We missed the sunrise.
Although the original plan was to witness the sunrise from the Kiltepan Viewpoint on our last morning in Sagada, we still hoped we could catch the dawn as soon as we arrived. We tried to dodge the idea of waking up really early on our last day. Unfortunately, the sun was already up when we reached the quaint town of Sagada. But we were not complaining; we were too busy getting awed by the place.
Our first stop was the Salt and Pepper Diner. After almost 10 hours on the road, we were ALL starved and were ready to eat the first food that would come our way. Good news, Salt and Pepper Diner offers complimentary fruits to their customers. Yay!
Salt and Pepper Diner isn't very easy to spot. There's just a small signage in front of the diner. The place is located above the Ug-ugo Souvenir Store, beside the office of Sagada Genuine Guides Association (SAGGAS). You will have to climb a short flight of stairs to get there.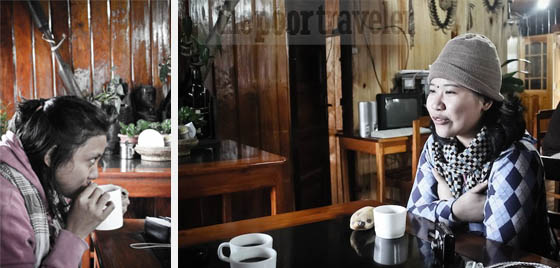 On my previous trip to Sagada, I noticed that the place was always packed in the morning. Fortunately, there was still one vacant table when we arrived. And there was a basket of bananas on it. Last time I was here, it was a basket of dalandan.
Although Salt and Pepper offers a variety of dishes, they usually just serve longganisa and tapa when there are too many customers. Don't worry because both dishes taste good especially when paired with coffee or chocolate.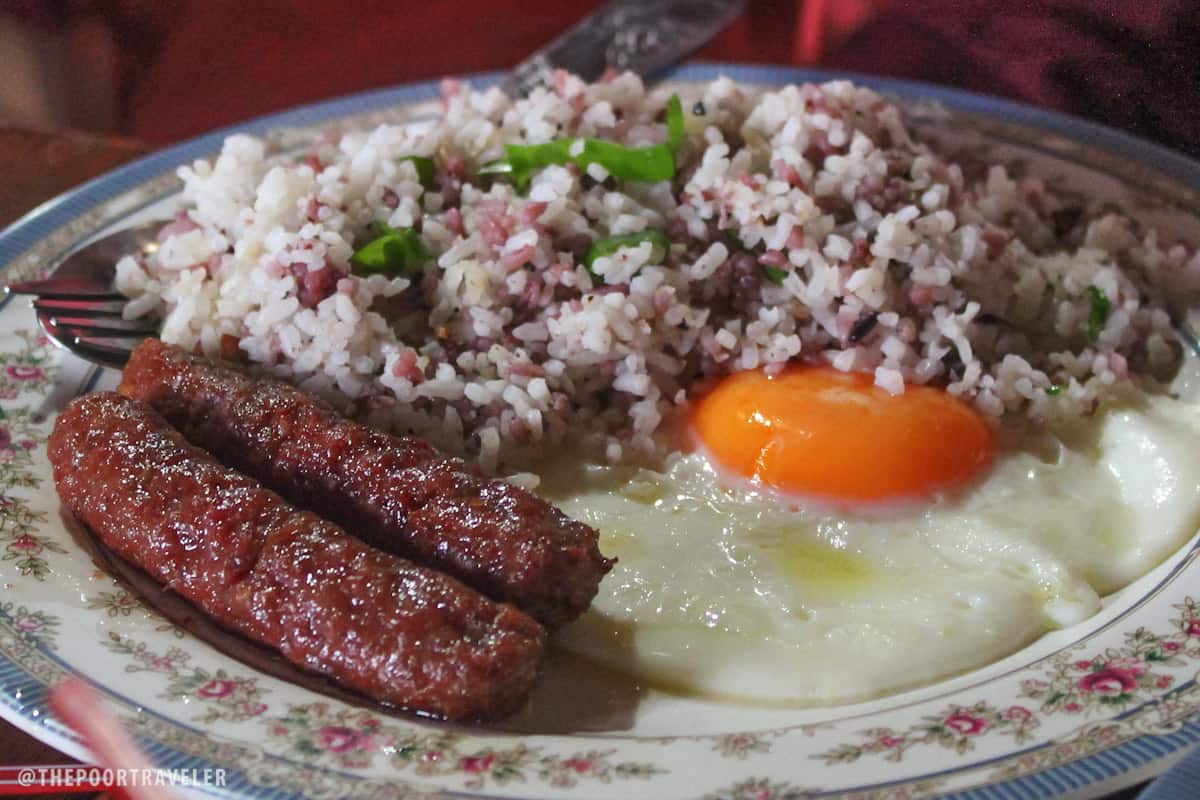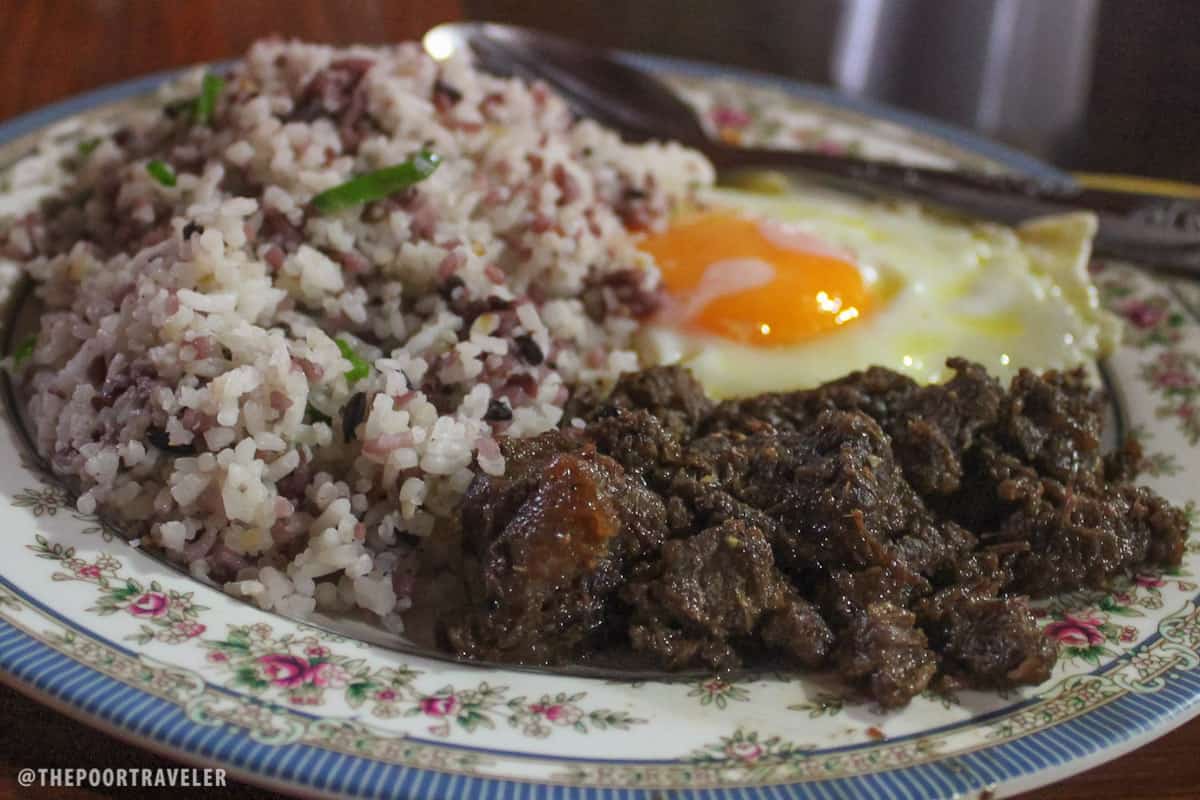 When our meals were served, we were hypnotized by the smell. I'm not sure whether we were just hungry or the smell of the beef was just really strong and appetizing. Mind you, I'm not even a beef fan. The meat was not dry and each bit was tender. The best thing about it was that it didn't have the usual "beef" aftertaste.
Each order of longsilog comes with two rolls of homemade skinless longganisa. It was sweeter than many other longganisas I had tasted before and I liked it. It was perfectly cooked. The outer part was a little crispy while the core was juicy and tender but well-cooked.
The red rice was a breath of fresh air for me. It was my first time to see this type of rice. I was reluctant at first because I was expecting regular rice. I thought it would taste different.  Fortunately, it tasted like your ordinary garlic rice. Awesomely normal. If it had another taste, then I wouldn't have liked it as I usually like my rice to taste exactly like the rice I am used to.
Overall, it was a great experience. The ambiance of the place was very homey. We felt like visitors at a home of a great cook, and we were treated exactly like that. Although we would have loved to try their other dishes, we understood that the diner's manpower could only produce two dishes at the time. But they were two great-tasting dishes. The complimentary fruits were greatly appreciated. So was the service. The next day, we had breakfast at Salt and Pepper again, which goes without saying just how much we enjoyed the place.
---
WHAT'S COVERED IN THIS GUIDE?
Top Inns and Guesthouses in Sagada
Based on Agoda customer reviews.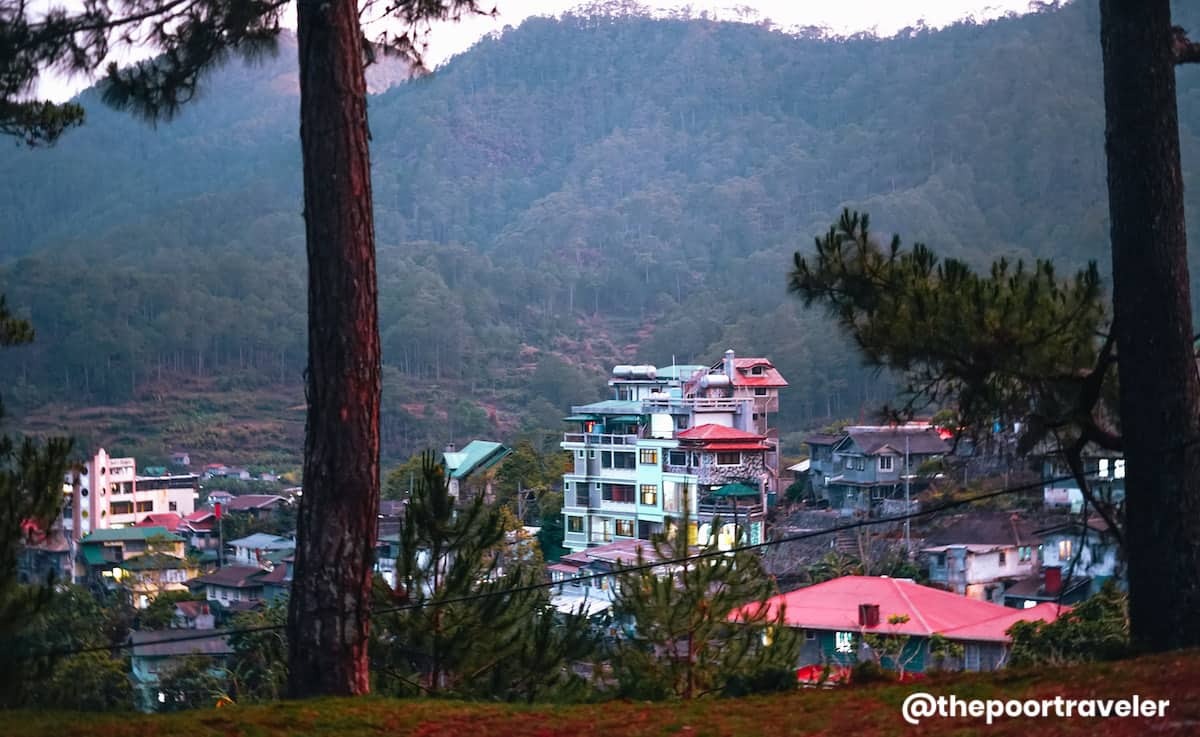 Isabelo's Inn and Cafe. Check Rates & Availability! ✅
Kanip Aw Pines View Lodge. Check Rates & Availability! ✅
Kenlibed Inn. Check Rates & Availability! ✅
Sagada Heritage Village. Check Rates & Availability! ✅
Treasure Rock Inn. Check Rates & Availability! ✅
2011 • 10 • 15