2011 • 10 • 15
"I don't know."
That was my groundbreaking answer when my friends Dane and Ces asked me where we would be staying in Sagada. We were already on the way there.
"Are you serious?"
Unfortunately, I was. And it was a big problem. How could a group of yuppies travel to Sagada without any hostel reservation? The guest houses I called days before were all fully-booked. I was hoping to push my luck again just like the year before when our reservations did not push through but we ended up staying at another guest house.
When I  received a text message from fellow blogger Benj of VisitSagada.com, I knew it was good news. Apparently, he found a place for us. He just warned us that it was far from the main road. We were relieved. We were perfectly fine with anything really. We couldn't be choosers that time.
After a long trip to Sagada and a satisfying meal at Salt and Pepper, our group decided to head over to Ligaya's Guest House and Cottages or simply Ligaya.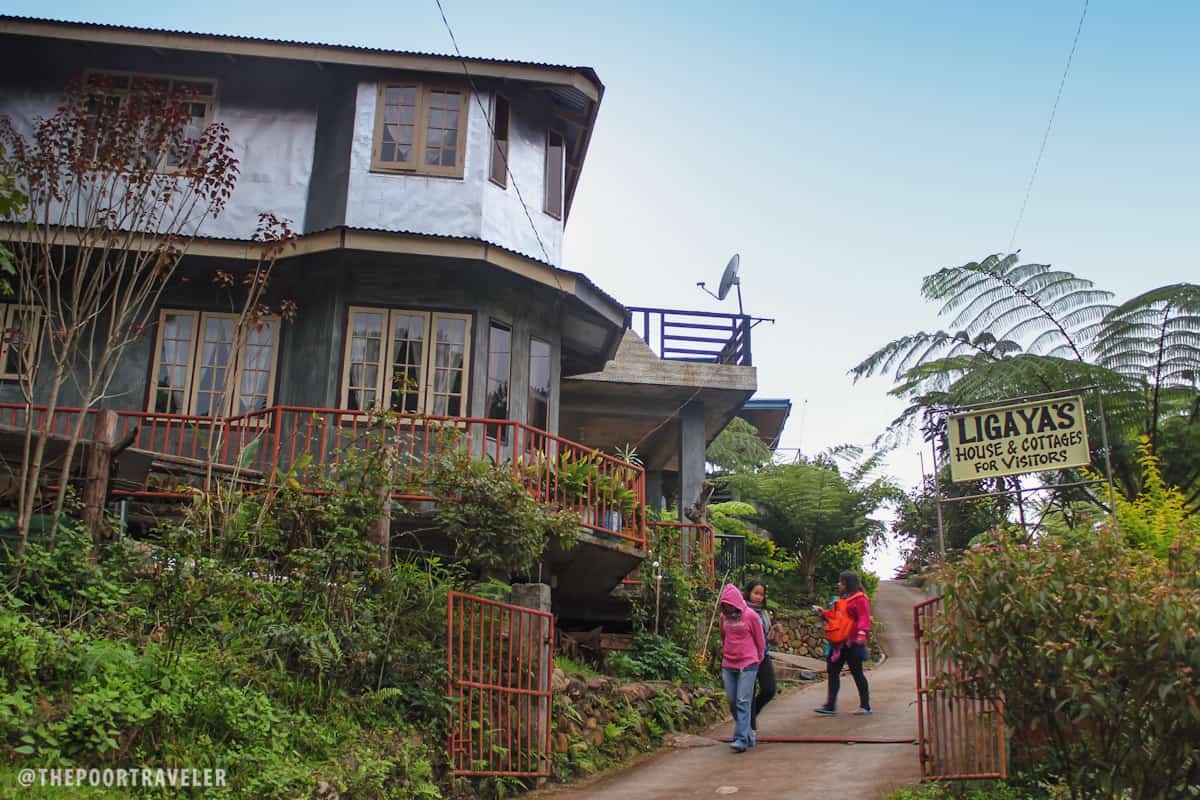 Benj was right. It was really far from the town's main road. Upon arrival, we were greeted by Ate Ligaya herself. She led us to a neighbor's house, which was also open to guests. That was where we would be staying because her house was fully booked, too. But we weren't complaining, this house was big and we would have the room to ourselves. The living room of the house is spacious and has a fireplace on one end! Call us shallow and childish but the first thing we did was camwhored by the fireplace.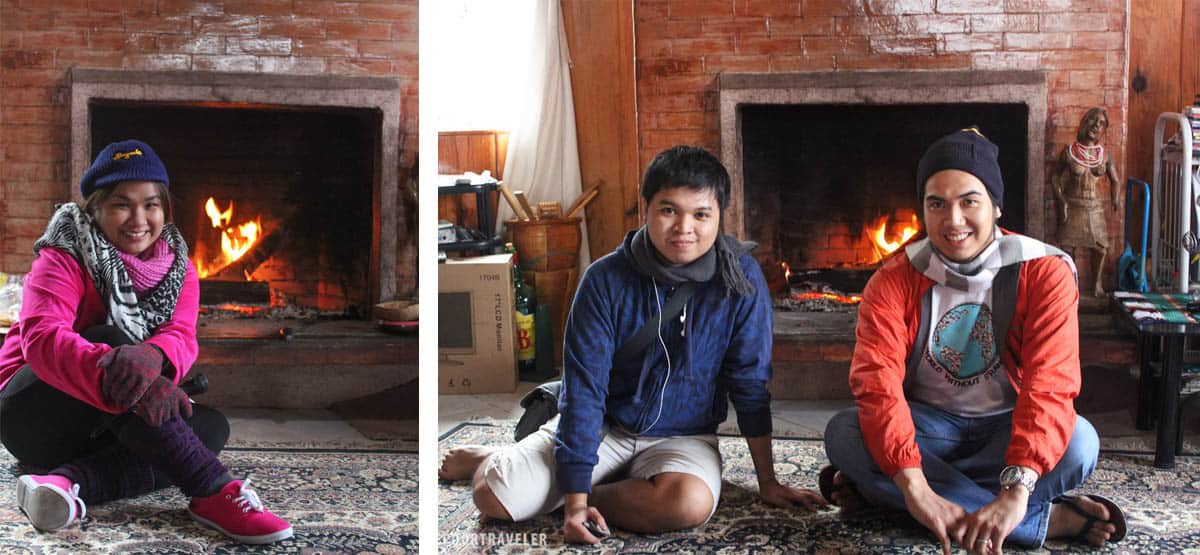 The room they gave us had two double-deck beds. The beds were wide and very comfortable. It was also between two restrooms, which meant that our morning rituals won't be a problem. The bathrooms were also spacious but they didn't have hot water. However, you may choose to heat water at the kitchen. It was fine with us.
Our hosts were very friendly and helpful. They assisted us in everything that we needed. We were treated as special guests  and they were really mindful of our needs. When we were there, we noticed that they kept making lemon and orange pies. At first we thought it was for their family but we eventually learned they were selling them. One night they gave each of us a slice of lemon pie and it was really, really good. We bought several boxes from them on our last day.
We didn't have much to complain about the guest house we stayed in. If anything, we were deeply thankful of them for accommodating us. They were life savers. There were a couple of things that needed improvement, yes, but it was an awesome, relaxing experience overall.
Perhaps the only big thing that works against it was the location. It was really, really far from the main road. On our last night, after the bonfire, the SAGGAS jeep service dropped us off at the corner of the main road and the road leading to our guest house. It was past 12 midnight and we had no choice but to walk. We pretended to be courageous travelers and braved our way to the guest house but our act didn't last long. Just several meters into it, we decided to head back to the main road. It was so dark and we were all about to pee our pants out of fear. Fortunately, a group of locals passed by and they offered to walk us to the guest house.
The upside was that the location was really, really nice. It had this quaint, rustic atmosphere, given that it was somewhat isolated. And the service made up for the distance from the town proper.
Ligaya's House and Cottages
Kapinitan, Sagada
09183438415 / 09207849633
Rate: P250 per night per person
---
WHAT'S COVERED IN THIS GUIDE?
More Inns and Guesthouses in Sagada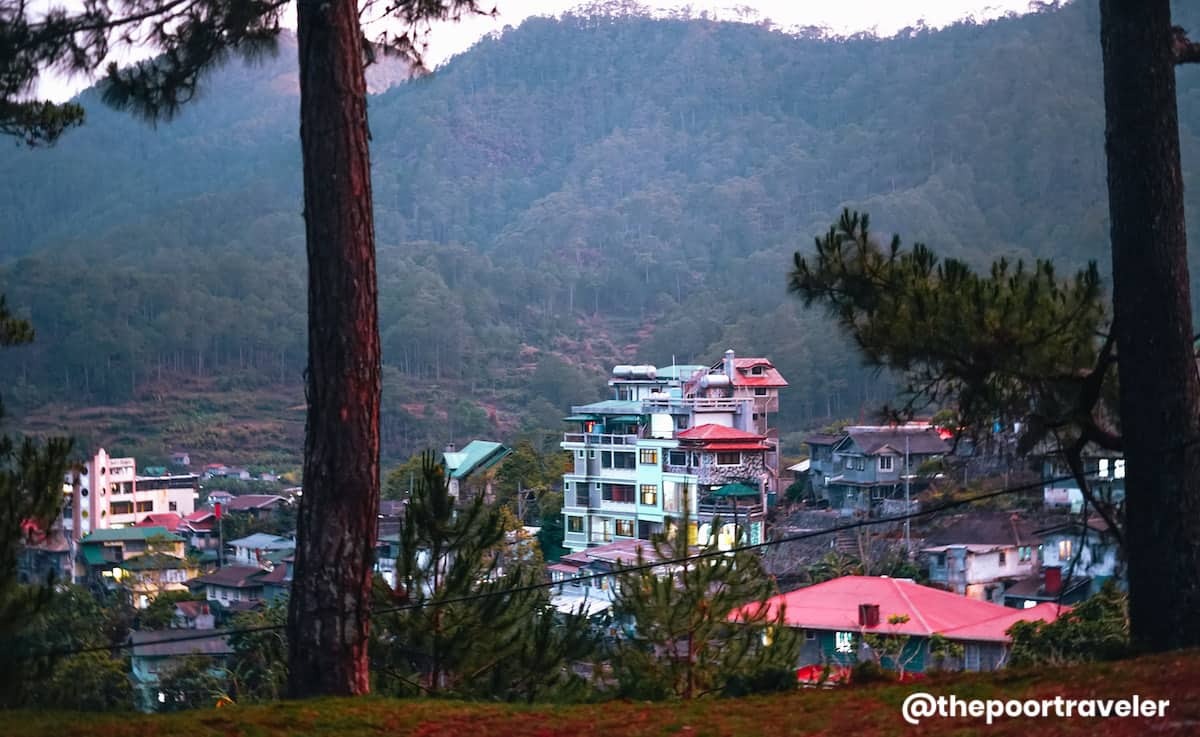 Isabelo's Inn and Cafe. Check Rates & Availability! ✅
Kanip Aw Pines View Lodge. Check Rates & Availability! ✅
Kenlibed Inn. Check Rates & Availability! ✅
Sagada Heritage Village. Check Rates & Availability! ✅
Treasure Rock Inn. Check Rates & Availability! ✅