2010 • 4 • 29
I have to admit that what we really wanted to visit was Guimaras and not Iloilo. But since the airport is in Iloilo, we decided to spend some time there. And we're glad we did because Iloilo had a few surprises of its own.
The day before our flight to Cebu, we checked in at Fine Rock Hotel. Since we just arrived from Guimaras, we were so poor tired and hungry we figured it would be best to have lunch first before we start exploring the city. Fine Rock Hotel is within a few blocks of Robinson's Iloilo so it was an easy choice for us. We picked a random restaurant and ate. Nothing remarkable, really. We were just so hungry we ate the first dish our eyes laid on.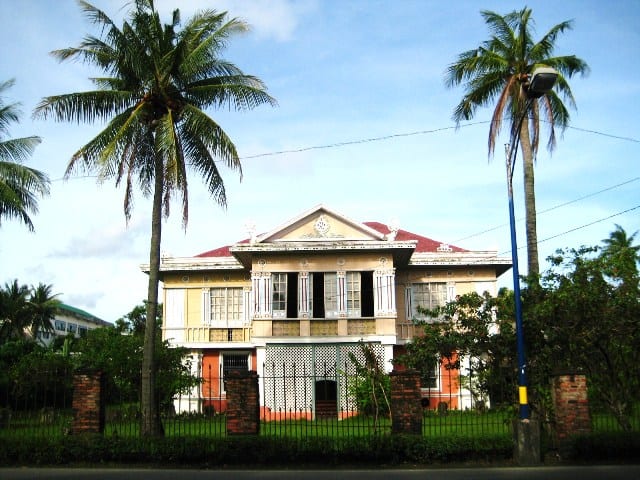 WHAT'S COVERED IN THIS GUIDE?
THE ILONGGO CHARM
The Poor Traveler said it before: Ilonggos are really, really charming. On our way to Guimaras, Ilonggos have already shown us immense kindness, showing us where to go, guiding us along the way. Maybe not all Ilonggos are like that but we can definitely say that for all Ilonggos we have met.
THE CAB DRIVER-SLASH-TOUR GUIDE
Another testament to it is our visit to Jaro. We took a cab to Jaro. The Poor Traveler and his poor friend got worried when we noticed that the driver was driving so slowly. He even got much slower when we reached Jaro. We got a bit scared until the driver spoke and started to introduce to us the many old buildings in the city. "Etong bahay na 'to Lopez ang may-ari nyan. Matagal na yan nakatayo. Itinayo yan nung 19 something-something."
We then asked him so many questions about the city. "Ah, sikat po pala ang mga Lopez dito. E di kapamilya kayo?"
The driver said that ABS-CBN is the number 1 station in the province. "Naku, kulang na lang pala eh ipangalan sa kanila ang highway. Haha," added the Poor Traveler.
The driver responded, "Etong kalye na 'to, E. Lopez Street." We laughed so hard.
Anyway, after the taxi ride, we gave the driver a generous tip for suddenly turning into a tour guide. He dropped us off at the Jaro Cathedral.
AROUND JARO
The whole time I was in Jaro, I thought it was a separate city. When I e-researched after the trip, I found out it was just a district of Iloilo city. I used to be a separate city but it was later absorbed by Iloilo city.
Anyway, Jaro was somewhat busy and peaceful at the same time. It's quite difficult to describe Jaro. When I looked at some parts of it, I was taken to the past but moving my eyes just a bit would take me back to the present. But it sure was relaxing. For some weird reason, I was reminded of my childhood. I dunno why.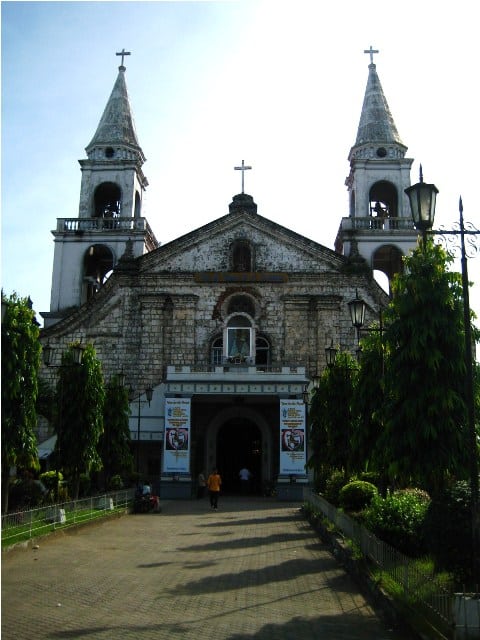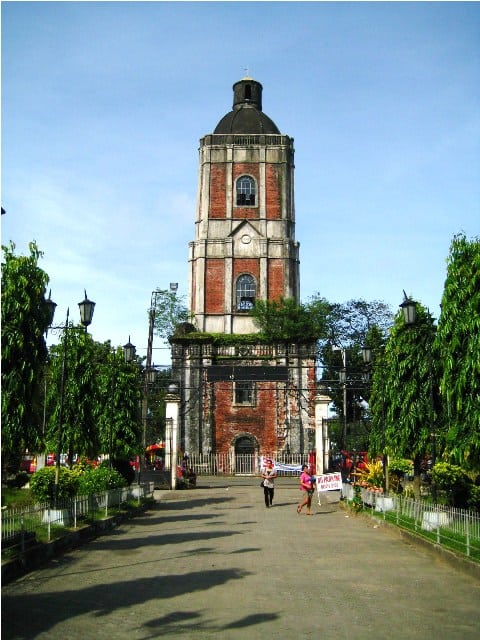 The Poor Traveler isn't really religious but the Jaro Cathedral was beautiful. We found it weird that its belfry is several meters away, though. We entered the church and saw that it was undergoing maintenance or something.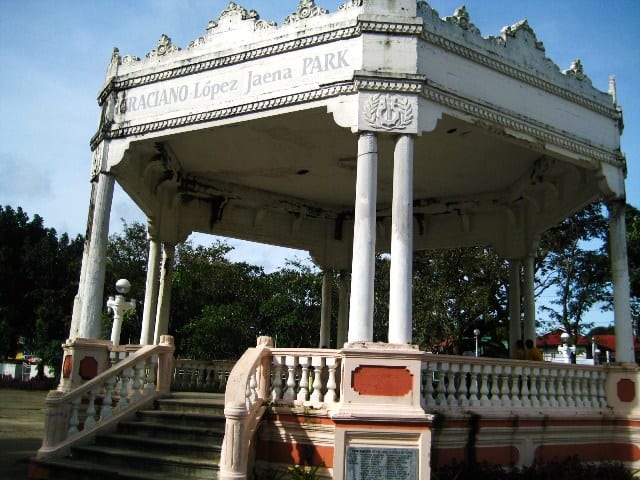 We then headed on foot to the plaza. It was just across the street. The plaza was named after Graciano Lopez Jaena and I was like, "Taga-dito rin pala sya?"
After mingling with the kids playing there, we decided to visit Biscocho House where we bought P1700-worth of pasalubong — butterscotch, piyaya, meringue, and more.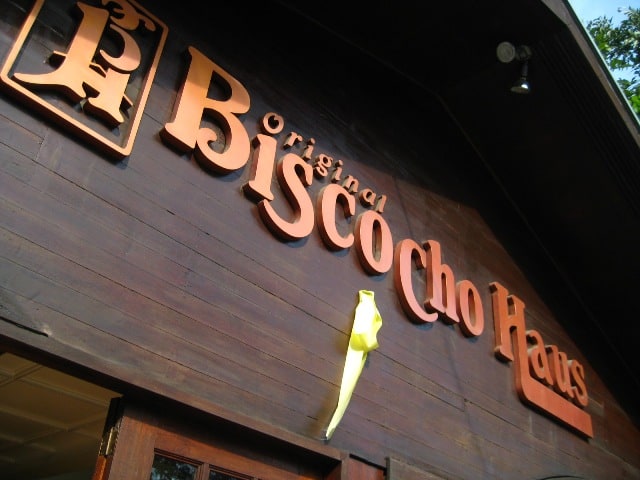 That's about it. Since we were both tired from the Guimaras trip that morning, we proceeded to SM City Iloilo, had lunch, headed back to our hotel room and called it a night. We wanted to sleep early because the next morning, we would be flying to Cebu for the third day of our Visayas Tour.
EXPENSES
Boat from Guimaras to Iloilo – P26
Cab to hotel – P100
Hotel – 600
Lunch – 195
Cab from Robinson's Iloilo to Jaro Cathedral – P150
Dinner – 220
Cab to SM City Iloilo – 150
Total: P1441
Note that this was for 2 people. Divide it by 2 and the total expenses per person would drop to 720!
Another note, this excluded airfare. Remember that Iloilo was not really our target destination. We really wanted to go to Guimaras but since Iloilo is just along the way, we decided to just spend a day in this huge city. If we add our airfare, which was P1500 round-trip per person plus the airport transfer at P50, total expenses per person: P2270.00
But then again, if you're already in Iloilo, might as well make an extra effort to visit Guimaras. Mas sulit!
This is part of our ILOILO-GUIMARAS-CEBU trip. For more posts about the other places we have visited, check out our collection here.