2012 • 7 • 29
The Poor Traveler and his friends walked into the cafe without a care in the world other than to be seated and to be seated for a long time. The trek to Bomod-ok Falls while totally rewarding was also absolutely exhausting. (Imagine four hours of walking up and down the hills to the waterfall and back.) We picked a table, pulled chairs, and sat like the chairs were our long-lost lovers. What comfort! It was only when a waiter handed us the menu when we realized we were there for lunch and not just to be seated.
WHAT'S COVERED IN THIS GUIDE?
Cafe Bodega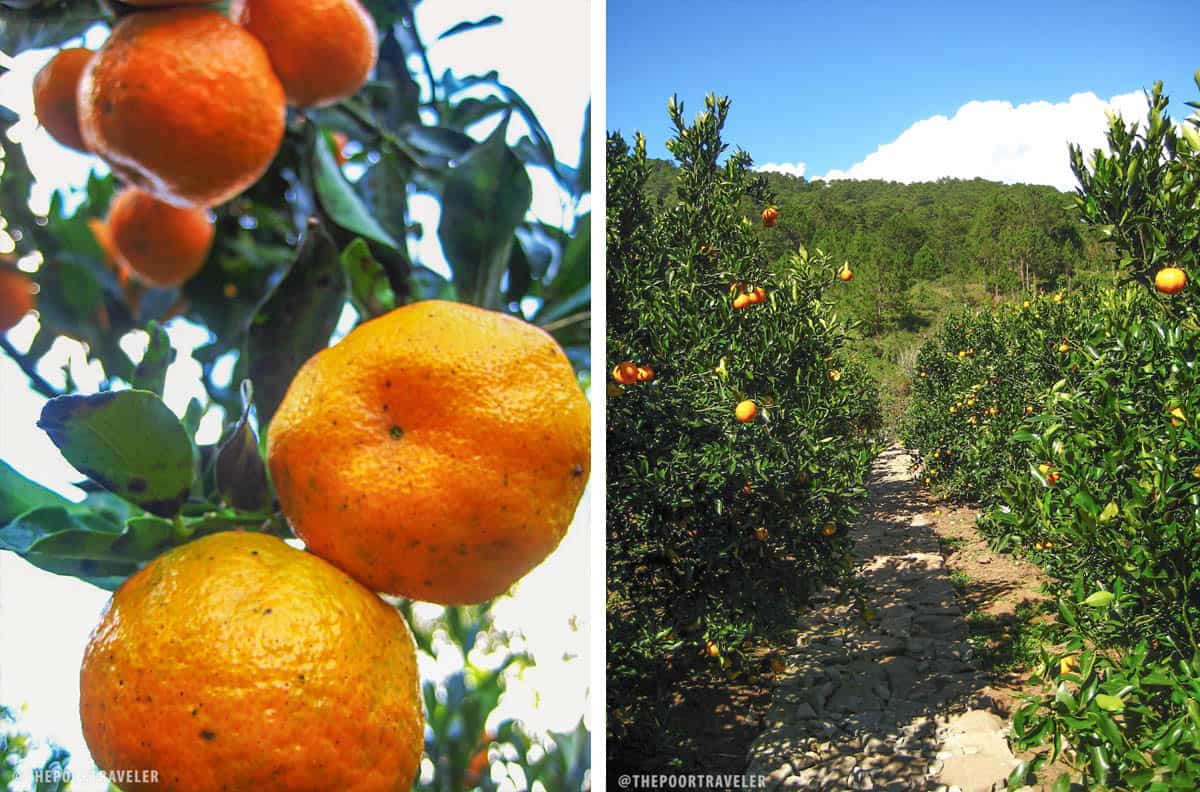 The place was Rock Inn and Cafe. While it offers accommodations to travelers, the cafe — called Cafe Bodega — is open to everyone. Cafe Bodega used to be a barn but was later transformed into a large dining hall, fostering a truly rustic and homey atmosphere. The interior is embellished with Igorot products such as rice baskets to pine wood plates, converted into functional furniture pieces. The restaurant is huge, good for over 70 guests at once, and there's still plenty of spaces outside. Cafe Bodega serves mostly Filipino food including some local favorites. Every serving is big enough for group sharing.
But this post is not about the food at Cafe Bodega. It's about the bright and citrusy ponkan na ponkan oranges!
The Orange Orchard
It was my third time at Rock Inn and Cafe and every visit, I did the same routine: Sit, order food, and, while waiting, head to the orange plantation at the back of the building for a date with the poster fruit of Vitamin C.
I guess this is the usual routine for many guests as the waiter who entertained us thoroughly suggested that we go orange-picking while they prepared the dishes we had ordered. You see, tangerine trees are not very common in the Philippines and the idea of being in the middle of an orange grove was enough to boost whatever little energy we had left. Every time I visit Sagada, I always look forward to orange-picking because I really, really enjoy it. Off to the orchard we went with a plastic bag in hand and a pair of snips! Let the hunt for the sweetest citrus balls begin!
First things first — entrance fee. The farm now collects P50 just for entering the orchard. While it sounds too much for an entrance fee, it actually is a pretty good deal. While you are within the premises, you can eat as many fruits as you want. (That's part of the P50 fee.) Although I clearly remember that they did not collect entrance fees the first time I was here three years ago, I was more than happy for I know I'd be devouring as much as I could for I was impossibly starved that time.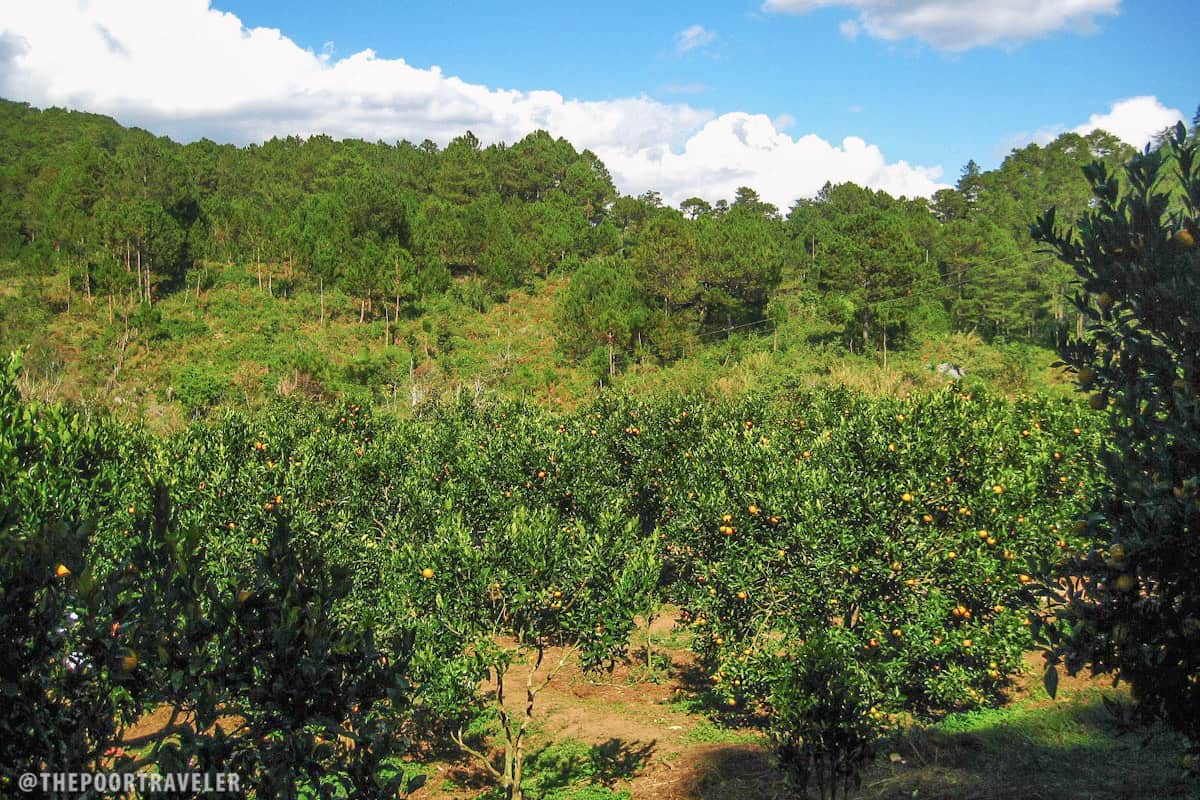 A staff member explained to us the various types of oranges (sunkists, hamlins, and ponkans) and how to pick properly using a snip, which they provided. The area where we were had mostly ponkan oranges. He said that to make sure we pick the best tasting fruits, we sample one from one tree and stick with it. Again, it was an eat-all-you-can affair so we were not reluctant at all to try fruits from different trees. Our group kind of parted ways and picked ponkan on our own — in between camwhoring, that is.
By the way, it was P50 per kilo for "take out" ponkans.
After 40 minutes of picking, tasting, and gorging on ponkans, we decided it was time for lunch, finally! We were more than delighted that our order was already served when we arrived. The downside, though, was that we were kind of full already as we packed our tummies with ponkans. We dug in on our lunch with great panache, as if the orange groves brought the groove back.
Entrance Fee: PhP 50 (you can eat as much as you want inside)
Rate per kilo: PhP 60
Orange Picking Season: November to February