2012 • 9 • 23
If you're the type who sees the glass half-empty, you can say that I crashed and fell from the bike on the way back to the hotel from Angkor Wat, leaving me with two big, nasty wounds on my left leg. If you see the glass half-full, then you can say that after a whole day of biking in the crazy streets of Siem Reap, I'm still alive!
In all honesty, the streets of Siem Reap are not really that crazy. I'm just an awful biker. To be fair, it was my first time to ride a bike in 15 years. I was still in primary school when I last rode one, and I just could not get it together anymore. My bike kept on wobbling and my body wiggling, as my arms refused to relax. Still, I survived getting around Siem Reap and even reached Angkor Wat in two wheels in spite of! I don't think I would be doing it again in the near future, though. Not until I get rid of the wobbling. And the wiggling.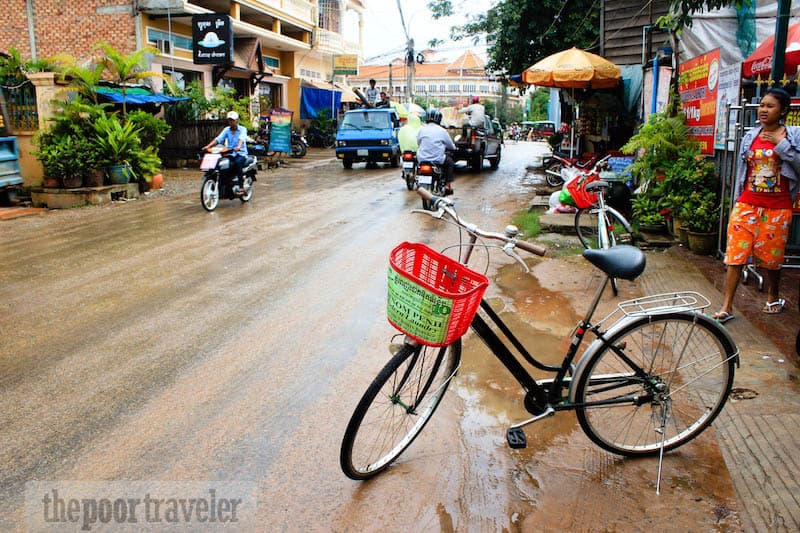 WHAT'S COVERED IN THIS GUIDE?
Bike Rentals in Siem Reap
The description of biking around the city on the brochure that I got was not very encouraging. It says, "The traffic rules here are slighy different… i.e. whatever they are, everyone ignores them anyway."
Under normal circumstances, I would have dropped the idea especially that I had not tried biking in over a decade. But it was not a normal circumstance. Bebs, a friend of mine who has been living in Bangkok, was so convincing. He promised to teach me how to bike again until I relearned the whole thing.
Biking is probably the cheapest way to get around the city. It costs USD1 per day. And it comes with a bottle of water and a map, too! (Compare that to a tuk-tuk tour, which costs USD 12 per 3 stops.) Bike rental shops abound in the streets and alleyways of Siem Reap so it's NOT difficult at all to spot one. In fact, we found several within the 100-m radius of our hotel.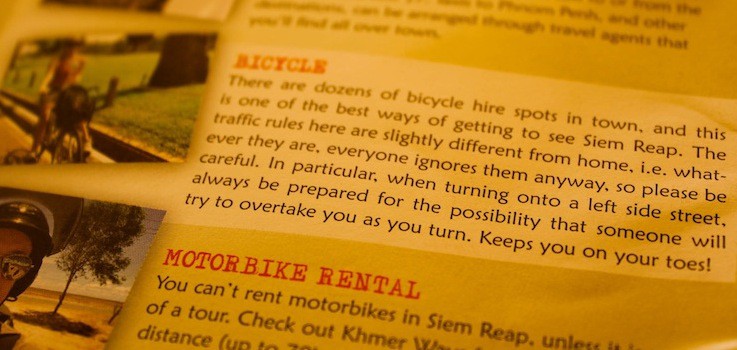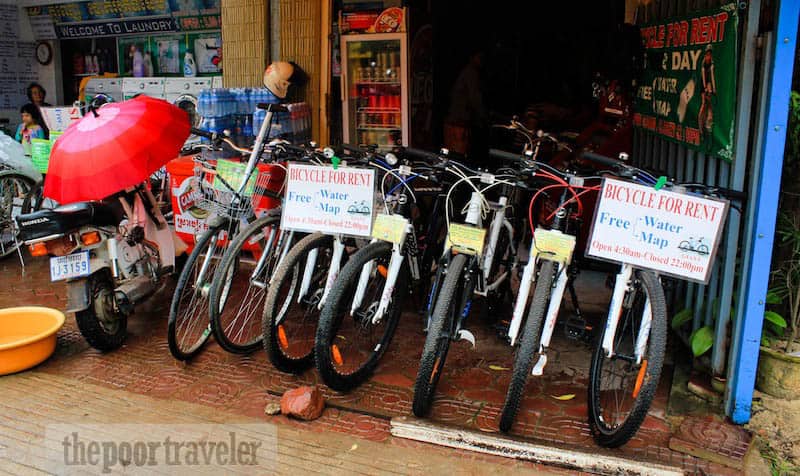 Learning How to Bike
While the highways of Siem Reap are unforgivingly busy, they stem to the inner streets, where vehicles seldom pass through. I found one parallel Siem Reap River and thought it would be a great place to reclaim my lost biking skills because there was hardly anything there. The street was half paved and half rocky and for over a couple of hours, I struggled to bike on either surface. (Surprisingly, I found the rocky part more favorable.)
When the sun scorched the pavement signaling the midday, we decided it was time to hit the highway. For the first time, I rode my bike through busy streets where both drivers and pedestrians seemed to be oblivious to everyone else, and they turned and crossed from all directions like it's nobody else's business. My heart pounded so hard every time I hit an intersection. It was like I was dragging my bike around. And many times, I was literally dragging my bike around.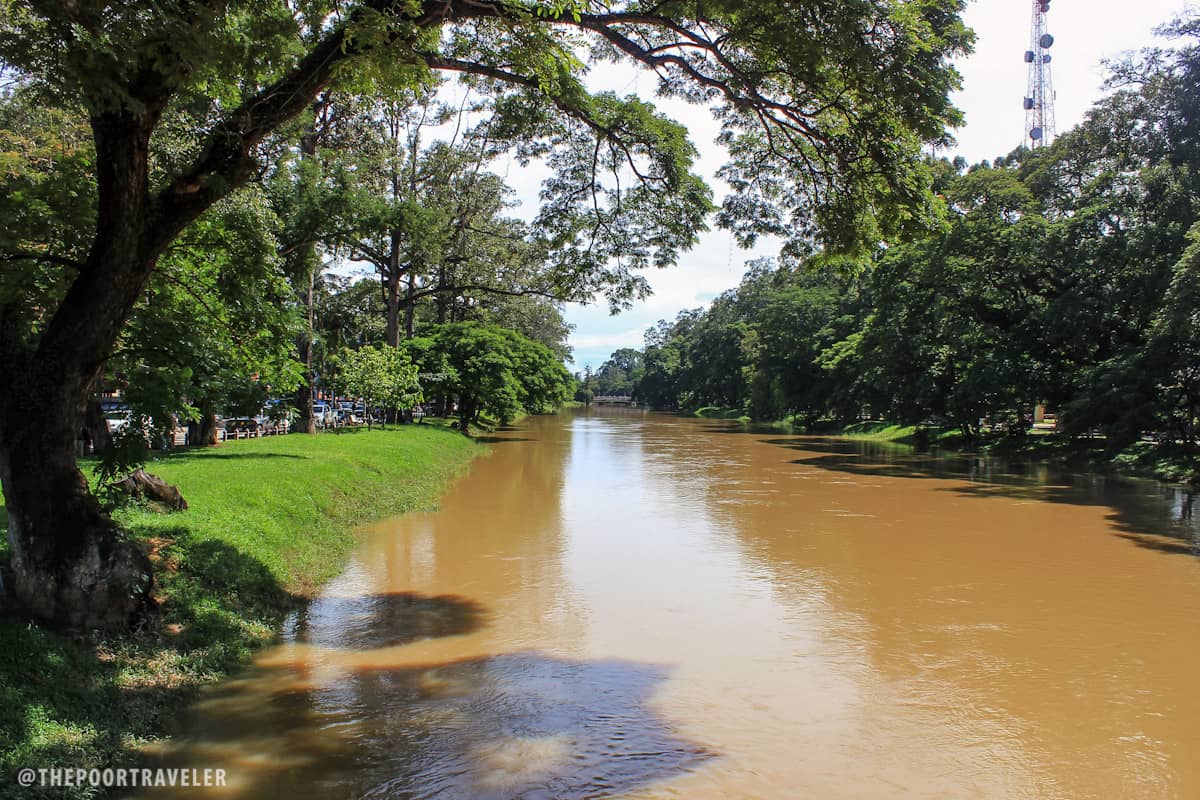 Siem Reap City Tour
Because much of the day I spent learning, I only had very little to go around. I had lunch at a cheap restaurant at the Old Market area, exchanged currencies, and visited some interesting places such as the Preah Promreath Pagoda, the Angkor National Museum, and the Shopping Center. (I will be writing about these places in detail on a separate post but here are some photos.)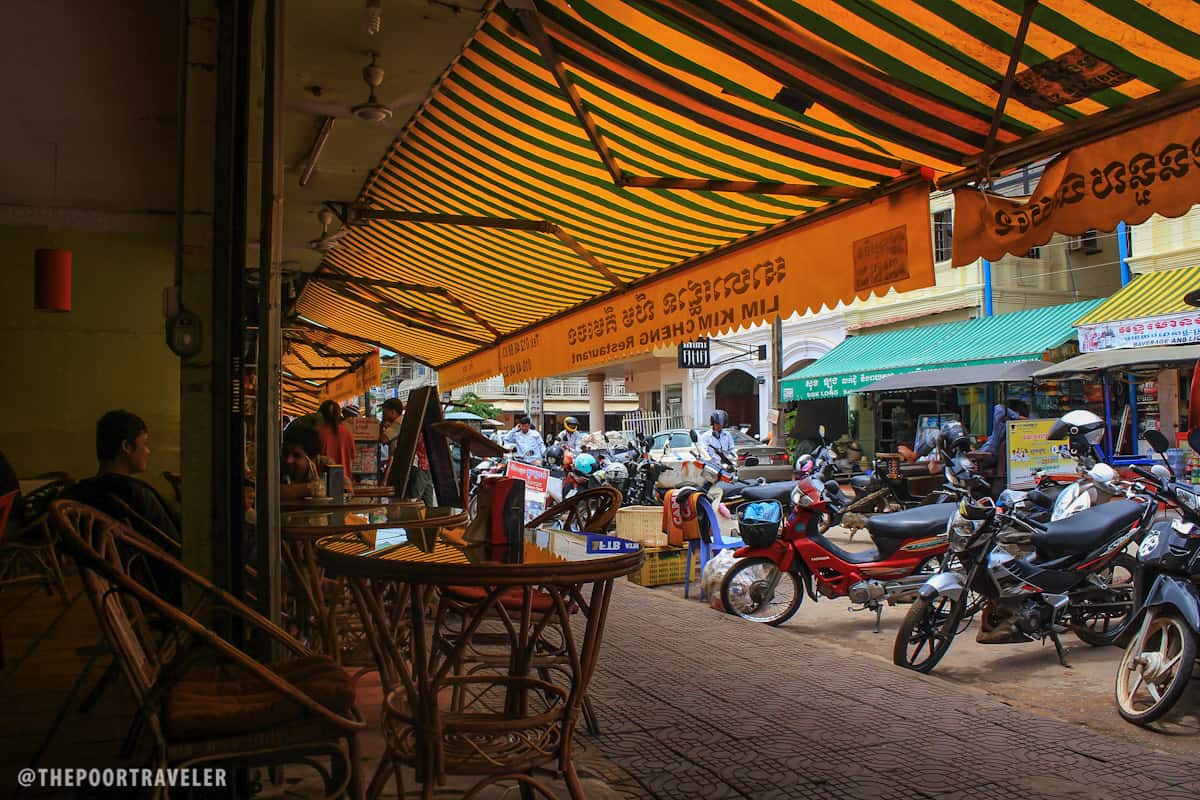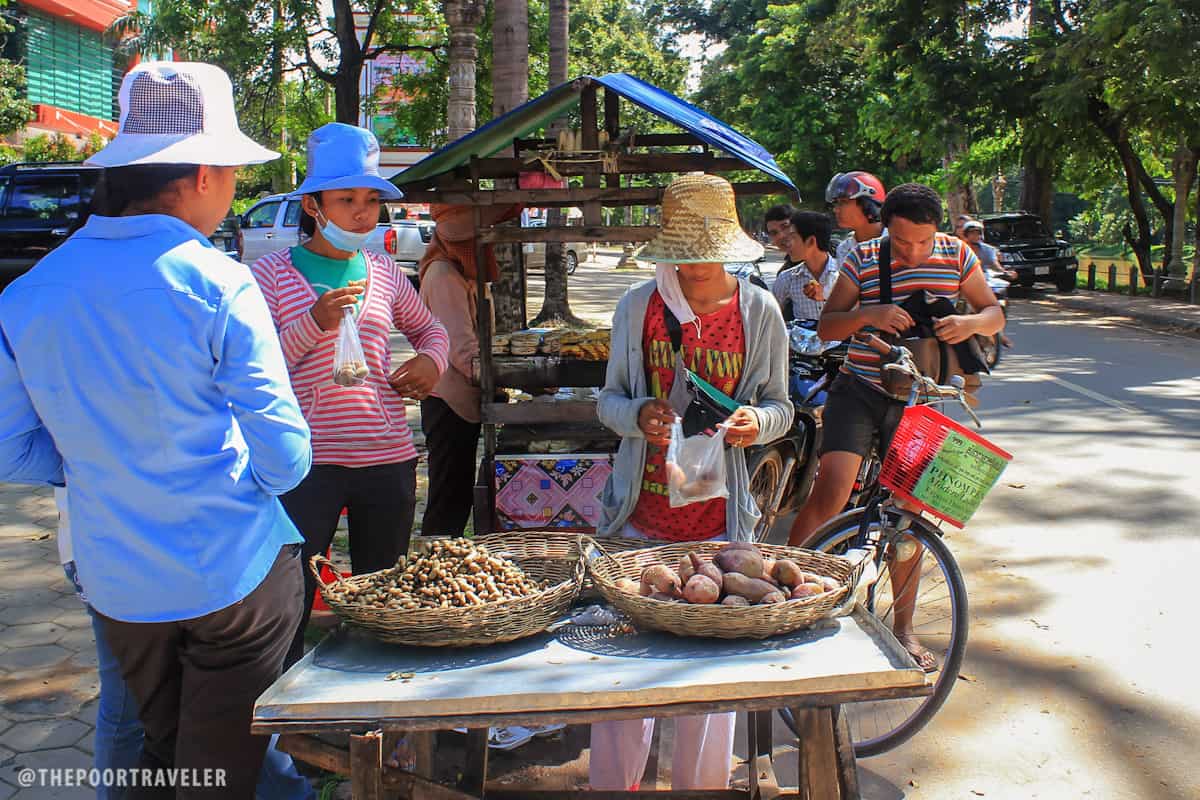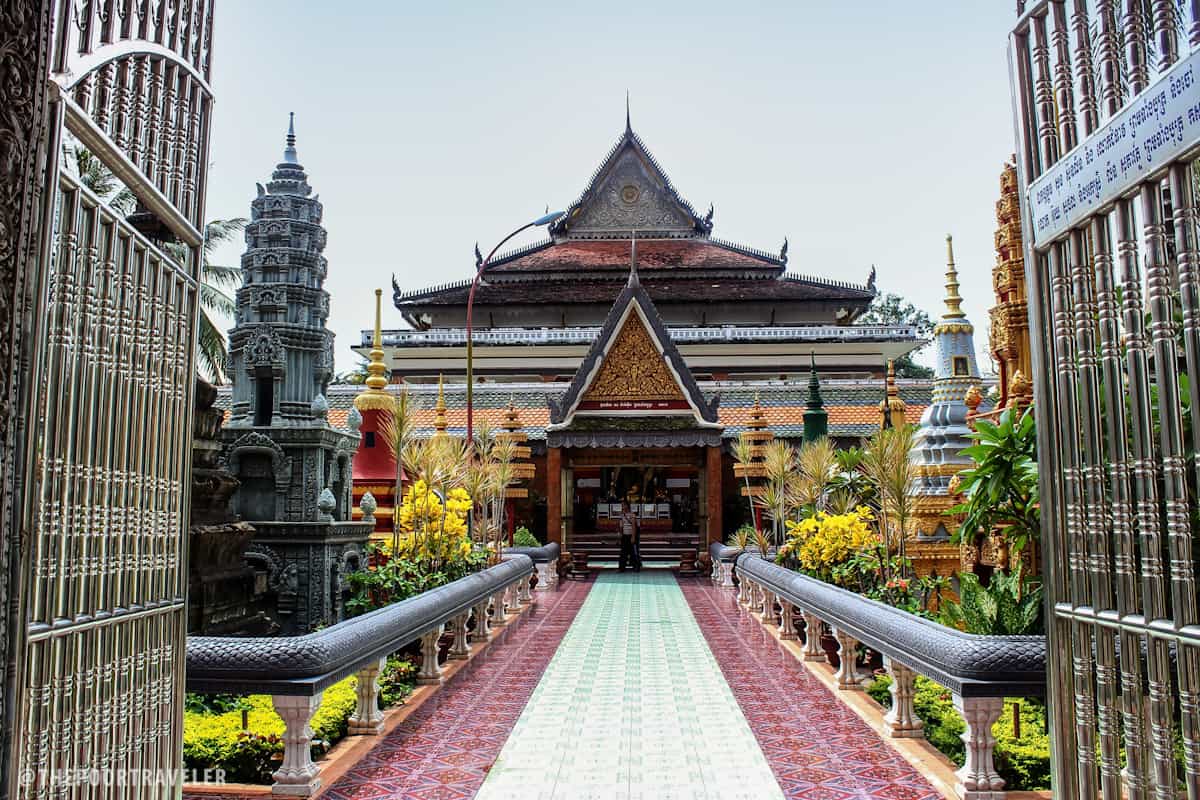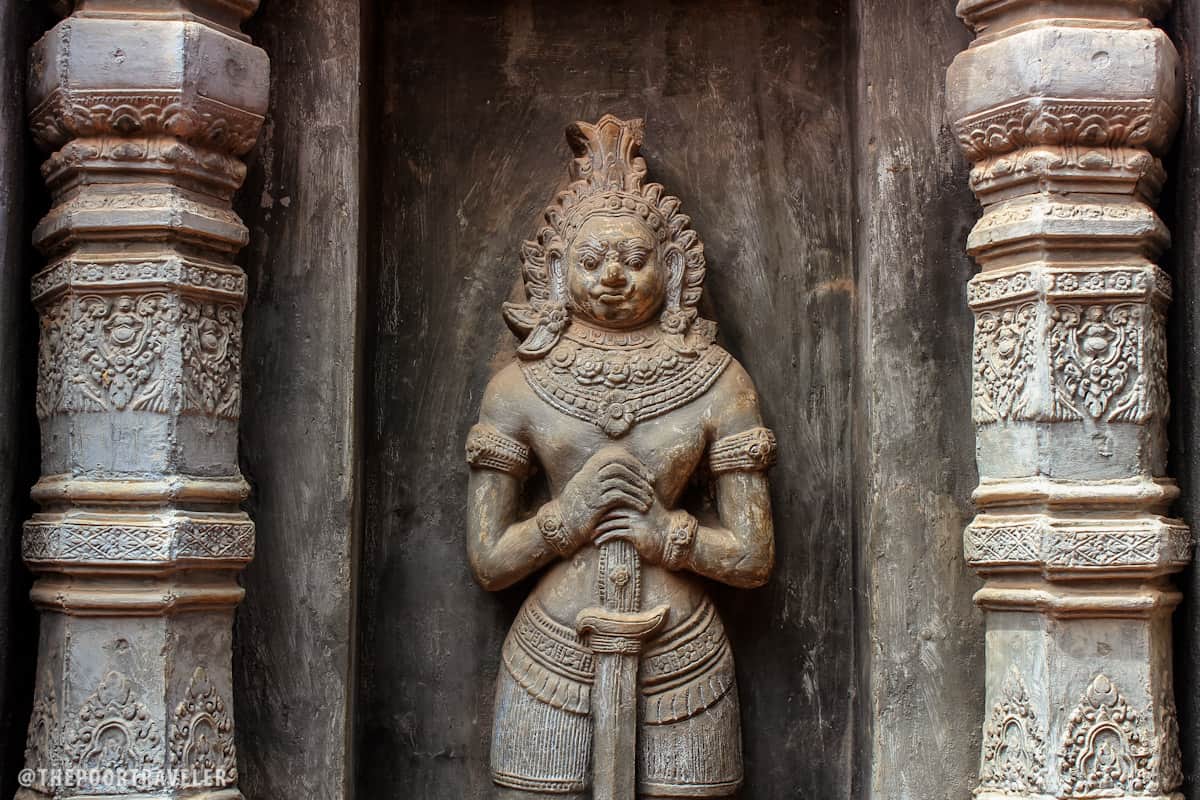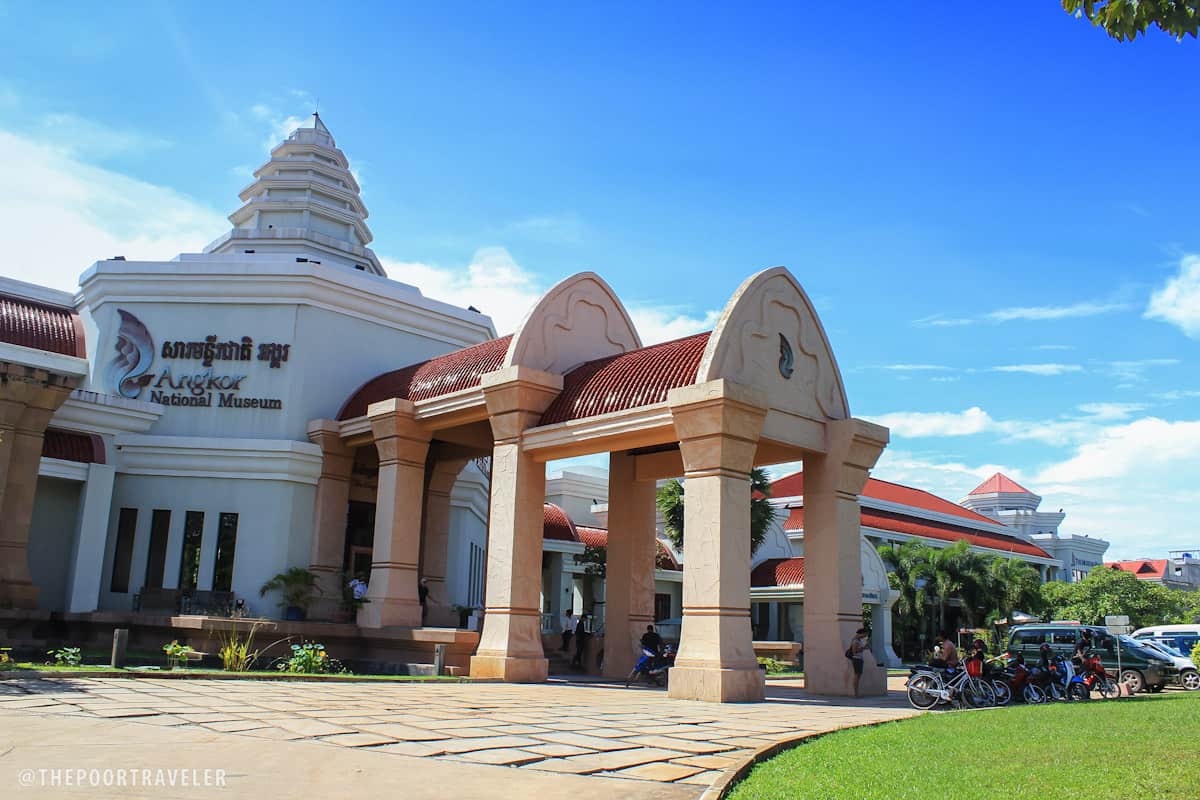 To Angkor Archaeological Park
Here's the thing: A 1-Day Pass to the Angkor Archaeological Park costs USD 20. While most tourists prefer going in the morning, we decided to bike to Angkor to buy tickets at 5pm, which is valid for that day and the next day. So it's like a pass for more than a day. Yes, the temples close at 6pm but you could still visit at least one within that period and explore the surrounding landscapes.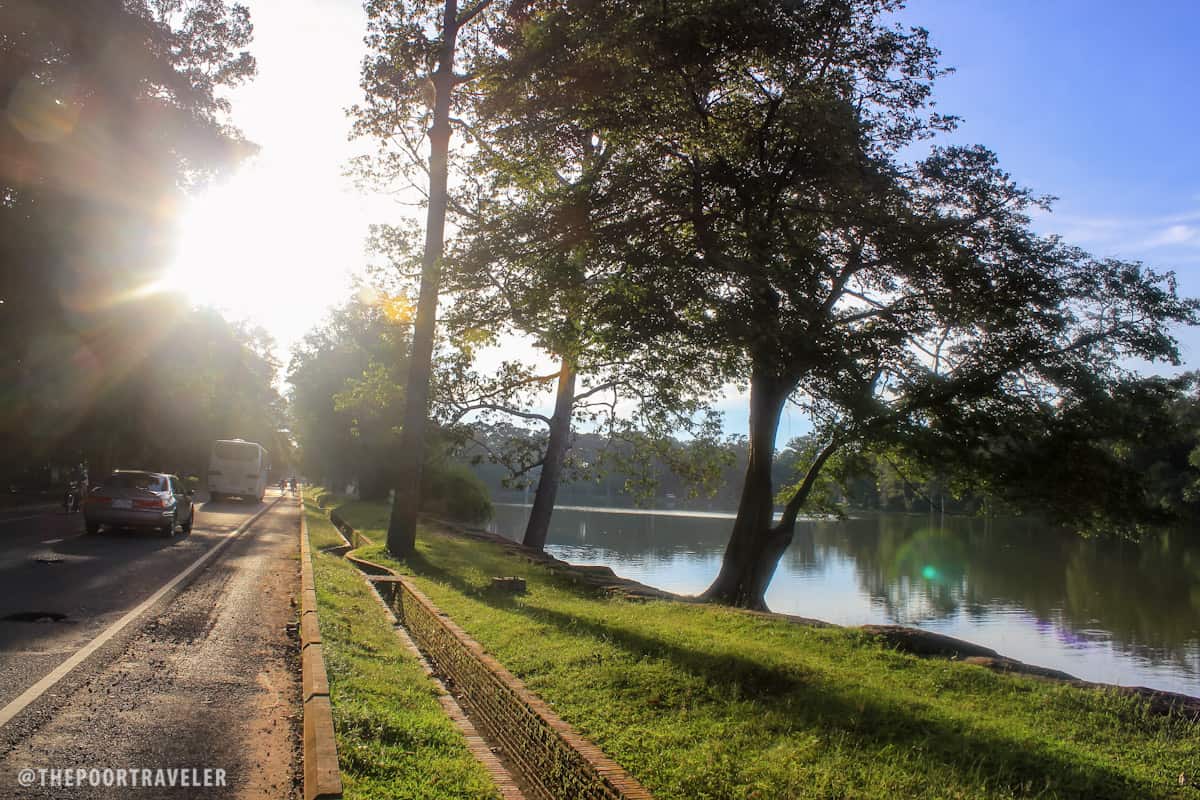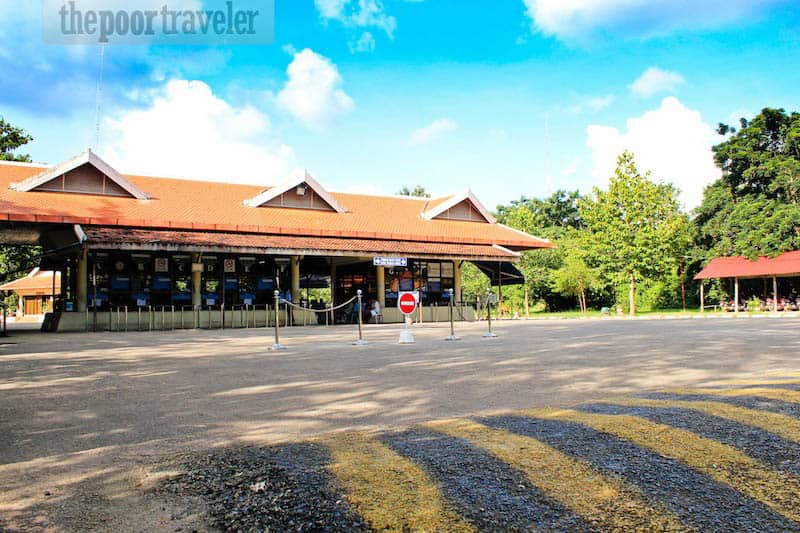 We actually arrived at the Angkor Ticket Office at 4pm so we had to wait for over an hour for the counters to start selling tickets for the next day. (Again, while the tickets sold from 5pm are for the next day, it can already be used on that day.) It was surprising that so many people turned up despite the time.
After acquiring a ticket, we traveled by bike to Angkor Wat, where a gazillion tourists were on their way out. I was able to explore the outer grounds of the temple but chose to leave the inner area for tomorrow's visit. While there was a temple that gives better view of the sunset, I stayed at the Angkor Wat, by the moat, and watched the ripples that disturbed the peace of the still water that painted a perfect reflection of the ancient stellar landmark next to it.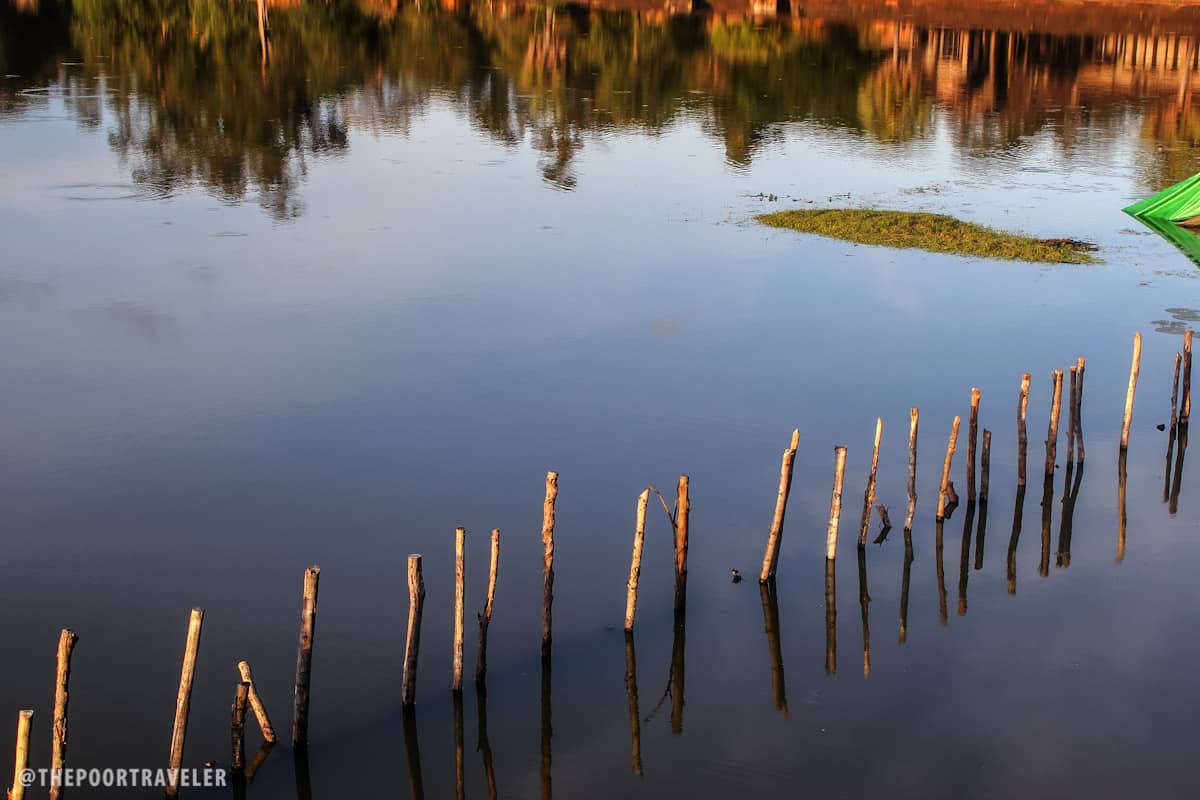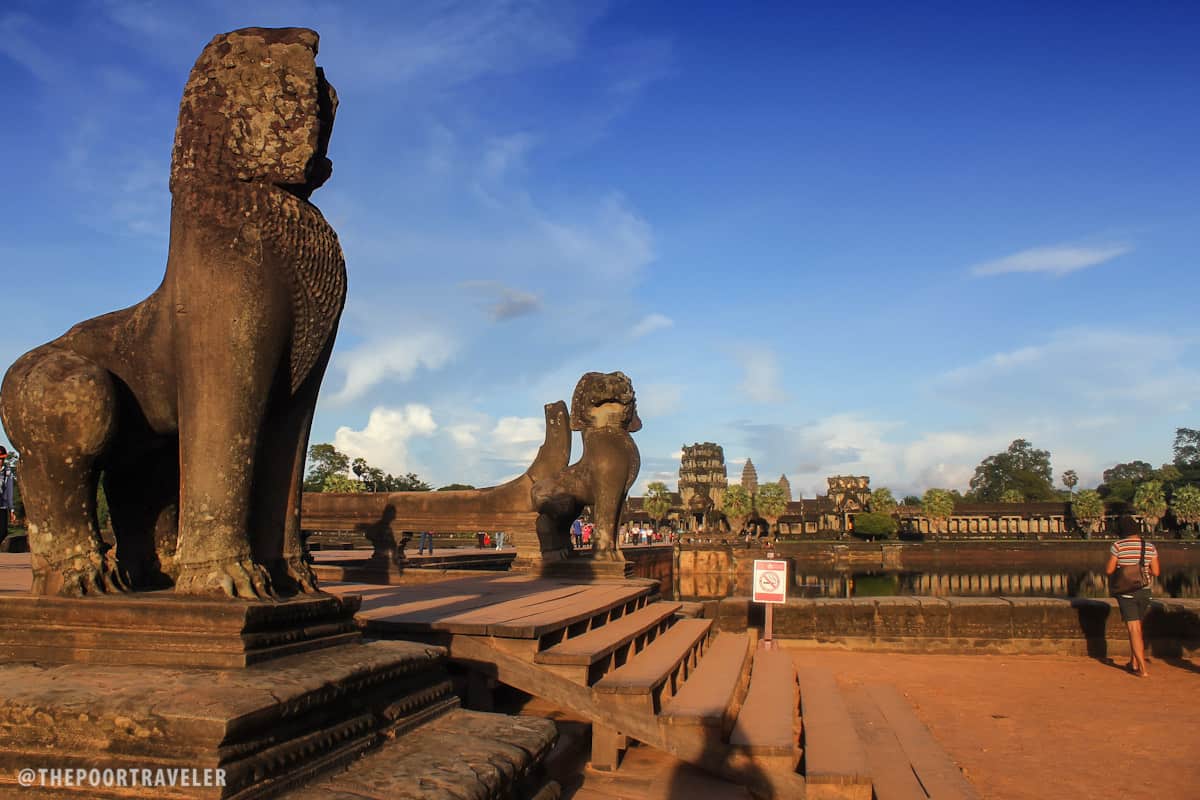 The sun was still sinking when we agreed it was time to head back downtown. It was getting dark and the wind cold. Tourists coming from the Temple Complex flooded the street, as motorists rushed to the city. The speed of the overtaking vehicles got me anxious and messed with my head that before I knew it, my bike crashed and I fell from it quite violently. I was lucky that I was at the very side of the road. I was able to get up immediately but my knee and ankle were badly hurt.
Despite the accident, I was content that I was able to experience something like this. Never in my life had I imagined that I would go biking around a foreign city. I had always been afraid to try new things even when everyone seems to have no problem doing it and I'm just being a wimp for not trying something so mundane. But that's what I'm here for. I'm traveling to learn more, experience more, and grow more. The goal is that at the end of this backpacking trip I become wiser, stronger, better. But hopefully, no more accidents.