Patience is a funny thing. It is that one trait that for the longest time I had wondered whether or not I possessed. While I have no patience with incompetence and other annoyances, I have no problem waiting. Part of the reason is that I always find a way to spend my time wisely. I use waiting time to read books, write blog posts and poetry, and even build a life plan for the rest of the year. In that sense, I believe I am patient. But then, it had never been tested. Until this bus ride.
There was only one bus that plies the Luang Prabang-Hanoi route per day. It was already my fifth day in Luang Prabang, Laos and it was time for me to move on to Vietnam. While my original plan was to spend a day in the cities of Hue and Vinh each, I realized that the little time I had left (one week before my flight back to Manila) won't be enough to really experience Hanoi, the Vietnamese capital, and Ha Long Bay. I decided to just go straight to Hanoi. But there was a caveat — the estimated travel time was 24 hours. Yes, my friends, one full day sitting in a bus.
The good news was, my friend Josephine would be going with me. Josephine is a lovely French lady I met in Chiang Mai, whom I coincidentally bumped into again in Luang Prabang seven days later. We decided to take the same bus to Hanoi. It was probably the best decision I made in this entire trip.
WHAT'S COVERED IN THIS GUIDE?
The Bus From Hell
Many a traveler who has taken this ride called it hell bus or bus from hell not because of the bus itself but the long, agonizing duration of the ride.  I had read so many horror stories about it but I took them with a grain of salt every time. After all, I had endured hours of bus rides here in the Philippines, and there were times that I thought I actually enjoyed them. But this was different. The 24-hour travel time they promised became 25, then 26, and when we finally reached the city center of Hanoi, 27 hours had already passed. Imagine.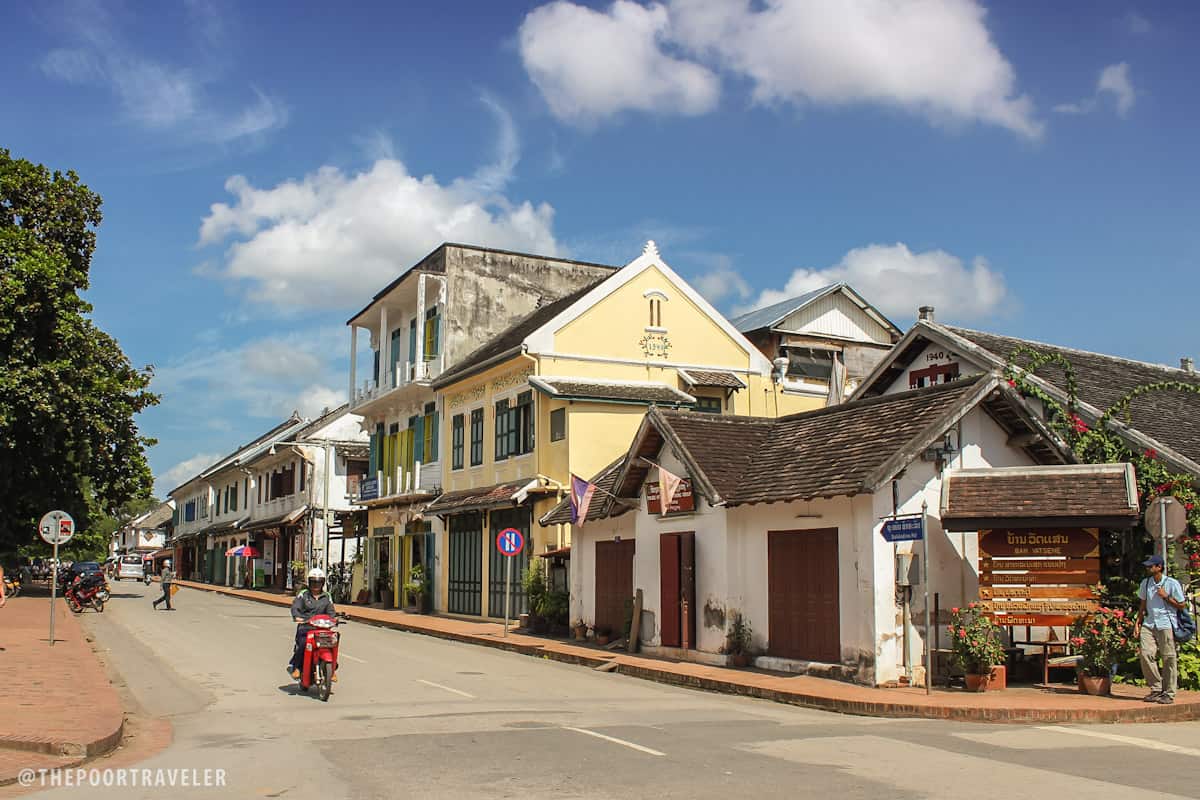 Our trip started at the Luang Prabang bus terminal at 6 in the evening. My friend Jo was already waiting for me there when I arrived. We purchased tickets, reserved seats, and boarded the bus. The bus was the sleeper type with seats that can be reclined so low if it weren't for the constant motion, it could pass as very comfortable. We shared it with twenty something other tourists, mostly from Europe, and half a dozen Vietnamese. A small TV was installed in the front area of the bus and was showing Vietnamese TV shows the whole time.
I can tell you what happened within the 27 hours in great detail but to make this post useful, allow me to narrate what happened in the form of things to bring with you if you're taking the same trip!
---
Food and Water
I had two big bottles of water with me but the biggest mistake that I made while preparing for this ride was not to bring food. Since all the buses that I had taken in Laos all made a stop at a good restaurant, I was counting on this doing the same. I was soooo wrong. In 27 hours, we only made one stop at an eatery in Vietnam. The problem was, the place was so dirty that NONE of us (except for the bus staff) decided to eat there. We ended up buying biscuits from a nearby sari-sari store, which did not have much either. How I survived eating only a pack of biscuits was astonishing, given my voracious appetite.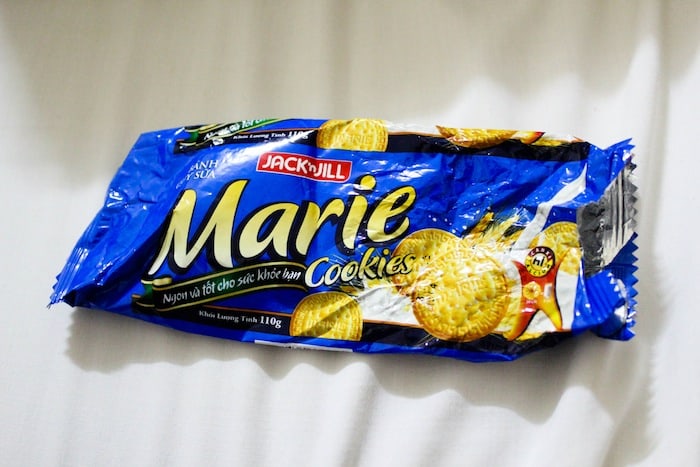 ---
Earphones/Headset
I thought it was just me but other tourists noticed it as well. As soon as we entered Vietnamese territory, the driver turned crazy with the honking! The ride across Laos was smooth and quiet (other than the loud music) but the moment we crossed the border, they just kept on honking every 20 seconds or so. Eventually they switched drivers and I thought that would be the end of it, but the other driver also did the same as if honking was their national sport. Thank God I had earphones on!
---
Books and Gadgets
I finished a 400-page Neil Gaiman-Al Sarrantonio compilation book during the ride. And mind you, I am a slow reader. If reading is not your thing, bring your iPod, iPhone, iPad, whatever other tablet or player with you and beef them up with as many movies and songs as you can. Anything that would keep you busy. You will need them.
---
A Neck Pillow
I have a neck pillow but it was not with me on this trip. My neck really ached after the ride because I couldn't find a good position to make my head comfortable. Many other travelers on the bus had theirs. Good for them.
---
Jacket or Scarf
It can get really cold inside the bus. It was especially cold at the border that early morning. You might also want to bring a smaller bag that you can carry around with you because your big bag will be stored at the bus compartment below.
---
Hand Sanitizer
I think a hand sanitizer is an essential whether the ride is long or not. Many of the restrooms that we stopped at were not neat at all. Keep a hand sanitizer handy.
---
Social Skills
I was lucky that I was traveling with Josephine, whom I had been very close with. I noticed other guys who were always alone and quiet and I just couldn't imagine myself being stuck in a bus for 27 hours with no one to talk to. Every time I noticed someone alone, I would approach them and make small chats with them. I was not sure whether they were just the loner type or they were just shy. Either way, there was no harm in trying to reach out.
---
Patience
The whole ride was quite a test of patience, to say the least. The seemingly endless waiting, the lack of food, the constant honking —they would get to you and challenge the Buddhist in you. Even when we arrived at the bus terminal, we had a hard time getting to our hotel. It was a struggle to deal with the taxi drivers because they would often charge so much higher than we were told. We ended up taking a shuttle with the other tourists with whom we shared the bus. It took us another 2 hours to finally reach our hotel room and have a nice, hot shower.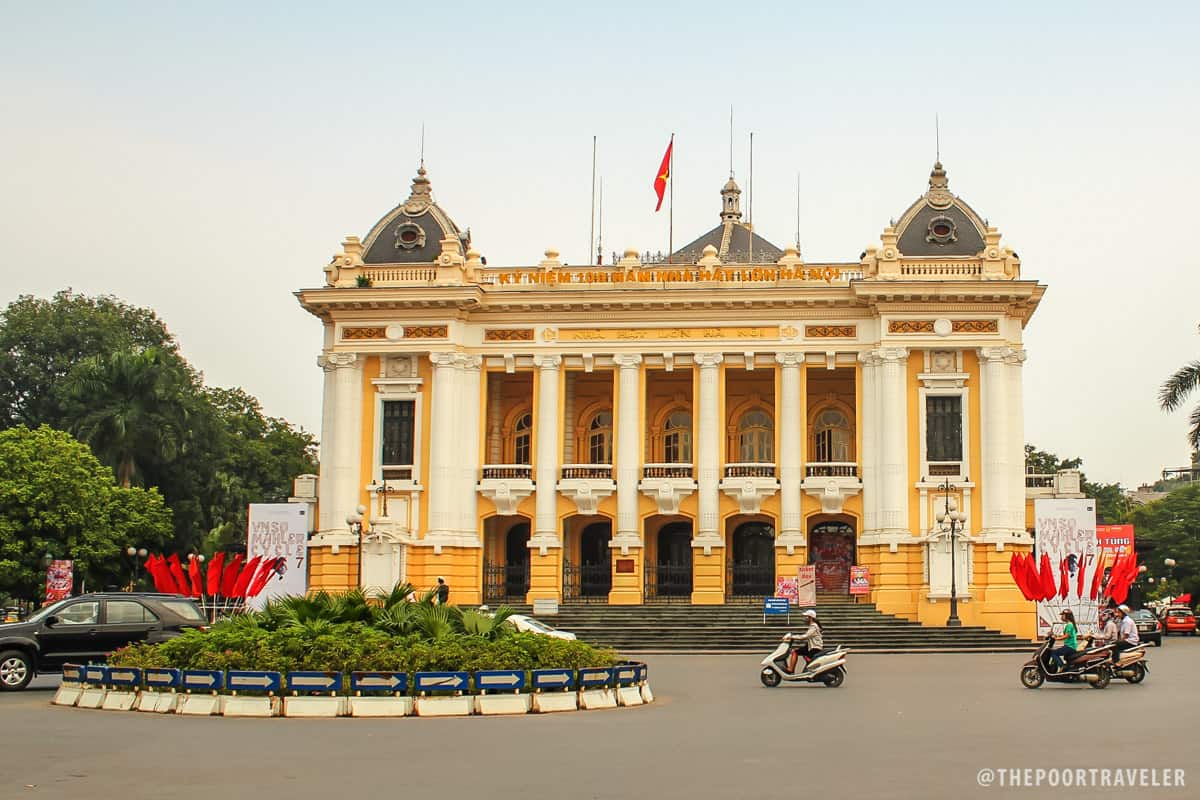 It was not an excellent experience but it was still something I'm glad I had experienced, not that I'd do it again. It's one of those things that when you hear other people talking about it, you unknowingly crack a sly smile on your face just because you had been through it and survived it.
I guess the key here was just to enjoy every moment of it. Yes, there were times when I wanted to hit someone just so I could feel better (wahahaha) but if you let it get to your nerve, the only one losing would be you. It all boils down to how you prep for the ride. Fight the ultimate boredom by having the right things — a good book, a good gadget, good food, and good company.
Posted: 2012 • 12 • 10
---
---