2013 • 2 • 19
I followed them blindly, for I had no idea what else Boracay could offer other than the beach and the nightlife. Micaela and Doyzkie, who both had been here before, led the way as we walked under the burning sun.
"Where are we going again?" I asked.
"We're having some fruit shake," Mica answered. And without any more questions, I just trailed them even though at the back of my mind, I was wondering why we had to amble almost the entire length of the island just for a cup of fruit shake. This must be a hell of a fruit shake.
When we finally reached the place, I was surprised to be greeted by an unassuming, little store just by the road. "They have another store by the beach," my companions said. I guess they chose this one to avoid long queues. Jonah's Fruit Shake is probably the most well-known refreshments store in Boracay and their main store is almost always packed with both local and foreign tourists. If you're going to sample their offers, be prepared to wait a long time. Whether it's the freshness of the ingredients or the wide selection of possible fruit combinations, something about it makes patrons keep on coming back.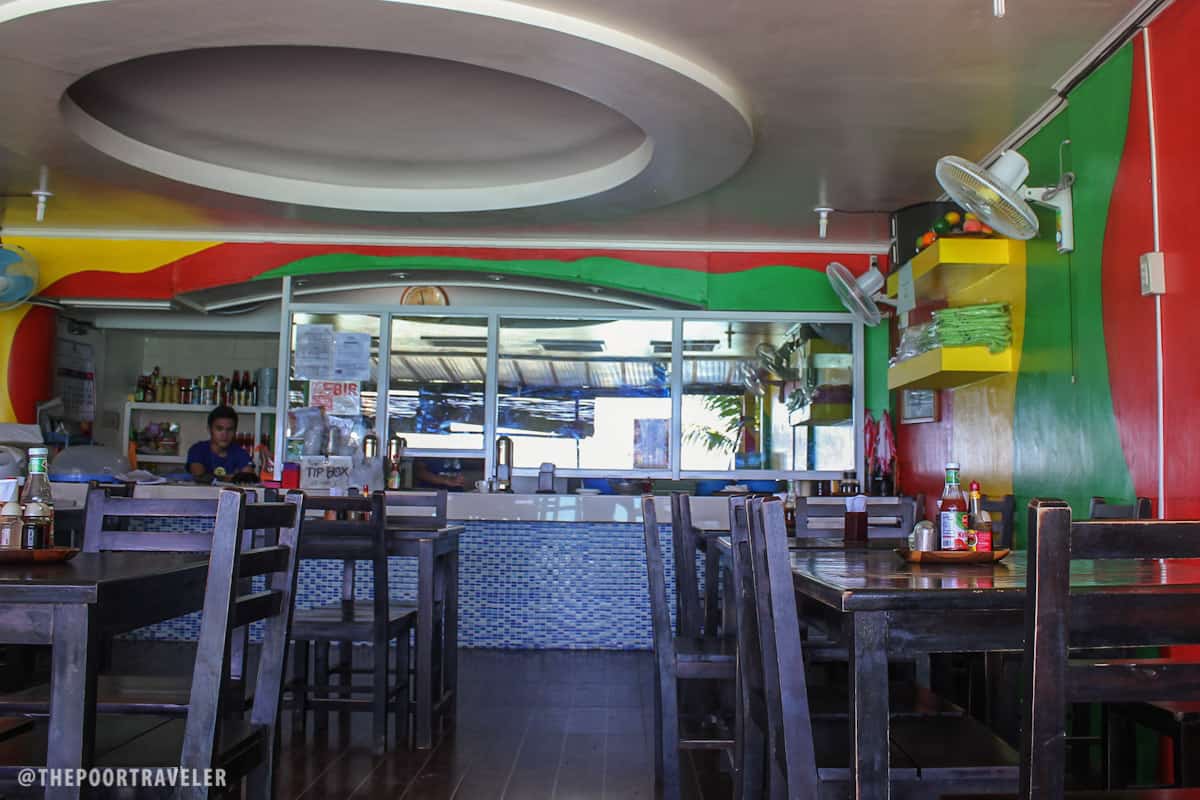 They handed me the menu and while they instantly gravitated towards the more fruity options, I picked Choco Banana. Most of the items on their menu were combos of two types of fruits, or fruits and milk — mango milk, avocado milk, mango banana, mango lemon, and more. Prices range from PhP 75 to even PhP 160 (strawberry options). But most cost around PhP 90.
Since we needed to be back at the hotel immediately, we decided to have them to go. I was a little bit surprised that they served it in plastic bottles with a little hole on their caps. I was expecting paper cups, to be honest.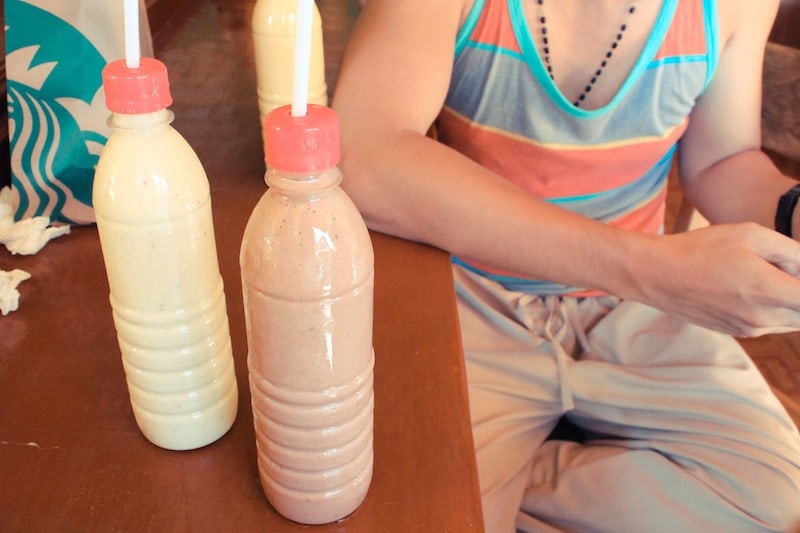 When I finally had my first taste of it, I knew exactly why it became a hit. The fruit shake I had was rich and tasty. My only concern was that mine was too sweet and I thought it was just because of the chocolate. But when I returned to the store the next morning to have a glass of avocado milk shake, it was as sweet as my previous order. When I talked to some of my friends who had been here before and didn't like it, it was also the excessive sweetness that kept them from giving it more love.
As for me, I liked both the choco banana shake and avocado milk shake despite its overpowering sugary taste. While it really did not quench my thirst — if anything, I longed for water even more after — it was really refreshing. Again, the only thing that I did not appreciate was the plastic bottle for I kept imagining how many of those they use every day and where they go. The wise thing to do is to have it for dine in. Or just bring your own glass or cup or tumbler.
Jonah's Fruit Shake and Snack Bar
Station 1, Balabag, Boracay Island, Aklan