Published: August 12, 2010. This may already be outdated.
After camwhoring at Bantay Church, the Poor Traveler and his poor group decided to have breakfast that early. We headed to Bantay's neighbor city Vigan, capital of Ilocos Sur, for breakfast.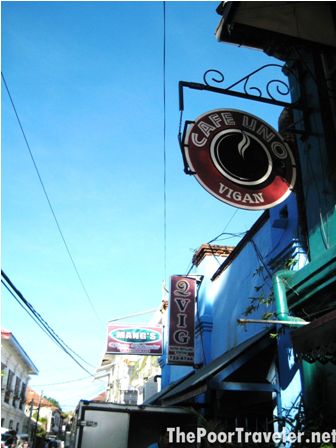 It was past 6am when we stopped in front of Cafe Uno in Vigan for breakfast. Cafe Uno is just a few steps away from the famed Calle Crisologo and stands just beside Grandpa's Inn. Same owner, I guess.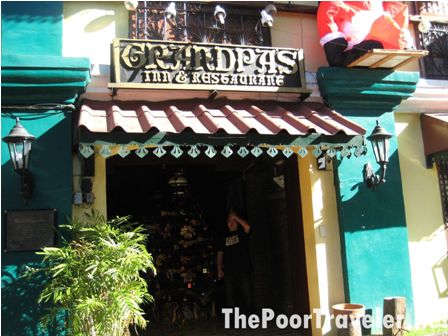 We thought we would be the only people there because it was early but we were wrong — so wrong. The place was small; in fact, its main bar can only accommodate around 20 people. It was jam-packed! Probably because this small restaurant is one of the most popular in the city, if not the region, and tourists who are on a road trip or arranged tours like us would really prefer to have a taste of what this resto has to offer.
We were lucky to have found a vacant table at the far end of the restaurant. After being handed the menu, we took some time to order. Some of us ordered Vigan longganisa while we, Tapa Ilokano.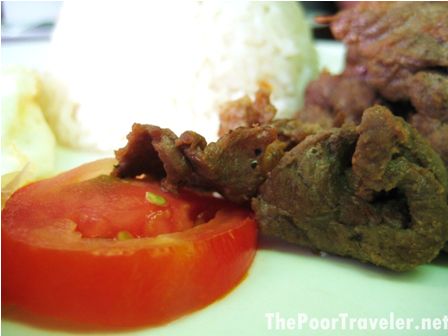 A breakfast meal at Cafe Uno costs PhP95 (US$2). Pretty cheap yeah. Here's a complete list of the breakfast meals they serve (lifted off of their menu). And they come with rice, egg and coffee or tea.
Tapa Ilokano
Tapa Tagalog (sweet)
Sun-dried tapa
Pares
Corned Beef
Lumo-lumo
Longganisa
Chicken Longganisa
Tocino
Hotdog
Danggit
Daing Pusit
Daing na Bangus
Bologna
They also serve light breakfasts for kids for the same price (PhP95).
More Tips on YouTube ⬇️⬇️⬇️