There's a lot of hot and spicy stuff in the latest of episode of SceneZoned.
The second installment of Globe Studio's travel show features YouTube vlogger Wil Dasovich going on what they call the "hottest road trip in the Philippines," trying out the spiciest dishes that the province of Albay has to offer.
The video begins at a sili (chili) farm, where Will had a sample of two types of chili peppers that had him crying in no time. He then begins the food trip! Here's a quick recap of the five dishes he has tried (and enjoyed) in the video and where to find them. For more details and to have a good picture of what it's like to try these, watch the video above.
WHAT'S COVERED IN THIS GUIDE?
1. Pinangat by Zeny's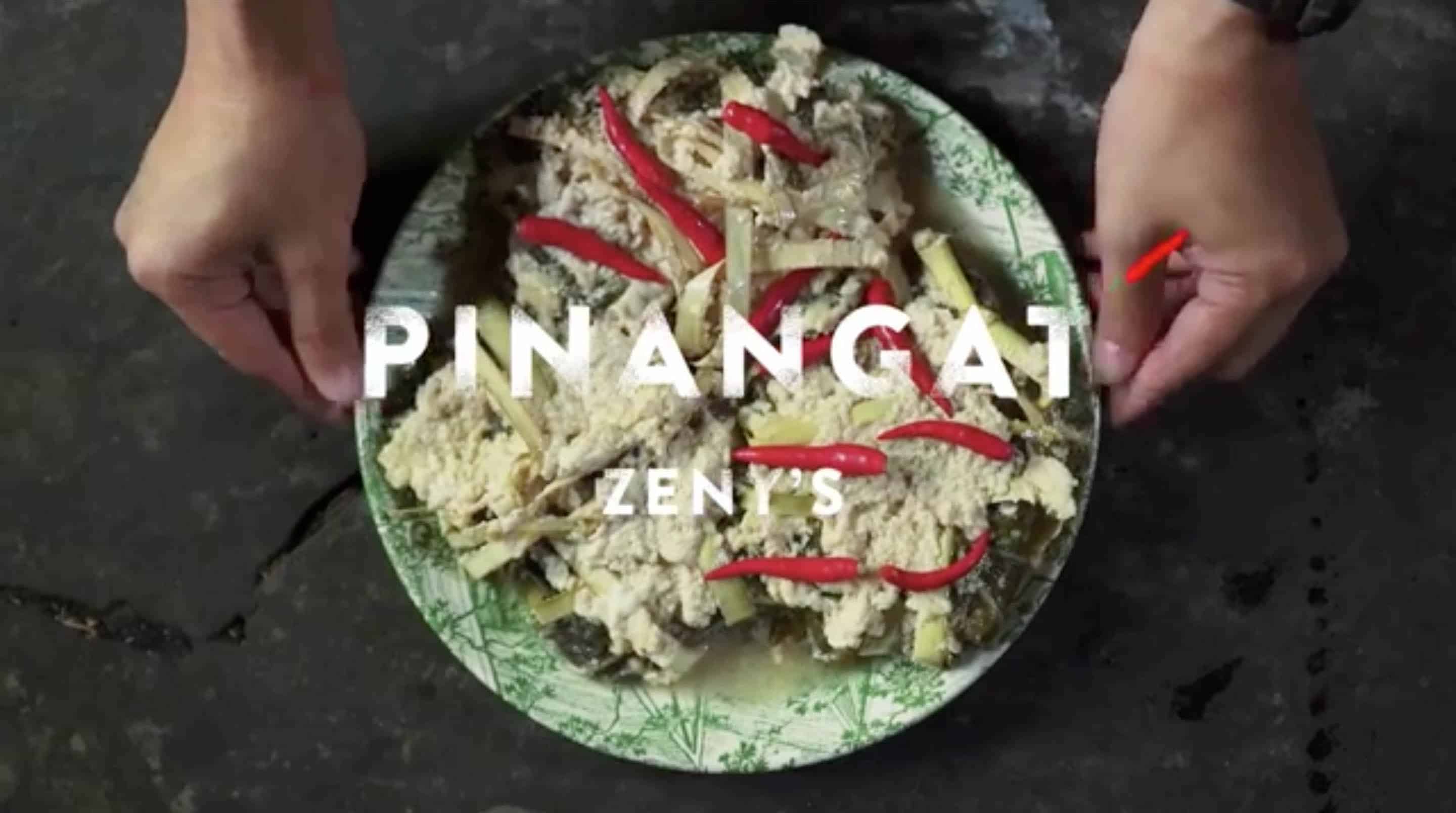 Address: Gapo, Camalig, Albay
Pinangat is a coconut milk-based dish using taro leaves, meat, and chili.In Manila and Tagalog regions, it is called "laing." Bicol's version, unsurprisingly, has lots and lots of chili.
2. Pancit Bicol Express by Balay Cena Una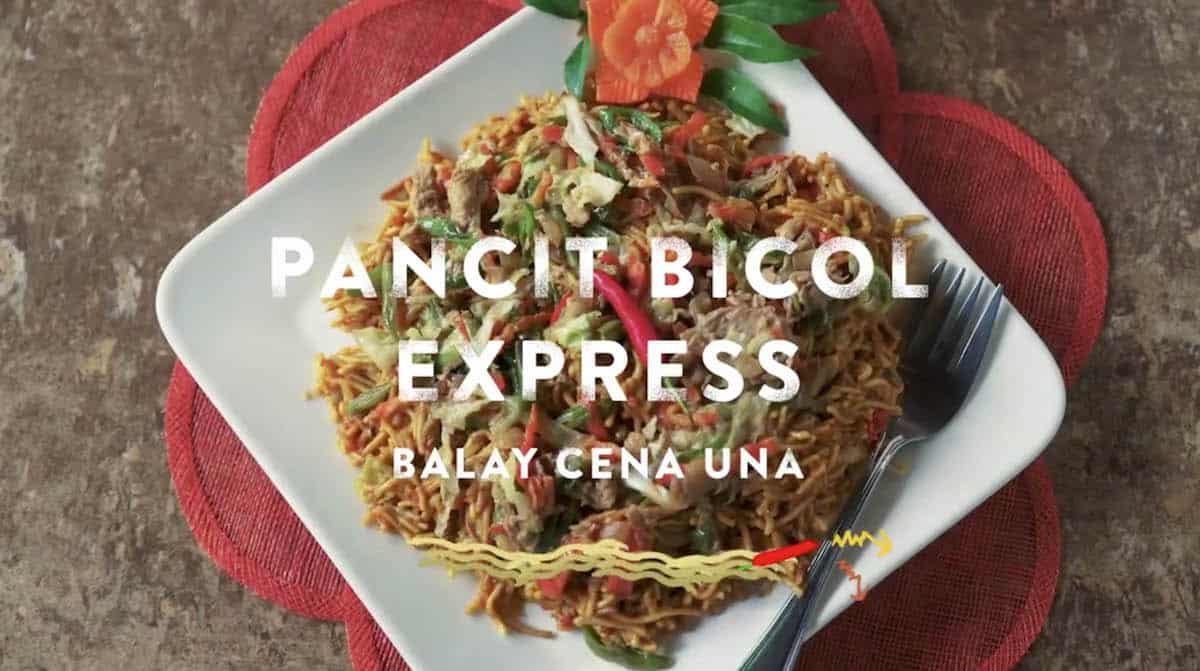 Address: F. Lotivio St. Bgy. Bagumbayan, Daraga, Albay
Bicol Express is a Bicolano dish that has become so popular nationwide, you can actually find it at Filipino restaurants and carinderias throughout the country. It's a strange name for a something so delicious! Although it is a meat dish, it highlights two of Bicol's most beloved ingredients: coconut milk (gata) and chili. Mix with the even more ubiquitous pancit and you'll have Pancit Bicol Express, the best-seller at Balay Cena Una.
3. Pasta Bicolandia by Jasmine Restaurant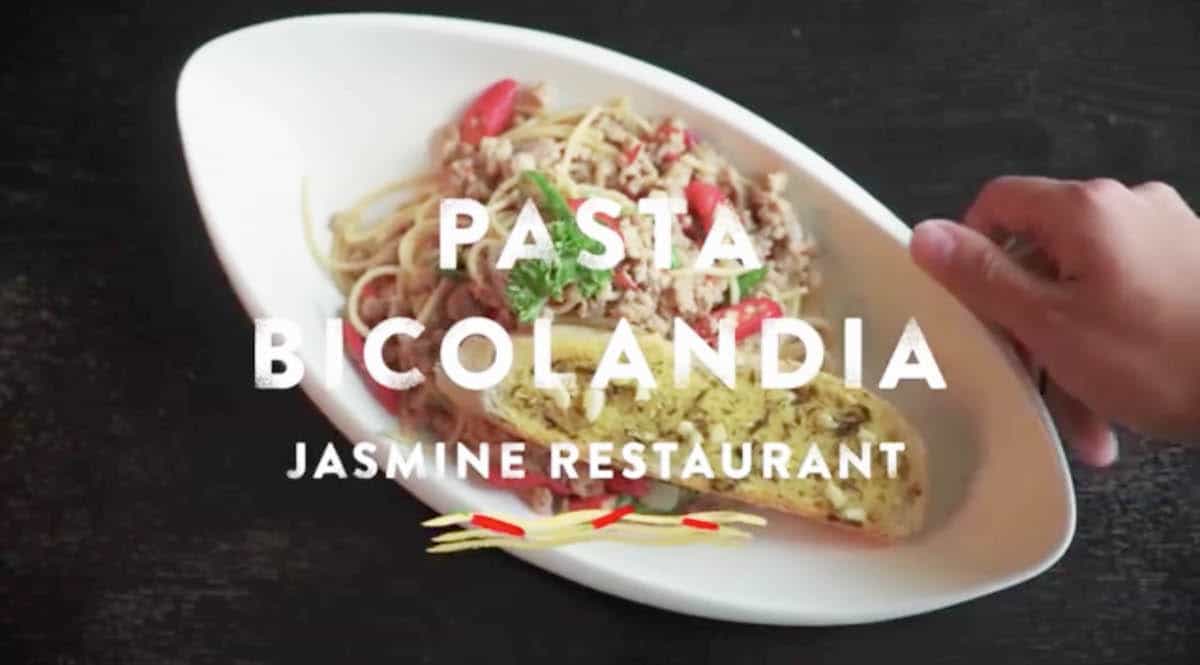 Address: The Oriental Legazpi, Taysan Hill, Sto. Niño Village, Legazpi City.
It's still Bicol's favorite gastronomic delight but this time, topping spaghetti noodles adding an Italian-fusion twist to it! Served at the Oriental's Jasmine Restaurant.
4. Bicol Express Dessert by Lila's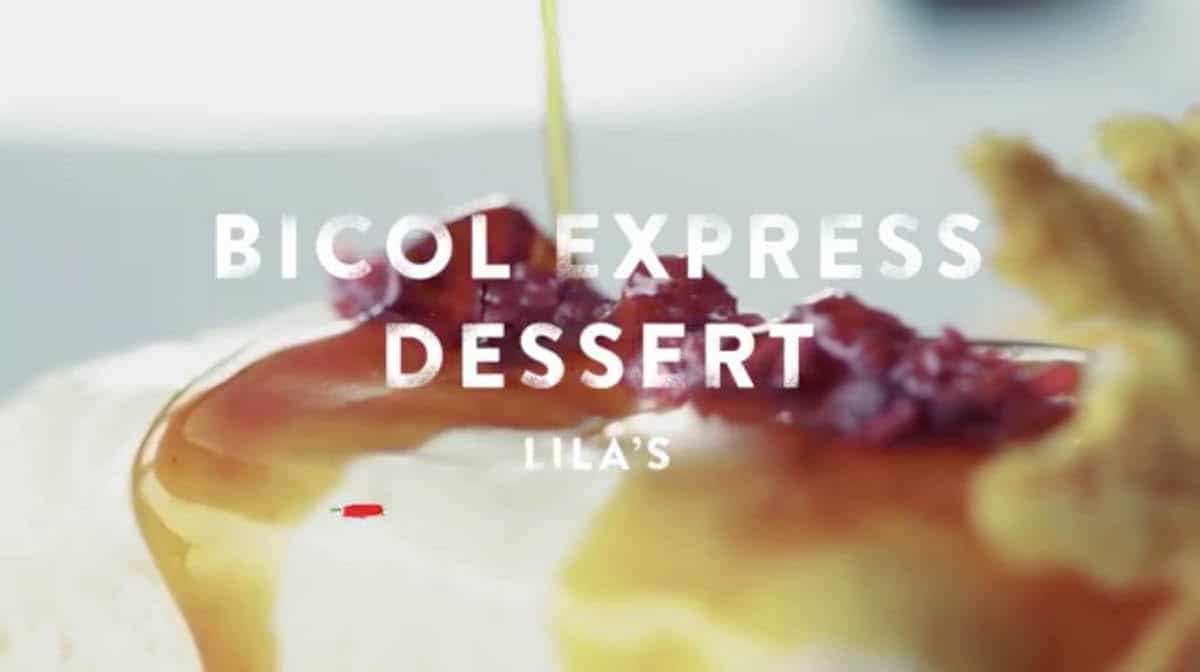 Address: Lila Restaurante and Banquet Hall, Polangui, Albay
But our favorite part in the clip is the dessert! (No, not Wil. We mean the real dessert!) First up is Bicol Express Dessert, which is basically coconut milk-flavored ice cream topped with bagoong! It's a weird idea but it works, if you ask Wil. "A salty, fishy taste in my ice cream, but I like it," he exclaims after having his first spoonful.
5. Sili Ice Cream by 1st Colonial Grill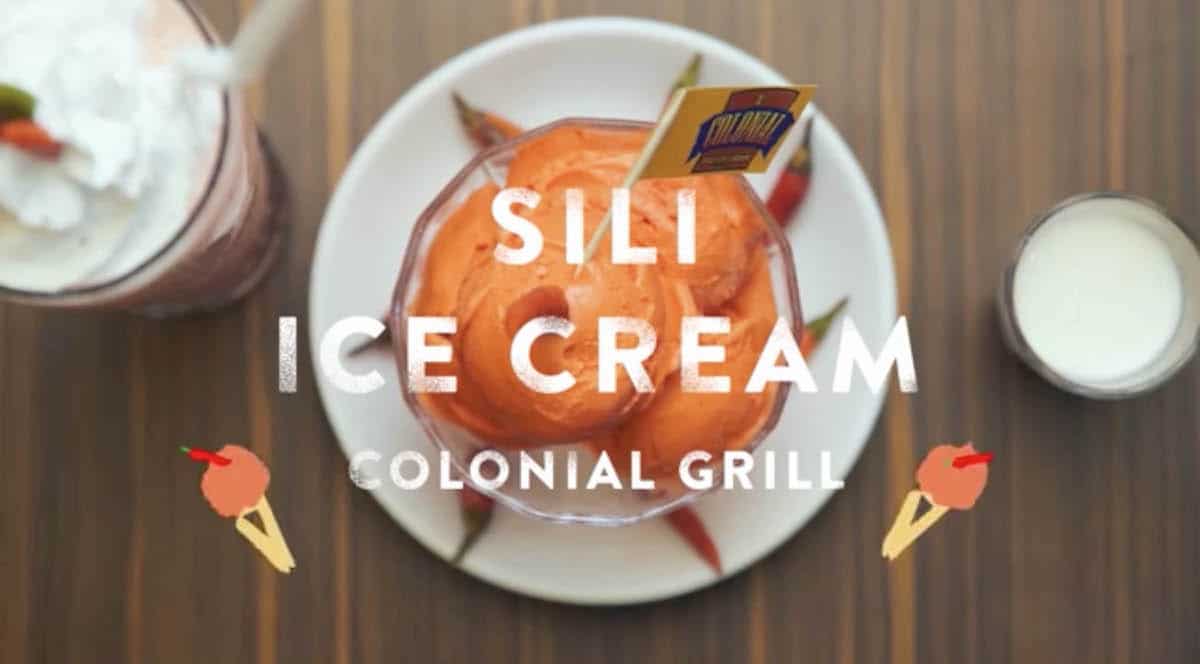 Address: Villa Amada Building, Rizal St. Sagpon, Daraga, Albay
Equally odd is "sili ice cream," which comes in different spiciness level. "This is a Level 3 ice cream, the spiciest there is," he says before digging in. "It's cool but it's spicy! It's like an oxymoron!"
2️⃣0️⃣1️⃣6️⃣•8️⃣•1️⃣