You can count in one hand the number of island resorts in the Philippines that can claim to be a household name.
The name is enough to trigger an almost endless succession of photos of paradise in our heads. We know these places, even without consulting Google. We've heard a lot about them. We probably haven't set foot in them or even seen them, but we know what they are, where they are, and why they are well-known. The name is powerful enough and established enough to push the place to the top of our respective bucket lists.
One of them is Misibis Bay. In my circle of friends, even those who haven't been to the Bicol region are aware that this 5-hectare island resort exists. Thanks to robust marketing, word of mouth, and even a defunct TV series, Misibis Bay has become an icon in Albay. It's one of the most searched properties in the region and one of the most requested by our followers. It's not just a resort. On its own, it is a destination.
This early, let's get this out of the way: Misibis Bay is not for budget travelers. Like many other island resorts in the country, it caters to those who seek luxury and well-deserved pampering. Resorts like this take pride in their attentive service, well-appointed rooms, and secluded location, and all these come at a price. But one thing that doesn't quite highlighted enough about Misibis Bay Resort is the range of activities than guests can do during their stay. If you've been dreaming of experiencing Misibis Bay but wondering what fun activities are in store for you here, this post is for you.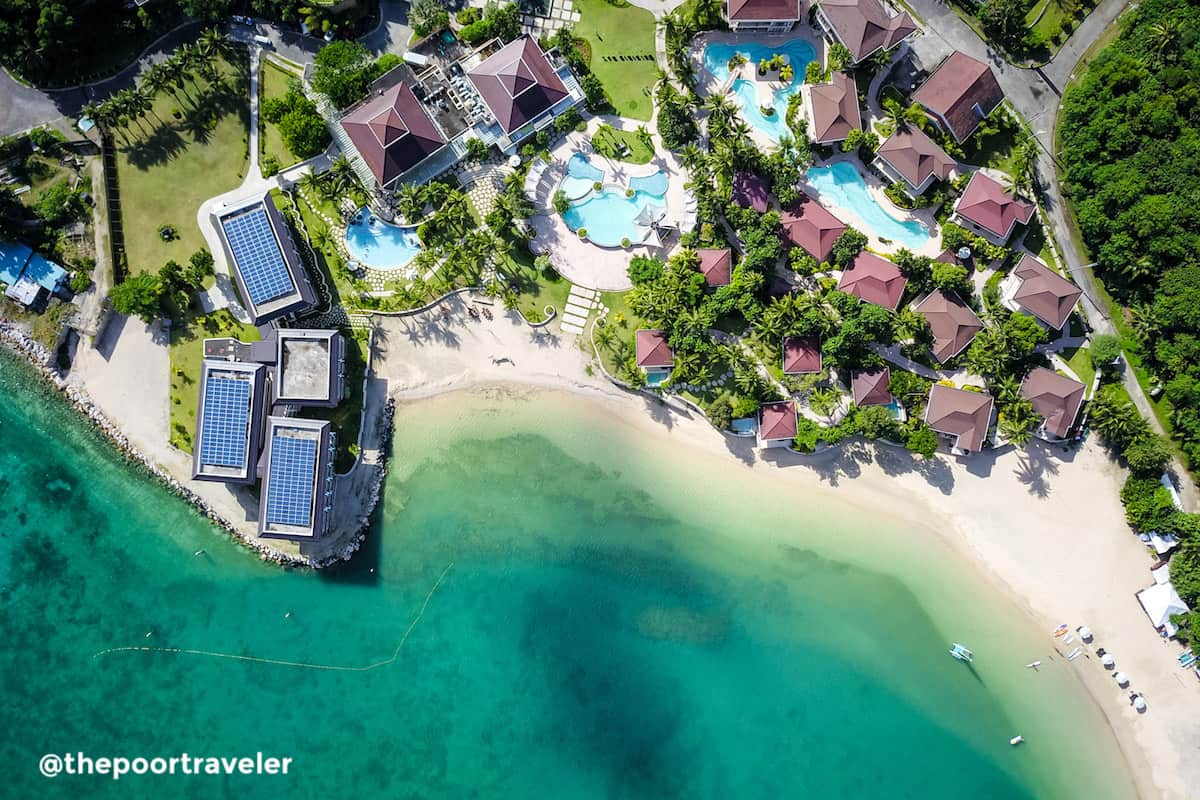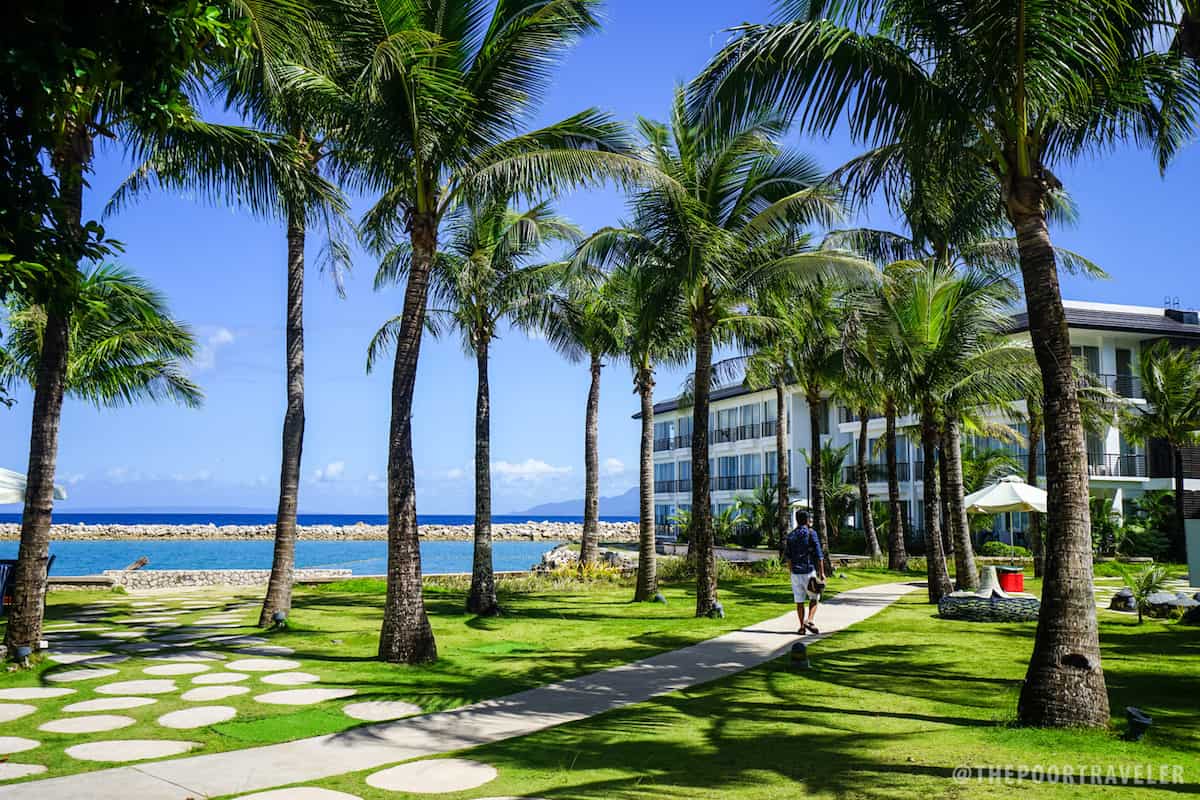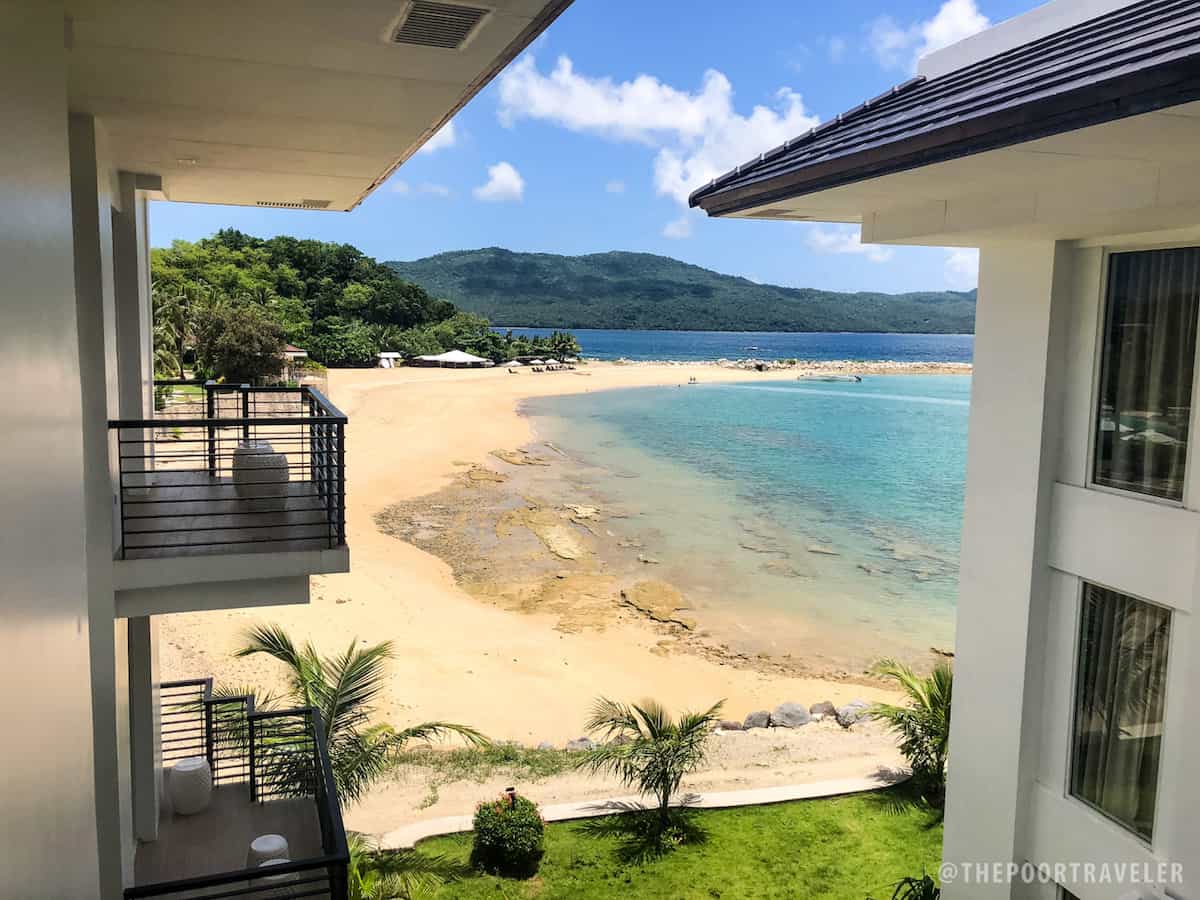 WHAT'S COVERED IN THIS GUIDE?
ATV Ride at Sunrise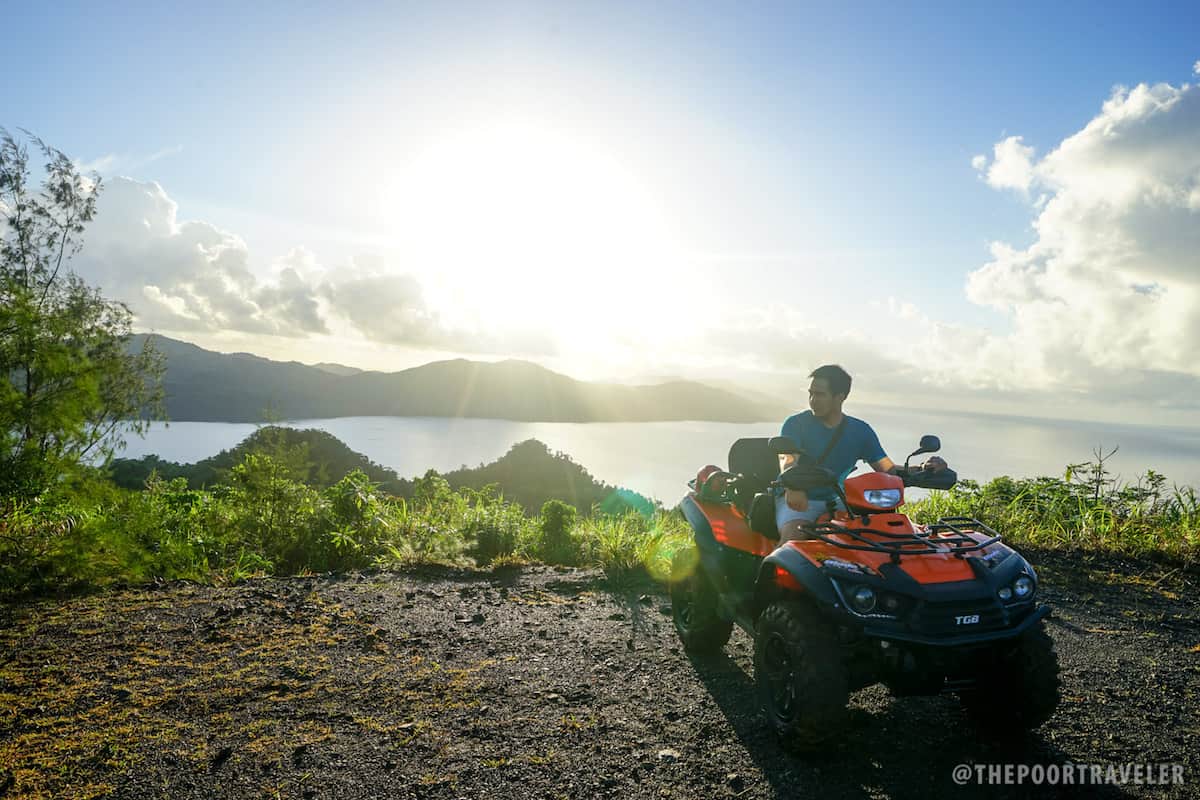 ATV Rides are not new. Almost every major destination in the country offers an ATV experience, from Boracay to Ilocos. But Misibis Bay's is unique. Just before the break of dawn, you'll be getting on an ATV and ride out of the resort and up a hill so you can watch the sun rise above Cagraray Island on one side and have a glimpse of the Mayon Volcano bask in its glory on the other, while enjoying a cup of coffee and some bread. You can also add cocktails. It's a fantastic way to start the day after a rush of adrenaline.
Rates:
ATV Tour to Ecopark per unit (30 mins): P1,500
ATV Tour to Hilltop per person (1 hour): P3,800
Add Cocktails at 5 views: P950
Scuba Diving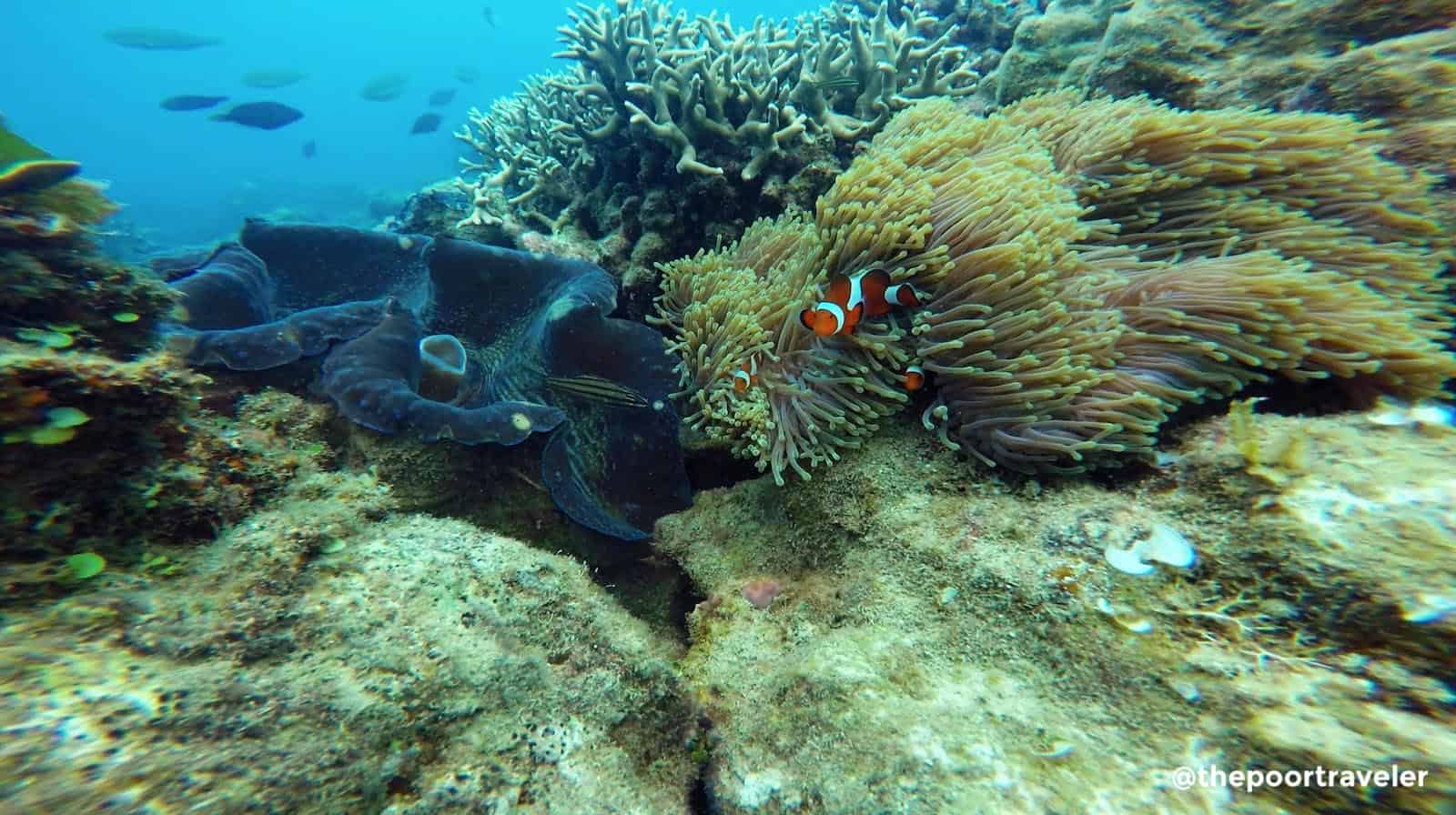 You can make Misibis Bay the place where you first got intimate with the world under the sea. The resort offers intro scuba diving sessions with a trained diver, who would teach you the basics and accompany you from start to finish as you meet several species of fish, corals, and giant clams. They don't issue certifications, but if you've always wanted to give scuba diving a test run, it's something that you can do here.
If you're already a licensed diver, you can avail of their regular dive package. Here are the rates:
Rates:
Regular Dive at Marina: P2,500 per person
Regular Dive with Boat Ride: P3,500 per person
Introductory Diving (10-15 mins): P1,900 per person
Watersports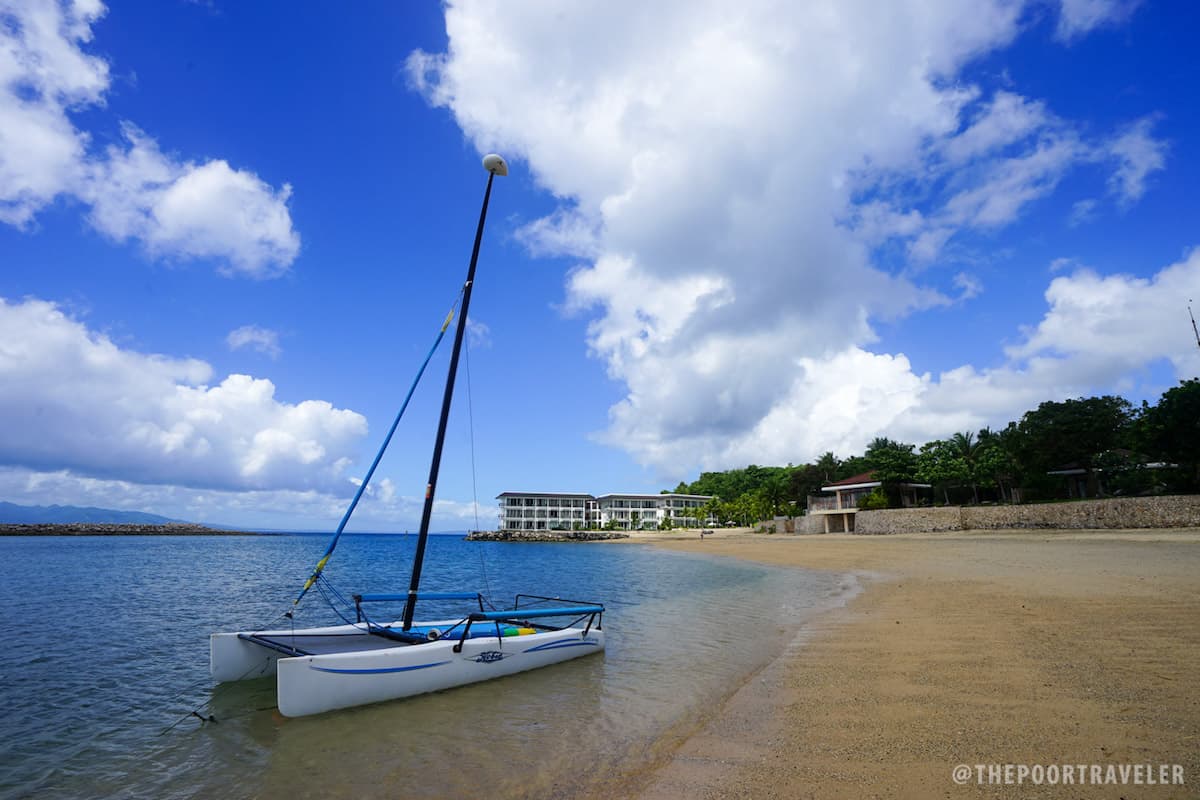 Misibis Bay Resort offers a wide range of water activities for those who seek a little adventure. You can try windsurfing, kayaking, stand-up paddling, banana boat ride, wake boarding/knee boarding, water skiing/mono skiing, and jet skiing.
There's also hobie cat sailing. Only a handful of resorts in the country offer hobie cat sailing, so you might as well give it a try during your stay here. The hobie cat is a small catamaran with a sail. Think of it as a tiny sailboat. Trying to control it (and harnessing the wind) can be quite a challenge at first, but it becomes absolutely fun when you get the hang of it.
Most of the activities are done in a designated area, protected by a breakwater, so you don't need to worry about being blown out into the open sea.
Here are the rates:
Windsurfing (30 mins): P450 per person
Kayaking (30 mins): P350 per person
Stand-up Paddle (30 mins): P450 per person
Hobie Cat Sailing (30 mins, max. of 4 persons): P2,400
Banana Boat Ride (15 mins, max. of 5 persons): P3,000 per ride
Jetski (30 mins., max. of 2 persons): P2,600
Wake Boarding/Knee Boarding (30 mins): P2,600 per person
Water Ski/Mono Ski (30 mins): P2,600 per person
Sula Channel Cruise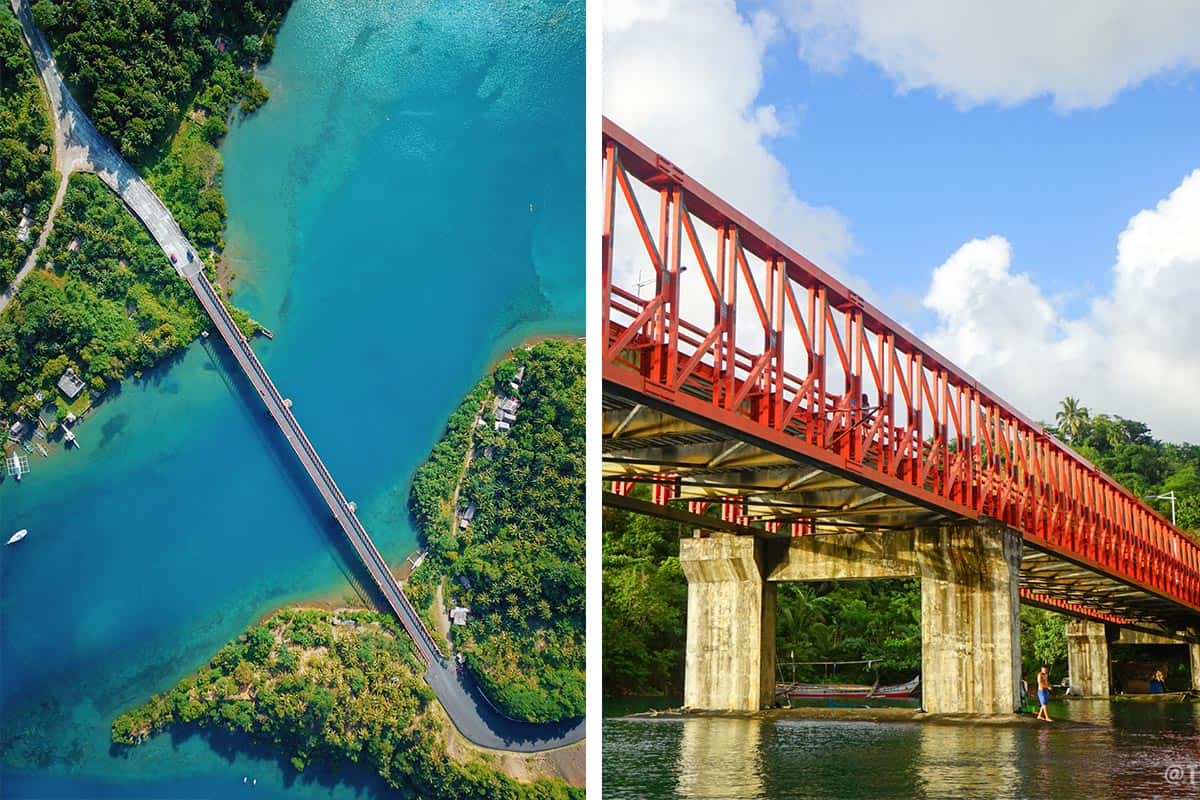 Mayon Volcano isn't visible from the resort's main beach, but you can easily get a good look at it by hopping on a boat to Sula Channel, which separates Cagraray Island from mainland Albay. The cruise will tour you around the area and will let you see Sula Bridge from below, some rock formations, and a glimpse of the every day life of the locals as they fish and swim. And yes, a view of Mayon Volcano too, provided that it's not hiding behind clouds. It's best done before sunset!
Rates: P900 per person (1 hr, min. of 6 persons, max. of 12)
Cagraray Eco-Park Tour
Misibis Bay lies in the shadow of Cagraray Eco-Park, which makes it easily accessible from the resort. A van tour would take you to the Amphitheater (where an episode of The Amazing Race Asia was shot), the chapel, a hanging bridge, and zipline area. At many points, you'll get a fantastic view of the bay.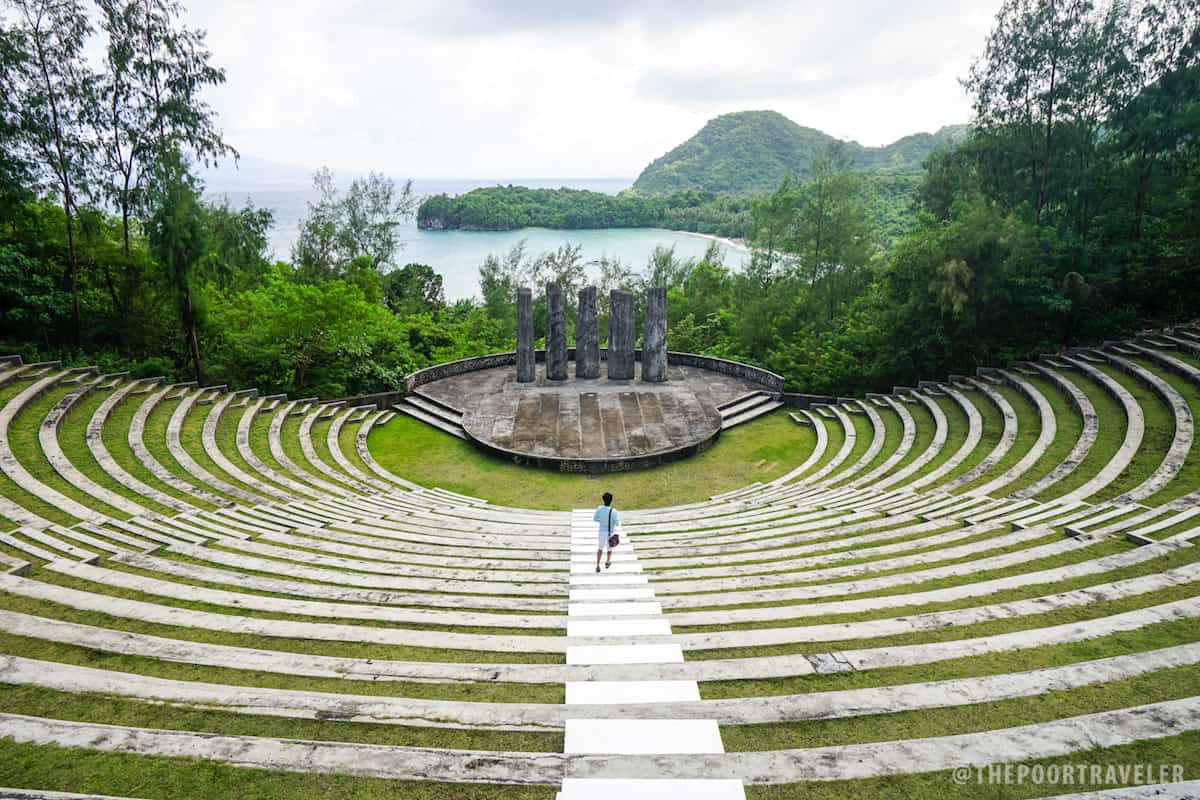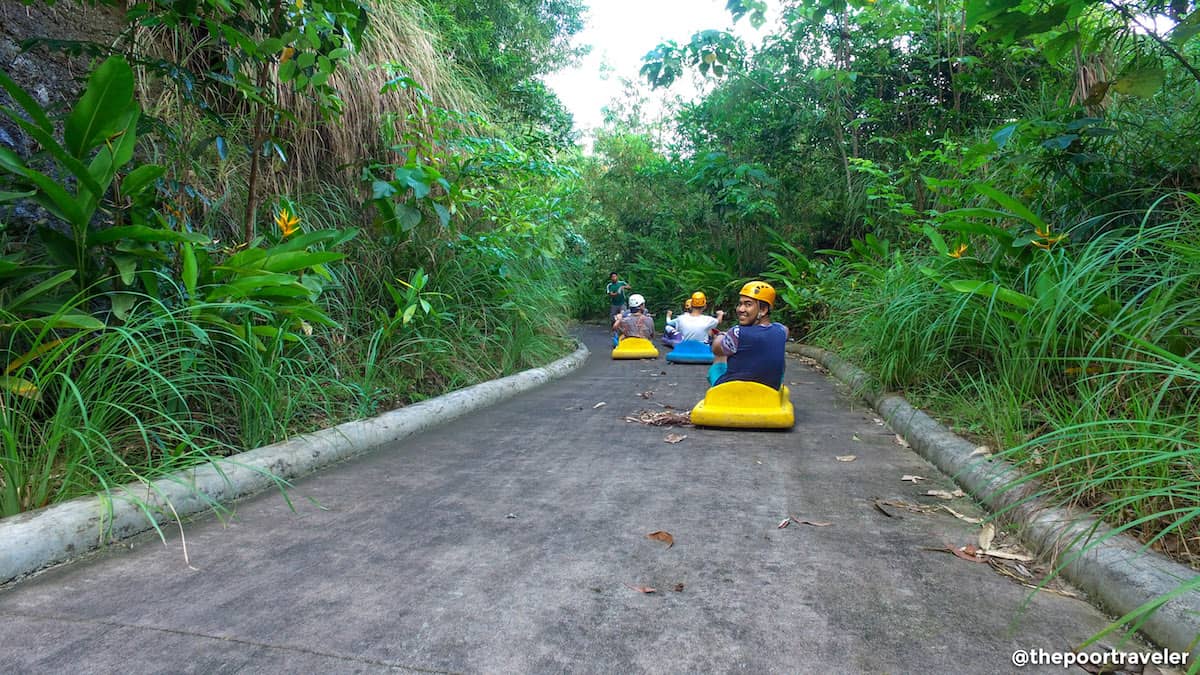 One of the most exciting things you can do is riding the luge down the eco-park. They use the street luge, which is like a wheeled sled that you can ride down a slope. I first saw this activity at Sentosa in Singapore and I was surprised that it's also done at Cagraray Eco-Park. It's a great way to spend time with family and friends.
Food Trip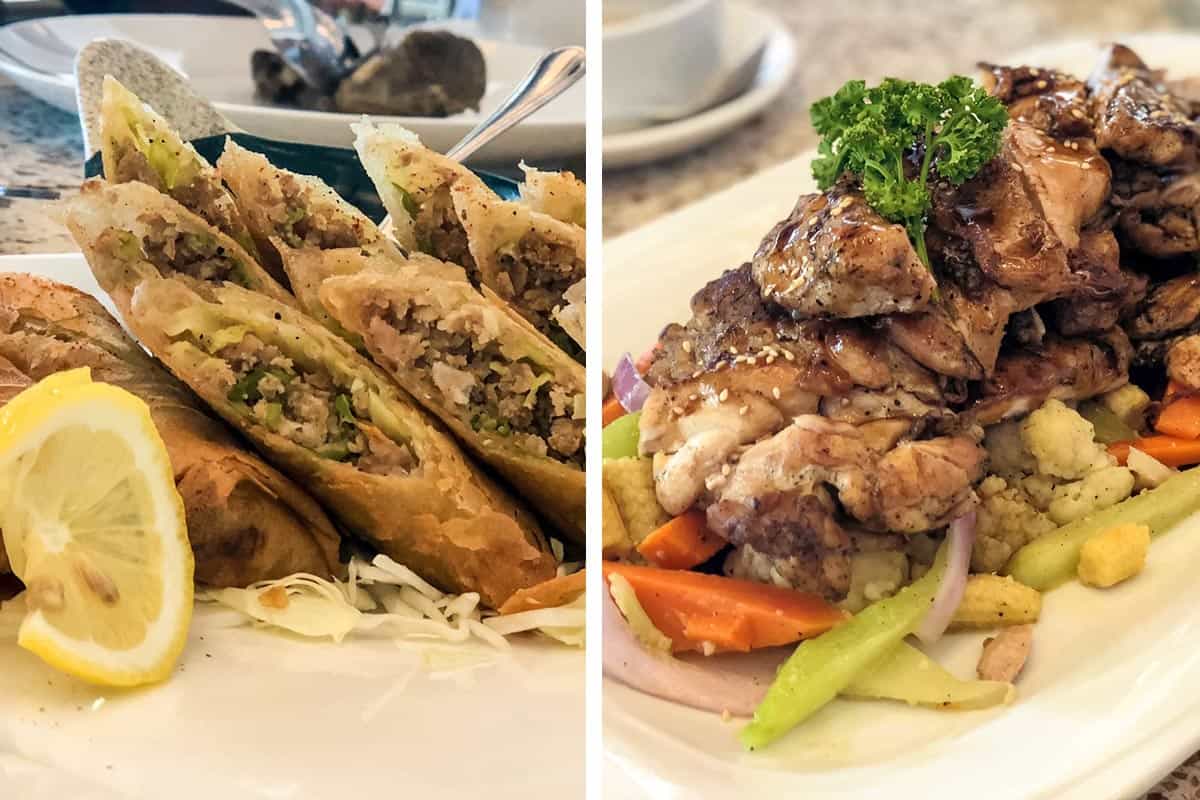 Bicol is home to my favorite Filipino cuisine; thanks to my penchant for two things: coconut milk and hot-and-spicy food. Bicolandia's flavors and intensity are showcased at the Spice Market, Misibis Bay's restaurant. Expect to have a taste of Bicol Express and pinangat, alongside other Pinoy and international dishes (that are also given Bicolano twist). Spice Market is open from 6:30am to 11:00pm.
Other Activities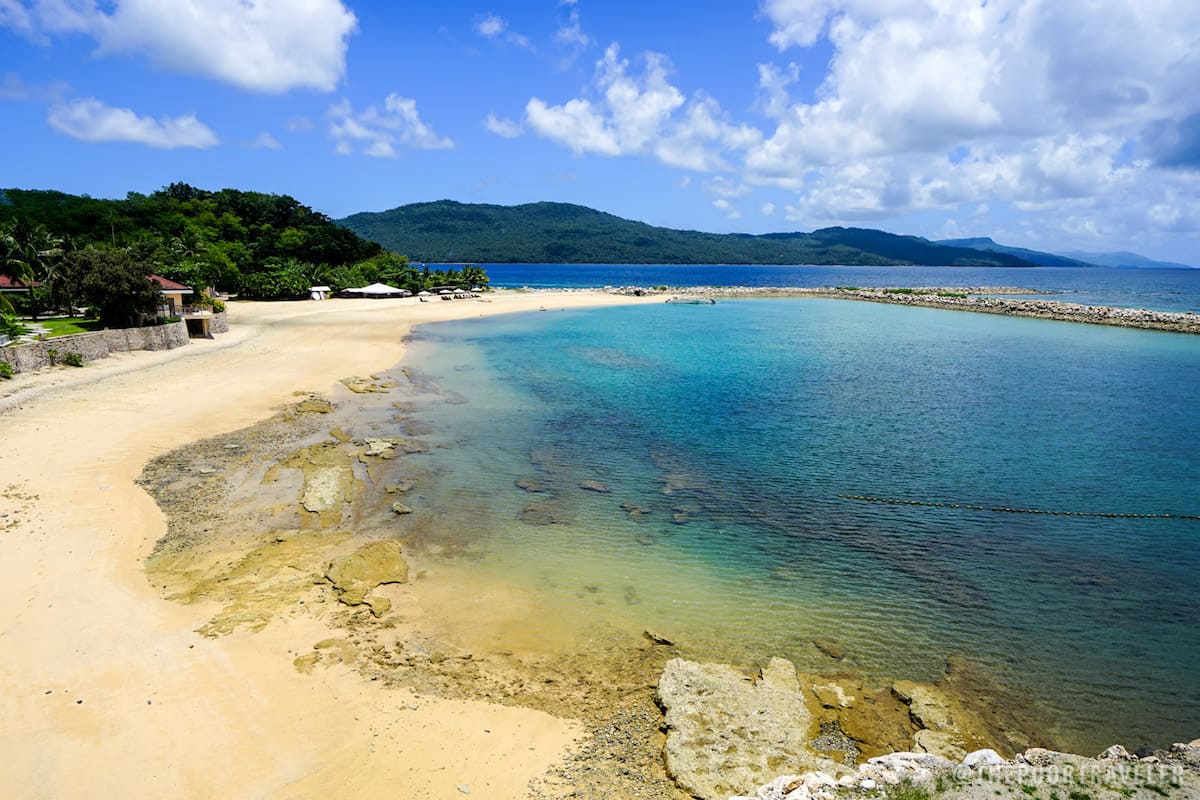 Of course, the list doesn't end here. The resort has its own private beach and five swimming pools, for some good old family bonding. Plus, there are several other activities that you can enjoy at the resort including:
Snorkeling at Marina per person (30 mins), free use of gear: P450
Speed Boat per way, max. of 10 persons: P6,000
KTV per hour, consumable: P1,000
Room Rates
Here are the room rates at Misibis Bay (as of June 2018).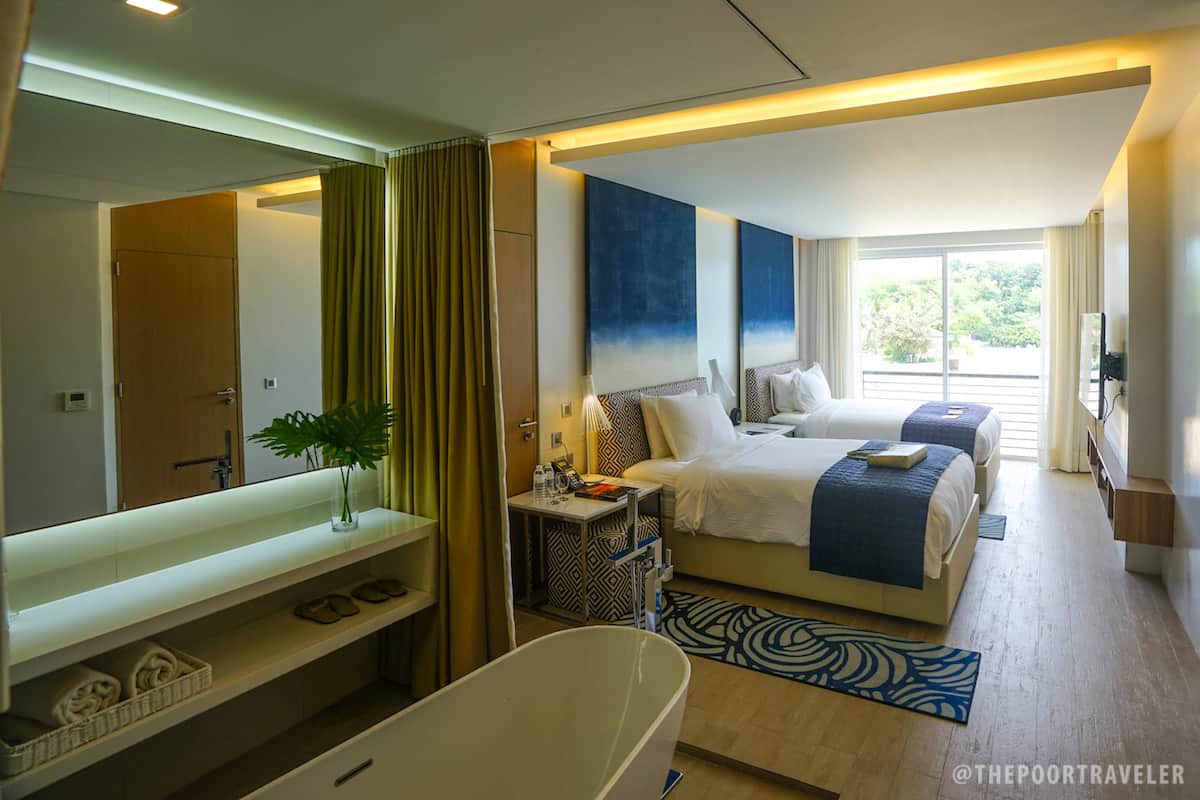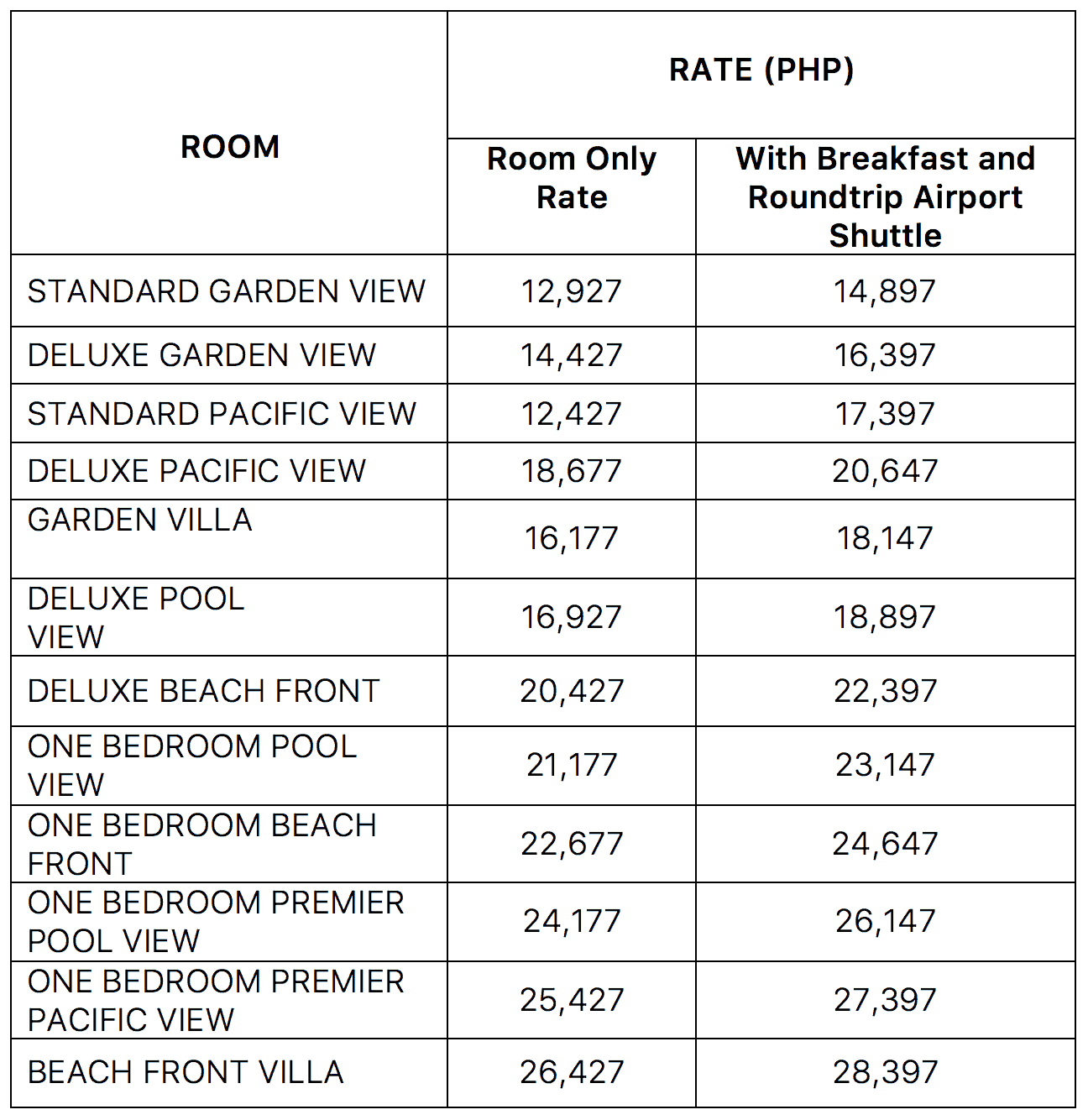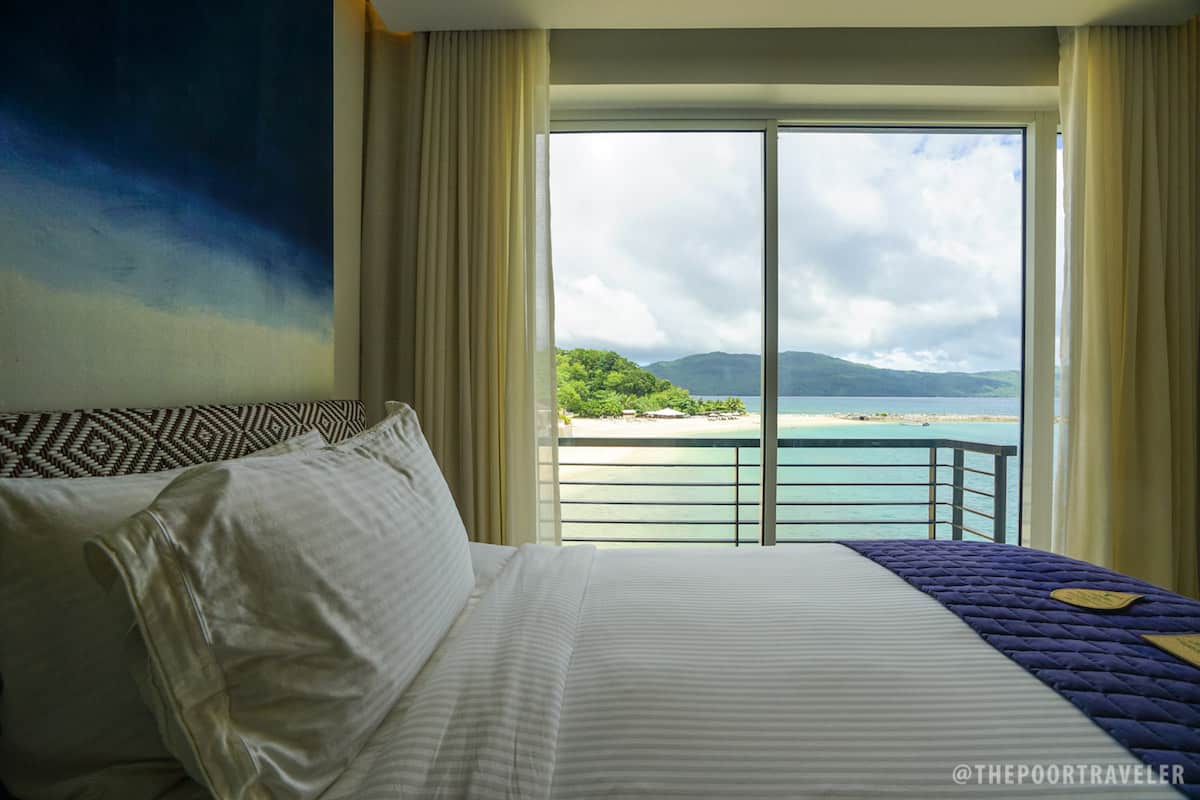 Photos by: Vins Carlos
This post was made possible by Misibis Bay Resort
2️⃣0️⃣1️⃣8️⃣ • 6️⃣ • 1️⃣
More Tips on YouTube ⬇️⬇️⬇️