The Poor Traveler had always wanted to try Microtel. One of the reasons was that most of their branches were newly built and I just love how they position themselves in the market — budget hotels that won't feel low-end. In fact, when I was planning a trip to Puerto Princesa, I seriously considered booking rooms with them. Unfortunately, they were fully-booked.
I searched Davao cheap hotels on line and found out that we would be staying at Microtel Davao for our Extreme Adventure Tour. I was more than glad. After all, if their tagline is to be believed, it's "the same great hotel everywhere you go." But that's for another story.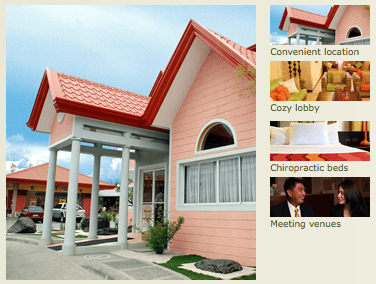 Anyway, we landed at Davao International Airport smoothly. When we emerged from the airport, two Microtel vans were already waiting for us. Since we were a party of 14, 2 vans were necessary. The ride was comfortable. It didn't take long until we reached the hotel.
When we arrived, we approached the front desk and was given our key cards. (Call me shallow but cards are always a plus for me. Hihi. I love hotels that use cards instead of the actual keys.) We were assigned Room 127, good for two people. There were two queen-sized beds, an air-conditioning unit, a TV set, cable and a personal refrigerator. On the desk were some complimentary durian and mangosteen yema and candies. There were also a pitcher and glasses of water. Cool.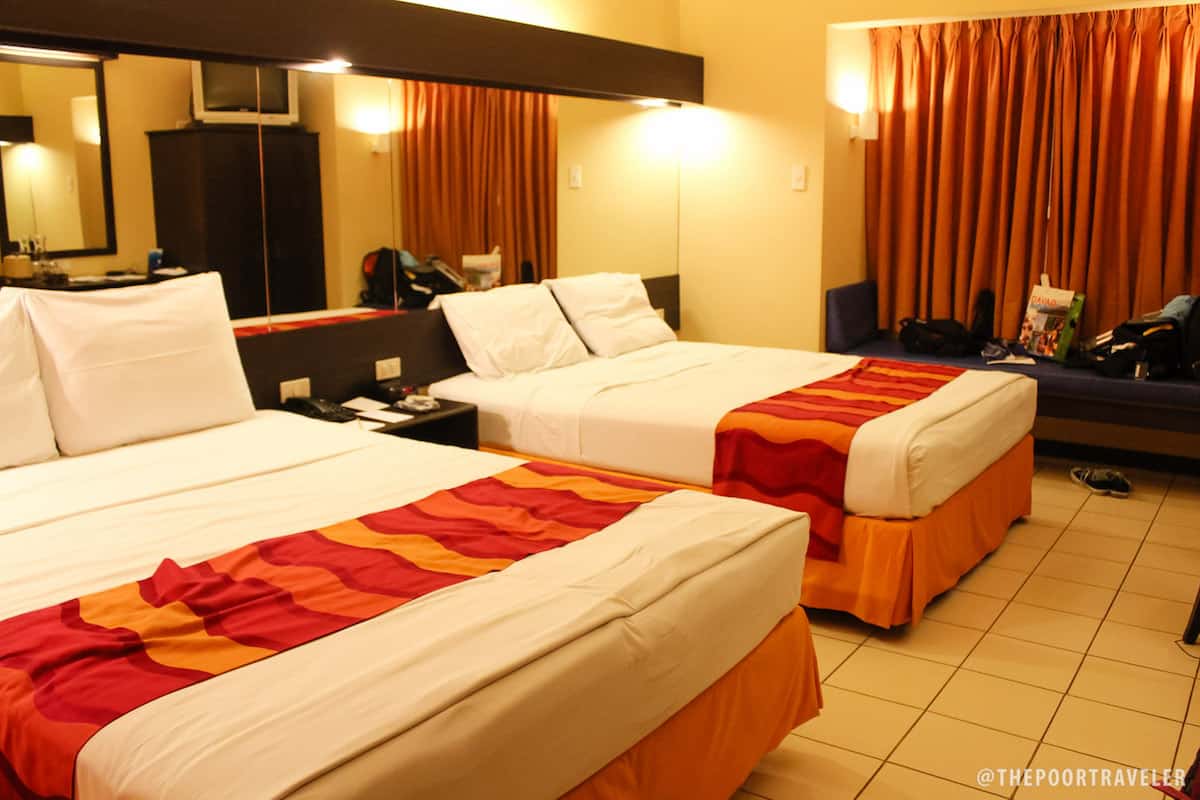 What I liked most about the room was that it was well-lit. Each light has its own switch so you can choose which parts of the room you'd want to light or keep in the dark.
The bathroom was also spacious and exceptionally clean. Four sets of bath towels and face towels were waiting for us. By the sink were single-serving toothpaste, shampoo and soap. And of course, there's HOT WATER!!!
The staff was also very, very courteous and helpful. On my first night, I was feeling incredibly thirsty, I called for water and it was delivered in no time.
The conference room is also ideal for small business conferences. And I'm telling you, their glasses of water self-replenish. Well, not really, but because the crew just keep on filling it with water every time they spot them almost empty, it feels like it.
What I love most was its location. Although many travelers would hate the idea of it not being in the city center or downtown area, it is close to the airport. There are also so many restaurants around the area ranging from McDonalds and Tapsi (across the street), Yellow Cab (beside it) and the Swiss Deli (down the block). There's also a convenience store nearby.
Part of the package were buffet breakfast for two days. The food was just alright but the service was exceptional.
Posted: 2011•5•12