Taking care of your skin should not stop just because you're traveling. If anything, you should be extra protective of your skin because you expose yourself to more sun, more dirt, and more elements that may be harmful. The last thing you want is to not enjoy your trip just because you're sporting a not-so-fashionable look — red, swollen, and sunburnt. Whether you're planning to hit the beach, gearing up for a backpacking journey, getting ready for a road trip, or prepping for a sightseeing walk around the city, here are some tips that you already know, but we just can't stress enough.
WHAT'S COVERED IN THIS GUIDE?
1. Stay out of the sun around noon.
The sun is not always your friend. In building your itinerary, make sure that the bulk of the outdoor activities are strategically scheduled in the early morning and late afternoon. Yes, this calls for an early start of the day when the sun is either not around or still gentle. The UV rays are at its highest from 10am-3pm. This is the period where you should be geeking out inside the museum, checking out temples, or enjoying a long, hearty lunch. If you can't help it, see to it that you're properly equipped to face the unforgiving sun.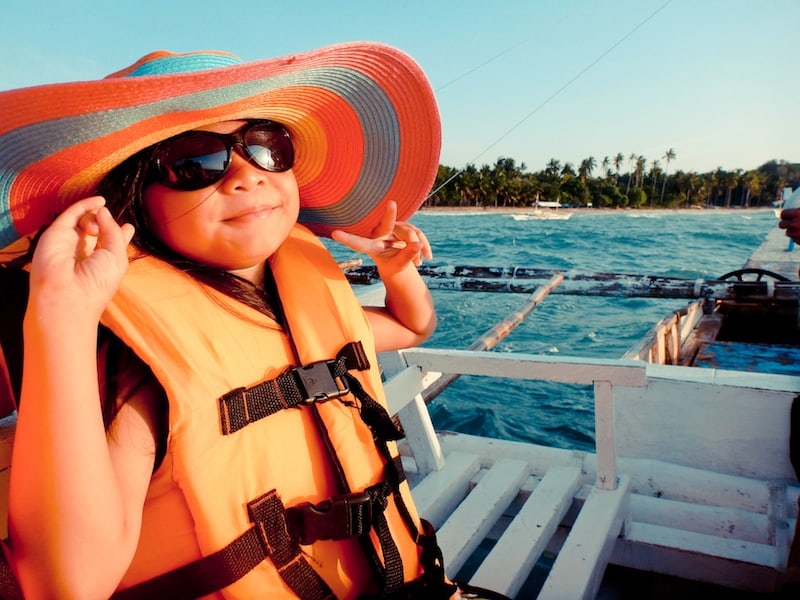 2. Take cover. Bring a hat, shawl, or sarong.
Hats and shawls do not just add a fashionable edge to your overall look, they are also protective. They allow you to explore the outdoors with reduced risks of getting toasted by the harsh sun. When it comes to hats, the wider the brim, the better. Even when you're not outside — say, onboard a bus — a shawl can be your shield if the sun is embracing your side of the vehicle.
And oh, you might want to get yourself sunglasses, too! Just make sure they have UV protection.
3. Load up on sunscreen and moisturizer.
It doesn't matter if it's sunny or cloudy, cover every exposed part of your body with sunscreen especially if you're going out at high noon. Choose sunscreen with SPF of at least 30, which blocks up to 97% of ultraviolet rays. Apply generous amounts 20-30 minutes before facing the midday sun. Yep, it takes our skin 20-30 minutes to absorb it so don't get too excited! Reapply every two hours or so if you'll be staying under the heat longer.
There are many brands available — Banana Boat, Nivea, Vaseline, Proactiv. They also come in many forms — lotion and spray. I always choose the non-sticky, non-greasy, water-resistant type. Just go to the nearest supermarket or drugstore and pick the one that suits you best!
Another thing that should always be with you — insect repellent lotion!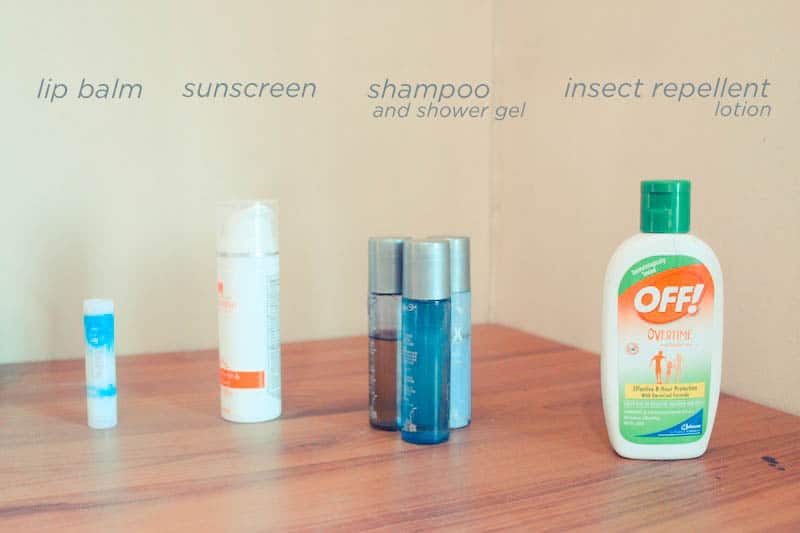 4. Continue your daily skin care routine.
You shouldn't stop your daily skin care regimen just because you're on the road. It may be quite a hassle bringing all your products with you but there's no reason to leave them at home. Just put them in one small bag and it shouldn't be a problem. Again, you'll be exposing your skin to a lot of potentially harmful elements so you should continue cleansing and moisturizing your skin.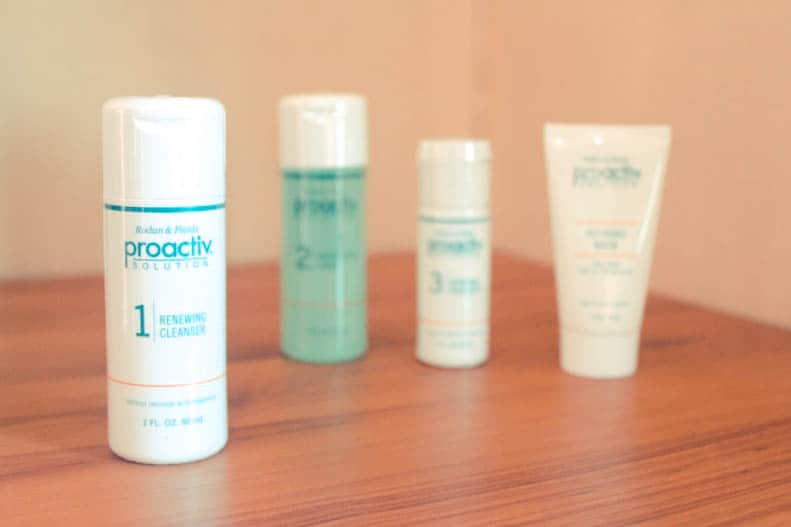 For example: since I have an acne-prone skin, I always have my Proactiv kit with me when traveling. Whatever activities I have lined up for the day, I always make sure that I use the renewing cleanser, revitalizing toner, and repairing lotion before and after going out. It only takes a few minutes to do these bathroom rituals. This way, I get to protect my skin, treat pimples, and prevent them from coming back no matter where I go. I don't see the point in changing my routine when it has proved to be very effective for me. Proactiv is available in all Watsons branches and SM Department stores! You may also order online here.
5. Drink lots of water.
When traveling, you'll be losing water. Swimming, mountain climbing, biking, sightseeing — all these activities can be quite exhausting and you don't want to be dehydrated.  Water is essential for all organs in the body to function properly and that includes your skin. It pays to always have a bottle of water readily available.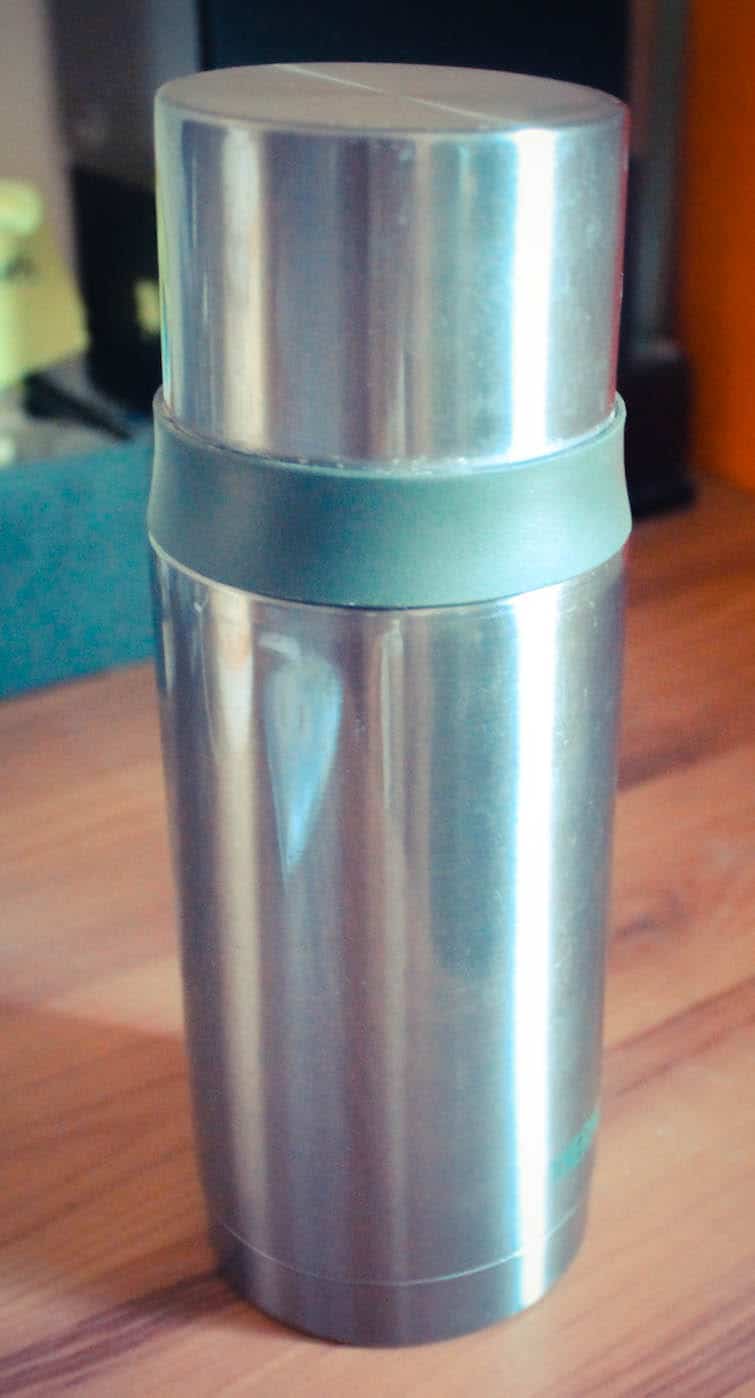 In my case, I always carry around a small thermos with me because I love how it maintains the temperature of the drink for a long, long time. So if I put ice cold water in it, it remains ice-cold even hours after. Having it also prevents me from buying a lot of carbonated, caffeinated, or alcoholic drinks, thus allowing me to save a little bit more. I just refill whenever I can.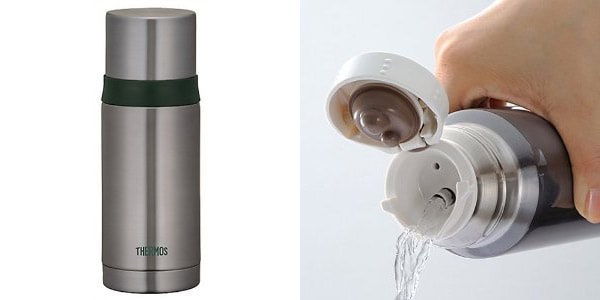 There you have it! Again, these are things that I bet you already know but I won't get tired repeating. The point is simple: protect your skin. Traveling will open many doors and present many adventures but none of them will be worth it if they're taking a toll on your body. Your safety and health should always be your top priority. This way, you get to see more places and enjoy more experiences. Travel smart, have fun, and, most importantly, take care.
More Tips on YouTube ⬇️⬇️⬇️