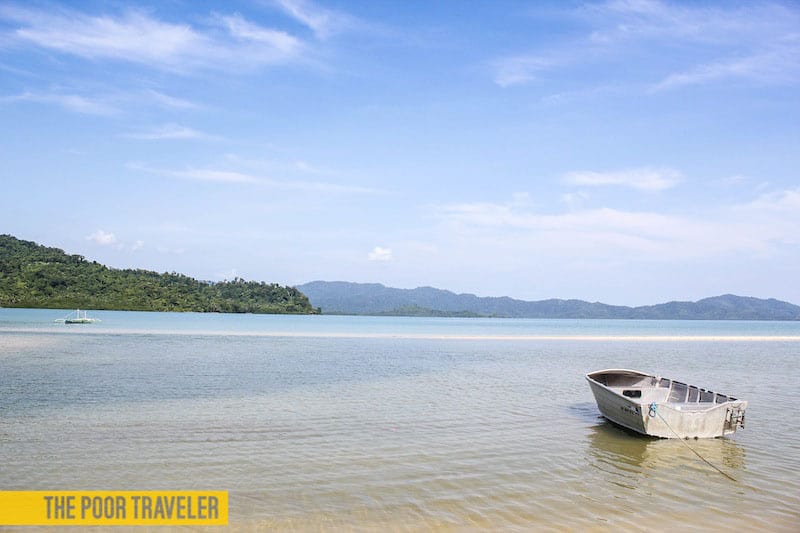 We landed on Part Barton the day before and found the resort I booked on the far end of the cove. On the way there, I passed a wooden bridge straddling a creek that seemed to fade even before it could touch the sea. Fronting the resort was a highly uneven terrain.

The next morning, as soon as I emerged from my room, I was greeted by a gorgeous view. The tides had reclaimed much of the beachfront. Its valleys were flooded again, leaving only its tallest ridge that had turned into a long, white sandbar. The boat that I previously thought was recklessly abandoned was now flirting with the gentle waves.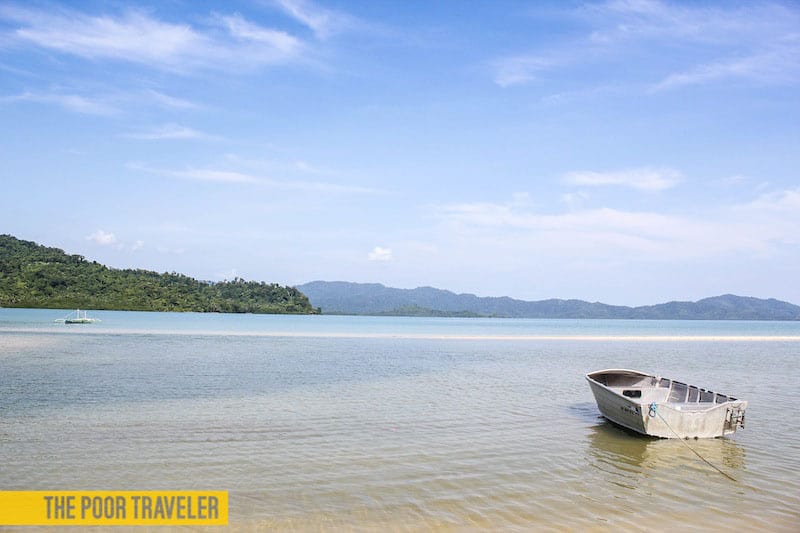 Hello, Port Barton. Good morning to you, too.
How to get to Port Barton: Fly to Puerto Princesa, take a tricycle to San Jose Terminal, and board a bus to Port Barton. (Port Barton is a barangay in San Vicente, Palawan. But it is too far from the municipality's town proper that it requires a separate trip. Buses and vans bound for "San Vicente" will not pass through Port Barton.)