That night was especially cold in Osaka. It was my first Christmas Eve away from home; I had always celebrated the occasion with family. That night, however, there won't be any noche buena or wine or reunions for me.
I picked up my luggage at the hotel and made my way to Umeda Sky Building where I would catch the overnight Willer bus to Tokyo. I would be welcoming Christmas on the road. Merry Christmas to me indeed.
I enjoy planning trips, but I refuse to be overly meticulous about it. What greeted me at the Umeda Sky Building is one of the reasons why. I didn't know that it hosts one of the city's biggest winter events — the German Christmas Market. I was pleasantly surprised that I felt my insides turn liquid. In my stomach were not butterflies but fairies, determined to shoo away the holiday blues that had overtaken me. For a split second, I believed in magic and all the crazy, juvenile delusions that the season brings.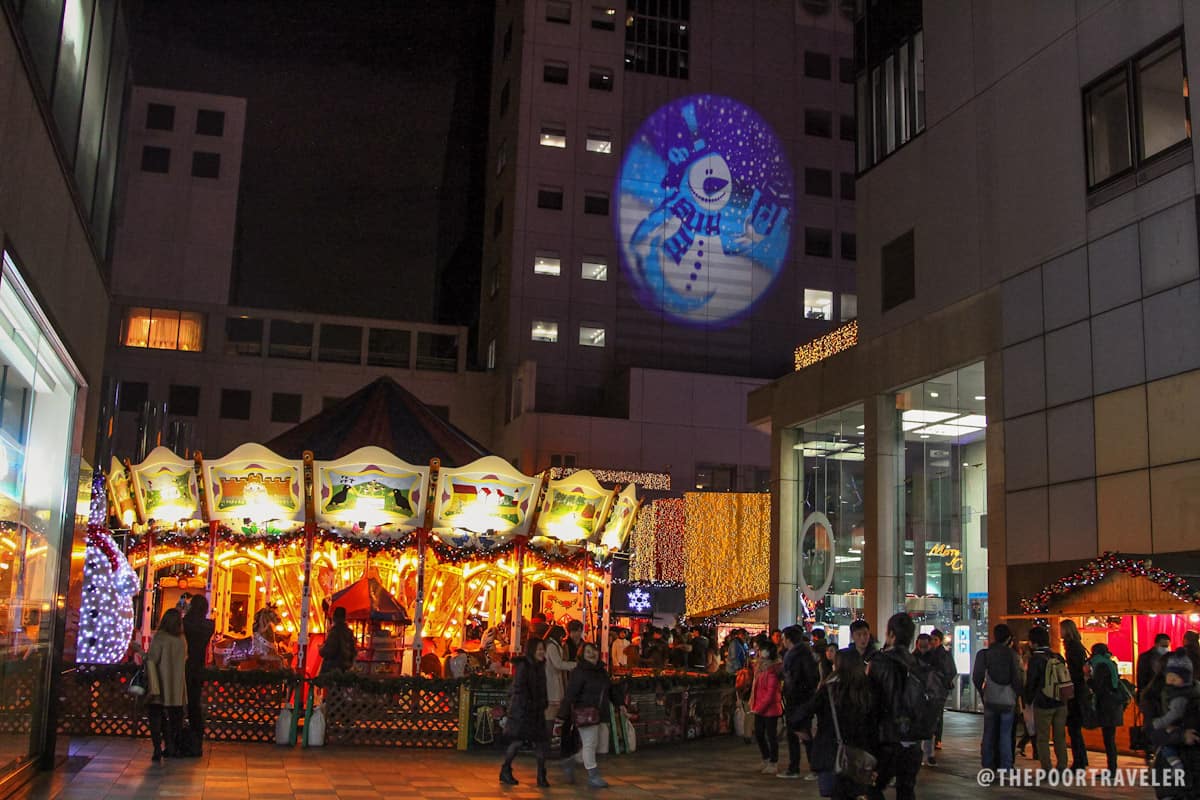 The German Christmas Market is set up beneath the skywalk that connects the two pillars of Umeda Sky Building. It was something I did not expect, given that Japan isn't a Christian nation and Christmas is not that big here. At the center of it all is a giant, brightly-lit Christmas tree, said to be one of the tallest in the world, which has become tourists' favorite backdrop for selfies. Leading to it are two lanes of candy houses and hüttes (huts) offering a wide array of goodies, from pastries to sausages! A merry-go-round, tucked in one corner, is a kid-magnet, while beer stations attract droves of thirsty grownups.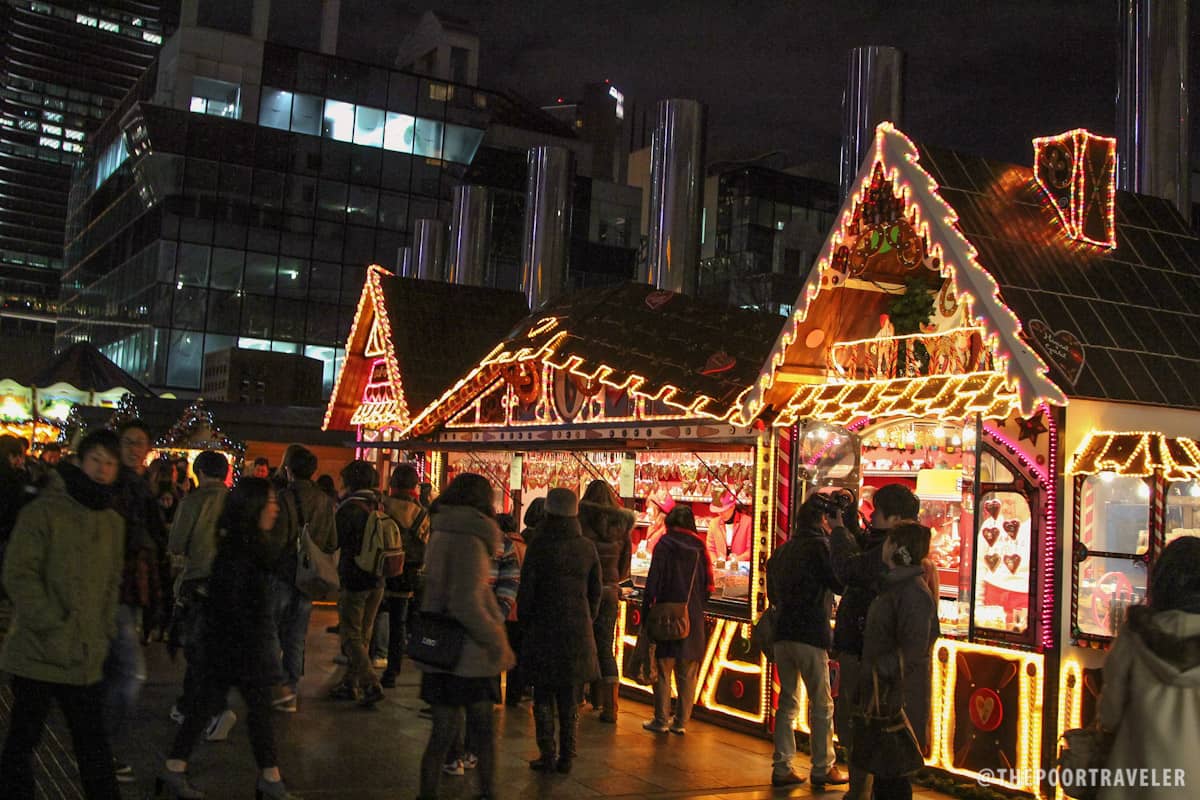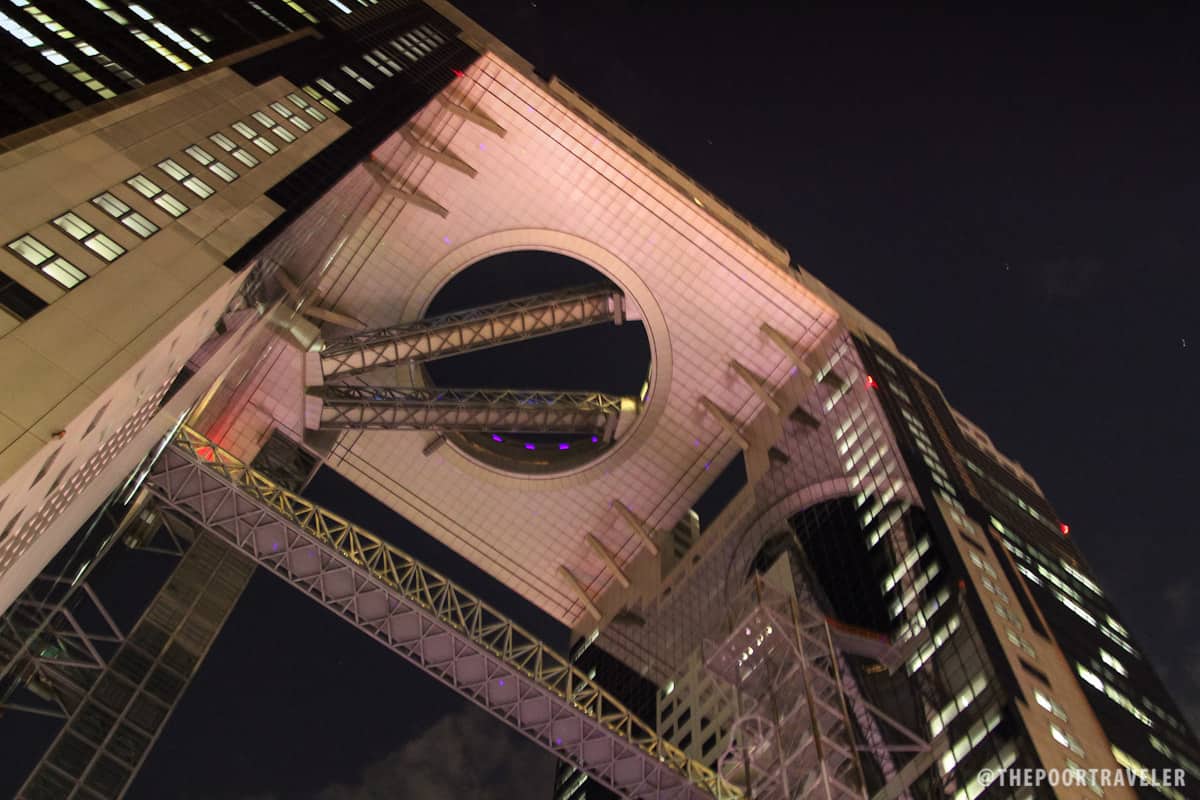 Even without the market, the place has always been an important landmark and a tourist destination in its own right. The Umeda Sky Building, also known as the New Umeda City, is composed of two 173-m skyscrapers that are connected by a Floating Garden Observatory, enabling an unmatched view of Osaka (JPY 700 entrance fee).
The German market was small and, to be honest, nothing grand or spectacular, but it was enough to brighten up a rather bleak Christmas Eve. On a cold night like this, any warmth, even when they're coming from a sea of Christmas lights, was good enough for me.
---
---
How to get to Umeda Sky Building: Make your way to Osaka or Umeda Station. From here, the building can be reached after a 10- to 15-minute walk.

Observatory Admission Fee: JPY 700.
German Market Admission Fee: FREE