Sampran Riverside is a 70-acre property located on the banks of Ta Chine River in Nakhon Pathom province. Formerly known as Rose Garden Riverside, the resort was famous for its, er, roses. They were a major supplier to flower businesses in Bangkok back in the 1960s.
Today, the family-run resort harbors a 4-star riverside hotel, a swimming pool, a lake, four restaurants, a 10-acre organic farm and a Thai Village cultural center. Its unique marketing approach positions the property more as a community promoting authentic Thai way of life. Guests get an opportunity to learn and experience the region's culture, instead of merely offering a place to stay. They encourage preserving their natural resources and cultural heritage by engaging their guests and connecting them to the local community. We find this very appealing because when we joined their eco-cultural tour, we appreciated how things were done in the old days.
"Thailand is not only Bangkok," commented Philippine Star columnist Ricky Lo, who was with us on the tour. "There's more in the countryside." I agreed. To each his own, I know, but I tend to enjoy the countryside a little bit more too.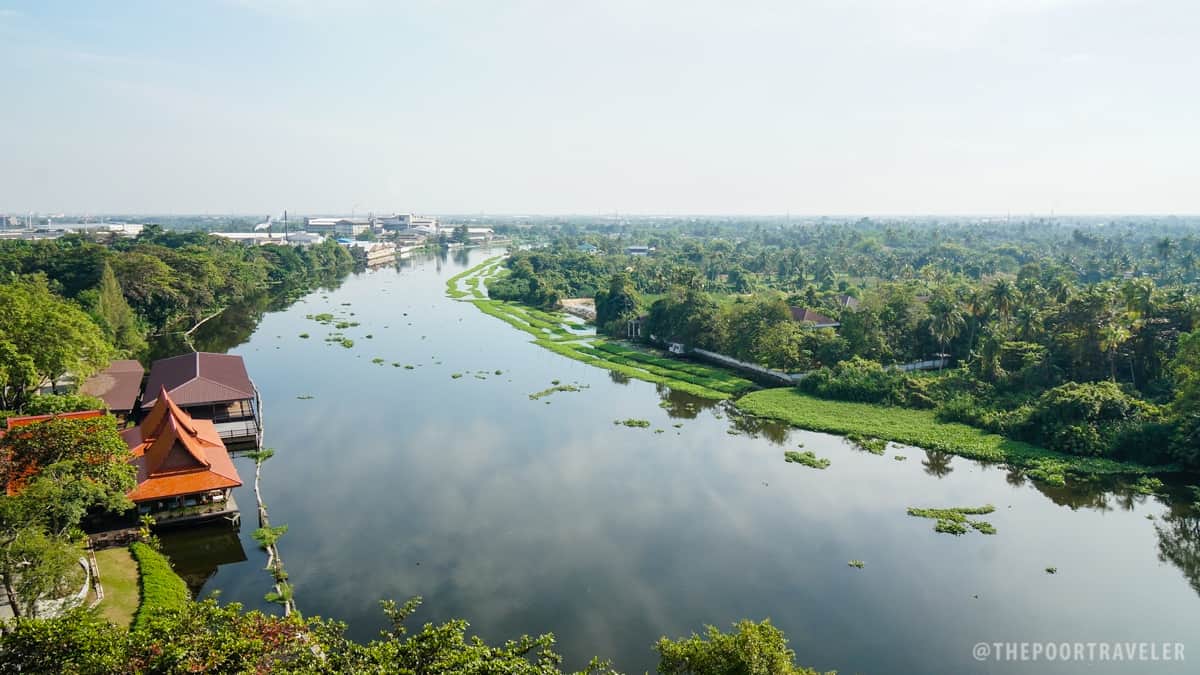 ---
Organic Farm
"Self-sufficiency in organic crops is one of our goals," Director of Sales Krisada Promsarin shared, adding, "Our target is five tons a month." This will be used for their restaurant. So far, they have been hitting a ton per month, already an impressive number if you ask me.
We took the traditional boat tour and visited the 10-acre organic farm on the other side of the Ta-Chine River. They grow vegetables, herbs and fruits. Upon arrival, we were greeted by the local farmers. They showed us how they create their fertilizers from dry plant remains, poultry manure and anything that could be used organically. According to management, "the organic farm is a collaborative project with Nakhom Pathom experienced local farmers who like to continue or return to Thai traditional agricultural practices." This project aims create and promote social awareness about organic farming methods and its impact on tourism.
We were lucky that they allowed us to taste some of the produce including guavas with sugar dip made with palm sugar and ground chilis, bananas, coconuts and their velvety aromatic herbal teas (lotus, butterfly pea and lemongrass).
Some of the vegetables and herbs from the farm are brought back to the resort to be used for their cooking classes. Others will be made for herbal products for spa treatments. With this 1.5-hour tour, we were able to experience the daily livelihood of the Thai farmers and made us realize that organic farming is the best way to gain a healthy life.
Here's the schedule of the Organic Farm Tour
Saturdays: 1st Tour at 10:00AM / 2nd Tour at 04:00PM
Sundays: 1 Tour only 10:00AM
The tour's duration is about an hour and a half with Thai-speaking assistance (English-speaking assistance is available on request basis only). The tour also includes refreshments. Please note the Organic Farm tour is subject to weather conditions and in the case of low tide or heavy rainfall, the property has the right to cancel the tour without prior notice.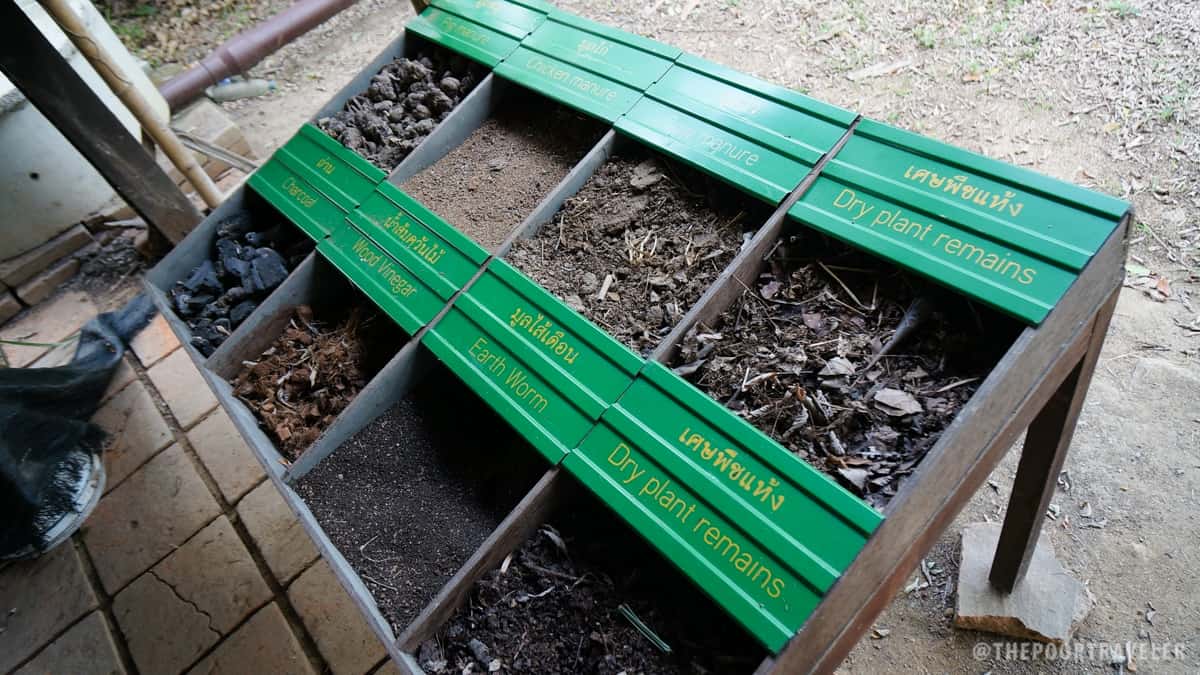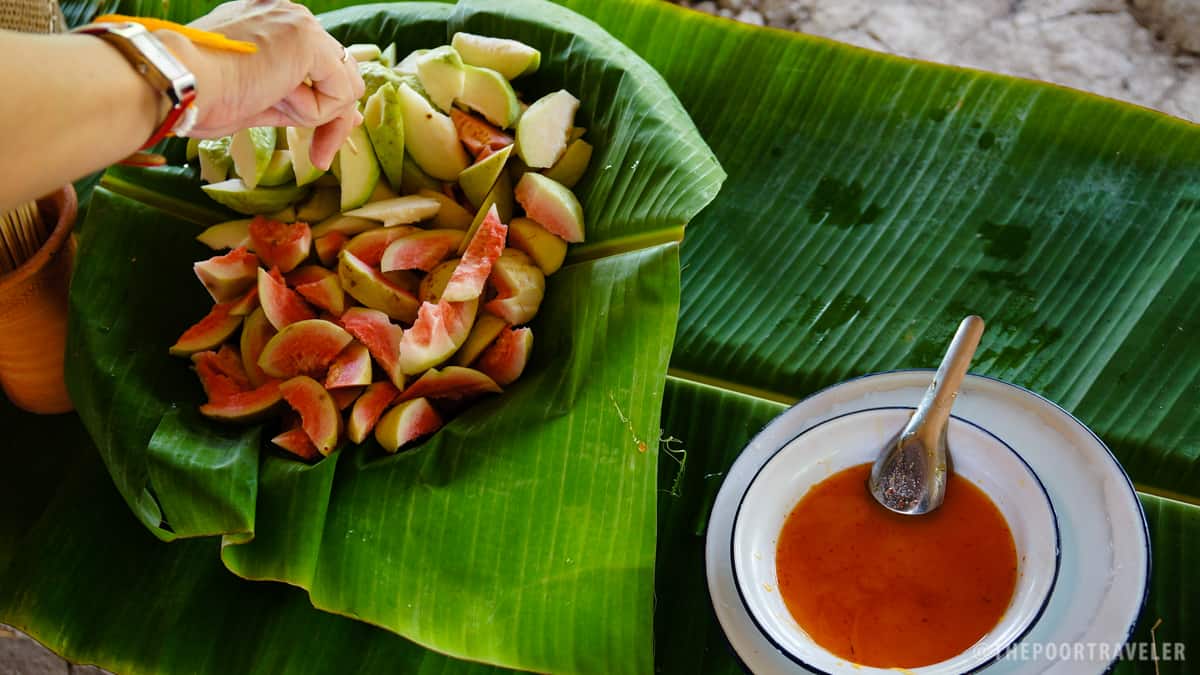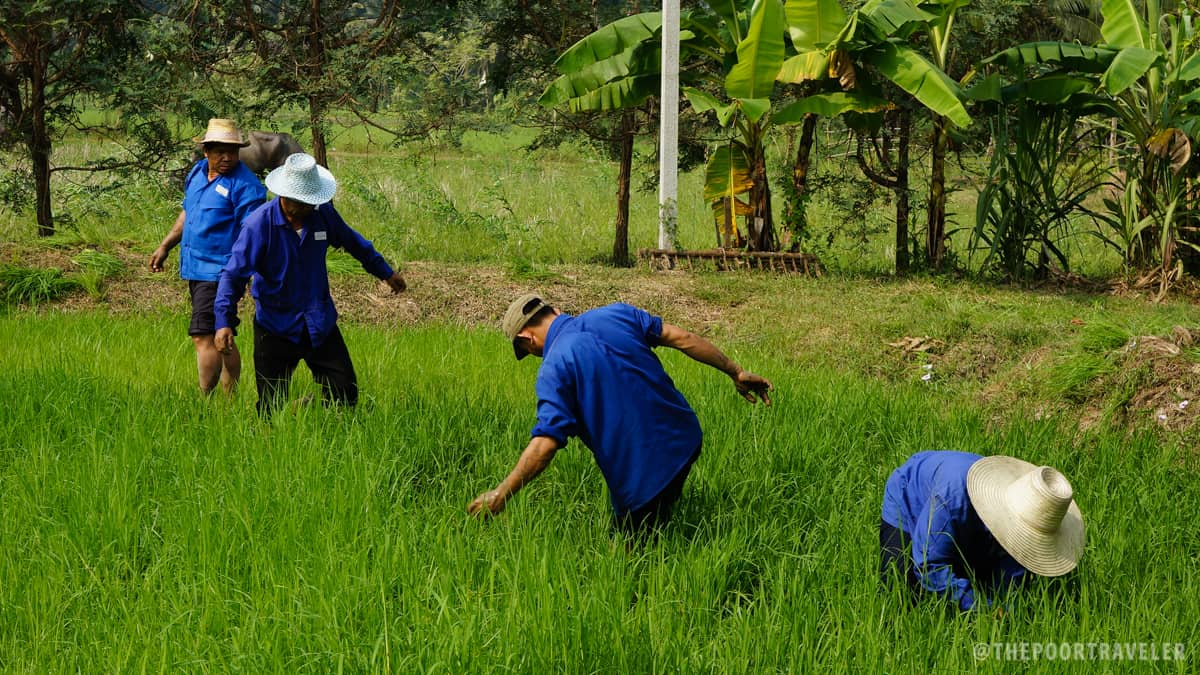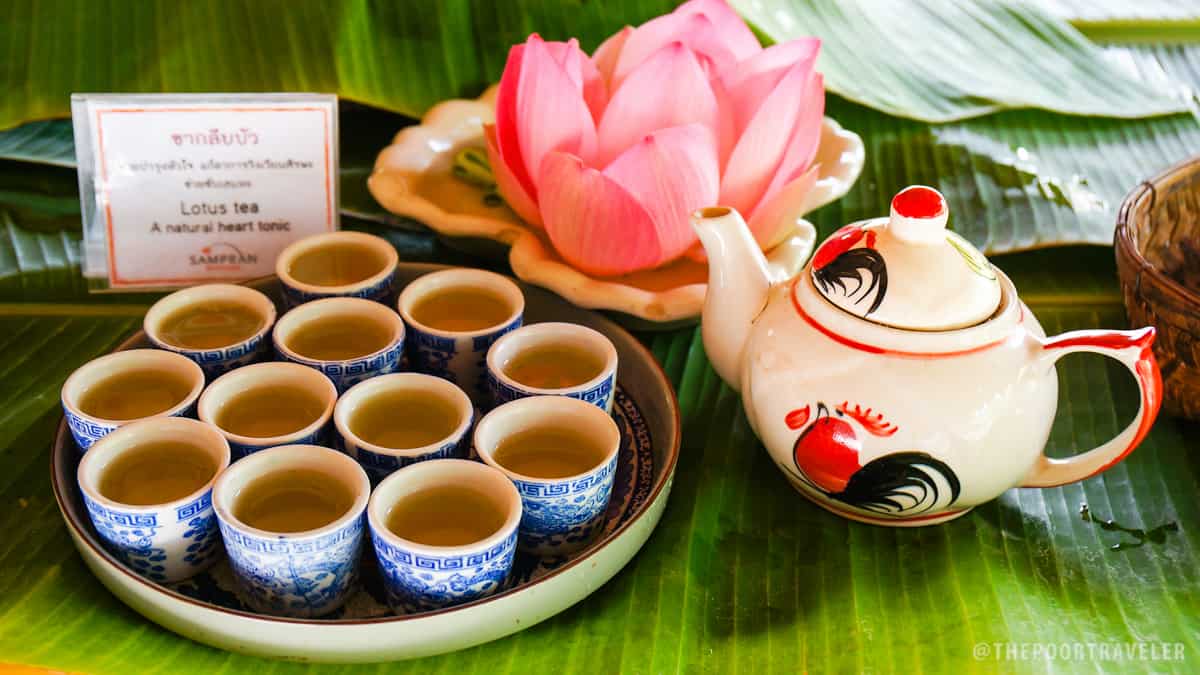 ---
Thai Village
Sampran Riverside Deputy Managing Director (and grandchild of the original owner of the resort) Art Yuvaboon welcomed us and gladly toured us around the Thai Village. We made an umbrella, an elephant clay piece, a flower art using the orchids from the resort. We witnessed traditional cloth weaving from the extraction of moth threads to the creation of colorful textiles. They also demonstrated the making of herbal compress. And we saw some live action Muay Thai, traditional bamboo dance (similar to the Philippines' tinikling) and rice farming. You could try the said activities every morning from 10:00am to 12:00pm.
You can also enjoy the Thai Village Cultural show in the afternoon. It is Thailand's longest daily running show. The show's performance is accompanied by live traditional Thai music. The show runs daily at 2:45PM.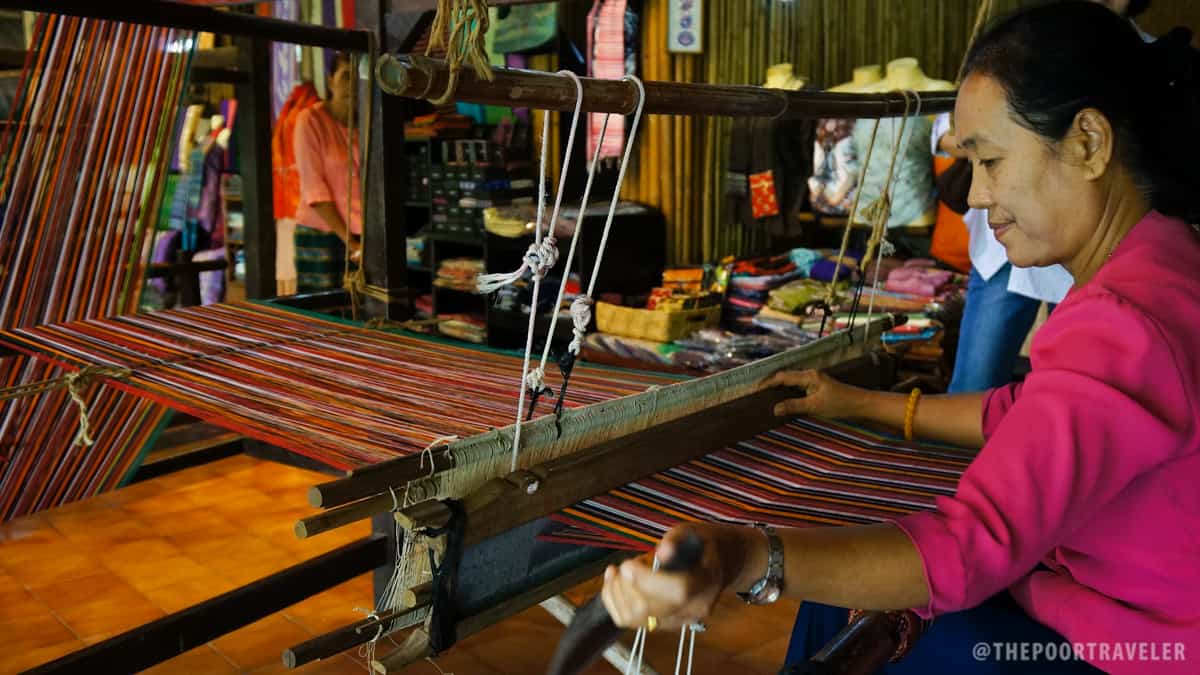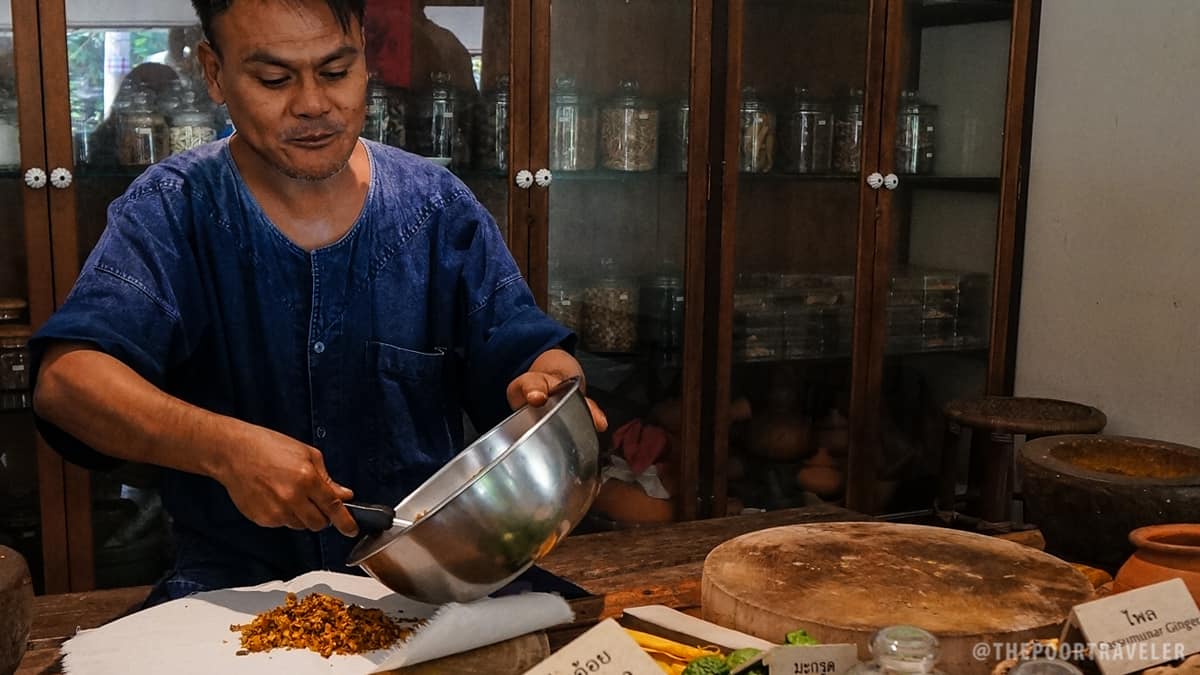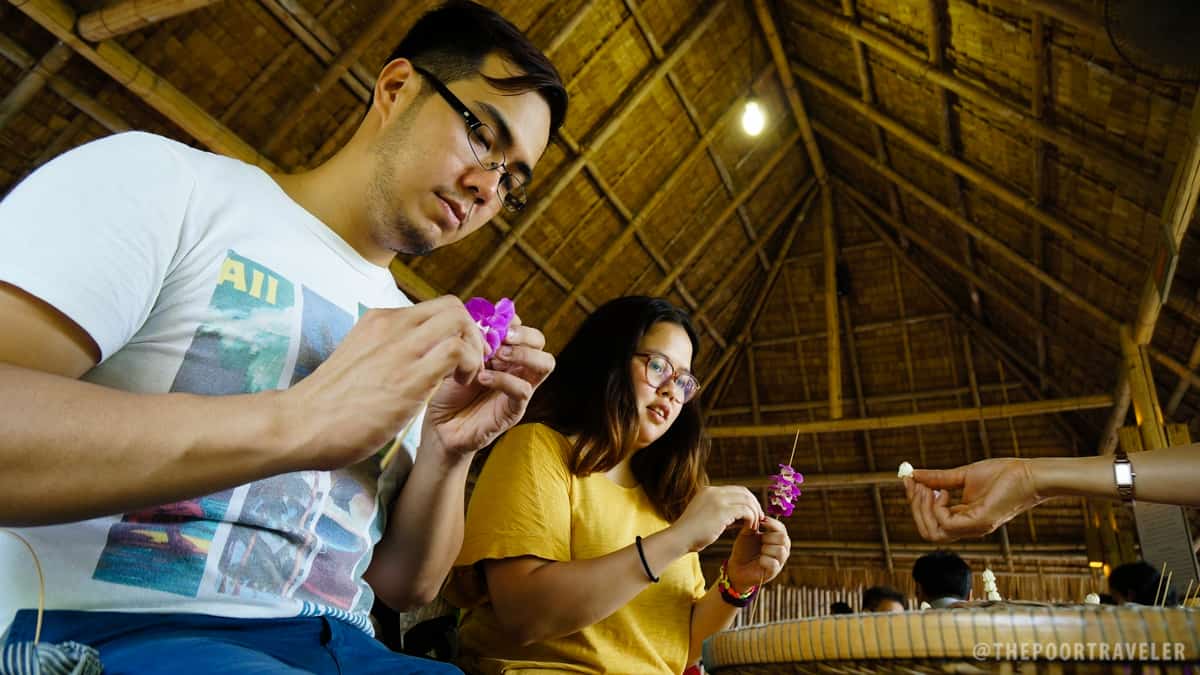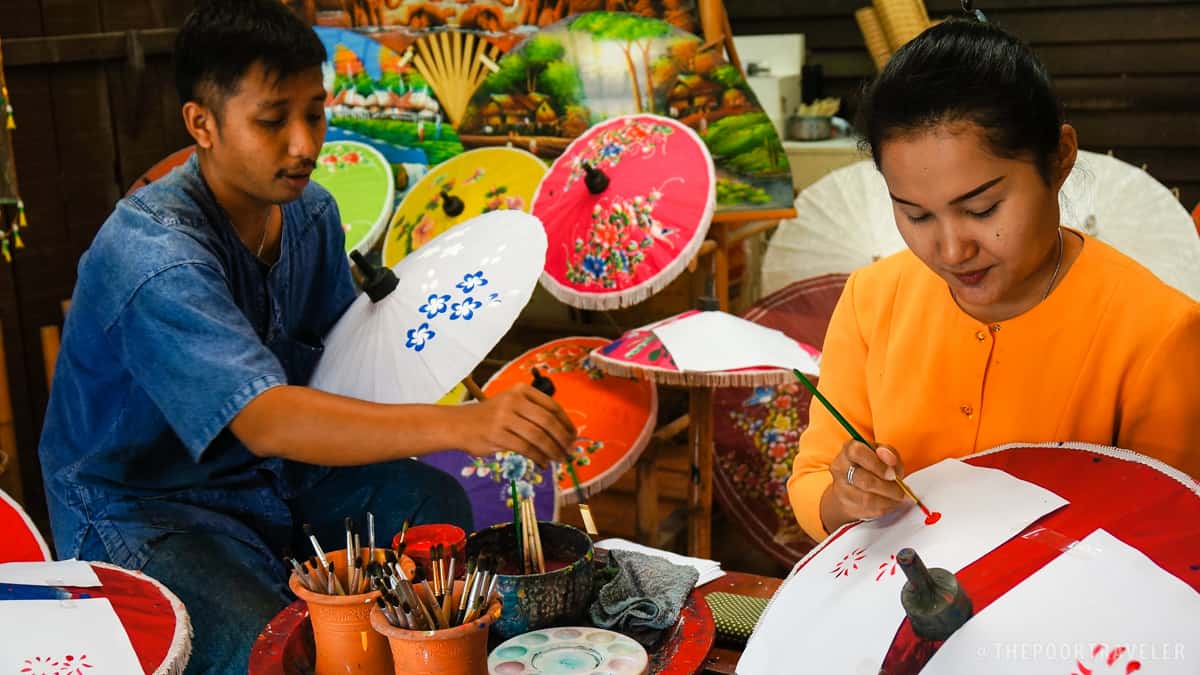 Where to stay: Sampran Riverside 4-star Hotel is located at Sam Phran District, Nakhon Pathom, Thailand. Each booking comes with free buffet breakfast. You might also want to try their spa services, especially Thai massage.
---
---
2️⃣0️⃣1️⃣6️⃣•1️⃣•2️⃣4️⃣