The most wonderful thing about Bangkok is that it has almost everything for everyone. It is a city that embraces its past and treasures its heritage. You can see it in their magnificent temples. You can taste it in their delicious and rich cuisine. You can feel it in the warmth of its people.
Yet, Bangkok is a modern city. Malls are on the rise, and shopping districts attract more and more locals and tourists alike. And what's a visit to Bangkok without a taste of its nightlife?
The best part, many of these attractions can be enjoyed at very little cost! Here are ten cheap things to do in Bangkok that you may consider in your next visit.
WHAT'S COVERED IN THIS GUIDE?
Do the Temple Run.
Bangkok's most popular tourist spots are its intricately designed and culturally significant Buddhist temples: Wat Arun, Wat Pho and the Temple of the Emerald Buddha (in the Grand Palace complex). Also called the Temple of Dawn, Wat Arun probably the most recognizable landmark in Bangkok. Wat Pho is home to the reclining Buddha. And the Grand Palace amazes with its ornate architecture.
More about it here: Bangkok DIY Boat + Walking Tour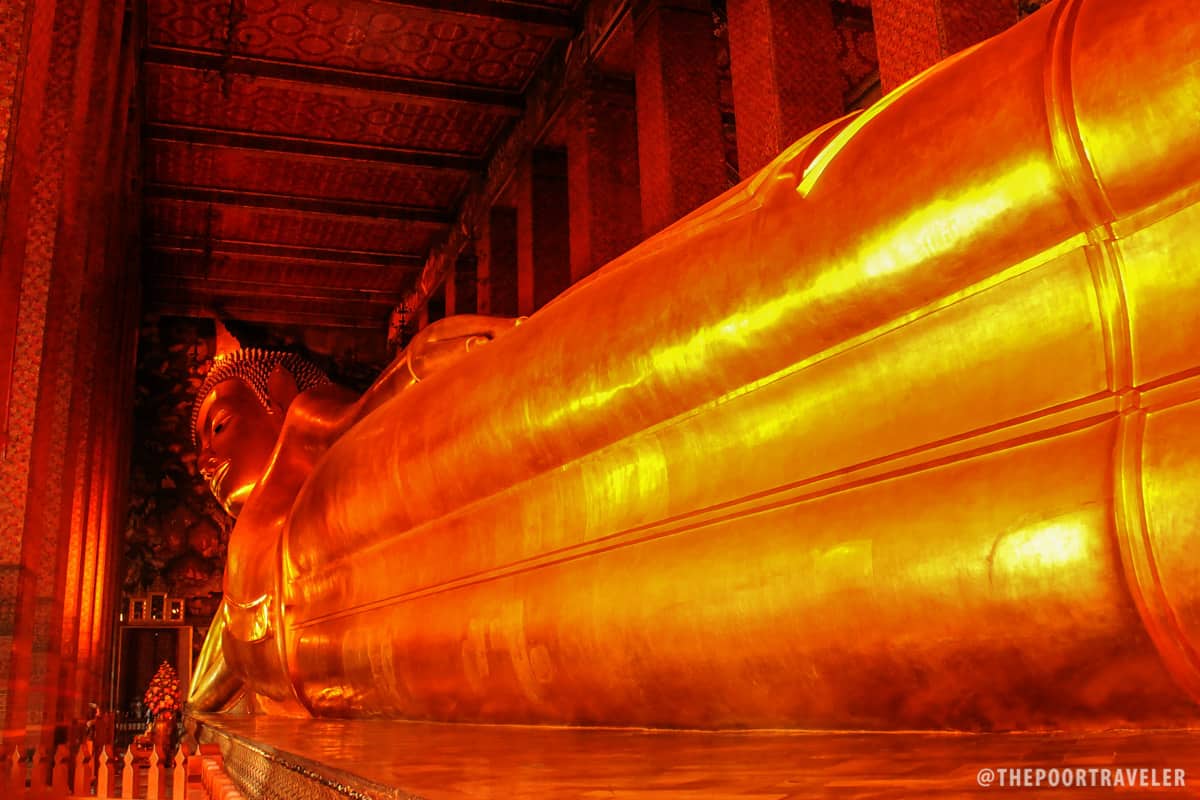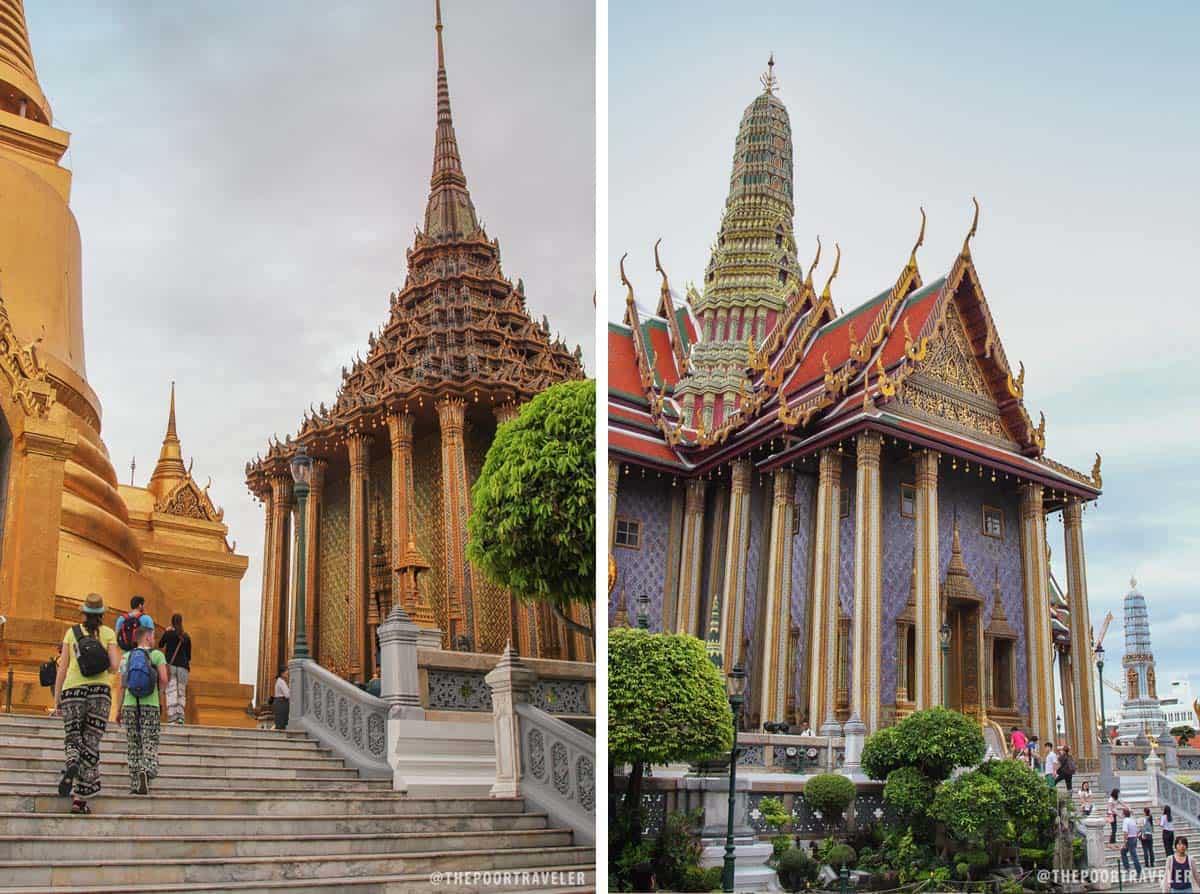 ---
Cruise down the Chao Phraya River.
The best way to explore Bangkok? Via a boat ride down the Chao Phraya, often called "The River of Kings." It gives access not just to the temples, but also some lesser-known sites including the Royal Barges Museum, which shelters eight of Thailand's most amazing barges. These barges can only be seen in action on very special occasions like the Royal Barges Procession. These teak wood barges are engraved with Thailand's mythical creatures and are lined with gold strips.
Inside the museum you'll see a brief history of the procession, the royal uniforms of the officers and the old barges used back in the day. Royal Barges Museum is open daily from 9:00AM to 5:00PM.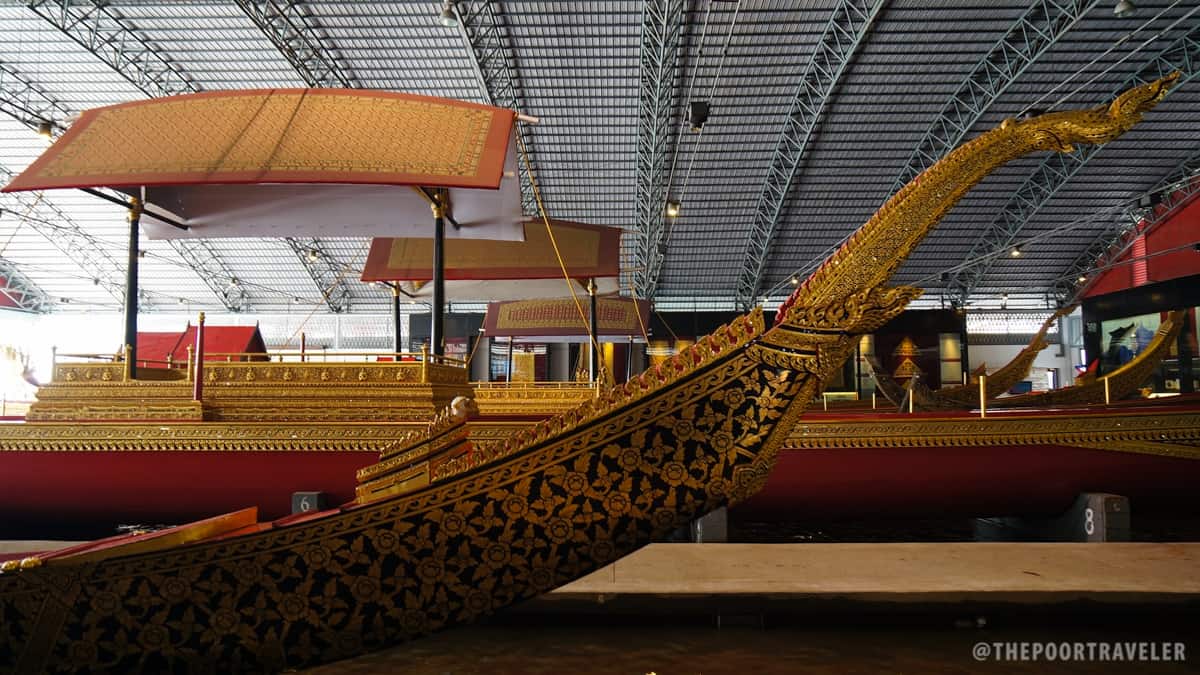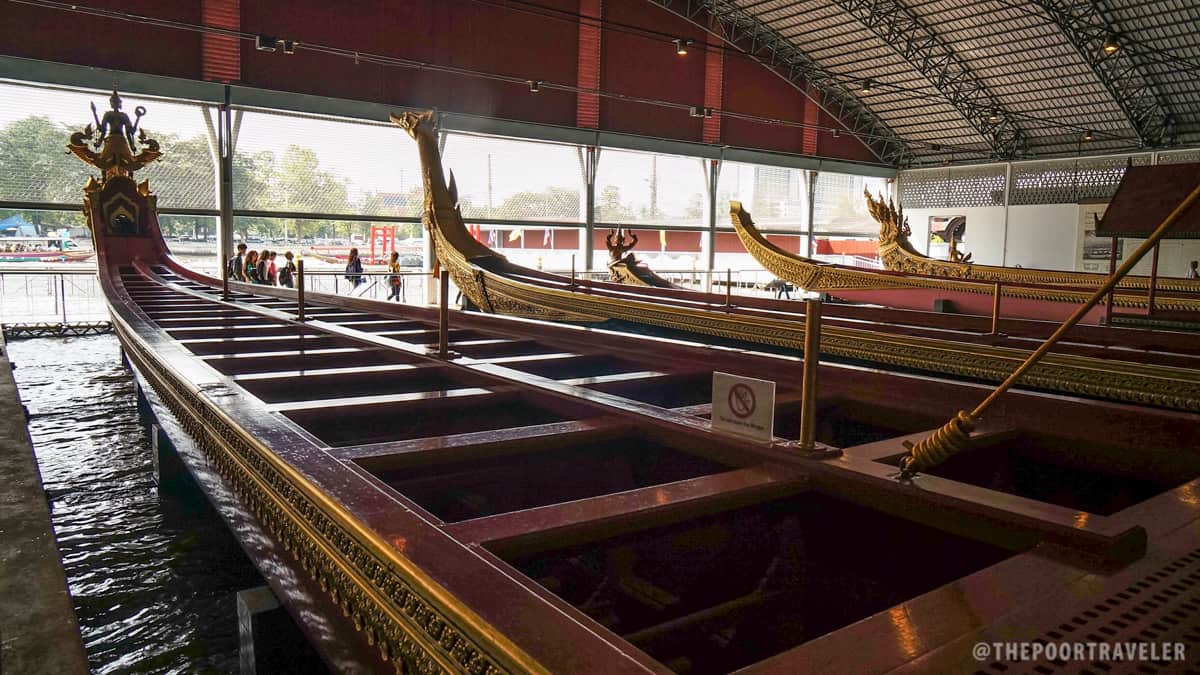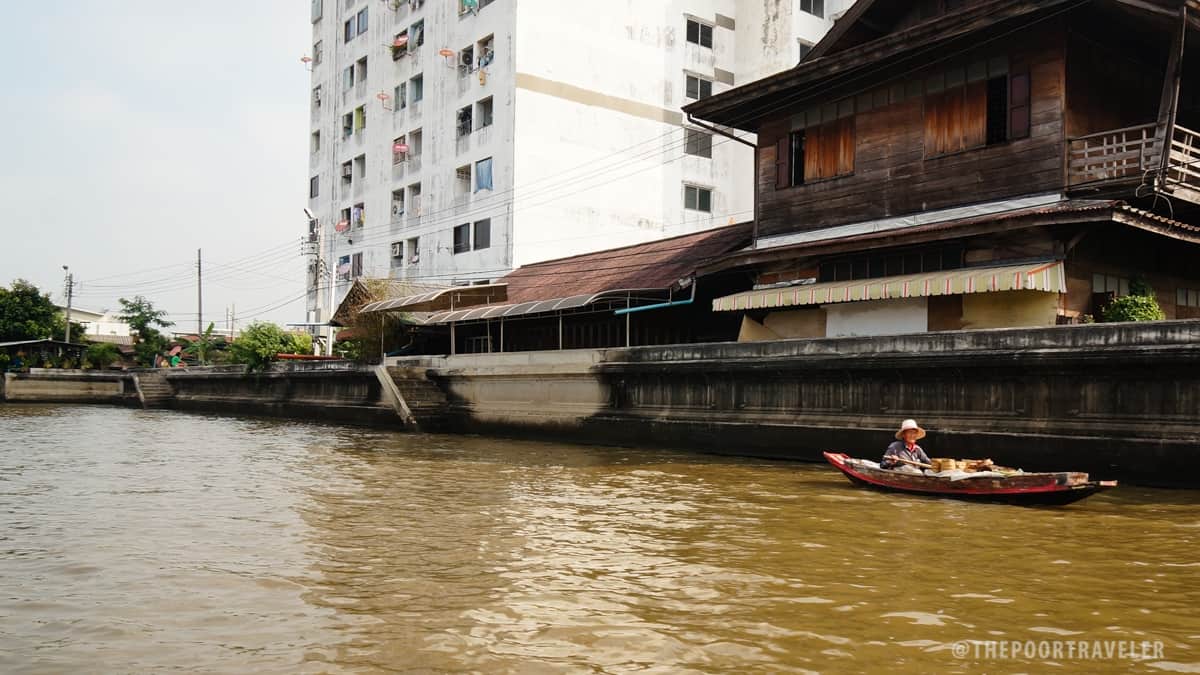 ---
Sample Bangkok's Kerbside Cuisine.
Thailand has arguably the most famous cuisine in Southeast Asia. From spicy soups like Tom Yum to sweet desserts like Mango Sticky Rice, Thailand's popular dishes have made their way to dining tables across the globe. But in Bangkok, you can get great-tasting local food in the streets!
More info: Bangkok's Kerbside Cuisine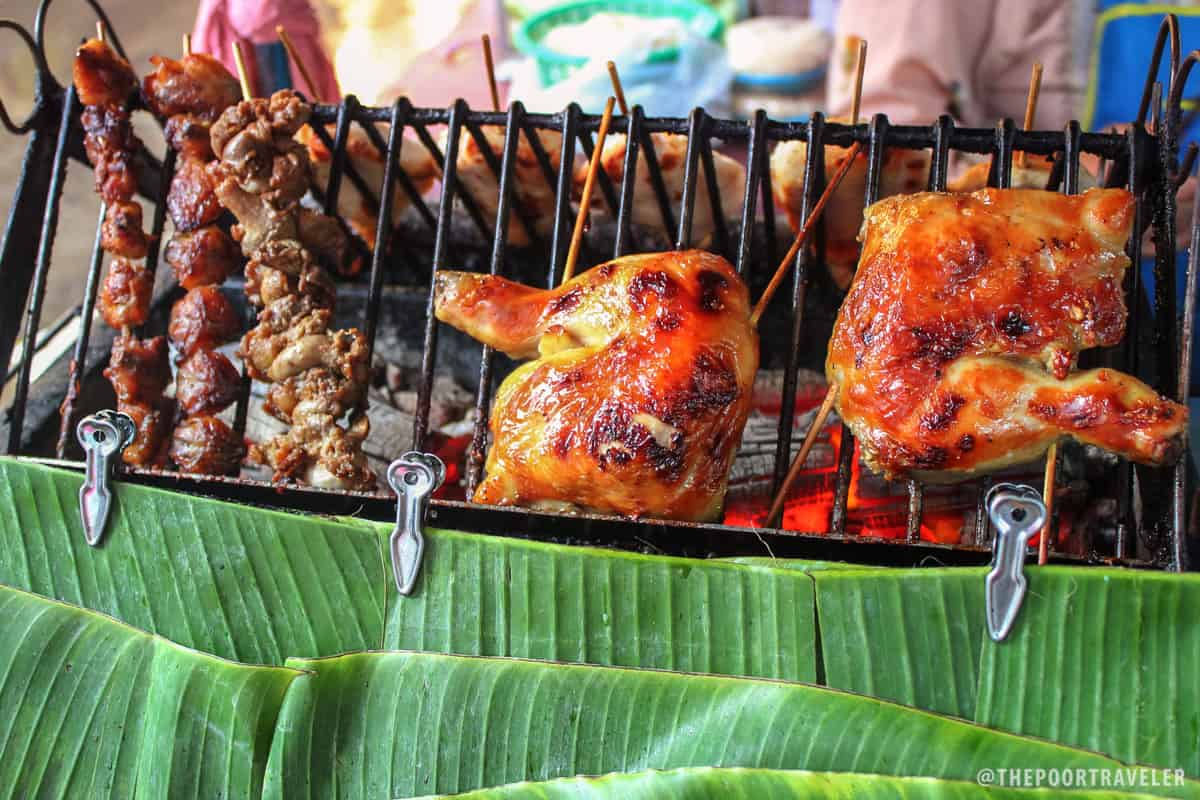 ---
Have a great meal at Krua Apsorn
Located in Samsen Road, Krua Apsorn Restaurant is one of the most famous restaurants in Bangkok, serving delicious central and southern Thai dishes. Their best-sellers are their famous crab omelet, stir-fried crab with yellow chili, and water lily stems with shrimps. Finish your meal with a glass of Chānm yĕn or Thai iced milk tea.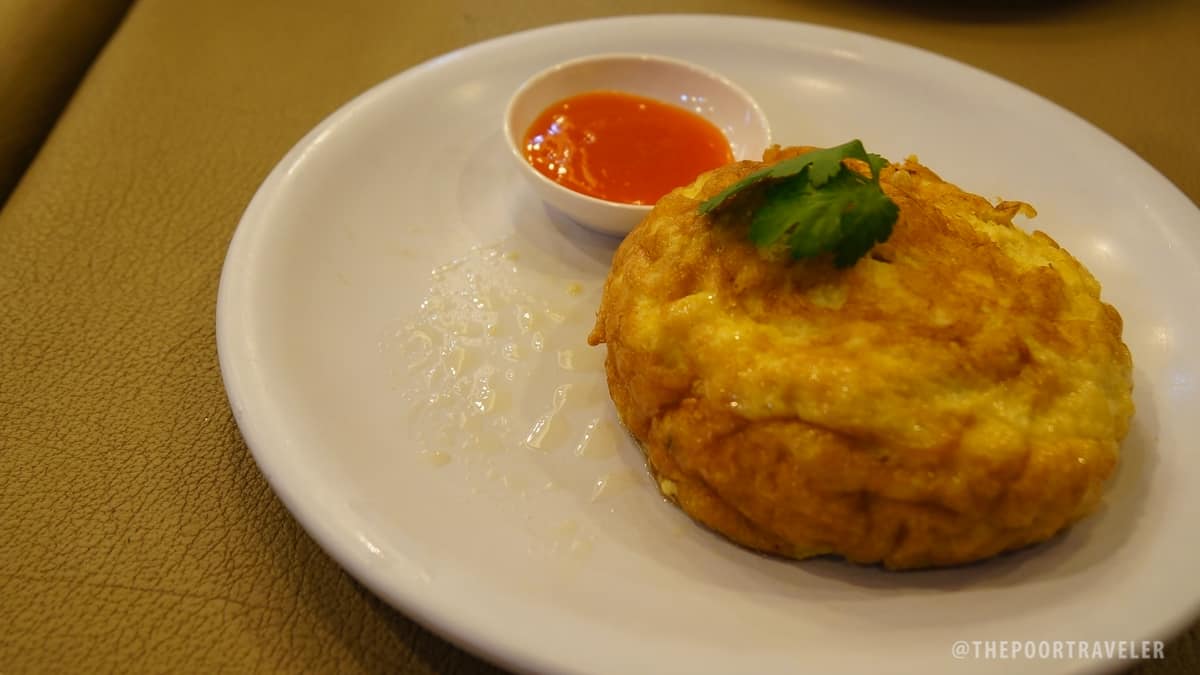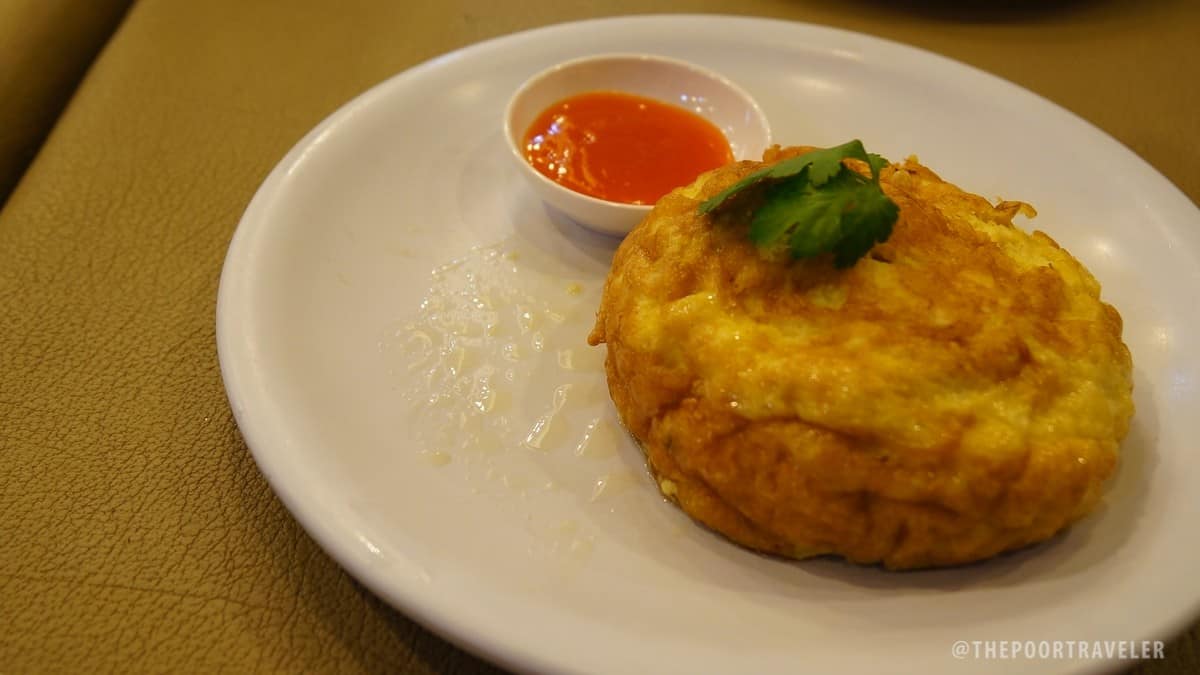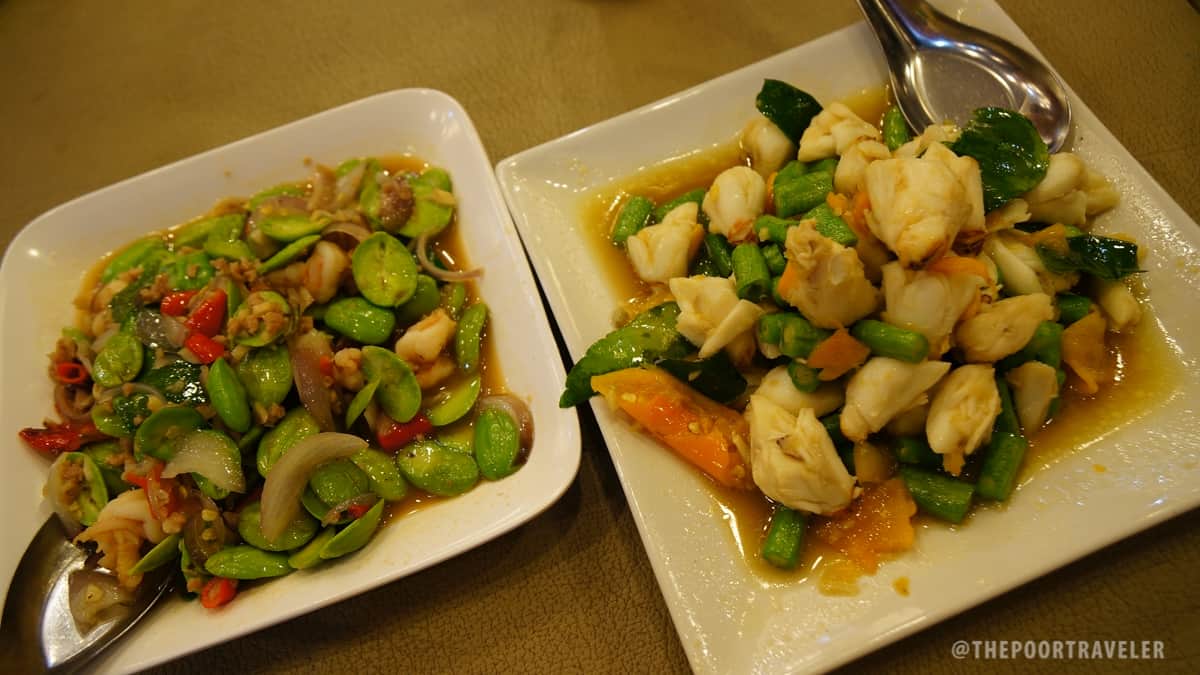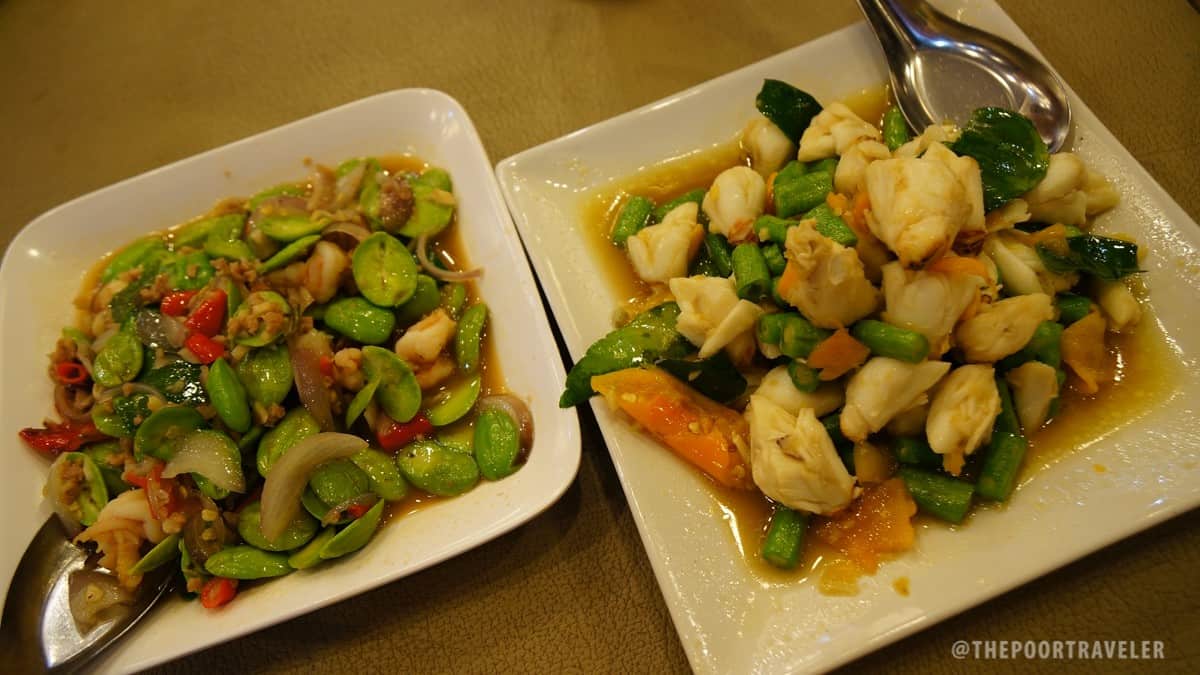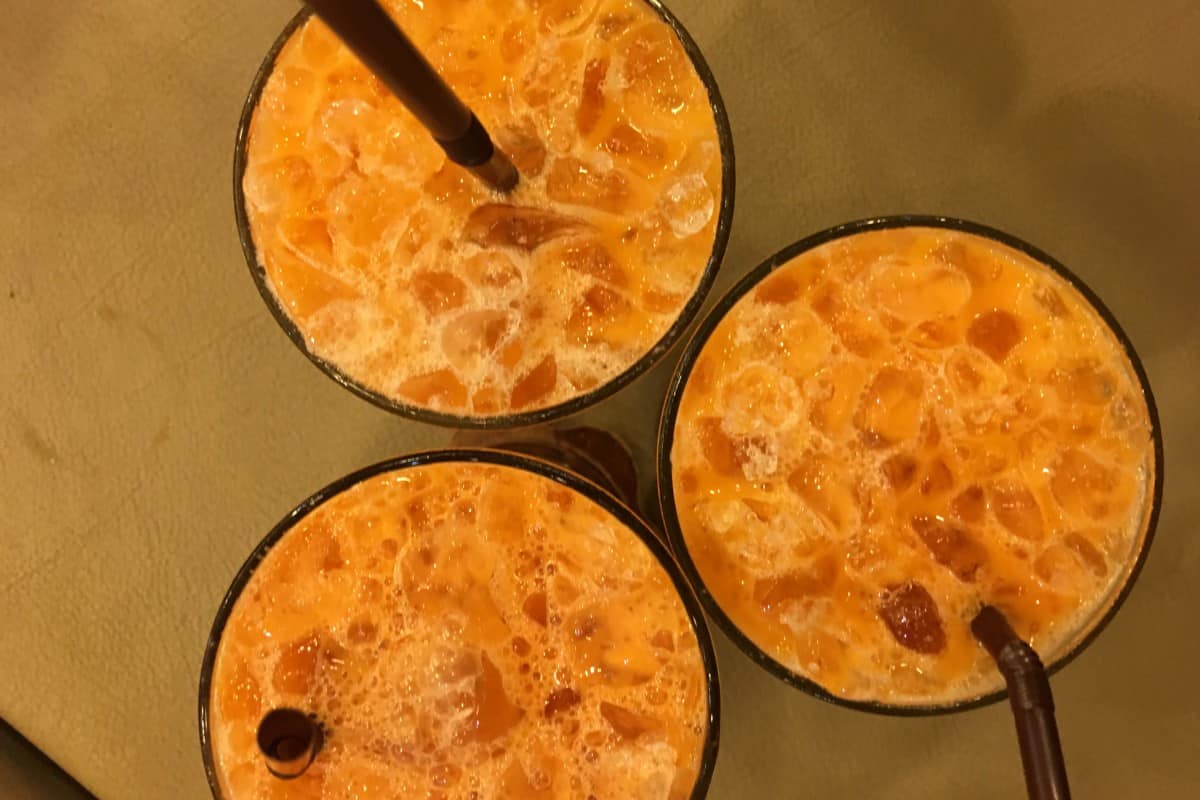 ---
Satisfy your curiosity at Siriraj Medical Museum.
Also known as the Museum of Death, the Siriraj Medical Museum is a paradise for those into dark tourism. Operated by Siriraj Hospital, the first Western medical center in Thailand, it keeps a huge collection of artifacts gathered in the 120 years of the hospital's existence and service as a pioneer in the medical field in the country. These artifacts are showcased in six separate permanent exhibits inside the museum.
One of the most notable "items" on display in the Forensic Pathology section is the mummified body of Si Ouey Sae Urng (Si Quey). Regarded by many as modern Thailand's first serial killer, Si Quey was a cannibal who victimized children in the 1950s. He was executed and his remains have since been kept at the hospital.
---
Explore Asiatique Riverfront.
The Asiatique Riverfront is a night bazaar and a mall. It used to be old port warehouses that were converted to 1500 boutiques and 40 restaurants. You can find everything you need here. Whether you're into muay thai or ladyboy cabaret shows, you'll find something to enjoy here. The place has 4 categorized warehouses:
The Chareonkrung District, where you can find the small boutiques and souvenir shops.
Waterfront District, where high-end restaurants are located.
Factory District, which harbors designer fashion brands and gadget stores (iStudio apple product re-seller).
Town Square District, which is made up of bars and event venues.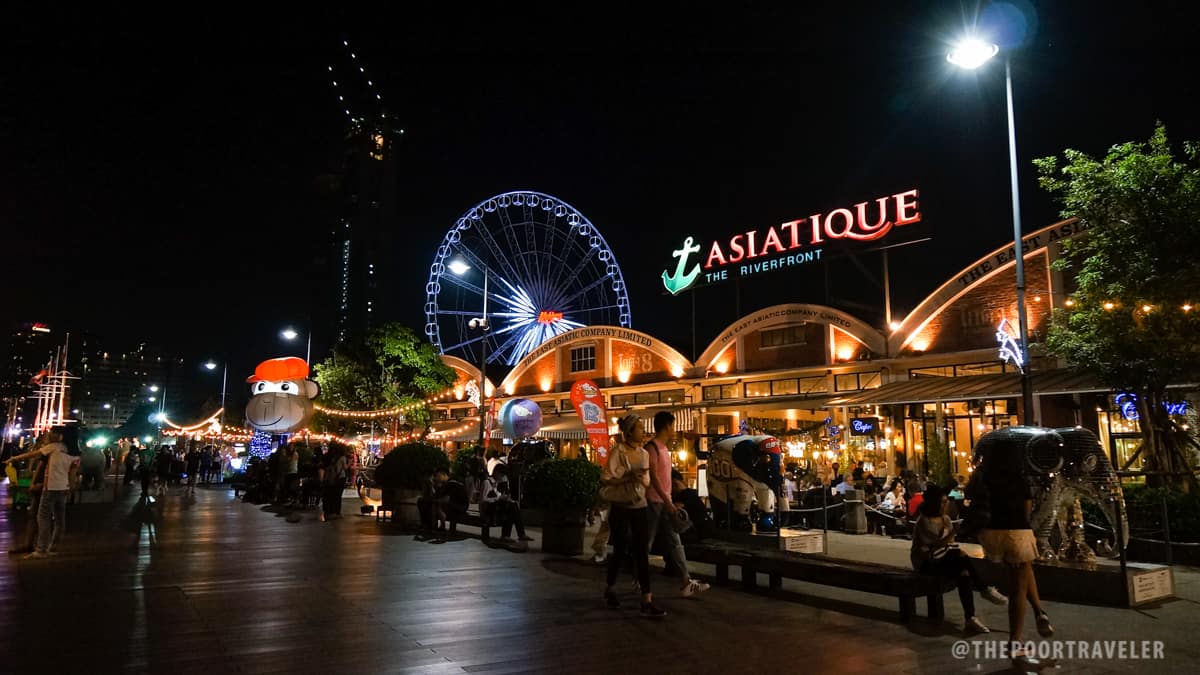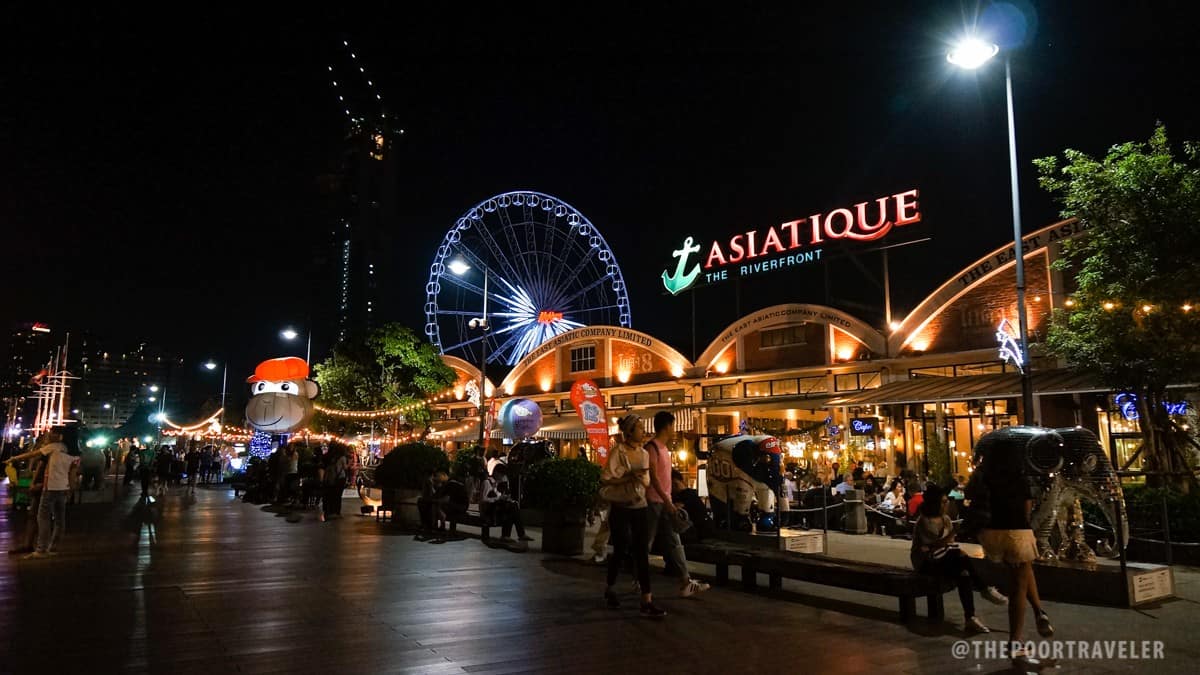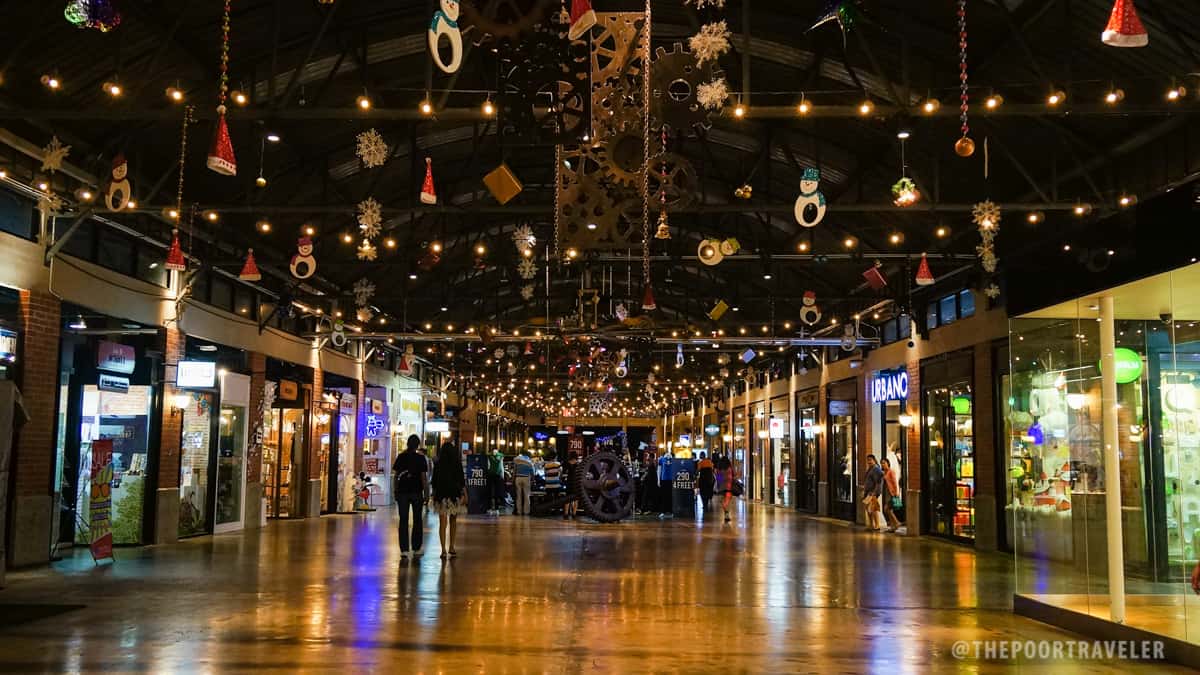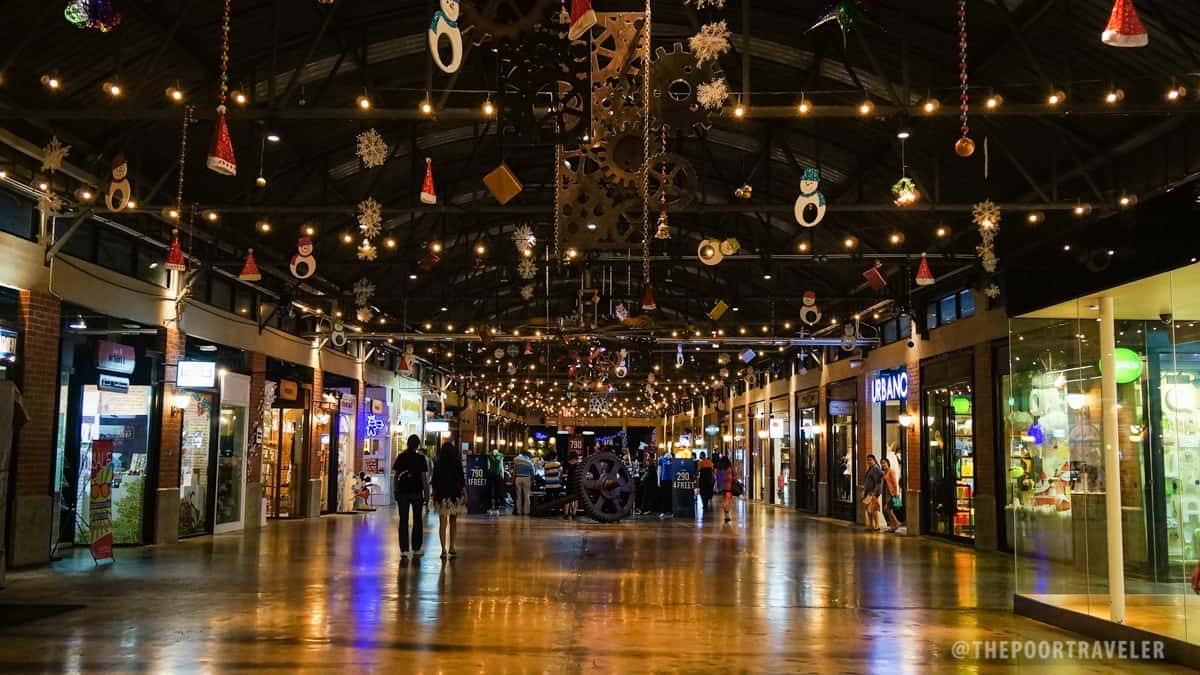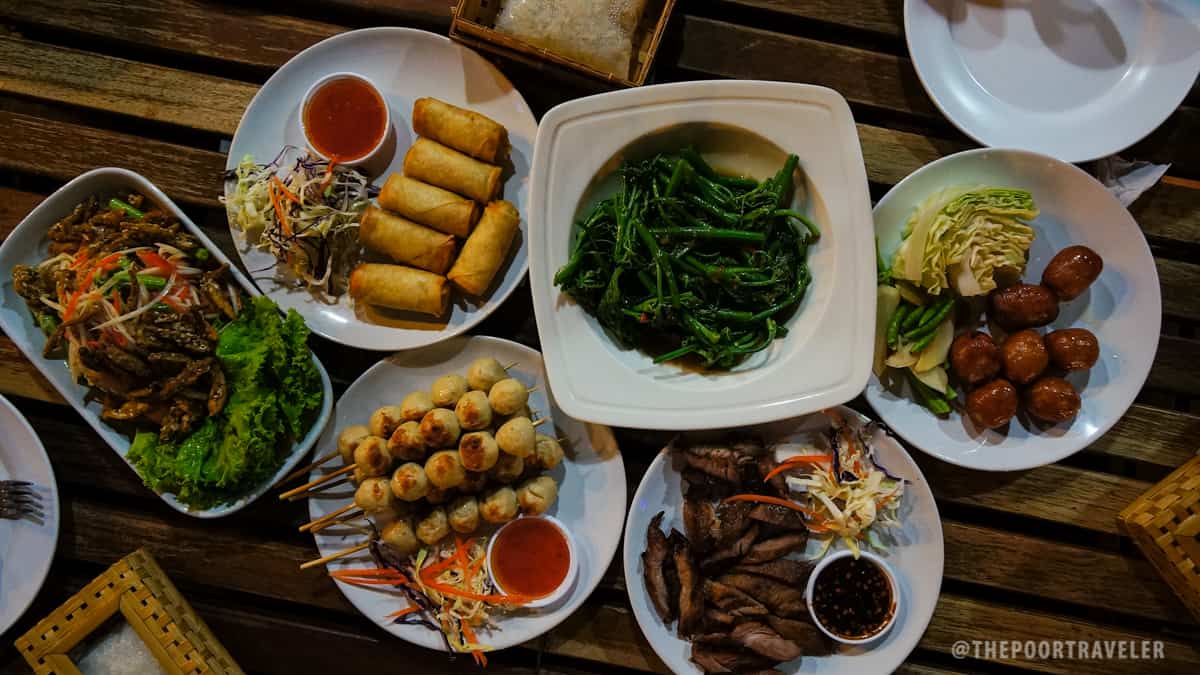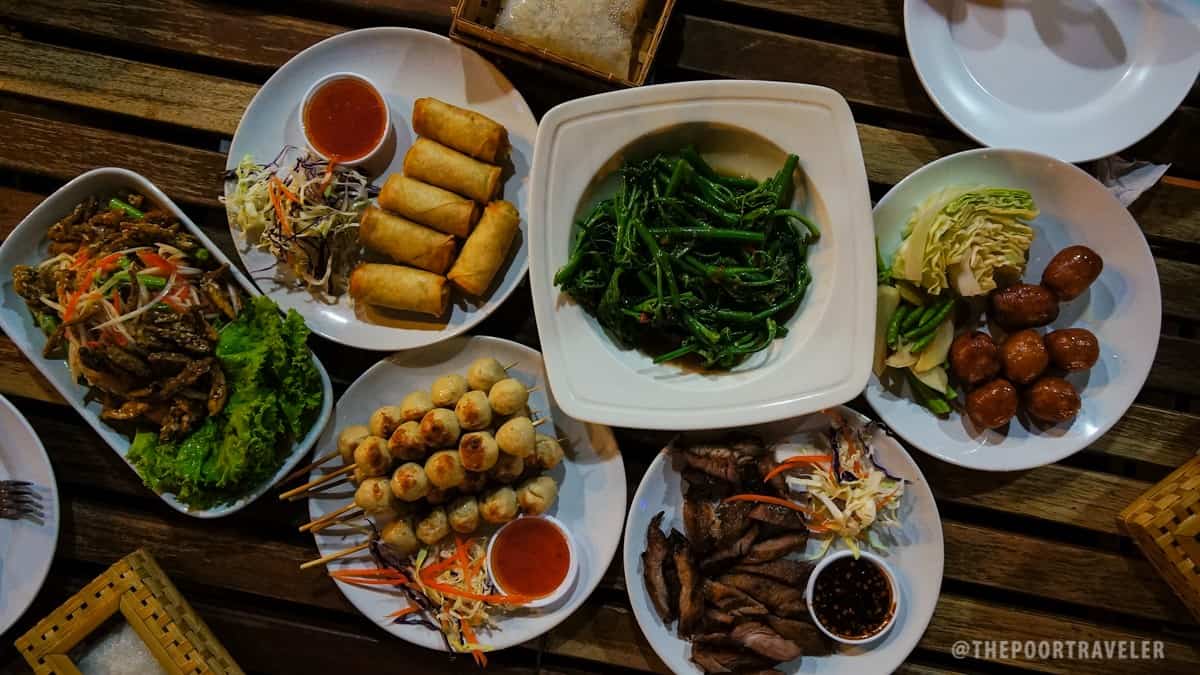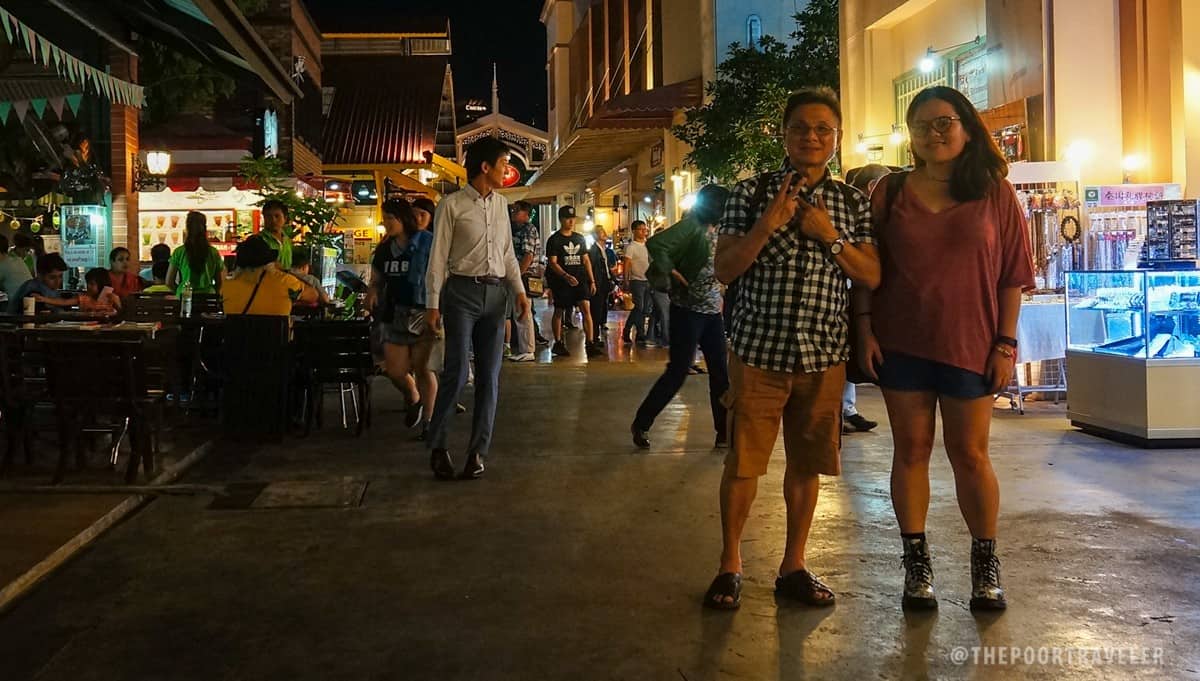 ---
Indulge in the Backpacking Culture in Khao San Road.
Backpacking central is what Khao San Road is most known for. At night, the backpackers keep the street alive as they flood into the bars and restaurants that edge the road. It's like a bigger and wilder night market. If you're ready for dinner at this point, you'll have a gazillion options here. Restaurants boast western and local cuisines while outside, crowds gather around stalls that offer the usual (barbeque) and the exotic (crickets).
---
Visit the Phallus Shrine.
Chao Mae Tuptim Shrine, simply Tuptim Shrine or more colloquially P*n*s Shrine, is situated at the Swissotel Nai Lert Park. People have left thousands of wooden phalluses as offerings to Goddess Tuptim. "Confronted by the extraordinary display the shrine has automatically been concluded to be dedicated to fertility," reads the sign by the entrance to the site.
Read more: Goddess Tuptim Shrine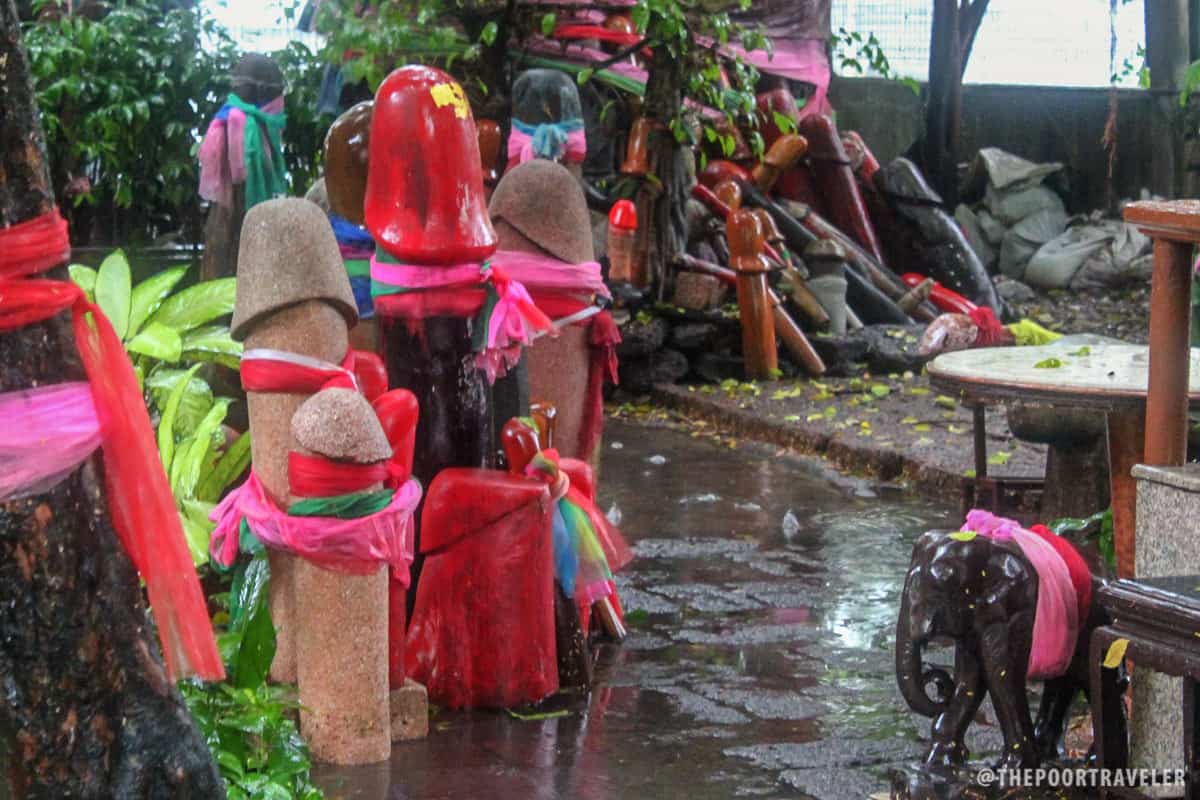 ---
See Bangkok Chinatown.
Chinatown is popular for its shops, especially near Charoenkrung Road. But there are also temples around the district. To be honest, if you've been to other Chinatowns in other parts of Southeast Asia, this one might disappoint you, unless you visit during the Chinese New Year, when the district really comes to life.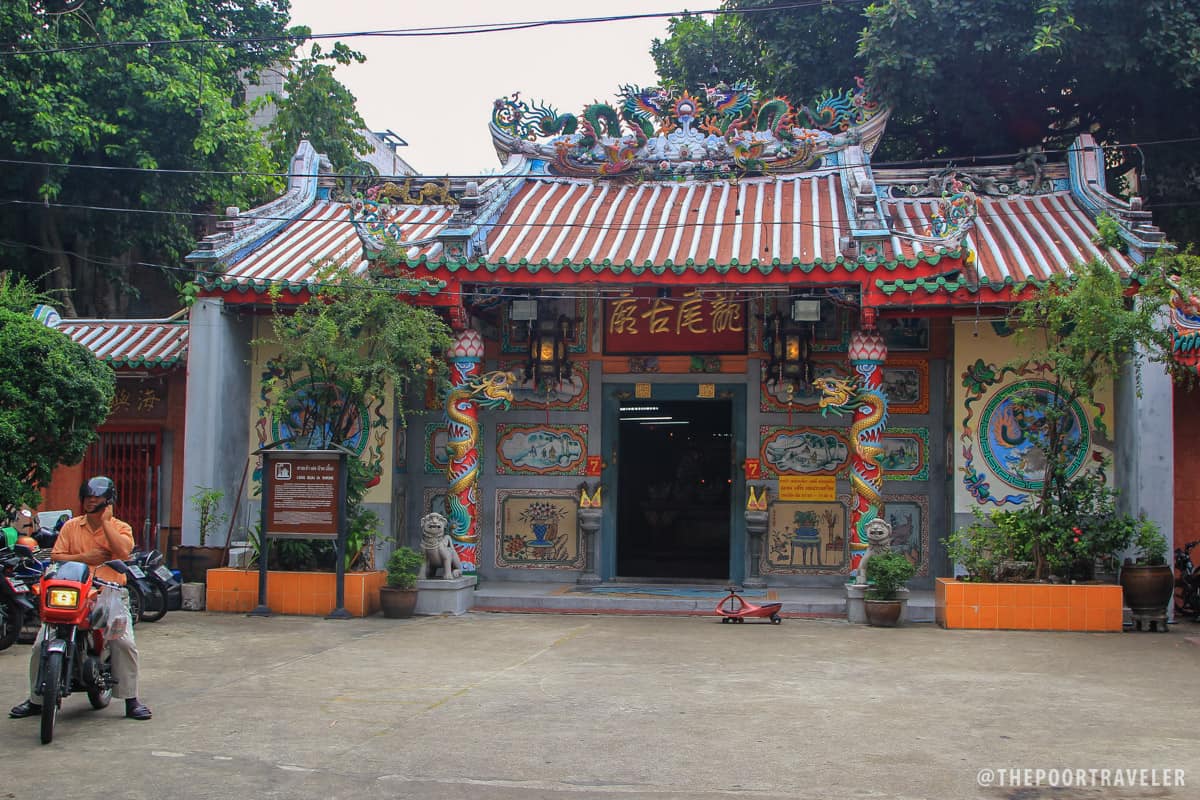 ---
Shop at Chatuchak Market.
Any visit to Thailand is incomplete without a little bit (or a lot) of shopping. Malls like MBK, Siam Paragon and Platinum are the usual favorites. But Chatuchak Weekend Market has its own charm. Its sheer size alone is noteworthy, spanning 35 acres and housing over 8000 stalls. Even the crowd can be overwhelming as it welcomes around 200,000 visitors per weekend.
---
2️⃣0️⃣1️⃣6️⃣•2️⃣•1️⃣8️⃣
More Tips on YouTube ⬇️⬇️⬇️