I could still taste the Turkish tea from our pre-flight buffet breakfast when we reached the site. Unfolding the envelopes, each balloon operator had their own spot. The early ones were all set, their giant bubbles already in full form. As the staff fired flames, I walked around to not feel the February cold. Four layers of winter wear, yet I was almost shaking and starting to dread the ex-lover-reminiscent temperatures up there.
Cappadocia is widely known for its stunningly rugged landscape. But over the past few years, it has become synonymous with hot air ballooning. "Most tourists come to Cappadocia just to ride the balloons," our pilot Suat Ulusoy shared proudly. "This is one of the three greatest ballooning sites in the world. The others are Loire Valley, France, and Serengeti, Tanzania."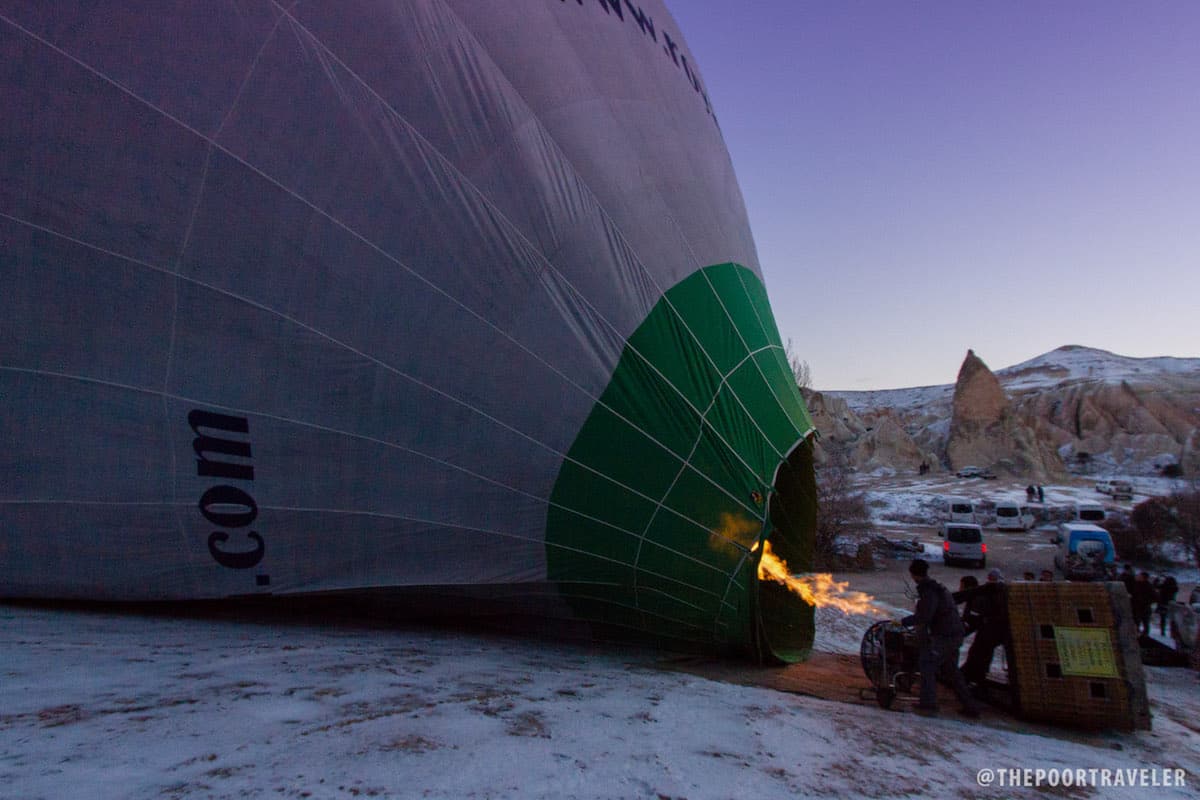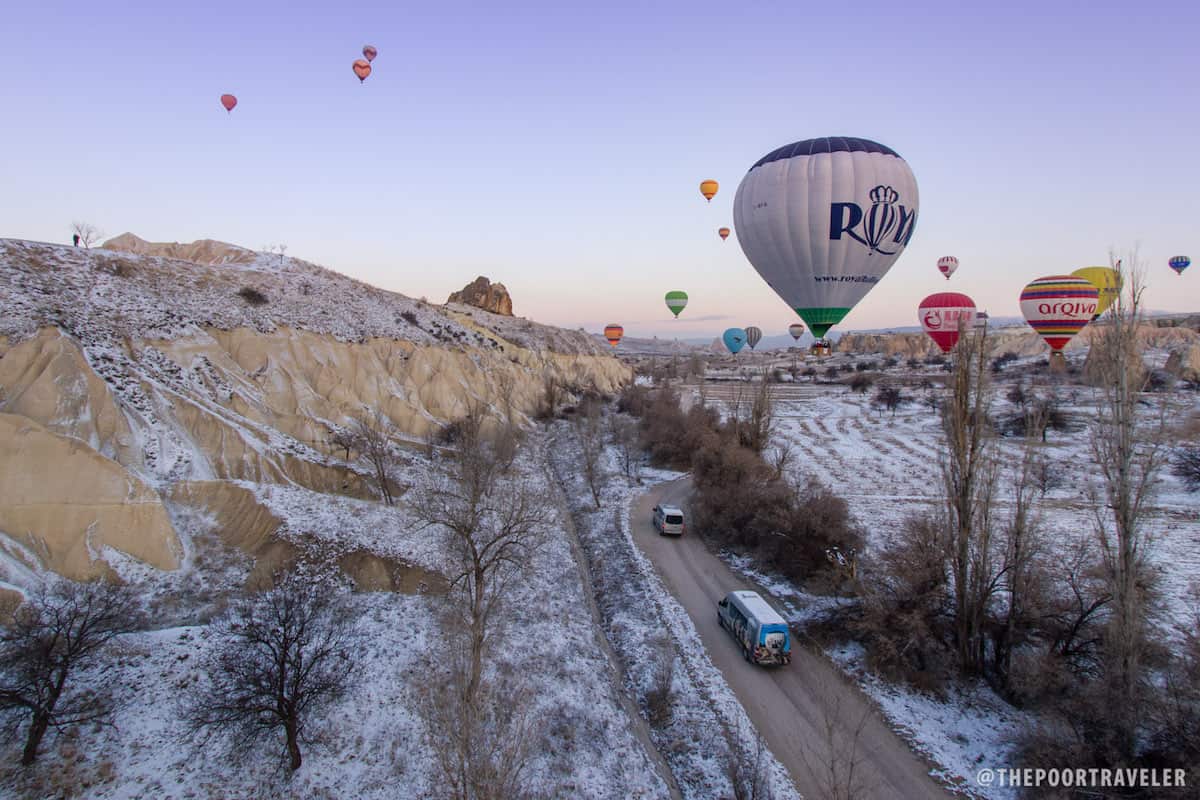 Flying balloons for over 20 years, Suat is the most senior pilot here. "Not by age, but by experience," he clarified. The history of these drifting bulbs in this part of the world can be traced back to pilots Lars-Eric Möre and Kaili Kidner, who operated the first commercial passenger balloon for a German travel agency in 1991. Before that, locals relied heavily in agriculture and pottery to earn a living. Today, tourism powers the region's economy.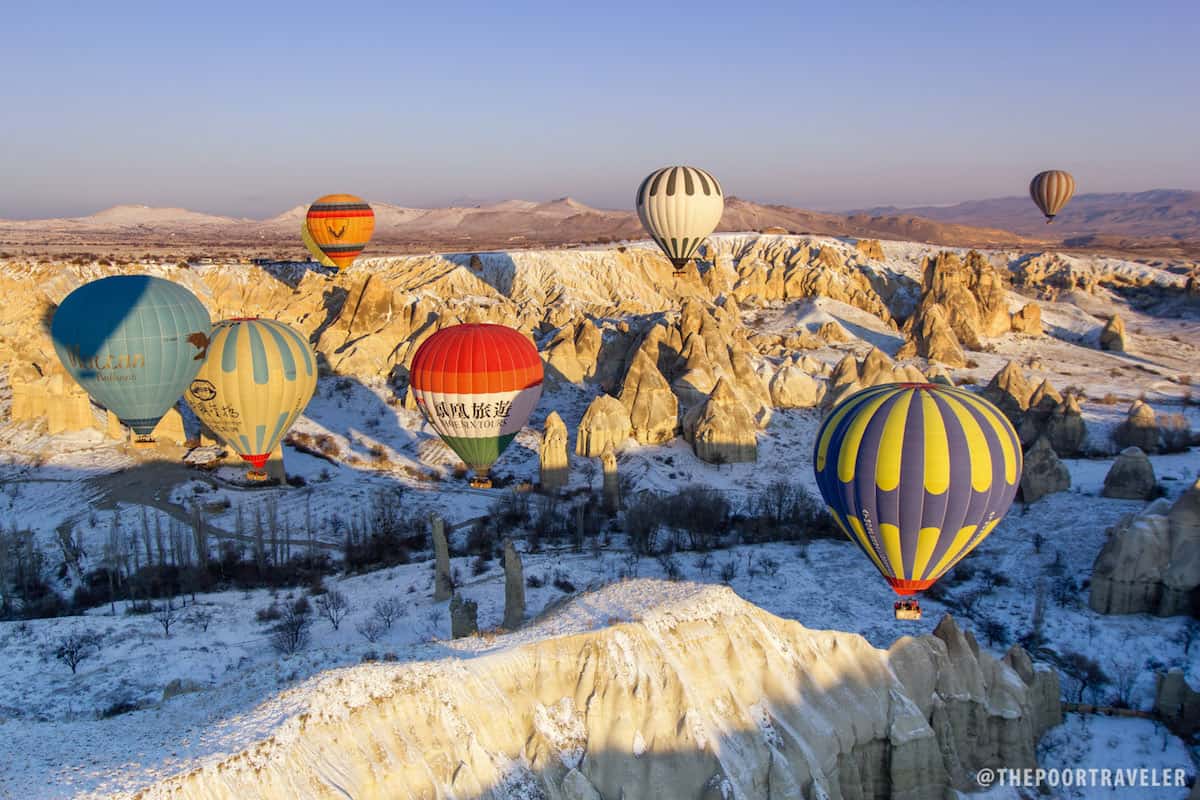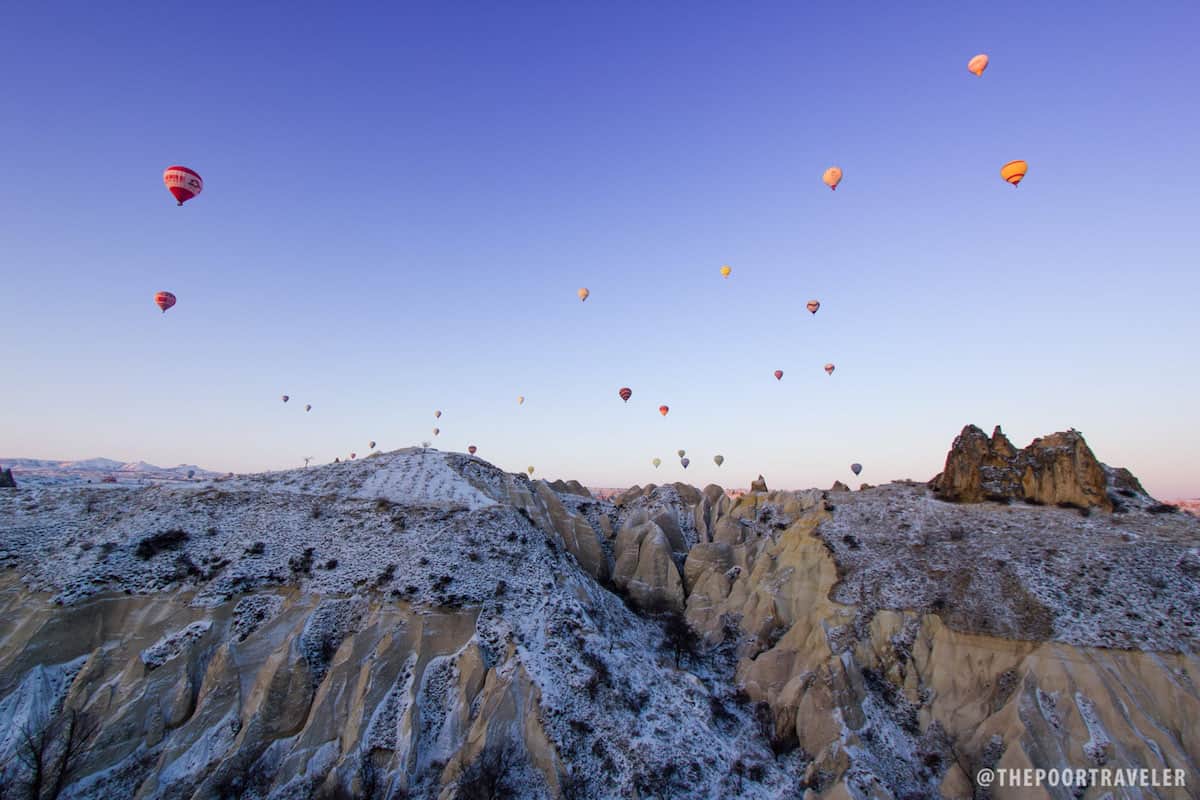 To be considered a great ballooning destination, you need to look at three factors. First, the availability and reliability of operators. And here in Cappadocia, there are plenty of them. All you need to do is look up to the sky at dawn and you'll see.
Second, balloon-friendly conditions. Cappadocia offers balloon tours year-round, almost every day in summer. "You were lucky," said one of the locals we talked to, pointing out that it snowed so hard for three days before our trip. And it's true. It was snowing when we arrived in Cappadocia, but the skies cleared up the next day. "I personally loved the view during winter, when the hills and columns are covered in snow," he added.
The only downside, he said, is that winter weather is quite unpredictable. From January to February, there's a risk that rides be canceled. One of our guides even mentioned that he had seen tourists cry over not being able to do the tour, since some of them came here just for that.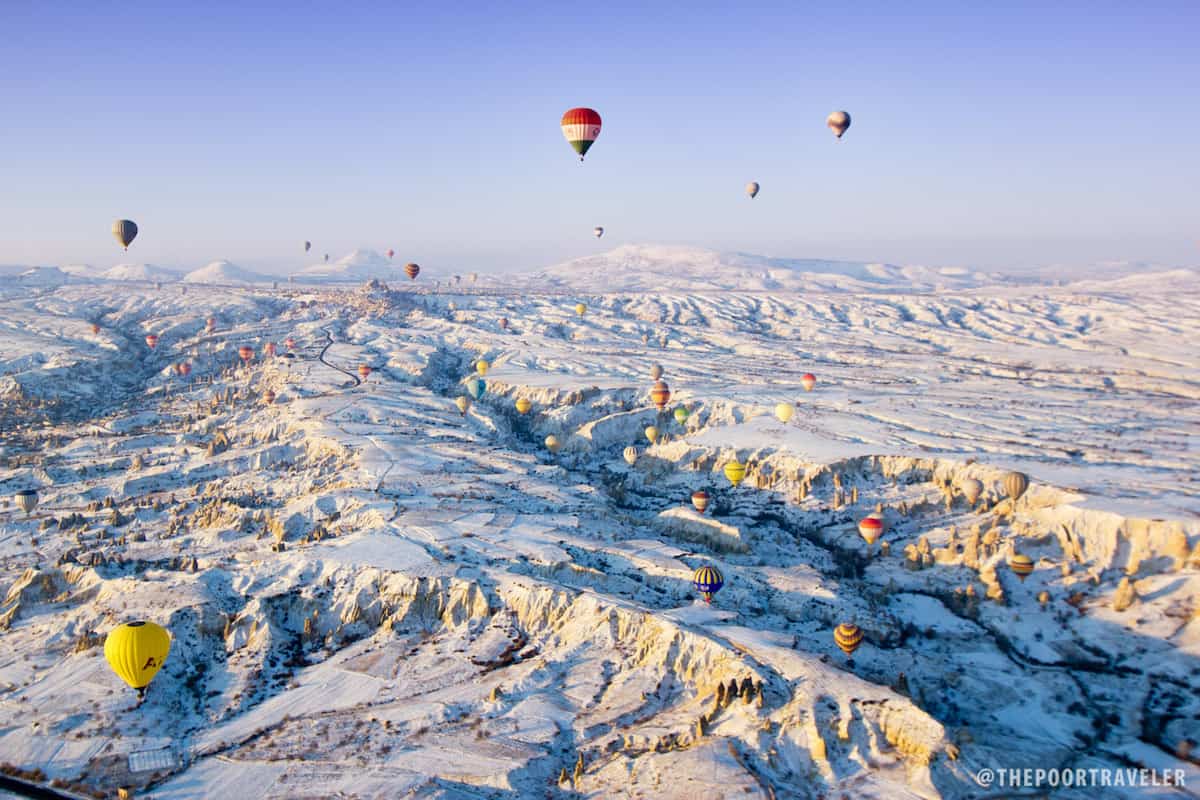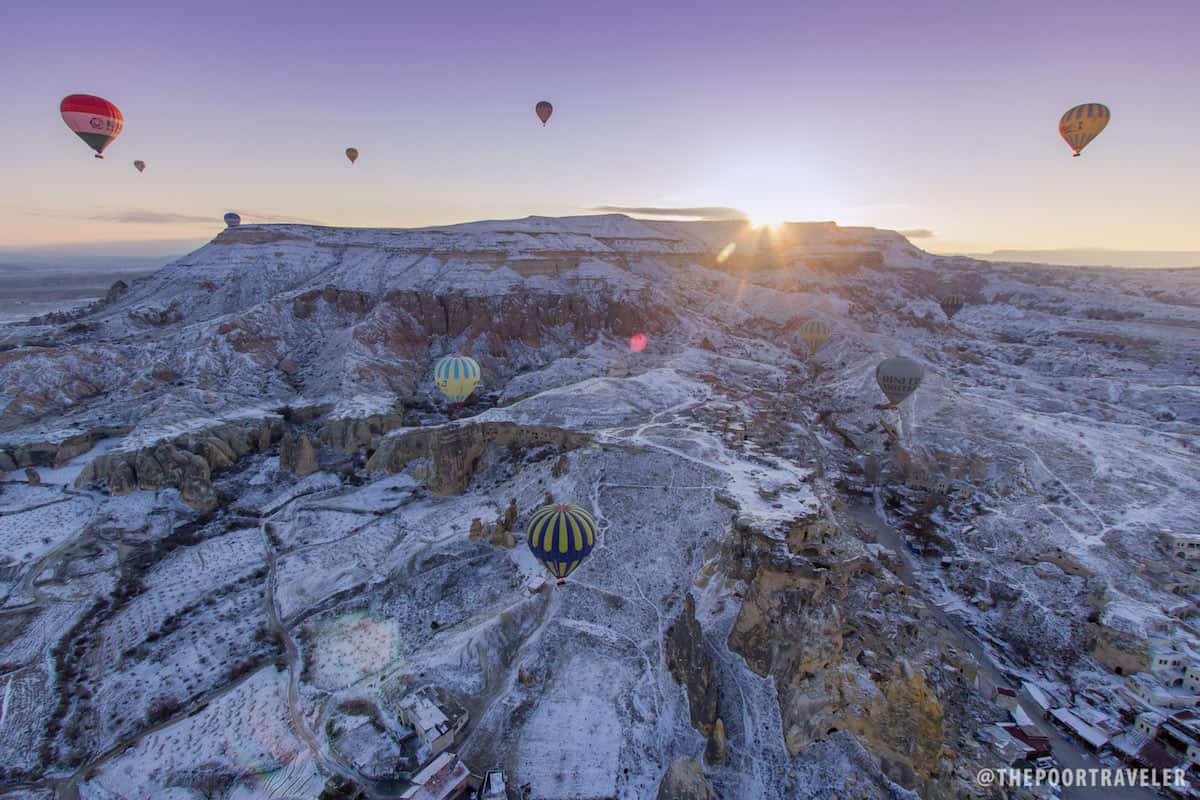 The third factor is the view, what's in store for you when you're up there. Beauty is abundant here, too. From above, Cappadocia is an endless sea of rock formations, from towering pillars that nature meticulously molded into massive chimneys for over 2000 years to spires that the early Christians carved through to create dwellings and churches centuries ago. The ride also allows a glimpse of some of Central Anatolia's mighty peaks, where the sun would emerge from in a breathtaking celestial display.
A Royal Ride
From above, we could see tour vans and trucks tracking their corresponding balloons. Roads cut across almost barren lands that, at the time, nurtured only naked apricot trees and grape shrubs. We went where the wind took us — "We can only control the going up and down," said Suat — and found ourselves in between cliffs, above small towns, and among dozens of other balloons carrying mind-blown tourists. We saw mosques and cave cathedrals, fairy chimneys and real ones, and bare and snow-clad houses while listening to the conversations of ten other passengers with us. The words amazing, beautiful, and unforgettable became a staple in their sentences.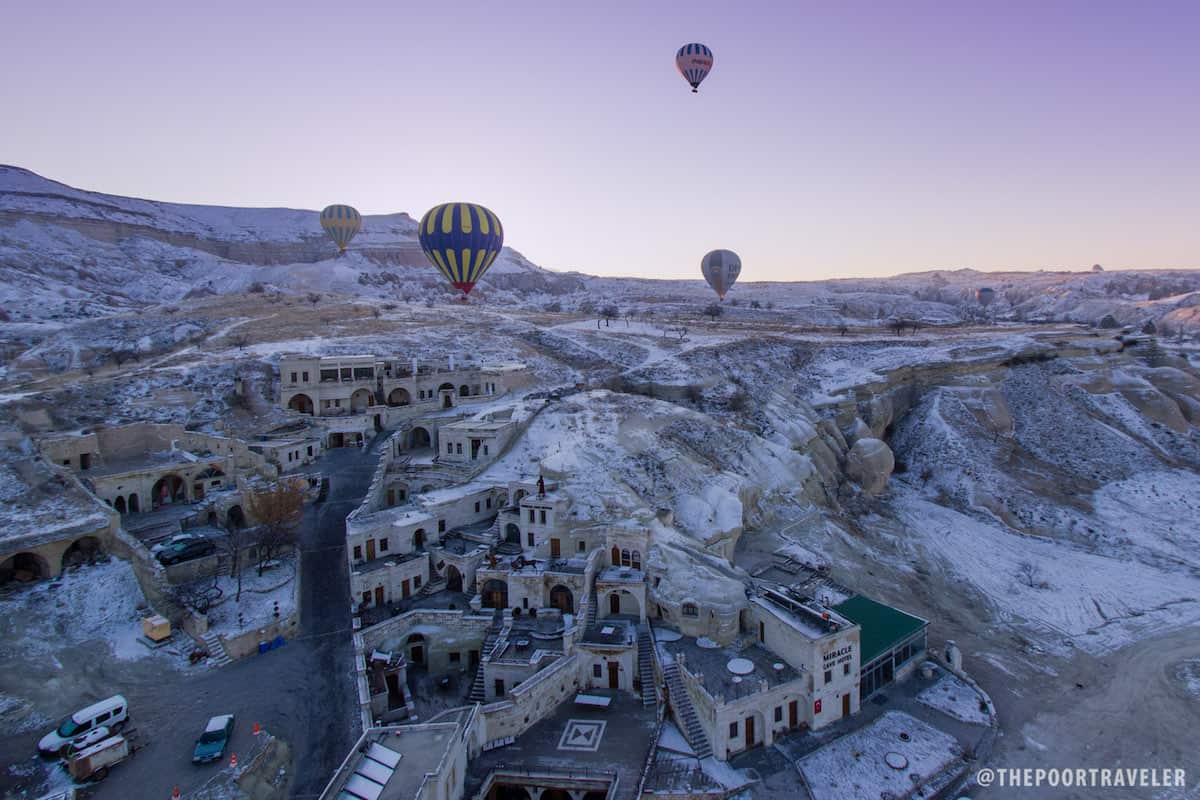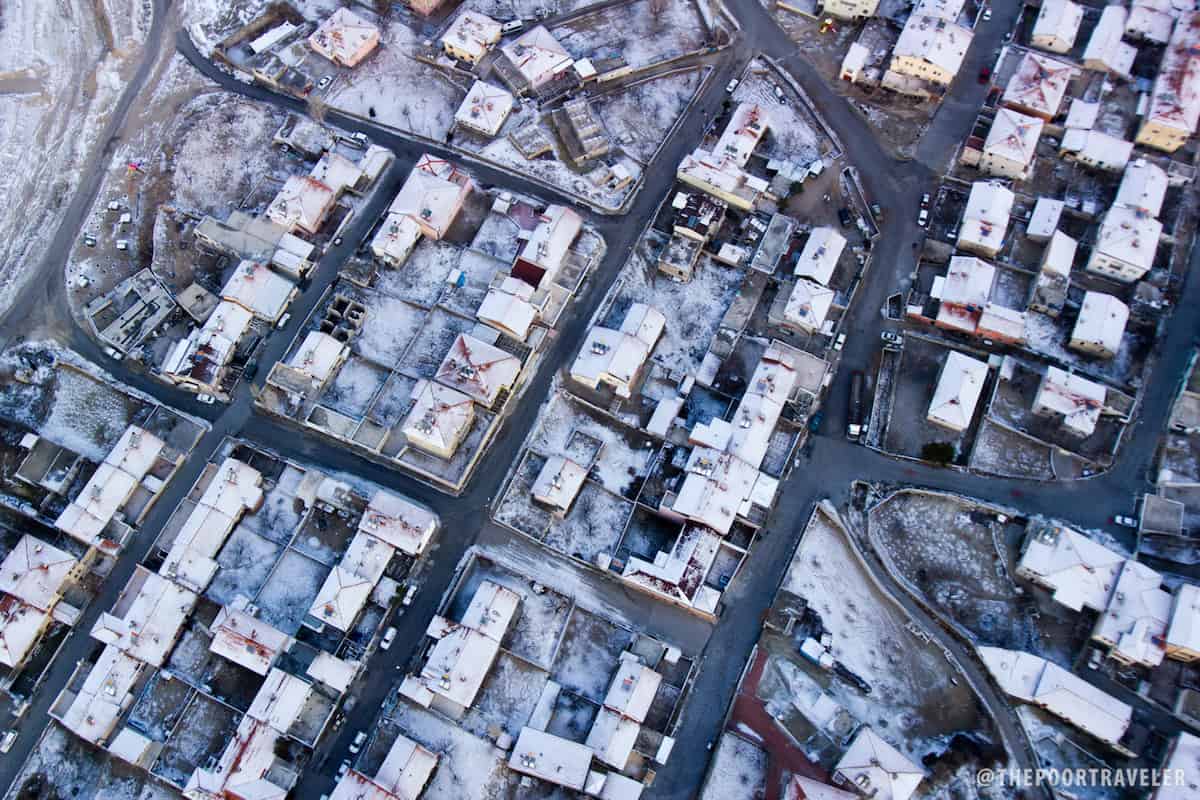 But the word we heard the most during the entire ride was magical. This was especially true when we approached the Love Valley. "Don't ask why it's called such," Suat joked. I didn't ask, but I have a theory. I looked around and was greeted by imposing columns that formed over years of erection erosion. The whole site is like a homage to male fertility. Or maybe I'm just a pervert.
Seriously, though, phalluses or no phalluses, the Love Valley is so magical — there's that word again — that you'll start doubting if all that you're seeing is real. It's as though it came straight from the mind of Ray Bradbury or George Lucas.
The sight of this alien-looking valley was also the signal that the trip was about to end. The ride lasted for almost an hour and a half, and it felt like minutes. You know what they say about time and having fun.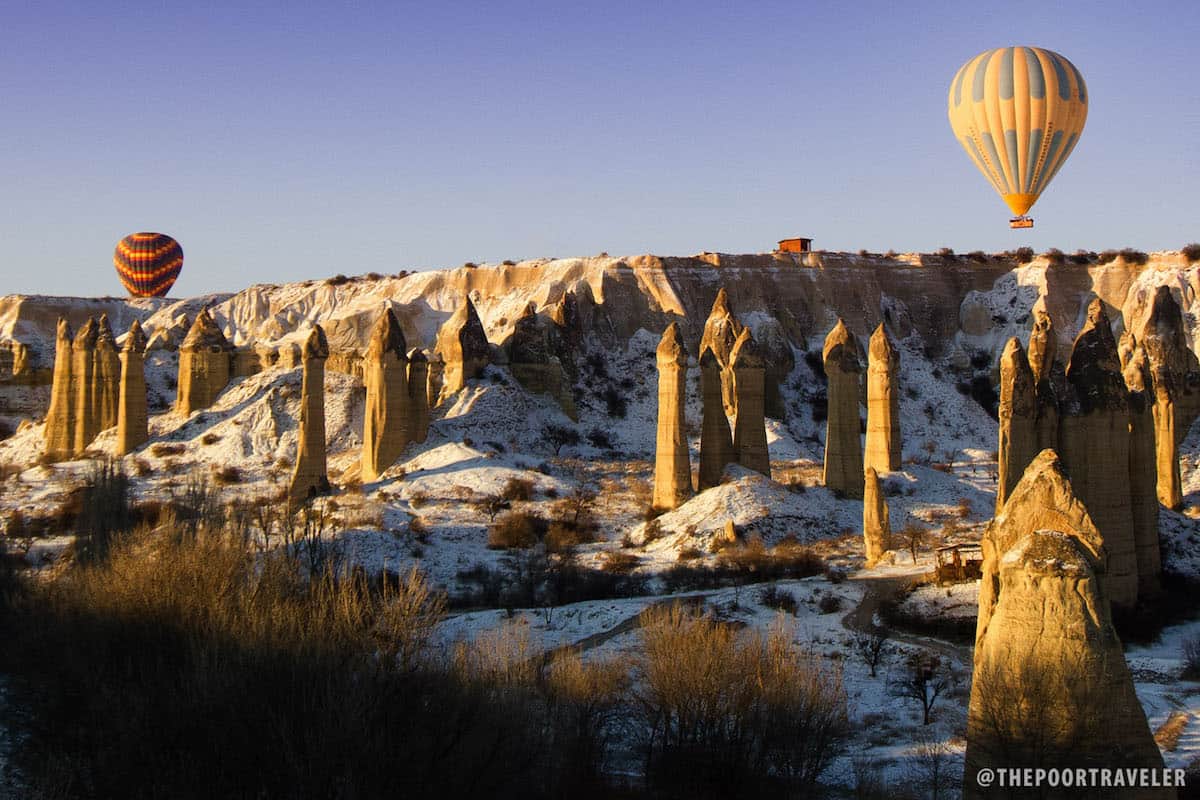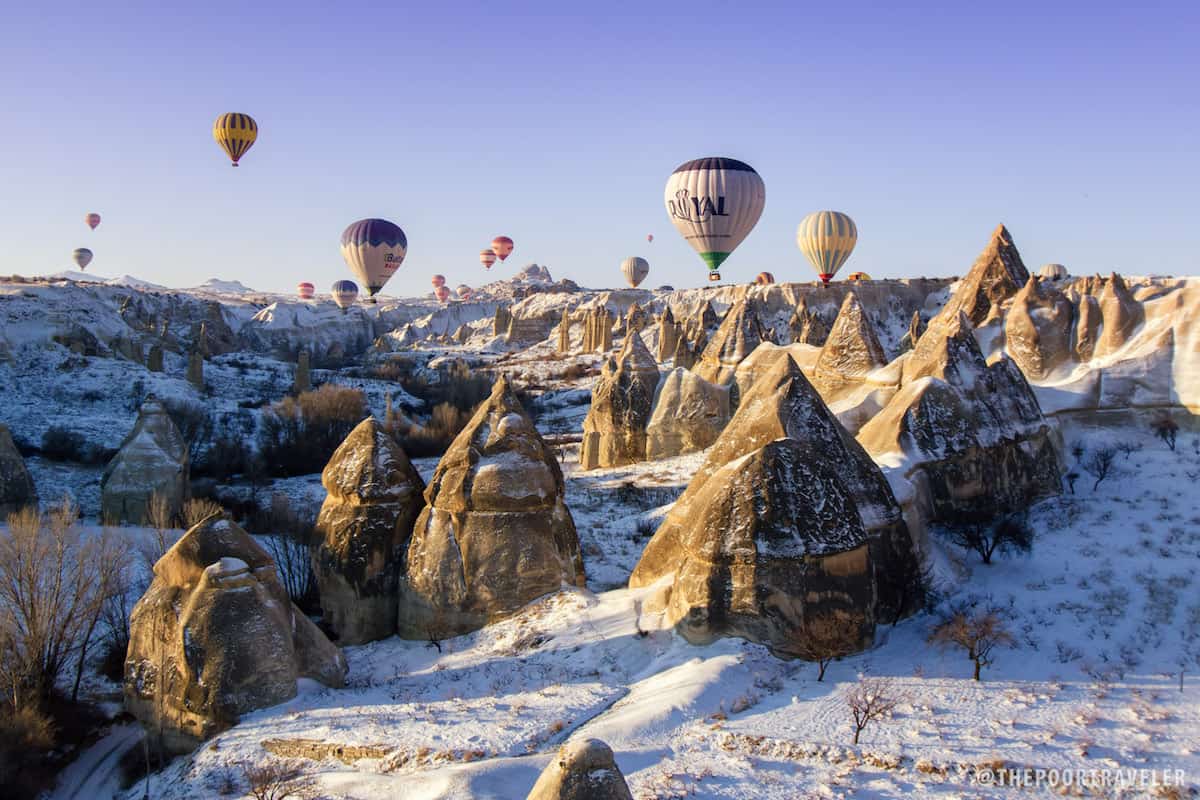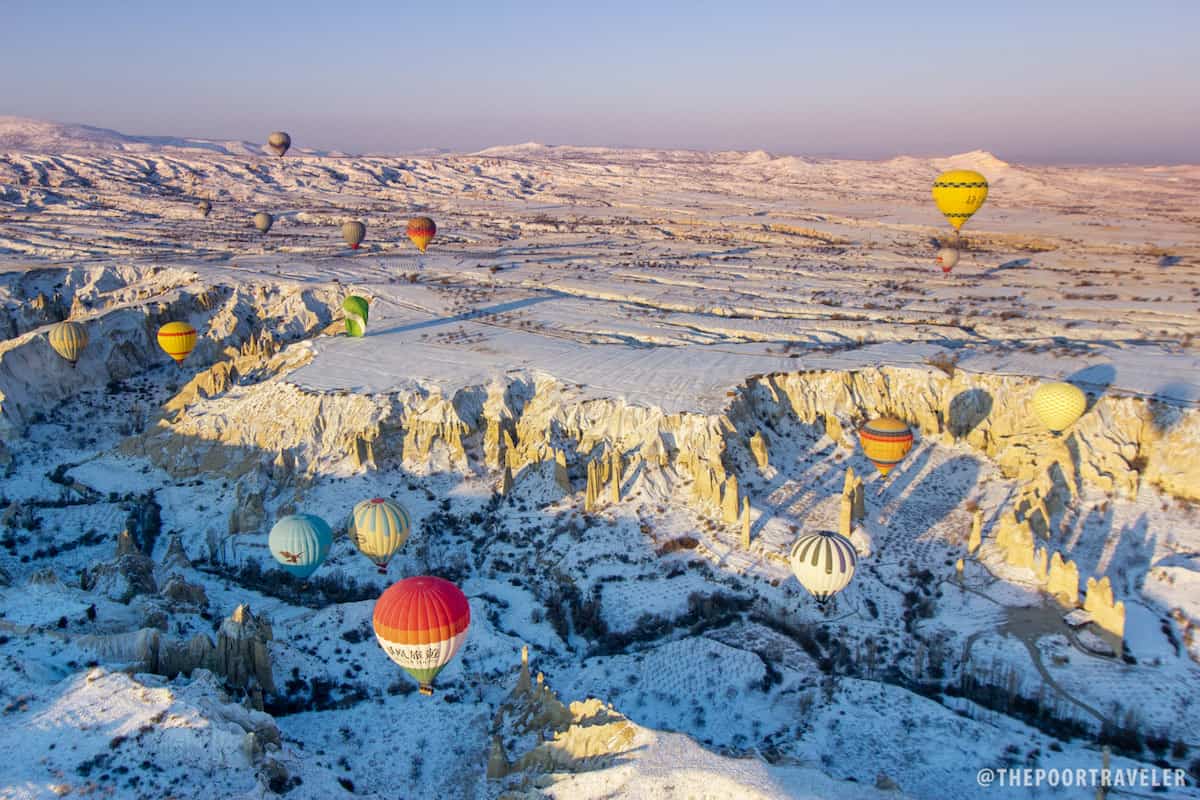 Royal Balloon is something that the staff are super proud of. You can argue that it's their job and all, but you can tell in the way they talk about how differently they do things. "We are not a mass balloon operator," they claim, underlining the proposition of focusing on quality rather than quantity. Our basket can accommodate 16 passengers, but there were only 12 of us, making the journey comfortable. All passengers are also insured with the best policy.
Not to mention that they have a perfect 5 rating on TripAdvisor, from over 1300 glowing reviews.
But the thing I loved the most about our ride was how knowledgeable Suat is and how much he loves the place. As a veteran pilot and historian, he knows every nook-and-cranny and past-and-present of Cappadocia and talked about it as though he's describing family. He fires hilarious jokes too in between bits of information. He made the trip not just enjoyable but also enlightening and entertaining.
After a perfect landing, we gathered around for the awarding of the "I conquered Cappadocia" medals. It was a cheesy idea, but I can tell you that I'm going to keep it for the rest of my life (because I'm cheesy as fck too). Every single one of us was happy and satisfied with the tour. We may have hit the ground but it kept us on a high even up to now.
And with a glass of locally produced sparkling wine in one hand and a strawberry in another, we shared a toast for a Cappadocian experience that was safe, royal, unforgettable, and — wait for it — magical.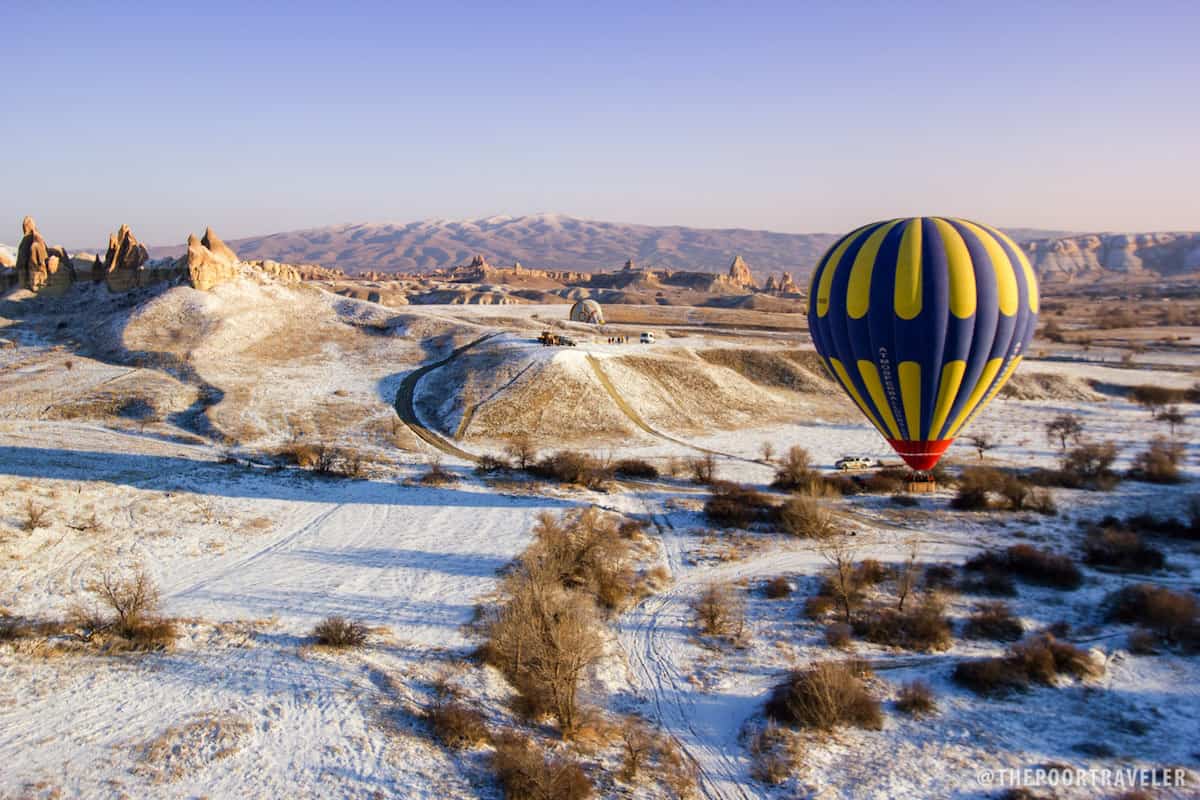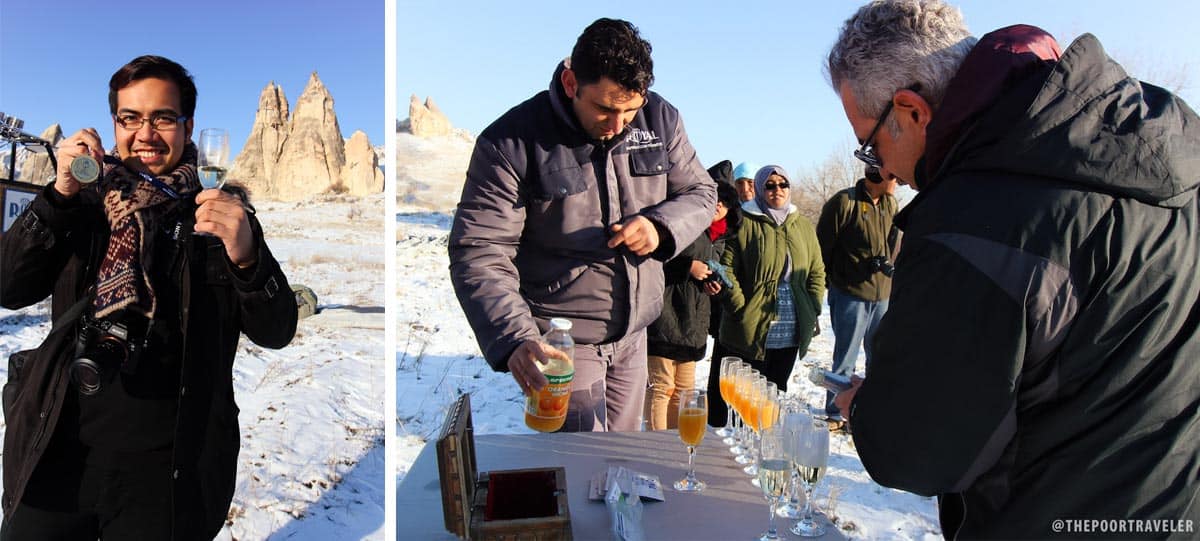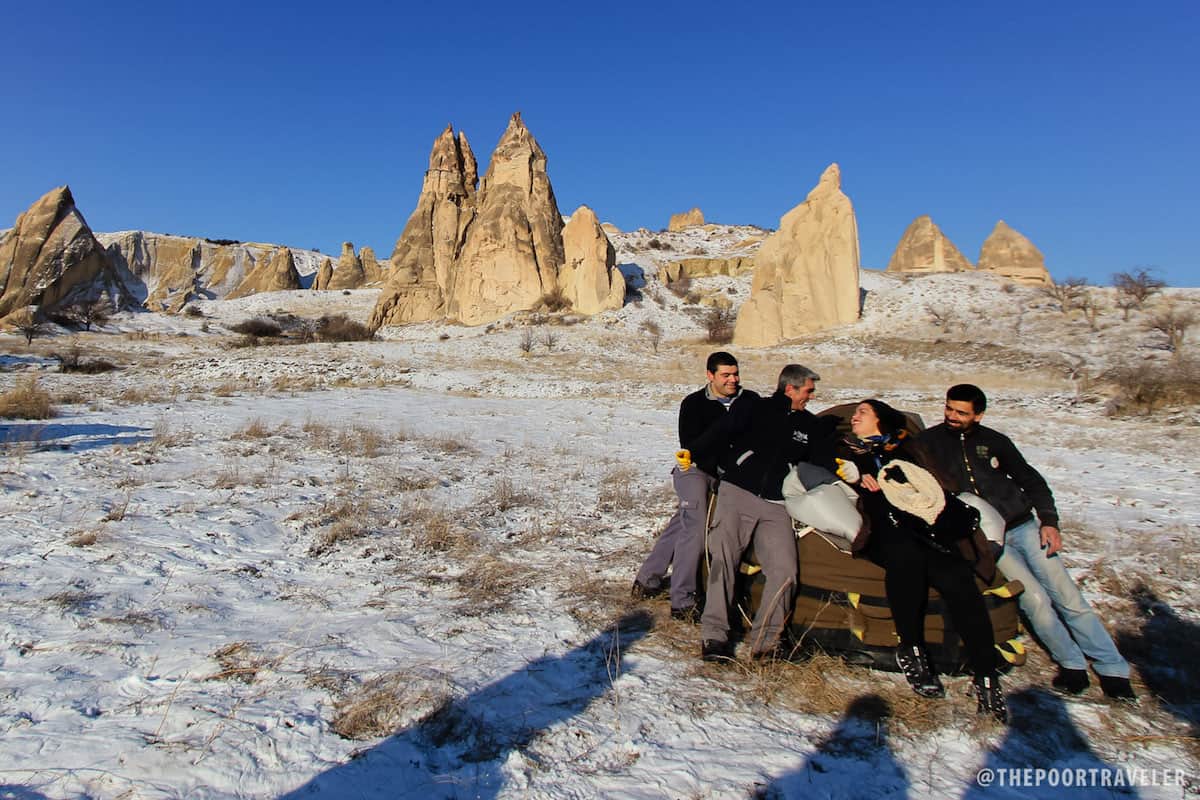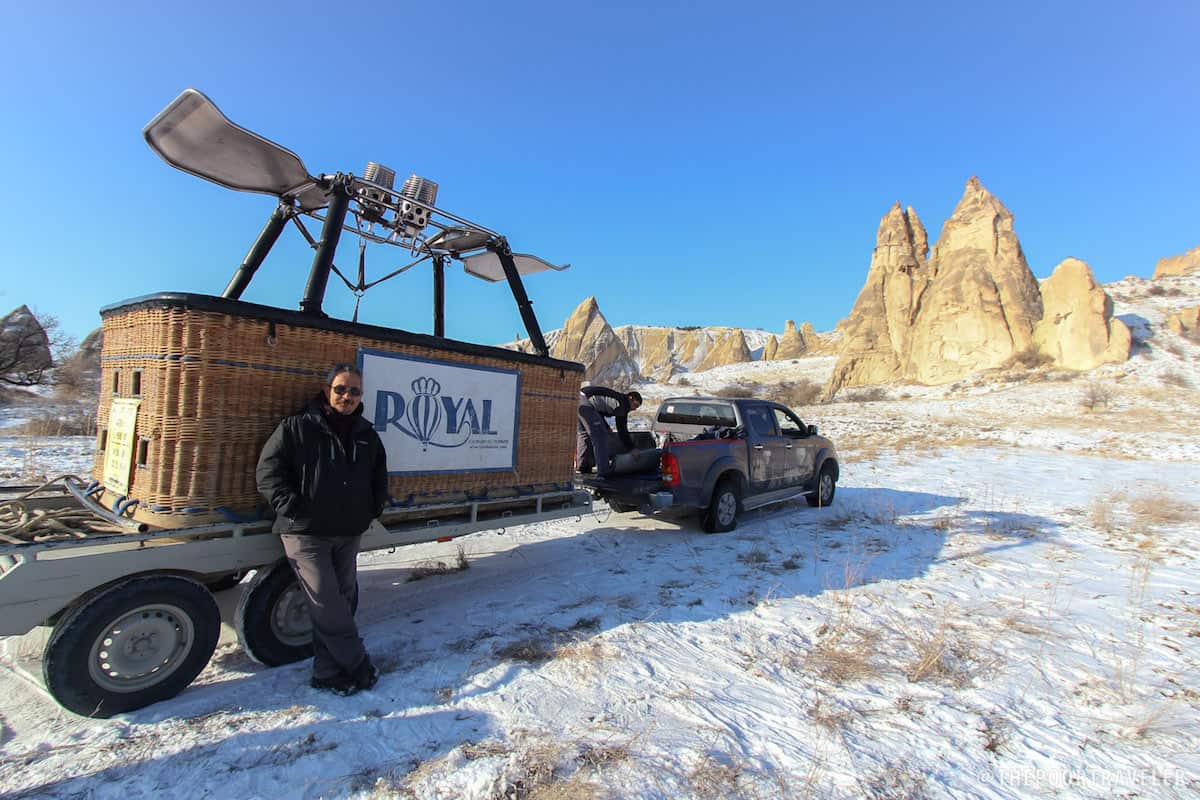 Royal Balloon
Address: Avcilar Mahallesi, Dutlu Sokak, No: 9, Göreme – Nevşehir / TÜRKİYE.
E-mail: royal@ Signroyalballoon.com
Website: www.royalballoon.com
Rates: EUR 150-175

Where to stay: Castle Inn offers some of the best accommodations in Cappadocia (with fast wi-fi connection). Located not in Goreme but in quieter Ortahisar, Castle Inn offers a more authentic experience. Set in a newly restored 150 year old Cappadocian house, the stay alone is quite unforgettable. They have a 5 rating in TripAdvisor and was voted Traveler's Choice in 2015.

Book here: Castle Inn Cappadocia.
2️⃣0️⃣1️⃣6️⃣•3️⃣•2️⃣7️⃣