The first batch of tourists whom Sipalay City captivated was composed of divers. Facing Sulu Sea, which is a big part of the famed and naturally rich Coral Triangle, Sipalay is a giant treasure trove of underwater attractions. In fact, when seen from above, its reefs resemble a kaleidoscope world painted in blue, green, and every shade in between.
But it was only a matter time before what used to be the diving community's best kept secret got revealed to the public at large. For non-divers, however, the beaches and coves are the highlight of any stay in Sipalay. You can hop from one attraction to another in two ways:
By tricycle. The tricycle is the main mode of transportation in the city. But they are not as common as you might think. In areas outside the city proper, it's seldom to find a passing tricycle. You will have to ask a hotel or resort staff to call one or arrange a trip for you. From the poblacion to anywhere outside, prepare to shell out P150-P200 per person. Some drivers agree to P250-P350 per 2 pax. Hence, it's best to hire a tricycle for an entire day. A whole-day Tricycle Tour of the city costs P1500 (max. 4 pax).
By boat. From Poblacion Beach, you can charter a boat to take you to the same spots as the tricycle tour. Cost is the same: P1500.
We recommend staying for at least three days in Sipalay to properly experience all its wonders at a relaxed pace. But anything shorter will do too. In fact, most of the key beaches and resorts in the area can be visited in one day.
Whatever you take, you will be able to visit the following destinations. Here are some places to visit and things to do in Sipalay!
WHAT'S COVERED IN THIS GUIDE?
Tinagong Dagat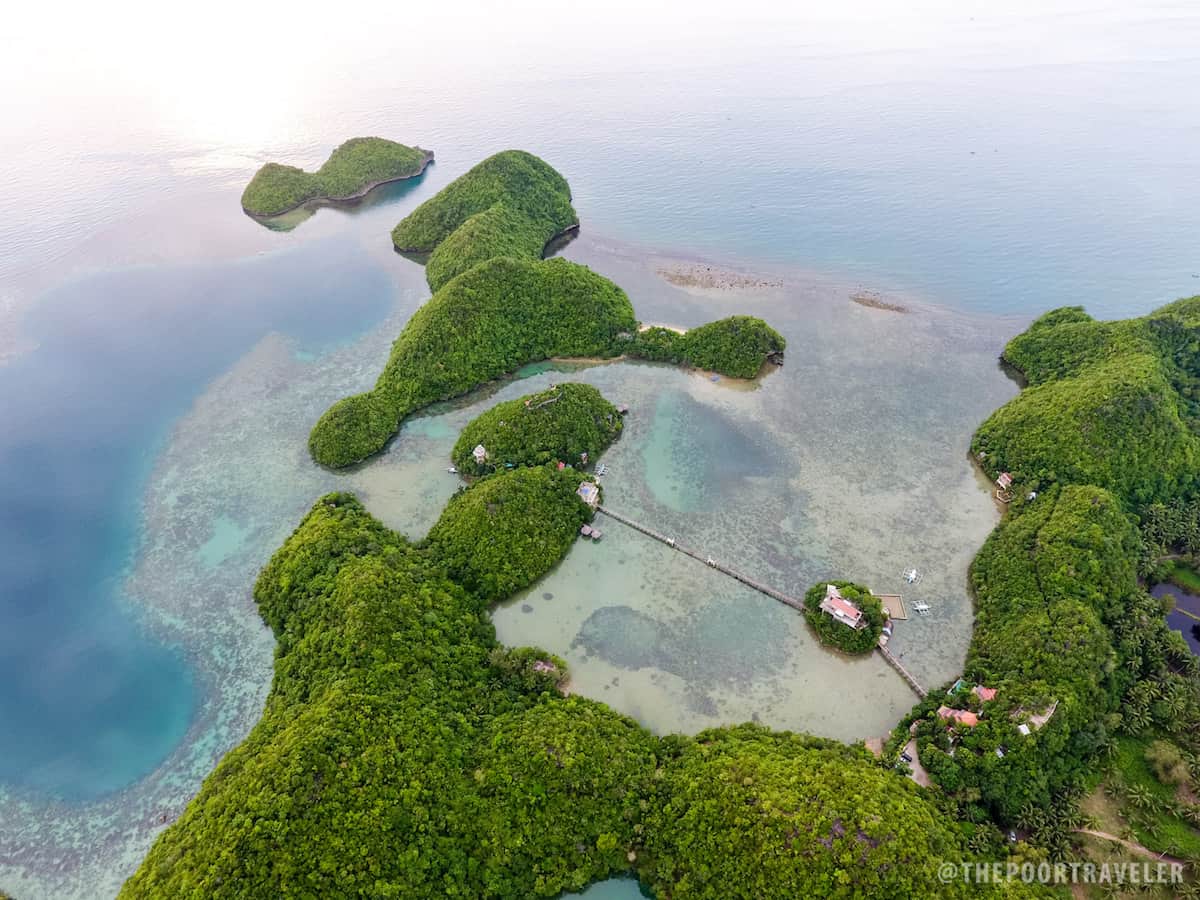 This is a small, private cove peppered with rocky islets, with some connected by wooden bridges. The area is managed by a resort that is easily accessible from the main road.
They don't have a decent stretch of white sand here, but the views alone easily make up for it. There are also swimming pools around.
From the mainland, you can cross the long bridge and skirt around the islet on the other side and you'll find the base of a concrete staircase (of around 100 steps). Climb to the park atop to get a wonderful view of the surrounding islands.
Entrance fee: P30
Perth Paradise Resort
We learned about Sipalay through a photo featuring Perth Paradise Resort. Their iconic pool and the view from it were just too hard to resist. The resort occupies an isolated hillside, with the pool crowning one. To get to the pool, you will have to climb another staired path. Be warned though: It's not an infinity pool, and it's very small. But yes, the view is spectacular.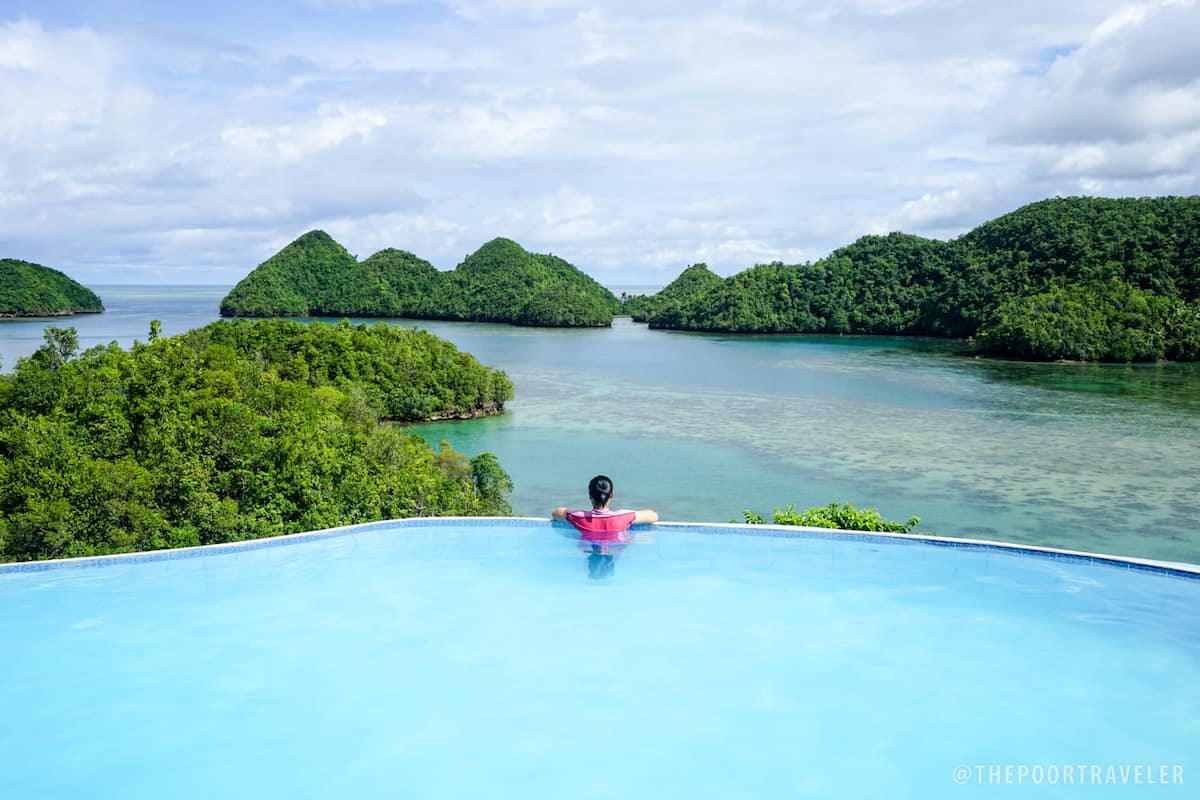 We actually spent one night here (P2500), but you can also visit on a day tour. If you're visiting just for the pool,
we recommend a day tour visit. Note that the hill where the pool and the rooms are perched on are pretty steep and can be quite exhausting.
But if you want an escape and a time away from everything, this might be a good place. It's tucked in the far corner of Sipalay. There's no cellular signal in most parts so you can't be haunted by work or whatever it is you're running away from.
Entrance Fee: P80 for adults, P50 for kids.
Pool use: P100 per person
Punta Ballo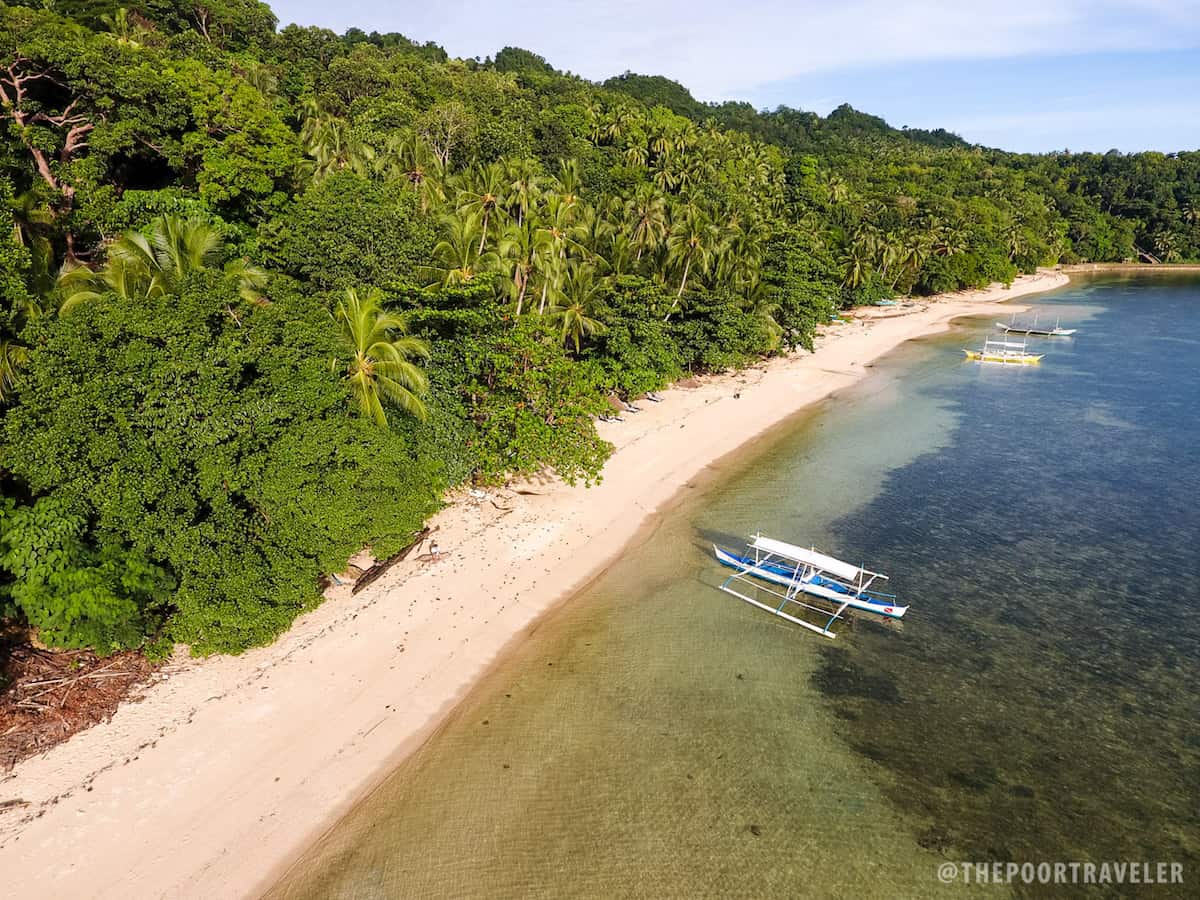 Another stretch of golden sand. This is where more upscale resorts, such as Easy Diving, Robinson Cruse Beach Resort, and Artistic Dive Center, are located.
Sugar Beach
Sipalay's most popular beach. It's a long strip of, uhm, sugary sand cut in half by a stream estuary. Sugar Beach most often refers to the half north of the river, cloistered from the rest of Sipalay. Directions to this beach can be quite overwhelming at first.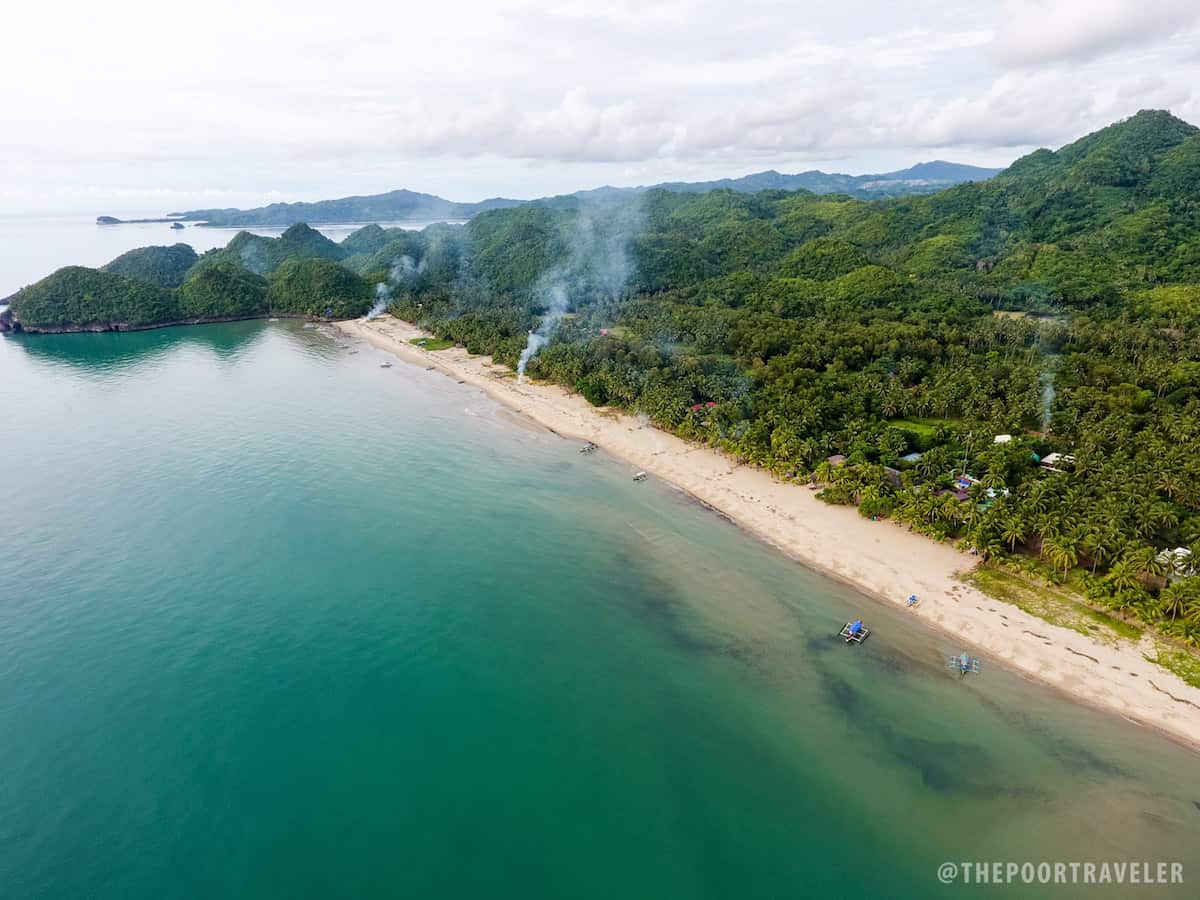 If you're on a boat tour, no problem; you will be taken directly to the beach.
If you're on a tricycle tour, the tricycle is going to take you to the jump-off point near the mouth of the stream (far from the highway). From here, you will have to ride a boat to the other side of the stream (Boat fare: P50) then walk to the resort area. You can also charter a boat to take you straight to the resort area (Fare: P300).
Poblacion Beach
The beach fronting Sipalay City Center. Make sure you end your tour here for two reasons. First, it faces west, making it a fantastic spot to watch the sunset. We did it on two consecutive nights and it was magnificent both times. Such a relaxing sight!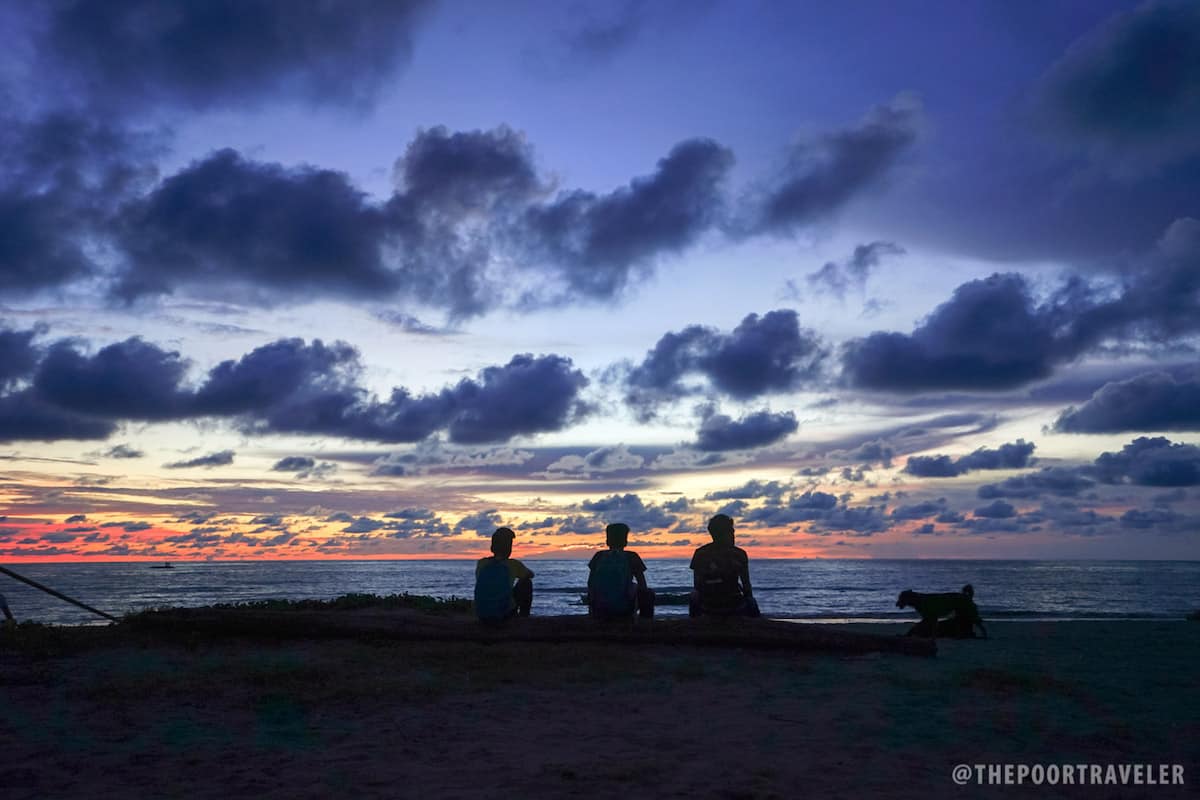 Second, running parallel this beach is Sipalay Food Park, which is composed of several inasal and barbeque places and small food kiosks. Have your dinner here!
Bonus: Danjugan Island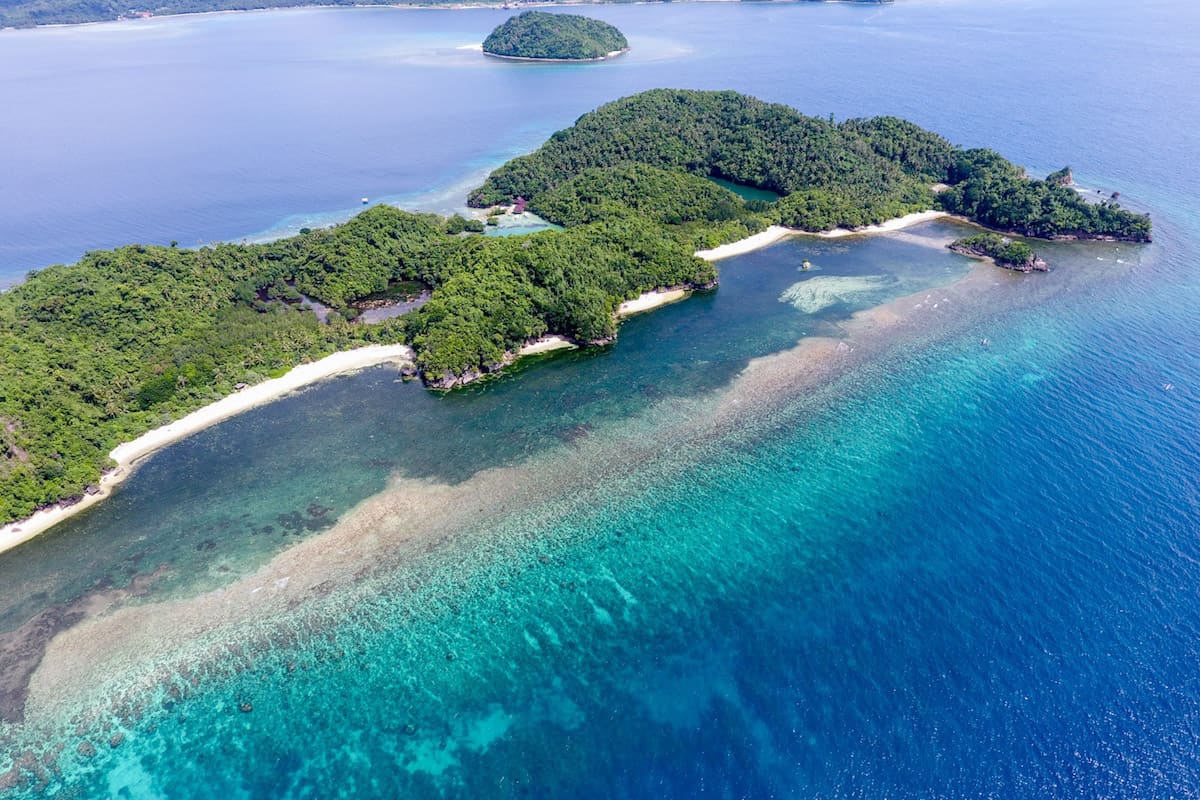 This one isn't in Sipalay but in Cauayan, but it's so easily accessible from Sipalay, it'd be a sin not to include it here. And it's also one of our favorite islands in the Philippines!
Danjugan Island is a 43-hectare strip of land carpeted with dense rainforest and secluded in the middle of a marine sanctuary. It is privately managed by the Philippine Reef and Rainforest Conservation Foundation (PRRCF), who bought and saved the island from possible destruction back in the 1990s.
More info about that here: Danjugan Island
---
All photos by Vins Carlos
2️⃣0️⃣1️⃣8️⃣ • 3️⃣ • 2️⃣5️⃣