Over the past years, Agoda has become one of the most favored names when it comes to finding hotel deals. When searching their rich and vast inventory of properties, you'll stumble upon big discounts slashed off specific hotels. Often, these discounts are automatically applied to your booking.
But did you know that you can even get more savings by using a special DISCOUNT CODE?
Agoda has adopted a more aggressive strategy by issuing discount codes that can be used on one of the five different cities offering 5% – 10% off the reservation price. You can find these promo codes on a special coupon code page on the website: VISIT HERE!
Here's how to apply these promo codes!
1. Visit the Agoda Promo Code page!
You can find the Agoda Promo Code page here!
You should see a grid of images featuring destinations. These are the promos available for the day. You'll see until when these codes are available.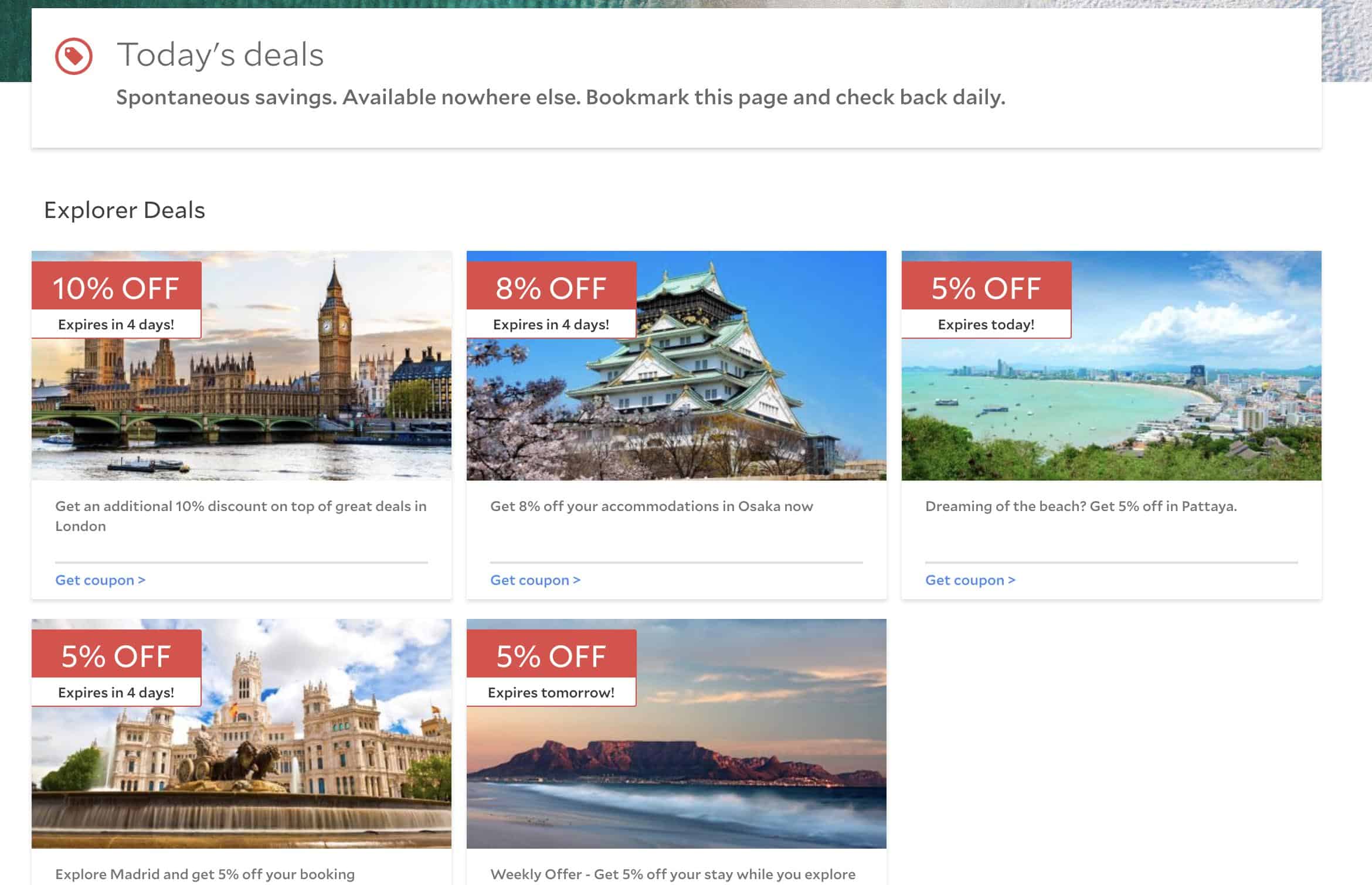 The discounted destinations change regularly, so if the destination you're targeting isn't on the list today, they might be included in the next batch. The key is to check frequently so you won't miss when your destination goes on sale.
---
2. Copy the promo code.
If you find a promo you like, click on the image. It will flip and reveal a code. Remember or click the "Copy Coupon Code" button because you'll be using it later on.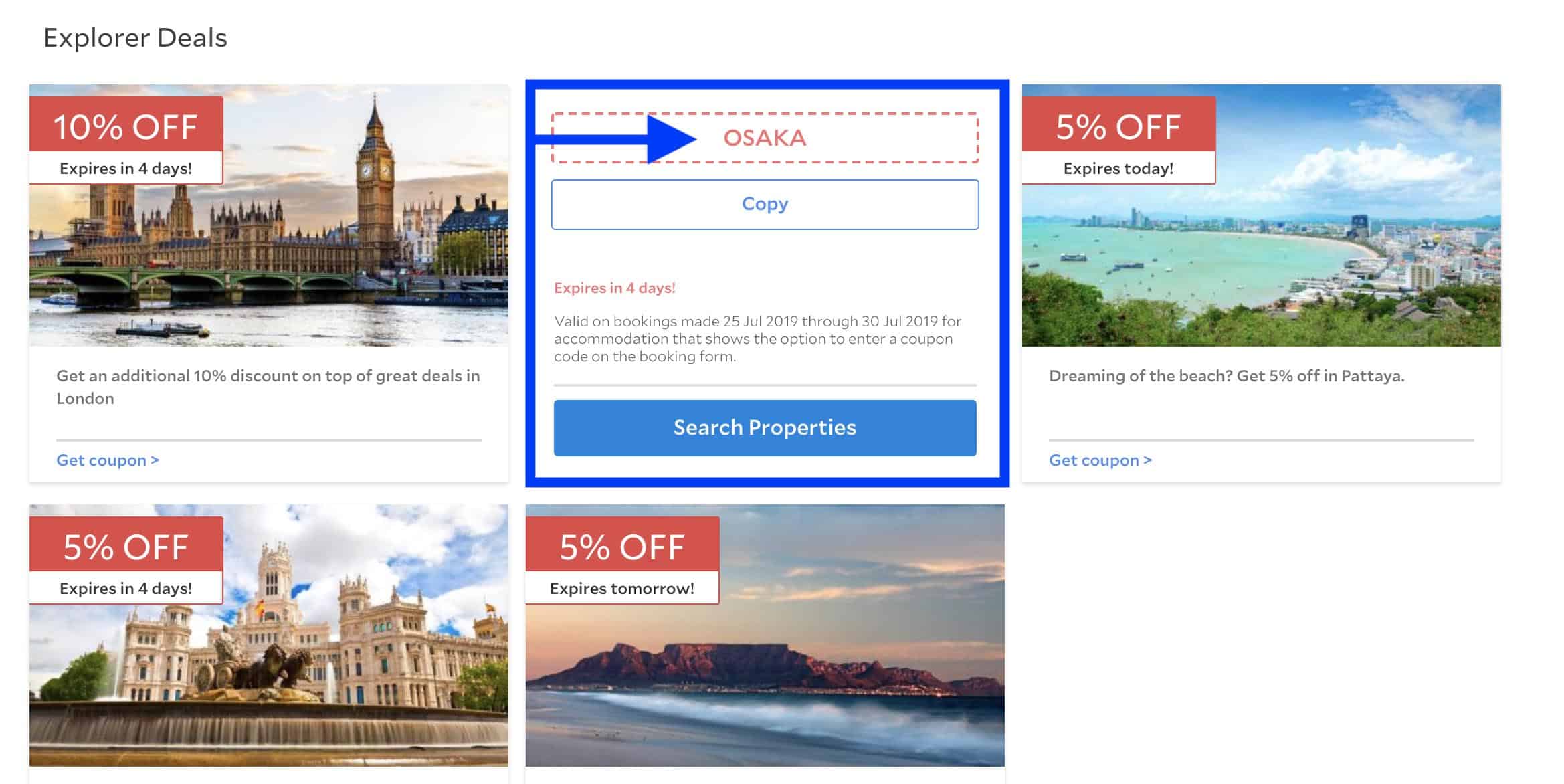 ---
3. Search for a hotel.
It's time to search for a hotel. Just do this as usual.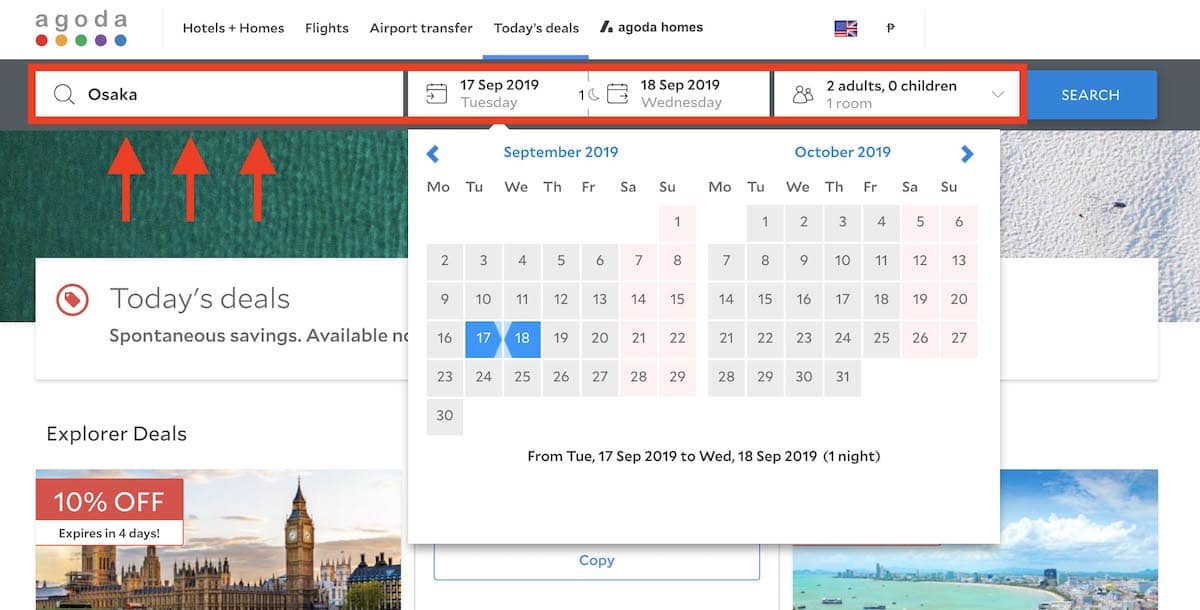 Enter a destination, city or a specific hotel, and your travel dates. If you're on desktop, you can find the search bar just above the page.
Once you've found a hotel you want, click on it and choose a room.
Once you come to a decision, enter the number of rooms/beds and click BOOK NOW to make a reservation.
You will be taken to the Agoda Booking Form.
---
4. Enter the Promo Code.
Before that, you will be presented with a booking form. Fill out this form by supplying your name and contact details.
On the right sidebar, just above the price section, you'll find a field asking for a PROMO CODE. Enter the code you copied or remembered on Step 2.
The discount amount for the coupon code and the actual price paid after the discount should be displayed.
Click on NEXT PAGE.
---
5. Proceed to payment.
On the next page, you'll be asked for payment details.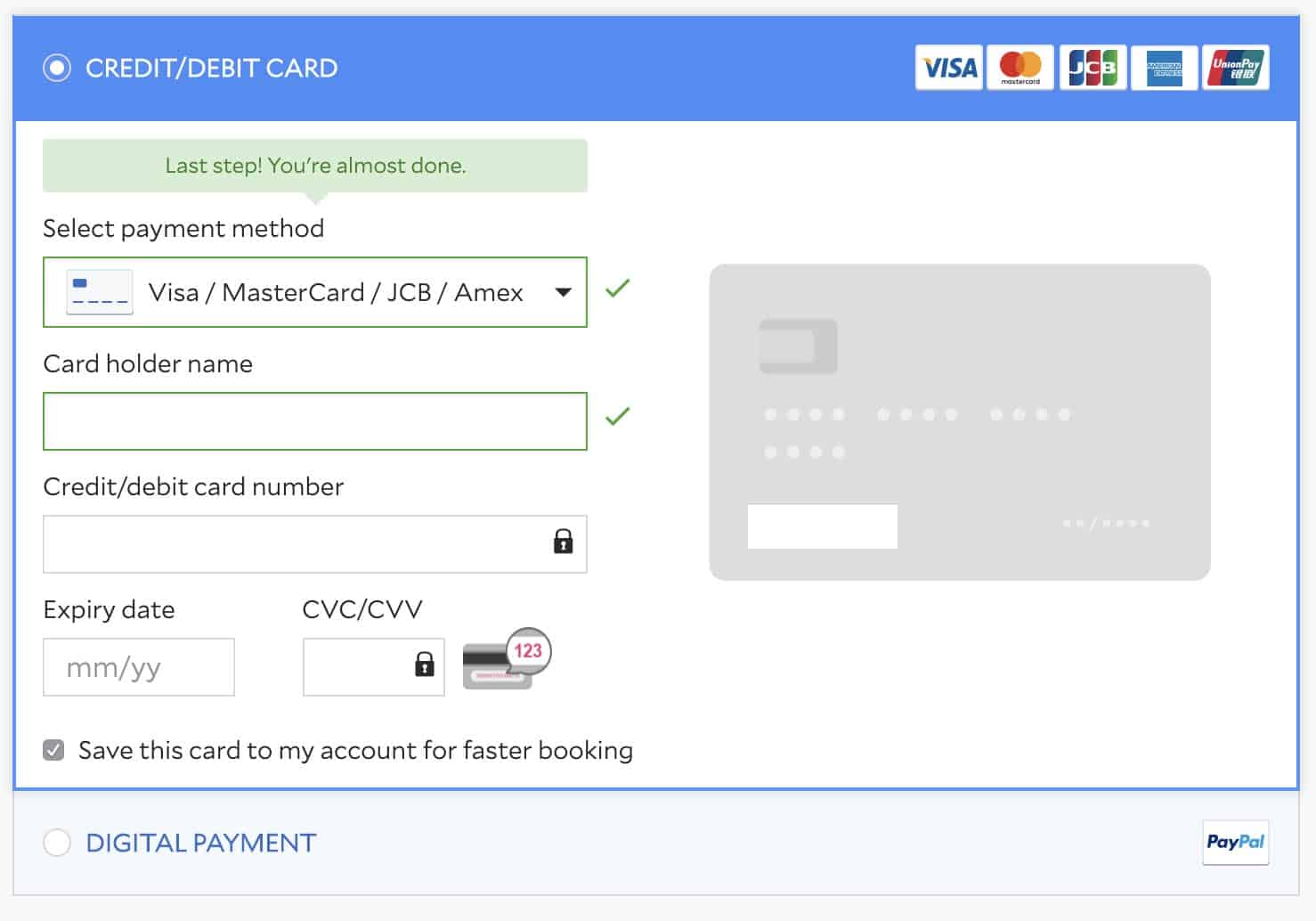 Agoda accepts MasterCard, Visa, AMEX, JCB, UnionBank Credit Card, UnionBank Debit Card, and PayPal.
---
2️⃣0️⃣1️⃣9️⃣ • 7️⃣ • 2️⃣7️⃣