Chiang Rai is steadily gaining a reputation as a favorite tourist destination. Although not as busy as its neighbor Chang Mai yet, the volume of tourists visiting Chiang Rai, Thailand's northernmost province, is growing. Most of Chiang Rai's visitors are coming from Chiang Mai, which has established itself as the economic and cultural center of Northern Thailand. Since the economy of Chiang Mai is strongly driven by tourism, many tour operators based in Chiang Mai city center offer day trips to Chiang Rai.
A quick juxtaposition of these two destinations:
Historically, both Chiang Rai and Chiang Mai became the capital of the Lanna Kingdom (Northern Thailand) during the reign of King Meng Rai in 1200s. Chiang Rai (City of Rai) was the first official capital (1262). The capital was then transferred to Chiang Mai (New City) in 1296.
The capital of Chiang Rai Province is Chiang Rai City, while Chiang Mai Province is Chiang Mai City. This should lessen the confusion.
Chiang Rai is more laidback and its strengths in terms of tourism are the lush mountains in the countryside and the rich northern Thailand culture that is heavily influenced by ethnic groups (hill tribes). Chiang Mai is very tourist-friendly, especially the city center which is easily navigable. Restaurants, accommodations, and nightlife abound.
Chiang Rai has yet to have its own railway station, so this mode of transportation is definitely not an option. You can reach Chiang Rai from Chiang Rai via bus, private transfer or tour package. Note that these are just some of the possible options. Whichever mode of transportation you choose, you will pass through Route 118 (standard route). Others, especially private vehicles, take Route 118 and Route 1 (alternate route) to avoid heavy traffic, especially during the peak/high season. You will pass through the alternating winding road and straight road. Overall, the route features verdant surroundings and scenic views.
---
WHAT'S COVERED IN THIS GUIDE?
By Bus
Departure Point: Arcade Bus Station. Note that there are three bus terminals in Chiang Mai City — Chiang Mai Bus Terminal 1 (Chang Phuak Bus Station), Chiang Mai Bus Terminal 2, and Chiang Mai Bus Terminal 3. The last two are collectively called (Arcade Bus Terminal/Station). Terminal 1 serves van and buses with routes to other districts in Chiang Mai. Terminal 2 and 3 are built next to each other located 3km from the city center, on the eastern end of Kaew Nawarat Road (near the Superhighway Route 118), on the northwest portion of Chiang Mai. It serves long-distance buses to and from Chiang Mai.
Bus Terminal 2 or 3: The most recommended bus company is Greenbus. Its hub is at Bus Terminal 3. If you are coming from Chiang Mai city center, you can take any of these three options to Arcade Bus Station: songthaew, tuk-tuk, taxi or Uber. The cheapest option is the songthaew (THB 40-50). The travel time is 15-20 minutes.
Purchase Ticket: Greenbus company has a systematic way of selling tickets. First, you need to get your queue number. When your number is called, go to the ticket counter and buy your ticket. The fare ranges from THB 130 to THB 300, depending on the type of bus — Express or VIP. Rates may vary depending on the season. It's best to book in advance online during high season. 12Go is the most trusted booking site.
Travel Duration: 2-4 hours (depending on the season and traffic condition)
Arrival: Chiang Rai has two bus terminals: the old one (Bus Terminal 1) and the new one (Bus Terminal 2). The old one is located in the city center, near the Night Bazaar, while the new one is 7km from downtown. The buses usually make a stop at Terminal 2 first, then finally terminates at Terminal 1.
---
By Private Transfer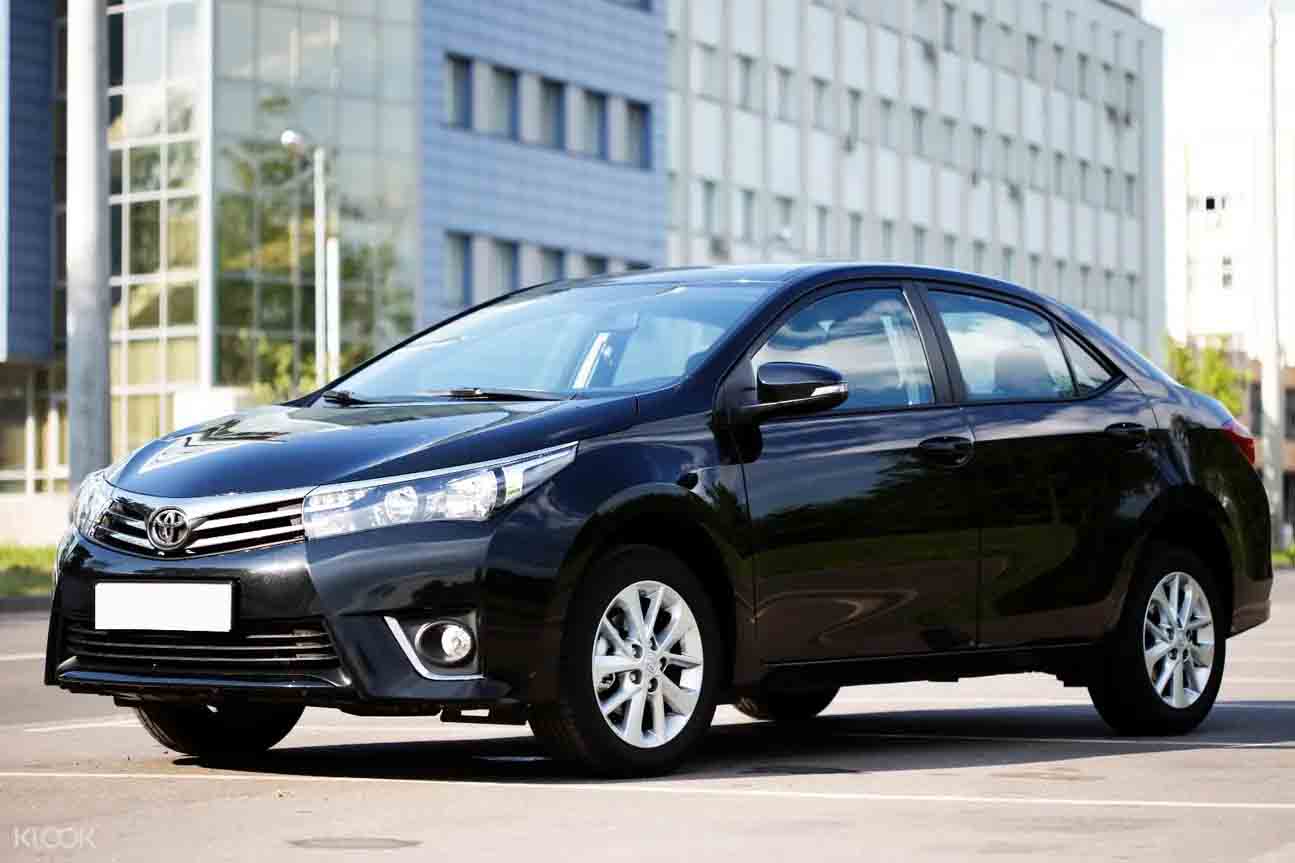 Another option is to book a private transfer between Chiang Mai and Chiang Rai. This might be more convenient for those who will travel as a group, whether friends or family members. Klook is another trusted booking site that offers private city transfers between Chiang Mai and Chiang Rai. The package includes an English-speaking professional driver and door-to-door hotel transfers (pick up and drop off). You may choose a car or a van, depending on the number of people in your group.
✅ BOOK PRIVATE TRANSFER BETWEEN CHIANG RAI AND CHIANG MAI HERE
---
By Group Tour
As mentioned before, there are tour operators and travel agencies aplenty in Chiang Mai's city center. You may book a day tour to Chiang Rai, either join-in or private. The usual tour includes the White Temple (Wat Rong Khun) and the Golden Triangle. Others offer the countryside areas. If you book a private tour, you can customize the itinerary according to your interest and priorities. Klook curates tours for Chiang Rai from Chiang Mai too. The itineraries may also include the Blue Temple (Wat Rong Suea Ten), the Black House, Mae Khajan Hot Springs, Don Sao Island, and a visit to the Long Neck Karen village. Lunch is normally included in the package.
Klook offers discounted rates when you book with them. Check the rates and inclusions through the links below:
✅ CHIANG RAI DAY TOUR OPTION 1
✅ CHIANG RAI DAY TOUR OPTION 2
✅ CHIANG RAI DAY TOUR OPTION 3
---
2️⃣0️⃣1️⃣9️⃣ • 9️⃣ • 6️⃣