Chiang Rai is a combination of natural and cultural wonders. While the province's western and northern regions are dominated by mountains and jungles, the eastern portion is shaped by river plains. Mountain hiking, jungle trekking, temple-hopping, and exploring heritage sites are some of the popular activities and things to do in Chiang Rai.
It is the northernmost province in Thailand, sharing borders with countries Myanmar to the north and Laos to the east. The province is also part of Southeast Asia's so-called Golden Triangle where the borders of three countries — Thailand, Myanmar, and Laos — meet at the junction of Ruak and Mekong Rivers. The primary set-off point to Chiang Rai is Thailand's capital, Bangkok.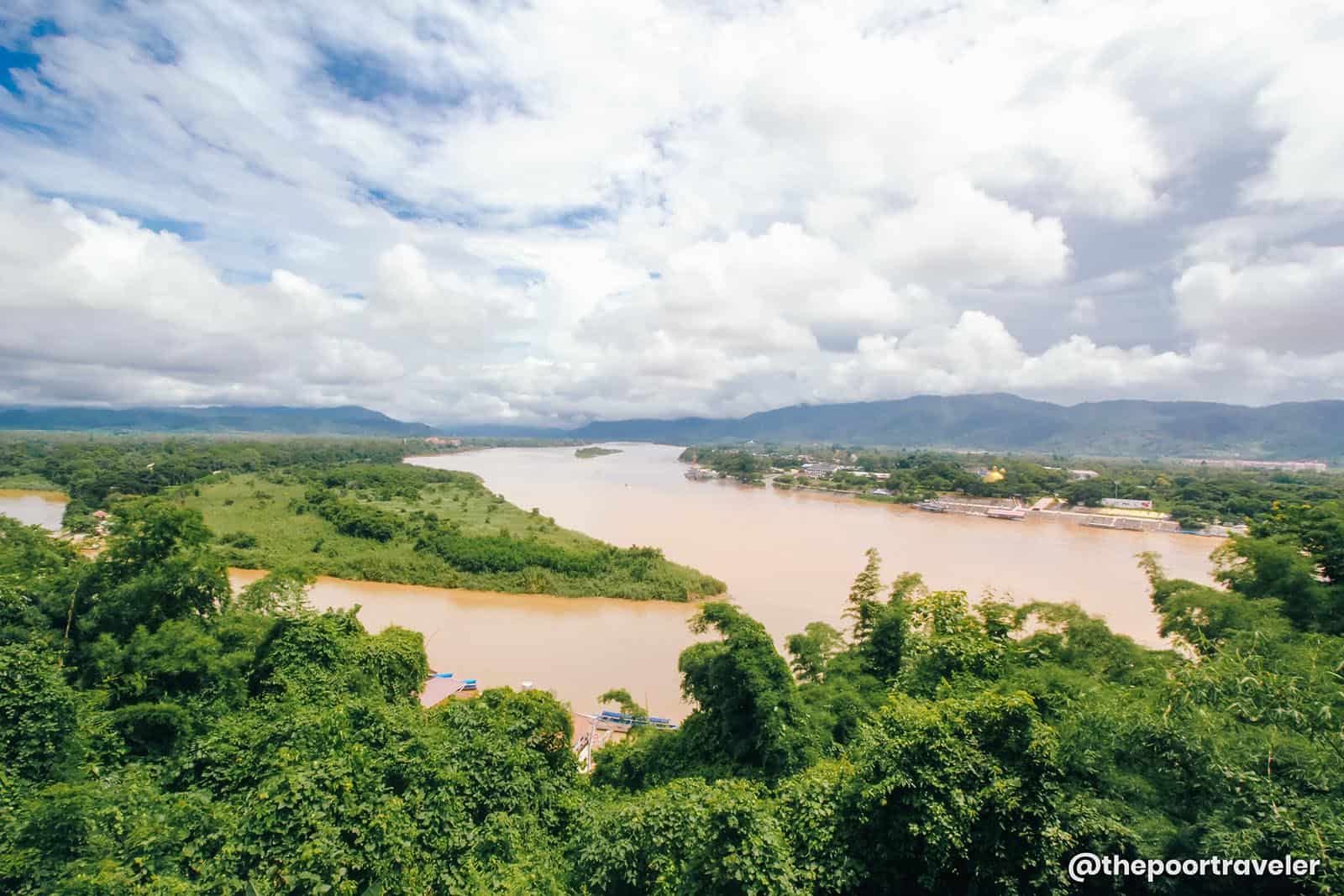 Bangkok is one of the transportation and tourism hubs in Southeast Asia, specifically the Banana Pancake Trail (famous among Western backpackers). The distance between Chiang Rai and Bangkok is over 800 kilometers. From the capital, you can reach Chiang Rai by air, by land (bus or private car), and by train (from a station in Lampang or Chiang Mai).
---
WHAT'S COVERED IN THIS GUIDE?
By Air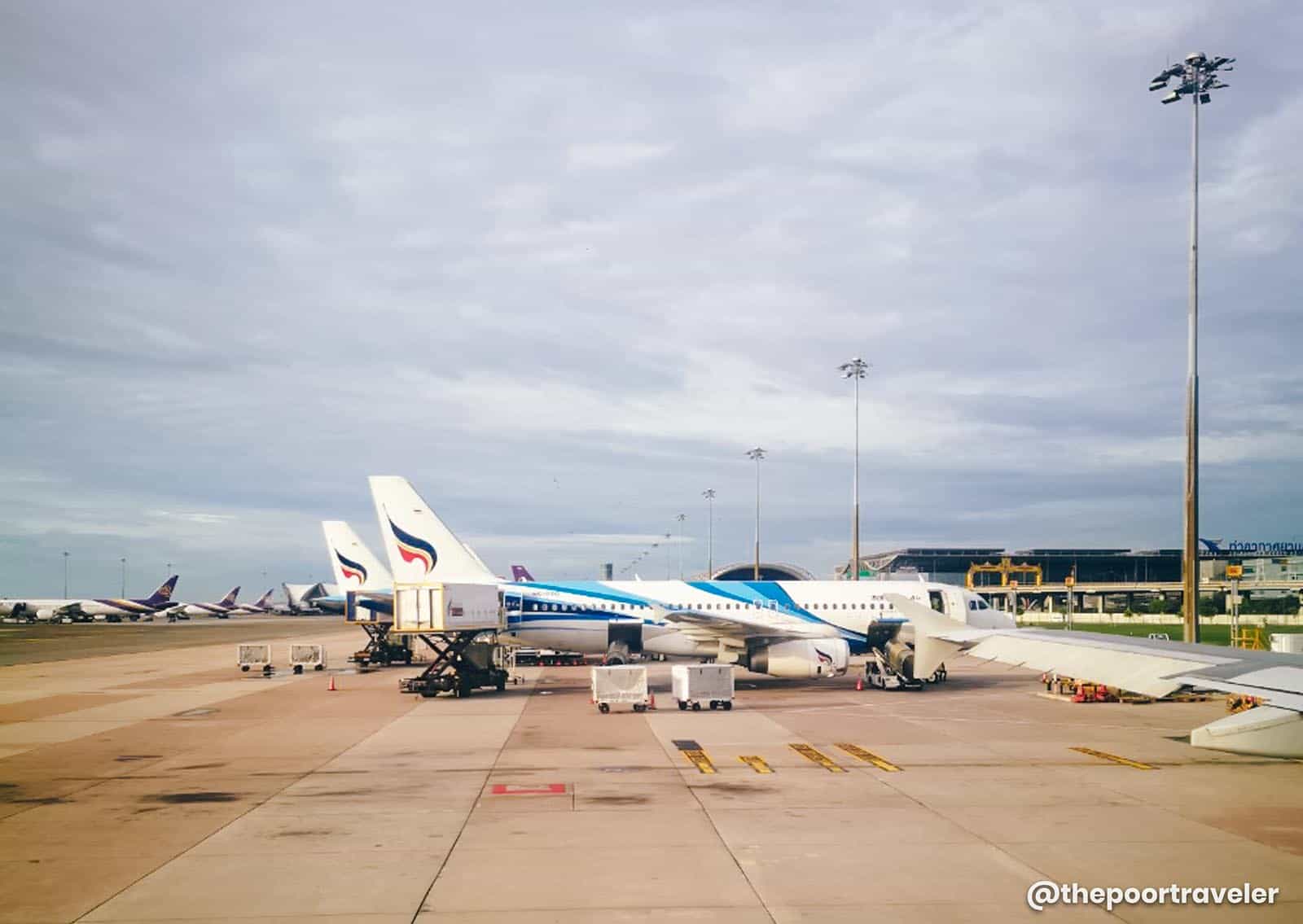 This is the fastest and most convenient option. Mae Fah Luang International Airport (CEI), also called Chiang Rai International Airport, is the gateway to the province. The airport is located in Chiang Rai city, which is strategically situated at the heart of the province. The city center is still eight kilometers from the airport. Aside from Bangkok, the airport also links the province of Chiang Rai to Phuket and some parts of China, including Macau and Hong Kong.
It connects to Bangkok — both Suvarnabhumi Airport (BKK) and Don Mueang Airport (DMK) — by several airline companies plying the Chiang Rai-Bangkok route daily. Fares to Chiang Rai from Bangkok are relatively cheap. One of the trusted airlines serving this route is Bangkok Airways.
If you are flying to Chiang Rai via Bangkok Airways, Suvarnabhumi Airport will be your set-off point. The reflected airfare is inclusive of free 20kg baggage allowance and in-flight meal/snack. Bangkok Airways was awarded the World's Best Regional Airline 2019 and Best Regional Airline in Asia 2019 by Skytrax. The flight duration is 1-1.5 hours.
---
By Bus
This is a cheaper option but takes long hours of travel. There are two bus terminals in Chiang Rai City — Bus Terminal 1 (old) and Bus Terminal 2 (new).
Bus Terminal 1. Located at the city center near the Night Bazaar: Prasopsook Road, Tambon Wiang, Chiang Rai. This is the hub for most of the provincial buses traveling to and from any towns in Chiang Rai. The most prominent is the Greenbus, the private company which operates mainly in Northern Thailand.
Bus Terminal 2. Located 7km from the city center (10-15 mins): Phahonyothin Road, Tambon San Sai, Chiang Rai. Long-distance buses or highway buses coming from other provinces in Thailand including Bangkok stop here. So if you are coming from Bangkok, you will most likely arrive at the new bus terminal. If you want to go to the city center, you can take the songthaews to go to Bus Terminal 1. Songthaews are covered pickup truck shuttle, similar to the Philippines' jeepney. The fare is around THB 20 per person.
Here are some of the details on how to go to Chiang Rai from Bangkok by bus.
Departure Point from Bangkok: Northern Bus Terminal Bangkok (also called Mo Chit Bus Terminal). This is near Chatuchak Market, so that would be your landmark. The nearest train station is the BTS Mo Chit Station. Other departure points are Sombat Tour Office Vibhavadi and Siam First Tour at Pracha Niwet 1 for those who will opt to get on a private bus tour. Generally, Mo Chit Bus Terminal is your jump-off point.
Bus Types: Here are the usual bus types — VIP/First Class, air-conditioned/Second class, non-air-conditioned/standard/ordinary.
Bus Fare: The fare will depend on what type of bus you will book. The prices may vary and change without prior notice, depending on the season too. Normally, the fare ranges from THB 400 to THB 900.
Where to Buy Ticket: You may buy your ticket at the departure terminal or from any travel agencies (you just have to be discerning to avoid getting scammed). During peak season (November-May), it is recommended to book your ticket in advance or to do it online to avoid long queues and secure your seat. If you will book online, you can use 12Go, a content aggregator site where you can see different bus companies offering the route and compare the fares and inclusions.
Bus Operators: Here are some of the bus companies running the Bangkok-Chiang Rai route — Bangkok Busline, Budsarakam Tour, Siam First, and Sombat Tour.
Travel Duration: 10-12 hours (overnight bus) / 12-14 hours (day bus)
Day Bus or Night Bus: Most of the tourists prefer the night bus because they can save money by spending the night on the bus while traveling than booking hotel accommodation. But if you are the type who wants to appreciate the scenery along the way, then the day bus is for you.
---
By Train
At present, there's no direct train route from Bangkok to Chiang Rai. You will have to do a bus transfer to Chiang Rai at either Chiang Mai Railway Station or Nakhon Lampang Railway Station. There are rapid, express, special express, and local/ordinary trains. You may check State Railway of Thailand for the fares and schedule. Click the Northern Line option for Bangkok-Chiang Mai or Bangkok-Lampang route.
Via Chiang Mai: The travel time from Bangkok to Chiang Mai by train is 11-13 hours plus bus ride to Chiang Rai that can last from 2-4 hours, depending on the traffic and road condition. The train fare is THB 120-600 and bus fare is around THB 300.
Via Lampang: The travel time from Bangkok to Lampang by train is 9-11 hours and the bus ride to Chiang Rai that can take 3-5 hours, depending on the traffic and road condition. The train fare is THB 100-500 and bus fare is around THB 400.
---
2️⃣0️⃣1️⃣9️⃣ • 9️⃣ • 6️⃣
More Tips on YouTube ⬇️⬇️⬇️