Nice is the second most visited city in France, next only to Paris. And it's not difficult to see why. It has all the right elements for a tourism powerhouse — a picturesque location along the Mediterranean, a well-connected airport and railway station, an undeniably romantic vibe, a distinct culture, and a long, eventful history.
On top of all that, Nice is also the primary gateway to the French Riviera. Tucked neatly in the southeastern corner of France, the French Riviera is laced with a scenic coastline that is punctuated by several postcard-worthy towns and villages. From Nice, other destinations in the region and neighboring areas are a short bus or train ride away. No wonder, many travelers choose Nice as their base when exploring this corner of Europe.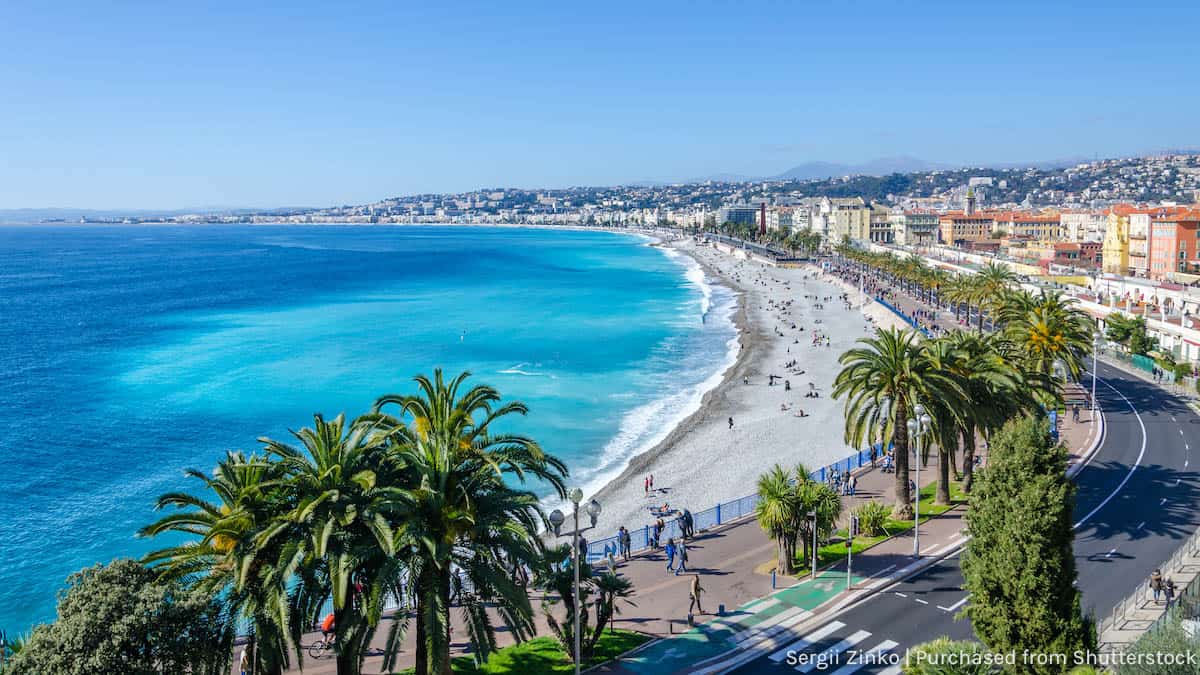 You can do this by taking public transportation or by joining a group tour. If you plan to visit just one or two in a day, the bus or train makes sense. The bus, in particular, is very cheap.
By Bus. This is the cheapest but slowest option. The TAM (Transport Alpes-Maritimes) operates intercity buses within the region, from Cannes to Menton. The most popular bus routes are the Bus 100, which can take you from Nice to Villefranche-sur-Mer to Monaco to Menton, and Bus 200, to Antibes and Cannes. Fare is only 1.50€, valid for the next 74 minutes. See schedule here!
By Train. The TER Provence-Alpes-Côte d'Azur can take you to other cities and villages in the region. The main station is the Gare de Nice-Ville. Fares are 1.90€ for Villefranche, 4.10€ for Monaco, 4.80€ for Antibes, 5.50€ for Menton, and 7.20€ for Cannes. Check schedule here!
But if you want to see multiple destinations in the region or you want a better appreciation of each stop, we recommend joining a group tour. You'll find dozens of them, each with their own itineraries. There are two main types: a Riviera tour, which will take you to the seaside cities like Villefranche, Eze, Monaco, and Cannes; and a countryside tour, which will take you to inland villages and towns like Grasse, Gourdon, and Opio. You can book them on Klook.
✅ Book the RIVIERA TOUR here!
✅ Join the COUNTRYSIDE TOUR here!
---
WHAT'S COVERED IN THIS GUIDE?
Monaco
Monaco is a tiny but sovereign country that is easily accessible from Nice. Don't let its size fool you because this destination offers plenty of attractions and style for tourists. Some places of interest you can include in your itinerary are the Palais du Prince, Jardin Exotique, Larvotto Beach and others.
How to get there: You can take the train to Monaco Monte-Carlo from Nice Ville station. One way fare is around 4.10€ and the trip takes approximately 20 minutes. Alternatively, you can take Bus #100, the Monaco/Menton route, from Nice. You can board it from the top of the Port near a church. The fare is 1.50€ and the ride lasts for about 45 minutes, but will pass through beautiful views.
---
Cannes
Many know Cannes for the famous movie festival exhibiting the artistry of many movie makers around the world. However, it is also a prime tourist destination along the French Riviera because of its historic sites, museums, and beaches. Some places of interest include the Marche Forville, La Croisette, Le Vieux Port and others.
How to get there: You can easily reach Cannes from Nice by train. The trip takes approximately 30 minutes with a train leaving every hour. Alternatively, you can catch the bus departing from either Terminal 1 or 2 at Nice International Airport and will arrive at Cannes' bus station. Bus 210 and 200 go to Cannes as well; the former is the express service while the latter takes multiple stops (longer travel time).
---
Antibes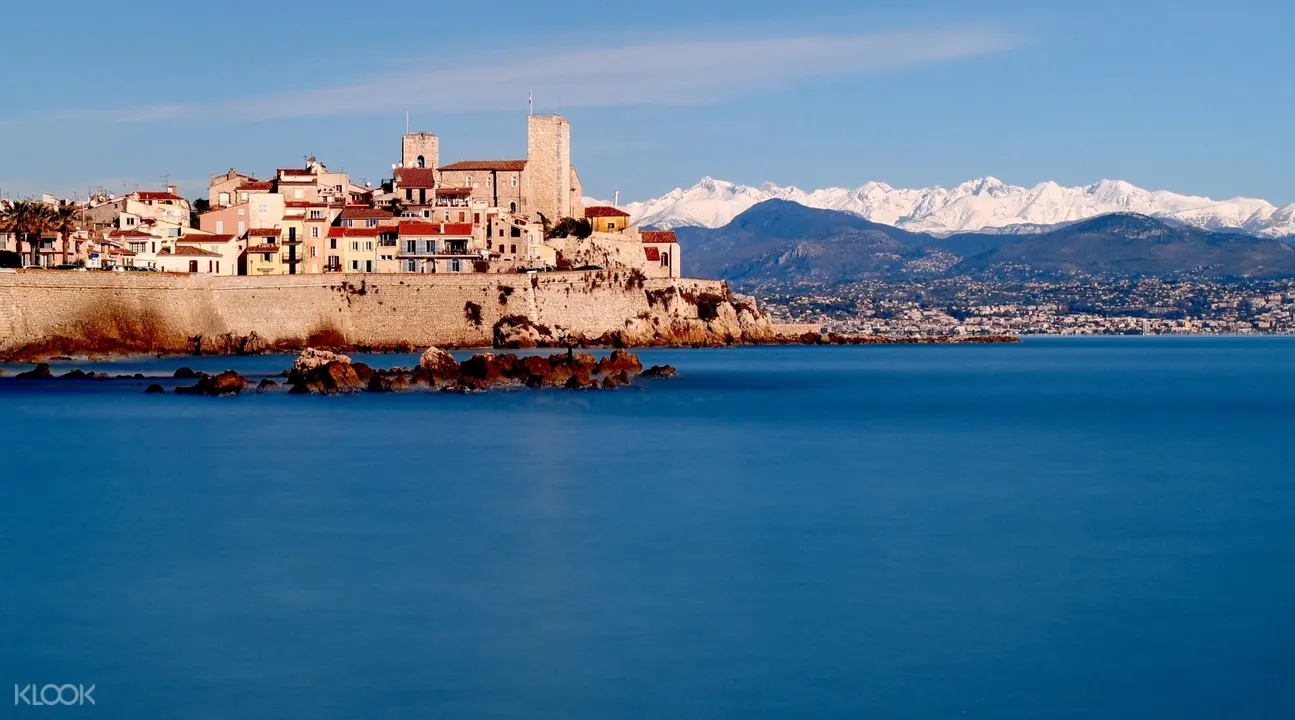 This quaint town may not ring a bell like Cannes, but it has a lot of old world charm. Antibes has a beautiful old town and a number of festivals. It's one of the most captivating towns in the Riviera. Some attractions include The Naval and Napoleonic Museum, Picasso's Trail, Cap d'Antibes and Fort Carre just to name a handful.
How to get there: You can take bus #200 to reach Antibes, the fare is only 1.5€. However, this can take a long time because of the traffic and multiple stops. Alternatively, you can board a train at Nice-Ville station to Antibes; the trip takes around 20 minutes.
---
Villefranche-sur-Mer
Villefranche-sur-Mer is a lovely seaside commune east of Nice, just near the Monégasque border. Aside from picture-perfect views, it boasts centuries-old structures like the Saint Michel Church and Saint Elme Citadel. Facing the Bay of Villefranche, its coast also attracts beach-goers!
How to get there: You can take the train to Villefranche. One way fare is around 1.90€. You can take Bus #100, the Monaco/Menton route, or Bus 81. The fare is 1.50€.
---
Eze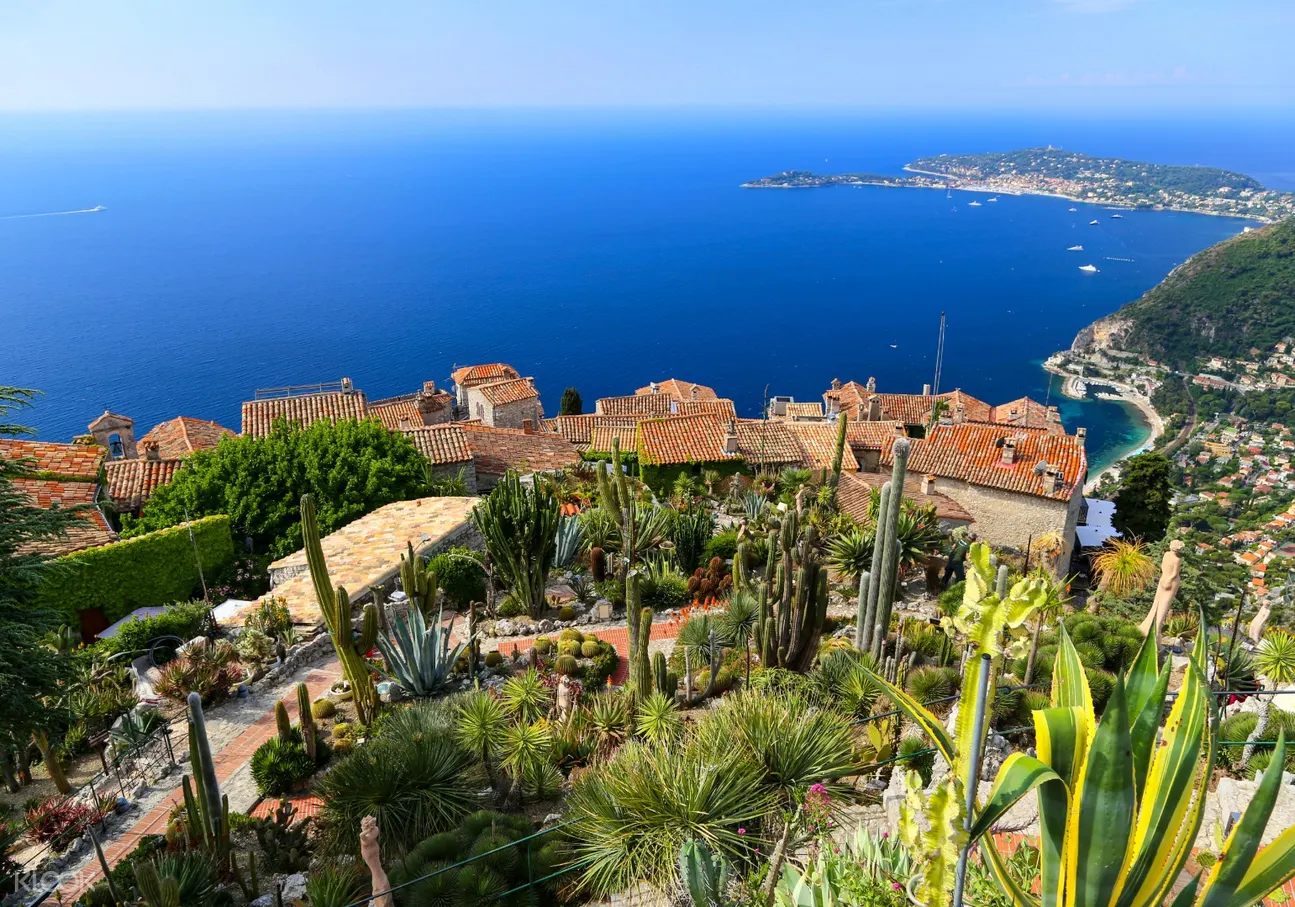 Situated between Villefranche and Monaco is Eze, a 1500-year-old village perched at 430 meters atop a hill. Its serenity is perfect for a quiet, romantic time. Go on a leisurely walk on its medieval alleys or enjoy a glass of wine while admiring the gorgeous view of the sea! Eze also has a botanical garden that you might want to check out.
How to get there: From Nice, take Bus #82 or #112. Fare is 1.50€. Travel time is around 30 minutes.
---
Gourdon
Another perched village you should consider including in your itinerary is Gourdon. It hangs above the Gorges du Loup, a breathtaking canyon best known for the Saut du Loup waterfall. Get lost in between its medieval stone houses or visit the castle, built for the Counts of Provence back in the day.
---
Grasse
Most popularly known as the world's perfume capital, the village of Grasse has had a thriving perfume industry since the 18th century. It produces two-thirds of the perfume and food scents in France. In Grasse, you can join a guided factory tour and learn more about the art and history of perfumes!
Don't leave without seeing the Notre Dame de Puy, the town's 12th-century Romanesque cathedral and the paintings of Jean-Honoré Fragonard, showcased in a museum housed in a 17th-century villa.
---
Aix-en-Provence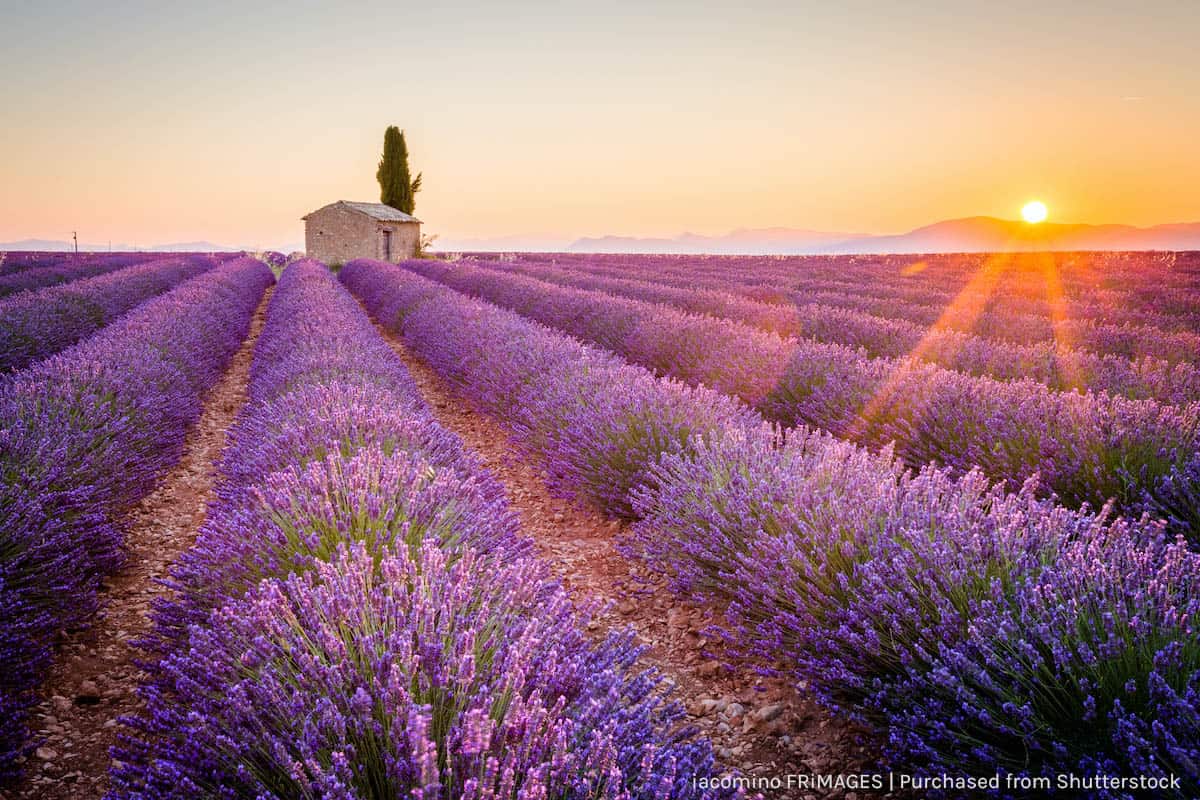 The city of Aix-en-Provence has historic structures, a stunning countryside, and plenty of old world, rustic charm. Some noteworthy attractions include Cours Mirabeau, Le Thoronet Abbey, Vignoble de Provence and Chateau des Baux de Provence just to name a few.
If you have more time, you can also visit the many lavender fields carpeting its map.
---
Marseilles
As one of the oldest cities in France, Marseilles still retains a vibe from the bygone era. Its Old Port dates back to 600 BC and its different neighborhoods such as La Paine and Le Panier provide visitors with a glimpse of its storied past.
How to get there: Marseilles is easily accessible from Nice. One option is to take the train from Nice-Ville Station to Marseille St. Charles station. Fare is somewhere around 25€ to 64€ depending on seat class. However, prices may vary depending on season and availability so check online. The trip takes approximately 2.5 hours. Alternatively, you can take the bus from Nice Airport Bus Station to Marseille Train Station for as cheap as 5€.
---
Avignon
Avignon is a possible long day trip from Nice. This city played an important role in Europe's history because it was once the Catholic Church's center of power and influence. You'll see many stunning gothic and renaissance structures. Some of the places you can visit include the Palais des Papes, Pont Saint-Benezet, Place de l'Horloge and others.
How to get there: You can catch a train from Nice Ville station. The ride takes around 4 hours one way. Try to board the first train that leaves to have more time in Avignon.
---
Top Budget Hotels in Nice
Here are the top budget hotels in Nice, as ranked by Agoda customers:
---
---
2020 • 8 • 12