Monaco is one of the most popular destinations from Nice; thanks mostly to its close proximity and easy access. Although there is no hard border with France, Monaco is a sovereign state — the second smallest, yes but still a completely different country — which adds to its appeal. For country collectors and bucket list checkers, visiting Monaco from France means hitting two birds with one stone.
Although it's possible to stay in Monaco, most travelers choose to visit the microstate on a day trip. The usual base is Nice, the nearest major city. It's also where the closest airport is located, since Monaco doesn't have its own.
In this post, we'll share with you how to get to Monaco from Nice city center and Nice Airport.
WHAT'S COVERED IN THIS GUIDE?
NICE CITY CENTER TO MONACO
By Bus
Several buses can take you from various parts of Nice to Monaco, but the most popular is BUS #100. And for a good reason.
BUS 100 (Nice-Monaco-Menton) takes one of the most scenic bus routes in the world. Yes, it makes a lot of stops along the way and takes twice as long as the train, but it drives on the coastal road, treating passengers to some of the most spectacular views of the French Riviera.
The bus comes from Port Lympia, which is the best place to catch it. It goes all the way to Menton, a town near the Italian borderm but makes several stops in Monaco.
Travel time: 45 minutes.
Fare: 1.50€ (good for 74 minutes).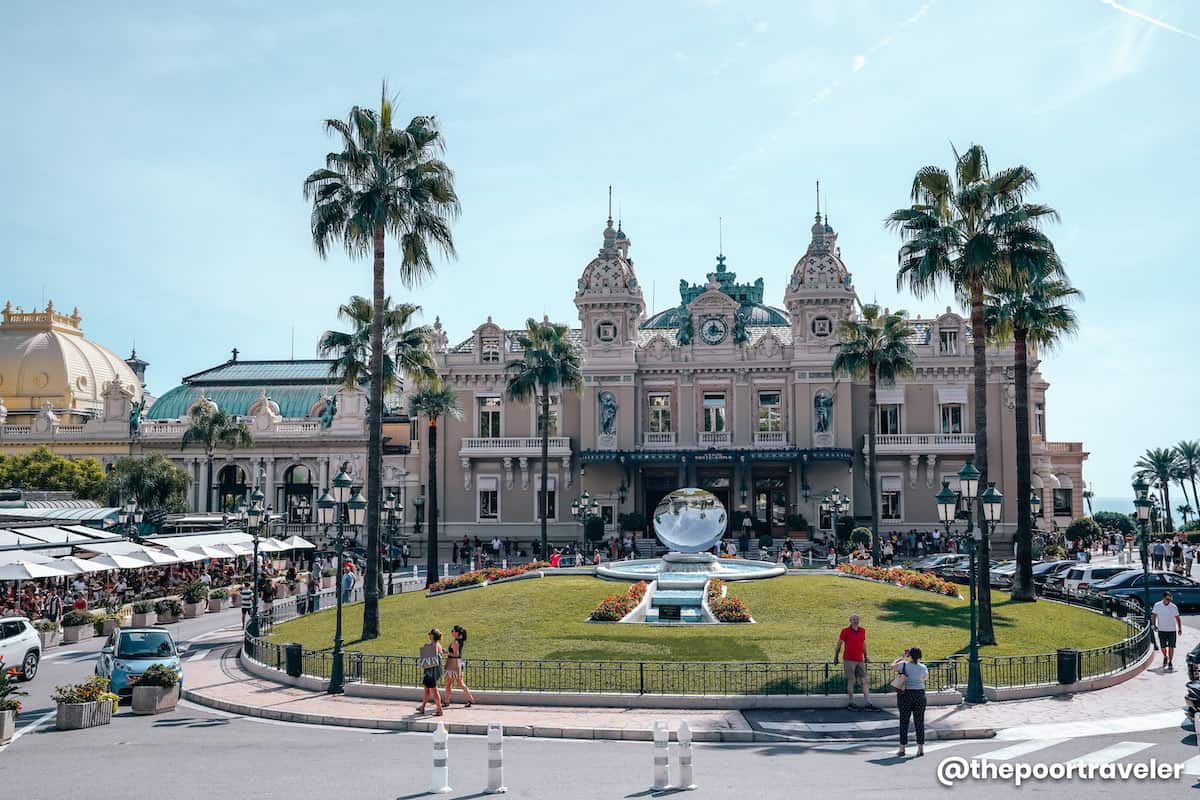 Another option is BUS 100X which can take you to Monaco faster. However, the time difference isn't much and the journey doesn't offer great views, so BUS 100 is more recommended.
---
By Train
Gare de Nice-Ville is the city's main railway station. It's located in the Thiers area, just a short walk from the northern end of Avenue Jean Medecin. If you're coming from other parts of the city, you may take the tram to Thiers Station (Line 1), which is located within spitting distance of the terminal.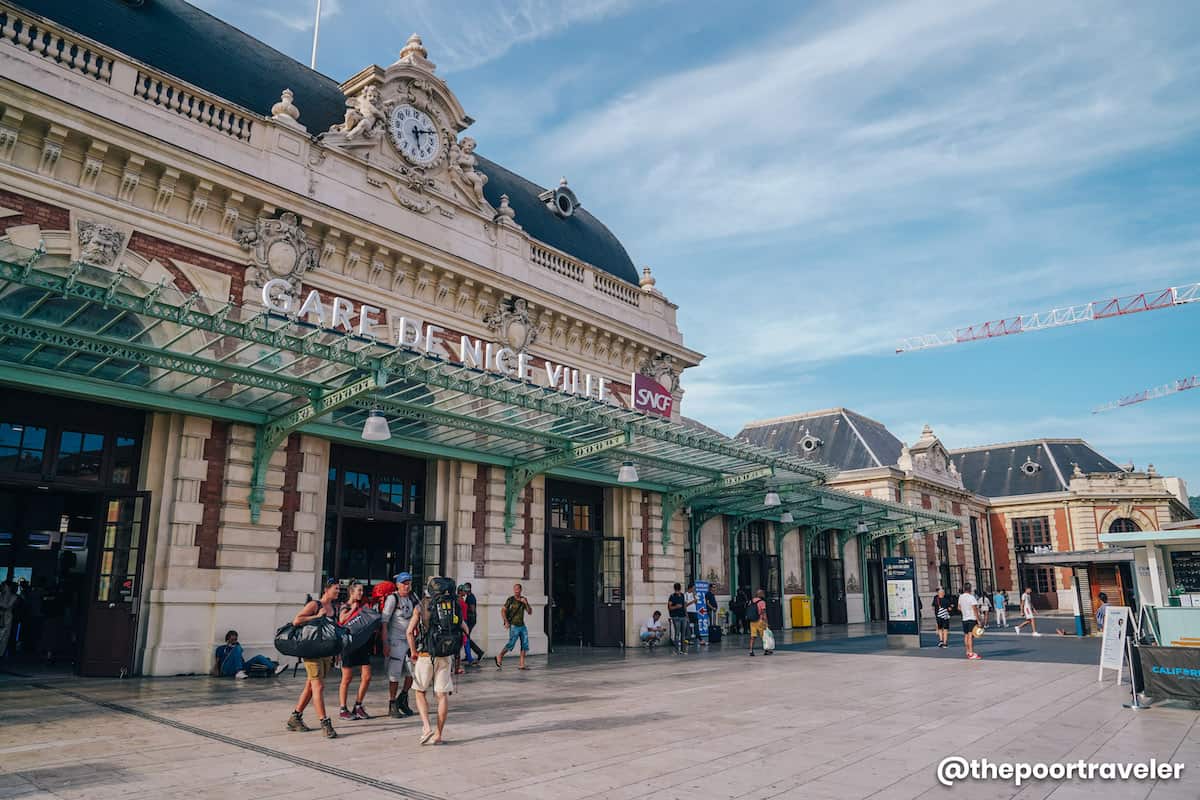 Another train station within the city center is Gare de Nice-Riquier, which is closer to the port area (Port Lympia). But it has fewer options than the Nice-Ville station.
From either station, catch a TER (regional train) to Monte Carlo Station in Monaco. It's the sixth stop from Nice-Ville station or fifth from Riquier.
Travel time: 25 minutes.
Fare: 4.10€.
If you're coming from Nice-Ville Station, you may also board a Thello train which also makes a stop in Monte Carlo. It's faster and can take you to Monaco in 15 minutes, but it's also more expensive.
---
By Group Tour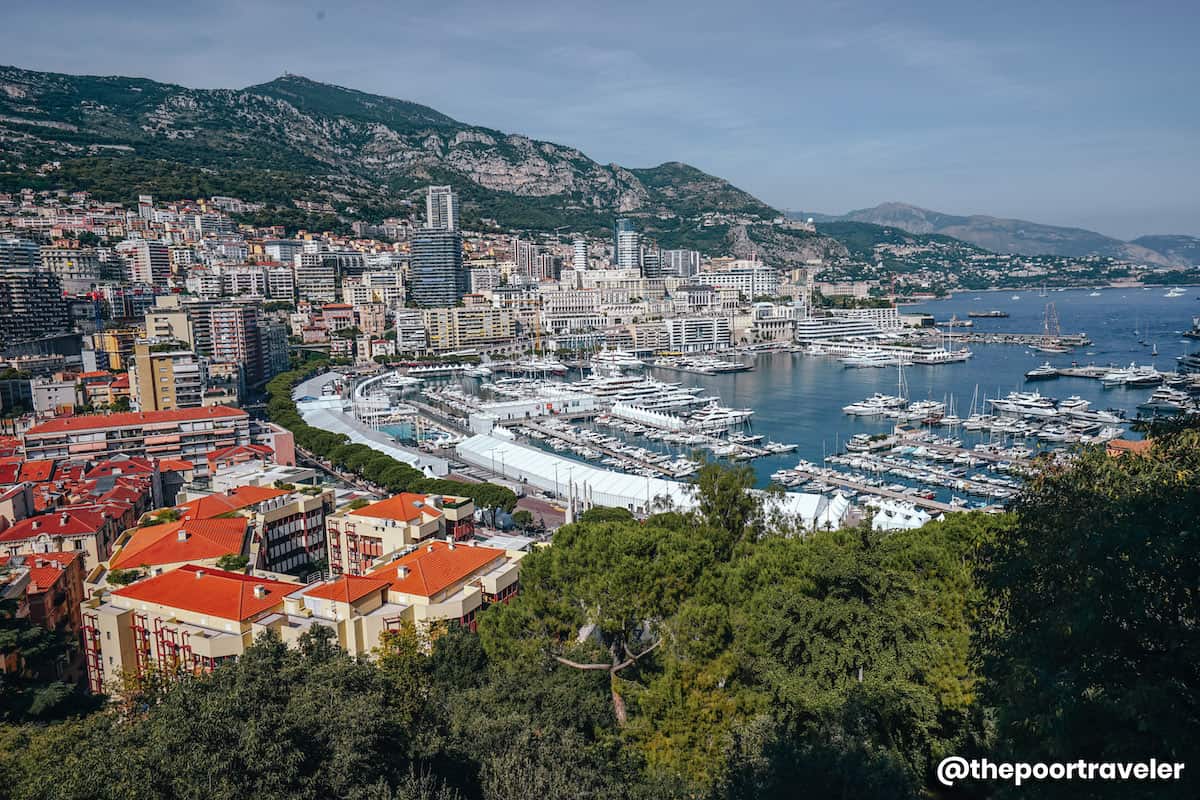 This is what we recommend. If you only have a day to spend in Monaco, having a guide can make your life a lot easier. You won't need to worry about directions or getting lost; you just need to follow. A guide can also share more insights about each stop, which makes for a better appreciation of the place and a better experience overall.
The tour usually starts at Gare de Nice-Ville, where you'll meet the guide who will lead you by train to Monte Carlo. The guide will take you around Monaco, sharing information about each attraction along the way. You can book this tour on Klook.
✅ RESERVE A SLOT HERE!
---
NICE AIRPORT TO MONACO
Monaco doesn't have an airport. The closest is the Nice Côte d'Azur Airport (NCE), or simply Nice Airport. If you're going to Monaco straight from Nice Airport, you have a lot of options: by bus, by tram-train combo, by taxi, by private car, and — wait for it — by helicopter. Yep, it's quite easy to book a helicopter to Monaco!
As you might have guessed, the taxi and, uhm, the helicopter are quite expensive. A taxi or private car ride can cost around 90€, while the helicopter fare starts at 150€ per person. This leaves us with two options: the bus and the railway.
Oh, by the way, if you've booked your accommodations in Monaco, check first whether or not your hotel offers airport transfer service.
By Bus
The easiest way to reach Monaco from the airport is by taking the bus. The BUS #110 can ferry you from the Nice Airport Terminals 1 and 2 to three stops in Monaco:
Place d'Armes
Monte-Carlo
Larvotto Bay Hotel
Check which of the above stops is closest to your hotel. Note that the bus terminates not in Monaco, so make sure you'll not miss your stop. Otherwise, you might find yourself in Menton, near the Italian Border.
For the full schedule visit this page: BUS 110 TIMETABLE!
---
By Tram & Train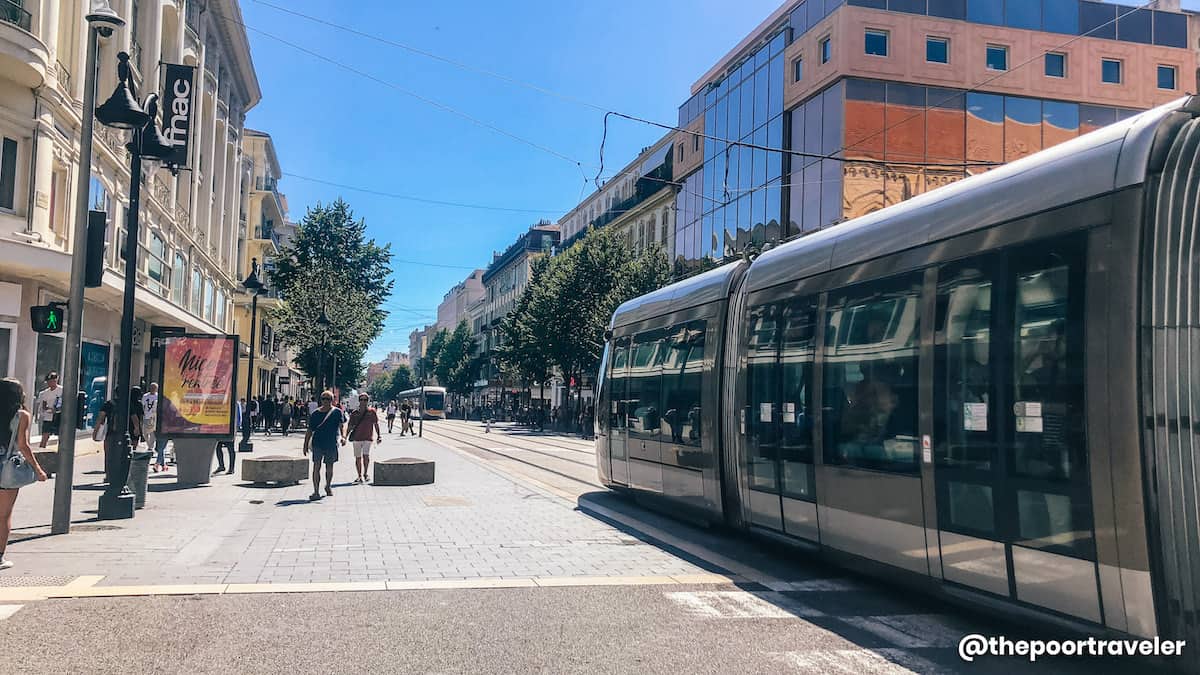 There is no train that links the airport directly to Monaco. To get there by train, you will need to take the tram to the city center of Nice first, where you'll find the Gare de Nice-Ville, the city's primary railway station.
Here's how to do it:
Purchase a ticket from the ticket machines at the tram station. One-way fare is only 1.50€, valid for 74 minutes. Make sure you have euro coins or credit card because the machines don't accept notes and don't give change.
Board the tram to Jean Médecin. Operating hours: 5:19 am until 12:15am (24:15).
Validate your ticket upon boarding. The validation machines are located onboard, near the door.

Validate here

Alight at Jean Médecin stop, located near the corner of Boulevard Victor Hugo and Avenue Jean Médecin. Walk towards Tram Line 1 (T1)
Switch to Tram Line 1 (T1). Your goal is to reach Thiers Station at the northern end of the avenue.

Alight at Thiers Station. From here, travel on foot to Gare de Nice-Ville, which is just a short walk away.
Board the train to Monte Carlo, Monaco. If you're taking the TER (regional train), Monte Carlo Station is the sixth stop. Fare: 4.10€. Travel time: 25 minutes.
Another option at the Gare de Nice-Ville is the Thello train, which is 10 minutes faster but more expensive. You can purchase tickets from the machines.
---
Top Hotels in Nice
Here are some of the top relatively inexpensive hotels in Nice, as scored by Agoda customers:
---
---
2020 • 8 • 12