2021 • 6 • 3
Tourists from anywhere in the country are now welcome again in Ilocos Sur. Starting 29 April 2021, in accordance to the Executive Order No.31, tourism activities in this Region 1 province has resumed. But like other destinations in the Philippines that has reopened to tourists, health and safety protocols are still in place.
All tourists are required to prepare and submit necessary documents prior to their intended travel date to be allowed entry. Along with the other provinces in Region 1, Ilocos Sur is using the Tara Na! website where visitors can check the required documents they need and schedule their travel. This is also where you can generate a QR Code that is essential when you visit the province.
In this post, you'll find out what you need to prepare for your trip if you're planning to visit Ilocos Sur.
WHAT'S COVERED IN THIS GUIDE?
1. Book a tour with a DOT-Accredited Travel Agency or Tour Operator.
Tourists visiting Ilocos Sur must have a pre-booked tour with an accredited tour operator or travel agency. This is to help manage and monitor the limited operating capacity of the tourists spots.
Below is the list of the authorized travel and tour companies with which you can book a tour.
Aboex Travel and Tours
karen_aboextravel@yahoo.com
Happy Juanderer Travel Inc.
happyjuanderer@gmail.com
Heritage Amazing Tours and Travel
heritage_amazing_tours@yahoo.com
Rychella Travel and Tours
rychellatravel@yahoo.com.ph
Wonderview Travel and Transport Services
wonderviewtravelandtransport@gmail.com
---
2. Secure a Negative RT-PCR or Antigen Test Result.
The type of test required depends on where you're coming from.
If you're coming from an ECQ, MECQ, and GCQ area, a negative RT-PCR test result taken within 72 hours prior to travel is required.
If you're coming from an MGCQ area, a negative RT-PCR test result taken within 72 hours prior to travel or an Antigen test taken 24 hours prior to arrival to the province is required.
Saliva based RT-PCR test result is accepted as an alternative if it is issued by the Philippine Red Cross.
---
3. Apply for a Tourist Pass at Tara Na! Visita.
To apply for a Tourist Pass, you must sign up for a Tara Na! VISITA account first. You can register here.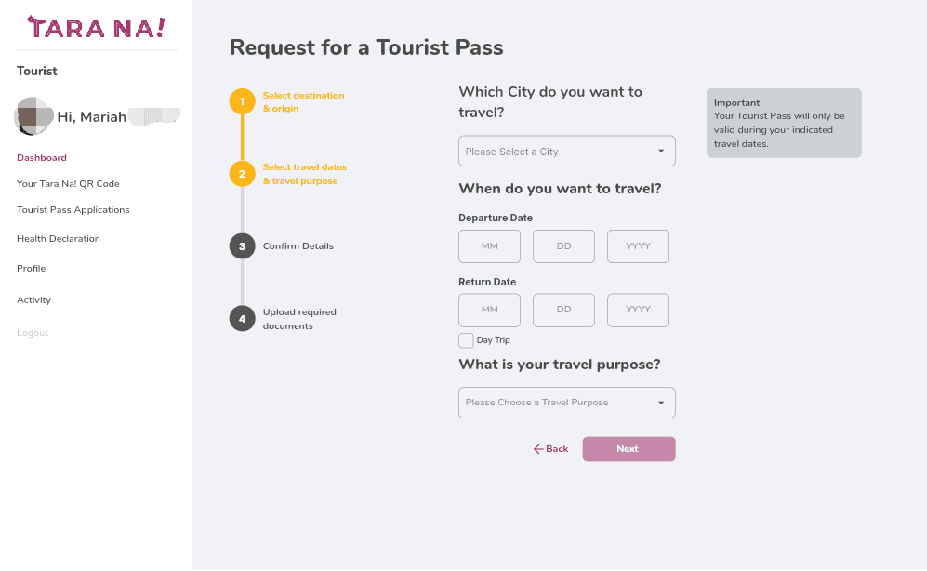 After creating an account, you need to submit the details of your trip and schedule your visit. You must do this at least 5 days prior to your intended travel date.
If you want a step-by-step guide on how to create an account and schedule your visit, READ: HOW TO GET A TOURIST PASS VIA TARA NA!
---
4. Save or print your QR Coded Tourist Pass.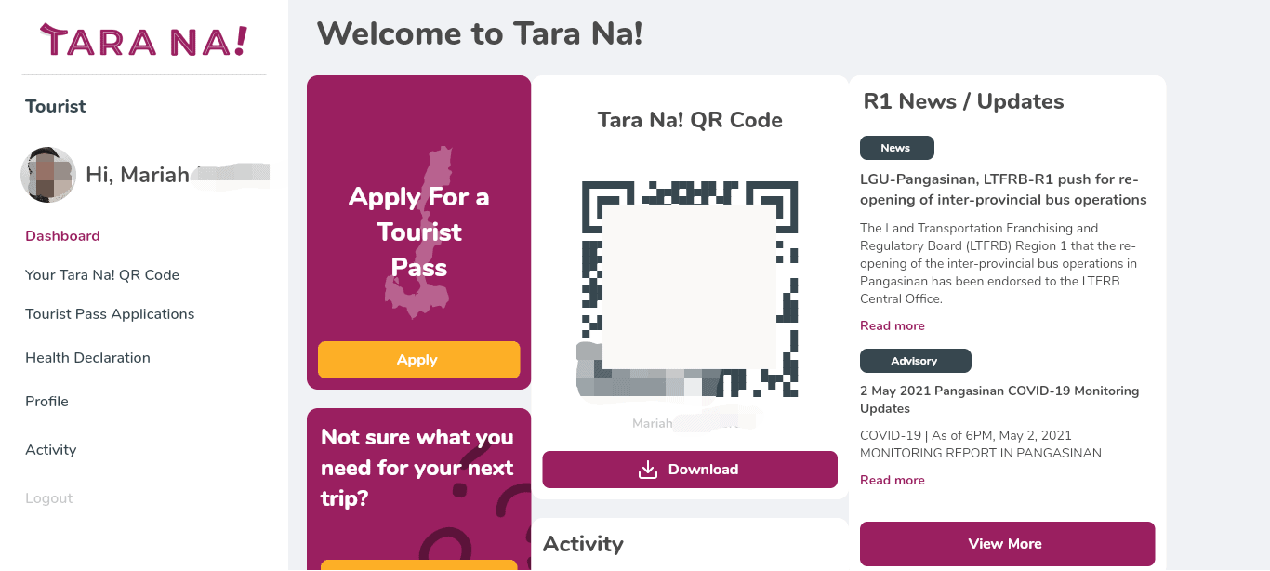 Once you have a Tara Na! VISITA account, download and save or print your QR Tourist Pass (QTP). Make sure to keep this with you at all times when you travel to Ilocos Sur.
---
More Tips on YouTube ⬇️⬇️⬇️