Last updated: 2022 • 02 • 22
S-Pass is an online travel management system developed by the Department of Science and Technology (DOST) in line with the Inter-Agency Task Force on Emerging Infectious Diseases (IATF) Resolution No. 101.
If you plan on traveling, this website will allow you to check the latest travel policies implemented by the local government units (LGUs) of your destinations and whether or not you need to secure travel permits.
Your destination may be classified as RESTRICTED, UNRESTRICTED or UNRESTRICTED BUT PASSING THROUGH RESTRICTED.
RESTRICTED – you need to create an S-Pass account to apply for a Travel Coordination Permit (TCP)
UNRESTRICTED BUT PASSING THROUGH RESTRICTED – you need a Travel Pass-Through Permit (TPP)
UNRESTRICTED (but not passing through any restricted area) – NO NEED for an S-Pass account, TCP or TPP.
You can go to the S-Pass website to see the current policy of the province you're planning to visit. Below is a guide on how you can create an S-Pass account.
---
WHAT'S COVERED IN THIS GUIDE?
How to Create an S-PASS Account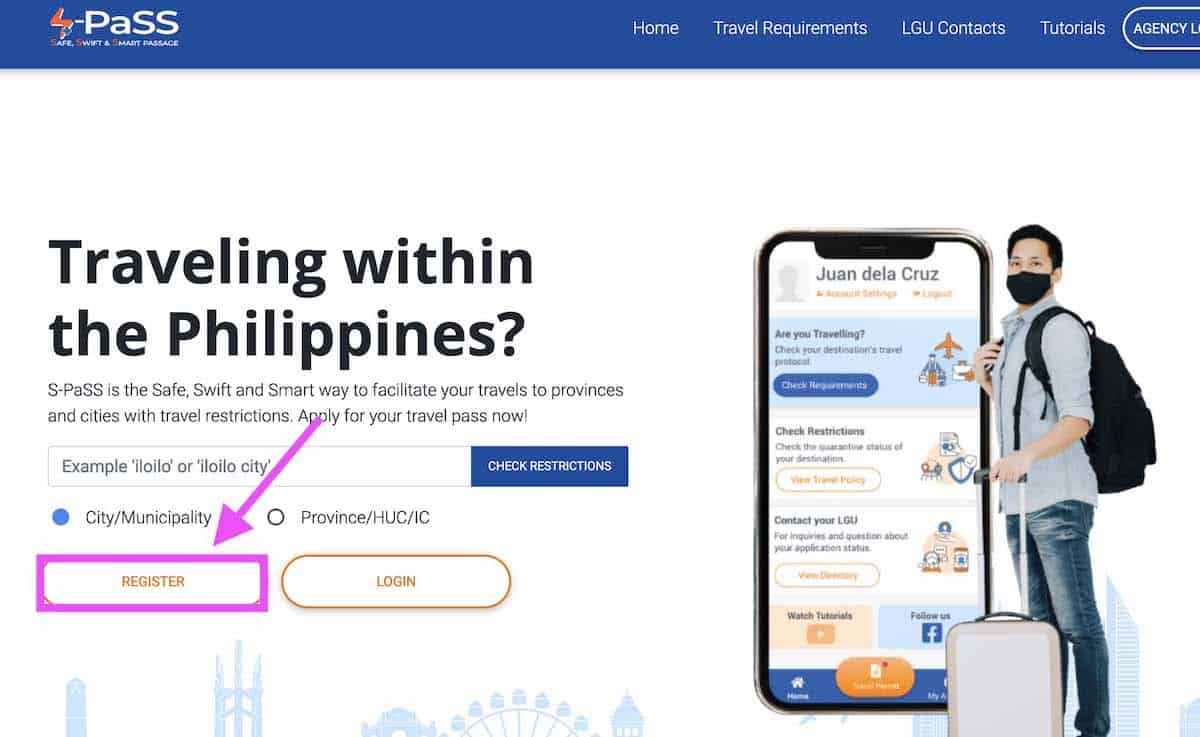 On your internet browser, go to s-pass.ph.
Click on REGISTER. The button is located just below the destination search box. You may also go straight to this page.
Register using your mobile number. Enter your 10 digit mobile number and click NEXT.
Create your password and fill in your personal details. Once you've filled in the details, click SUBMIT.
Review your information. Double check all the information you provided. Then, complete the captcha and click CONFIRM.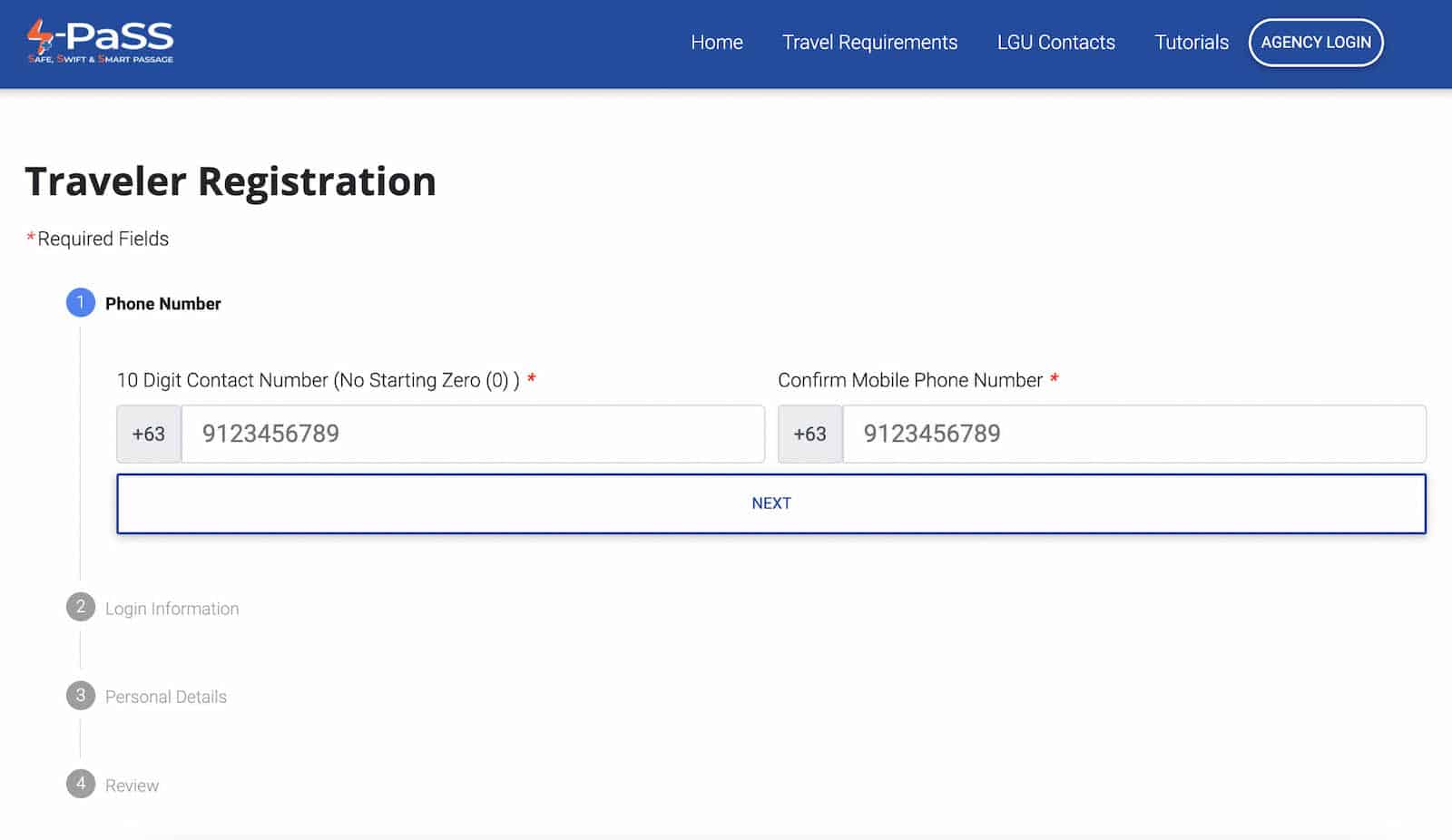 ---
How to Apply for a TCP (Travel Coordination Pass) for Restricted Areas
After you register, you may proceed with the process of applying for a TCP. Here's how: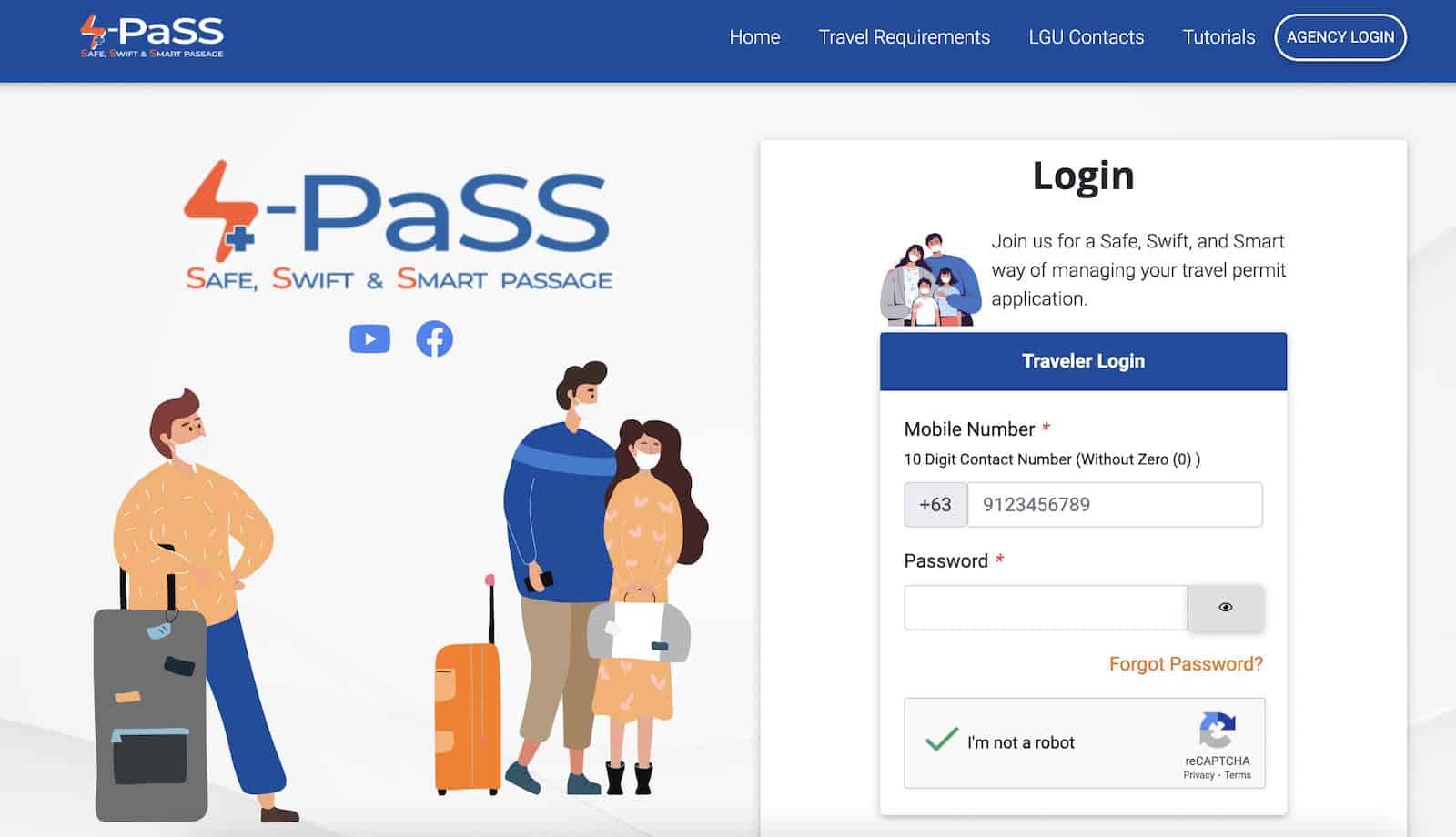 Log in to your account. On the home page, you'll find the LOG-IN button just below the destination search box. You may also go straight to this log-in page.
Click on APPLY PERMIT. You'll find the button under the ARE YOU TRAVELING header.

Enter your current location and your destination. Places are labeled by province and city or municipality. For example, if you're traveling to BORACAY, type AKLAN – MALAY because Boracay is in the municipality of Malay in the province of Aklan. Once you've entered the destination, you will see if you need to apply for a TCP and the other requirements. If you do, scroll to the bottom of the page and click APPLY FOR TRAVEL COORDINATION PERMIT (TCP).

Fill out the S-Pass TCP Application Form. The information you need to provide include:
– Full name
– Type of traveler (local/foreign tourist, returning resident, etc.)
– Emergency contacts
– Travel dates
– Origin LGU details
– Destination LGU details
– Mode of transportation
Answer the CAPTCHA and click PROCEED.

Upload the required documents. You're only allowed to upload one file per item, so when uploading multiple documents as one file (i.e. for OTHER DOCUMENTS), merge them as one file. Click SUBMIT.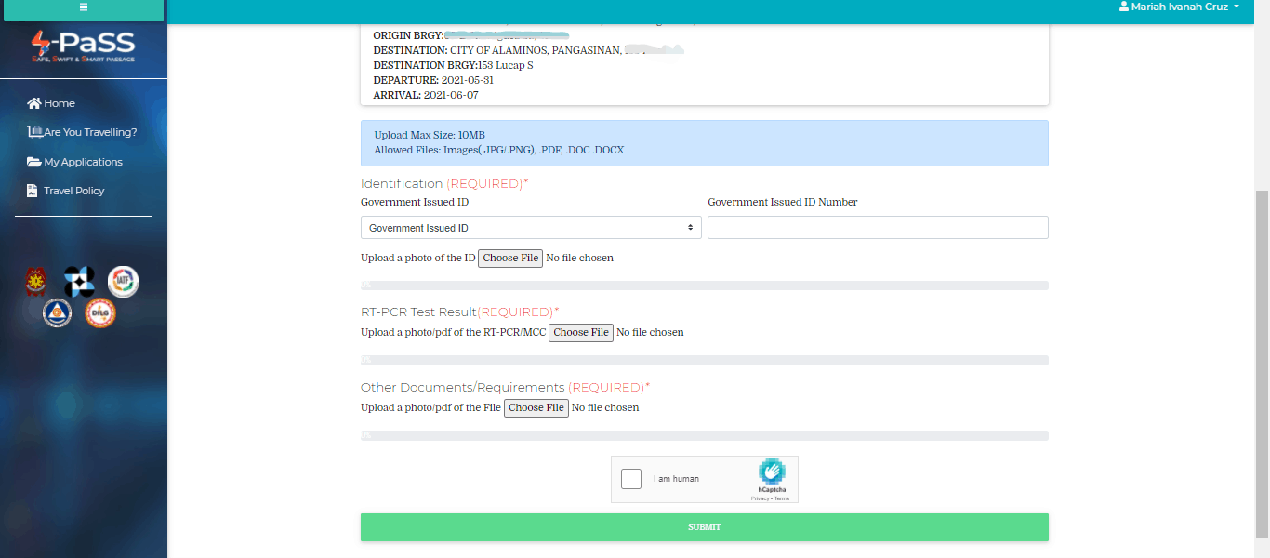 You must submit your TCP applications at least 2 days prior to your arrival.
The applications are processed on weekdays, 8:00am to 5:00pm.
---
Frequently Asked Questions
The Date of Departure and Date of Arrival fields are confusing. What's the difference?
The Date of Departure is the day you board the plane, ship or bus to your destination. The Date of Arrival is the day you're expected to reach your destination.
For most domestic flights (that are not close to midnight), these are the same dates. For example, if you're traveling from Manila to Boracay and you're flight is scheduled to depart NAIA at 8am and arrive in Caticlan at 9am, then the dates are the same.
But there are longer journeys, especially those traveling by bus or those who will connect at another airport. In some of these cases, the date of arrival is different from the date you left your point of origin.
This infographic succinctly explains it.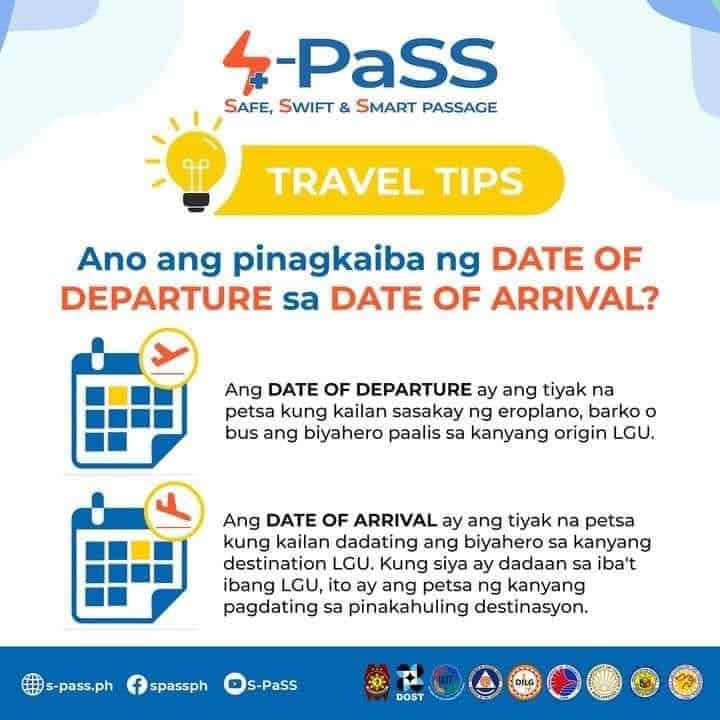 We get the confusion. It's easy to assume that the Date of Departure is the date you leave the destination for your return trip, but that's not the case. It's the day you leave your point of origin.
---
---