2021 • 6 • 19
Travel preparations have changed a lot compared to how it was before the pandemic. In the "new normal", there are additional requirements and documents that you have to secure prior to your travel. A lot of destinations also have an online registration where you would submit a health declaration form and generate a QR code that you would use upon entry to the province. One of these destinations is Surigao del Norte.
Surigao del Norte is best known among travelers for Siargao Island, one of the best beach and surfing destinations in the Philippines. If you're planning to travel to Siargao or anywhere within the province as a tourist, you are required to present a negative RT-PCR test result, valid ID, confirmed booking for an accommodation for the duration of your stay, and an e-Health pass.
An e-Health Pass is a digital QR-coded pass that you should generate prior to your trip. In this post is a step-by-step guide on how you can register and generate your e-Health pass with a QR code.
WHAT'S COVERED IN THIS GUIDE?
1. Visit the Surigao del Norte e-Health website.
You can find it at covid19.ssct.edu.ph/healthform.
Then, select the type of declaration.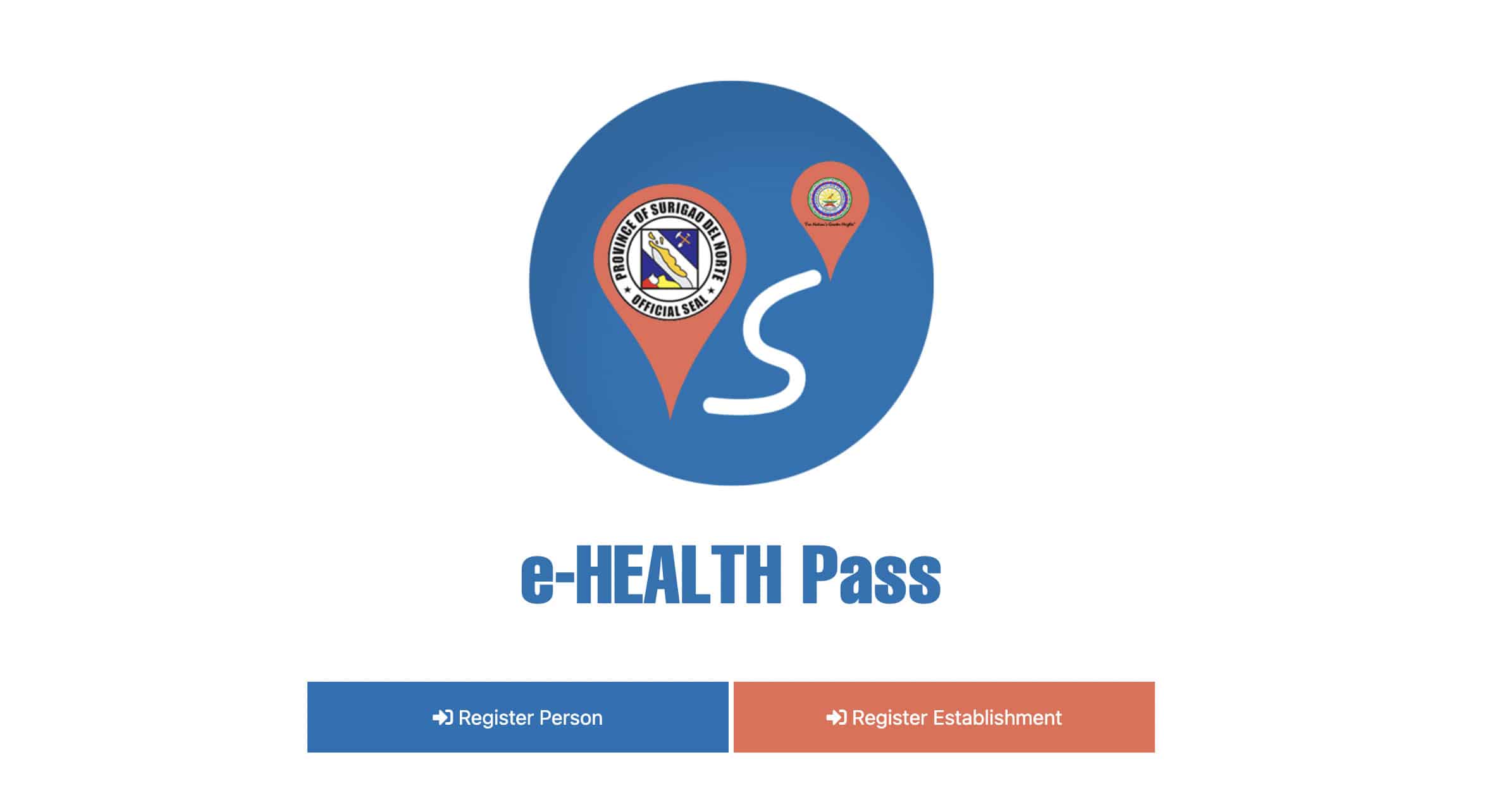 ---
2. Enter your basic information.
On the drop-down menu, select TOURIST. Then supply the following personal details: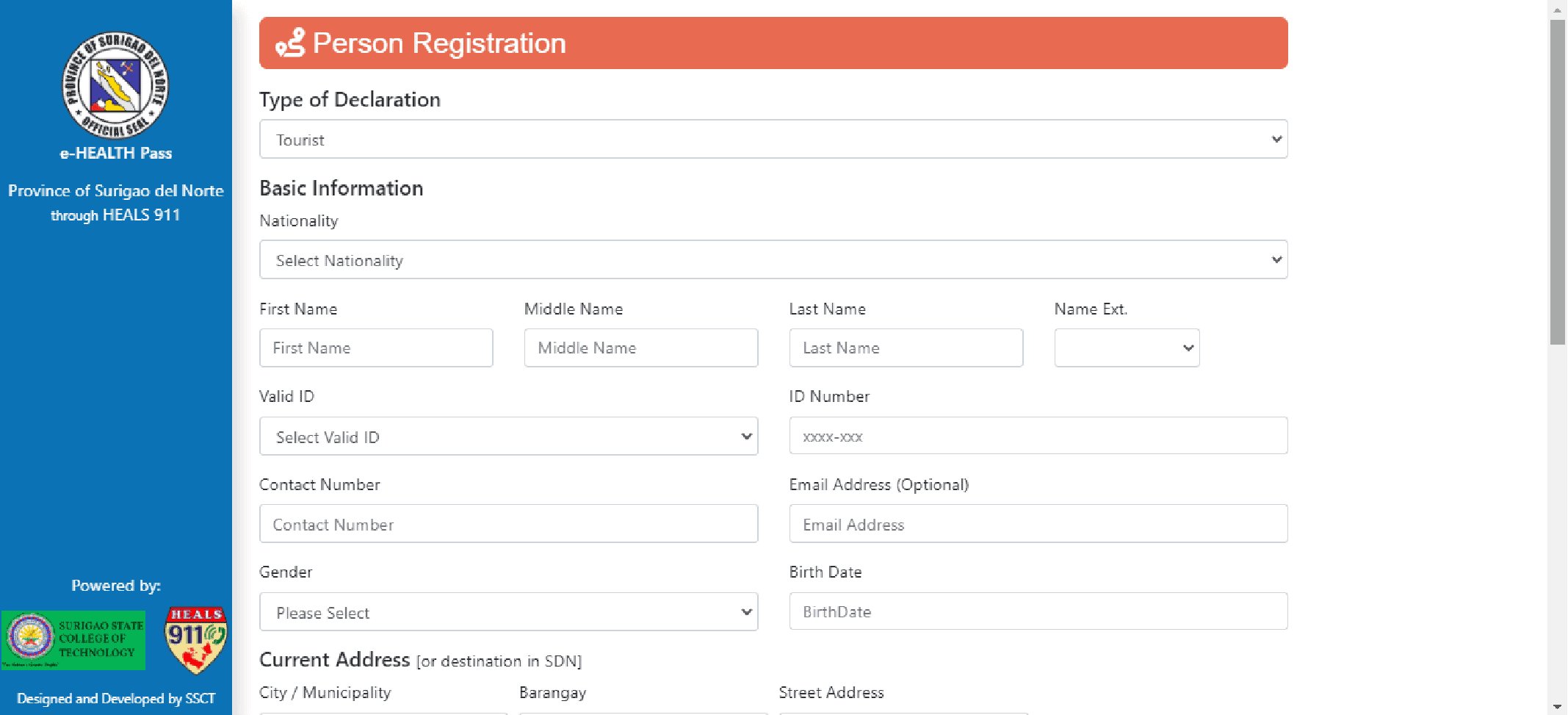 nationality
first name, middle name, last name
contact number
birth date
You would also need to provide the ID number of your valid government ID.
---
3. Enter your origin and destination.
You will be asked for the following:
the address of your destination in Surigao del Norte / Siargao.
your permanent address or your origin within the Philippines
If you're booking a hotel or resort, make sure it's with a DOT-accredited establishment. VIEW: LIST OF DOT-ACCREDITED ACCOMMODATIONS IN SIARGAO!
---
4. Accomplish the health declaration form.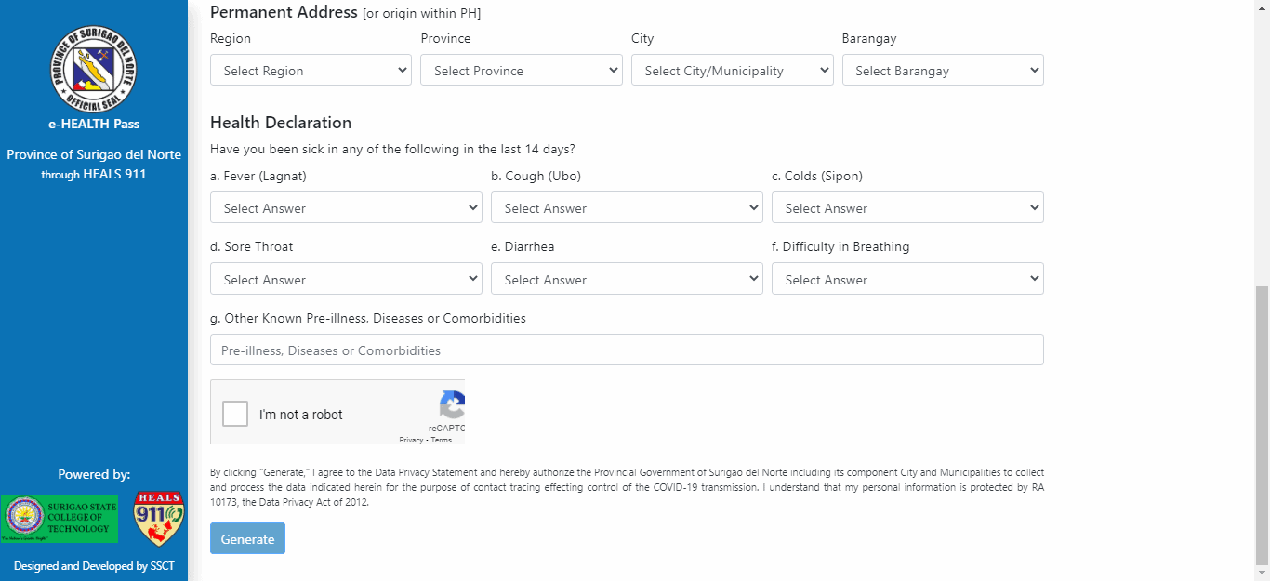 Answer truthfully. Tick the captcha box. Click Generate.
---
5. Save your e-Health pass with QR code.
Download the e-Health pass and print it or save a copy on your mobile device. You will need this on your travel date and through the duration of your stay in the province.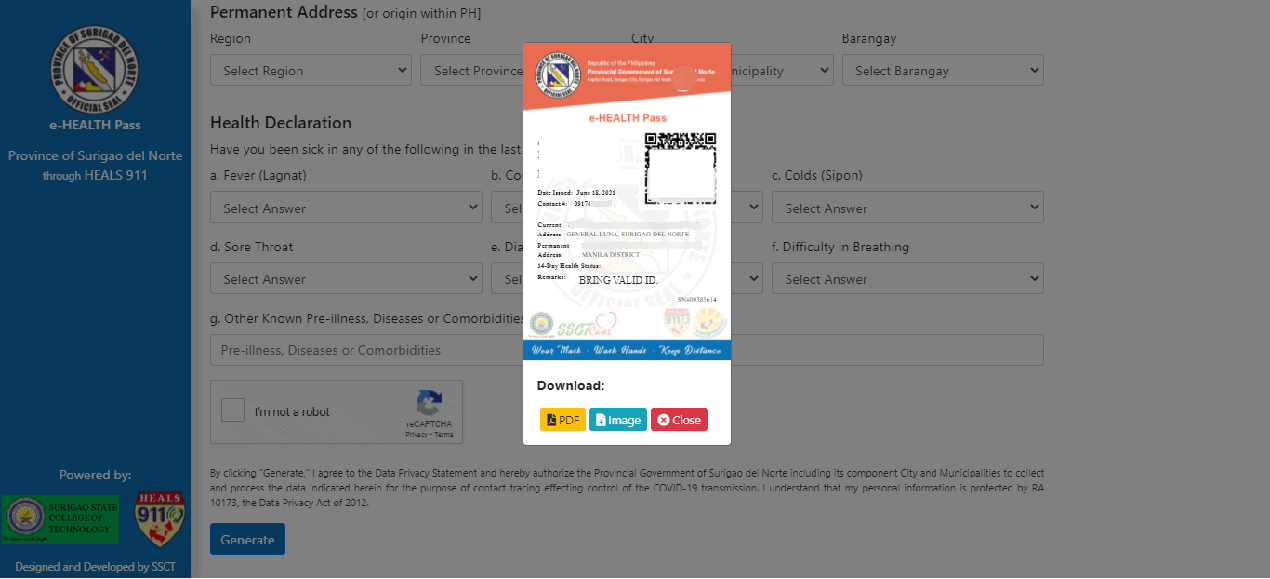 ---
---