The beach found a new life as soon as the sun went down. Colorful lamps illuminating the facade of stores and restaurants glowed, as stalls selling street food mushroomed along the shore. Loud dance tunes drowned the sedating lullaby of the rolling waves. Firedancers put a spell on the crowd that gathered around them. I stood at the beach with my back turned to the horizon that had just devoured the sun, watching the metamorphosis to complete.
Boracay is different when blanketed in darkness. During the day, it is a sparkling tropical island paradise strewn with white sand. At night, the sand gives up the spotlight to the establishments lined up along the beach, its lights, its music, its food, its crowds. Boracay becomes a monster at night. Whether you take that positively or negatively is up to you, but I just had to have a taste of it. With a beer in one hand, I got lost in the crowd, lost in the music, and lost in the chaos under the dance lights!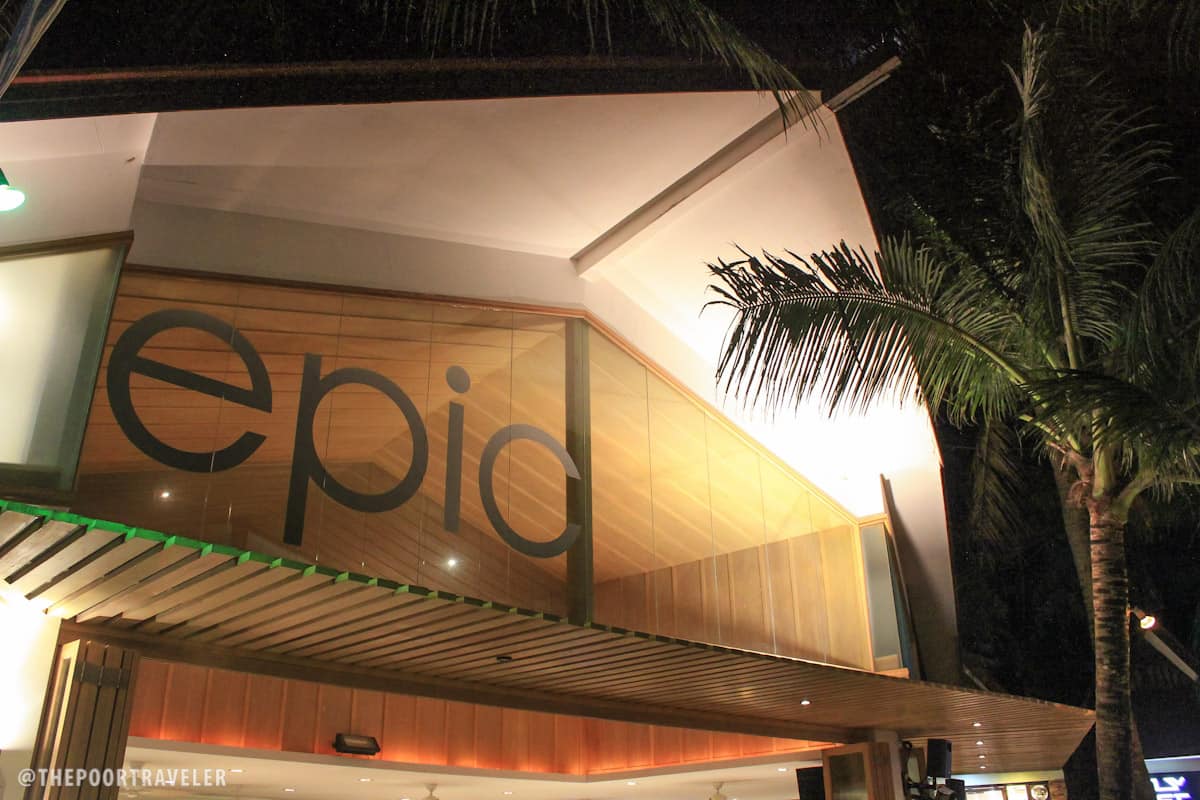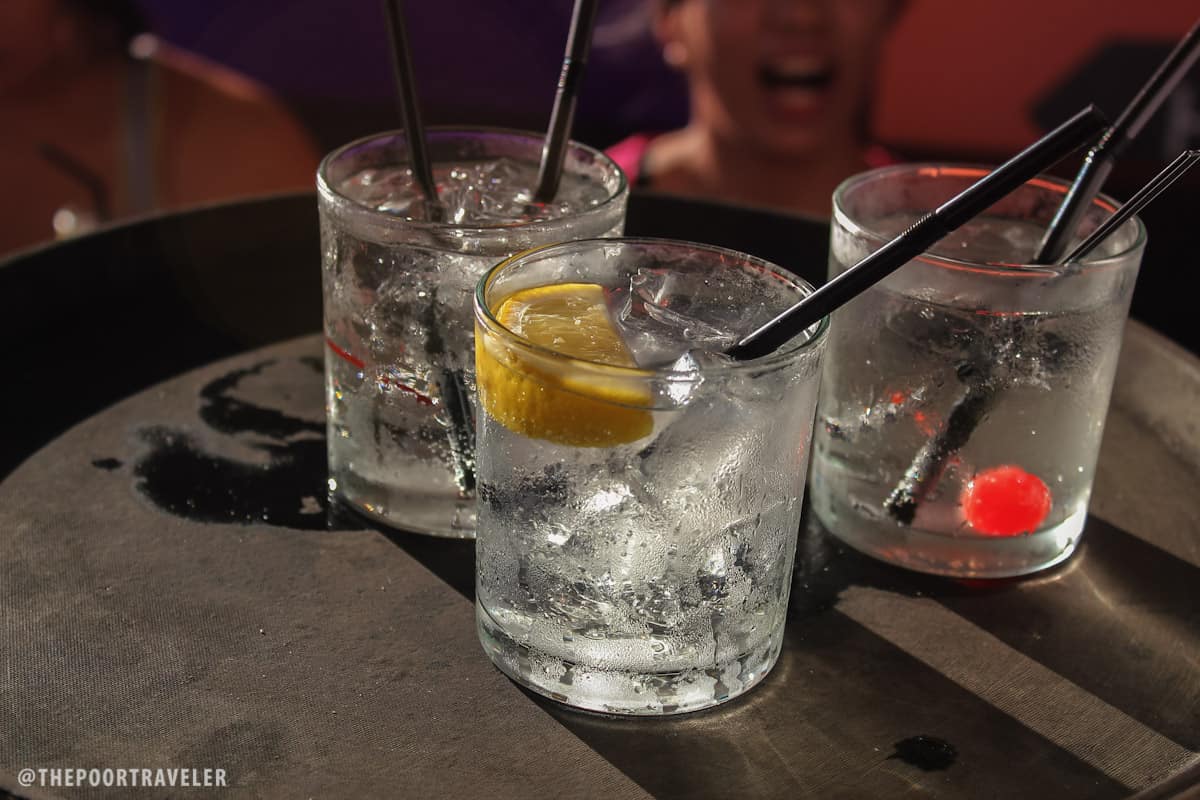 The night was still young when the Tattoo website launch at Epic Boracay finished. They just had a short program with their roster of high-profile endorsers introducing the features of their new website and their new line of lifestyle sticks. At the event, we had our first round of booze, which was overflowing. My blogger friends and I stayed a little longer, sharing conversations about our blogs, our plans, our travels, and about their past Boracay trips over beer and cocktails.
The music was pretty loud and lights from cameras flashed from everywhere everytime. (It got a little bit uncomfortable to be honest. I don't really like being surrounded by celebrities and people wanting to see them.) The light at the beach front of Epic, where the event was held, was still too bright for me so I was just waiting for any of my blogger friends to invite me to move to another bar or wherever. I guess the wait was too long that when Mica and Doyzkie pulled me to move, I was pretty much severely intoxicated already.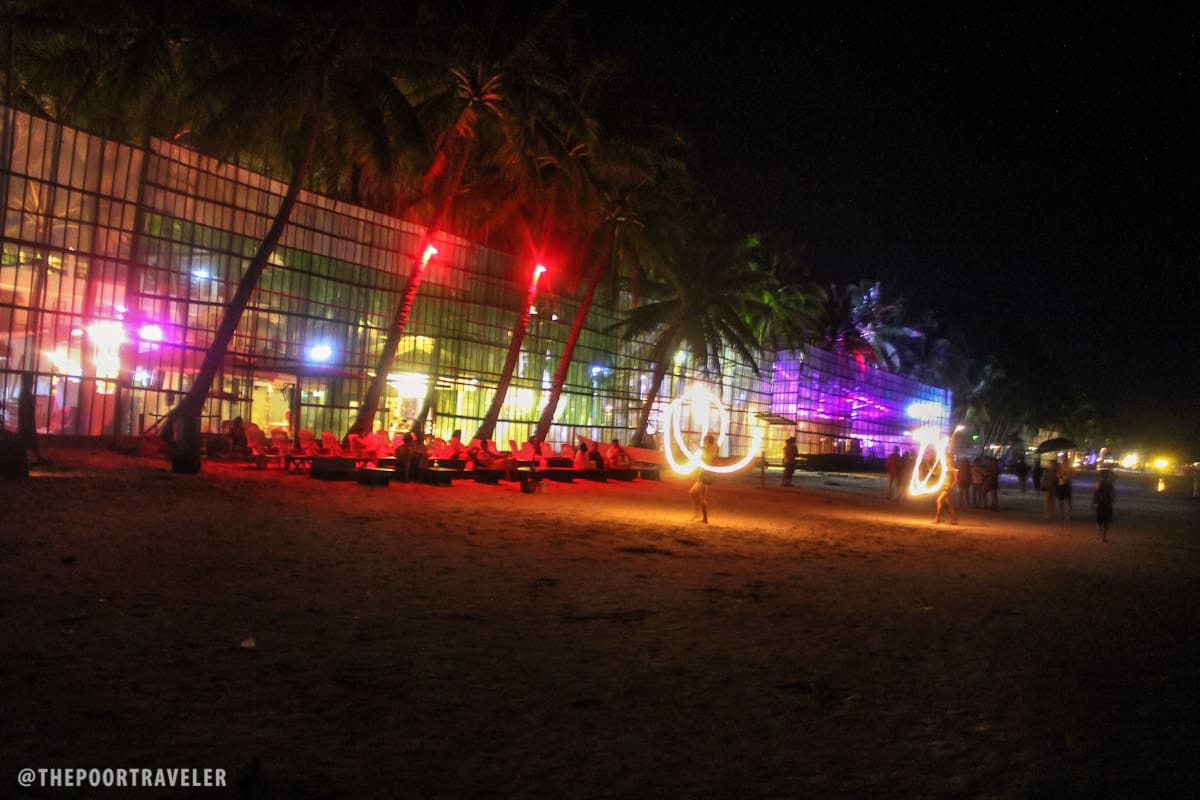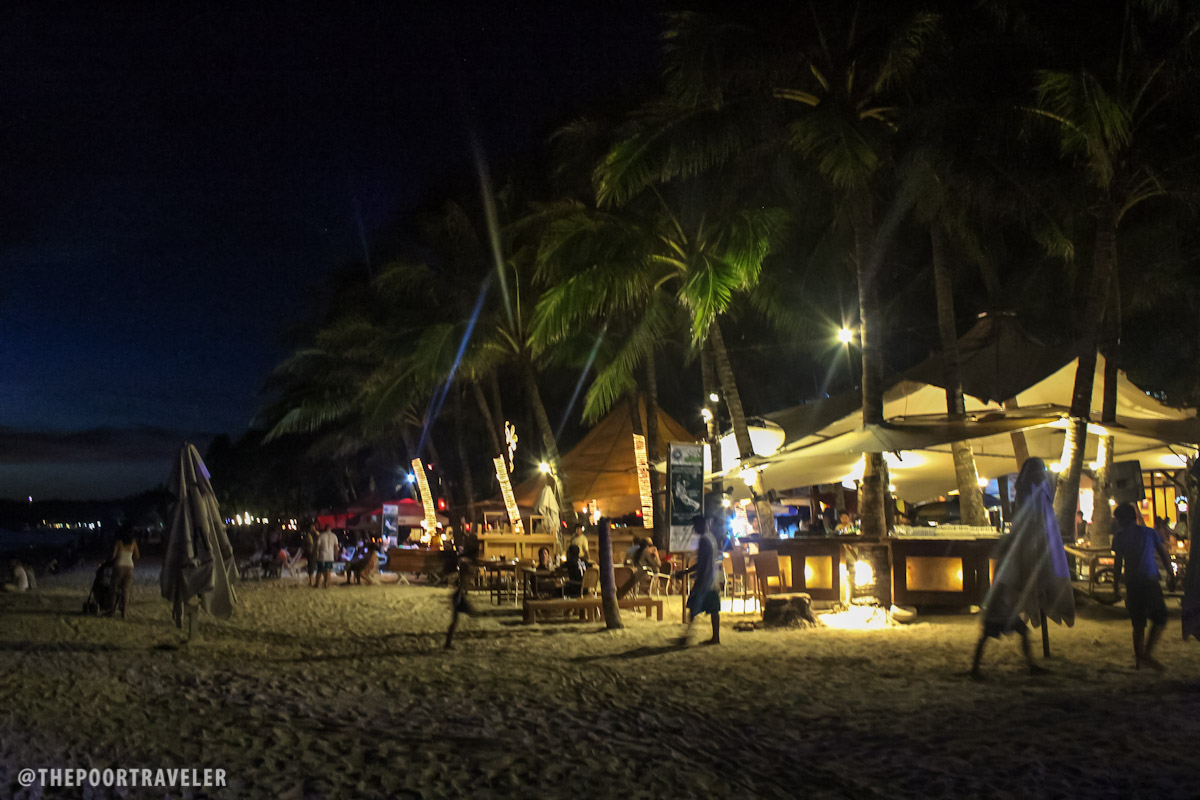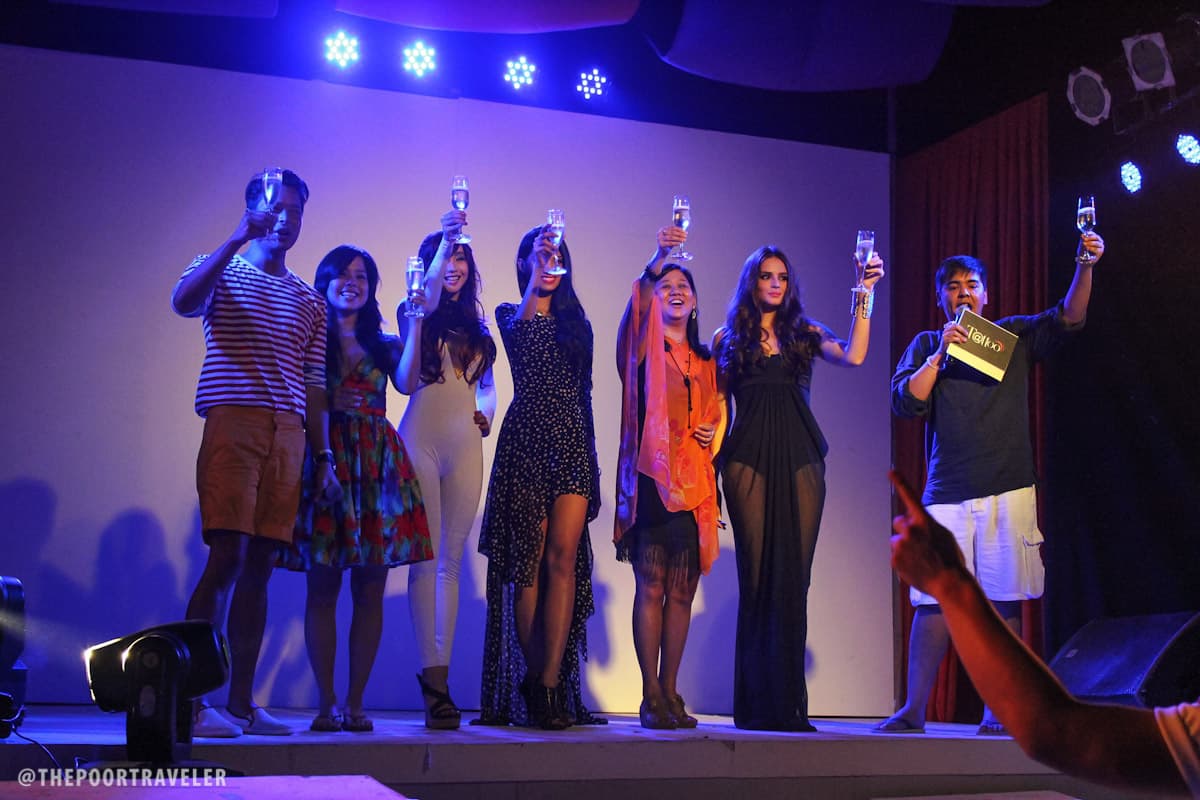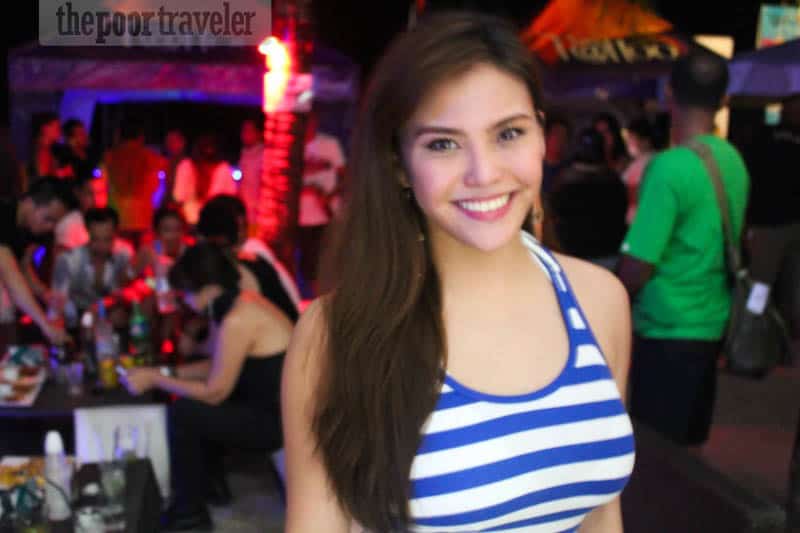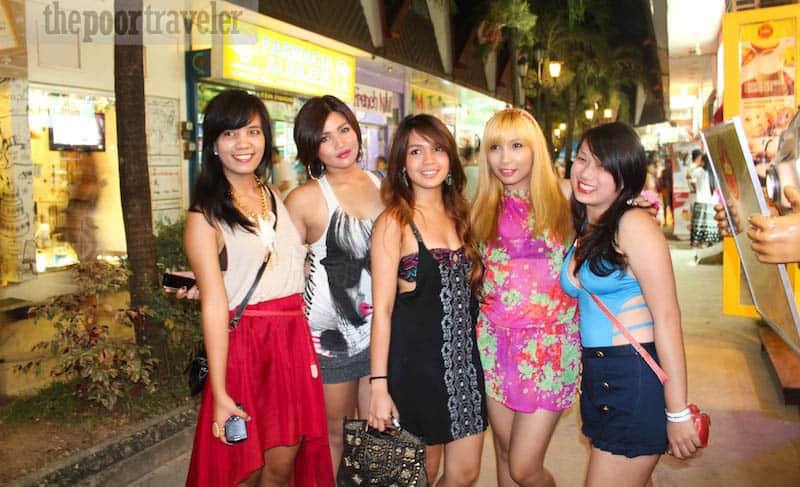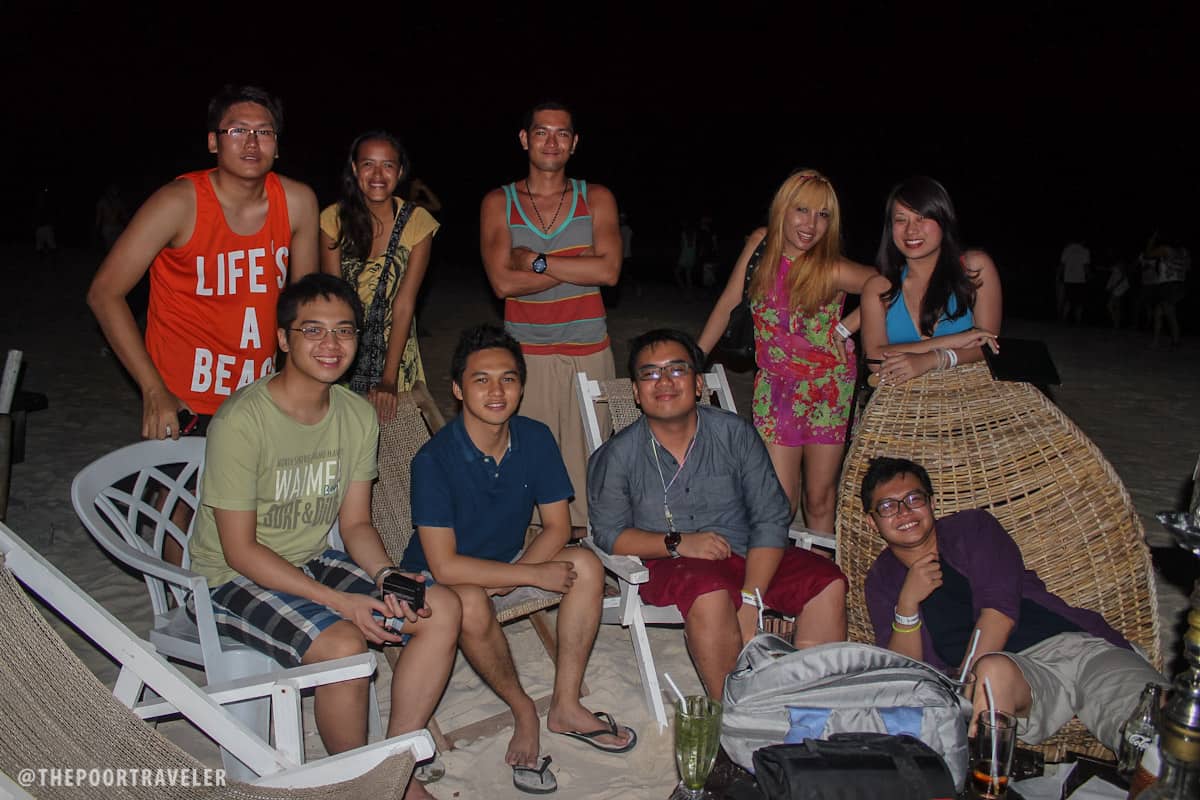 Mica, Doyzkie, and I were all carrying a half-empty stomach that time so we initially wanted to find a restaurant and have proper dinner. On the way, we spotted Kring (of FunnySexy.ph) and the gang at a shisha bar and we joined them, hoping it was also offering food good enough to be the night's first meal. Unfortunately, we didn't find anything appetizing so we ended up having a glass of juice. After almost an hour of conversations (which left me sobered up), others wanted to call it a night and return to the hotel. Of course, Mica, Doyzkie and I were soooo not gonna end the night this way so we continued our search for the elusive dinner!
We met Brian, another travel blogger, and his two friends TJ and Jacques, who were with us the rest of the night. I didn't know any of them personally prior to this trip but it was nice to make friends on the road. Our "proper dinner" was not a full meal but came in the form of isaw manok (chicken intestines) paired with Red Horse beer. Afterwards, we moved to Juice Bar, where an event organized by Brian's friend was being held. They told us that the drinks were on them.
That was the last thing I remember. Kidding.
Our first rounds of booze were free of charge. Knowing what kind of drunkard I was and how much booze I can consume in one night and how fast I can finish a glass, the shy guy in me kicked in and decided to just order straight from the bar and pay for my drinks. I do not remember how many glasses of potent cocktails and bottles of beer I had that night. Everyone was dancing to the tunes that were played over and over again by the DJ who seemed like he had a limited playlist. (He played some songs countless times, we were like Hay naku, eto na naman!) I was pushing Mica to just leave me and start dancing with other guys but she was pretending to be virginal. Whatevs, Mica.
I just never stopped drinking that night. Fortunately, I didn't do anything embarrassing like throwing up or starting a fight. I was able to make a new friend, though. If you know what I mean.
The night ended with all of us completely spent and tired, lying in the sand at the bar's beach front. I was so drunk I kind of remember rolling around that the sand got in every pore of my shirt and every corner of my camera bag (and my camera, too). Heck, there were some grains in my ear, too!
We had a blast. Mica decided to spend the night at our hotel. Doyzkie, who did not drink, stayed up and waited for the sunrise. His flight back to Cebu was scheduled in the morning. I had a bad case of hangover, but I would do it again given another chance. Even up to now, we still talk about that one night like it just happened the night before. Boracay nightlife is a monster. It just claimed another willing victim.
Posted on: 2012 • 8 • 23