2013 • 7 • 21
Our cab stopped right in front of the hotel and a staff member opened the door for us. I have to say: since I had always preferred no-frills hostels over less budget-friendly hotels, I was not used to a service like this. But it was a welcome change, of course.
Azalea Residences is a favorite among travel bloggers in the Philippines. Many of my friends in the blogging scene have made this their accommodations of choice, so I was desperately curious about where the popularity was coming from. So when I was invited to talk at the Baguio Blog Conference 2013 and learned that Azalea was the official residence of the organizers and speakers, I got a bit excited to finally see it for myself.
WHAT'S COVERED IN THIS GUIDE?
Location
Located along Leonard Wood Loop, Azalea is tucked in a quiet neighborhood away from the busier streets of the city center. It lies just across Teacher's Camp and a walk away from many points of interests like Wright Park, Laperal White House, Ketchup Food Community, and the 50s Diner complex. Going around the city from here is easy because plenty of jeepneys and cabs pass by the area. Taxi drivers are also very familiar with the hotel so it shouldn't be a problem.
Rooms and Rates
Azalea Residences houses 99 luxury suites that include deluxe rooms, one-bedroom suites, two-bedroom suites, and three-bedroom suites. All rooms are air-conditioned (not that you need it in Baguio) and are equipped with a kitchen and dining area (microwave oven, refrigerator, electric kettle, cookware), a mini-bar, cable TV and DVD player, and private toilet and bath (hairdryer, bathrobe). Complimentary water, coffee, and tea also await guests on their first day.
As of this writing, the cheapest was a deluxe room at P2400, good for two and inclusive of all taxes and other fees (no breakfast included, though).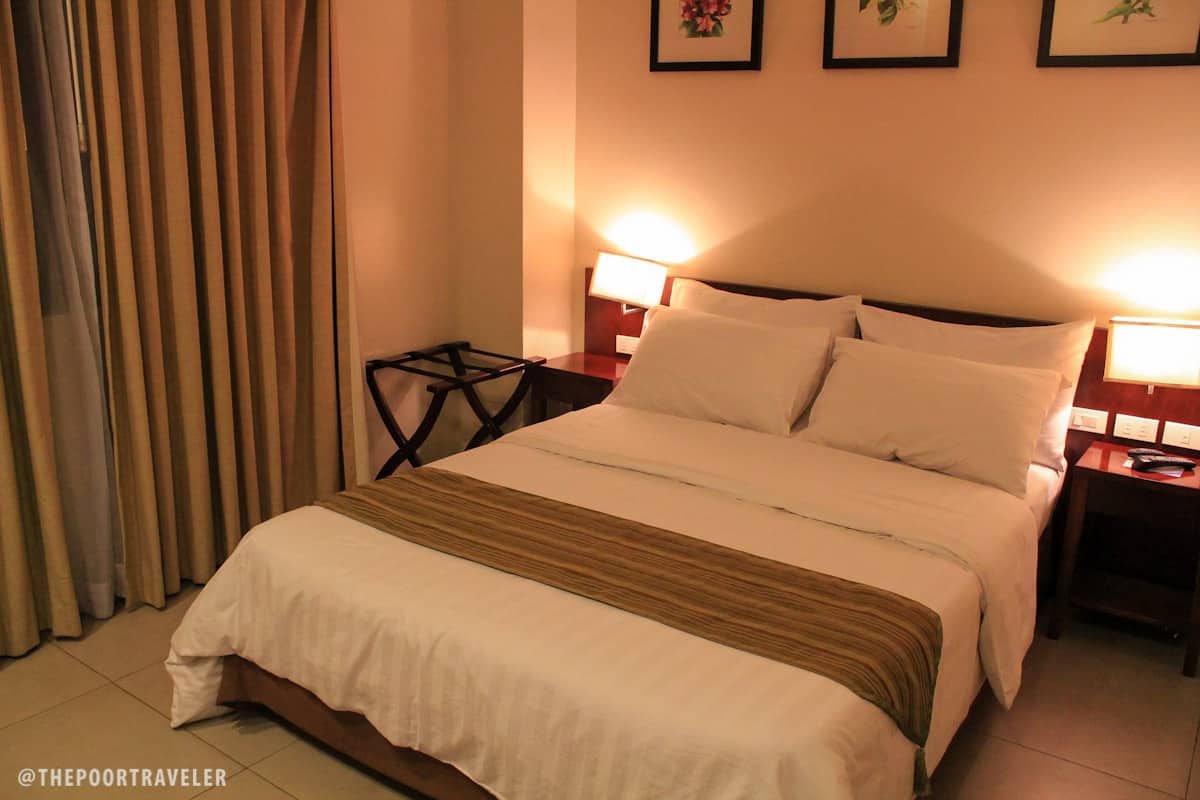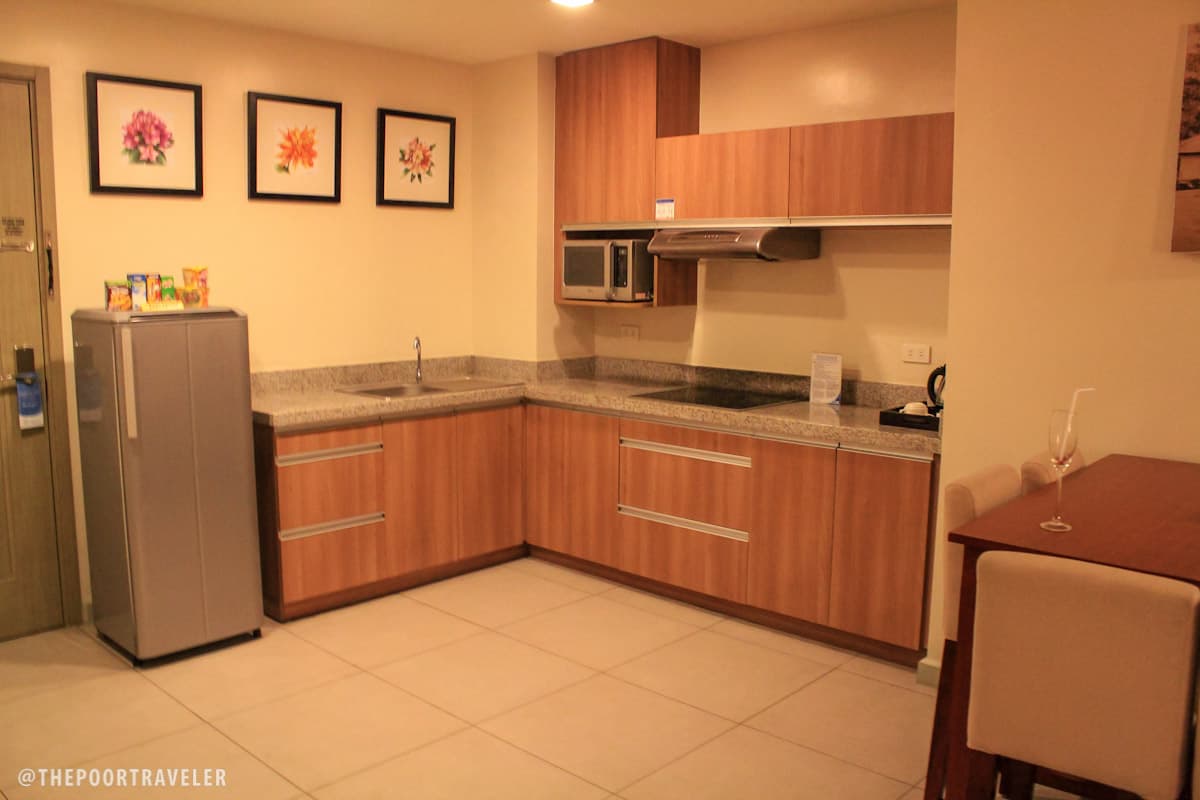 Other Amenities
Their breakfast buffet is a winner. Served at Tradisyon: Pinoy Comfort Food, their in-house restaurant, the selection is wide, varying from Pinoy specialties to Western favorites. There was a lot of choices. You will find something desirable no matter how picky an eater you are.
For seminars and other gatherings (corporate or personal events), their 200-person capacity tent is an ideal venue. It was raining during the event but the place remained unbothered. Since it was connected to the hotel building, jumping from the venue to the rooms to the restaurant was easy and hassle-free.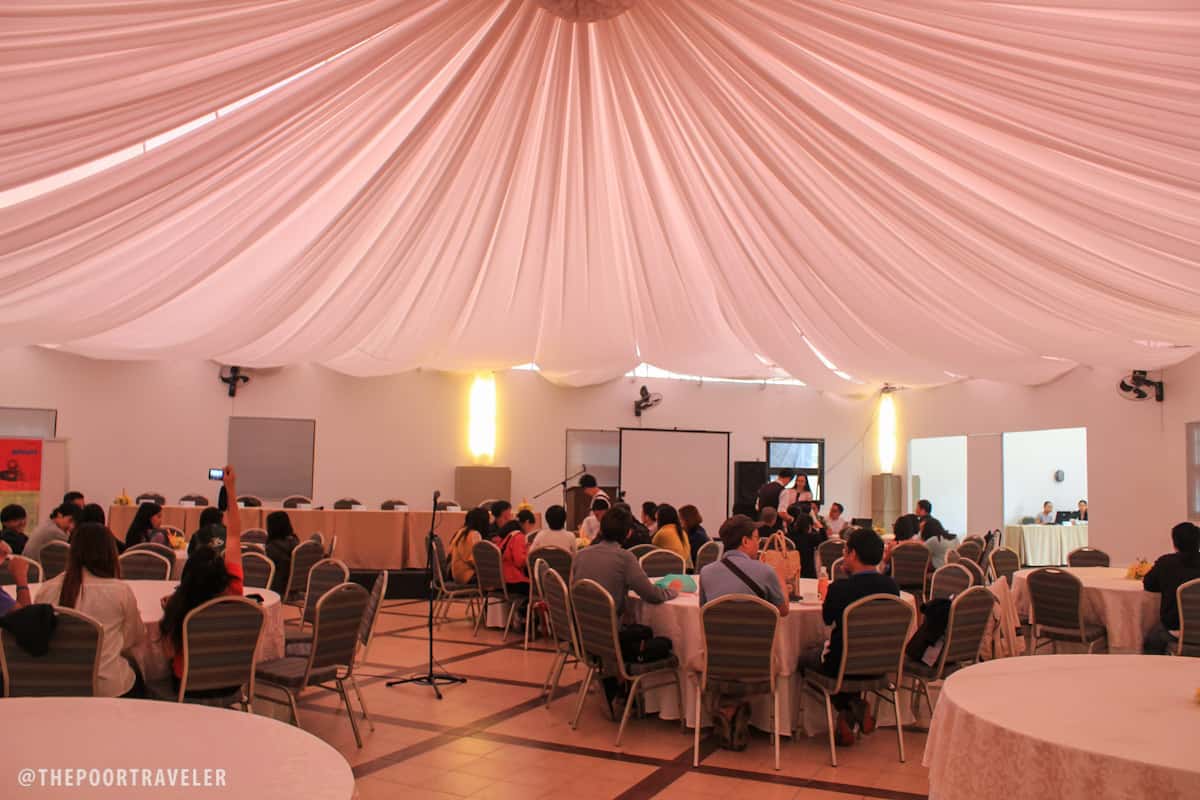 Service
The service is also top-notch. The staff was courteous and friendly. They did not wait to be asked. When they saw us going out of the door, they offered to find a cab for us and that allowed us to stay inside because of the rain. Even after checking out, they also offered to take care of our bags for us upon learning that we would still be touring for the rest of the day.
Overall, it was a very pleasant stay, a warm experience amidst the cold Baguio weather. Would I stay here again? If I am traveling solo, probably not; I would look for a cheaper option. But if I'm with family or friends, absolutely! This is the kind of hotel that is perfect for groups — quiet, clean, and definitely comfortable.
Azalea Residences Baguio
Address: #7 Leonard Wood Loop, Brgy. M. Roxas, Baguio City