For a detailed travel guide to Long Beach with sample itinerary and breakdown of expenses, read: San Vicente Palawan Travel Guide.
If I ever wondered how hot a motorcycle's muffler could get after 15 minutes of non-stop driving, I got the painful answer as soon as I reached Long Beach. Out of utter excitement, I carelessly got off the vehicle with my right leg touching the searing muffler. It was excruciating, to say the least. I let out a shriek, the same shriek I make when I open my wallet at the end of each month. And for a moment there, I was in hell.
But only for a moment.
The pain was nothing compared to the pure, anesthetic bliss delivered in big doses by the sand sparkling under the equally scorching summer sun.
Touted by local tourism officials as the "longest white beach in the Philippines," the Long Beach of San Vicente straddles 14 kilometers of undeveloped shoreline, more than three times longer than Boracay's White Beach. But the stretch isn't uninterrupted. Rocky cliffs jut out into the sea, breaking what could have been a continuous expanse of sugary paradise into six shorter coves.
The motorcycle is the most convenient mode of beach-hopping. At the Tourism Office in Poblacion, we hired one of the drivers waiting for tourists and sealed a half-day two-wheel tour. My friend Brenna and I held on tight and prepared to be whipped by the fresh, cold wind and gorgeous views along the way. There was no one else. We made three stops from New Agutaya to Alimangoan, and found ourselves the only people there. And our we-own-this-place fantasies kicked in once again.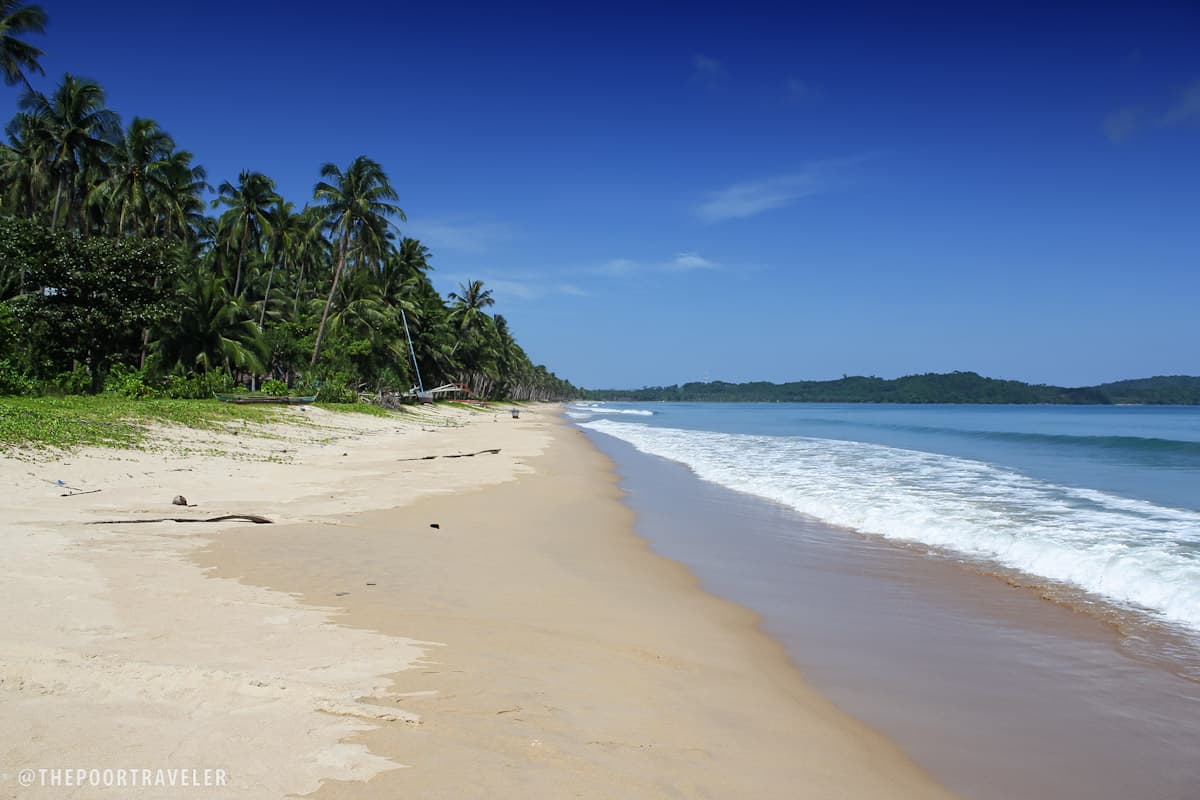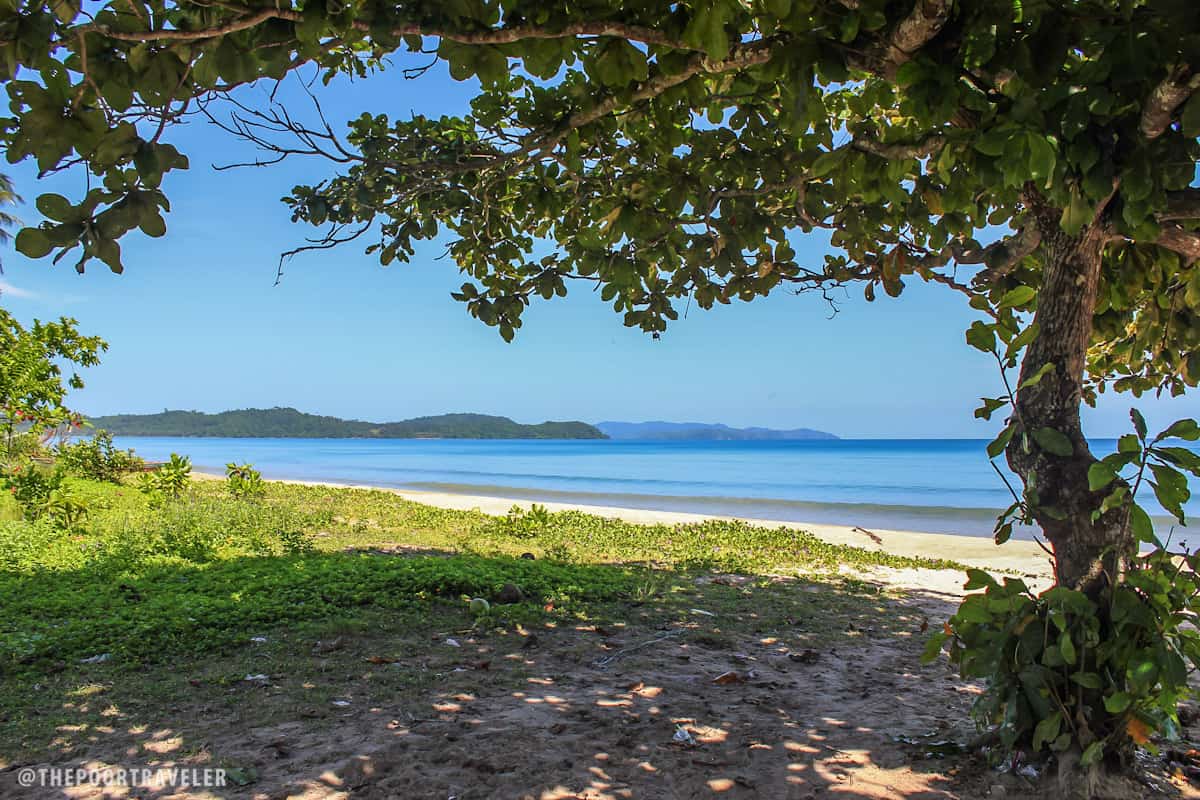 Long Beach spans the coast of Barangays New Agutaya, San Isidro, and Alimangoan. All the while, we had the beach to ourselves. According to the tourism office, in 2012 the municipality of San Vicente (including Brgy. Port Barton) had only 8,500 visitors, half of which were from Europe. That's a tiny fraction compared to El Nido or Boracay. To be honest, a part of me refuses to blog about this place; I wish that the place be kept this way forever.
There are no full-blown resorts here, only undisturbed fishing villages that are far from crowded. Not for long, if you ask local officials. Over 50 investors have already bought properties along the beach in anticipation of the completion of the town's airport. All the more reason to scratch it off your bucket list sooner.
How to get to Long Beach, San Vicente: From Puerto Princesa Airport, ride a tricycle to San Jose Terminal and take the 3-4 hour bus ride to San Vicente. From the town proper, take a motorcycle tour of the beaches for P350. You might also want to extend the trip to Irawan Beach, which raises the fee to P500 per ride. The motorcycle can accommodate up to 2 passengers, cheaper if you're with a companion.
Watch our Latest Video!
---
Important Reminders