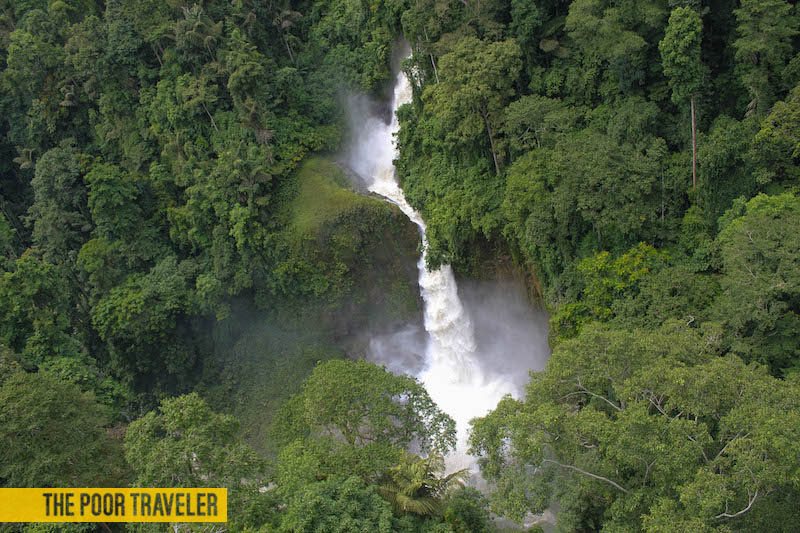 It's amazing how much you can see in one minute.
In one minute I saw four waterfalls gushing through a lush tropical rainforest. And a rainbow. It was too much beauty to behold in one minute, but I tried my absolute best to take it all in.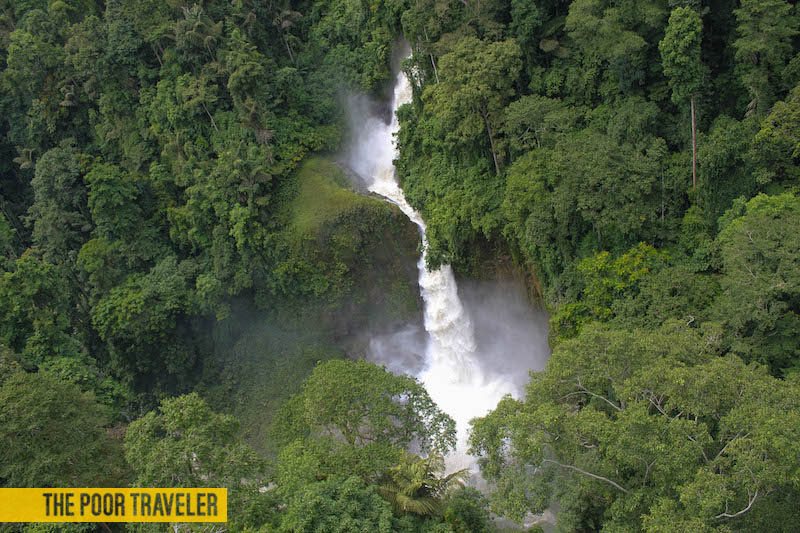 One of the tallest in Asia, the Seven Falls Zipline runs at 180 meters above ground (around 300 meters above sea level). It is divided into two lines: the first extends 740 meters, and the other 420. Visitors dangle and are swooshed 20 meters per second as they scramble to feast their eyes with the gorgeous view, take photographs, and just enjoy the moment. If you could do just one zipline in the Philippines, this is most definitely it.
Even before we stepped into the site, we were already in for a splashy treat. Hikong Alu, the first of the seven waterfalls, cascades by the trail. Hikong Alu means "passage" in T'boli. Standing at around 11 meters (35 feet), it is not as tall as the others, but it is the widest. It flows gracefully across the park and under a bridge, where admirers could bathe it in mesmerized gazes.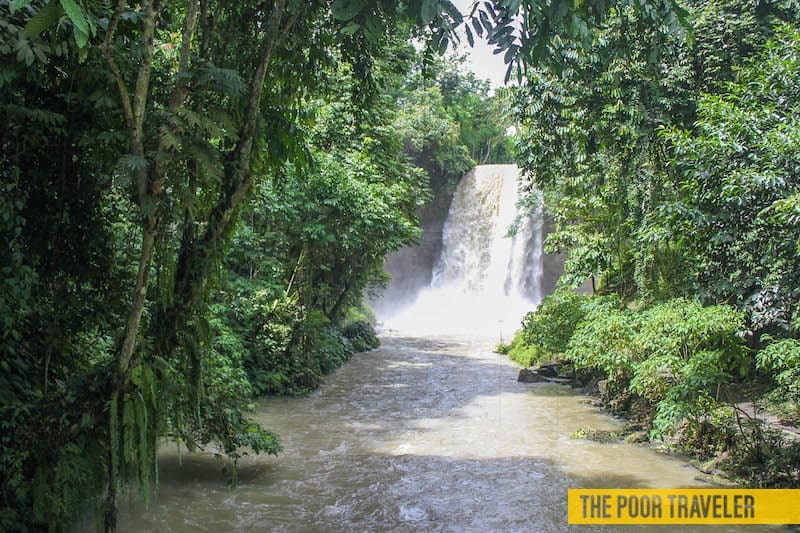 I hopped onto the platform, and the staff strapped me tight and safe. I shared the ride with Gay of Pinay Travel Junkie, who was eerily calm and composed while my inner self was vomiting curse words. Before I could freak out, we were released into the air, whipping through the cold Lake Sebu wind.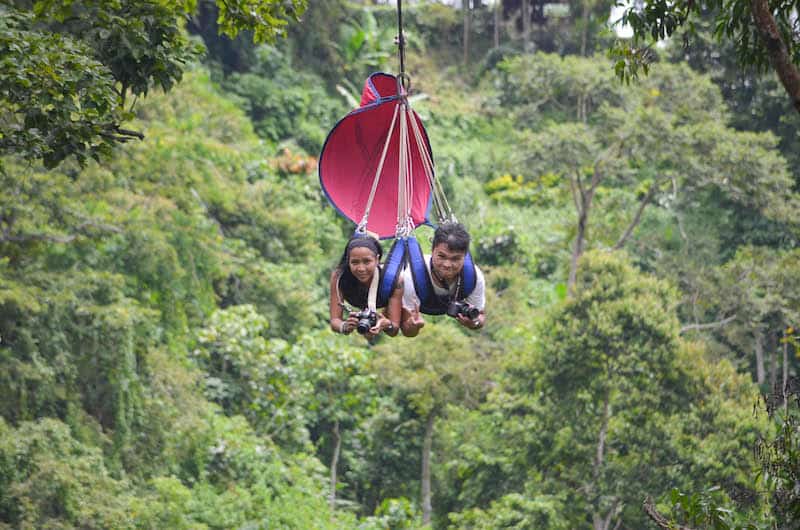 WHAT'S COVERED IN THIS GUIDE?
The First Leg: Hikong Bente and a Rainbow
Above the vast greenery, white columns rise and make thunderous hums as water plunges down the cliffs. Gay and I did not know where to throw bewildered looks. To our right Hikong Bente, the second waterfall, was spraying the atmosphere with droplets that created a bright rainbow, easily visible from the line. Its name suits it well; Hikong bente means "immeasurable." While its height can be measured — 21 meters (70 feet) — its charm is hard to quantify. It has the ability to catch your attention in an instant and pin it on its breathtaking self.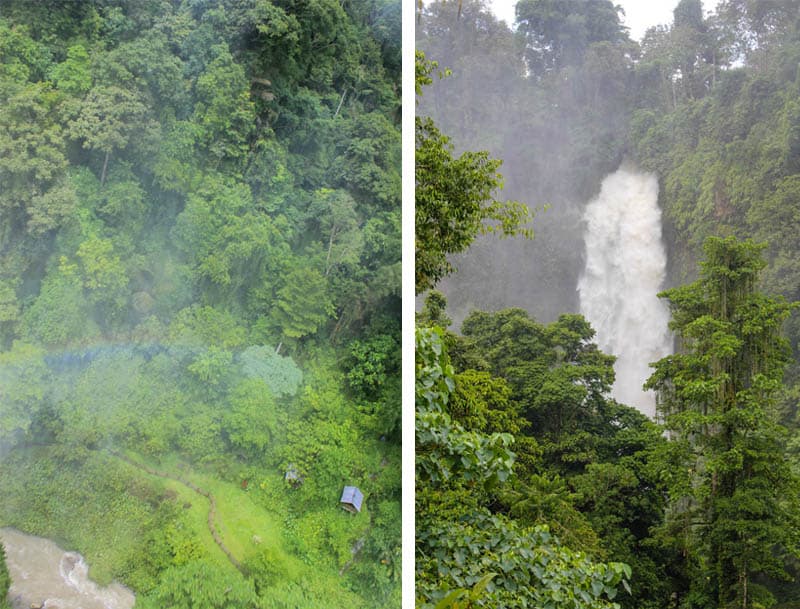 The Second Leg: Interconnected Wonders
A pause at this point proved a bit anti-climactic but, in a way, was necessary for me to give myself time to breathe and process the epicness I had just witnessed. From the second launch station, we were back to being a rocketship, zooming over the rugged landscape. This ride is shorter, but not any less stellar. To the left, three more waterfalls  sit next to each other, forming a giant liquid staircase: Hikong B'lebed (zigzag), Hikong Lowig (booth), and Hikong K'foi (wild flower).
All these within one minute of hanging on the line.
At the end of the second leg, a lane of souvenir shops welcomes adrenaline-amped daredevils. T'boli costume rentals are also available to complete the Lake Sebu experience.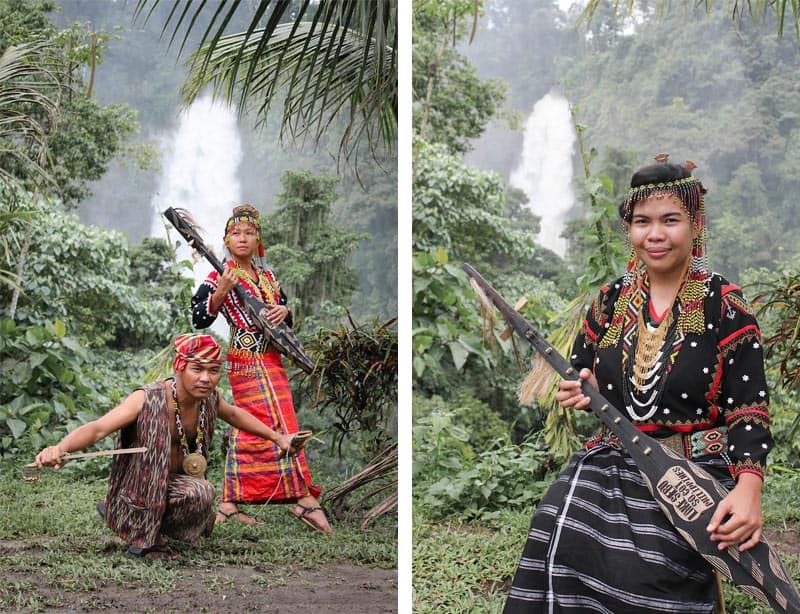 Seven Falls Zipline
Rates: Weekdays P250, Weekends and Holidays P300

How to get to Seven Falls Zipline: The nearest airport is General Santos. From here, make your way to Bulaong Bus Terminal and board a bus going to Marbel (P83). Take a van to Lake Sebu (P75) and then a habal-habal to 7 Falls (P50).