When someone mentions the beach, we immediately think of a long stretch of white sand, sandwiched by a lane of coconut trees and turquoise waters. But if there's one thing that traveling has taught us, it's that this world is a trove of incredibly, unbelievably diverse treasures. Even beaches come in different forms, shapes, and colors. Some are strewn with powdery sand, others freckled with curious rock formations. Here's a list of 6 beaches that best represent the different types of seaside wonders.
WHAT'S COVERED IN THIS GUIDE?
Matira Beach, Bora Bora
We begin with what many consider the poster beach of all tropical destinations – Matira. This fantastic piece of heaven is located in the French Polynesian Bora Bora Island. This is your typical white beach paradise, which has become a permanent resident of lists of the best beaches in the world.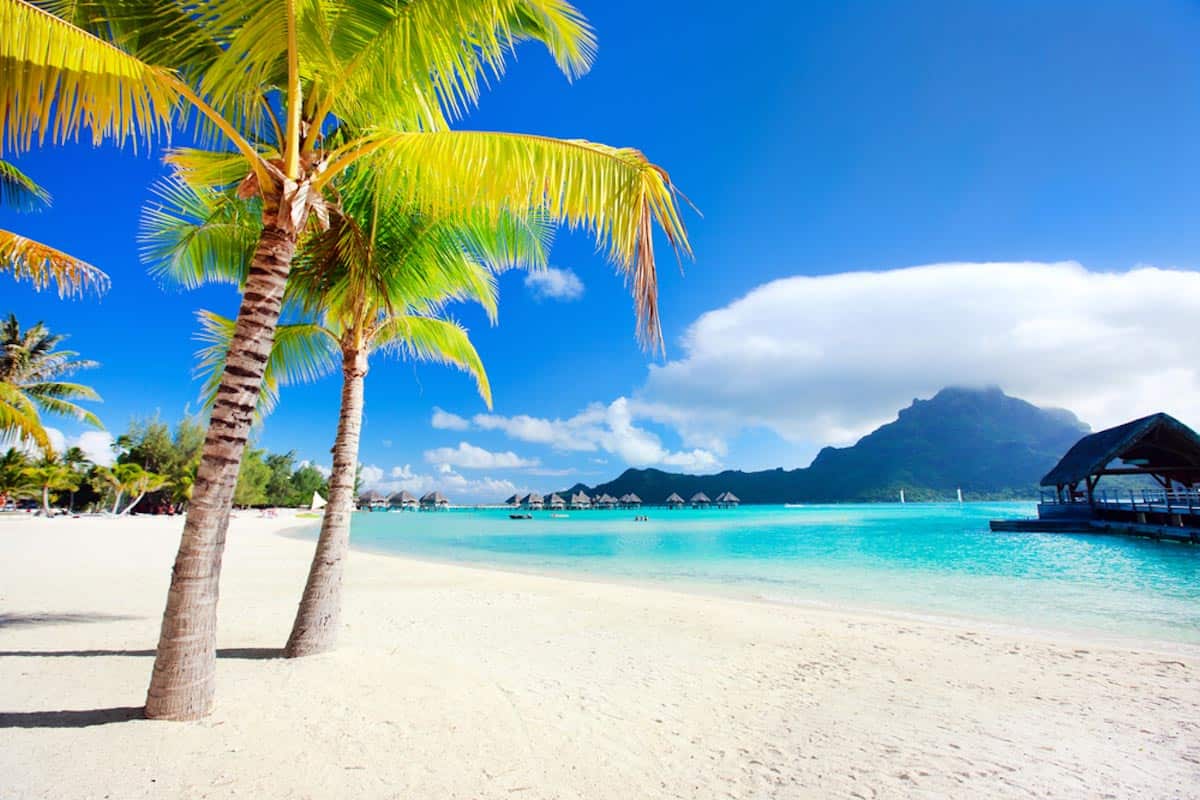 Matira indeed is breathtaking. With perfectly white sand, amazingly warm water, and the chances to scuba dive or snorkel to explore gorgeous underwater, your trip to this beach will surely be unforgettable. While many think that traveling here is expensive, there is actually plenty of cheap Bora Bora hotels that you can book online.
Bowling Balls Beach, California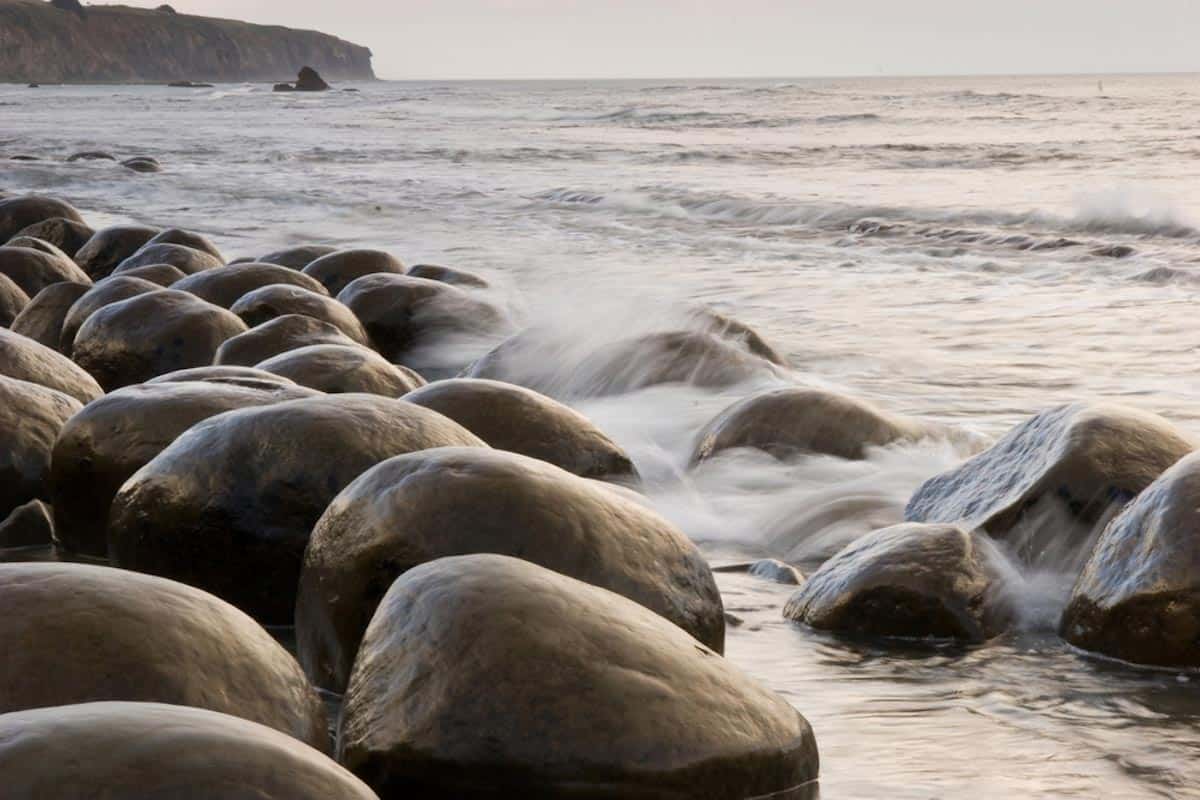 Stones and pebbles are probably not really your idea of what make up a good beach. But if you find yourself in this Californian beach, you'll be amazed by round, perfectly shaped stones that look as though they were deliberately placed by professional bowling player. Stones are best seen at low tide. They are neatly polished and neatly arranged on the coast – as if someone specifically put them there.
Chandipur Beach, India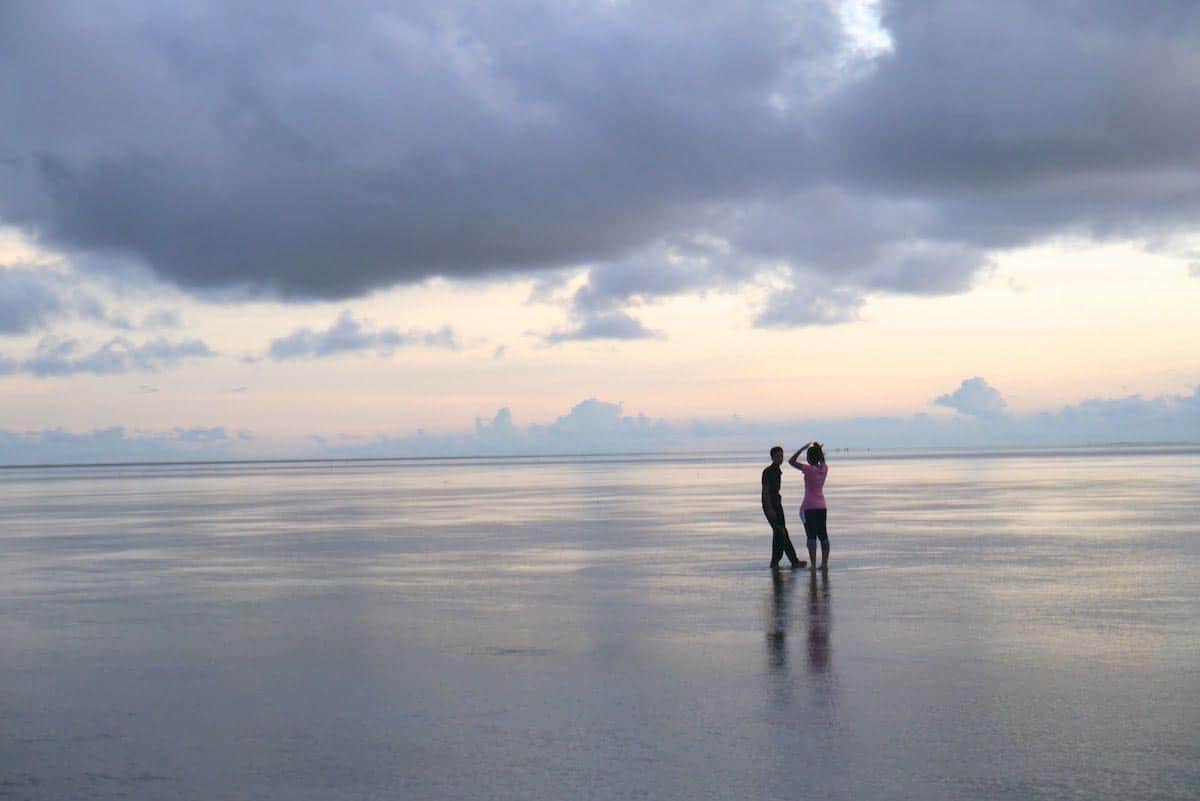 Facing the Bay of Bengal, Chandipur Beach is located in Odisha (Orissa), India. At first glance, this looks very ordinary. But twice a day, it gets interesting. Chandipur Beach is like playing hide-and-seek with the sea. At low tide, the water moves away from the coast for about 5 km. At that point, you can enjoy a walk on the beach and see a variety of sea creatures, corals, shells and red crabs, without worries of getting soaked. We guarantee that pictures taken in this place will be breathtaking too!
Perissa Beach, Santorini, Greece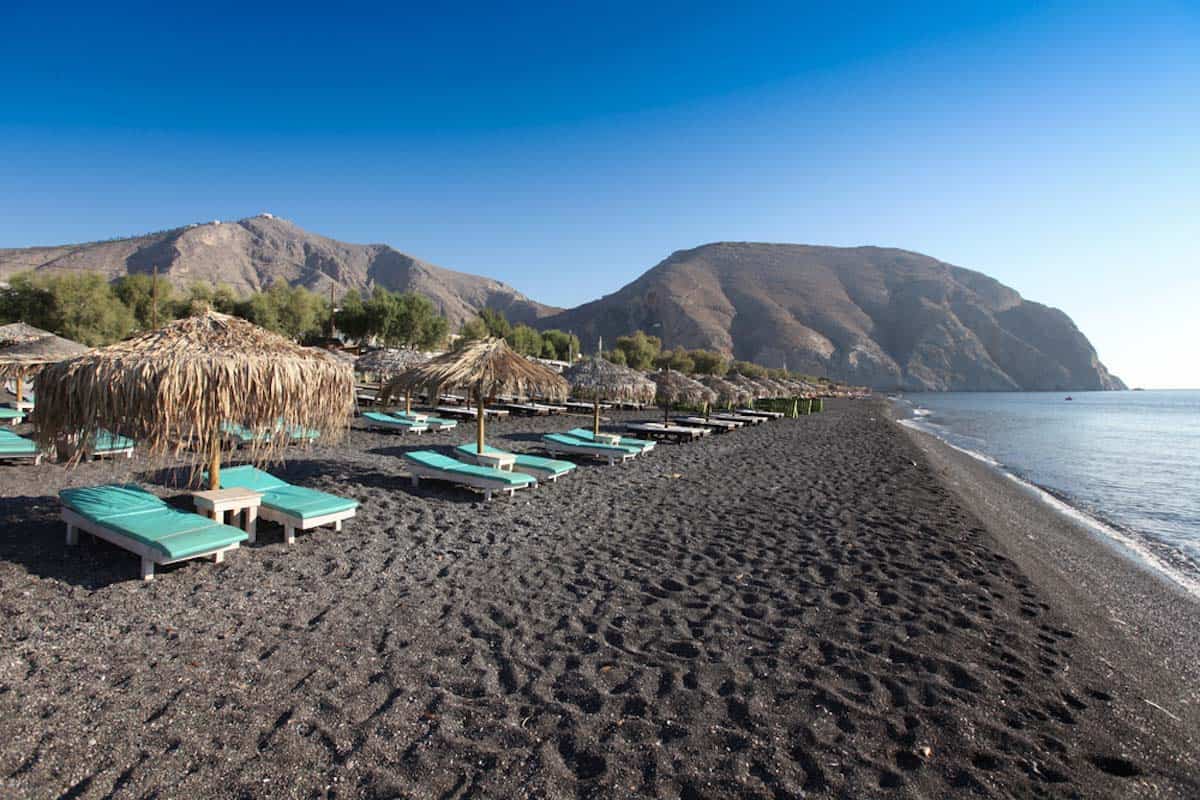 Perissa coastline is better known as the black beach due to millions of small black stones found in there. To be fair, swimming at this beach is dangerous, it is slippery due to large polished stone bars in the bottom. But here you can see the other side of the popular Santorini, a more authentic and more interesting. The long black beach extends along the entire coast of the island, so there is enough space for all travelers. Do not forget to take your flip flops here as well – black sand gets super hot during the hot day, and you can burn your foot!
Pink Beach, Zamboanga City, Philippines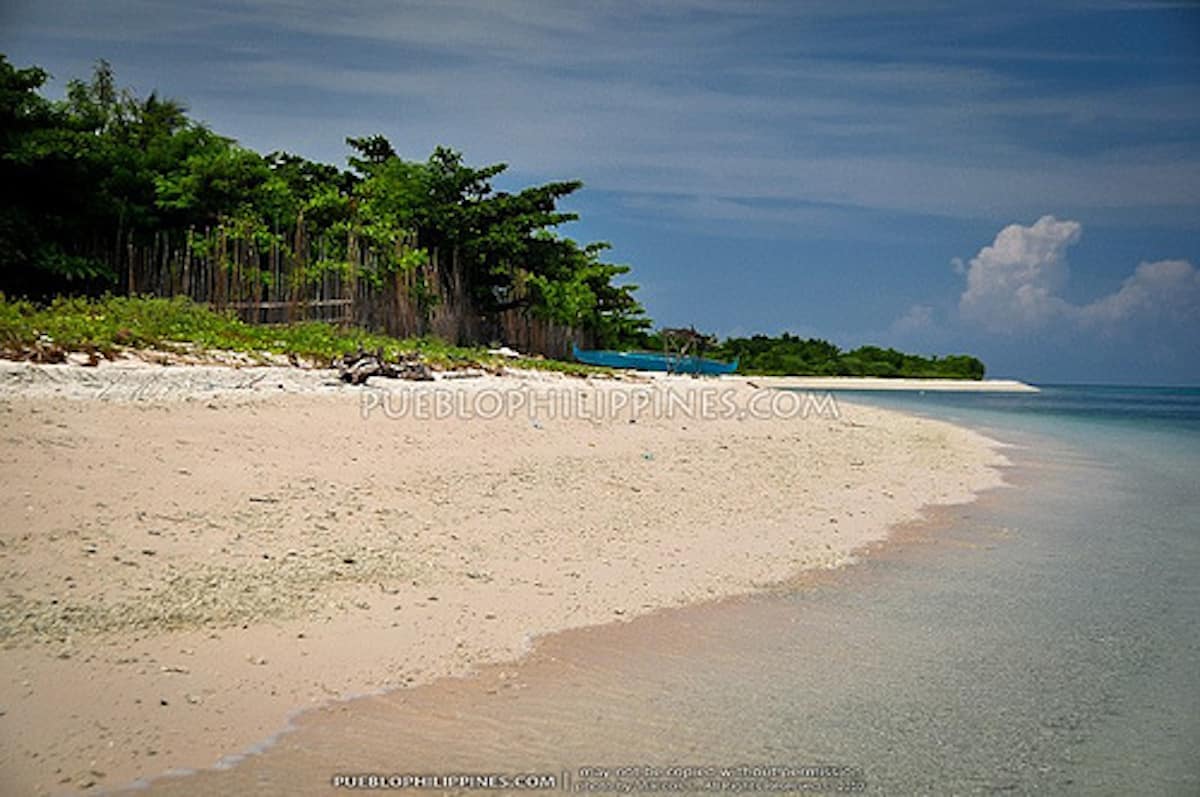 The Philippines is made up of 7107 islands, and so it's expected that it harbors a gazillion beaches: white sand, cream sand, black sand. They even have beaches littered with not sand but volcanic ash. But it still has a lot of surprises, like PINK BEACHES! The Pink Beach in Zamboanga City is just one of a handful of pastel-colored beaches in the country. Part of Sta. Cruz Grande Island (Great Sta. Cruz Island) in Zamboanga City, its shore is covered in pulverized red organ-pipe corals (Tubipora musica) that, when mixed with white sand, create a pink hue.
Giant's Causeway, Northern Ireland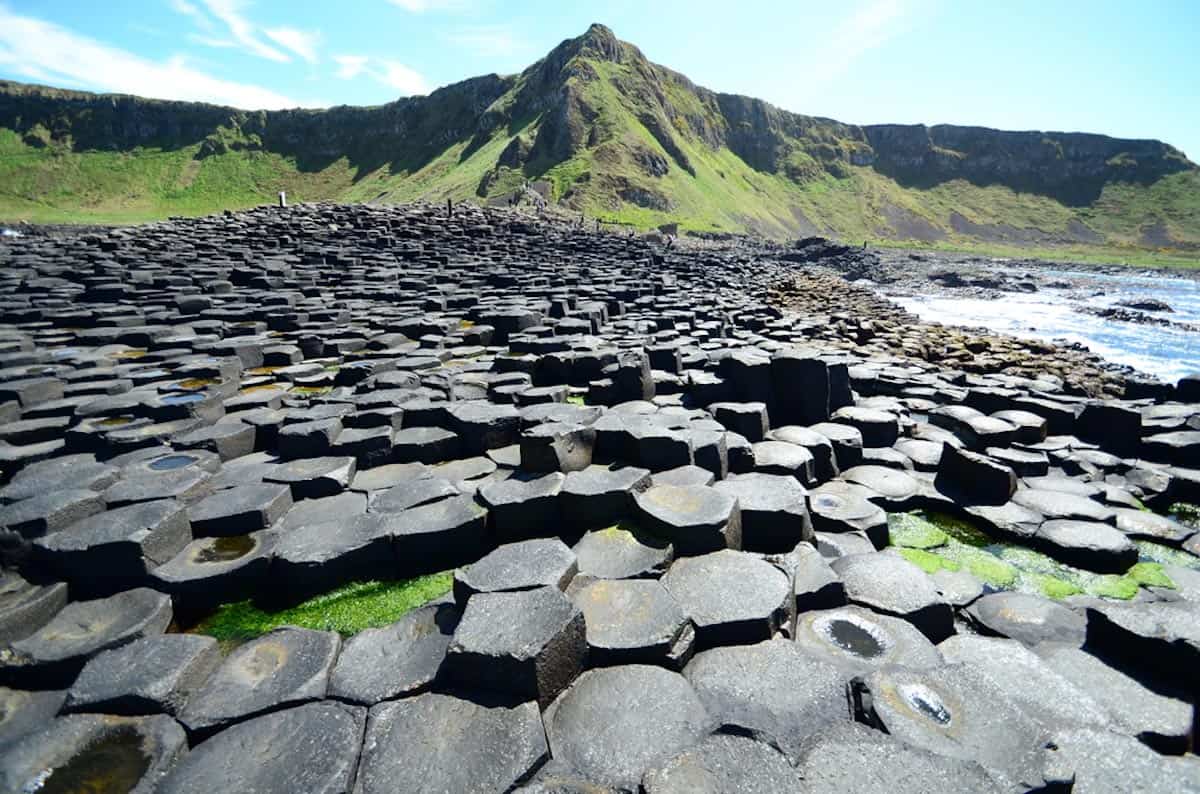 Giant's Causeway is Northern Ireland's coast was formed as part of the largest lava plateau in Europe. This geological formation took shape about 60 million years ago when the North American and Eurasian continents were starting to break apart. It is indeed one of the most extraordinary beaches in the world. Here you might not want to dress down and lie to get a tan, but just to just sit quickly and enjoy the masterpiece of nature: perfectly shaped hexagonal columns, masterfully carved by nature.
That's it! Can you add anything to this post? Let us know in the comments section below!
2️⃣0️⃣1️⃣6️⃣•4️⃣•2️⃣7️⃣