Not a lot of people think of the beach when planning a trip during the rainy season. But we can attest to the fact, with 100% honesty, that it's not impossible to have a great time with the sand and the sea even in the rainy season.
It's not hard to see why Zambales is always an option when people like us, who need a quick break from our busy corporate lives, plan a weekend getaway. It's one of the easiest places to go to, just a Victory Liner bus ride away. And there's plenty to do. A bunch of islands to hop to, a waterfall to visit, lighthouses to gawk at, and several beautiful seaside beach resorts to stay in.
WHAT'S COVERED IN THIS GUIDE?
Why Go in the Rainy Season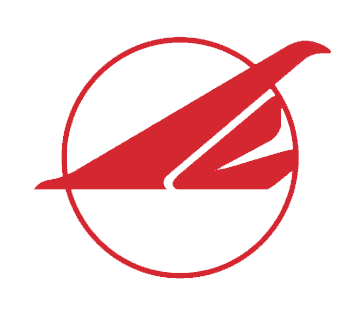 I'll be the first to admit that nothing beats the view in summer. The colors are brighter, the sun is warmer, and there's just this electrifying energy that permeates the air that sometimes, even looking at pictures, you can already feel the warmth. But the rain lends a fleeting, almost mystical aura to the beach. The muted colors, the more forgiving sun, the cacophony of raindrops falling on seawater create an environment that instantly fills me up with tranquility, a rarity in my usually hectic days.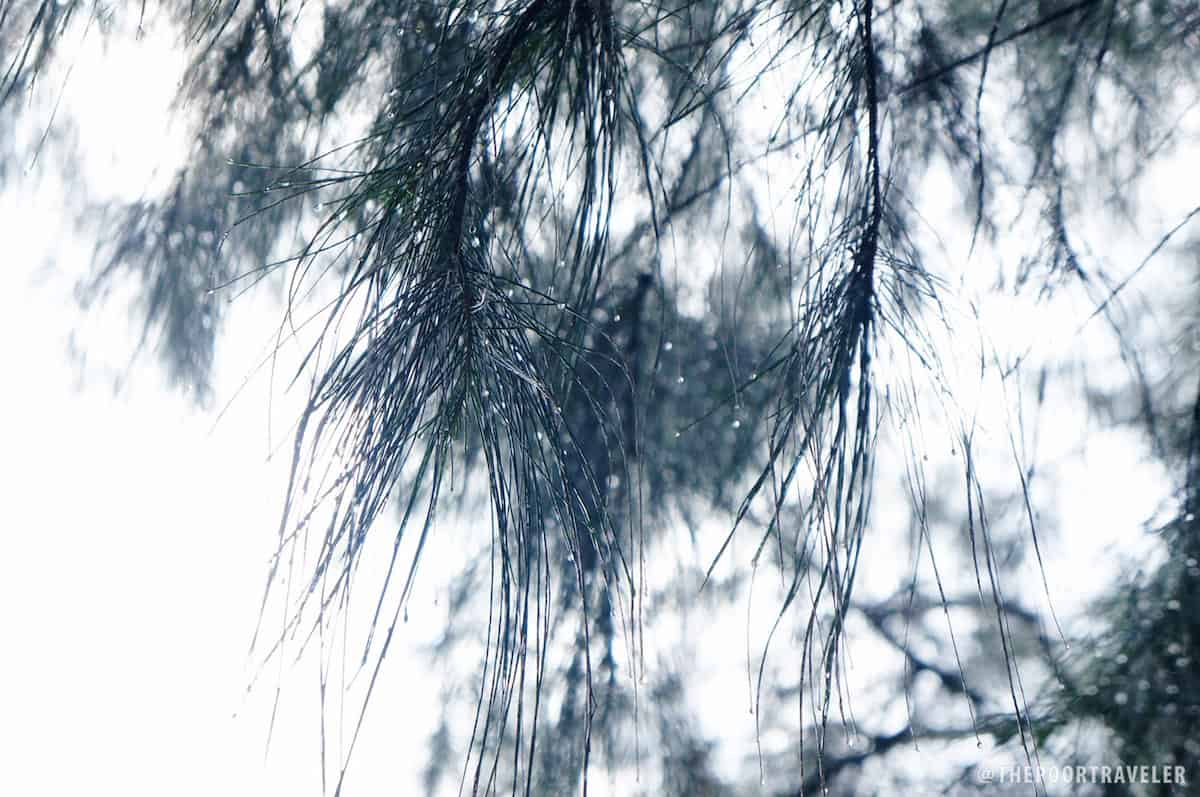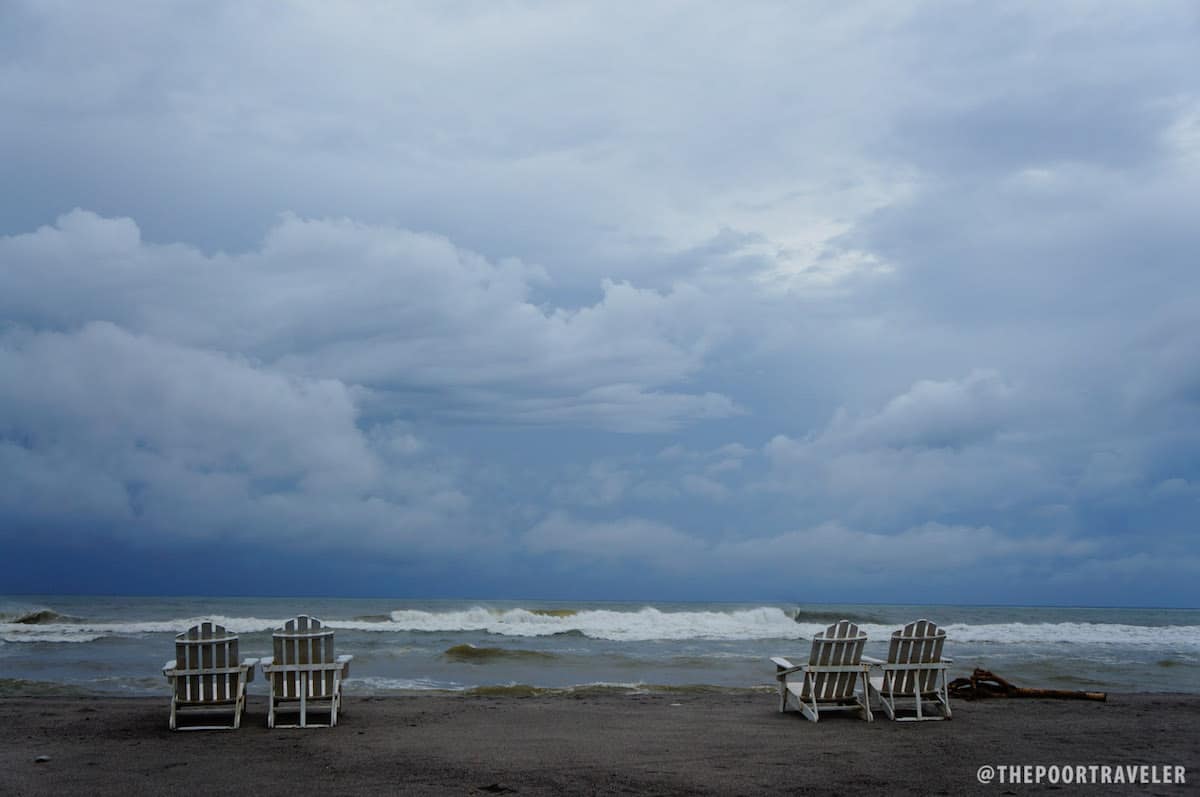 In the days following a long weekend, we went to Crystal Beach, a relatively affordable beach resort in Zambales. It was already drizzling when we arrived. To a lot of folks, the rain is a legitimate reason to sulk and moan that the trip is ruined. But far from dampening my spirits, the rain only made me realize that the best time to go to the beach is practically anytime I want to. And boy, I do love going there during the off season. Maybe even more than I do during the summer. That's NOT to say that you should go traveling when there's a typhoon. Don't do that. What I'm saying is, don't be afraid to schedule a trip to the beach in the rainy season. And if it rains on the day of your trip, don't cancel it right away, unless there's a storm.
If you are like me who hates big crowds, you will love going to the beach during off-peak seasons. You have the beach practically to yourself; it's cleaner, and you don't have to talk to anyone if you don't want to. You can just sit under an open hut and listen to the rain's patter on the roof while you read a good book, or listen to your favorite Spotify relaxation playlist.
---
Riding the Waves
If you've ever read a list of the best surf spots in the Philippines, chances are, Zambales will be featured. And as soon as we stepped out to prepare for our surfing lessons, I understood why. I don't think I've ever seen waves as beautiful as the ones I've seen in Zambales. The sea made huge, rolling waves with perfectly curled tips, like those I liked to draw in blue crayon when I was a kid. It was breathtaking.
Our guides say the best waves come right before and right after a big storm. True enough, the waves were larger than usual because of the weather and that made it all the more exciting. We had a blast, and clumsy me fell more times than I care to admit. Huge kudos to my teacher, who was very patient through it all.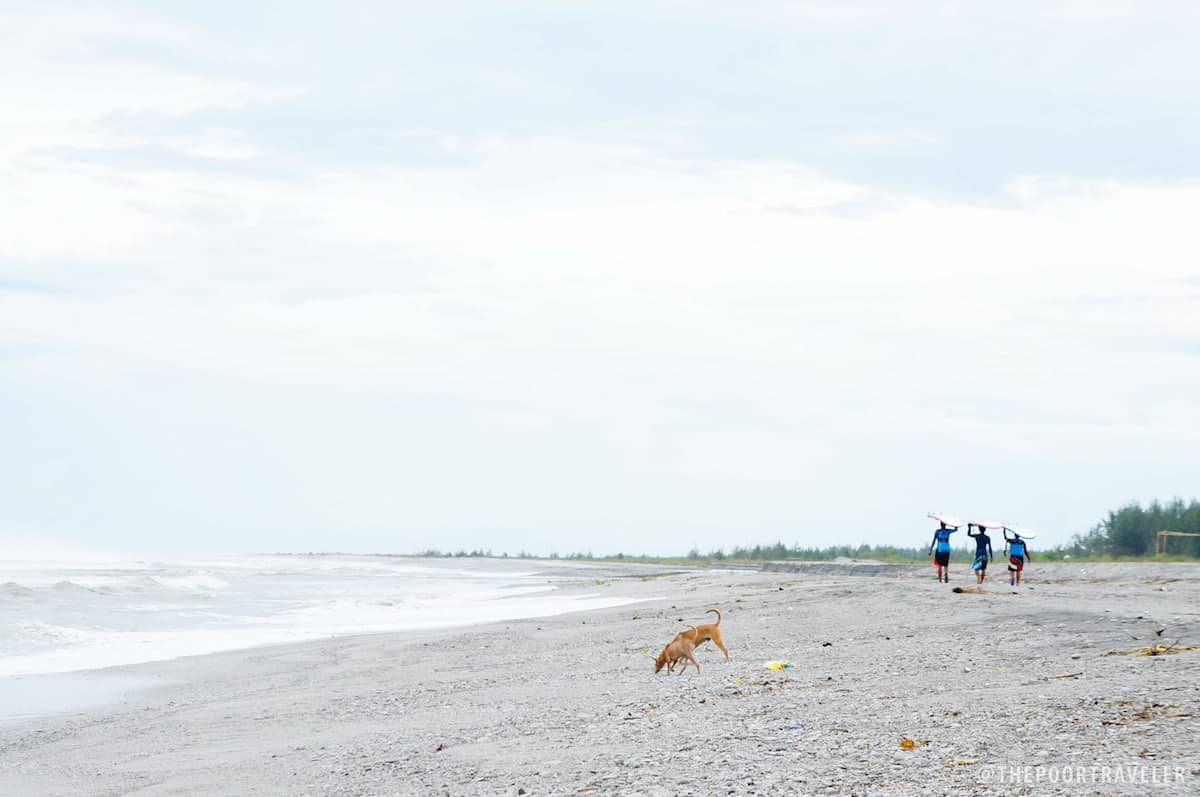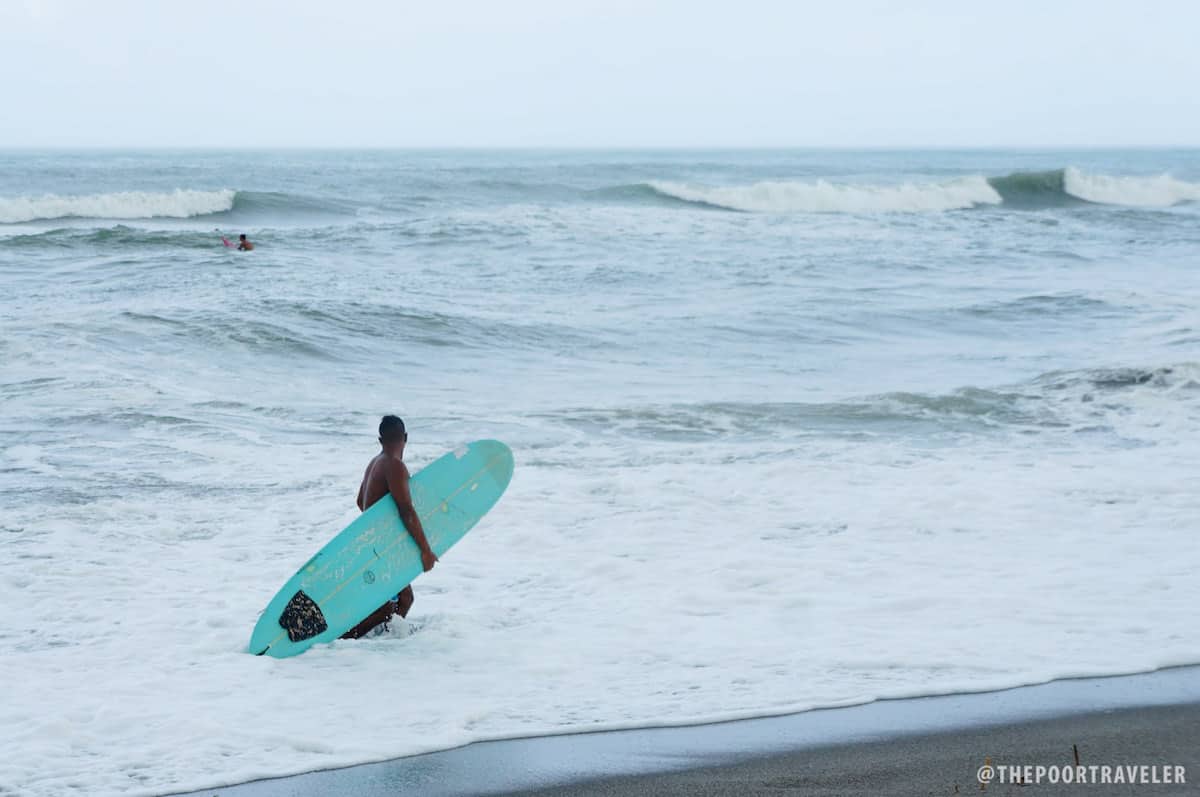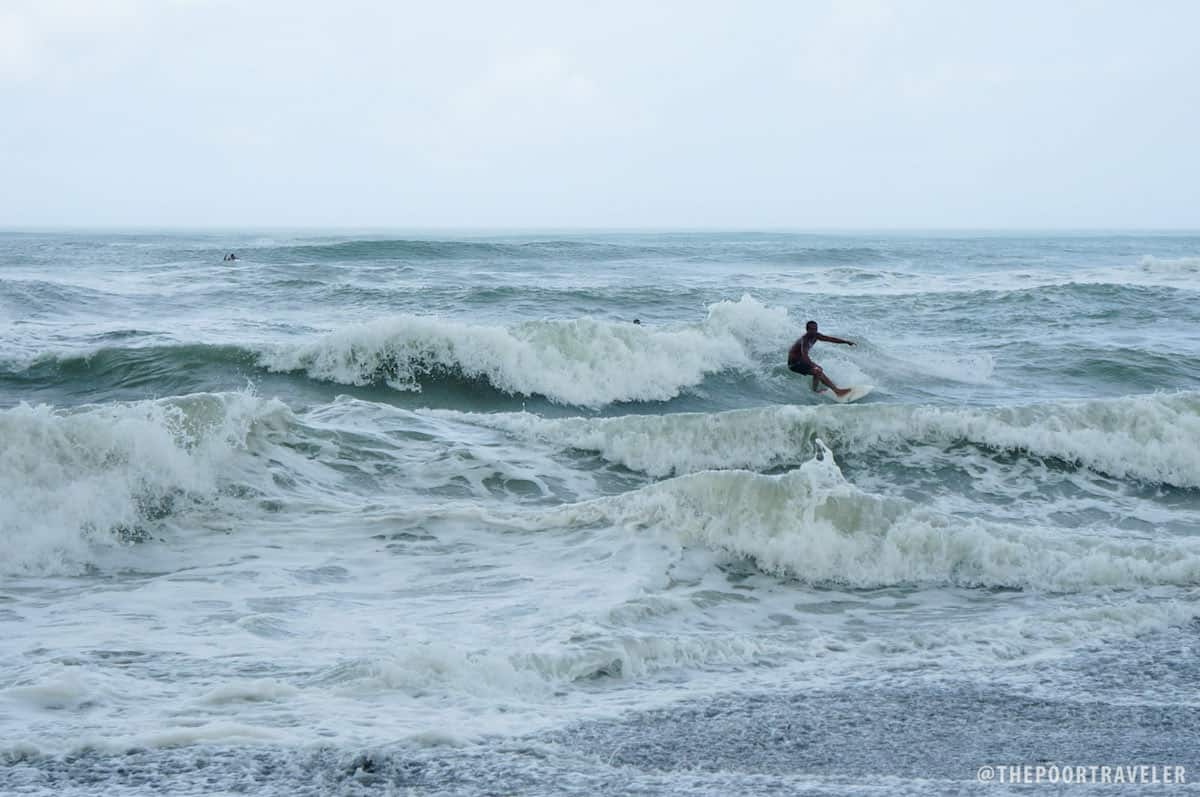 Crystal Beach Resort offers surfing lessons with Quiksilver Surf School for P400 per hour, inclusive of the surfboard, rash guard, and Quiksilver instructor's fee. I knew I was in good hands, despite the swelling waves and the strong current. All of Quiksilver's surfing instructors are licensed lifeguards trained under Philippine National Red Cross and are certified ASI (Academy of Surf Instructors) Level 1. Since 2010, the instructors are also trained by the Philippine Lifesaving Society and Surf Life Saving Australia.
---
---
How to Get to Crystal Beach from Manila
If you haven't tried it before, going to a Zambales beach over a weekend is highly recommended. It's only a few hours away from Manila via the Iba-bound Victory Liner bus in Cubao. Don't let the rain deter you!
Make your way to the Victory Liner station in Cubao, Pasay, Caloocan or Sampaloc.
Board the bus bound for Iba.
Get off near San Sebastian Church in San Narciso, Zambales.
Ride a tricycle to Crystal Beach Resort.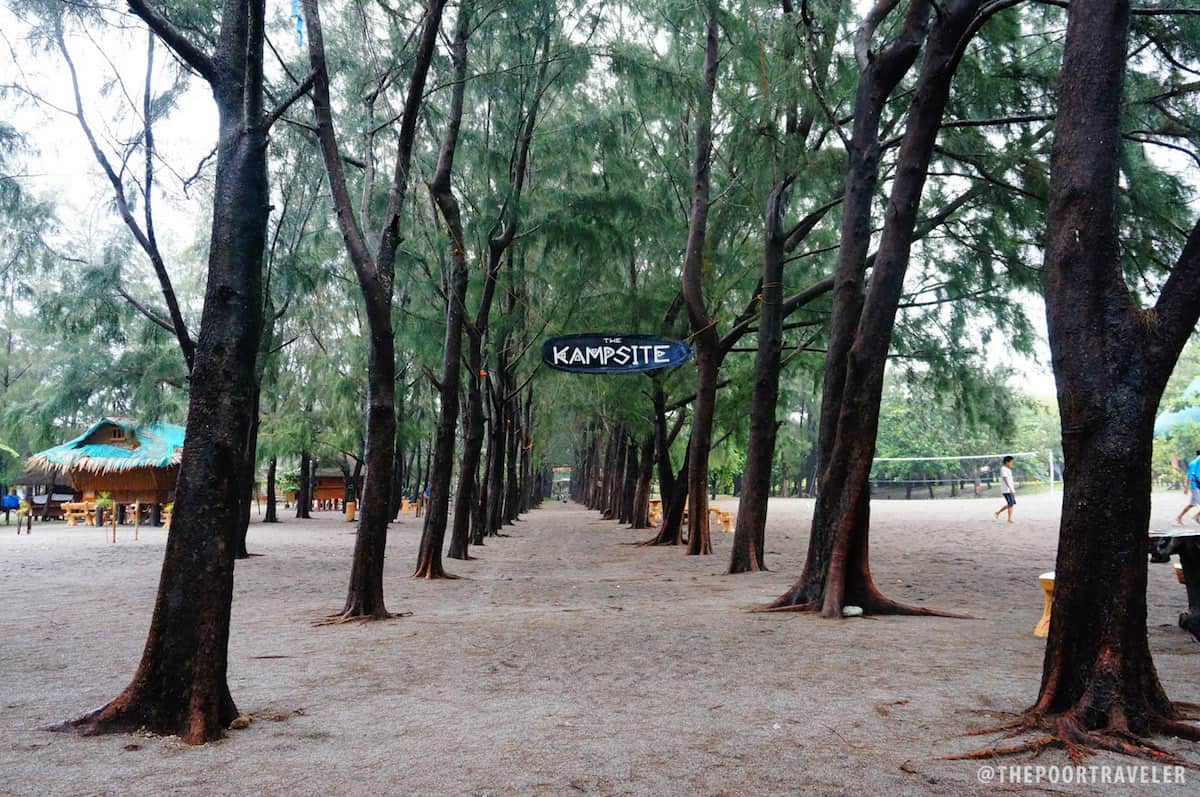 ---
Sample Itinerary and Expenses
Here's a suggested budget guide for when you visit Crystal Beach with your friends. Note that this itinerary assumes you're a group of 4 travelers staying overnight and paying for an hour-long surfing session.
Feel free to make changes accordingly.
SUGGESTED BUDGET PER PERSON (Group of 4)
Day 1
   Iba-bound Bus via SCTEX (Victory Liner)
280
   Trike to Crystal Beach at San Narciso (minimum 2 pax)
15
Lunch
   Lumpiang Bangus
150
   Plain Rice
25
Afternoon
   Surfing (1 hour)
400
Meryenda
   Saba con Yelo
85
Dinner
   Pork Binagoongan
175
   Plain Rice
25
Accommodation
   Ezra Room 3,900 max 4 pax (AC room, common T&B, free breakfast)
975
Day 2
   Island-hopping (Anawangin and Capones) 2700 for 4 pax
675
Lunch
   Inihaw Fiesta Platter (850 sharing)
213
   Plain Rice
25
   Trike to San Narciso Bus Stop (minimum 2 pax)
15
   Ordinary Bus to Olongapo
53
   Victory Liner Bus from Olongapo Terminal to Cubao
207
TOTAL
3328
---
2️⃣0️⃣1️⃣6️⃣ • 1️⃣0️⃣ • 2️⃣4️⃣