This post was last updated in early 2018. Visa and immigration policies change often, so it's best to contact the respective embassy to confirm if these privileges still apply. Also, this post is for Philippine passport holders who plan to visit as tourists only.
When we were invited to speak at the World Tourism Forum in Istanbul in early 2016, our excitement quickly morphed into worry when we realized Filipinos are required to get a visa to enter Turkey. It wouldn't have been a problem any other day, but we were traveling abroad and we didn't have more time to apply for one. But a quick online search revealed that e-Visas were available for Filipinos with a valid multiple-entry Japan visa. It saved us. The application took only minutes.
Sadly, Turkey no longer accepts Japan visa as a supporting document. (They limited it to US, UK, Schengen, and Ireland visas.) But it opened our eyes that this whole visa game is more complicated than we previously thought. Some countries are easier to visit if you have existing visas from other countries. For example, having a US visa on your Philippine passport will allow you to access many other countries. And that's good news for Filipino travelers given that the Philippine passport isn't all that powerful. At the school of passport privileges, the Philippines doesn't sit at the table where popular kids like Germany, Singapore, South Korea or the US have their lunch.
Japan is a dream destination for many Filipinos. Over the past few years, visa policies have been relaxed and more forgiving, allowing many to visit Japan easily. But your Japan visa is more powerful than you think! It comes with many other perks. With a valid Japan visa, your Philippine passport will get a bit more edge.
Here are some countries that you can visit much more easily with a Japan visa!
WHAT'S COVERED IN THIS GUIDE?
Mexico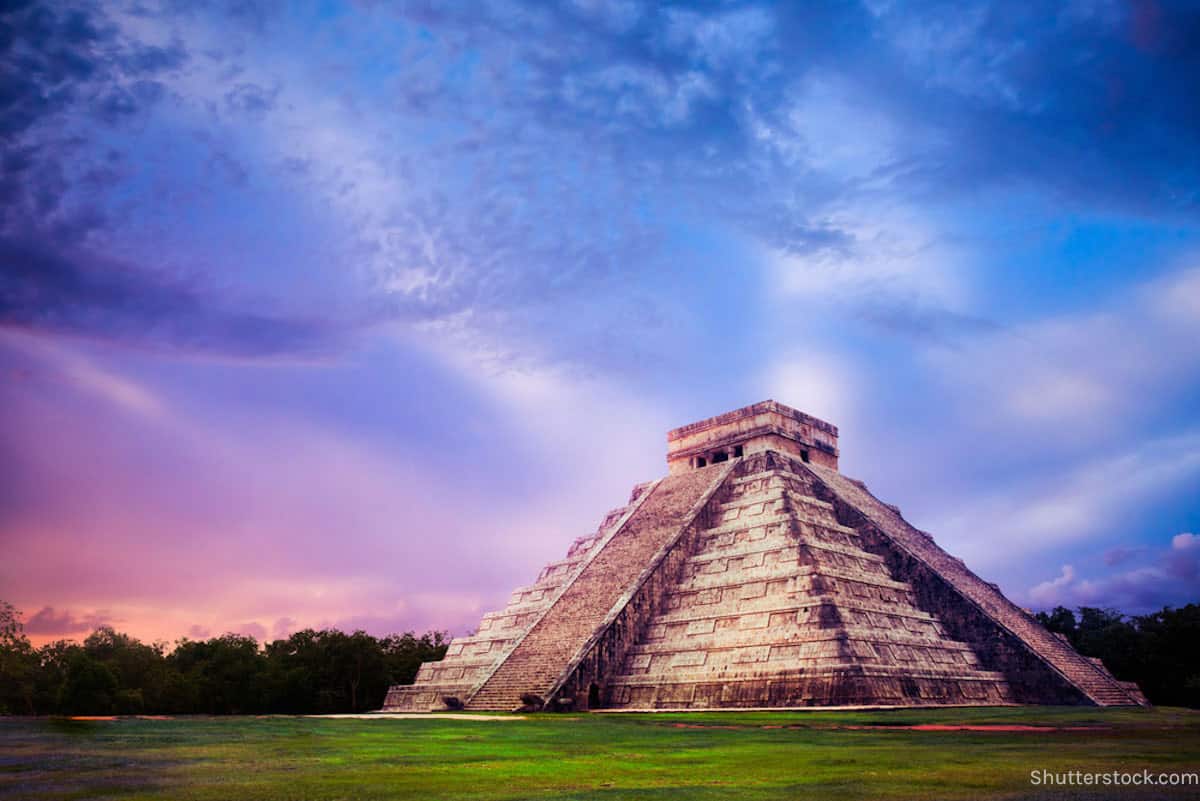 If you have a valid multiple-entry Japan visa on your Philippine passport, you don't need to apply for a Mexico visa for stays shorter than 180 days. I learned about this because we get invited to a lot of press trips to Mexico at the last minute and we kept on declining thinking we would need to apply for a Mexico visa, which can take days. BUT when we finally took the time to research, we found out that we didn't actually need one if we have a valid Japan visa.
According to the Mexican Embassy:
With the purpose of facilitating and promoting travel to Mexico, effective May 2016 all those foreign nationals, regardless of their nationality, visiting Mexico for tourism, business or transit are NOT required to obtain a Mexican visa IF they hold a valid (non-expired) Visa or Permanent Residence of any of this countries: United States of America, Canada, Japan, United Kingdom or Schengen area (European Union).
Ting ting ting! Japan is there! But this seems to good to be true so I emailed the Embassy of Mexico in Manila to be absolutely sure! Here's what they said.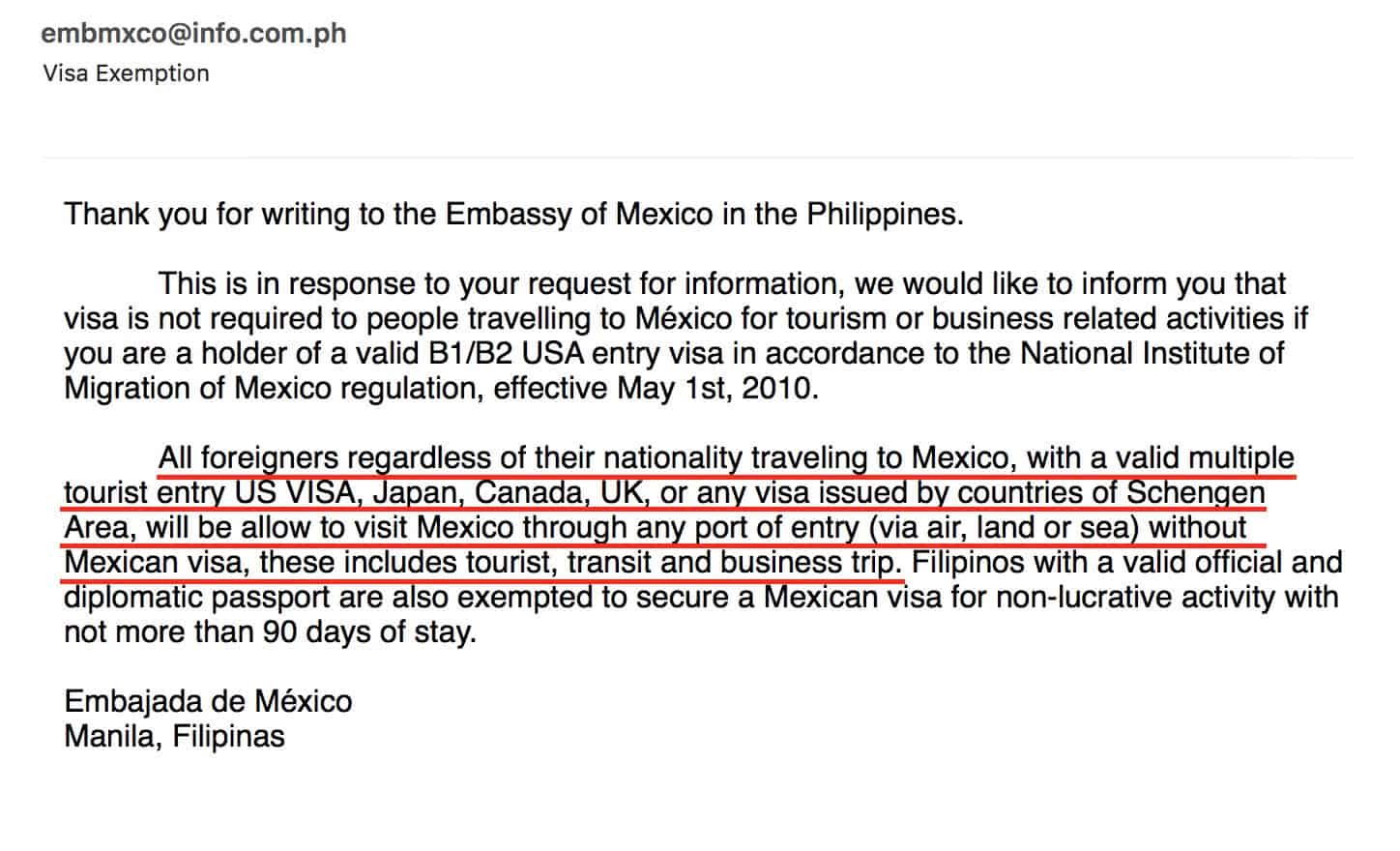 So yep, it's confirmed. You can enter Mexico for tourism with a Japan visa.
---
Georgia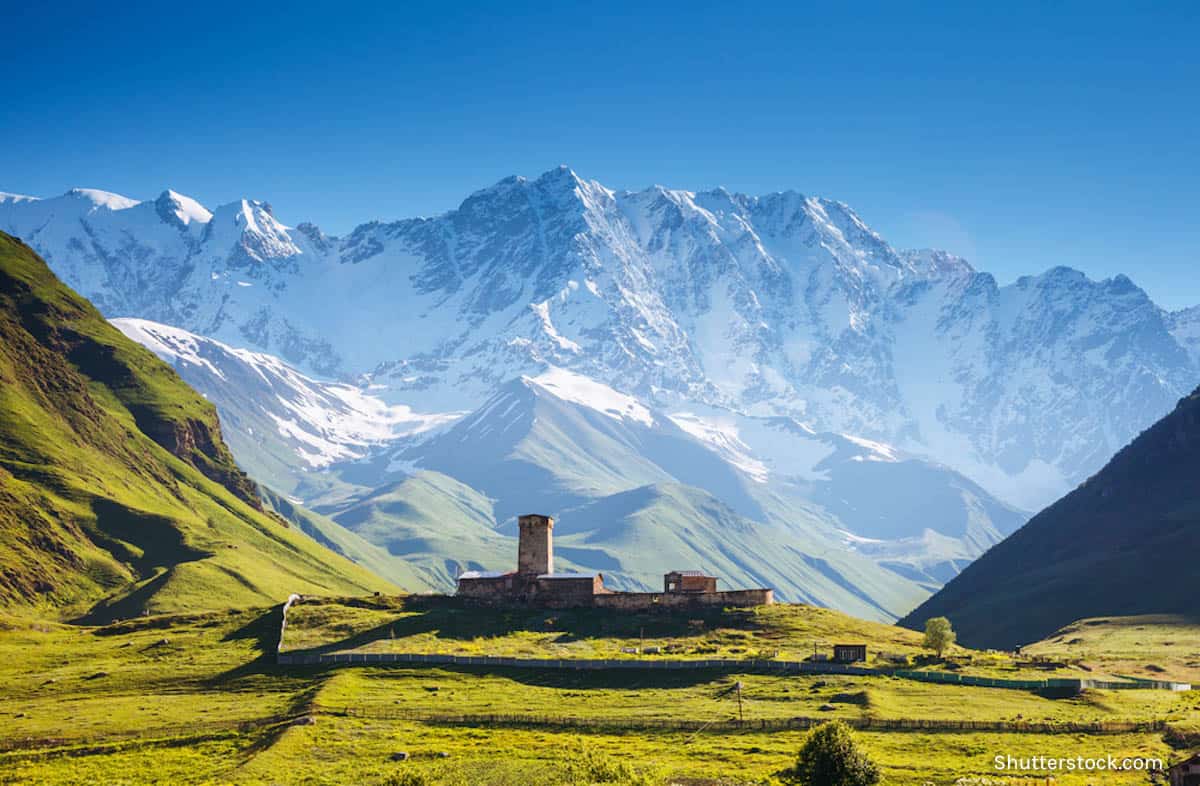 Normally, a visa can be obtained online using Georgia's E-Visa Service website. But recently, they have allowed Filipino citizens to enter the country if their passport has a valid visa from any of the member states of the Organisation for Economic Co-operation and Development (OECD), which include (among others) the US, the UK, Australia, South Korea, and (wait for it) Japan!
I tested it by making a faux application at Georgia's E-Visa site and here's what it said when I entered my Japan visa as a supporting document: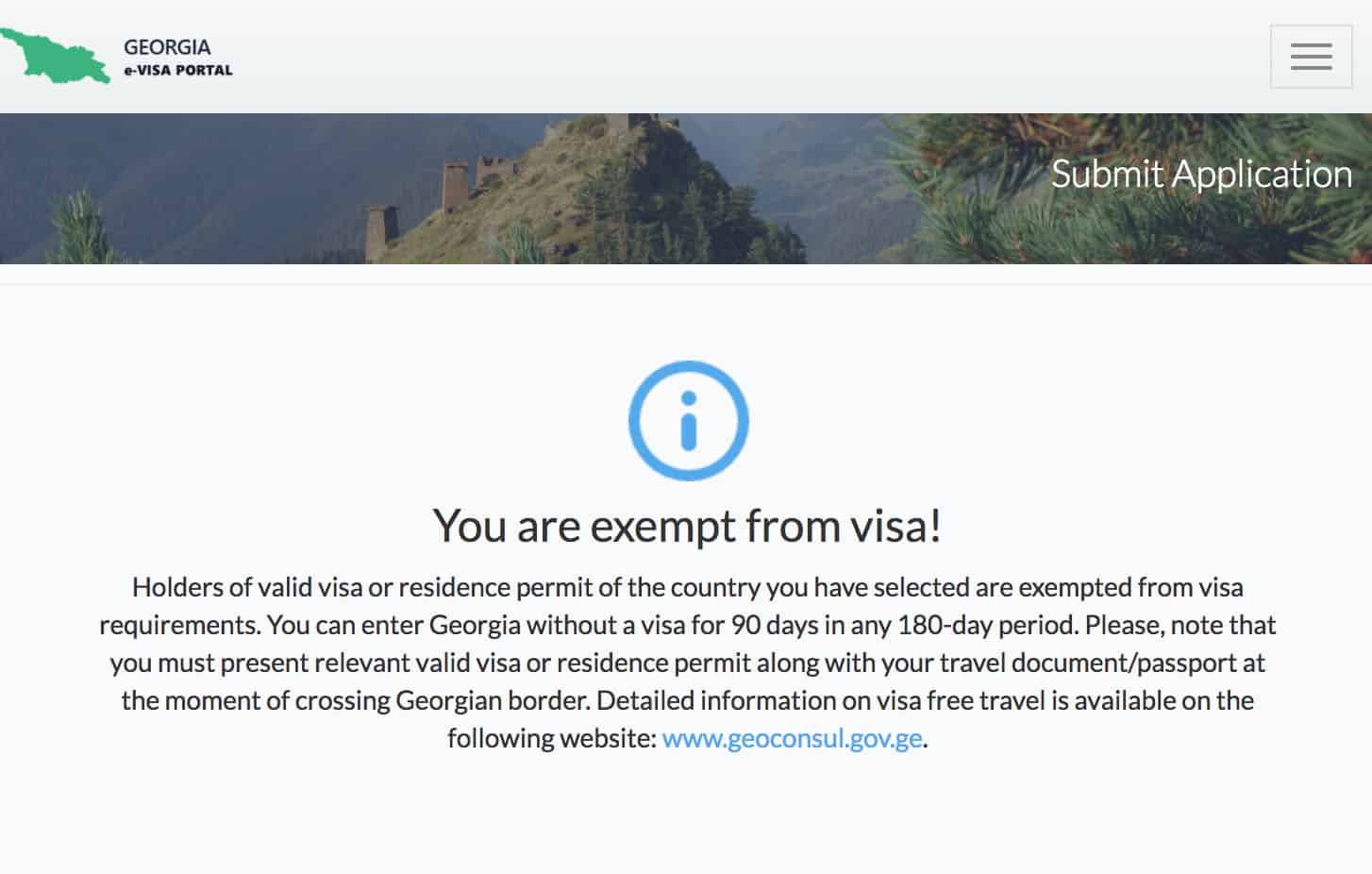 In case the text is too small for mobile readers, here's what it says: Holders of valid visa or residence permit of the (Philippines) are exempted from visa requirements. You can enter Georgia without a visa for 90 days in any 180-day period. Please note that you must present relevant valid visa or residence permit along with your travel document/passport at the moment of crossing Georgian border.
---
Taiwan
Update: Until July 31, 2019, Filipinos may enter Taiwan completely visa-free. No need to apply for a visa or a Travel Authorization Certificate. You may simply show up for your flight, provided that you meet the following requirements:
Your passport must have at least 6 months validity.
A return ticket or onward ticket (to your next destination and a visa for that destination)
A proof of accommodation. It may be hotel booking or host's contact information or tour arrangements
You must have no criminal record in Taiwan.
Your trip is no longer than 14 days.
Just make sure you have the above requirements when you approach the Immigration counters.
If your trip is beyond July 31, 2019, and you have a Japan visa, you still won't need a Taiwan visa. Instead, you'll need a Travel Authorization Certificate provided that you're traveling for leisure and business and that you meet the following conditions
Your passport must still be valid at least 6 months from your entry date.
You must have an onward or return ticket (plane or ferry).
You must never have been employed as a blue-collar worker in Taiwan.
You must have at least ONE of the following documents from Australia, Canada, Japan, South Korea, New Zealand, United Kingdom, United States, or any of the Schengen countries:
Woot, woot! Japan is there! And what's great about it is that your Japan visa doesn't need to be valid. Even EXPIRED visas are accepted provided that they expired less than 10 years before your intended entry date in Taiwan.
---
---
Bonus: South Korea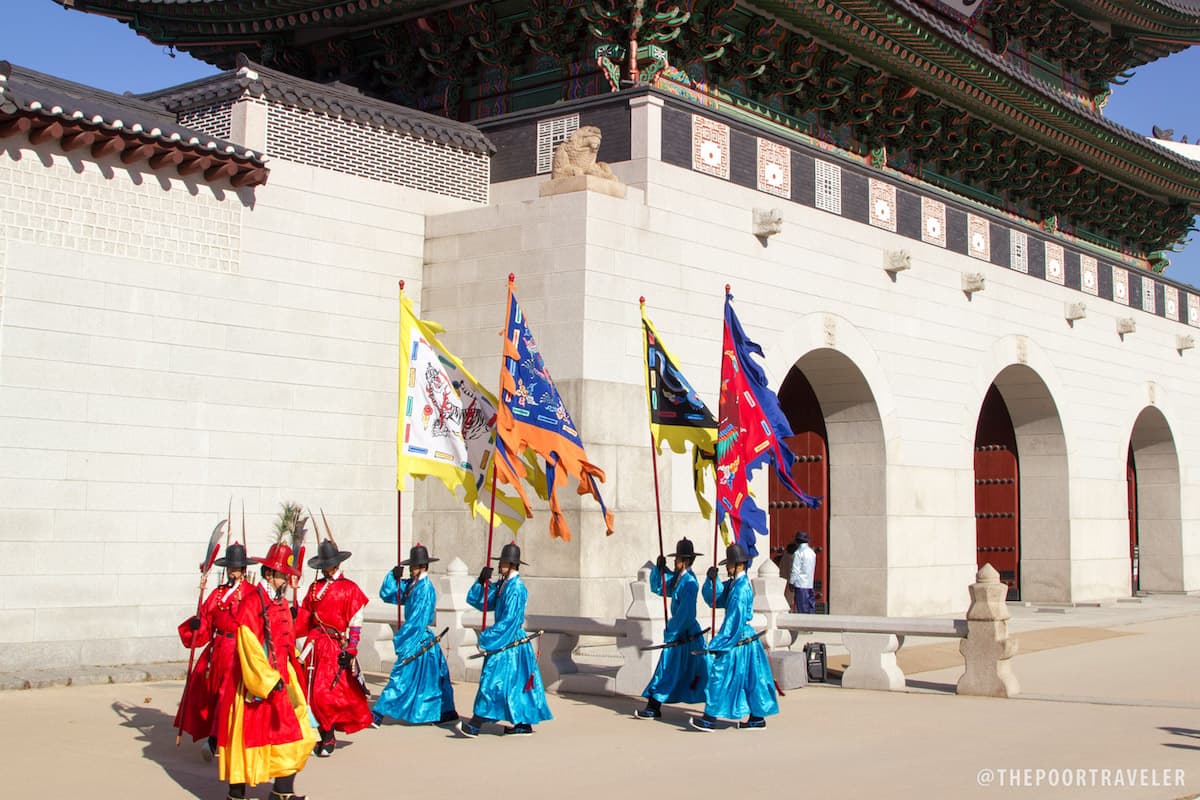 Okay, to be clear: You still need a South Korea Visa even if you have a Japan Visa. BUT the process will be a lot easier!
Having a Japan Visa (or any visa from other OECD members) when applying for a South Korea Visa will give you better chances of getting approved. You will need to submit both the ORIGINAL copy and a photocopy of all of them. Yep, expired visas are accepted.
Update (June 2019): JAPAN VISA is no longer honored by the Korean Embassy in reaction to several cases of Filipino applicants submitting FAKE Japan visa and stamps. Tsk tsk tsk.
For more info, read: How to Apply for a South Korea Visa
Related Posts:
---
Watch our Latest Video!
---
Important Reminders