Rainy days are here again!
You know what that means: the weather is more unpredictable. But you should never let less sunshiny skies rain on your parade. The rainy season is when Vins and I love going on road trips with our friends!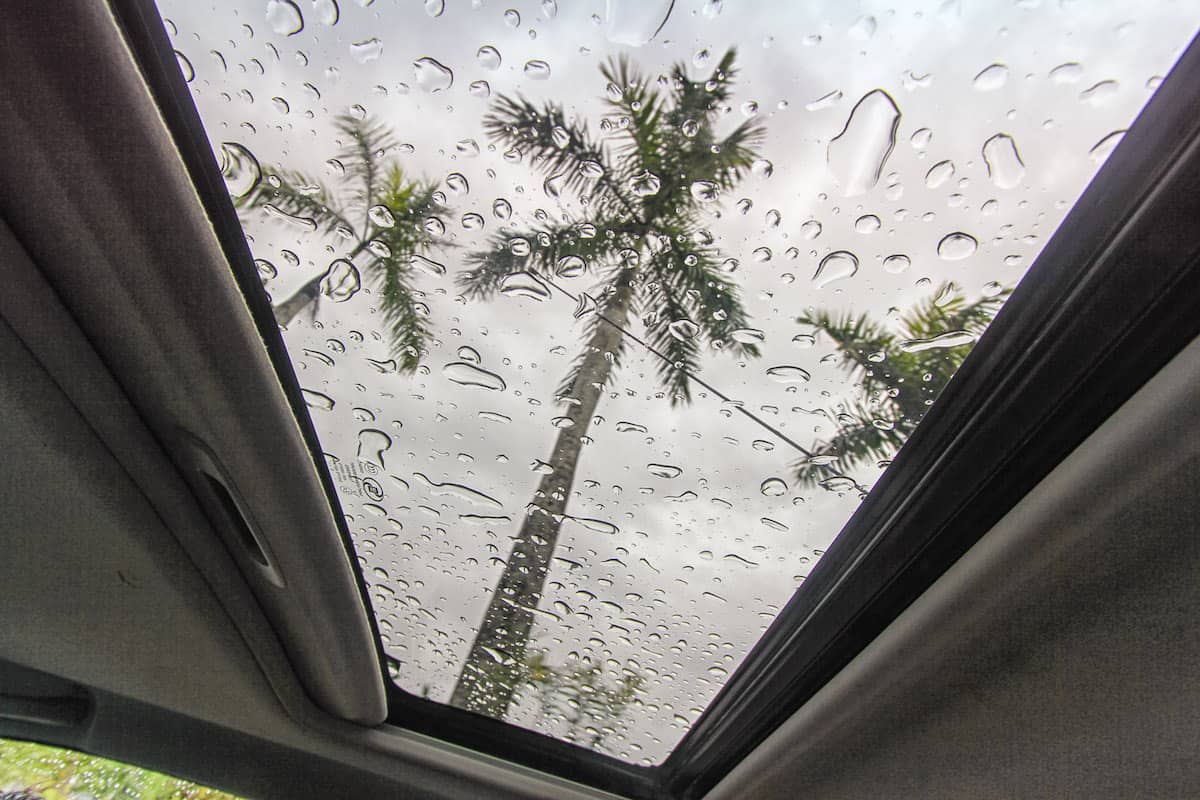 This post is brought to you by Pepsi.[/caption] For budget travelers like us, the rainy season is a great time to explore. Some destinations are much better during this time: waterfalls are grander, beaches are less crowded, and wildlife is more alive! The best part: It's off season! Hotel and resort stays are much cheaper!
Don't let the season stop you from exploring! We've asked some of our travel blogger friends for some of their road trip route recommendations and we'll be sharing that in this post.
But before that, some important tips to turn your road trip into an awesome journey by making sure you get your money's worth.
The more, the merrier, the cheaper. You get the full experience when the barkada is complete! It's also a lot cheaper because you get to split the costs of everything. In general, the cost of family rooms and dorm rooms divided among the group is lower than a double room. At restaurants, "for sharing" meals split among the group costs much less than individual orders.

Ask for the hotel's policy on extra beds. Most hotels allow extra beds for a minimum fee! You can take advantage of this to save on hotel expenses.
Buy food, drinks, and toiletries before leaving. They are generally more expensive if you buy at the resort or hotel. You'll save a great deal if you bring your own provision.

Watch out for potential savings! Even small discounts matter. They add up over time. Hotel-booking sites often offer deals like free breakfast during off-season. Take it! When it comes to drinks, a road trip won't be the same without Pepsi. Choose a 1.5L bottle of Pepsi, which costs only P38! That's a P10 drop from its usual price and much lower than other brands. Every peso your barkada saves collectively can be used to fund other activities along the way!

Buy in bulk! It will help bring down cost. Instead of buying individual sunscreens, just buy a big one and share. Grab 1.5L bottles of Pepsi and just pour into your own reusable cups! It's more sulit that way.
Without further ado, here are some recommended road trip itineraries, as picked by travel bloggers! The first seven can be done from Manila.
WHAT'S COVERED IN THIS GUIDE?
MANILA-SORSOGON ROAD TRIP ITINERARY
Perfect for residents of: Manila, Southern Luzon
When it comes to road trips, no one is more credible in the Philippine blogosphere than Kara Santos of Travel-up. Her pick: Manila to Sorsogon. It's one of the more popular road trip routes in the country. You can adjust your itinerary depending on the number of stops and how much time you want to spend in each place. The suggestion below is a very relaxed itinerary, where you can still spend some quality time in the major stops (Quezon, Naga City & Sorsogon).
Day 1: Manila to Quezon (passing the Laguna backroads)
Scenic drive through Laguna backroads, stopover at Pililla Windmills
Lunch in the Pagsanjan area; drive to Lucban
Check into Batis Aramin Resort in Lucban, Quezon
Kamay ni Hesus (optional)
Day 2: Quezon to Naga City
Drive from Lucban, Quezon to Naga City, Camarines Sur
Pass the Old Zigzag Road
Stopover photo ops at Gumaca
Arrive in Naga City
Check in to chosen hotel
Food Trip / Dinner at Bob Marlin's/ Coffee at Travel Cafe
Camsur WaterPark (optional)
Day 3: Naga to Sorsogon
Drive from Naga City to Sorsogon
For a more scenic route, pass the Tiwi-Sangay Road instead of the highway
Stop for DJC Halo-Halo
Lunch somewhere in Legazpi City
Continue Driving to Sorsogon City
Check into chosen hotel in Sorsogon
TIP: You can cut this road trip to two (or even one day) if you leave really early on the first day and make minimal stops, but this can be very tiring.
More about Bicol Road Trips here.
---
BATANGAS BEACHES ROAD TRIP ITINERARY
Perfect for residents of: Manila, Batangas, Southern Luzon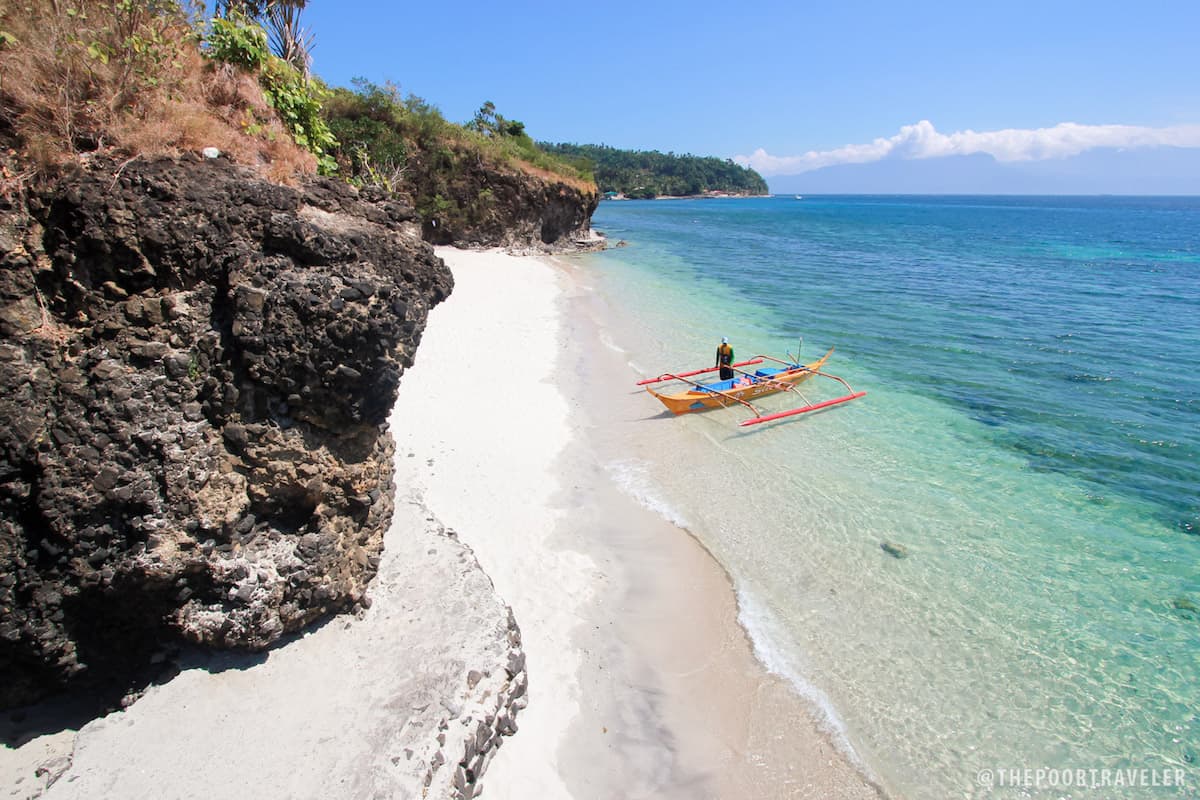 My personal pick is Batangas. I'm biased, of course, because I was born and raised here. It is a blessed land. It cradles a wide array of diverse landscapes — a scenic lake, spectacular diving sites, breathtaking rivers, fertile farm lands, enchanting mountains, and a volcano.
But what most people love about Batangas is its beaches! This route will take you to some of the province's most stunning ivory coasts!
Suggested Route:
Day 1: Lipa City to Laiya
Drive to Lipa City for a quick lunch
Head to your resort in Laiya in San Juan, where you will spend the night
Hit the beach
Day 2: Laiya to Malabrigo to Anilao
Visit Malabrigo Beach
Climb to Malabrigo Lighthouse
Lunch in Batangas City
Drive to Anilao and check-in
Hit the pool
Day 3: Tingloy Island-Hopping
From Anilao, go island-hopping (Sombrero Island, Oscar Beach, Masasa Beach)
Check out
---
PANGASINAN-LA UNION ROAD TRIP ITINERARY
Perfect for residents of: Baguio, Manila, Northern Luzon, Central Luzon
For Senyorita Micaela Rodriguez, the answer is definitely Pangasinan and La Union. Her beloved hometown has a lot to offer to tired and weary city souls.  This trip takes you from Bolinao in Pangasinan to the trendy Urbiztondo Beach in La Union, making a stop at the Hundred Islands along the way.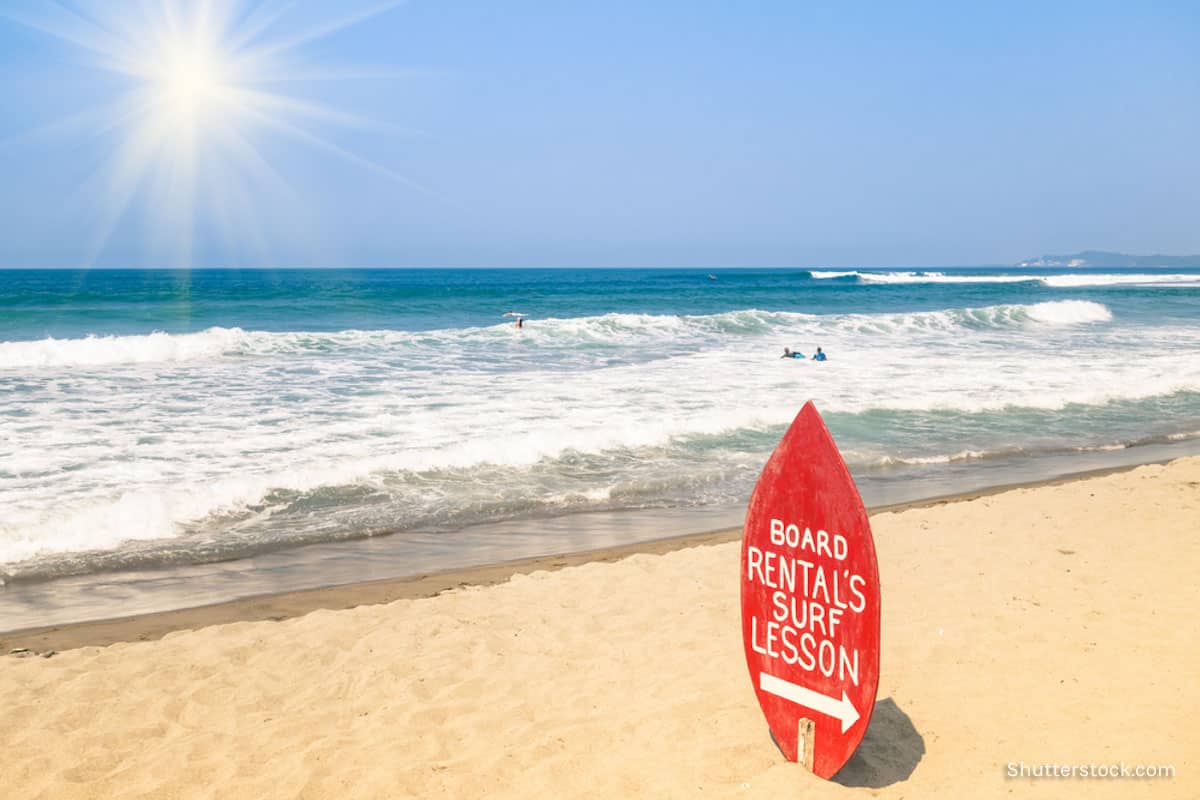 It's a great long weekend itinerary not just for Manila-residents but even more for those in Northern and Central Luzon!
Mica's suggested long weekend itinerary is as follows:
Day 1: Bolinao
Arrival in Pangasinan
Visit Cape Bolinao Lighthouse
Visit St. James Church
Visit Patar Beach and watch sunset
Day 2: Bolinao to Alaminos
Check out
Drive to Alaminos and check in
Visit Hundred Islands Park
Day 3: Alaminos to Urbiztondo
Check out and drive to San Juan, La Union
Check in at hotel/resort
Laze/surf at Urbiztondo Beach
Day 4 – Tangadan Falls
Visit Tangadan Falls
Check out
---
ZAMBALES BEACHES ROAD TRIP ITINERARY
Perfect for residents of: Manila, Central Luzon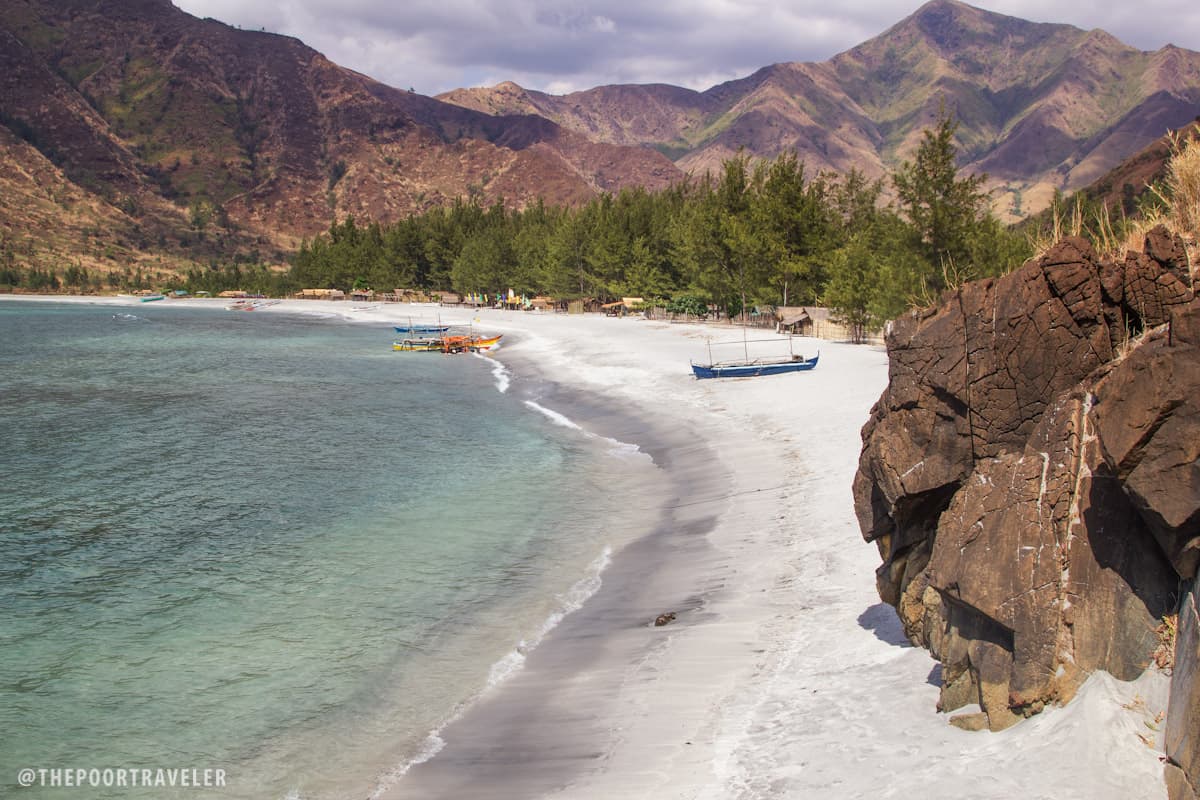 Ada Wilkinson of Travel in Boots recommends Zambales especially to students. "It should be on top of their list," she writes.
Zambales has a lot to offer. Subic remains a good choice. Potipot has always been an open secret. Lately, San Narciso and Liwliwa in San Felipe are also starting to get noticed! And although San Antonio's ashen coves like Anawangin and Nagsasa are inaccessible for land vehicles, visitors can easily park their cars in Pundaquit and return after a day trip.
Suggested Route:
Day 1: San Antonio Coves
Drive to Pundaquit.
Park your car and hop onto a boat to the coves.
Visit Anawangin Cove, Nagsasa Cove and stay overnight
Day 2: San Felipe or San Narciso
Go back to Pundaquit
Drive to Liwliwa or Crystal Beach
Stay overnight
Day 3: Subic Shopping
Check out!
Drive to Subic
Shopping!
---
LAGUNA ROAD TRIP ITINERARY
Perfect for residents of: Manila, Southern Luzon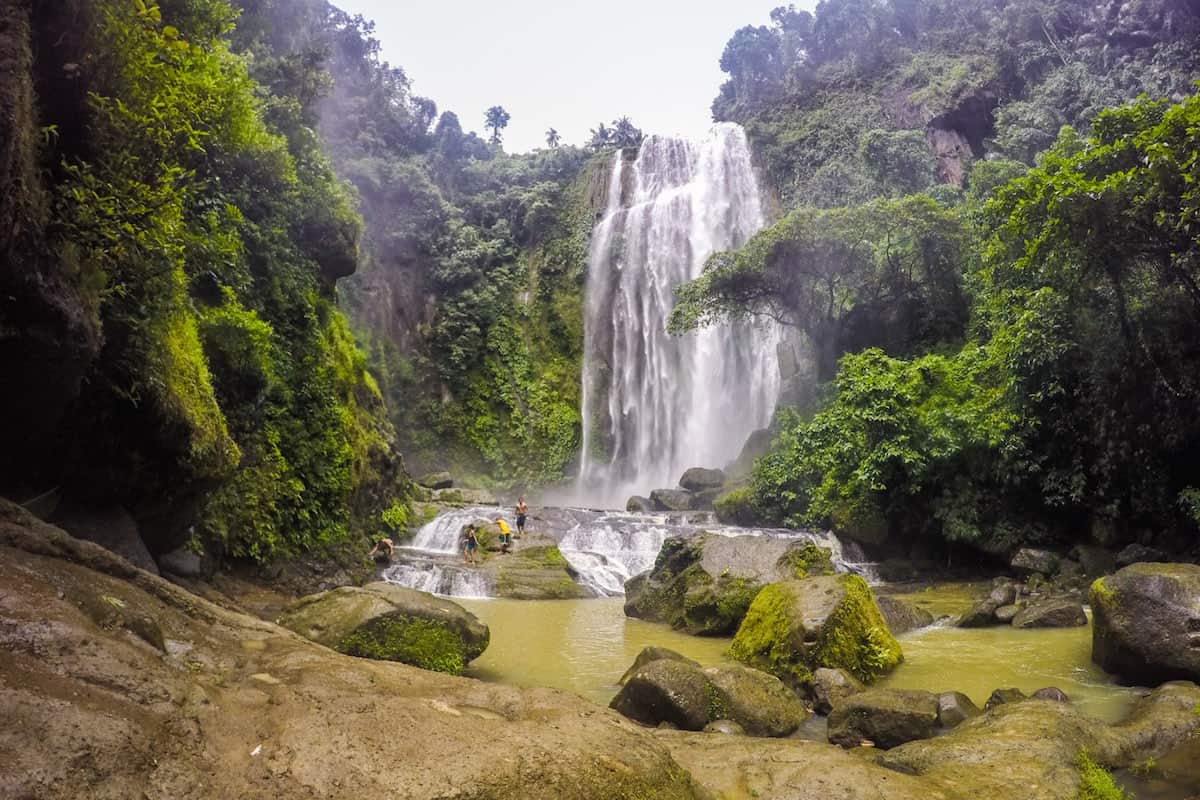 Asta Alvarez of WanderGeneration.com champions Laguna in this list! Laguna is one of the provinces we often overlook partly because its edges aren't laced with pearly beaches. Joke's on us because paradise isn't always made of sand and saltwater. Much of Laguna is almost untouched, still covered with dense rainforests concealing several magnificent waterfalls. Many of its historic towns retain many pieces of its glorious past. And its cuisine showcases some of the best of the Southern Tagalog region.
Here's a sample road trip route:
DAY 1 – CALAMBA & SAN PABLO
Drive to Rizal Shrine, Calamba
Proceed to Pandin Lake and have lunch on bamboo raft
Check-in at Sulyap Bed and Breakfast
Sulyap Swimming Pool & Jacuzzi
DAY 2 – LUISIANA & CAVINTI
Check out and leave for Nagcarlan
Stop at Nagcarlan Underground Cemetery
Visit Liliw town (or if you skipped breakfast at Sulyap, have it at Chef Mau's in Liliw)
Trek to Hulugan Falls in Luisiana
Trek to Cavinti Falls (Pueblo El Salvador)
Leave for Caliraya Lake
Check in at Caliraya Springs Mountain Lake Resort
DAY 3 – CALIRAYA LAKE & PAETE
Caliraya Lake swimming, biking
Check out, leave for Paete
Paete Tour, shopping, lunch
Leave for Pililla, Rizal
BONUS! Pililla Windmills Stopover
---
ILOCOS ROAD TRIP ITINERARY
Perfect for residents of: Manila, Baguio, Northern Luzon, Central Luzon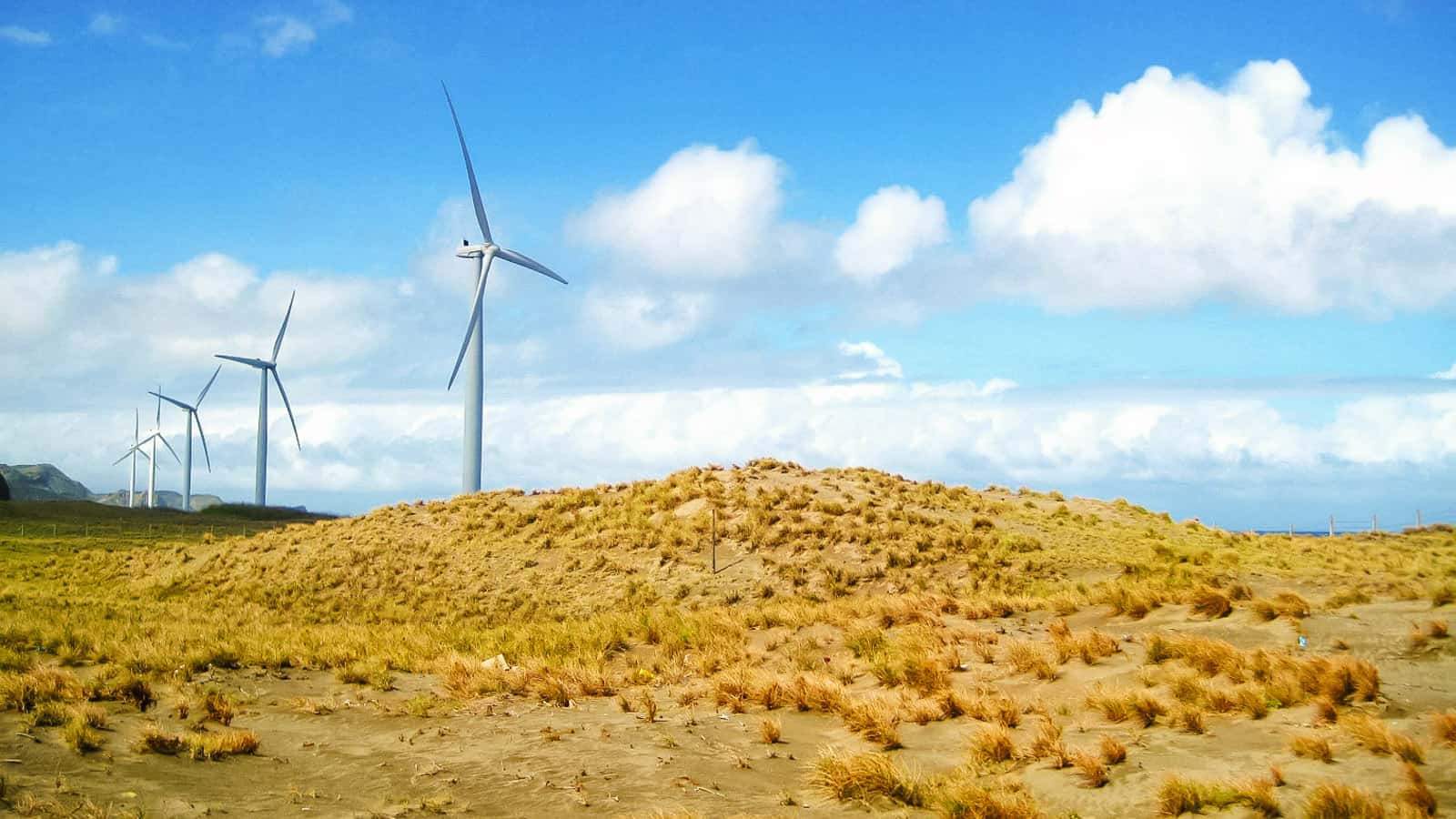 For Gael Hilotin of The Pinay Solo Backpacker, Ilocos is an old favorite. It has everything one can ever ask for in a destination. Rich heritage, check. Irresistible cuisine, check. Beaches, check. In her suggested itinerary, your journey begins in Sta. Maria, Ilocos Sur, and work your way up to the stunning municipality of Pagudpud, making stops at some of the region's most iconic landmarks and most popular attractions!
Day 1: Ilocos Sur
Visit Sta. Maria Church (UNESCO World Heritage Site) and Spanish-era cemetery
Drive to Vigan and explore Calle Crisologo and see Vigan Cathedral
Check-in at hotel
Visit Bantay Church and Bell Tower
Day 2: Laoag, Batac, and Paoay
Drive to Batac and tour
Proceed to Paoay and see Paoay Church
Lunch at Herencia Cafe
Experience Paoay Sand Dunes
Check in at Hotel
Day 3: Pagudpud
Check-in at Hotel
Visit Saud Beach, Kabigan Falls, Patapat Viaduct, Timmangtang Rock Formation, Blue Lagoon, etc.
---
RIZAL DAY TOUR ITINERARY
Perfect for residents of: Manila, Rizal, Laguna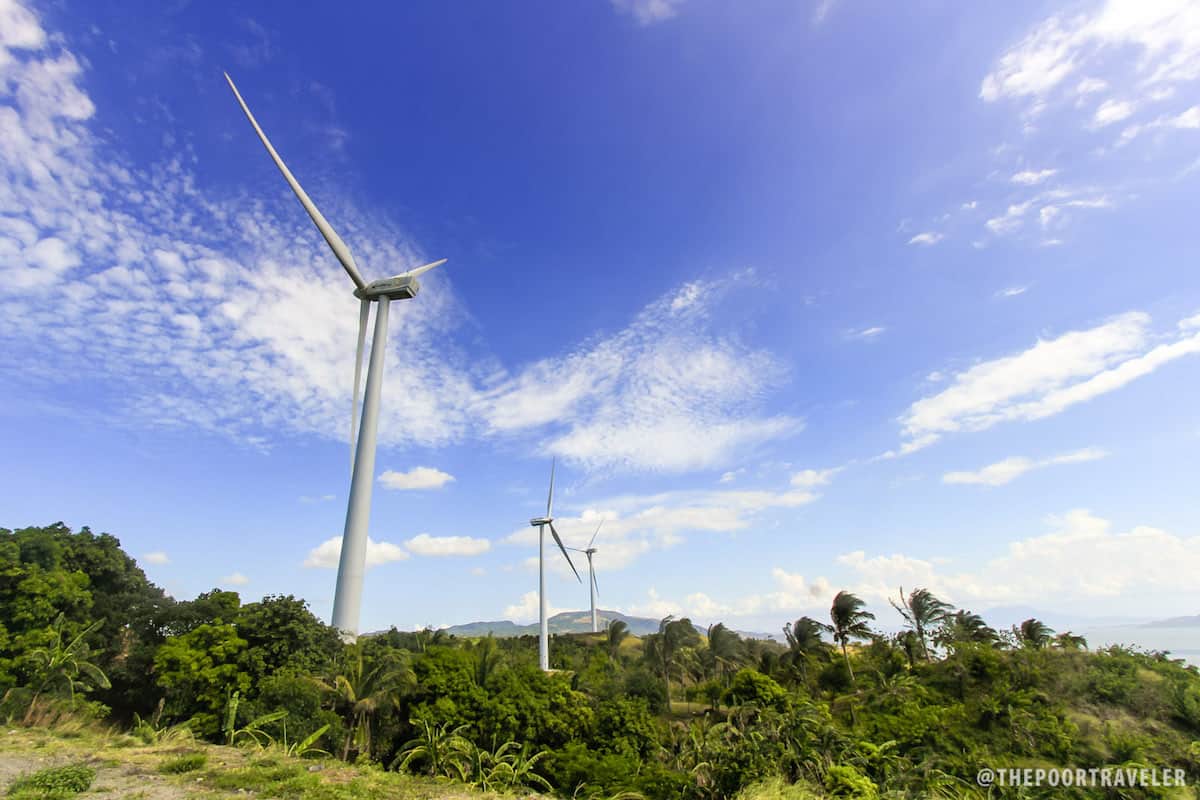 If you're based in Manila or nearby provinces and you only have a day to spare, Rizal offers a quick and easy trail! For mountaineers, a trek up Mt. Daraitan awaits. Mountain resorts also provide peaceful retreat venues.
But for travel blogger Celine Reyes of Celineism, who is a Rizal local, this this one-day road trip itinerary is most suitable for those who crave a quick relaxing getaway:
Suggested Route
Angono Petroglyphs
Lunch at Balaw-balaw
Regina Rica in Tanay
Pililla Windmills
Antipolo Cloud 9 Overlooking Restaurant
---
SOUTHERN CEBU ADVENTURE ITINERARY
Perfect for tourists in and residents of Cebu
Angel Juarez of Lakwatsero.com has visited Cebu countless times over the past few years, it seems like there's no stopping him anytime soon. For nature and adventure lovers, South Cebu opens endless opportunities to be blown away. Here's his suggested route:
Day 1: Cebu City – Badian – Moalboal
Drive towards Badian in the morning
Go canyoneering in Matutinao
Have a waterfalls massage in Kawasan Falls
Proceed to Moalboal and find a place along Panagsama Beach.
Swim with the Sardine Run in the in the afternoon
Laze in the White Beach for sunset.
Day 2: Moalboal – Samboan – Oslob
Go waterfall hopping!
See Alegria's Cambais Falls and Samboan's Dao Falls, Binalayan Falls and Aguinid Falls.
Drive towards Oslob in the afternoon
Get a room at Cancua-ay Beach.
Spend the rest of the afternoon and the sunset in Sumilon Island.
Day 3: Oslob – Boljoon – Dalaguete – Cebu City
Get up early for the sunrise
Drive to the heritage town of Boljoon after breakfast.
Proceed towards Barangay Mantalongon of Dalaguete
See the ragged roof of Cebu at Osmeña Peak.
Don't forget to take home a pack of Carcar's famous chicharon on your way back to Cebu City.
---
ALLAH VALLEY ROAD TRIP ITINERARY
Perfect for tourists and residents in General Santos City, Sarangani, South Cotabato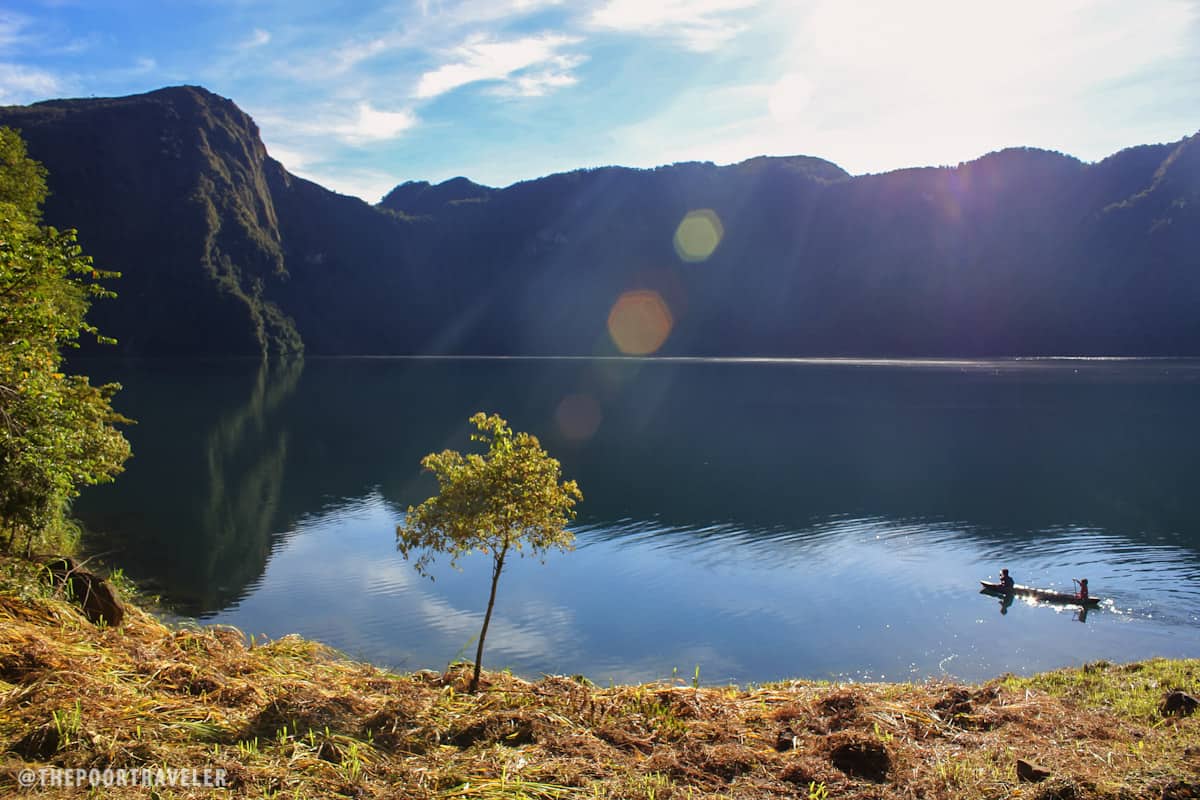 "There is this vast patch of land in Mindanao that can be every traveler's haven for adventure and cultural experience," Louie Pacardo of A Nomad's Perspective shares. "The place is called the Allah Valley, a vast landscape covering portions of South Cotabato and Sultan Kudarat in South Central Mindanao region. Here, the picturesque upland town of Lake Sebu in South Cotabato is the crowning destination and the rest of the eco-cultural tourism spots are equally amazing."
In this route that Louie suggests, you'll get to see not just Lake Sebu but also Lake Holon, hailed the cleanest inland body of water in the Philippines for many years. And you can also make a few adjustments if you want to continue your journey to Sultan Kudarat.
Day 1: GenSan to Lake Holon
Travel to Tboli (3 hrs to barangay Salacafe + 30min habal-habal to Sitio Kule, take-off point) for Lake Holon trek via the scenic Kule trail
Overnight camping at Lake Holon
Day 2: Lake Holon to Lake Sebu
From Lake Holon proceed to Lake Sebu (1 hr):
Visit Seven Falls
Ride dual zip line
Take the cruise around the lake.
Day 3: Lake Sebu to Alamada
Early morning travel to Alamada (3.5 hrs) for Asik-asik Falls
Travel back to Gensan
Day 4: Back to GenSan
Travel to Glan, Sarangani (1 hr) for the white beaches.
Drive back to gensan
Option 2: Travel to Maasim for the paragliding adventure
---
NEGROS OCCIDENTAL ROAD TRIP ITINERARY
Perfect for: Visitors and residents of Negros Island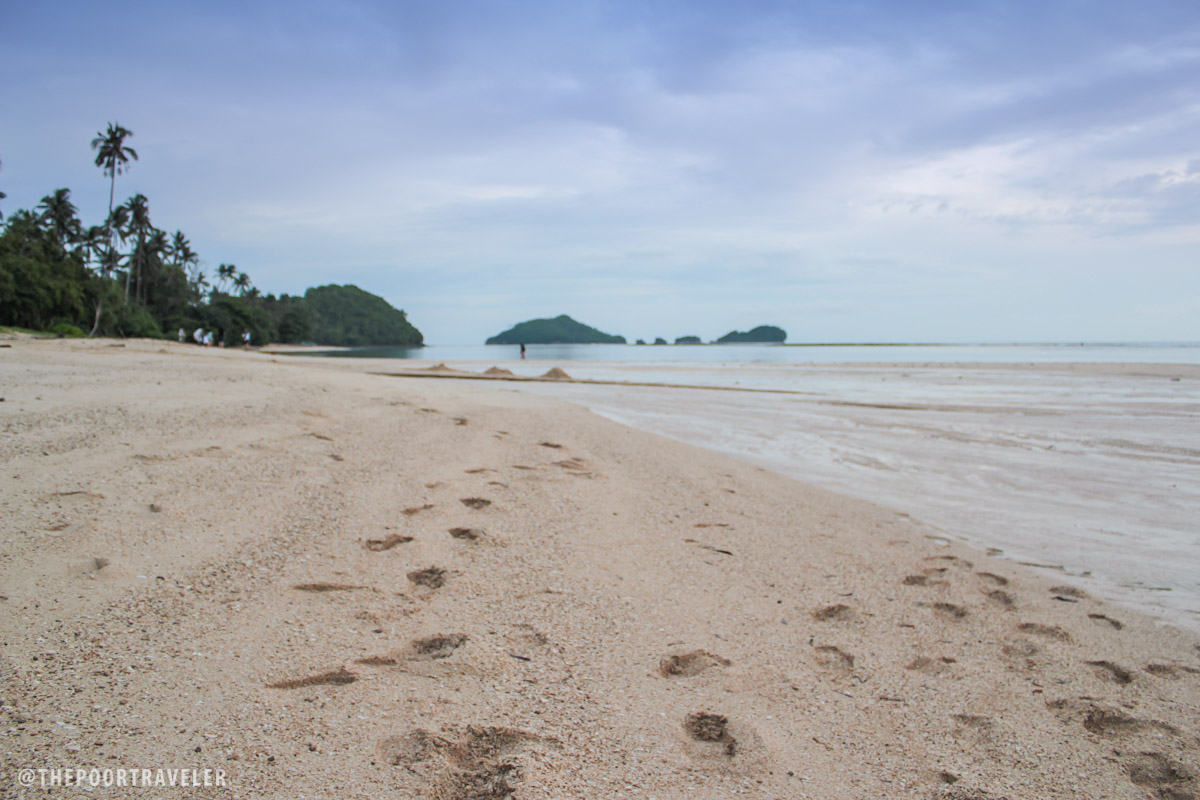 Bacolod City is most well-known for three things — sweets, chicken inasal, and Masskara Festival. But there's more to the city and the rest of the Negros Occidental province than its food and festivities. Negros Occidental is laced with shores strewn with white sand, its streets flanked with historic buildings, and its islands blessed with rich natural resources. Not to mention that its people are some of the friendliest I have had the honor to meet, making a trip to this jewel of the Visayas an unforgettable experience each time.
For Vins of PhilippineBeaches.org, Negros Occidental is a fantastic road trip destination! Here's a sample route:
Day 1: TALISAY, SILAY, BACOLOD
Heritage Tour in Talisay and Silay
OR Mambukal Mountain Resort
Food Trip in Bacolod
Day 2: DANJUGAN ISLAND
Drive to Punta Bulata, check in
Danjugan Island Day Trip
Overnight in Punta Bulata
Day 3: SIPALAY TOUR
Punta Ballo Beach
Sugar Beach
Tinagong Dagat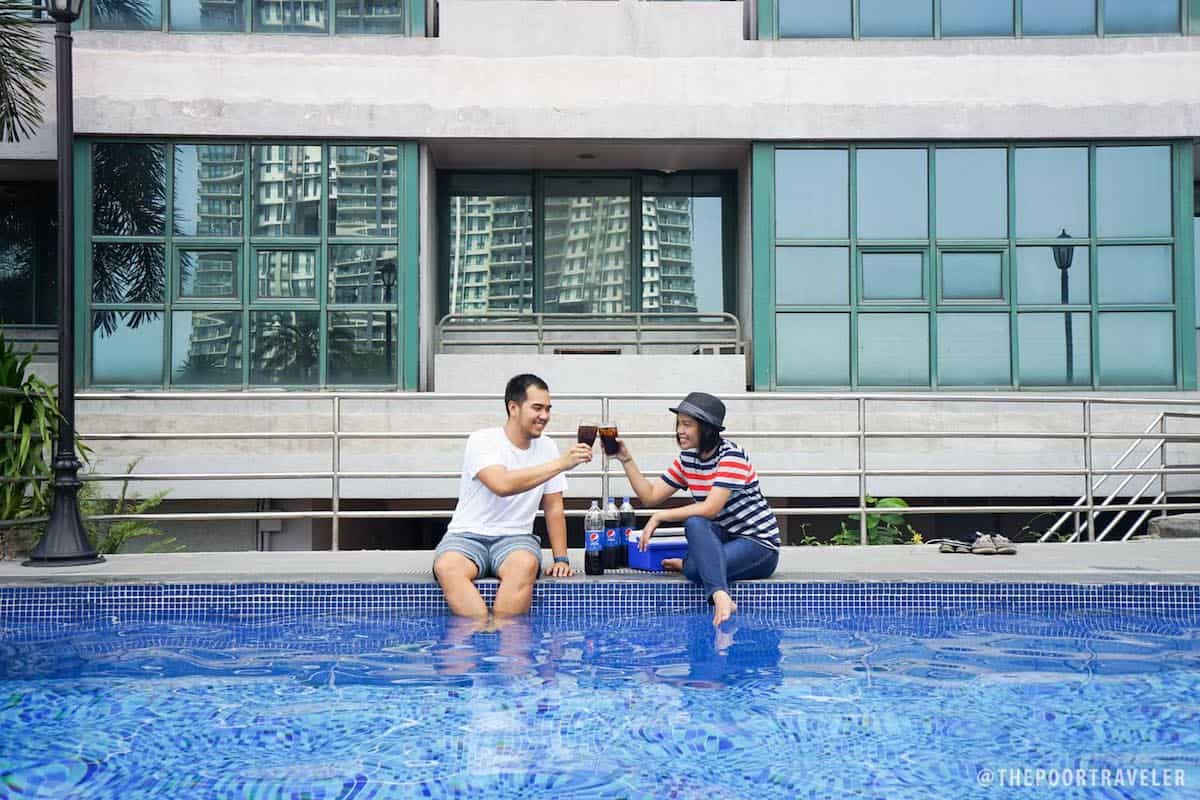 ✅ RELATED POST: SIPALAY TRAVEL GUIDE
Whatever route you choose, it is the company you keep that matters! Road trips strengthen relationships and allow you to create more wonderful memories! A sulit road trip is a road trip done with the people you love.

2️⃣0️⃣1️⃣7️⃣ • 6️⃣ • 2️⃣3️⃣