Adventure is hard to find these days.
When almost every destination has been explored and every path is well-trodden, paradise can sometimes appear familiar and easy. Batangas is probably the earliest choice for weekend warriors from the capital. It is an easy choice. It's familiar. Yet, Batangas has been surprising adventure-seekers with more wonders.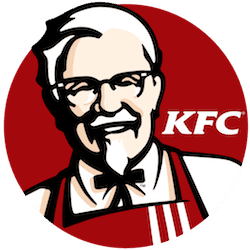 Most tourists visit the beaches of Batangas one at a time. One beach, one weekend. But if you're up for a challenge, you can visit five of them in one trip. These five pieces of paradise are along located along what we like to call the Batangas Beach Trail, a route that runs from Laiya to Anilao.
We tried to do it last long weekend, and here's how it went.
But first, food stop!
Our weekend adventure began early in the morning so to make sure we have the energy, we decided to have a meal along SLEX.
Batangas is our hometown so we're used to making a stop here all the time. And if you often travel south, you know that food choices along SLEX can be quite limited. It's usually fast food staples like fried chicken, burgers and pasta. So whenever we get wind that there's something new, we are automatically drawn to it. So what's cookin' for the adventurous? KFC's shawarma rice bowl.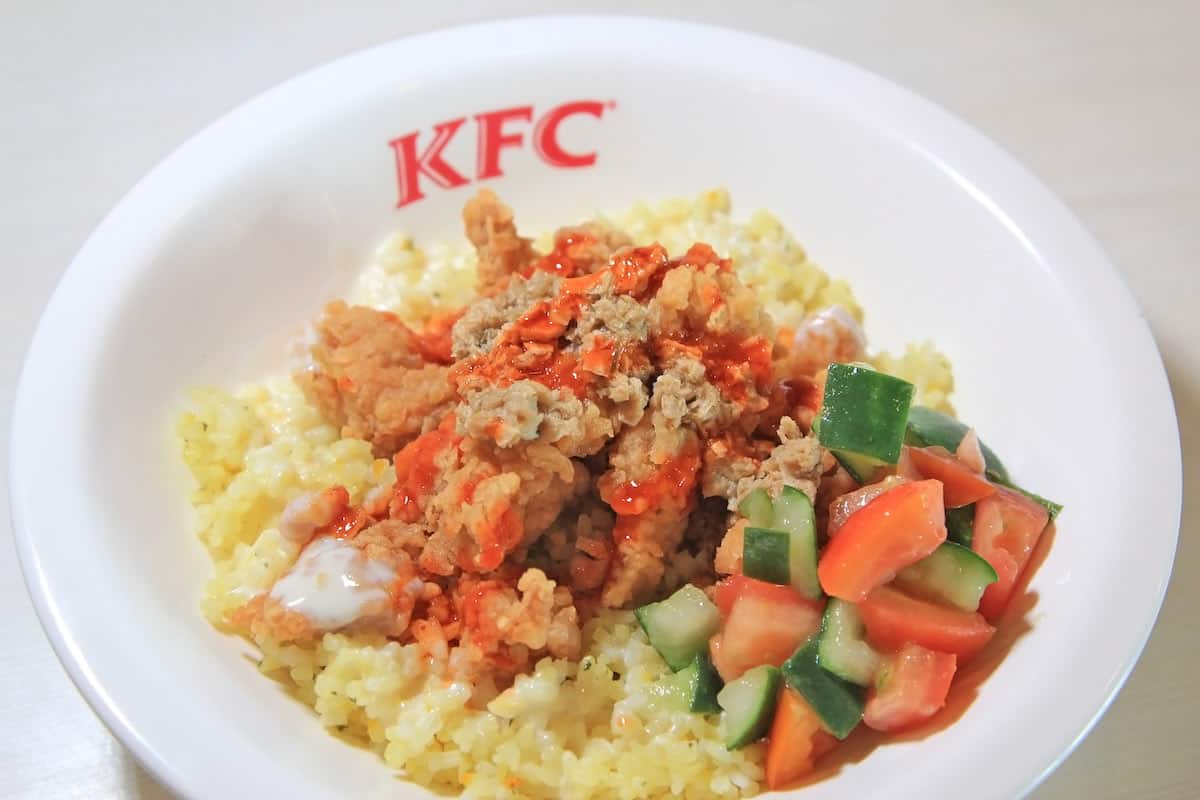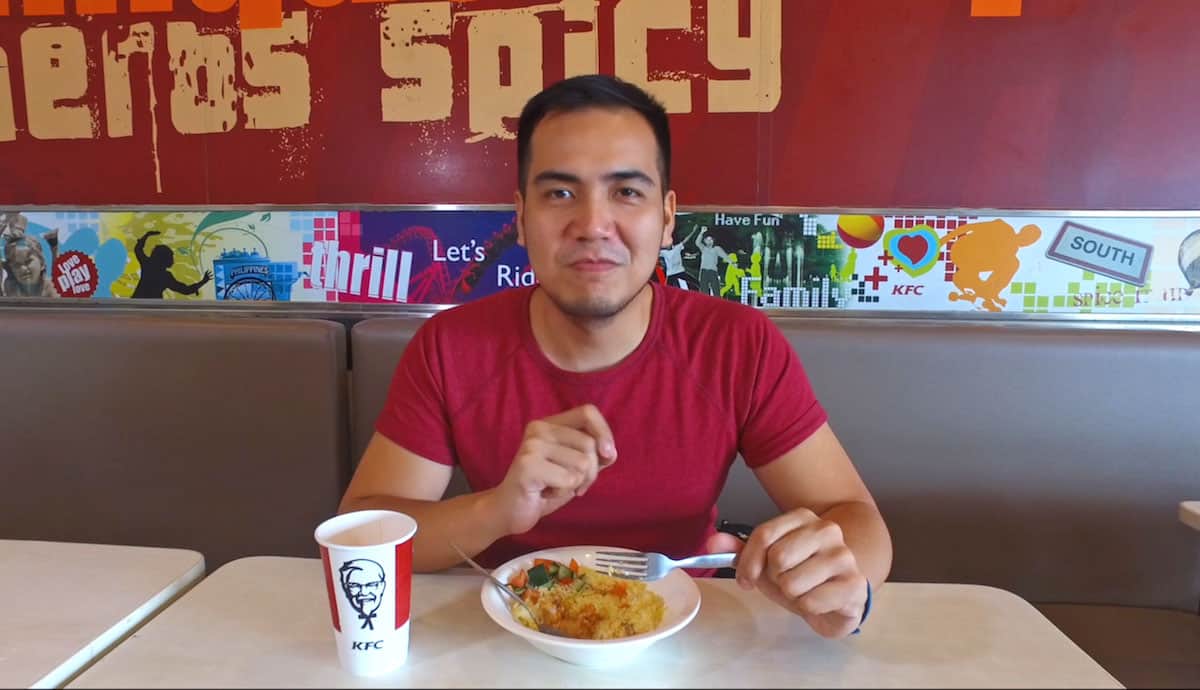 It's still your favorite KFC fun shots but with a twist. It's like fried chicken and shawarma in one meal. The garlic yogurt brings all the ingredients together, including the tomatoes and cucumber, which add a lot of freshness to the dish.
It's also easy to eat. No bones, so there's nothing to throw away. Everything is mixed in one bowl and you can easily dig into it even when you're in the car (as long as you're not the one driving). We ordered take out, too!
After our filling meal and two hours of driving, we headed straight to our first stop: Laiya.
Beach #1: Laiya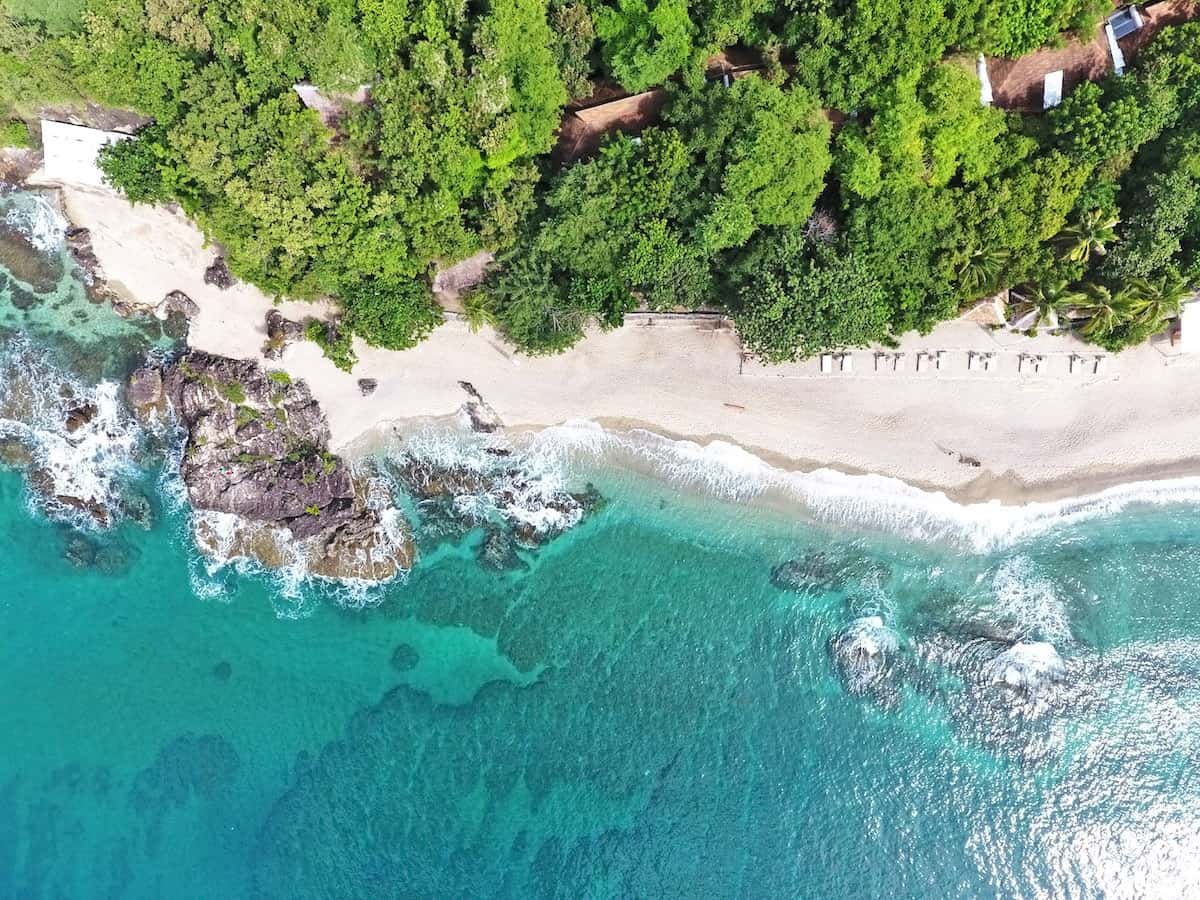 Laiya is one of the most developed beaches in Batangas. And it's not hard to see why. Its long and wide stretch of sand attracts thousands and thousands of tourists especially during summer. The sand here isn't white or fine. It's coarse and more on the beige-light brown side, but it still makes up a good view.
Countless resorts have sprouted along the coast over the past years. They range from high-end resorts to budget rooms for rent. Note though that even the cheapest properties here are still expensive compared to other destinations in the country. They don't go below P2000 per night. But room rates at upscale resorts play north of P3000 per night plus mandatory (full-board) meal package, which can cost up to P1700 per person per day. It's up to you where you want to stay.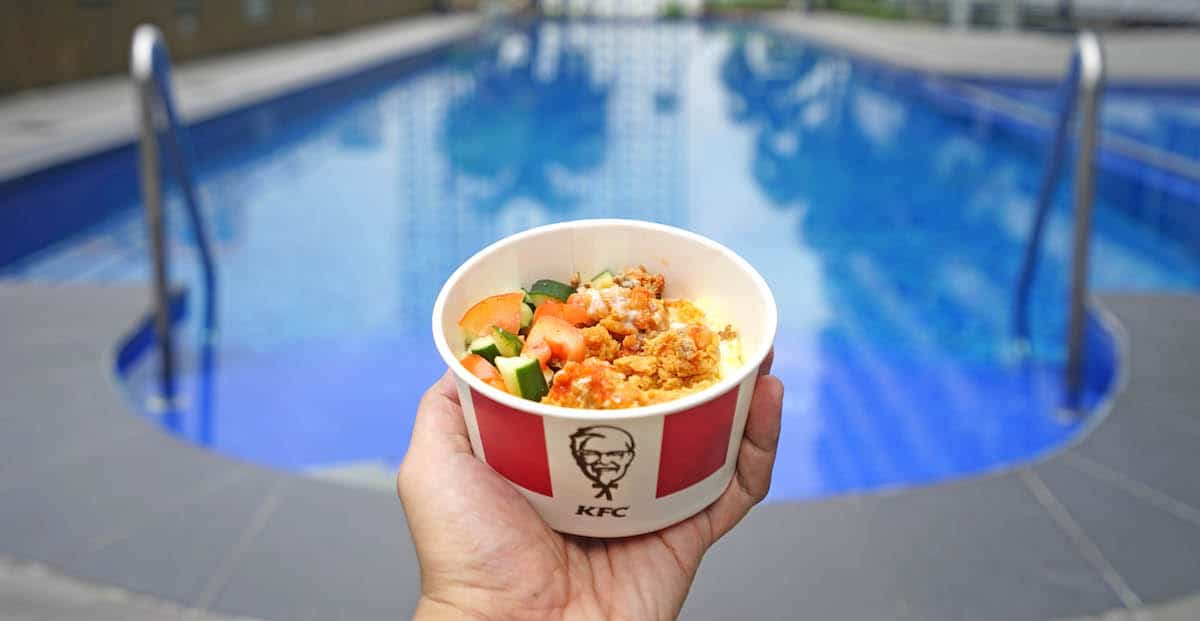 Rain poured immediately after we checked in! (Don't make the same mistake. Check the weather before going!) But we didn't want to waste the afternoon, so we hit the beach regardless. The waves gave us a great workout, LOL.
It wasn't until the next morning that the sun decided to show up. That's when the real beauty of Laiya shone. The sand appeared lighter and the waters glistened in bright blue.
But because we still have four more stops to go, we had to say goodbye to Laiya this early.
Beach #2: Malabrigo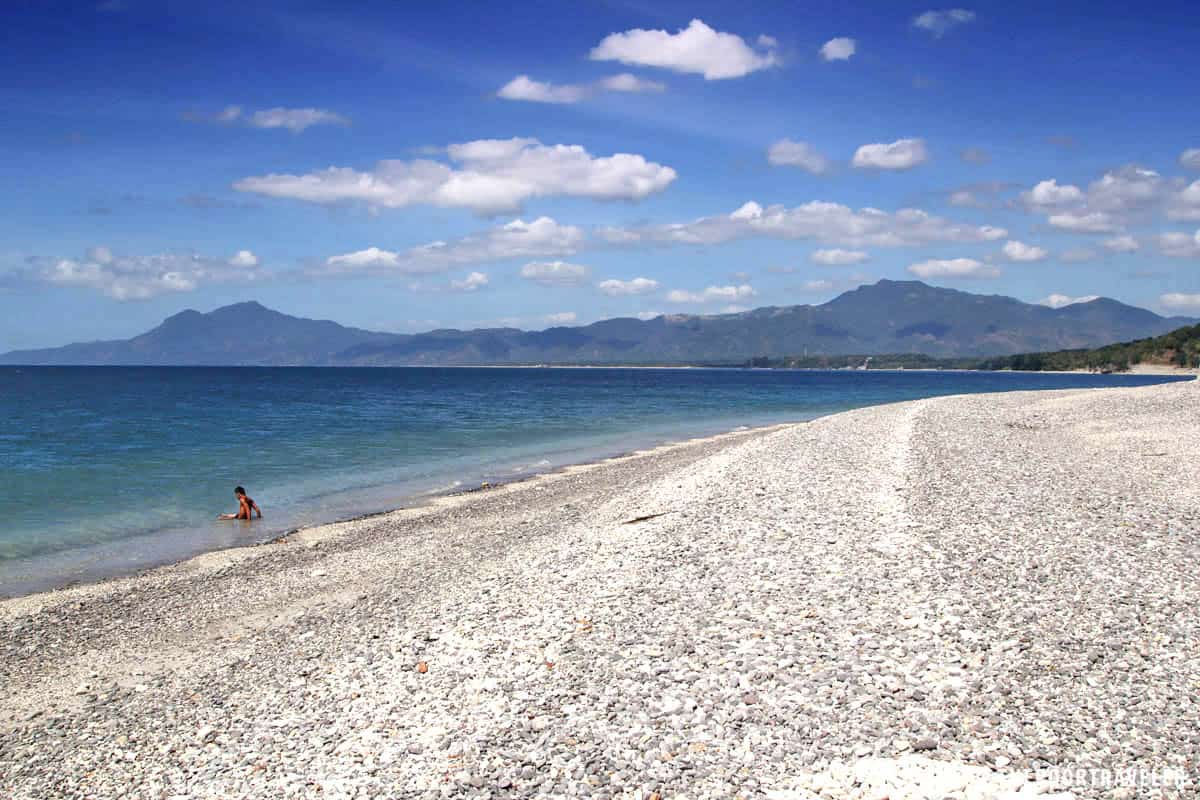 We hit the rough, dusty, and sometimes winding road to Lobo. Much of this road is still under construction so prepare for an hour of bumpy ride. And by bumpy we mean bUuUuUuUmpy. It's a road less traveled. We know because we can count in one hand the number of other vehicles we shared that road with. The road is accented by sharp curves and dotted by only a few houses along the way. But what it lacks in being smoothness, it makes up for in being scenic. The road runs along the southern coast of the province.
You'll know you've arrived when you see the Malabrigo Lighthouse, a Victorian-inspired structure designed by Guillermo Brockman in 1891 and built by Jose Garcia in 1896. It was declared as a National Historical Landmark on 27 November 2006.
The lighthouse stands over Malabrigo Beach, which has managed to fly under the radar all these years, preserving its natural beauty and pristine state. Two things can take credit for it. One is its location. Nestled in a relatively obscure municipality, it can be reached by meandering along mountainsides, as we experienced. The other reason, it's not your typical beach. It's a pebble beach. Instead of fine sand, its beach is composed of small- to medium-size grey and white cobbles.
Malabrigo has a few resorts, but since you'll only be here for a short visit, you don't need to book. You can simply pay the entrance fee of P20 (if you enter via the lighthouse stairs), or access it for free elsewhere.
We didn't stay that long because it was time to move to Anilao, our jump off point to our next three stops.
You have two options here: (1) If you have two more days, you can can spend the night in Anilao and visit the islands the next day, but (2) if you need to return to Manila the next day, you can go straight to island-hopping.
Your destination: the beaches of Tingloy.
Beach #3: Sombrero Island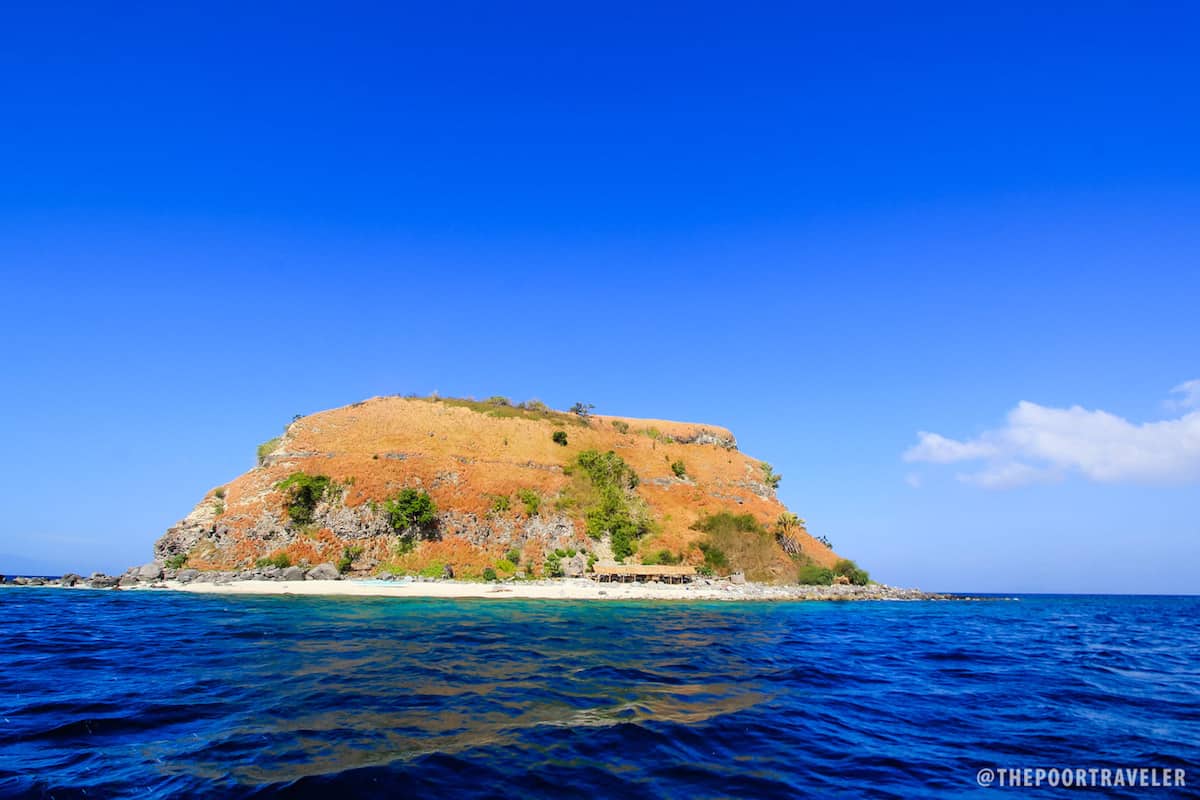 If you're a group of four or more, I recommend that you just charter a private boat instead of taking the public boat (which will wait until the it's full). It's a bit more expensive, but you will have total control of your time.
You can get a boat at the Anilao Port for P4500, but if you plan on visiting Sepoc Beach too, you will have to rent the boat through Eagle Point Resort, which manages the facilities on the beach. I will discuss that further below.
Sombrero Beach is most likely your first stop. So called for its shape, Sombrero Island has a rounded peak surrounded by a bed of sand, where beach bums can laze and just enjoy the clear water. Most mountaineers and hikers coming from Mt. Gulugod Baboy opt to go on a day trip to this island before coming back to Manila.
Beach #4: Sepoc Beach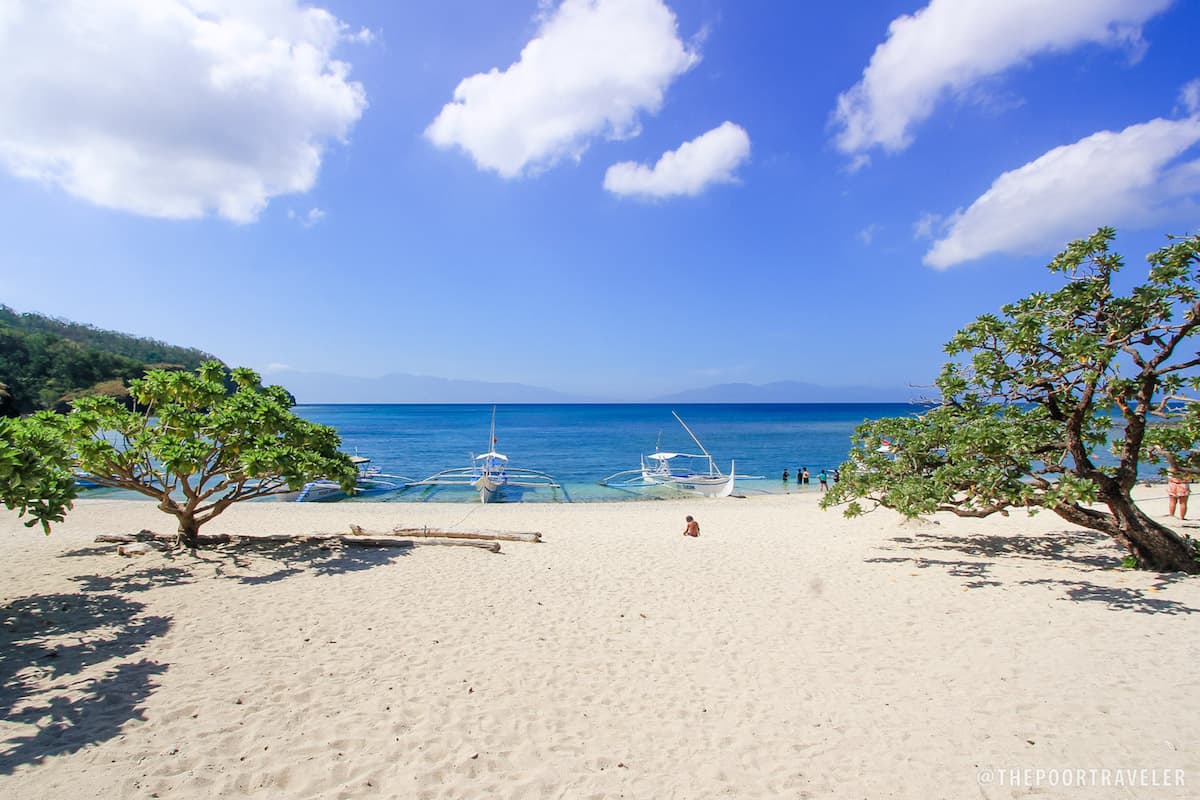 Although it is naturally isolated, Sepoc Beach has facilities that other beaches in the area don't have. Not too far from the shore are a giant hut, a lunch area, and restrooms. Just 15 minutes up a nearby hill is a viewpoint, which allows a fantastic view of the surrounding seascape including Sombrero Island. All these facilities are part of Sepoc Beach Center, which is exclusive and private property of Eagle Point Resort in Anilao.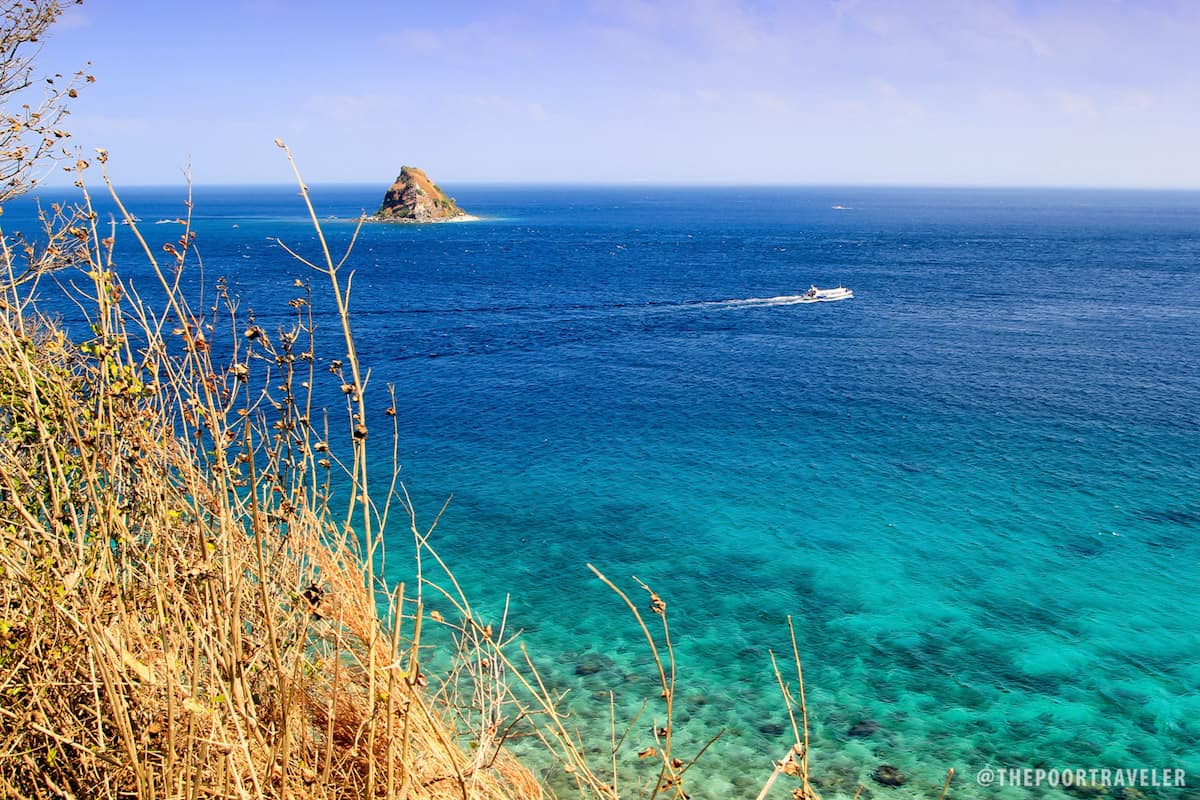 In theory, you should be able to access the beach, but not the inland area and the facilities because they're private property. So if you want to climb the viewpoint or use the restroom or eat here, you will have to book via Eagle Point.

---
Beach #5: Masasa Beach
Last but not the least, Masasa Beach, arguably the best beach in Tingloy, if not in the entire Batangas province. Until recently, it is stashed away from the watchful eye of Manilenos, but something this precious is hard to keep secret.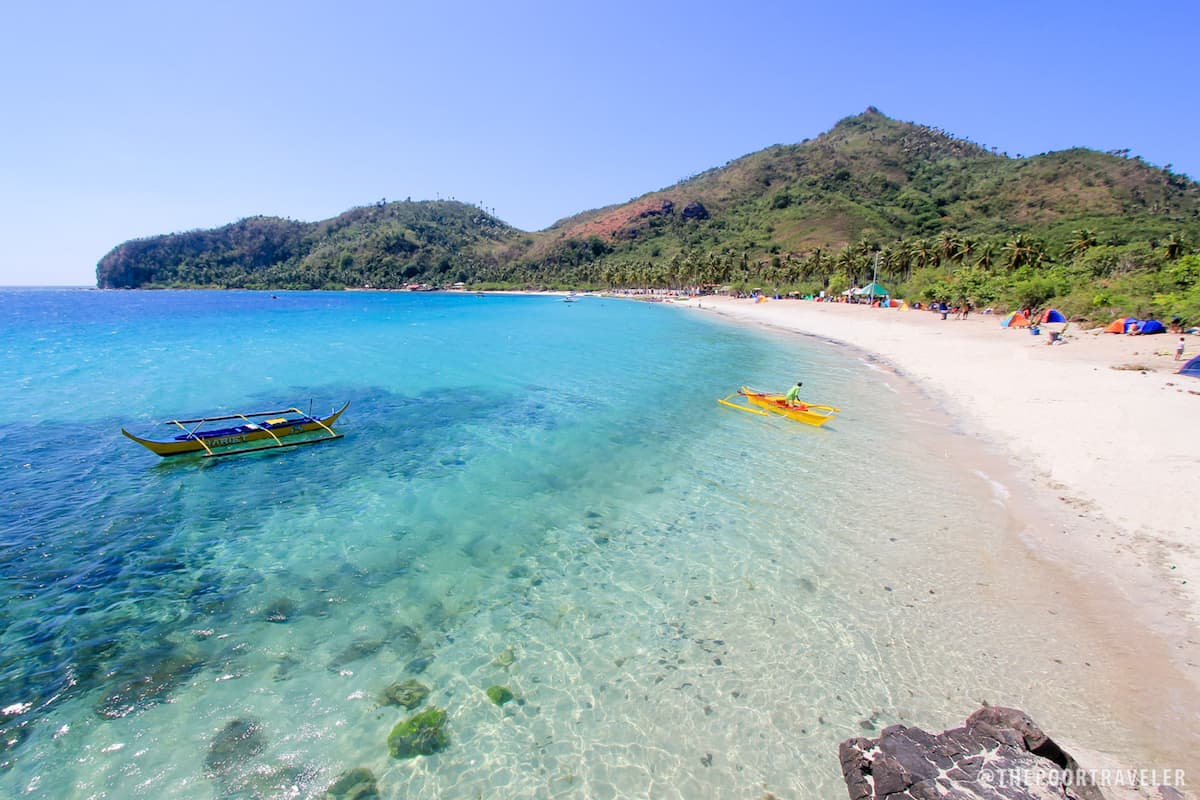 Masasa is a long stretch concealed in the southern edge of Maricaban Island. The sand here isn't white or anything you would expect in Boracay, but if the sun is out during your visit, you can take a dip in its shallow waters that give off a beautiful turquoise shimmer, something that will captivate you even from a great distance.
Access to this beach is free, but you can rent a tent for P300 or go snorkeling for P100.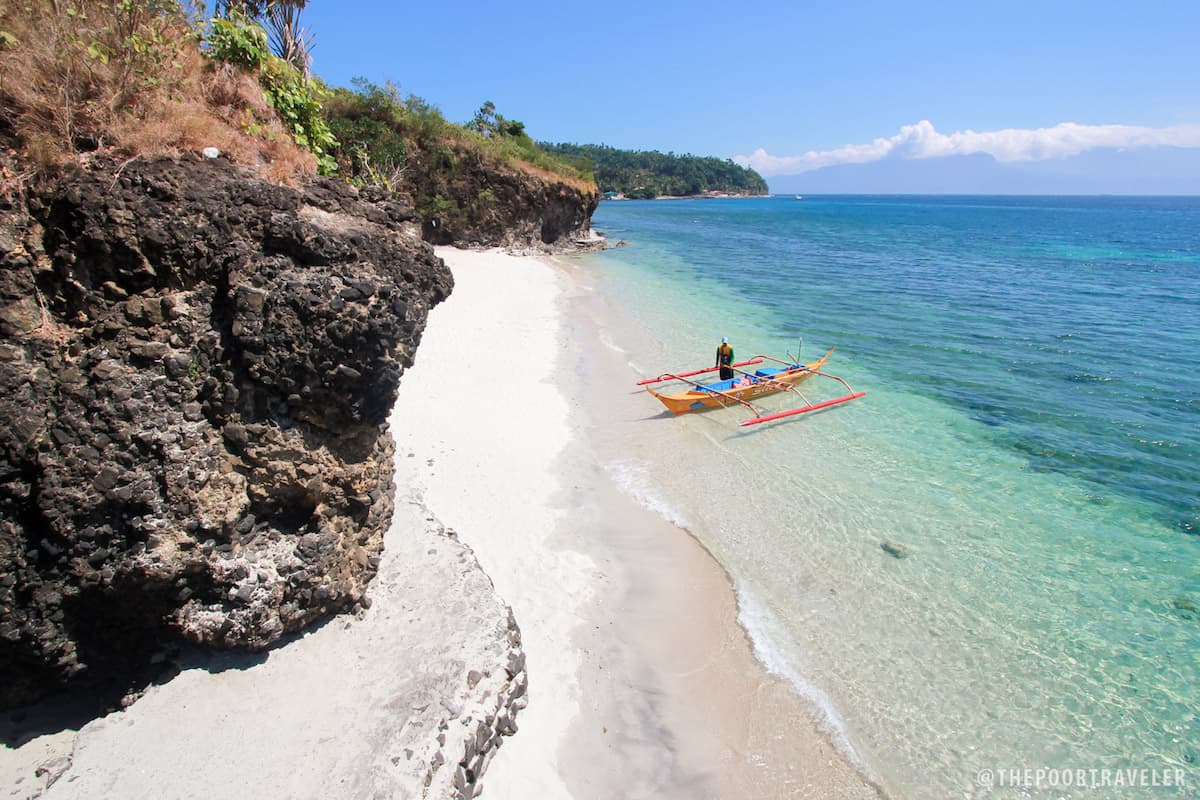 These are just five of the best beaches near Manila. If you're up for an even longer adventure, you can extend your journey all the way to Calatagan, Lian, and Nasugbu.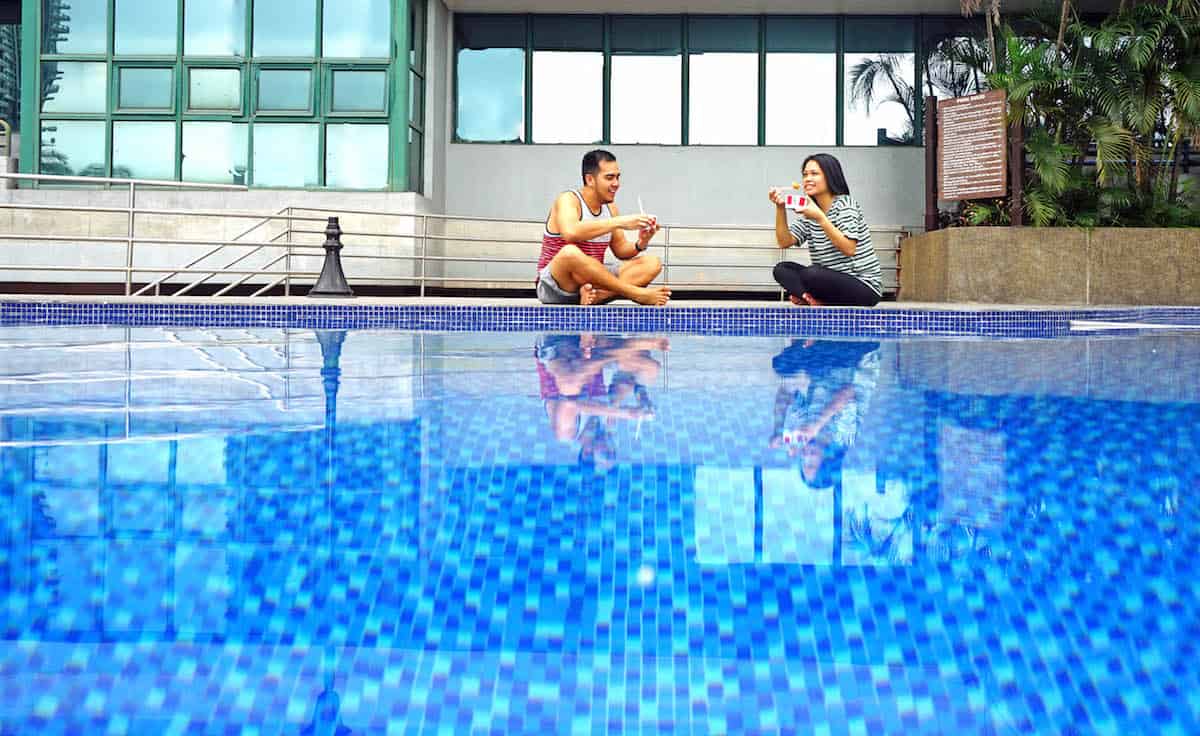 We started the trip hungry for adventure. When we were digging into KFC's Shawarma Rice Bowl on the way to our destination, we had a good feeling that we were in for a great time. That meal reminded us that the familiar can still be surprising, that they can still be wildly interesting --- a foreshadowing of the wonderful things to come. Batangas is like that too. It's brimming with familiar spots, but often, we can discover new ways to enjoy and unusual paths to explore. You just need to be up for the challenge.
2️⃣0️⃣1️⃣7️⃣ • 9️⃣ • 6️⃣