Since my sister moved to Hiroshima, I have been exploring more of Japan's southern regions. Over the past 10 months alone, I have been to this side of Japan four times.
Hiroshima has its own airport, but it largely serves domestic flights. Internationally, it is directly connected only to Beijing, Shanghai, Taipei, Hong Kong, Seoul (Incheon) and Singapore. Hence, a huge chunk of tourists visiting Hiroshima enter Japan via other gateways, often Kansai Airport in Osaka and Fukuoka Airport. Between the two, Fukuoka is much closer.
To get to Hiroshima from Fukuoka, you have two main options: by bus or by train. The bus costs lower but takes longer. The bullet train is faster but way more expensive.
WHAT'S COVERED IN THIS GUIDE?
FUKUOKA AIRPORT TO HIROSHIMA
If you're coming from Fukuoka Airport, the first thing you should do is to make your way to Hakata Station (if you're traveling by train) or Hakata Bus Terminal (if by bus). These two structures stand next to each other, so if you change your mind on your journey from the airport, it's okay.
Fukuoka Airport is within Hakata, so it's not too far. It only takes around 20 minutes. To get to Hakata Station or Hakata Bus Station, you have three options: by subway, by bus, or by taxi. Note, however, that the International Terminal doesn't have its own subway station. You will have to take the free airport shuttle bus to the Domestic Terminal. Hence, we don't recommend the subway at all. If you're taking the bus anyway, you might as well just go directly to Hakata.
So now that the subway is out of the way, here's how to get to Hakata by bus and by taxi.
---
FUKUOKA AIRPORT TO HAKATA STATION BY BUS
If you're traveling alone or a party of two, this the cheaper option. Don't be intimidated by it because taking the bus is very simple. It's comfortable too. And if you have big bags, there's a lot of room for it onboard.
Purchase a ticket from a bus ticket machine. You'll find one inside the terminal, next to the bus ticket counters. You can approach the staff if you can't find it. There's an English mode, so don't worry.
Once you have a ticket, proceed to Bus Stop #2 and wait for your bus.
Ride the City Bus (Nishitetsu bus) and alight at Hakata Station. Travel time: 15-20 minutes. Fare: ¥260.
Don't lose your ticket. On your way out of the bus, drop it into a ticket container next to the driver. From the bus stop, you will have to walk a little bit to Hakata Station.
---
FUKUOKA AIRPORT TO HAKATA STATION BY TAXI
If you're a group of three or four, the taxi is a good choice too. A cab can accommodate up to four passengers.
Just tell the driver you're going to HAKATA STATION or HAKATA BUS TERMINAL. If you choose the latter, you will be dropped off in front of the Hakata Station entrance closer to the bus terminal, which is housed in the next building.
Travel time: 15-20 minutes.
Fare: around ¥1200.
The fare depends on traffic conditions. It can be higher. I once had to pay over ¥1600 for the same trip.
---
---
HAKATA STATION TO HIROSHIMA BY TRAIN (SHINKANSEN)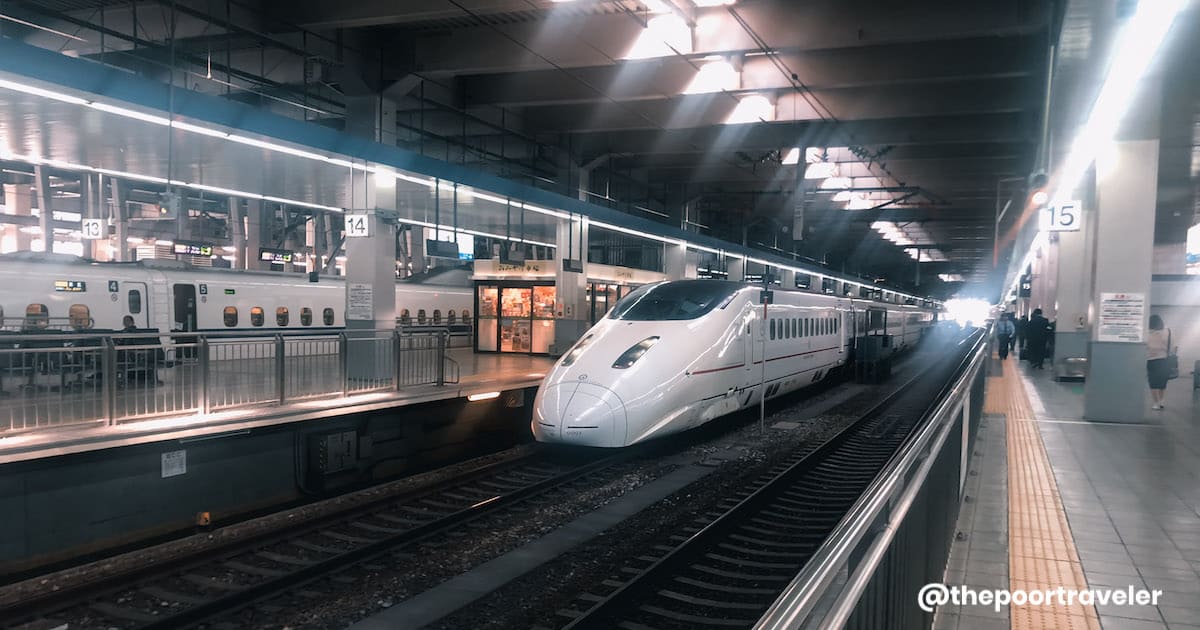 The shinkansen (bullet train) is the fastest option. It can take you to Hiroshima Station in only about an hour. The only problem, it is very pricey. I've taken this a few times only because I was trying to catch the last train to where my sister lives. Take away that consideration and I'd take the bus in a heartbeat.
You're most likely going to ride the Shinkansen Mizuho, Nozomi or Sakura. JR Pass is not accepted for Nozomi and Mizuho trains but is accepted for Sakura trains.
Travel time: 61-70 minutes.
Fare: ¥5,080
On top of the fare, you also need to pay the SEAT FEE:
Green seat: ¥7,660
Reserved seat (low season): ¥3,870
Reserved seat (high season): ¥4,270
Unreserved seat: ¥3,340
Normally, you don't need to reserve seats. When I do this route by train, it's always just me and two other people in the car. But if you're traveling in peak season like Japan's Golden Week, best to have a reserved seat.
If you choose to go for an unreserved seat, the total cost is ¥8,420.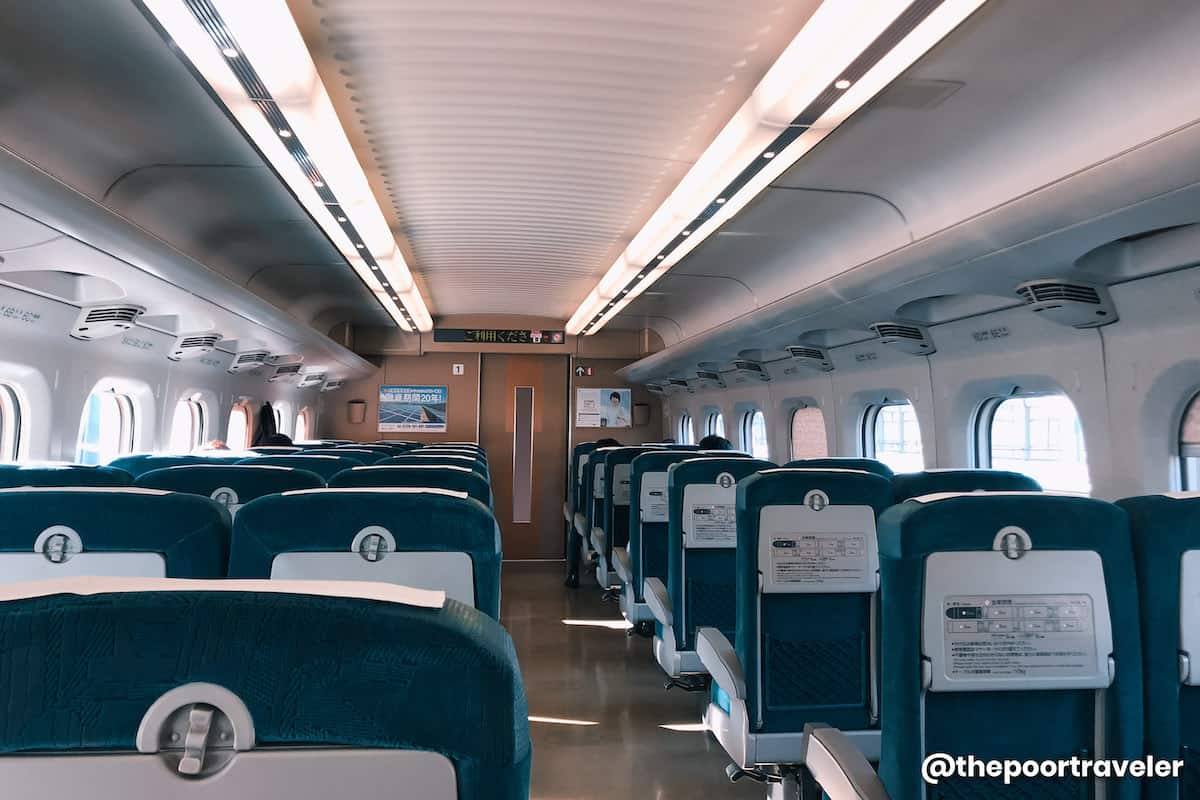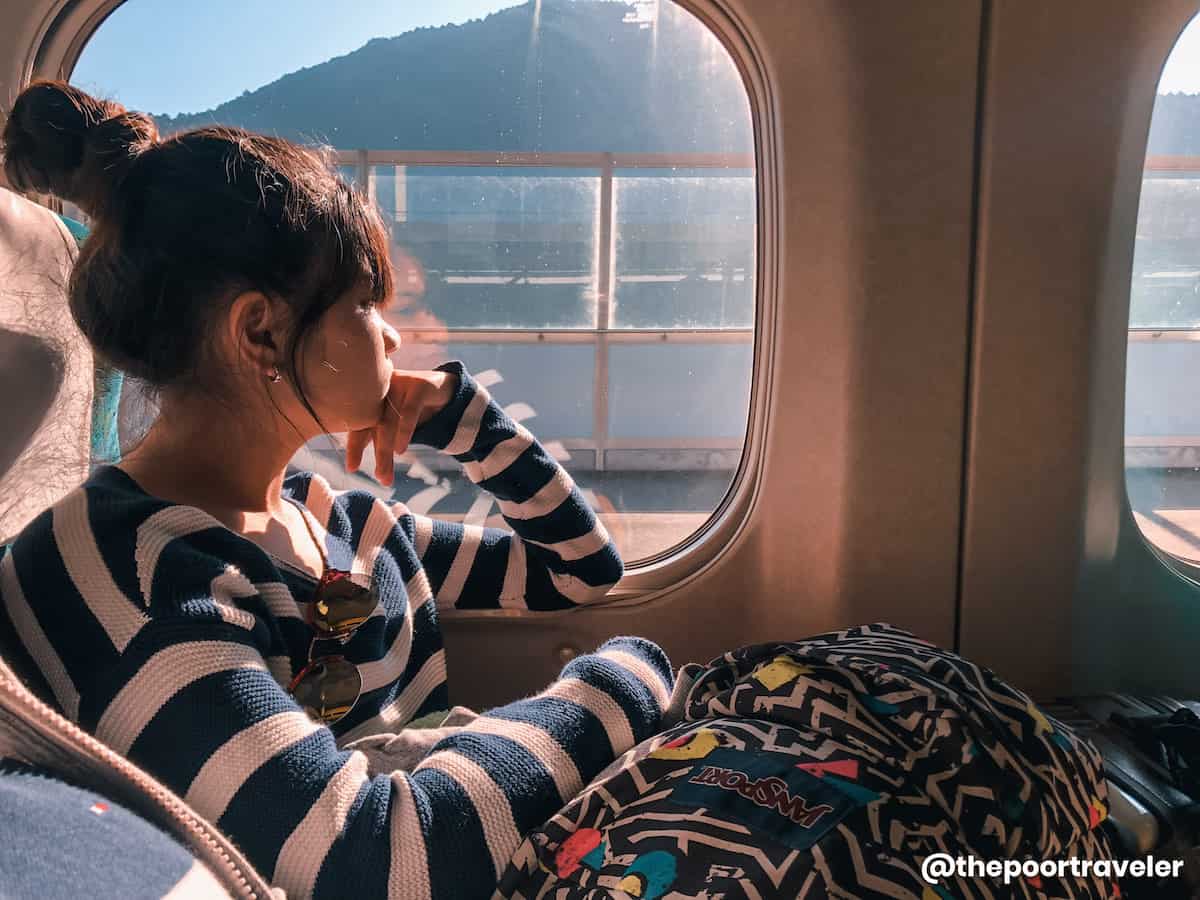 IMPORTANT! Make sure you board the right car of the train. There are UNRESERVED CARS and RESERVED CARS. If you're caught occupying a reserved seat while carrying an unreserved ticket, you will be fined. The unreserved sections are usually towards one end of the train. Just check the signs on the floor and by the door of the car.
---
JR HIROSHIMA YAMAGUCHI AREA PASS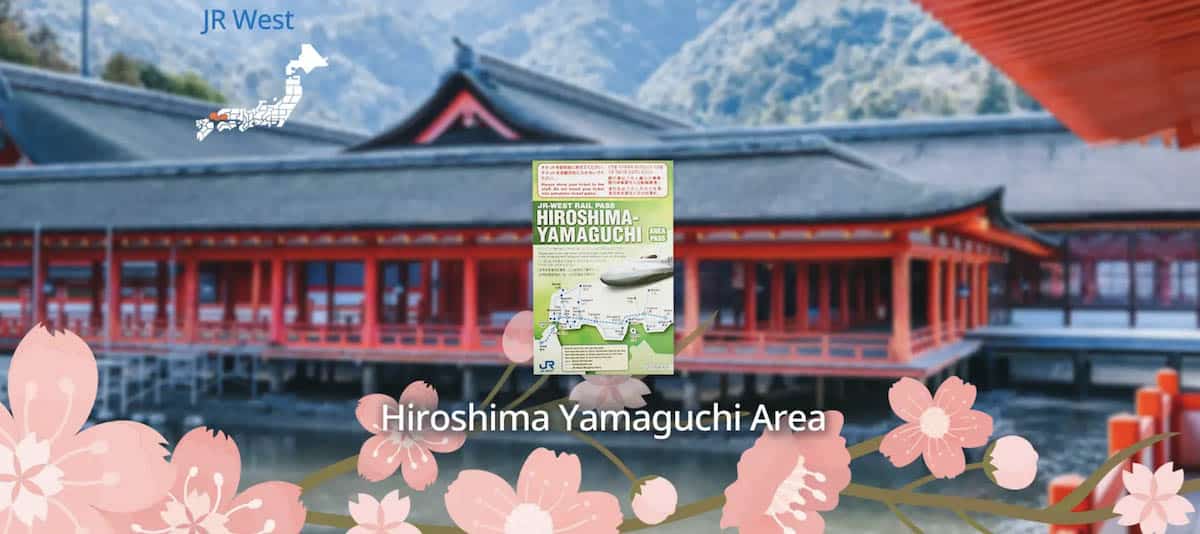 If you plan on exploring multiple destinations with Hiroshima Prefecture and Yamaguchi Prefecture and coming in via Fukuoka, consider the JR Hiroshima Yamaguchi Area Pass. This will enable you to get unlimited access to designated JR trains (including shinkansen) and bus lines within Hiroshima and Yamaguchi. This also covers shinkansen rides to and from Fukuoka (Hakata) and ferry ride to Miyajima.
If your trip is only 5 days, this is a good deal. The shinkansen ride from Hakata Station (Fukuoka) to Hiroshima alone is already over ¥8000, one way. But this pass costs only ¥11,000 and it gives you much more.
Price: ¥11,000
Validity: 5 days
✅ RESERVE THIS PASS HERE!
---
HAKATA BUS TERMINAL TO HIROSHIMA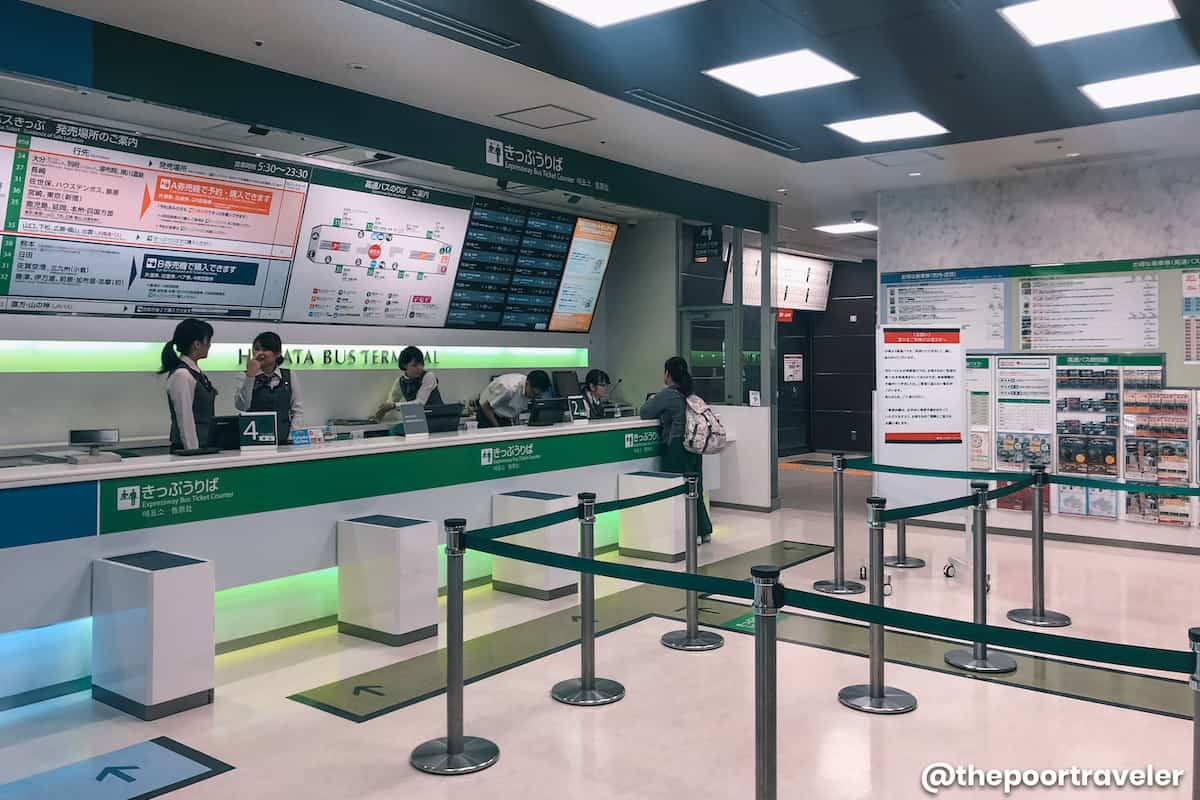 If you decide to go to Hiroshima by bus, you need to go to Hakata Bus Terminal, which is located just next to Hakata Station. Just follow the signs. There are plenty of 'em. Once inside the bus terminal building, here's what you should do.
Go to the 3rd floor, where the ticket counters are located.
Approach the counter and buy ticket to Hiroshima. You will be asked what time you prefer, how many passengers, how many males and females, and where exactly you want to alight. Ticket price: ¥4,150.
Proceed to Platform 35. This is where the bus to Hiroshima stops and picks up passengers. When the bus arrives, the driver will open the door and prepare for boarding.
Store your luggage in the compartment below the bus. You need to do it yourself.
Board the bus. The driver will check your ticket upon entry. Seats are numbered. Find your assigned seat.
When purchasing tickets, you will be asked where exactly in Hiroshima you will be getting off. Now, there are two key bus stops there: Hiroshima Station and Hiroshima Bus Center. Unlike in Fukuoka, these stops are far apart, so you need to figure out early on which of the two is closer to your hotel or whatever your final destination is.
The bus journey from Fukuoka to Hiroshima is half-scenic, half-claustrophobic. You can get a glimpse of Kyushu and Chugoku regions when you're not zooming through tunnels, and there are countless of them especially between Yamaguchi and Hiroshima.
There are also a couple of bathroom stops.
Travel time: 4.5 hours.
Fare: ¥4,150.
That's half the price of a shinkansen ticket but takes over four times longer.
---
2️⃣0️⃣1️⃣8️⃣ • 1️⃣1️⃣ • 1️⃣9️⃣