When you think of Japanese food, what's the first destination that comes to mind? Is it Osaka, often called Japan's kitchen for nurturing countless cooking masters and serving iconic dishes? Is it Tokyo, the city with the most Michelin-starred restaurants in the world and an eclectic taste that combines tradition and innovation? Is it Kyoto, the former imperial capital with a long, rich culinary history?
They are all popular choices. But there is one region in Japan that you shouldn't easily dismiss when it comes to food — Kyushu Island. Japan's southernmost region has brought a lot to the nation's dining table. After all, it is in Fukuoka that ramen — Japan's globally celebrated comfort food — was born. And while the rest of the country doesn't have a strong street food culture, it is definitely alive and kicking in this city. Everywhere you'll find yatai or mobile food carts where locals head for after work for some good food and good time. Half of all the yatai in the country can be found in Fukuoka.
And that's just Fukuoka! Other prefectures have their own signature dishes — from Hita City's own take on the yakisoba to Nagasaki's foreign-influenced delicacies. Here are some of the food delights that you shouldn't miss in this part of Japan!
WHAT'S COVERED IN THIS GUIDE?
Fukuoka Prefecture
Hakata Ramen
The first bowl of hakata ramen was served in the streets of Hakata's Nakasu district, which is why Fukuoka is often dubbed the birthplace of ramen. Each city in Japan has their own version of preparing ramen, but Hakata-style tonkotsu ramen is undoubtedly the most successful, spreading not just around the country but around the globe.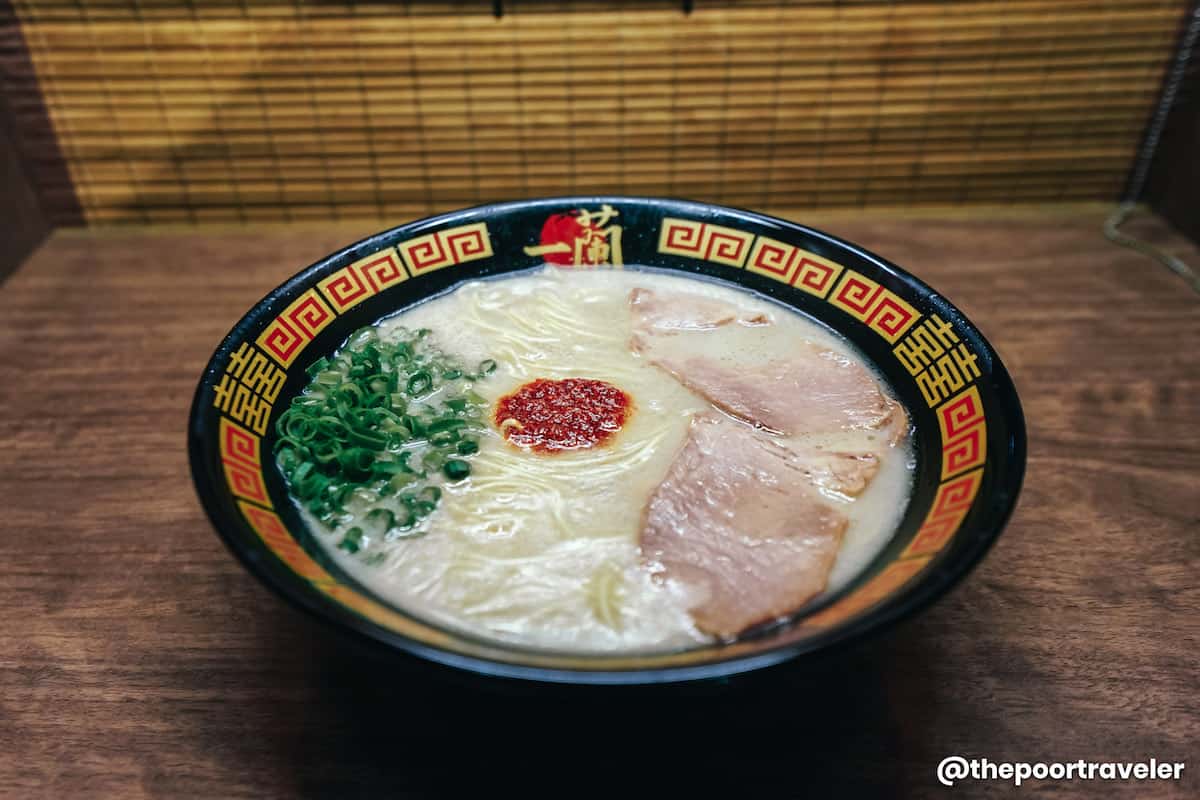 The world-famous Ichiran, with branches even in North America, has its roots in Hakata. You'll also find widely respected ramen bars like Shin-shin, Anzen Syokudo, and Ramen Kobo Ryu. And of course, it is also served at many yatai stalls throughout the city.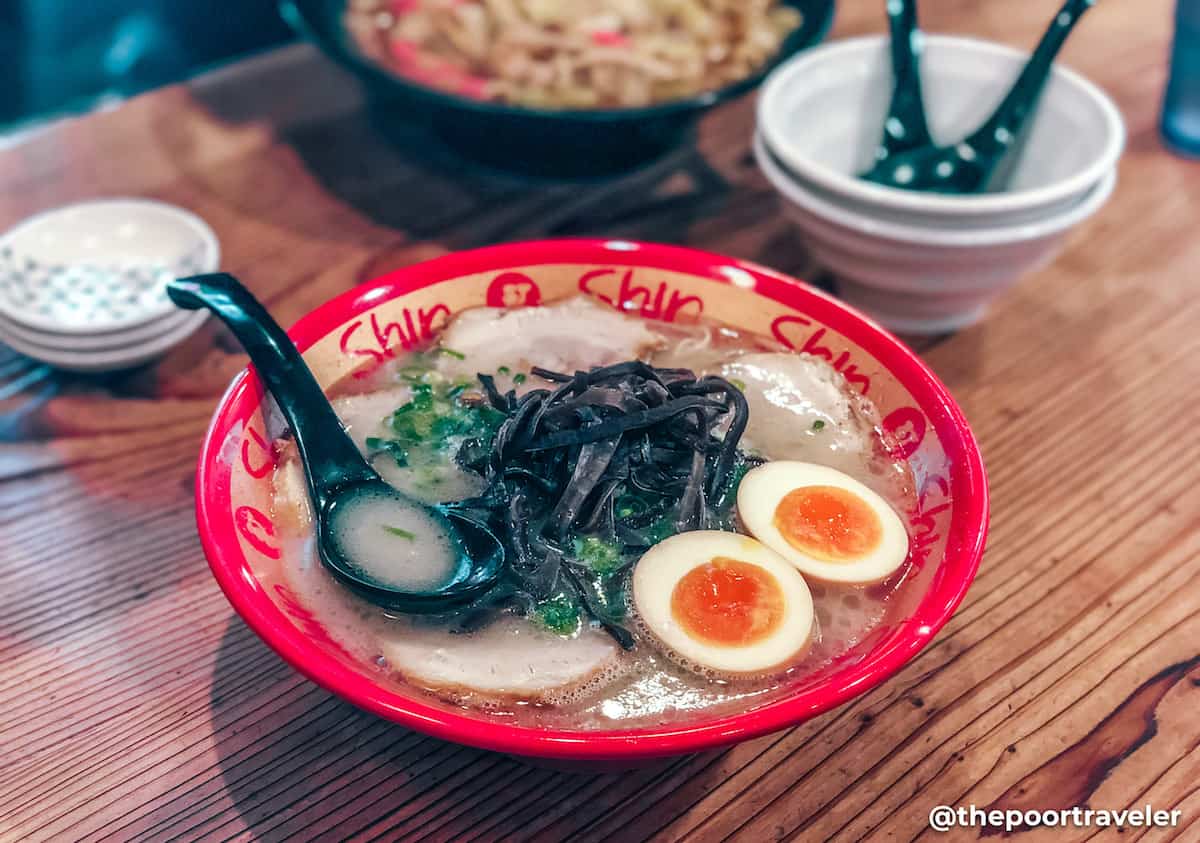 Hakata ramen uses thin, firm noodles and is typically topped with green onions and slices of chashu pork. Its soup is tonkotsu-based, which means it uses pork bones, that is boiled and simmered for many hours. While it is believed that the original tonkotsu soup started in Kurume, Hakata's take on it took it to another level. Hakata's stock is often kotteri, which is rich, opaque, and sometimes frothy. It packs a punch of umami with every spoonful.
At Shin-shin and Hakata Issou, I noticed that it also has a very subtle bitter aftertaste, which prevents the porky flavor from being too overpowering.
---
Hakata Gyoza
Another Hakata specialty is the ubiquitous Japanese dumplings — gyoza.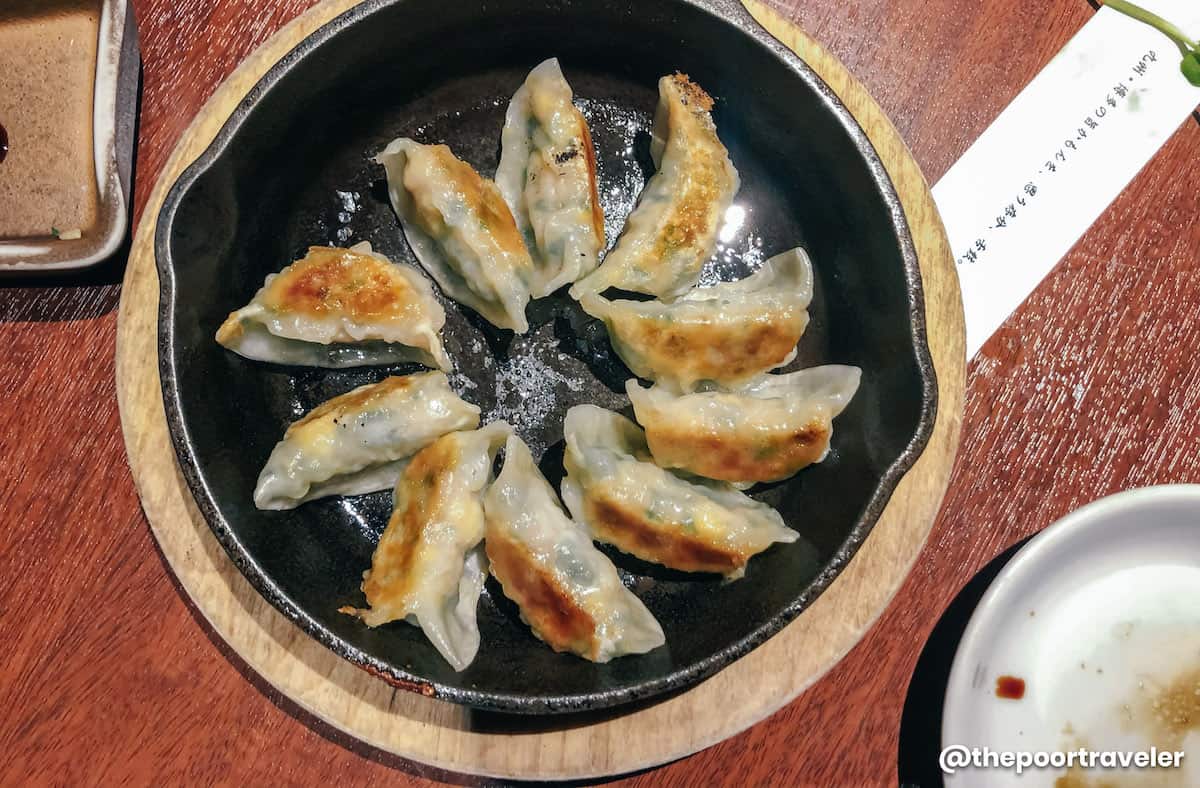 Like gyoza in other parts of the country, Hakata gyoza are grilled or fried in cast iron pans. But what makes it different is its size. These bite-sized wonders are much smaller. But what it lacks in size, it makes up for in the taste department. These small but terrible dumplings are very flavorful. In some establishments, Hakata gyoza are served in soup!
Best enjoyed with ice-cold beer!
---
Kumamoto Prefecture
Kumamoto Ramen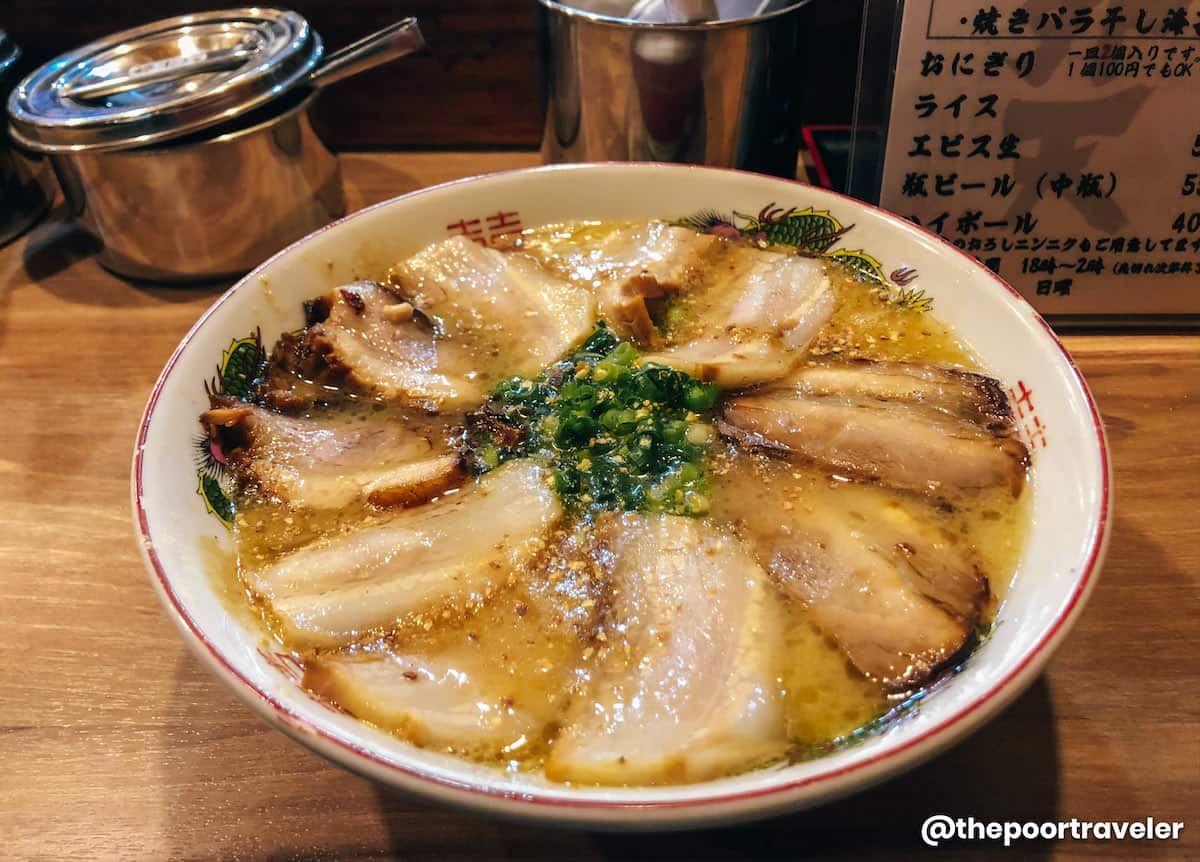 Like Hakata Ramen, Kumamoto ramen has tonkotsu-based broth. But that's when the similarities stop.
Kumamoto often uses much thicker noodles than its northern neighbor. It is also usually assari, which means light and thin, most likely because most versions are blended with chicken stock. That said, despite being lighter-bodied, Kumamoto ramen packs a ton of bold flavors. Thanks to the generous servings of garlic, which may come as a layer of rich mayu (burnt garlic oil), sprinkles of fried garlic chips, or both. Regardless, it is this distinctly strong garlic flavor that sets it apart from other ramen styles.
I am a sucker for garlic and strong, bold, punch-ful flavors so Kumamoto ramen is definitely my cup of tea (or bowl of ramen?). It's right up my alley. So I made sure that I would be able to try it while in the city. And I can say definitively that it's one of my top three favorite ramen styles. (Yep, I like it better than Hakata ramen.)
---
Aso Beef (Akaushi)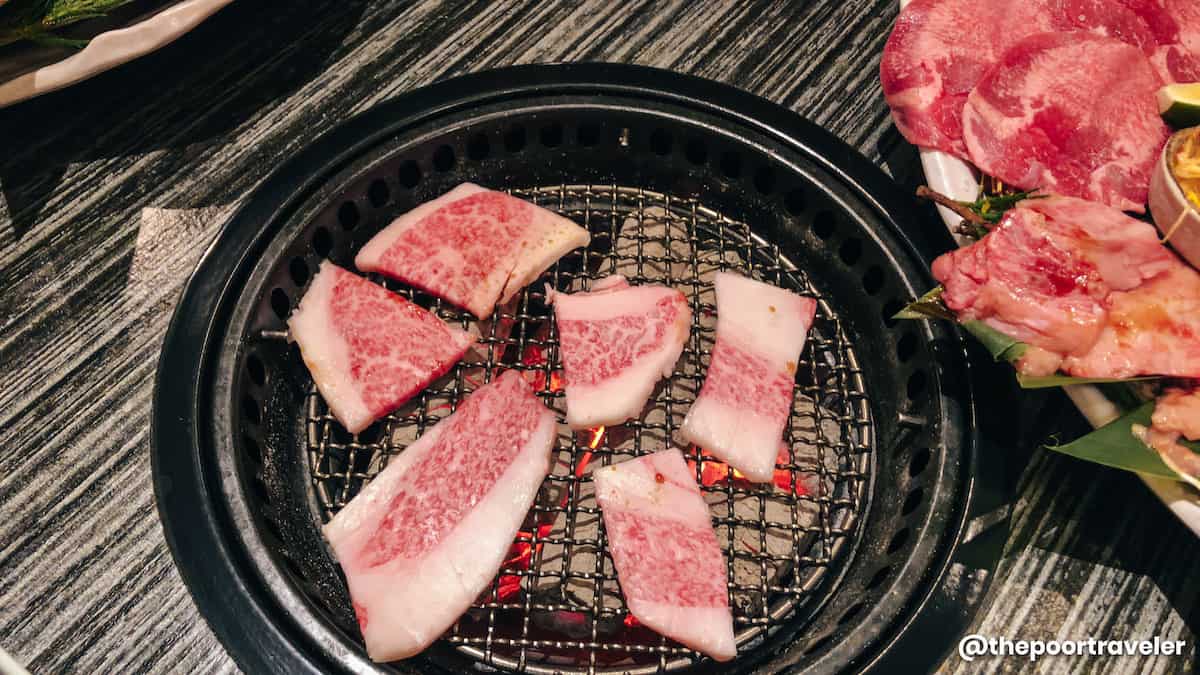 Kumamoto's land may be volcanic, but its map is shaded with miles of grasslands that are ideal for grazing cattle. One of the prefecture's signature food product is Aso beef, which comes from Akaushi (Japanese brown cow or red cow), one of the four breeds of wagyu.
The term Aso beef is reserved for the meat from cows that are raised in the expansive grassland of the region. Like Kobe beef (which is from Japanese black cow), Aso beef is prized for its high-quality marbled meat. You can enjoy it as a donburi (rice topping) or yakiniku (grilled/barbeque).
---
Basashi (Horse Meat)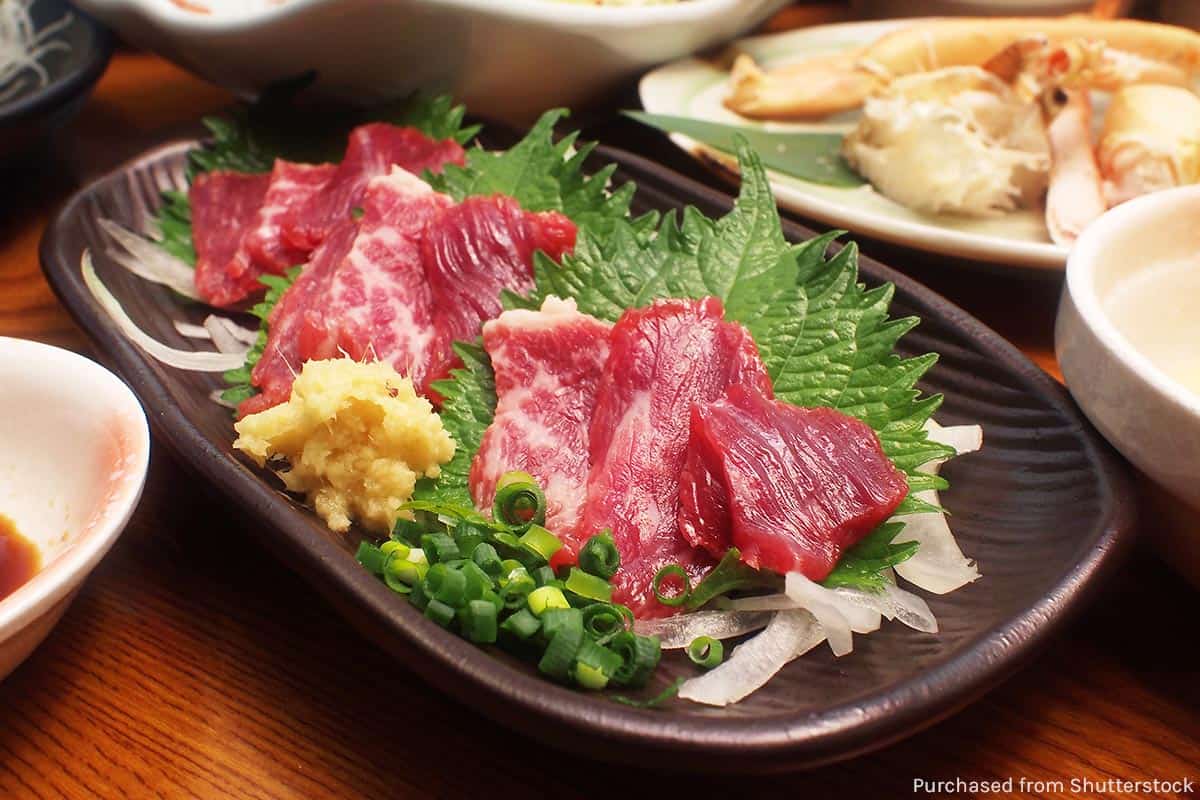 Another meat delicacy in this part of Japan is horse meat. It's not clear how horse became food in Kumamoto. Some say its origins can be traced back to the tale of samurai who were trapped with their horses in a castle for 2 months, without any other food source. Another account points to the period after World War II, when the horses became obsolete.
Horse meat is served at some yakiniku places, where you can grill it, and But the most usual way that locals enjoy this is by eating it raw. Called basashi, horse meat sashimi is a regular item at many restaurants not just in Kumamoto but other places in Kyushu. I spotted basashi at a restaurant in Saga and Fukuoka!
And yes, I tried it. We had a platter of basashi from different parts of a horse. This was already my second time eating horse meat, so I wasn't averse to the idea. (The first time was in Kazakhstan.) The loin was really good and tender. It tasted much like beef but leaner. Some parts — I forgot which exactly! — are a bit chewy. Like fish sashimi, it is dipped in a sauce.
---
Oita Prefecture
Hita Yakisoba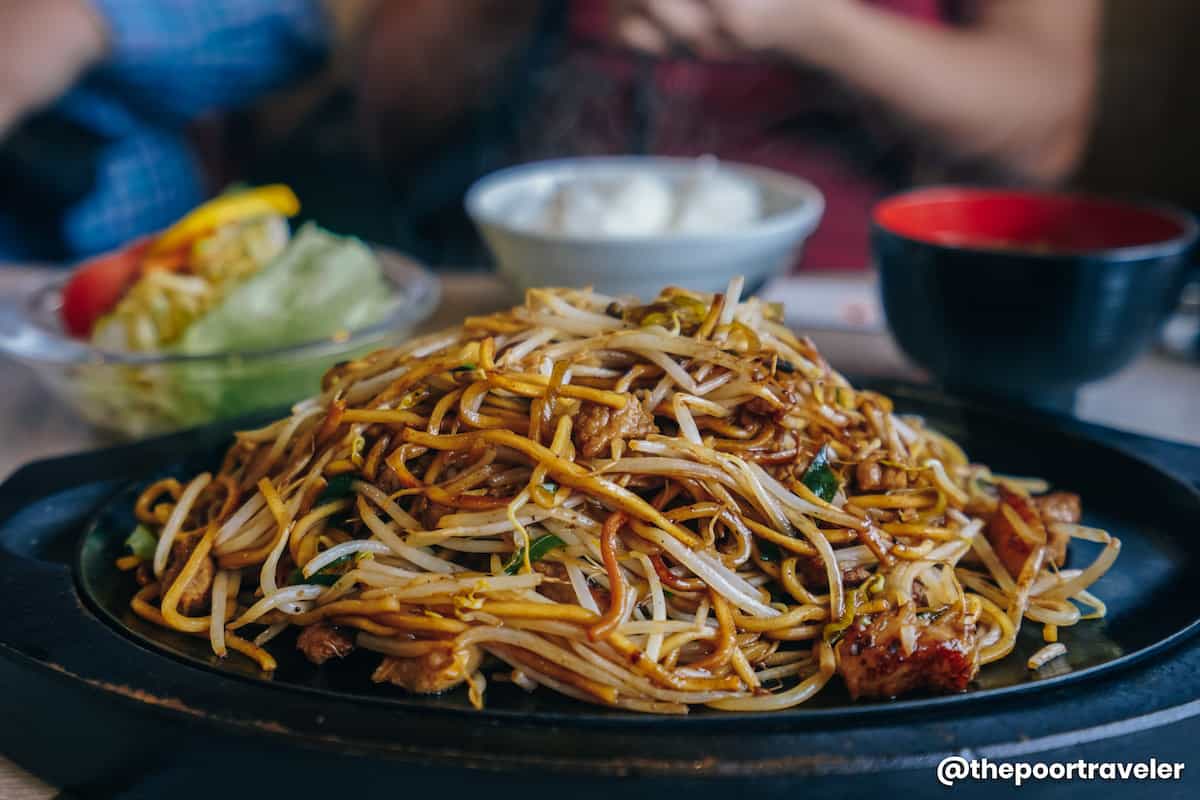 While most Japanese cities take pride in their own take on the hearty ramen, Hita City has made a name for itself as a yakisoba destination. Yakisoba is a stir-fry buckwheat noodle dish, which is popular throughout Japan. But here in Hita, they take yakisoba seriously.
Hita Yakisoba is usually fried on a very hot plate almost to a crisp, giving it that signature smoky aroma. Copious amounts of bean sprouts, onions, special soy sauce and meat (usually pork) are added.
---
Jigokumushi Dishes
One traditional way of cooking is jigoku-mushi, which means "hell-steaming" or cooking using the steam coming from hot springs. The salty steam is said to highlight the natural flavor of the ingredients while it retains the nutrients that would otherwise be lost through other cooking methods.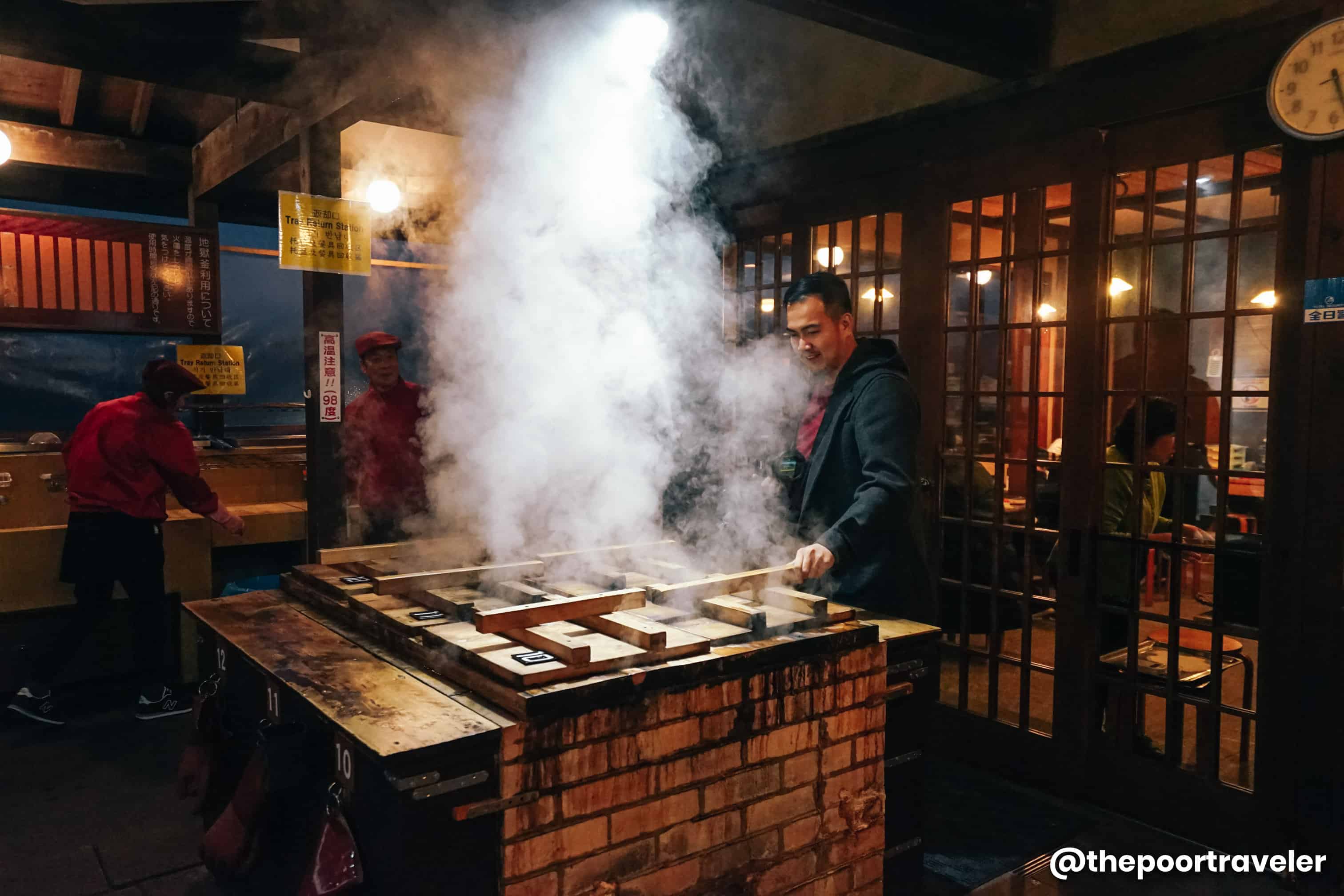 At Jigokumushi Kobo Cooking Center, you can steam your food yourself. All you need to do is pick your orders using a machine, hand over the tickets to the staff, and wait for the fresh and raw ingredients, usually served in woven trays. Then, you bring your food to a jigokumushi workshop, where you'll find kitchen hearths. Put your gloves on, put the food inside, and let the waiting game begin! Once cooked, don't forget to pick up your sumptuous meal out of this unique oven.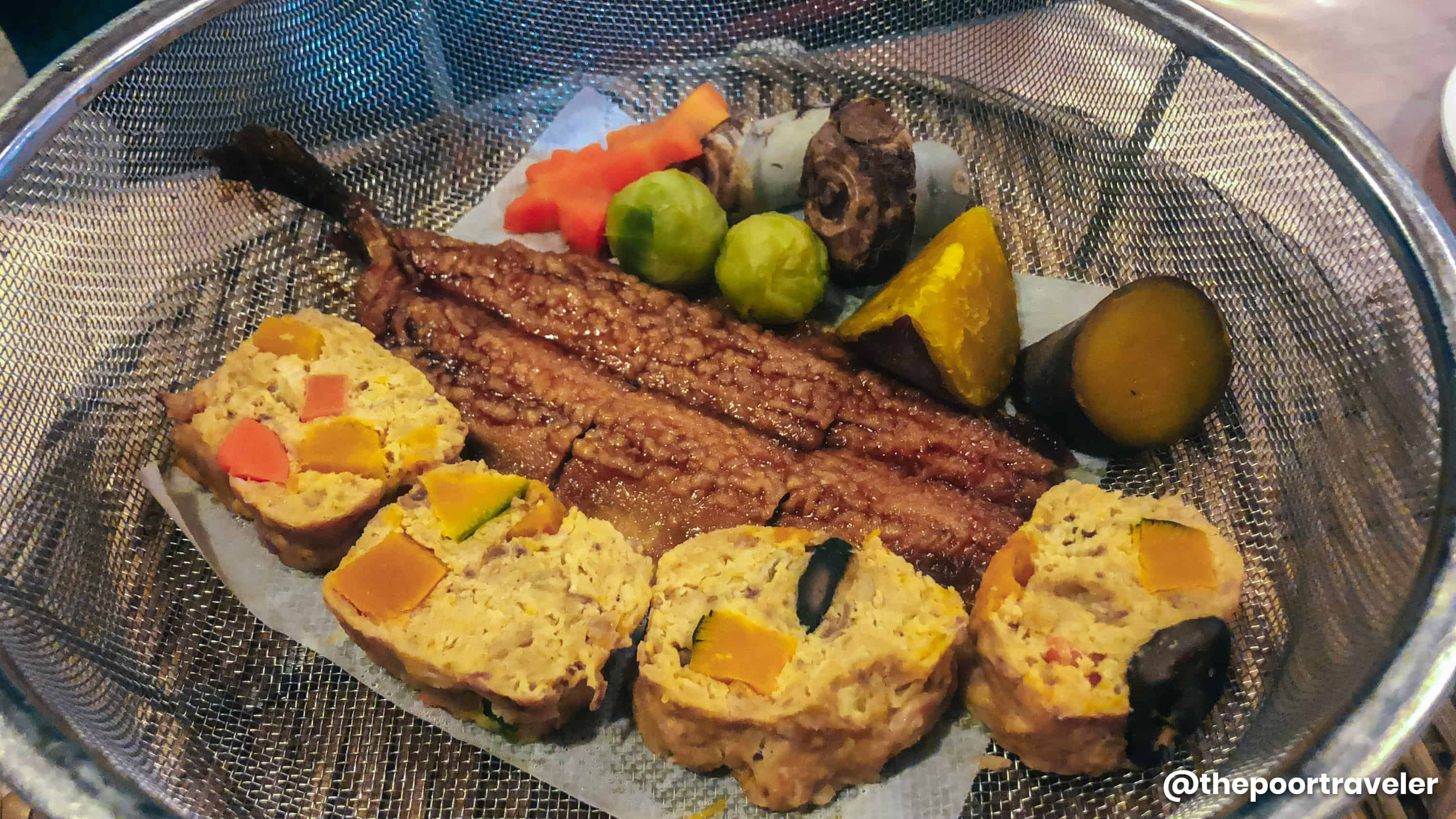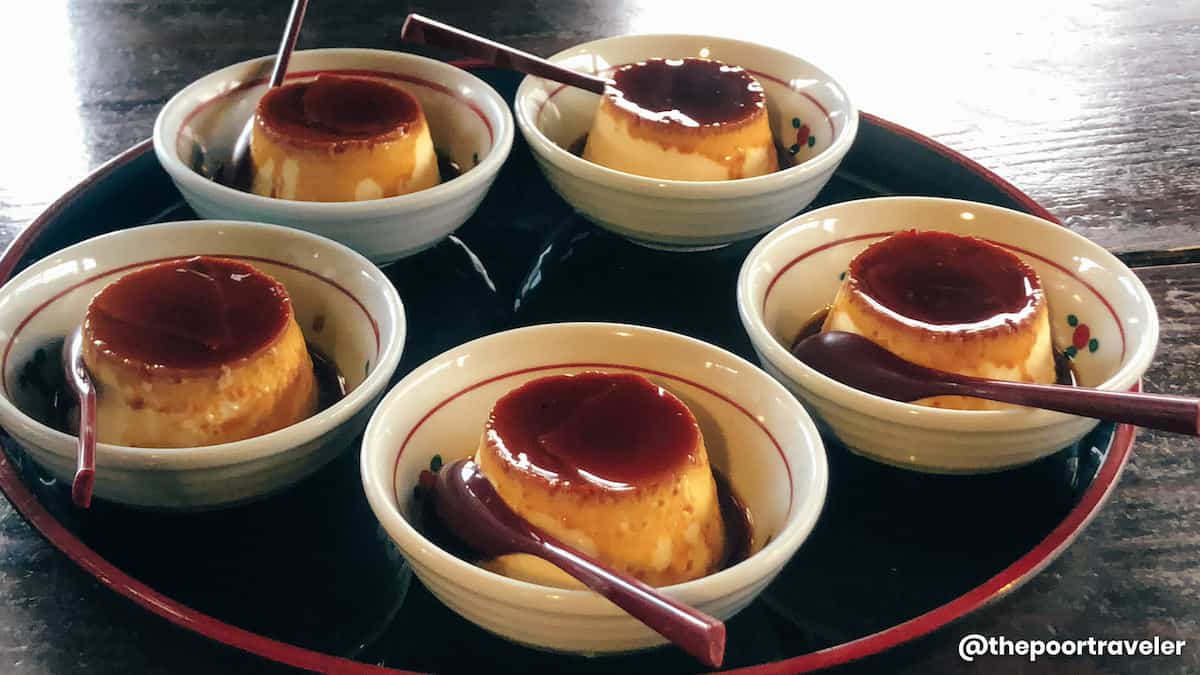 Or if you're up for some dessert, you can have a taste of strong>jigoku-mushi pudding (hell-steamed pudding). At Myoban Onsen, you will find Okamotoya Shop, which serves their signature pudding in all its milky goodness.
---
Nagasaki Prefecture
Champon
Most Japanese cities take pride in their own signature versions of ramen. Here in Nagasaki, locals prefer their bowls filled with champon!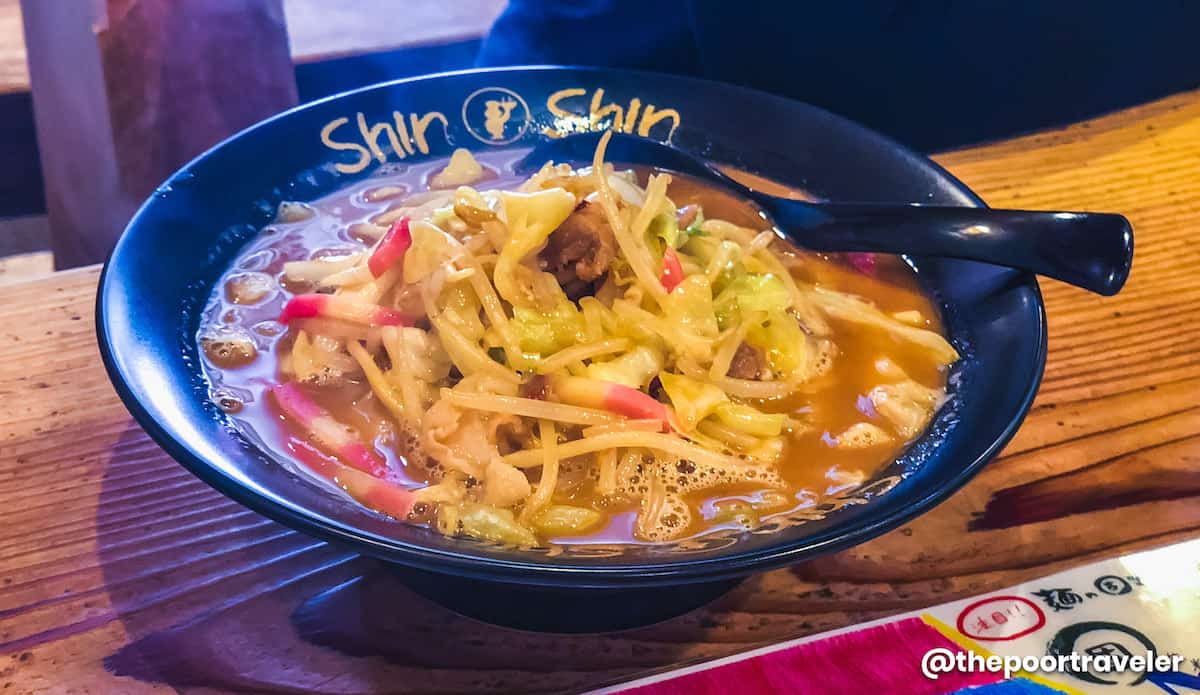 Champon (or chanpon) is a noodle soup dish. It also uses ramen (pulled noodles), but they're thicker than usual. The broth, made with pig and chicken bones, is also thicker in consistency — creamy, almost milky — but lighter in taste. Every bowl also comes with generous helpings of various vegetables and seafood, usually shrimp and squid. Other types of meat like chicken or bacon are sometimes added.
Champon's origins can be traced back to a Chinese restaurant called Shikairō, which is believed to have created champon in 1899 to cater to the Chinese students looking for cheap but filling comfort food. The restaurant still operates to this day and even has an attached Champon Museum. You can find it near the Oura Church.
---
Sara Udon (Crispy Noodles)
Another Nagasaki specialty with a heavy Chinese influence is sara udon.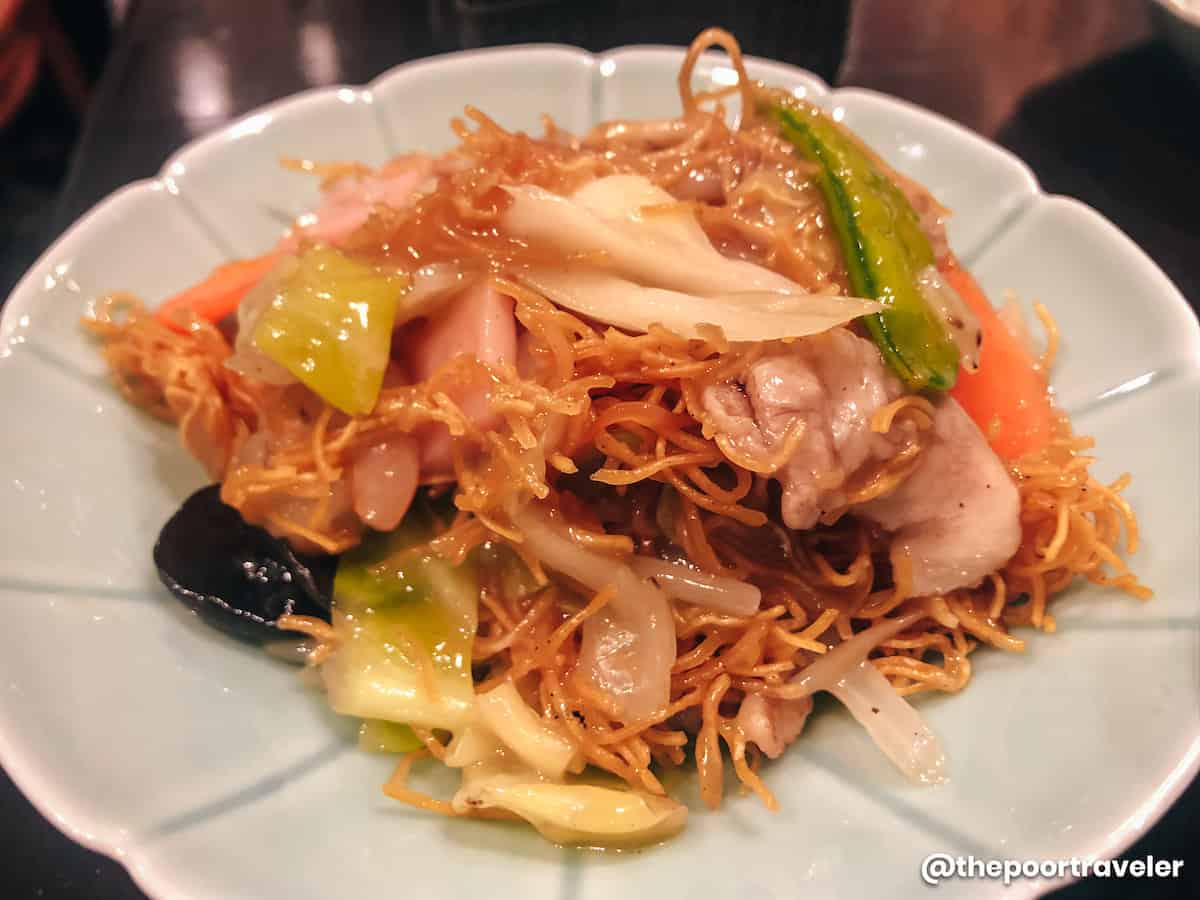 Sara udon is composed of noodles fried to a crisp and then topped with vegetables like cabbage and carrots and seafood like squid and shrimps. Sometimes, pork or other meat are added on top. The tender veggies and proteins complements the crunchy, textured noodles, making a perfect combination!
---
Kakuni Manju (Pork Buns)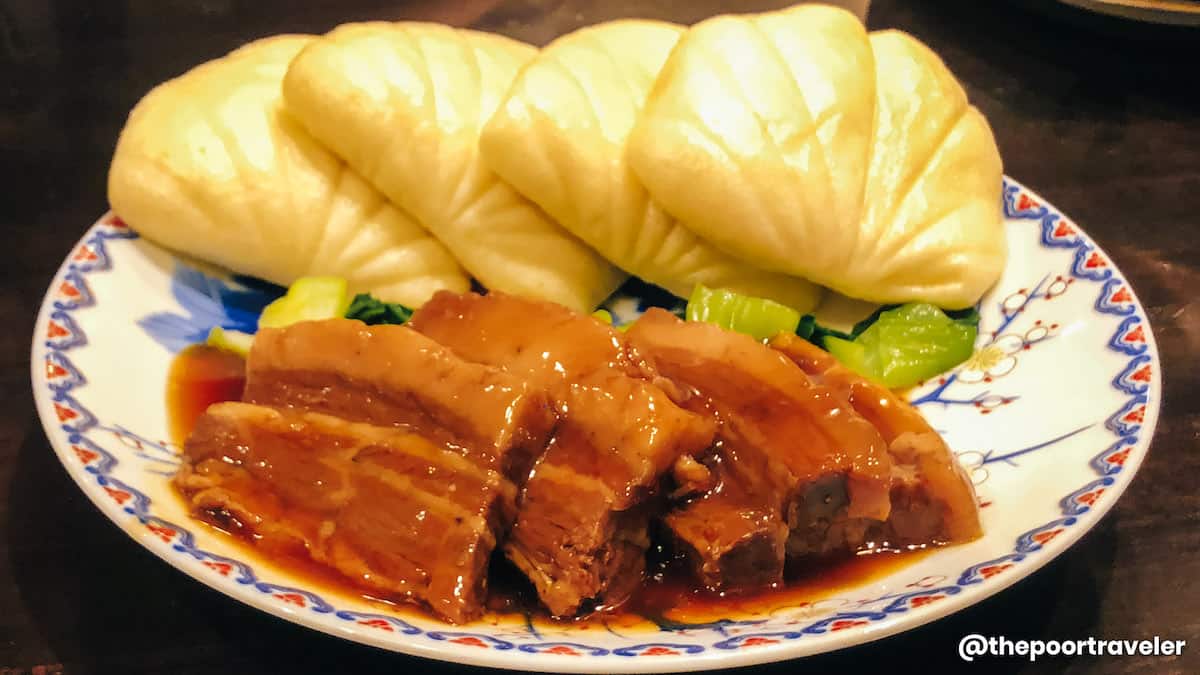 This is perhaps my favorite Japanese street food. Kakuni manju is Japanese braised pork belly wrapped in soft steamed bun. You can find it sold at food stalls or served at proper sit-down restaurants in Nagasaki.
It reminds me a little bit of siopao asado, but instead of ground or chopped pork, you have a full cut of meat, stewed or braised to perfection.
---
Turkish Rice (Toruko Rice)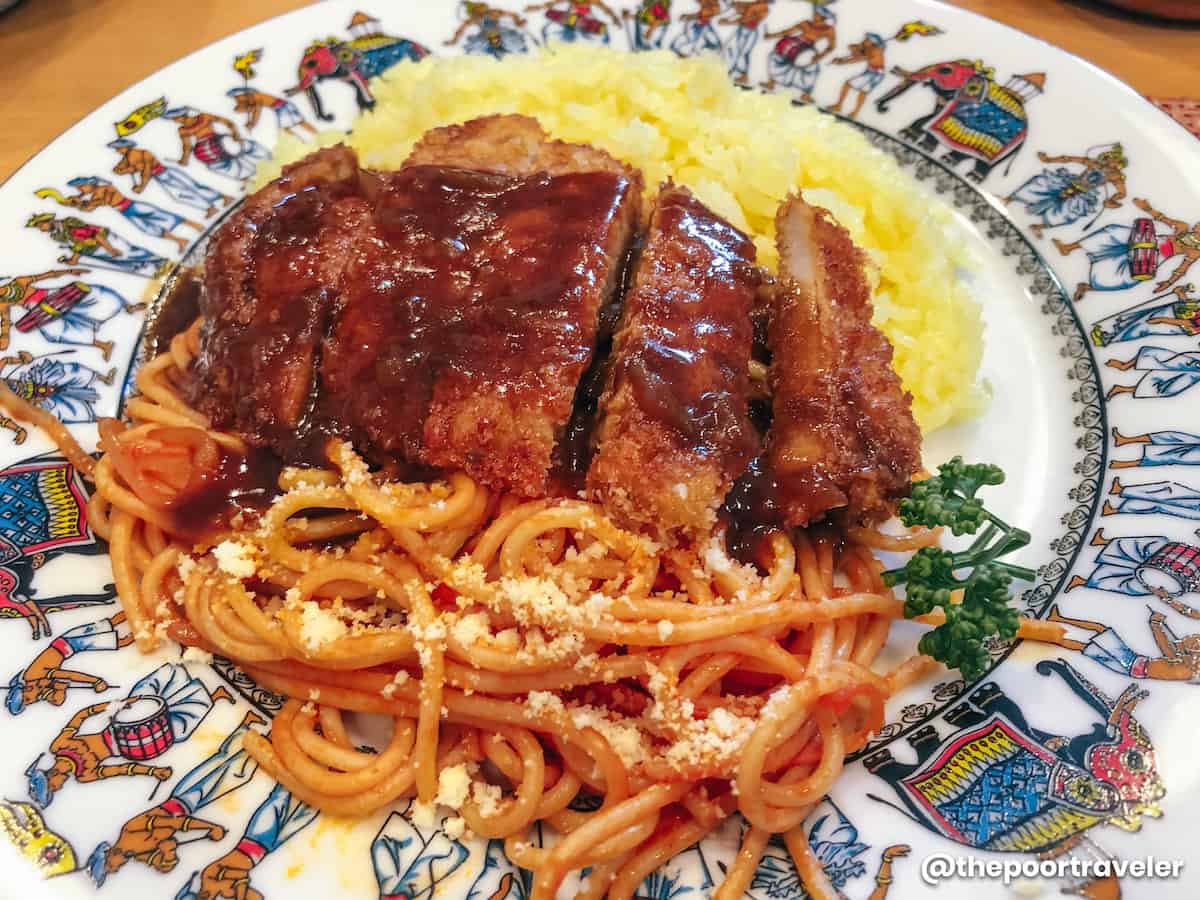 No one knows why it's called Turkish rice. There is nothing Turkish about it at all.
What we know for sure is that it is a strange combination of international cultures on a plate — pilaf rice, tonkatsu (pork cutlet), and Neapolitan spaghetti glazed with a sauce. It does look like a buffet plate or a combo meal. Haha.
One theory suggests that because rice comes from Asia and spaghetti comes from Italy, the place in between is Turkey, hence the name. Regardless, give it a try when you find yourself in Nagasaki!
---
Castella Cake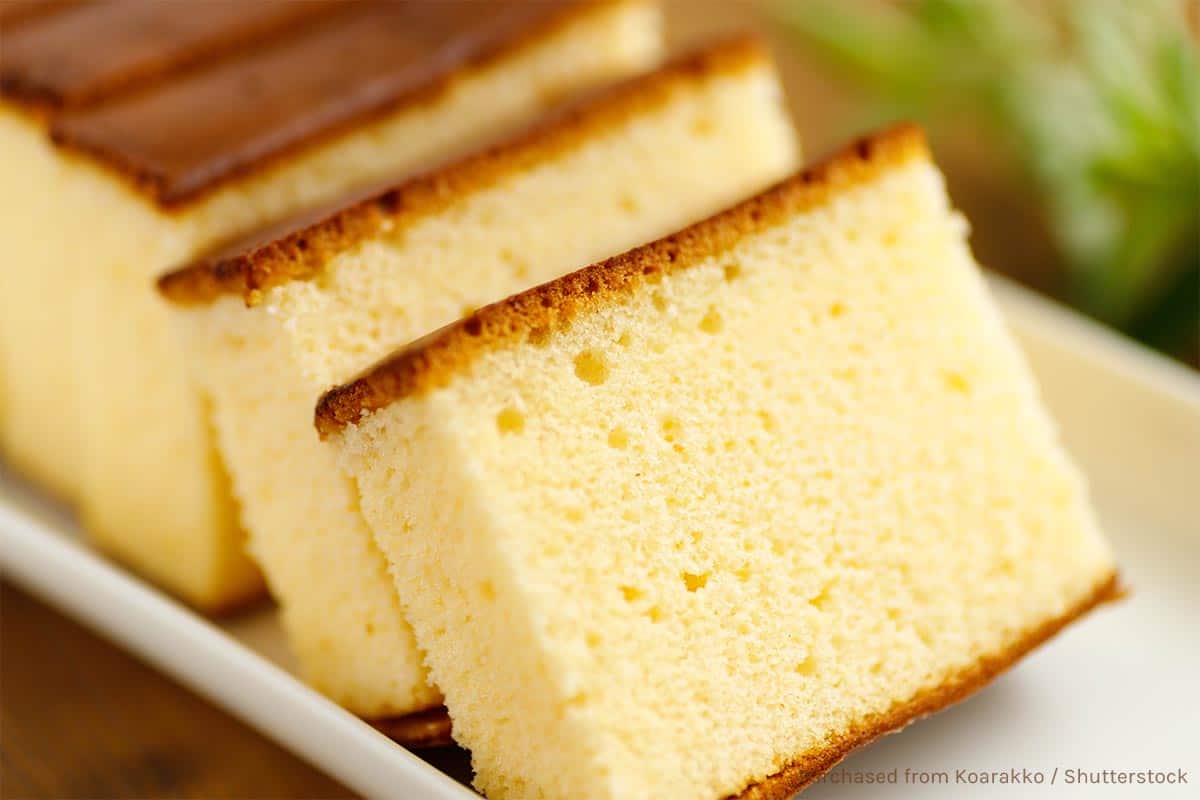 Of course, the Portuguese also left a mark in Nagasaki's cuisine, and it is most obvious in castella!
Castella is a type of sponge cake brought by Portuguese merchants in the 16th century when they were allowed to trade in the city. It is said to have been named after Castile, a historical region of Spain. The original recipe of the cake used only flour, eggs, starch syrup and sugar, with no milk or baking powder. Producing one at the time was so difficult, which makes it a very special treat. Over the centuries, a lot has changed with the ingredients and the way they bake it.
You'll find castella at Japanese confectionery stores and some souvenir shops throughout Nagasaki!
---
Saga Prefecture
Saga Beef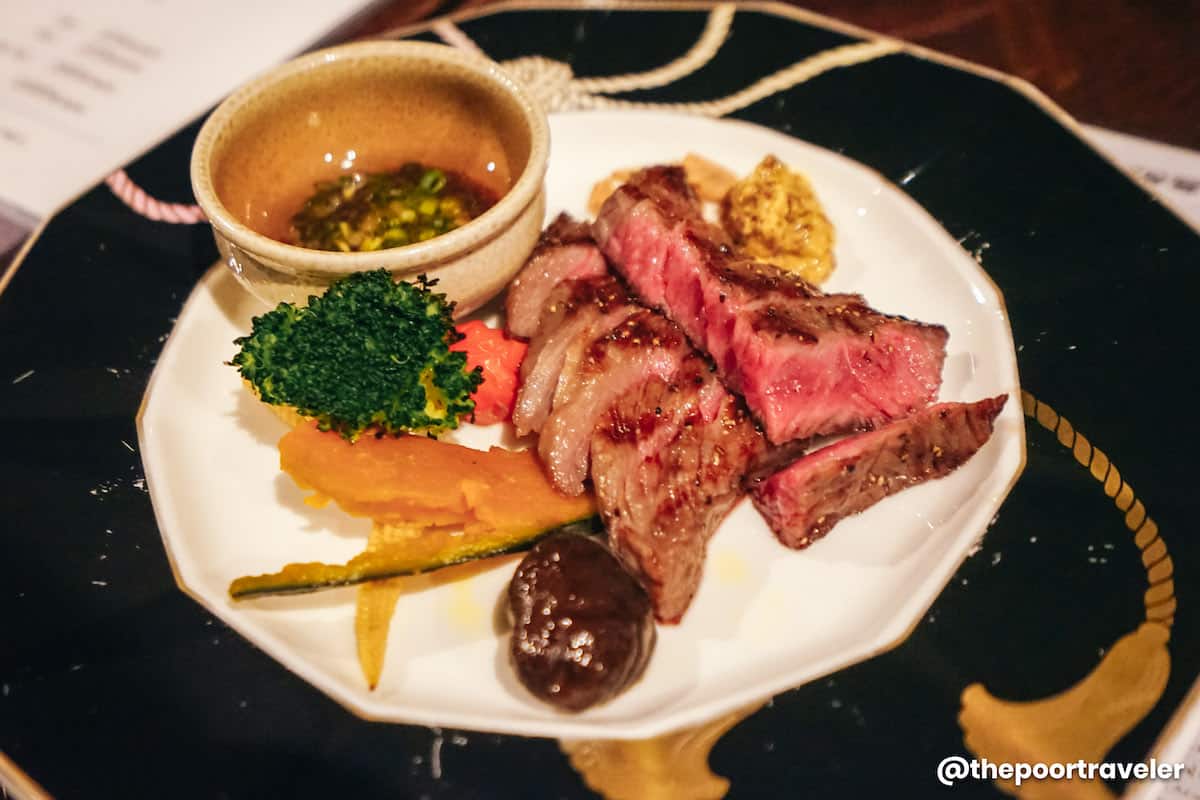 When it comes to Japanese wagyu, the first things that would come to mind are Kobe beef or Matsusaka beef. But Japan boasts other brands that are also celebrated for their high quality. One of them is Saga beef.
Like Kobe beef, Saga beef comes from Japanese black cattle raised and fed in the prefecture's ideal environment. Like the top quality wagyu brands, it is best known for the beautiful marbling of meat and fat, bright flavor, and tender, almost melt-in-your mouth texture.
---
Sicilian Rice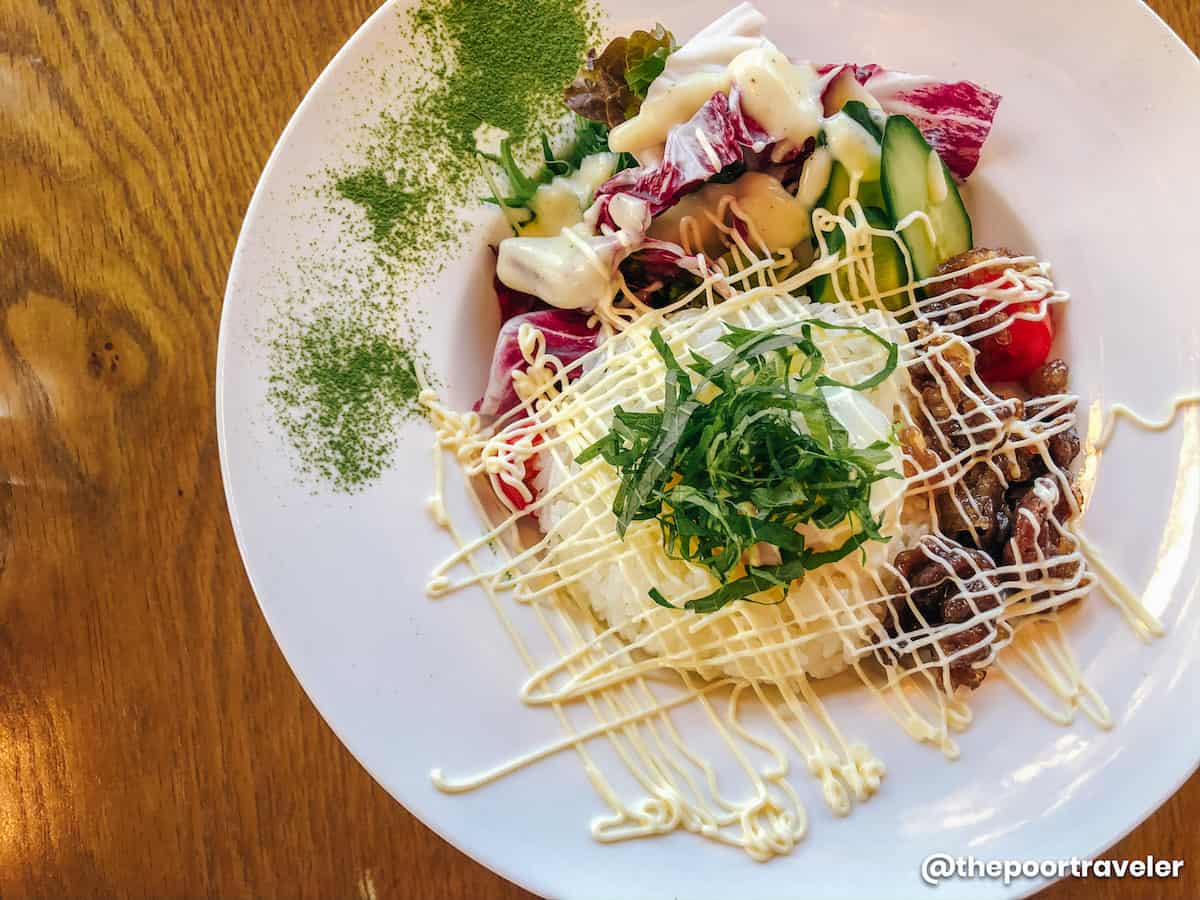 While Turkey rice is popular in Nagasaki, Saga has its own foreign-named head-scratching invention — Sicilian Rice. Like Turkey rice, no one has any idea why it is called such or how it is related to the Italian island halfway around the world, but it has become a regional specialty.
Sicilian rice is pretty simple — rice topped with fried meat, vegetable salad, and a sprinkle of mayonnaise. Each restaurant serving it has their own version, topping it with a more complex dressing or changing the type of meat. More upscale establishments serve it with Saga beef or wild boar meat, others with regular beef or chicken. Some add other ingredients. But at its core, it's composed of rice, meat, and salad.
---
Ureshino Tea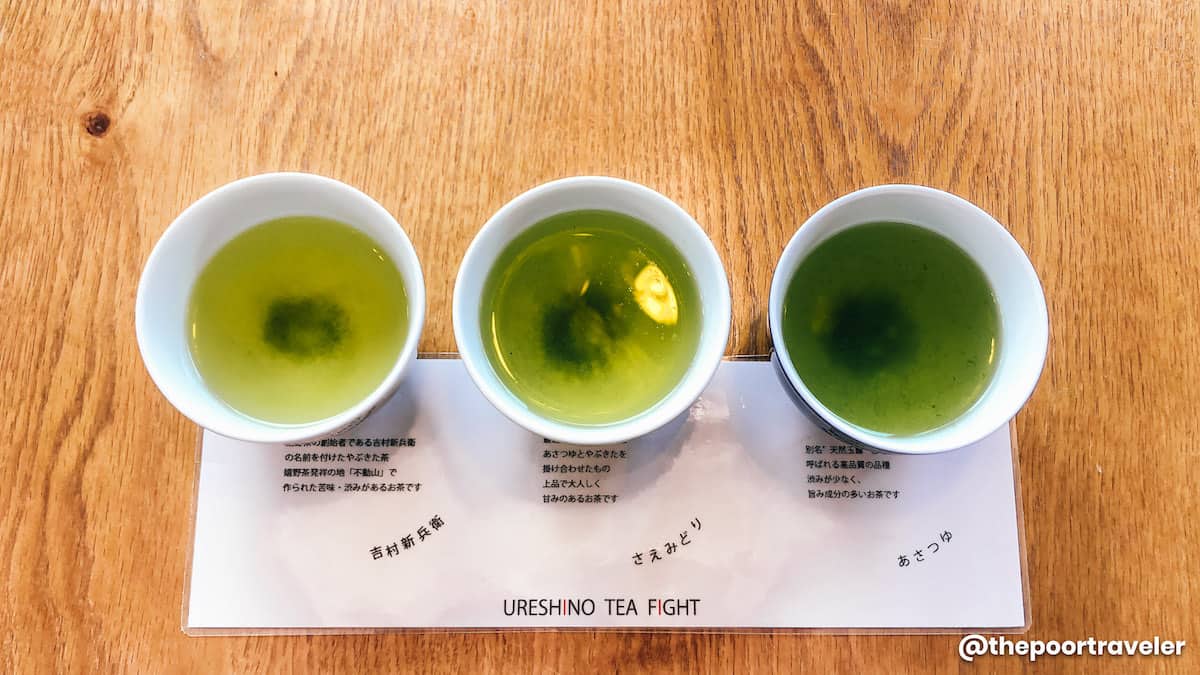 Many cities in Japan lay claim to the origin of Japanese green tea. Uji in Kyoto and Hirado City in Nagasaki are both marketed as the birthplace of this well-loved drink. But Saga Prefecture cannot be discounted. Like the other cases, Saga's claim is rooted in Eisai, a monk credited for bringing tea leaves from China. One of the places where he is believed to have planted tea plants was Mt. Sefuri, located in Kanzaki, Saga. Later on, it spilled over to neighboring Ureshino, which embraced it wholeheartedly and took it to another level.
Today, there is a strong tea culture in this part of Saga. Ureshina has the right conditions for growing quality tea. Its landscapes are dominated by terraced countrysides, covered in groves.
Green tea is served in most establishments in Saga. Some even serve samplers, like KiHaKo of YOSHIDAYA Cafe, which will allow you to taste three types of local green tea.
---
GETTING AROUND KYUSHU ISLAND
This post is brought to you by JR Kyushu, which has an expansive network of railway throughout the region! If you plan on visiting multiple cities or prefectures, consider purchasing a JR KYUSHU RAIL PASS, which comes in three variants: Northern, Southern, and All Kyushu.
If the places on your itinerary are in Fukuoka, Nagasaki, Saga, and the northern halves of Kumamoto and Oita prefectures, a JR NORTHERN AREA Kyushu Pass is sufficient. It's available in 3-day and 5-day versions.

A 3-day pass costs only 8660 yen, almost the same price of a roundtrip Fukuoka-Nagasaki ticket, but this can also be used on all your JR train journeys within Northern Kyushu including rides around Fukuoka.
✅ CHECK RATES or RESERVE JR KYUSHU PASS HERE!
---
HOW TO GET TO FUKUOKA
This post is brought to you by Cebu Pacific, which offers some of the most budget-friendly flights to Fukuoka Airport, the main gateway to Fukuoka and Kyushu Region. Cebu Pacific directly connects Manila to Fukuoka daily. Travel time is about three hours.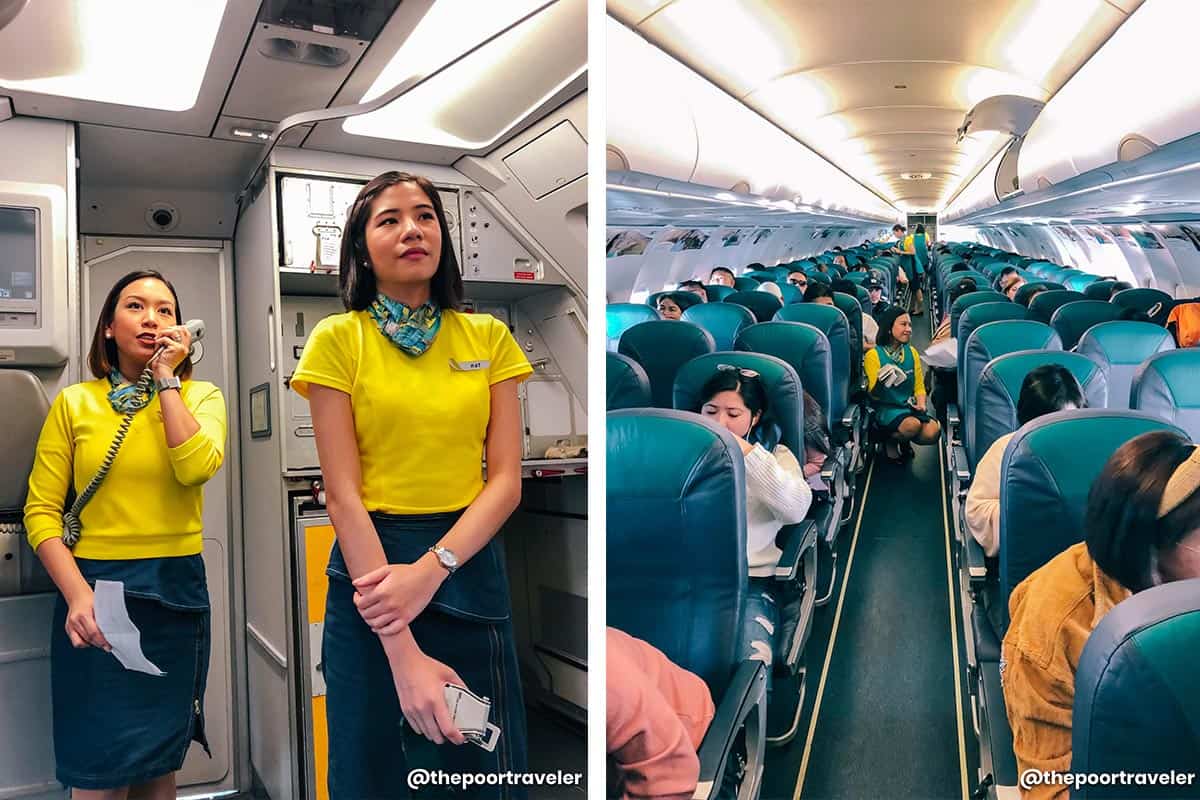 Getting to the city center (Hakata/Tenjin) from Fukuoka Airport is very easy. You can take the subway, the bus or the taxi. It will take about thirty minutes from the airport to either Hakata or Tenjin. You can read the detailed post on how to get to the city center from the airport here: FUKUOKA AIRPORT to HAKATA STATION & TENJIN: By Bus, Subway & Taxi
---
Special thanks to JR Kyushu, Kyushu Tourism Promotion Organization, and Cebu Pacific for making our Kyushu trip possible! Opinions are our own.
2020 • 1 • 26
---