Kyushu is the southernmost of the four main islands of Japan. Outside the country, most are only familiar with Fukuoka, the capital of its namesake prefecture and the largest city on the island. It is also where you'll find the largest international airport in the region.
But Fukuoka shares Kyushu Island with six other prefectures: Kagoshima, Kumamoto, Miyazaki, Nagasaki, Ōita, and Saga. Most travelers barely make it outside Fukuoka, which is a shame because this underrated region is brimming with fascinating attractions.
If you're flying to Fukuoka soon, consider adding other Kyushu destinations to your itinerary. After exploring the attractions in and around the city center, those who want to visit other destinations in the region will find it easy to get to those spots from Fukuoka. Of course, we recommend staying longer, but if time is an issue, you'll be glad to know that some can easily be enjoyed even on a day trip!
Here are just some of the day tour destinations from Fukuoka.
WHAT'S COVERED IN THIS GUIDE?
Nagasaki City
Main station: JR Nagasaki Station
Prefecture: Nagasaki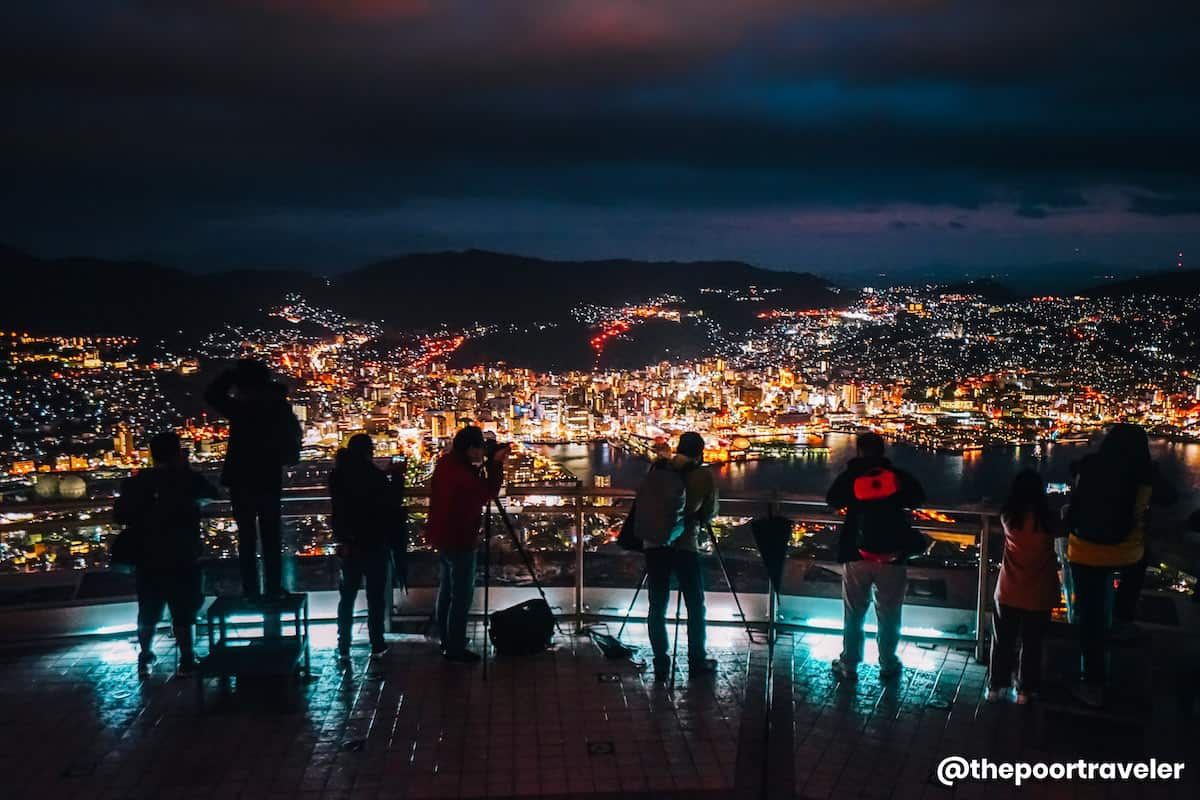 You've probably heard about Nagasaki before, and you were probably in grade school then. Nagasaki is written in history books as one of the two cities where the Americans dropped an atomic bomb, marking a definitive end to World War II. The atrocities of war are documented and the innocent lives lost are honored at the Nagasaki Peace Park complex.
Nagasaki's museums and churches like 26 Martyrs Museum and the Oura Cathedral also present harrowing tales of Christian persecutions and the sacrifices of the saints who were tortured and killed for not abandoning their faith. These sites tell stories that need to be heard.
But there's more to Nagasaki than its tragic past. It is also one of Japan's quirkiest destinations particularly because of the heavy foreign influence. For centuries under the Tokugawa shogunate, Nagasaki was the only port city that remained open to foreign trade, while the rest of Japan was sealed and isolated. The Portuguese, the Dutch, and the Chinese left visible imprints on its architecture, cuisine, and other parts of its culture.
Interested in making a day trip to Nagasaki? We created a separate post for it, with sample itinerary and budget breakdown. Read it here: NAGASAKI DAY TOUR FROM FUKUOKA!
How to get there: From JR Hakata Station, board the Limited Express Kamome train and get off at Nagasaki Station. Travel time: 125 minutes. Fare: 2860yen + 1410 seat fee.
---
Yufuin Onsen
Main station: Yufuin Station
Prefecture: Oita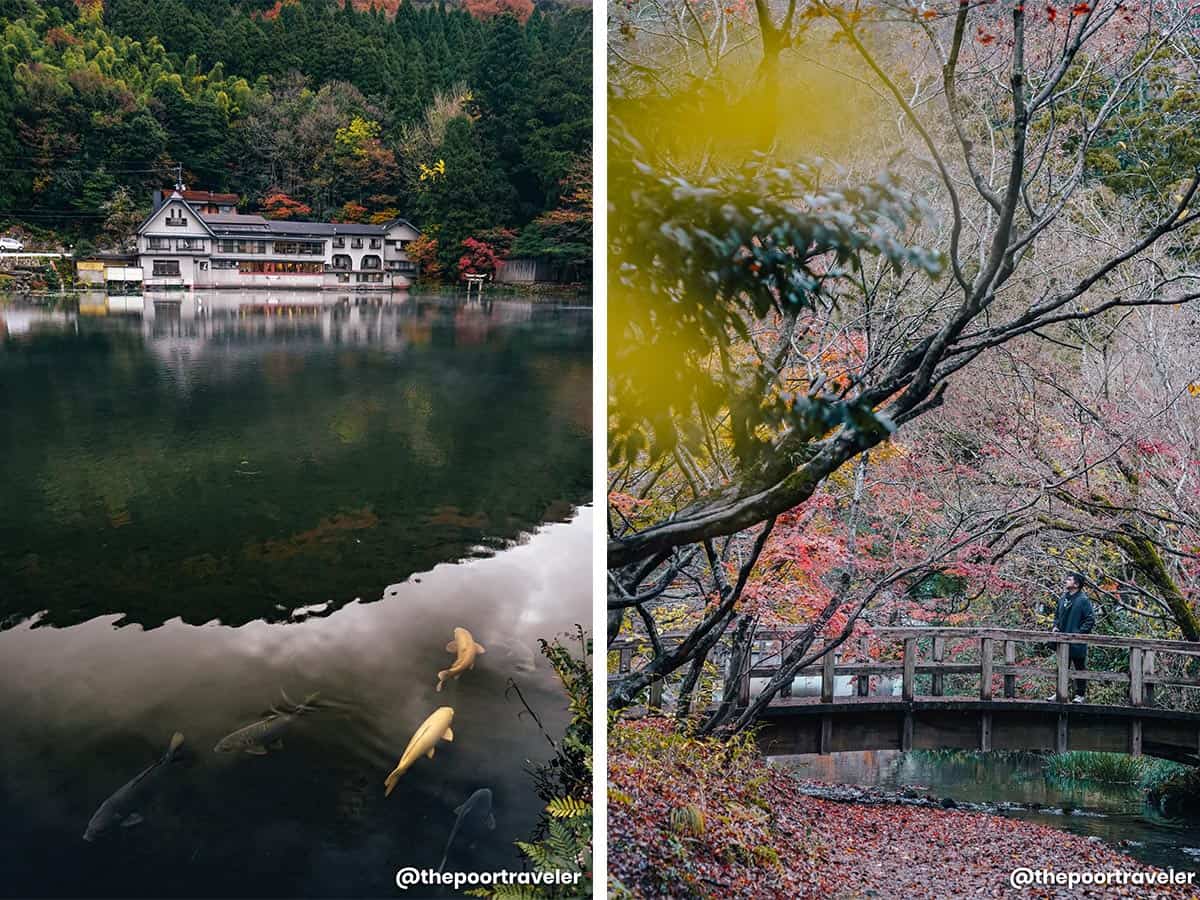 Yufuin is an idyllic resort town surrounded by the mountains of Oita Prefecture. One of the biggest picturesque spots here is the mystifying Lake Kinrin, a small placid lake that is usually blanketed in a sheet of mist, when hot and cold springs mix. Its mirror-like surface is disturbed only by the fish that appear like golden shimmers at sunset, which gave it its name. Kinrin is also called "Golden Fish Lake" or "Golden Scale Lake."
The trail to the lake is scenic too, especially in autumn, when the fiery colors sway with the wind, as though welcoming and ushering you in. Don't miss to take some snaps on one of the small pedestrian bridges around the area.
Not too far away is Yu No Tsubo, Yufuin Onsen's main street, flanked by quaint cafes, quirky attractions, and specialty shops. Other attractions include Owl's Cafe, Cheshire Cat's Cafe, and Yufuin Floral Village, which has a "Heidi in the Alps" area and a replica of Cotswold town.
How to get there: From JR Hakata Station, take the train to Yufuin Station. For the complete experience, try to catch the Yufuin No Mori, a special Yufuin-themed train. Travel time: 130 minutes. Fare: ¥2,860 + ¥1,780 seat fee.
---
Beppu, Oita
Main station: Beppu Station
Prefecture: Oita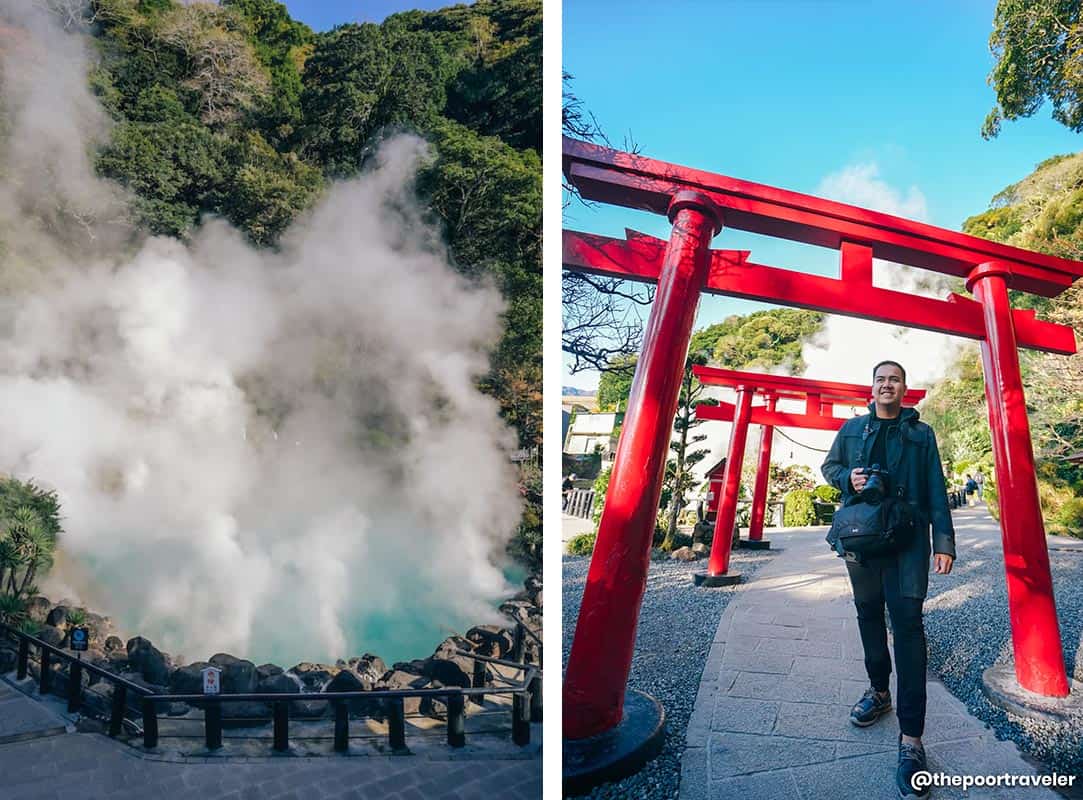 Beppu is known for its wide array of options when it comes to hot spring (onsen) experience in Japan. In fact, it is one of the famous hot spring resorts in the country. The most iconic attraction is the collection of hot springs called Hells of Beppu. (In Japan, hot springs are colloquially called "hell." But don't worry, it's just the name. They are not in any way connected to the spiritual underworld.)
Beppu has a lot of these hells. Many operators organize a sightseeing tour that will allow you to see all these hells in a day. Most of them are located in the Kannawa and Shibaseki districts. Here are some of the usual stops.
Umi Jigoku (sea hell)
Oniishibozu Jigoku (mud bubble hell)
Shiraike Jigoku (white pond hell)
Kamado Jigoku (cooking pot hell)
Oniyama Jigoku (monster mountain hell)
Chinoike Jigoku (blood pond hell)
Tatsumaki Jigoku (spout hell)
Don't forget to try their "hell-steamed" delicacies like the jigokumushi pudding!
How to get there: From JR Hakata Station, take the Limited Express Sonic Train to JR Beppu Station. Travel time is around two hours. Fare: ¥3,740 + ¥1,410 seat fee.
---
Itoshima
Main station: JR Chikuzen-Maebaru (Chikuzemmaebaru on Hyperdia)
Prefecture: Oita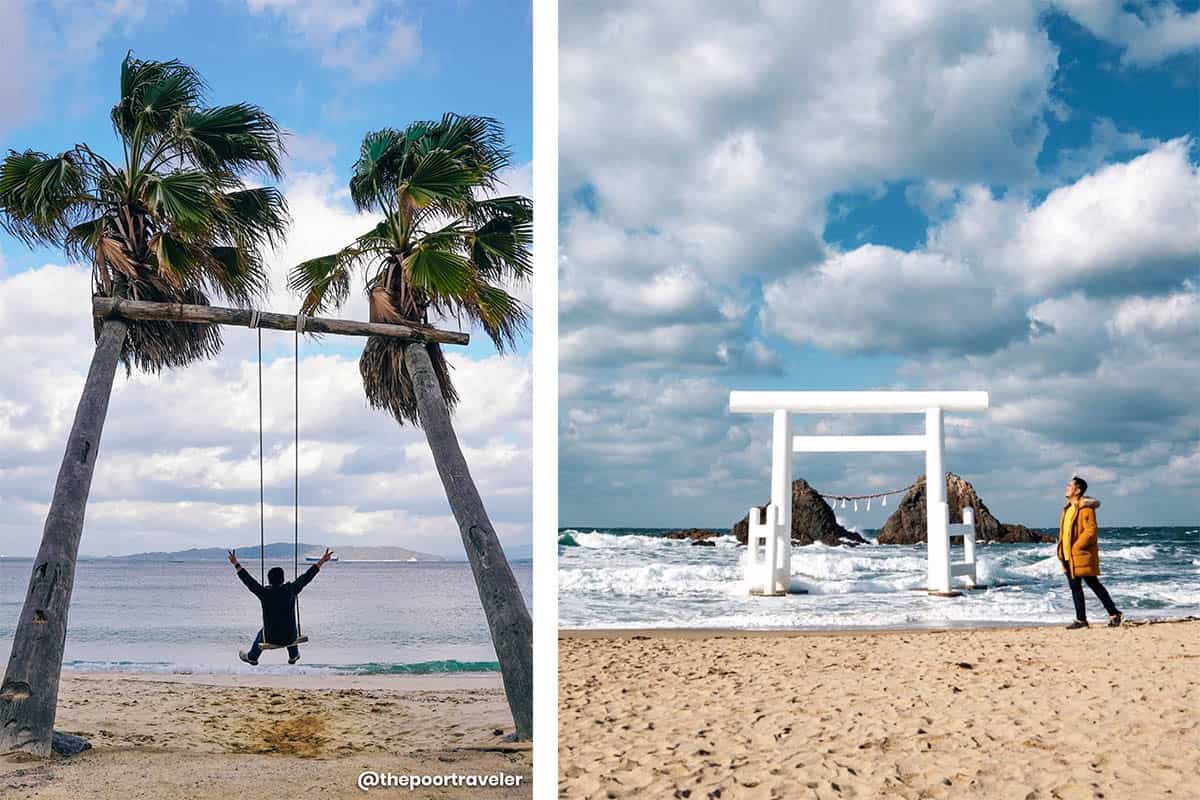 Itoshima is a scenic resort town on the northwestern edge of Fukuoka Prefecture. Not a lot of international tourists are familiar with it, so you don't need to worry about large crowds for now. But it has a lot of natural attractions such as:
Sakurai Futamigaura, also called "couple rocks" or "wedded rocks" because it features two islets bound by a garland. Many visitors who set foot on the beach facing it wish for a strong, happy marriage.
Anego-hama Beach, known for its "singing sand" because they squeak when people step on it. It's also a treat for the eyes because it's a beautiful beach.
Keya Cave (Keya no Oto), the largest basalt cave in Japan. You can take a cruise through its 64-meter-tall opening and see its cornered columns, reminiscent of Iceland's Reynisfjara rocks.
Shiraito Waterfall, a 30-meter cascade that is best enjoyed in autumn when it's clad in bright, fiery colors.
How to get there: From JR Hakata Station, take the Subway Airport Line to Meinohama Station. Then, transfer to JR Chikuhi Line and alight at Chikuzen-Maebaru Station. Total travel time: 40-50 minutes. Total fare: ¥580.
---
Dazaifu
Main station: Dazaifu Station
Prefecture: Fukuoka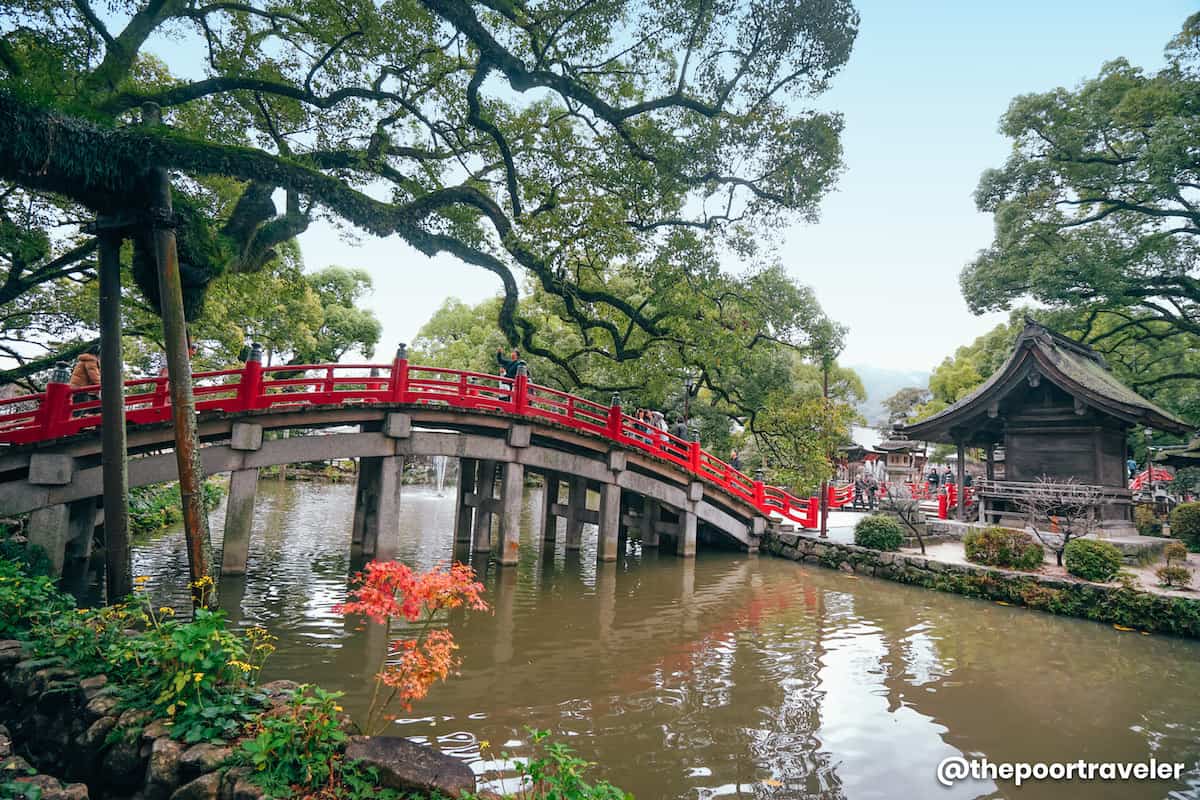 Although Fukuoka City is the prefectural capital and the largest city on the island, it wasn't always like that. For over 500 years, the center of government and seat of power in Kyushu was Dazaifu, whose history can be traced back to the 7th century.
Today, Dazaifu is a small city best known for its shrines including Dazaifu Tenmangu Shrine, the most important of all tenmangu sites in the country. This extensive Shinto shrine stretches over 1000 hectares and said to be the burial site of Michizane (also called Tenjin), a Heian scholar and politician. The way to the entrance of the shrine complex is lined with several stalls and shops. The whole property covers the torii gate entrance, the main shrine, auxiliary shrine, two ponds, two bridges, an ox statue, museums, and other structures. The shrine grounds are also home to about 6,000 ume (plum) trees.
---
Kitakyushu
Main station: Kokura Station
Prefecture: Fukuoka
Kitakyushu lies in the northeastern corner of Kyushu Island. It's the last city before you cross over to Yamaguchi on Honshu Island. Kitakyushu's strategic location was easily recognized by the Meiji government, which initiated transportation development projects early on.
Some of the tourist spots that you can find in Kitakyushu are the reconstructed Kokura Castle, the Western-style Moji Port, and the curious TOTO Toilet Museum (yep, toilet).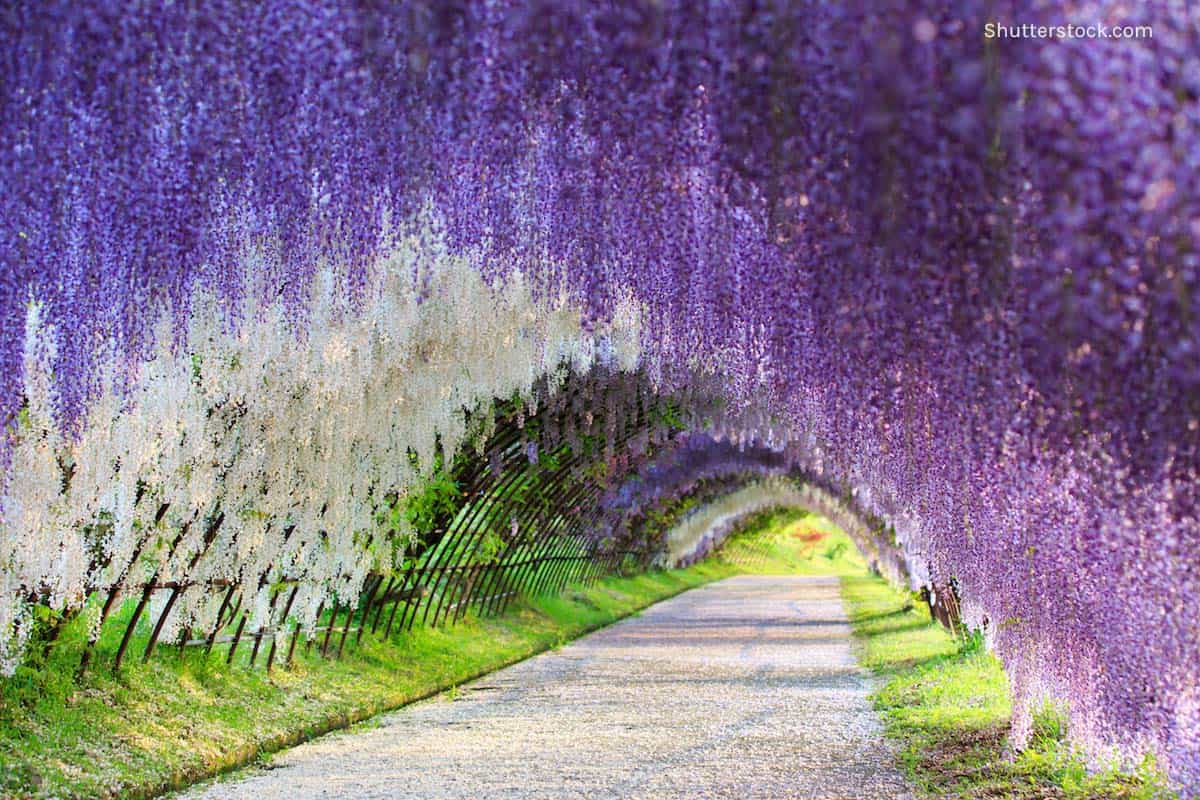 But the most popular attraction is probably Kawachi Fujien Wisteria Garden, a private garden with two spectacular 100-meter wisteria tunnels! It has become extremely popular especially during wisteria season which coincides with Japan's golden week. Yes, it's best experienced in April-May, but it's also the most crowded time of the year in the garden.
How to get there: If you're going to Kitakyushu city center from Hakata Station, take the shinkansen (bullet train) to Kokura Station. Travel time: 15 minutes. Fare: ¥1170 + ¥990 seat fee. You can also take the Limited Express Sonic, which is slightly cheaper but takes 40 minutes.
If you wish to visit the Wisteria Garden from Hakata Station, take the JR Kagoshima Line to Yahata Station. Travel time: around 65 minutes. Fare: ¥1130.
---
Kumamoto City
Main station: Kumamoto Station
Prefecture: Kumamoto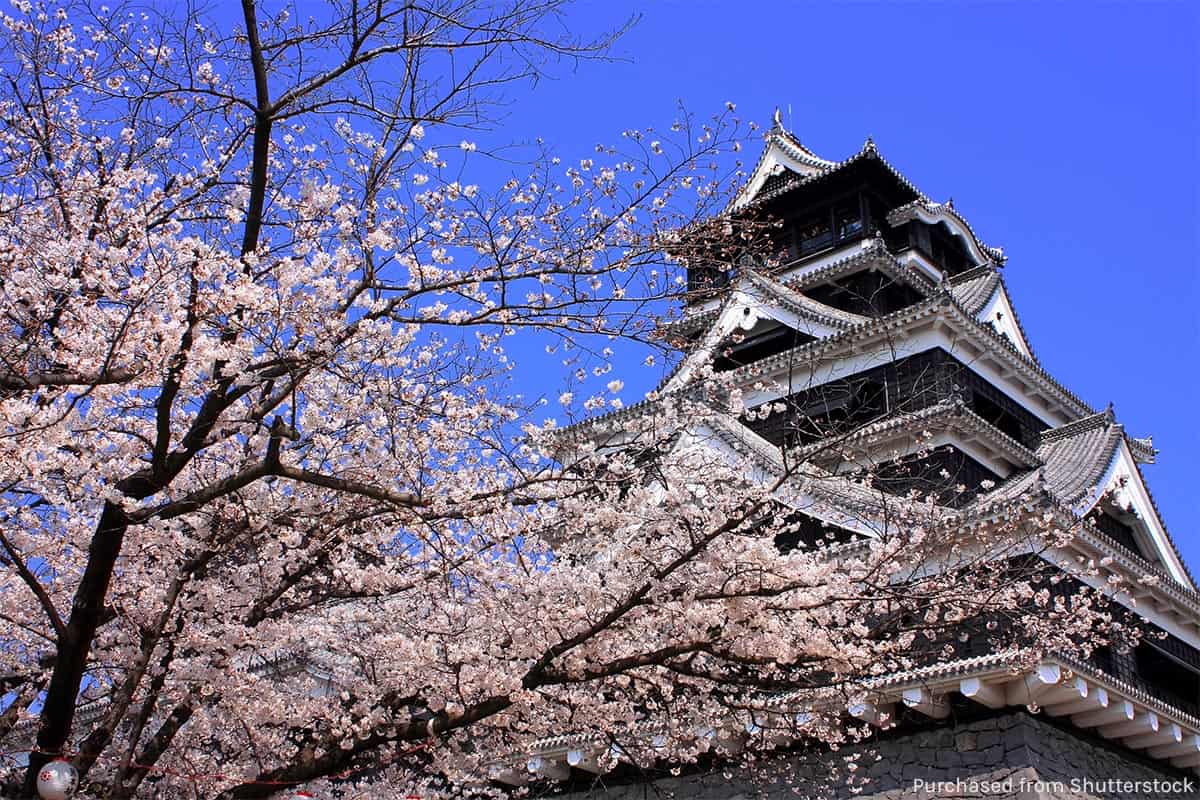 Kumamoto City is another low-key but worthy destination south of Fukuoka. It is a former castle town with a long history and a rich cuisine. Attractions include:
Kumamoto Castle, the city's seat of power back in the day. The original building was constructed in 1607, but most of what stands today are just faithful reconstructions. Still a sight to behold, though.
Sakura-no-baba Johsaien, an Edo-period complex with interactive exhibits that showcase the history of the city and a shopping arcade comprising 20 specialty stores and restaurants. A stage is set up in the middle, where occasional samurai performances are performed.
Shimodori, a covered shopping street and stemming alleyways are flanked by dozens of stores and restaurants — from fast food to yakiniku to sushi bars.
Suizenji Jōjuen, originally part of a temple complex built in 1632 by the Hosokawa family. Today, it is a tranquil park in the middle of the city.
When in Kumamoto, don't pass up an opportunity to fill your face with Kumamoto ramen, a tonkotsu-based ramen like Hakata ramen but lighter-bodied and oozing with bold garlic flavor. It's definitely one of my favorite ramen styles!
How to get there: From Hakata Station, catch a shinkansen (bullet train) to Kumamoto Station. Travel time: around 40 minutes. Fare: ¥2,170 + ¥2,530 seat fee.
---
Aso Caldera
Main station: Aso Station
Prefecture: Kumamoto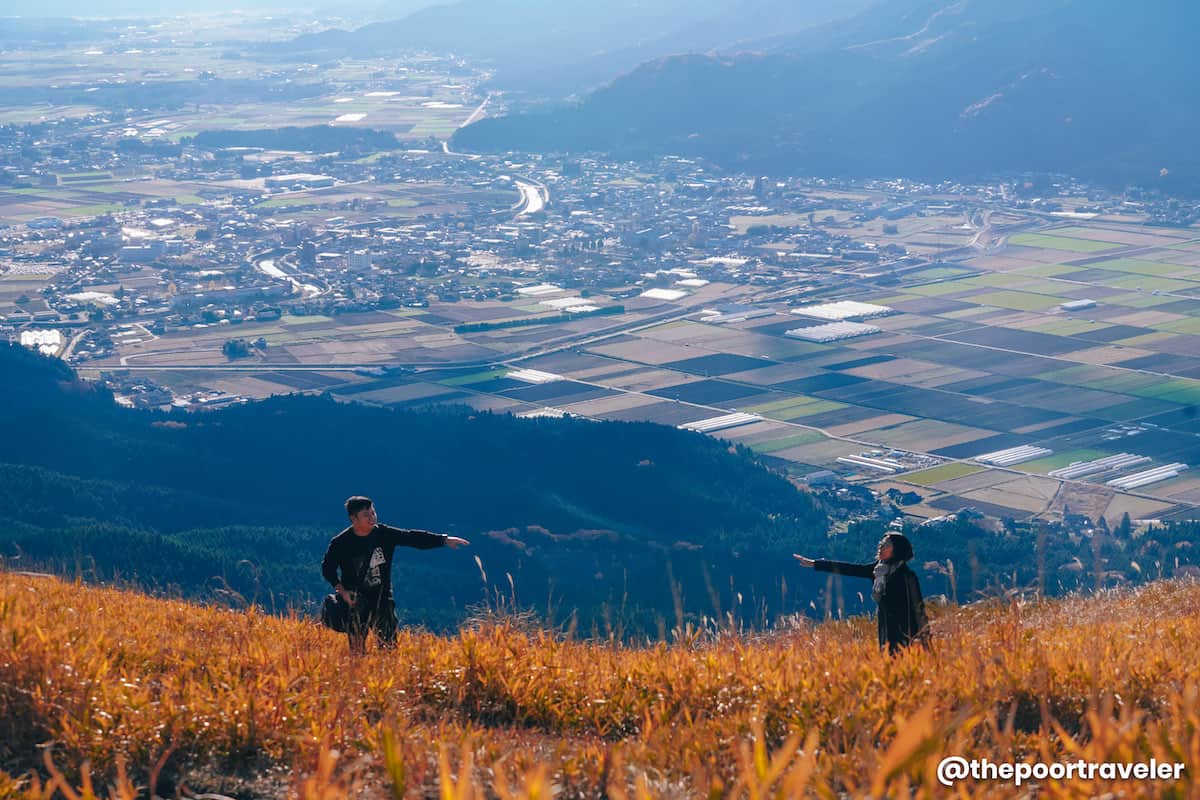 While most tourists only get to see the cultural heritage of Kumamoto City, many countryside tours in Kumamoto are all about Mt. Aso's caldera. One of the key spots is Daikanbo, a viewpoint crowning the highest summit of the caldera's rim. It allows unforgettably stunning views of the surrounding area, including the five peaks of Mt. Aso, which look like a sleeping Buddha.
Not too far away is Kurokawa Onsen is a place to consider. It is the most well-known hot spring towns in Kumamoto and fosters a traditional, rustic atmosphere. Tourists, mostly domestic, come here for rotenburo (outdoor baths) and ryokan (traditional Japanese inn). Its few streets are also lined by restaurants and shops.
Don't leave without trying Aso beef, a premium brand of beef that comes from Akaushi (Japanese brown cow or red cow) raised in the grasslands of the region. Like other prized brands, Aso beef is notable for the fine weaving of flesh and fat, giving it a smooth, tender, juicy texture.
How to get there: From Hakata Station, catch a shinkansen (bullet train) to Kumamoto Station. Travel time: around 40 minutes. Fare: ¥2,170 + ¥2,530 seat fee. Then board the bus to Aso Eki mae stop in Aso City.
---
Amakusa
Main station: Misumi Station
Prefecture: Kumamoto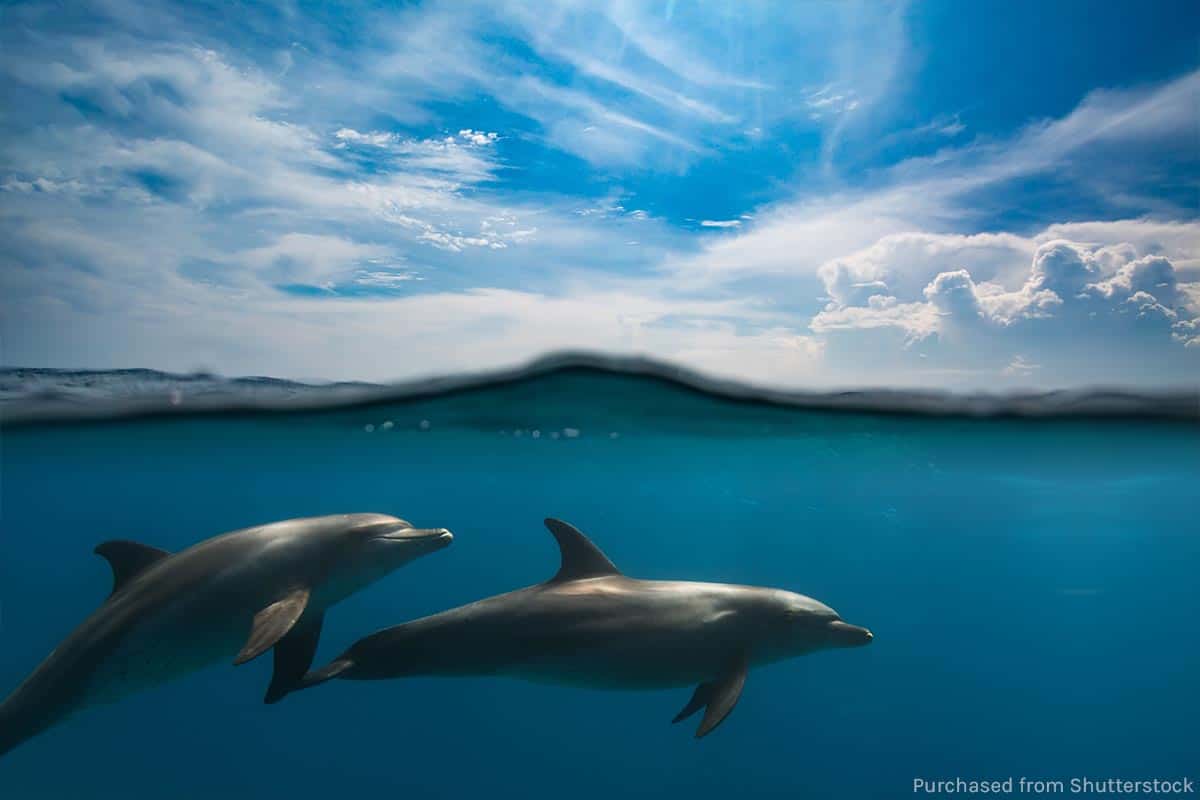 Amakusa is a chain of islands off the coast of mainland Kumamoto. While much of the prefecture has embraced farming and the gifts their volcanic lands bring, the life in Amakusa revolves around the sea. You can hop onto a tour boat to see some of the 200 wild Indo-Pacific bottlenose dolphins that frequent Ariake Sea.
The dolphins come to these waters every day, so tour guides are confident that you will see the dolphins. If the dolphins are a no-show during your visit, you will be given a voucher that entitles you to come back on another day and try again for free.
Amakusa's Shimoshima Island and Oyano Island harbor several Catholic churches and museums that highlight the history of Christianity in this part of Japan.
How to get there: At JR Hakata Station, ride a shinkansen to Kumamoto Station. Then, take the JR Misumi Line to Misumi Station. Travel time: 120-140 minutes. Total one-way fare: ¥2,860 + ¥2,530 seat fee.
---
Saga City
Main station: Saga Station
Prefecture: Saga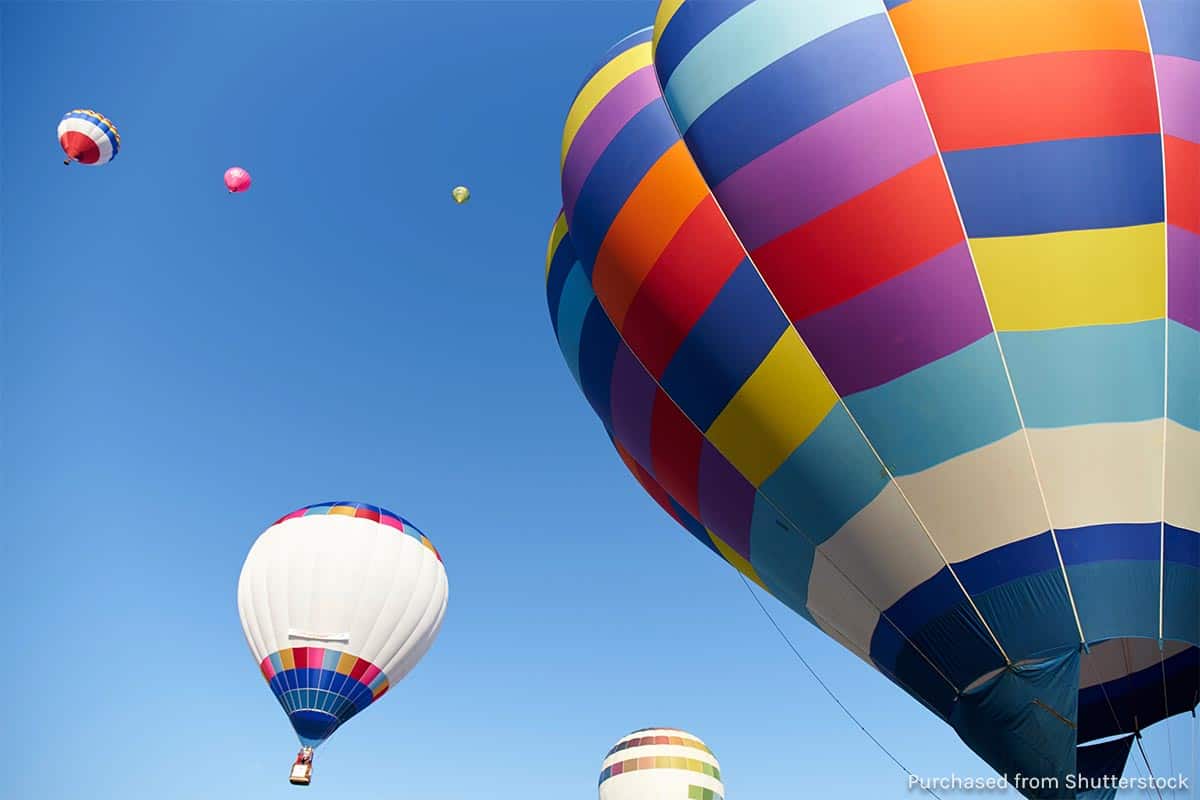 Saga is the prefecture west of Fukuoka. It is often overlooked in favor of Nagasaki, but it has a lot to offer visitors too! Its capital is Saga City, best known for the Saga International Balloon Fiesta, Asia's largest hot air balloon competition, and pilots from all around the world participate. Visitors flock to this part of Kyushu to admire the countless hot air balloons decorating the skies. This happens for five days, usually in October or November. If your visit doesn't coincide with the balloon season, you can pay a visit to the Saga Balloon Museum instead, where you can enjoy life-like videos of the balloon fiesta!
More recently, Saga was pushed to the limelight by Zombie Land Saga, an anime series about seven individuals who died and were resurrected to form a 7-piece singing group called Franchouchou to promote Saga Prefecture. Many of the settings in the anime were based on real locations in the city, so they instantly became tourist sites, attracting anime fans from all over the country. You can even watch a projection mapping featuring the show on the observation deck of Saga Prefectural Government Office building!
Don't forget to try Saga Beef, another premium wagyu brand that comes from Japanese black cattle raised and fed in the prefecture's ideal environment. It is celebrated for the beautiful marbling of meat and fat, bright flavor, and tender, almost melt-in-your mouth texture.
---
Southern Saga
Saga Prefecture's southern half is dotted with cities like Takeo, Ureshino, Kashima and Tara, which boast several fascinating attractions including:
Mifuneyama Rakuen, a postcard-worthy garden in Takeo Onsen. It lies in the shadows of Mt. Mifuneyama, scribbled with walking trails that will take you around the site including a still pond that mirrors its breathtaking surroundings perfectly. Best visited in spring and autumn.
Yutoku Inari Shrine, one of the three most popular Inari shrines in Japan, located in Kashima City. People visit this Shinto shrine to wish for good family fortune, good business, and a huge catch.
Ōuo Shrine, best known for its vermilion torii gates that appear to be floating at high tide. But at low tide, you can walk through the gates on dry land. Located along the coast of Tara.
Ureshino Onsen, a hot springs town ideal for a relaxing time. But Ureshino's alkaline water is also believed to have great benefits to the skin. Around 60 ryokan and other establishments dot the map of the town.
While you're in Ureshino, try their green tea! This part of Saga is one of the places that are believed to be the birth place of Japanese green tea. Ureshina has the right conditions for growing quality tea.
---
JR Northern Kyushu Area Pass
If your base is Fukuoka and you wish to visit the destinations above from there, the fastest way to get around is by train. But as you have probably noticed by now, individual tickets can be pretty expensive. If you have multiple destinations on your itinerary, these can all add up and cost you a fortune.
To save on fares and seat fees, consider purchasing a JR KYUSHU RAIL PASS. It comes in three versions: All Kyushu, Northern Area, and Southern Area. All the destinations listed above are within the northern area. The north variant is often called JR NORTHERN KYUSHU AREA PASS. On our most recent trip, JR Kyushu gave us this pass so we could see first-hand how far it could take us and how convenient it is to use.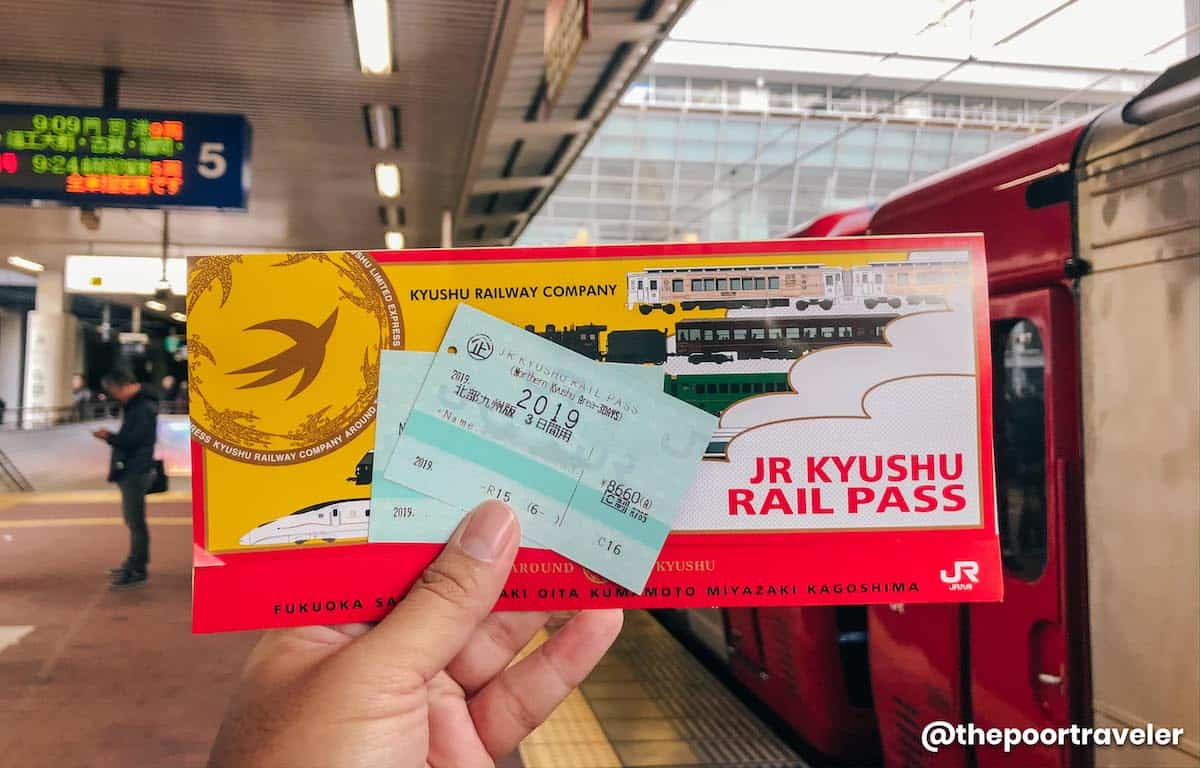 This pass grants you unlimited access to JR trains in Fukuoka, Nagasaki, Saga and the northern halves of Kumamoto and Oita. It also allows you to make up to 10 seat reservations for FREE.
A 3-day pass costs ¥8660 only! That's almost the same price of a roundtrip Fukuoka-Nagasaki ticket and way cheaper than a roundtrip ticket to Beppu. If you're visiting several cities, having this pass means a lot of savings!
✅ GET A JR KYUSHU RAIL PASS HERE!
---
How to Get to Fukuoka
For international travelers, Fukuoka is the gateway to Kyushu Island and is an ideal base. If you're flying from Manila, Cebu Pacific offers some of the cheapest flights to Fukuoka. Travel time is about three hours.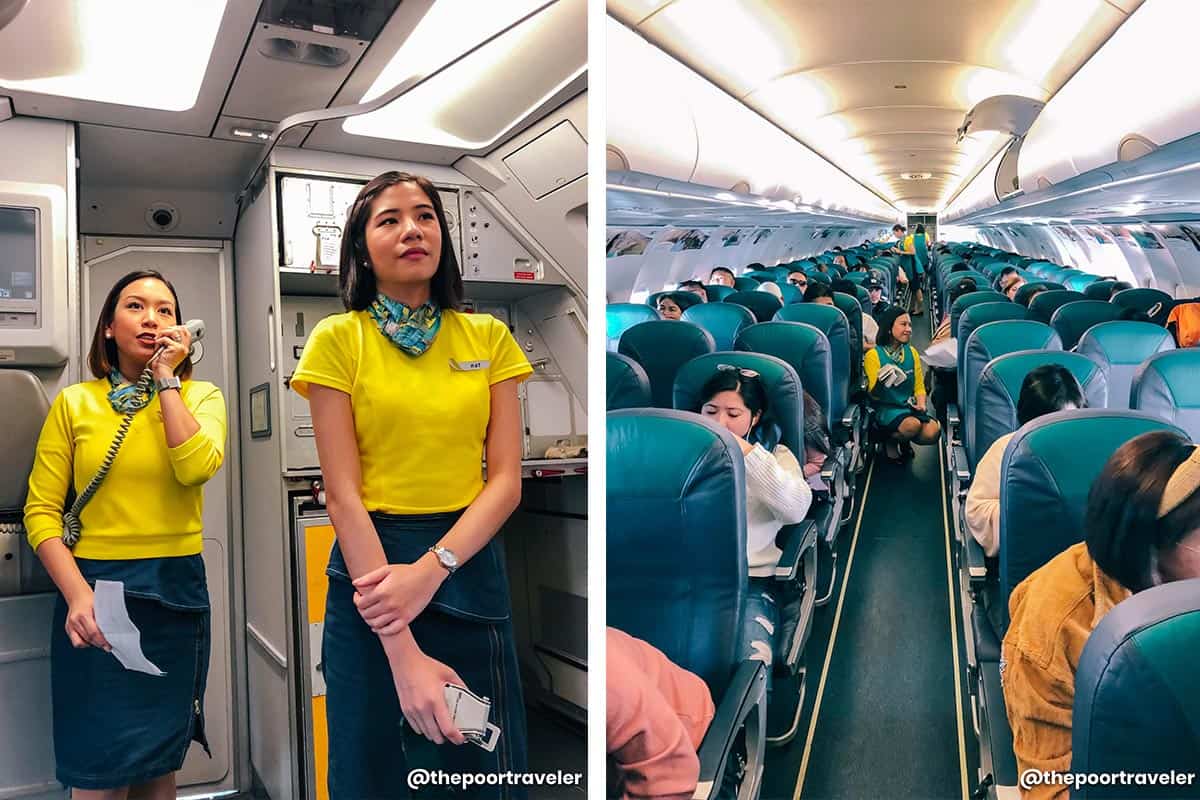 Getting to the city center (Hakata/Tenjin) from Fukuoka Airport is very easy. You can take the subway, the bus or the taxi. It will take about thirty minutes from the airport to either Hakata or Tenjin. You can read the detailed post on how to get to the city center from the airport here: FUKUOKA AIRPORT to HAKATA STATION & TENJIN: By Bus, Subway & Taxi
---
With additional words by Asta Alvarez
2020 • 1 • 27
Special thanks to JR Kyushu, Kyushu Tourism Promotion Organization, and Cebu Pacific for making our Kyushu trip possible! Opinions are our own.
---