Oita is one of those places that are probably unheard of outside Japan but are pretty well-known domestically. Before my trip, I didn't know anything about this humble prefecture either, but it turned out to be a boiling hot destination. In some ways, quite literally.
When it comes to hot springs, only a few can rival Oita, which is home to several mountain ranges and active volcanoes. Onsen attractions drive the prefecture's tourism, drawing in travelers who seek a warm, relaxing getaway. Locals have learned to live amid the slopes and the steam. From their sources of livelihood to the flavors of their cuisine, Oita is an amazing display of how people and nature can work together.
Oita is just one of the seven prefectures that make up Kyushu Island. You are most likely familiar with Fukuoka because this is where the Fukuoka International Airport and Hakata Station, the two primary gateways to the island, are located. From Fukuoka, Oita is just a train or bus ride to the east. It occupies the northeastern corner of the island. Its namesake city is the capital, but the cities of Beppu, Yufu and Hita also have a lot to offer visitors.
If you're planning a visit to Oita Prefecture, here are some of the best things to do and places to squeeze into your itinerary.
WHAT'S COVERED IN THIS GUIDE?
Lake Kinrin, Yufuin
There's something mystifying about Lake Kinrin. Of all the places we set foot on in Oita, Lake Kinrin is probably where I burned the most time just admiring in awe.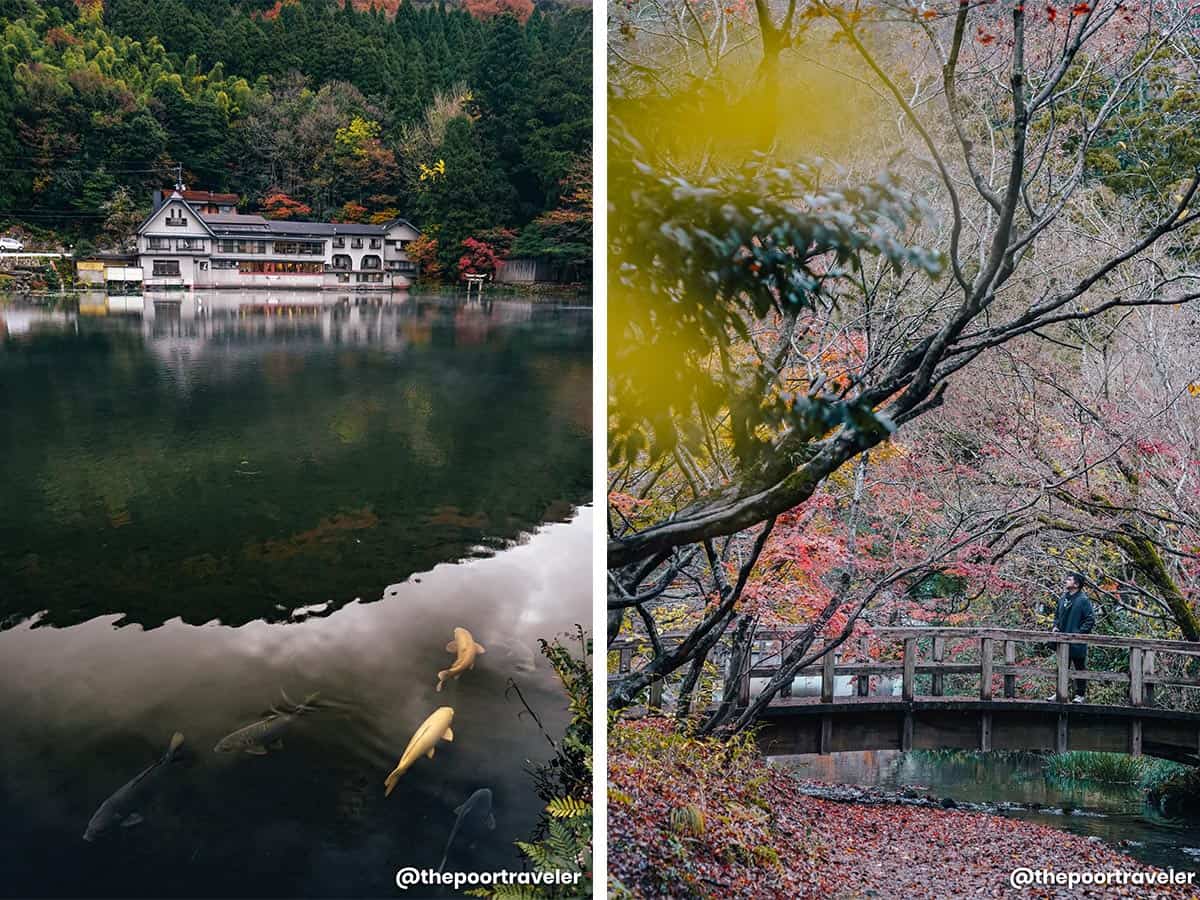 In the morning, the placid lake is often enveloped in mist, born when hot and cold springs meet and embrace, adding even more drama to the already romantic scenery. The glassy surface is disturbed only by the fish that appear like golden shimmers at sunset, which gave it its name. Kinrin is also called "Golden Fish Lake" or "Golden Scale Lake."
The trail to the lake is scenic too, especially in autumn, when the fiery colors sway with the wind, as though welcoming and ushering you in. Don't miss to take some snaps on one of the small pedestrian bridges around the area.
---
Yu No Tsubo Street, Yufuin
After taking in the beauty of Kinrinko, it's time to head to the shops! Yu No Tsubo is Yufuin Onsen's main street, flanked by quaint cafes, quirky attractions, and specialty shops.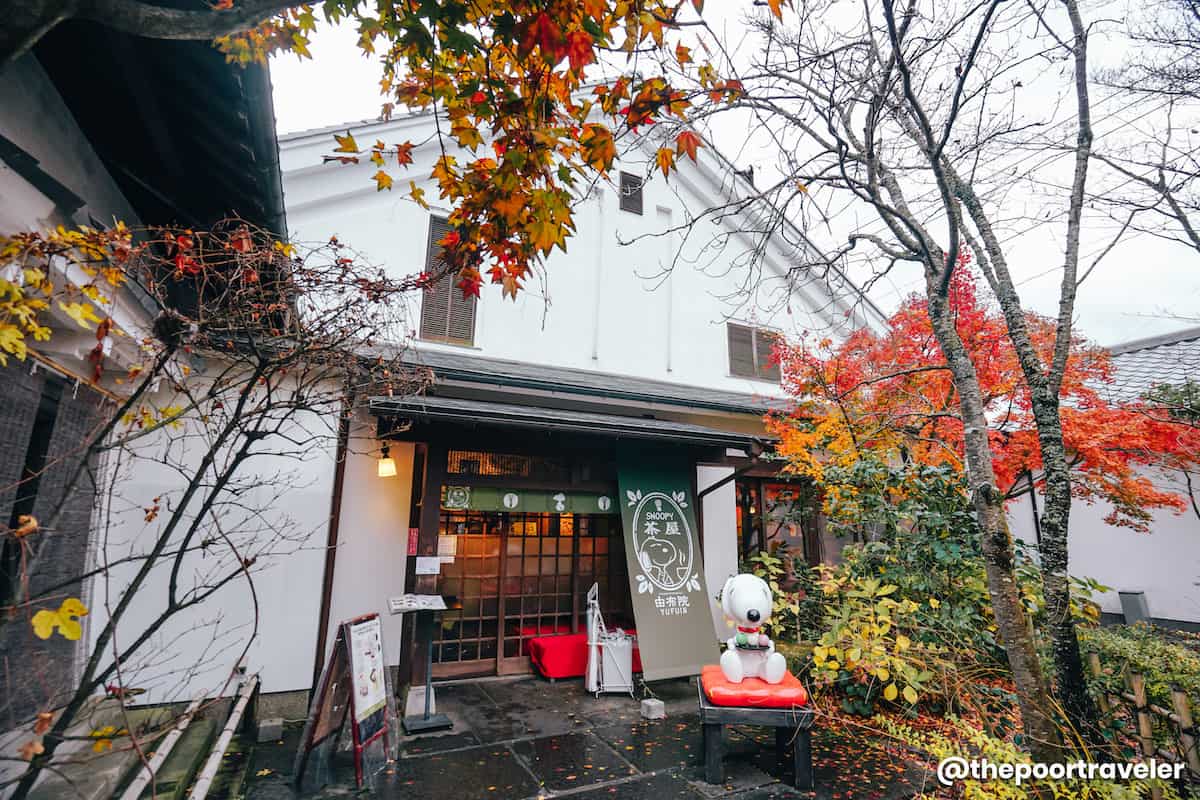 If you see one that appeals to you, don't be shy and let yourself in. You'll find a wide selection of local food products and souvenirs. If you're a fan, you'll find a Snoopy souvenir store in a corner.
Other attractions include Owl's Cafe, Cheshire Cat's Cafe, and Yufuin Floral Village, which has a "Heidi in the Alps" area and a replica of Cotswold town.
---
Yufuin no Mori
For train lovers, Japan is a paradise. You'll find several specially themed trains choo-chooing across the country, like the Ninja train in Mie, the Detective Conan train in Tottori, and the Aso Boy and A-Train in Kumamoto.
Of course, Oita won't be left behind. If you're traveling to or around Oita, you can catch Yufuin no Mori, a limited express train that straddles parts of Kagoshima Main Line and Kyudai Main Line and connects Hakata Station in Fukuoka to several key destinations in Oita including Hita, Yufuin, Oita City, and Beppu.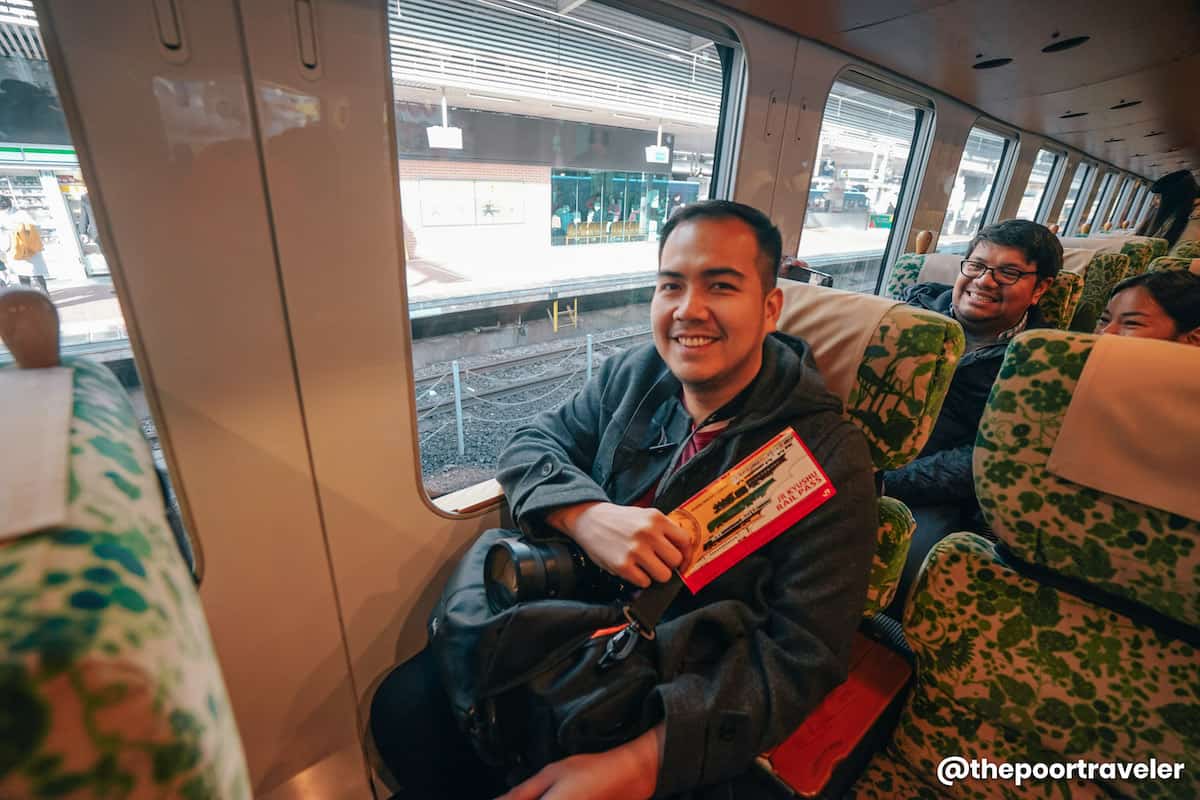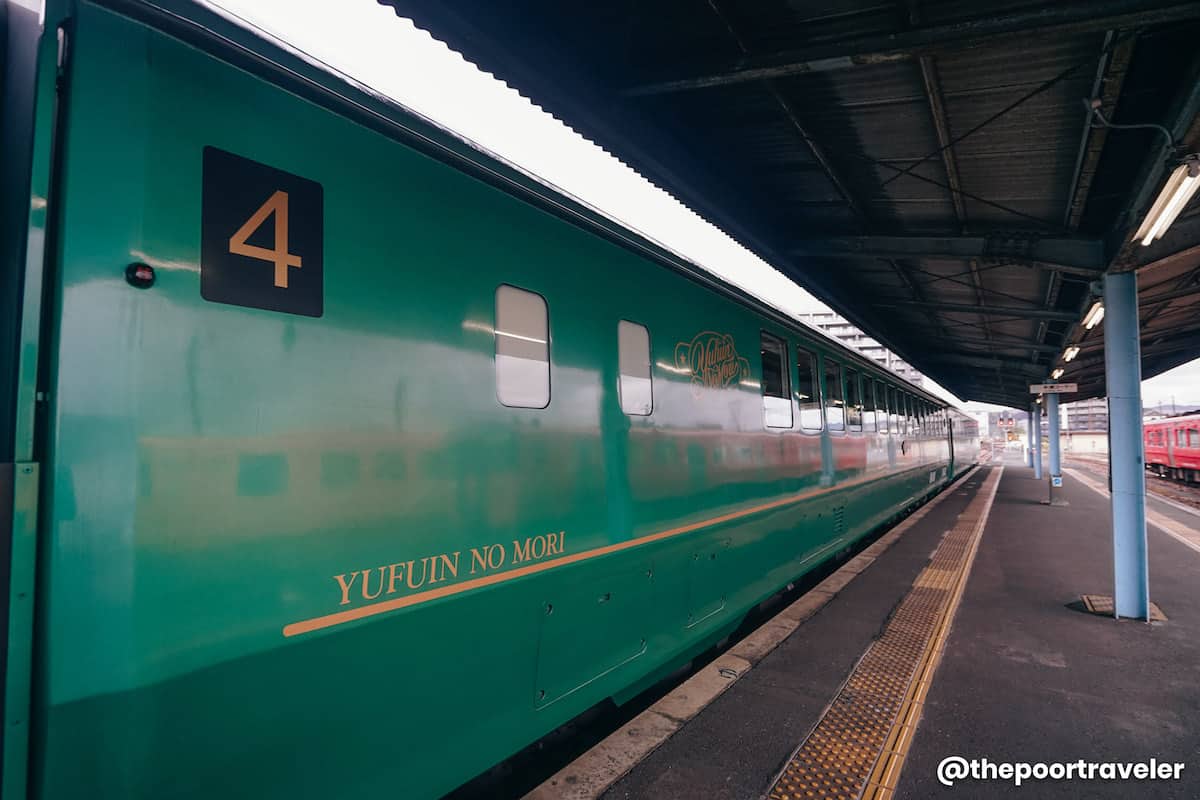 Its refreshing green coaches showcase the vibe of the Yufuin district and are very relaxing to the eye. Its double-decker configuration also makes it stand out instantly.
Inside the carriages, aside from the passenger cabins, you'll find a lounge, which is open to all passengers, and a snack bar, where you can purchase desserts, bento boxes, and drinks, including their signature Yufuin cider.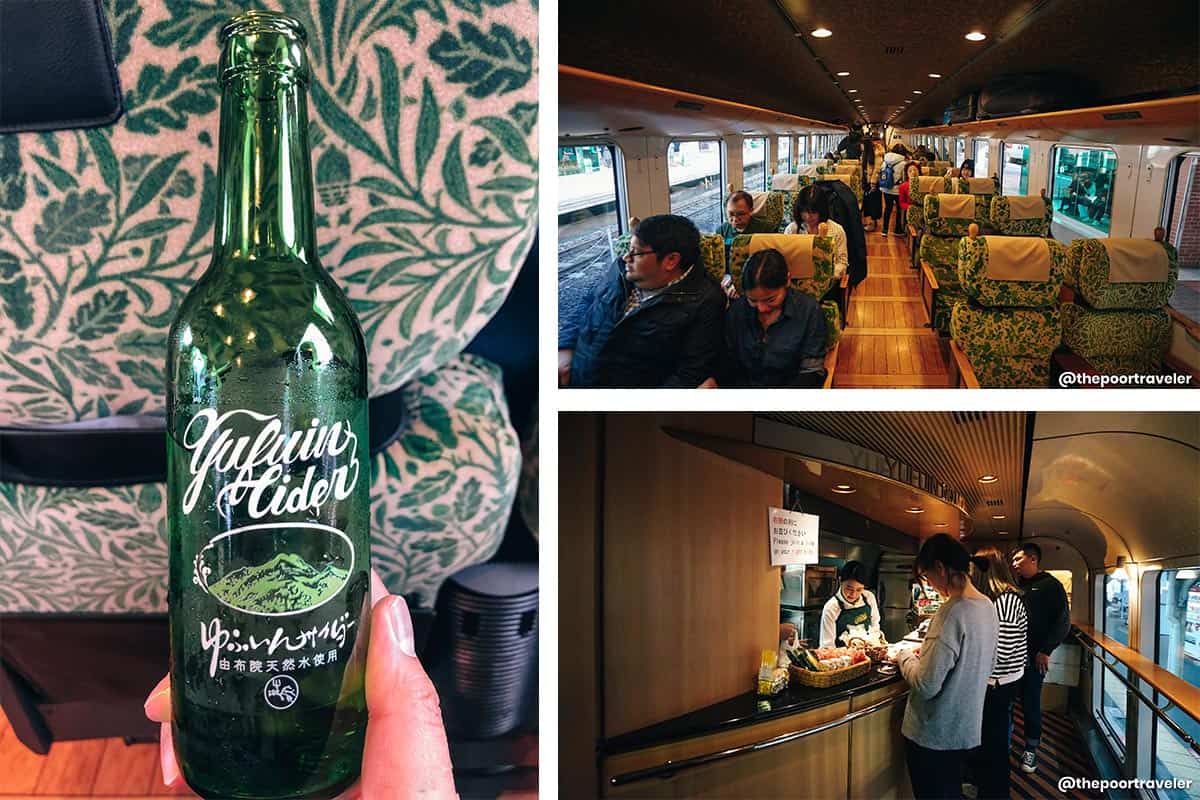 ---
Mamedamachi, Hita City
Formerly an old merchant town, Mamedamachi is now a shopping destination that fosters an atmosphere that takes you to the olden days. Its streets and alleys are lined with storehouses and specialty shops that showcase the rich culture and fine craftsmanship of the city. You'll find stores showcasing their best earthenware and wooden products, as well as local delicacies.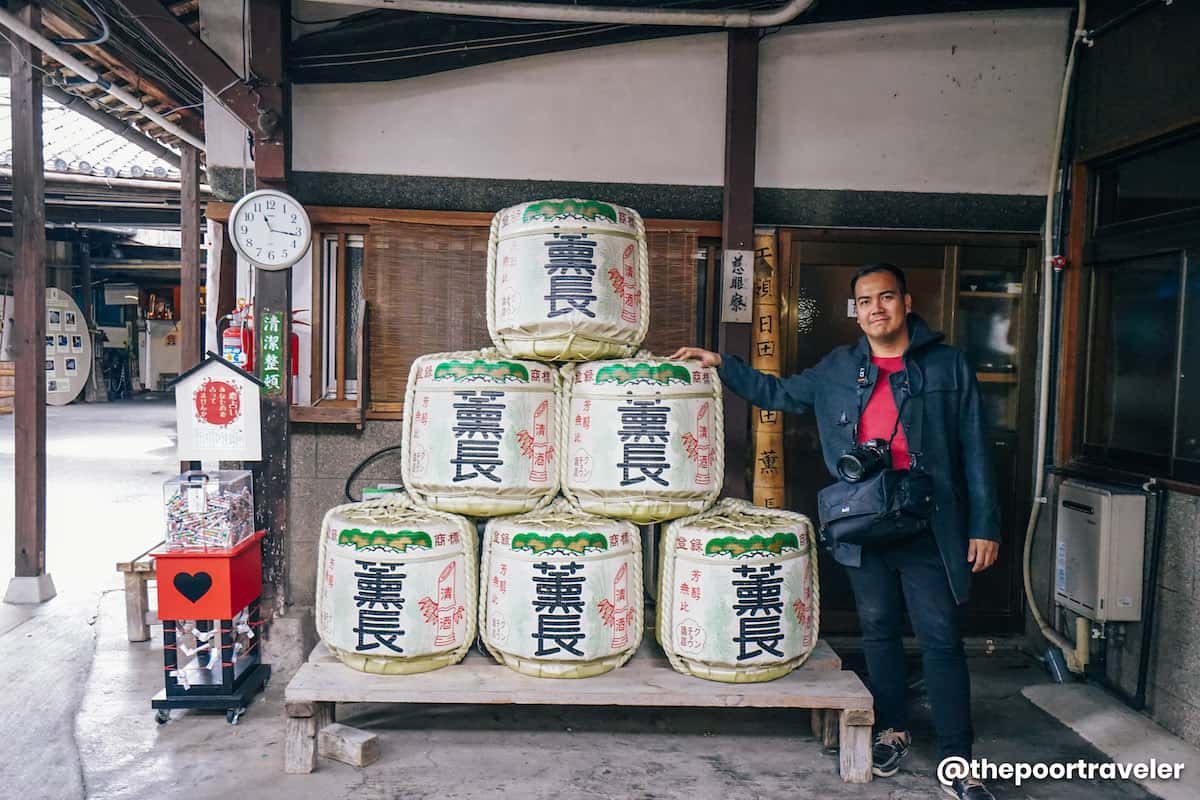 One of the most visited sites is Kuncho Sake Brewery, where you can learn about the art of making Japanese rice wine. Hita is an ideal place for making sake because of the abundant supply of clean, sweet freshwater.
Other attractions are Restaurant Sen'ya, Chofuku-ji Temple (a National Important Cultural Property), and Iwaoyakuho Nihongan House (a National Tangible Cultural Property).
---
Hita Yakisoba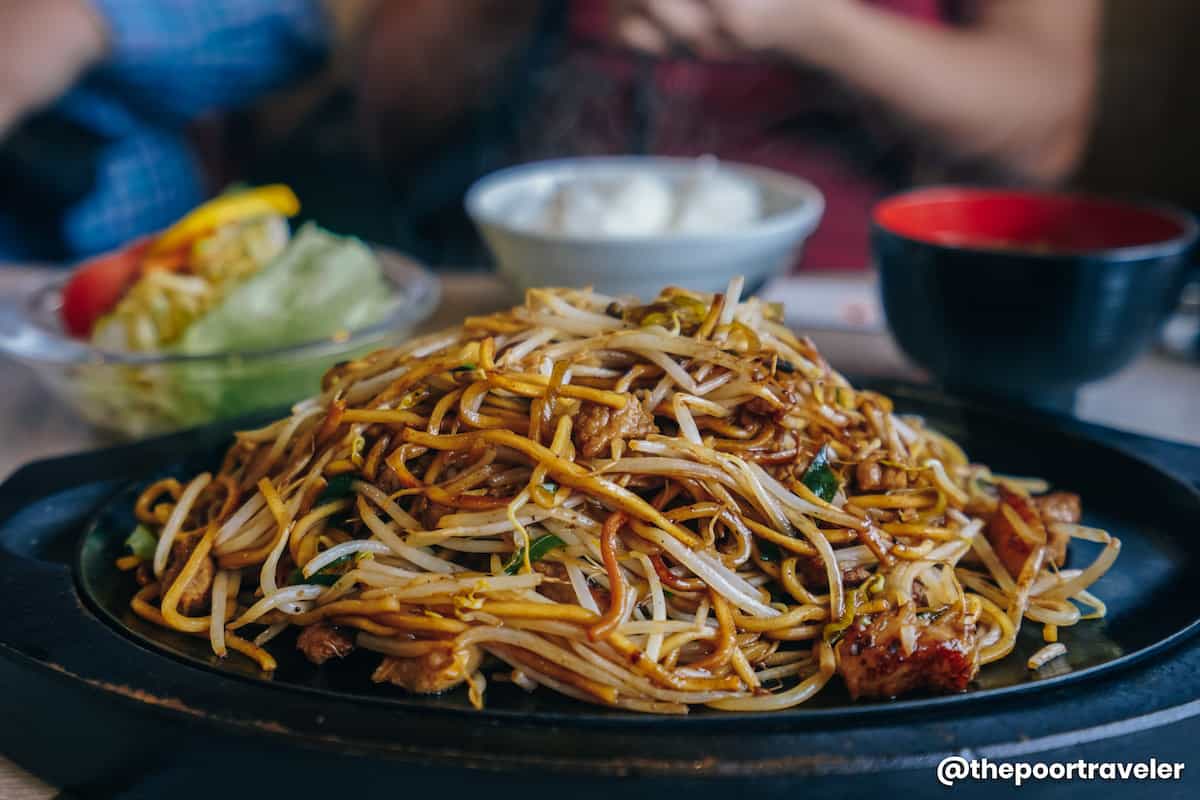 While most Japanese cities take pride in their own take on the hearty ramen, Hita City has made a name for itself as a yakisoba destination. Yakisoba is a stir-fry buckwheat noodle dish, which is popular throughout Japan. But here in Hita, they take yakisoba seriously.
Hita Yakisoba is usually fried on a very hot plate almost to a crisp, giving it that signature smoky aroma. Copious amounts of bean sprouts, onions, special soy sauce and meat (usually pork) are added.
---
Myoban Onsen, Beppu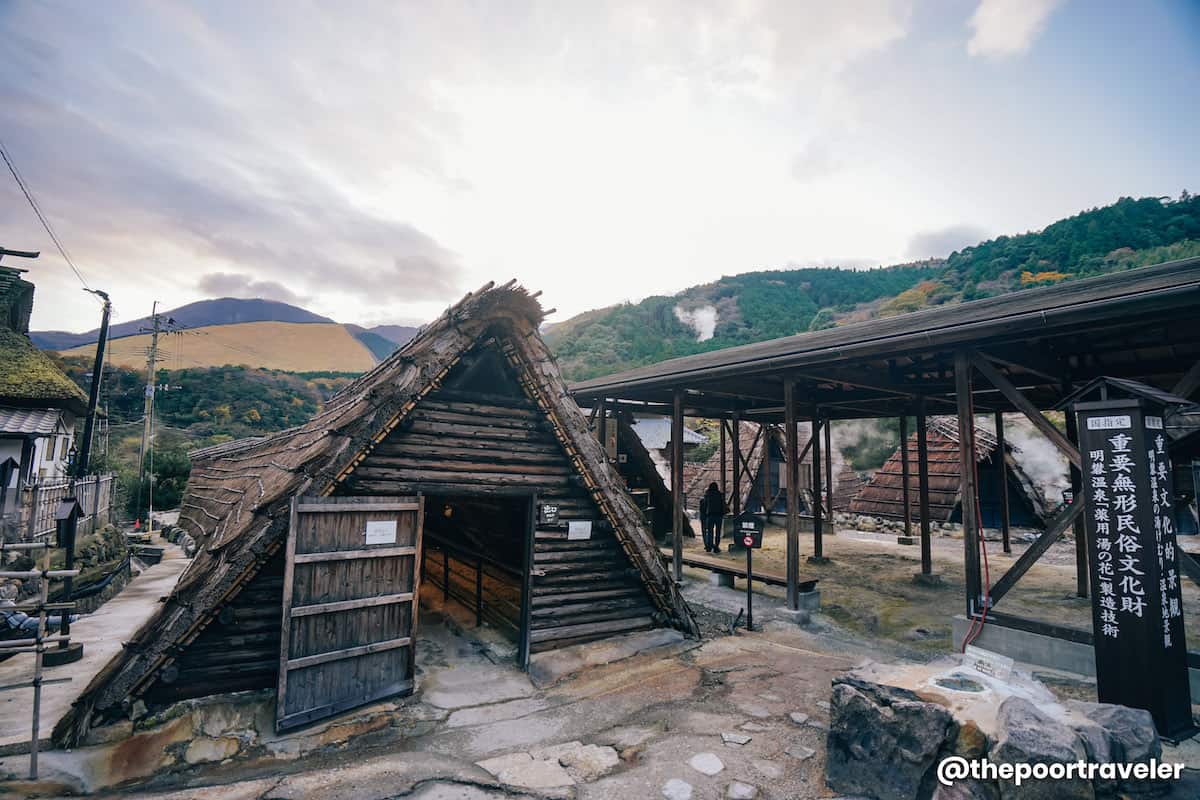 Oita Prefecture's reputation as an onsen wonderland is powered mostly by Beppu's eight hot spring areas. One of them is Myoban Onsen, perched on a mountain slope, providing a postcard-worthy view of the Myoban Bridge, Beppu city, and Beppu Bay. The place is also dotted with over a dozen onsen baths and traditional inns (ryokan) and perpetually blanketed in the stench of sulfur. Some say it smells like rotten eggs, but I dunno… I kinda like it… LOL. Is that wrong?
The main attraction here is the production of yunohana or "bath salts", the natural crystallized minerals harvested from hot springs that people use to replicate onsen at home. The collection of these bath salts are done inside traditional straw huts called yunohana-goya, which you can visit to learn more about this 300-year old Beppu tradition.
---
Hells of Beppu Tour
In Japan, hot springs are colloquially called "hell." Don't be surprised to see establishments and products tagged or labeled with the word. They are not in any way affiliated with the fiery pits of the underworld, only the steamy hot springs.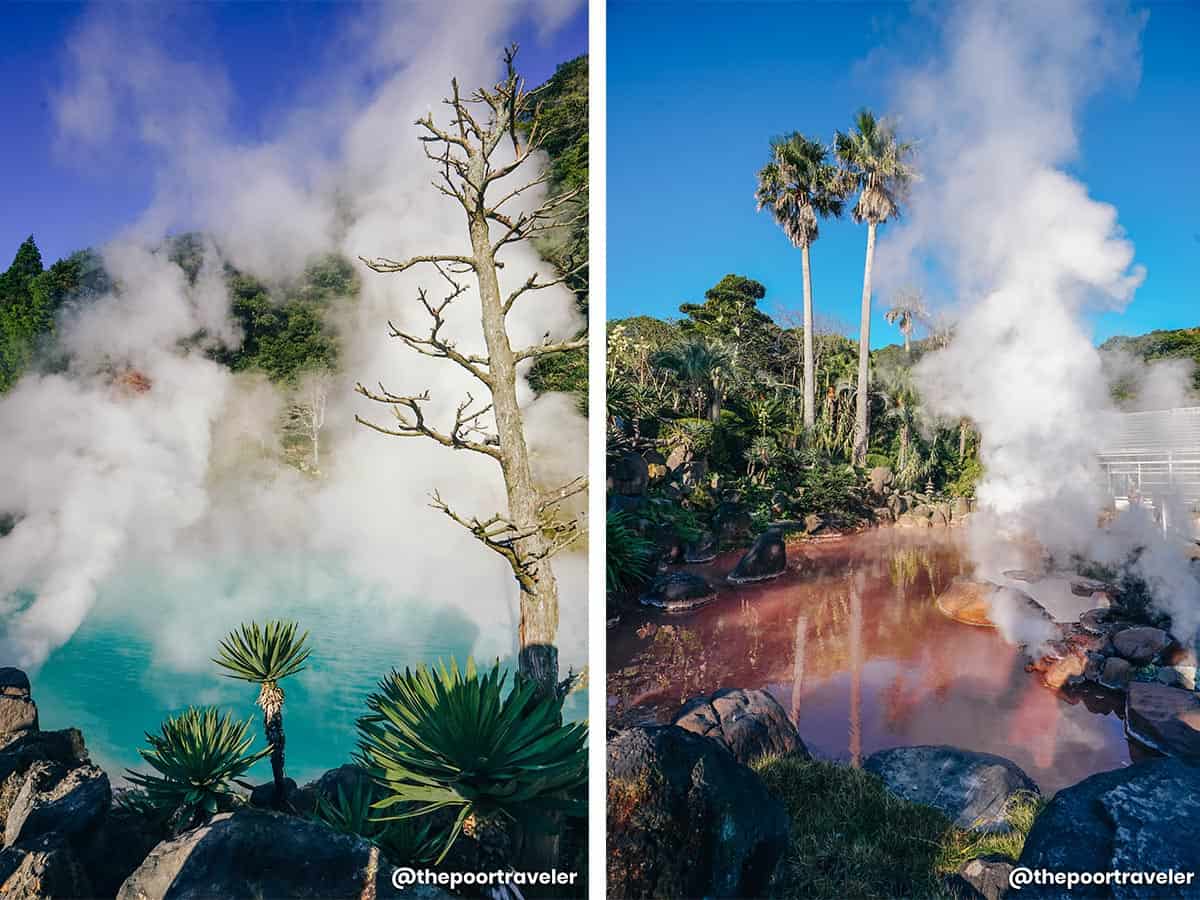 Beppu's map is shaded with many of these hells. Many operators organize a sightseeing tour that will allow you to see all these hells in a day. Most of them are located in the Kannawa and Shibaseki districts. Here are some of the usual stops.
Umi Jigoku (sea hell)
Oniishibozu Jigoku (mud bubble hell)
Shiraike Jigoku (white pond hell)
Kamado Jigoku (cooking pot hell)
Oniyama Jigoku (monster mountain hell)
Chinoike Jigoku (blood pond hell)
Tatsumaki Jigoku (spout hell)
We didn't get to try the hell tour, but we were able to see one of them. Umi Jigoku is also called Sea Hell because of its pond's turquoise color, reminiscent of the ocean. The site offers good views of the pond and the surrounding hillside.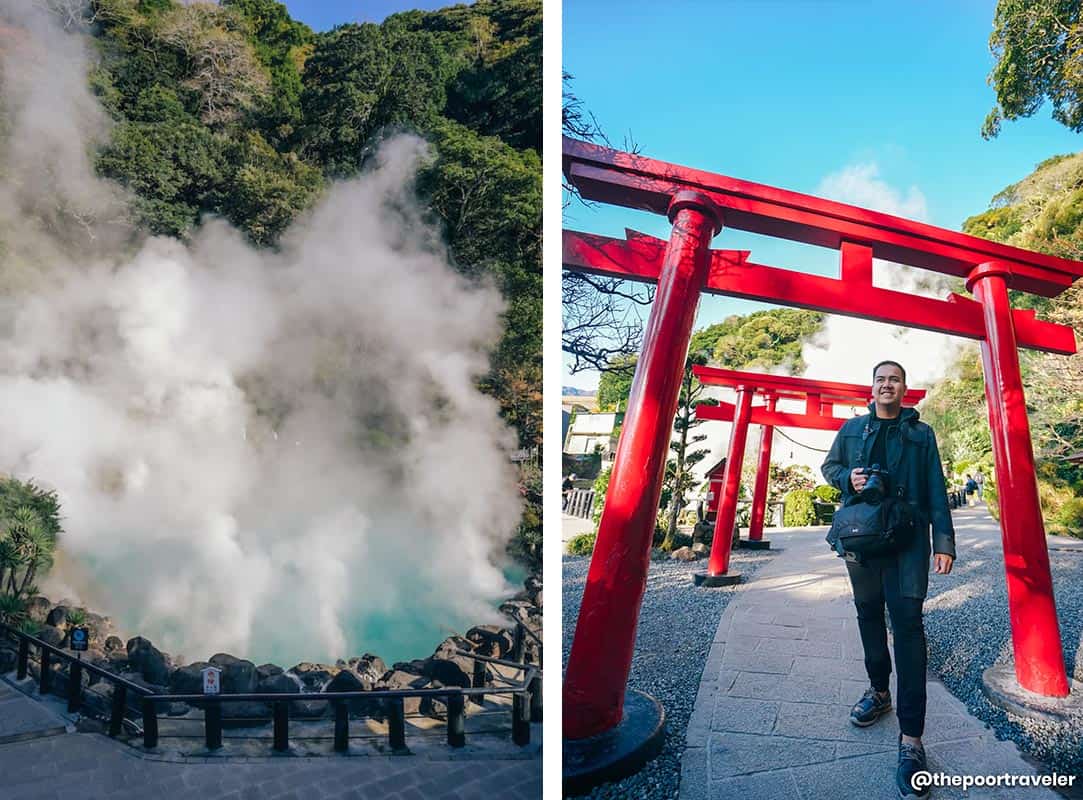 But there is another pond in the vicinity, which cradles rust red springs. A greenhouse featuring a lotus pond and a gallery showcasing the history of the place is also open to visitors.
---
Jigokumushi Kobo Cooking Center, Beppu
One traditional way of cooking is jigoku-mushi, which means "hell-steaming" or cooking using the steam coming from hot springs. The salty steam is said to highlight the natural flavor of the ingredients while it retains the nutrients that would otherwise be lost through other cooking methods.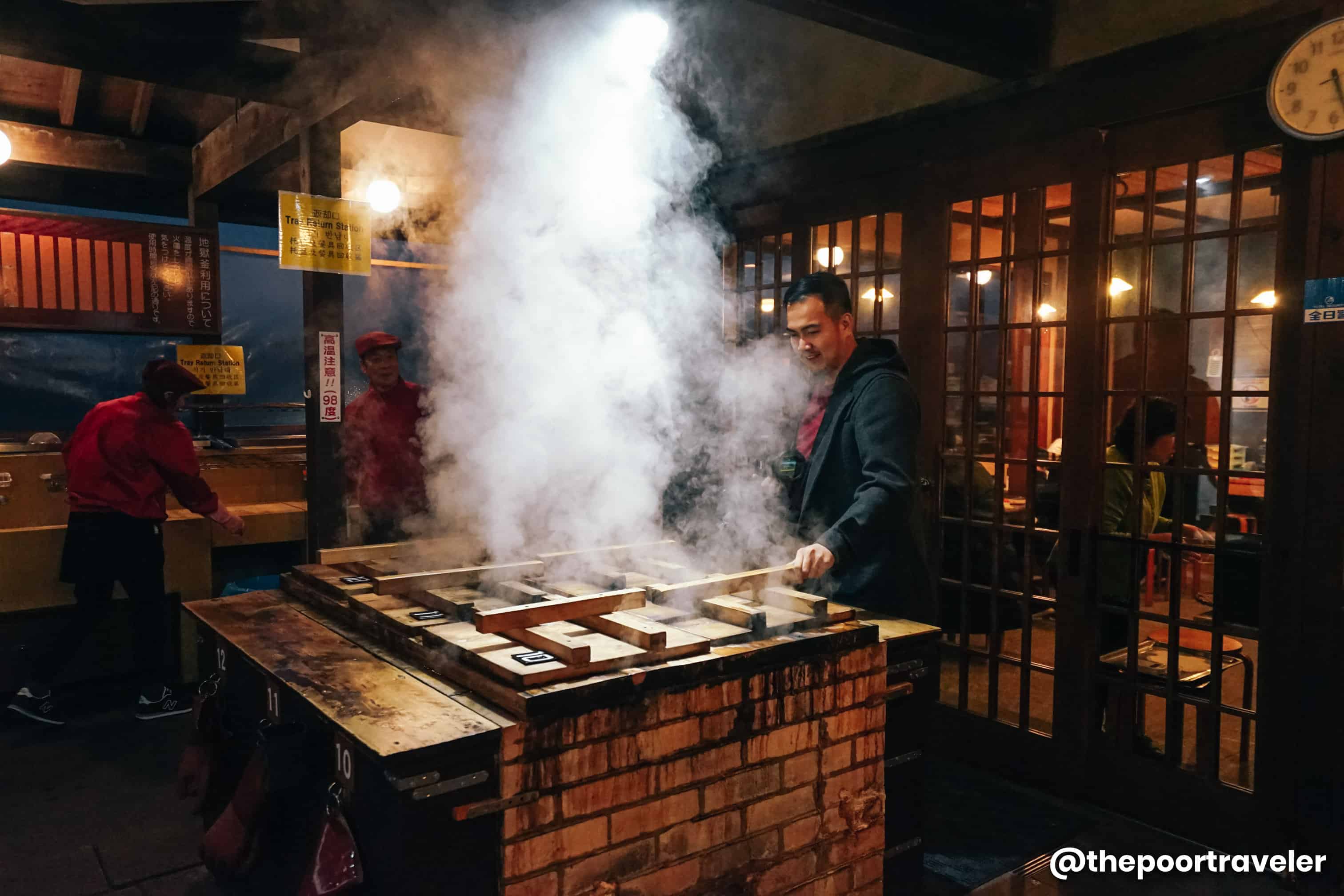 At Jigokumushi Kobo Cooking Center, you can steam your food yourself. All you need to do is pick your orders using a machine, hand over the tickets to the staff, and wait for the fresh and raw ingredients, usually served in woven trays. Then, you bring your food to a jigokumushi workshop, where you'll find kitchen hearths.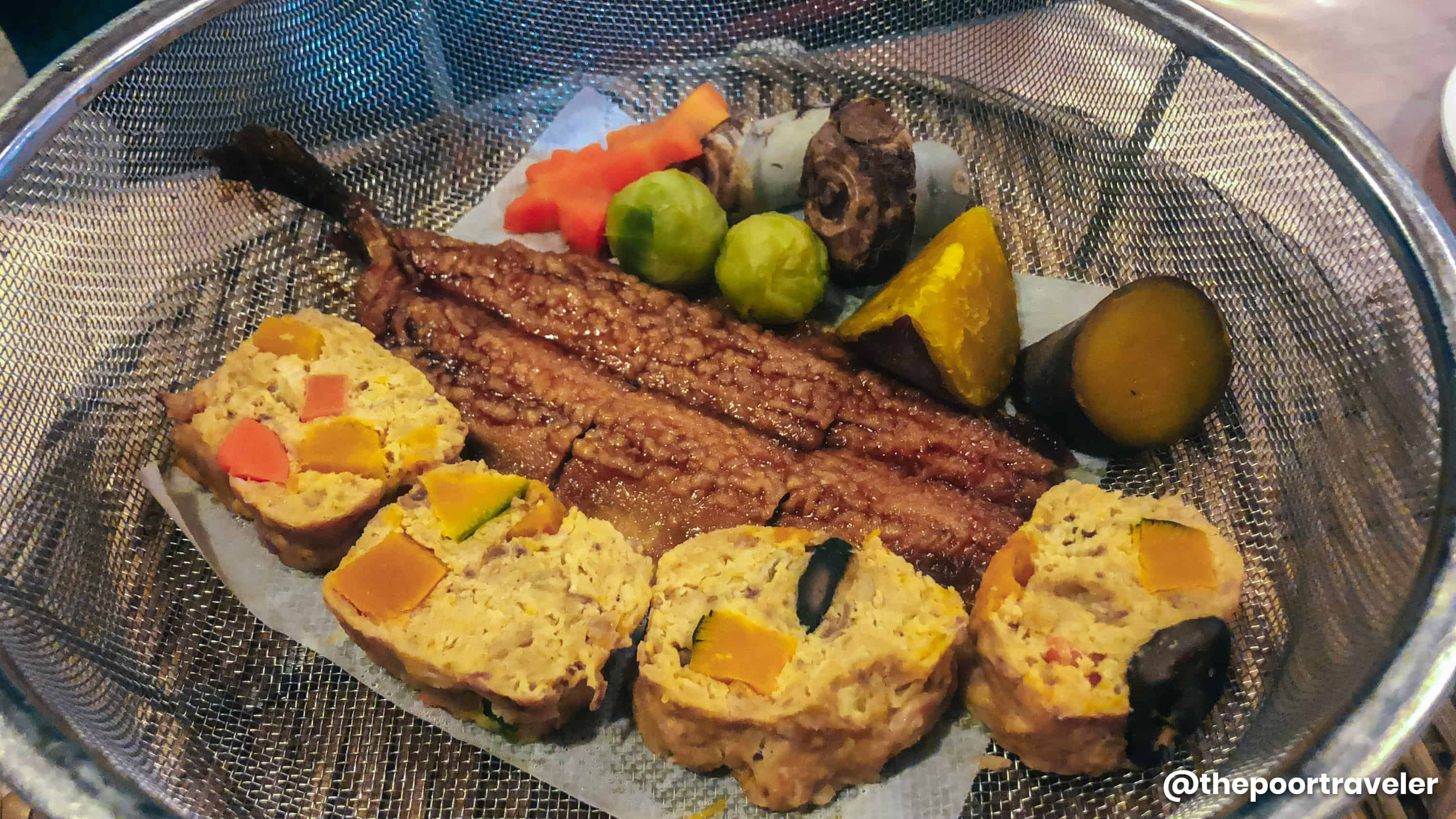 Put your gloves on, put the food inside, and let the waiting game begin! Once cooked, don't forget to pick up your sumptuous meal out of this unique oven.
---
Jigoku-mushi Pudding, Beppu
Another hell-steamed delicacy that you can enjoy in Beppu is the famous jigoku-mushi pudding (hell-steamed pudding). At Myoban Onsen, you will find Okamotoya Shop, which serves their signature pudding in all its milky goodness.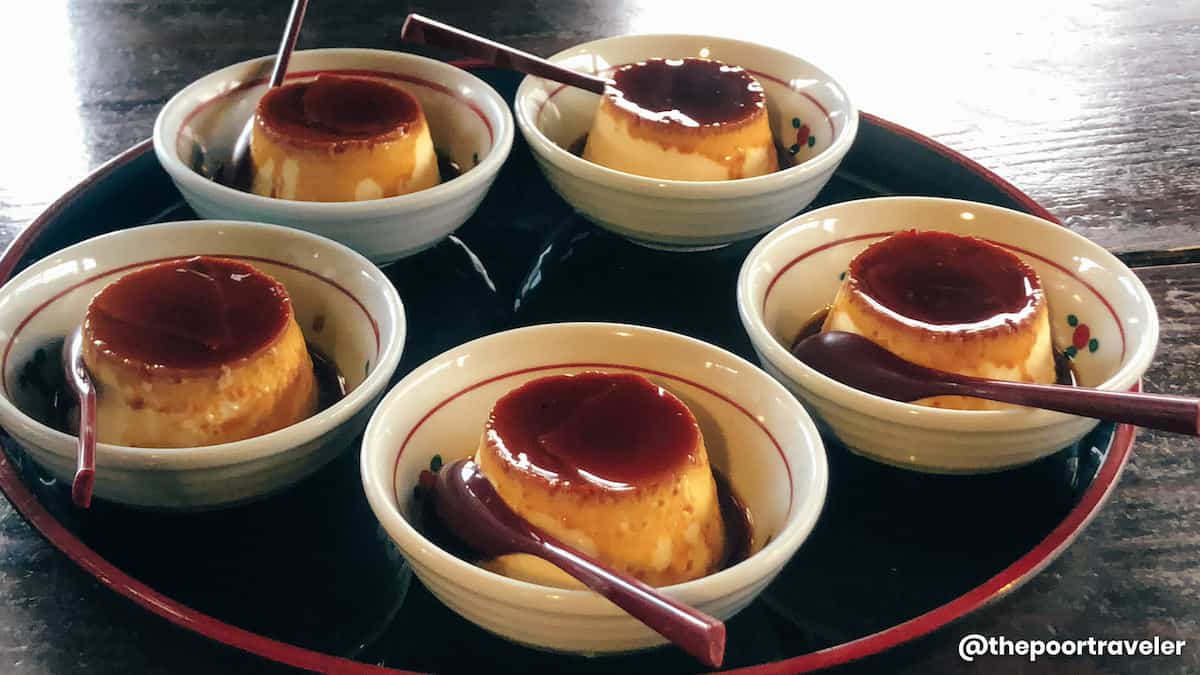 If you're allergic to dairy or lactose intolerant, you can try hell-steamed chicken eggs and other products.
---
Onsen Bath, Beppu
Of course, hot springs are not just for cooking or sightseeing. Beppu harbors a good selection of ryokan featuring onsen facilities. If you've never enjoyed an onsen before, well, you should give it a try.
It may be a bit of a culture shock for foreigners and first timers because one is required to go completely naked. I know because it was daunting to me at first, but in reality, no one will actually pay attention to you or your body, unless you're covered in tattoo or doing something disrespectful. You'll probably get over being conscious in the first five minutes.
When using an onsen, always remember the following:
No bathing suit or underwear allowed. Strip down to your birthday suit.
Wash and shower before you take a dip. Sit on the provided stool while you wash. You'll find liquid soap and shampoo near every shower space.
Don't let your hair or towel get in the water.
No swimming, jumping, or diving!
No loud noises. Keep quiet.
Dry yourself with a towel before heading back to the locker room.
In most public onsen baths, people with tattoo are not allowed, at least not those with the big, obvious ones. In Japan, many still associate tattoos with criminality, hence the policy. But you might find establishments with private onsen facilities.
---
Foot Bath, Beppu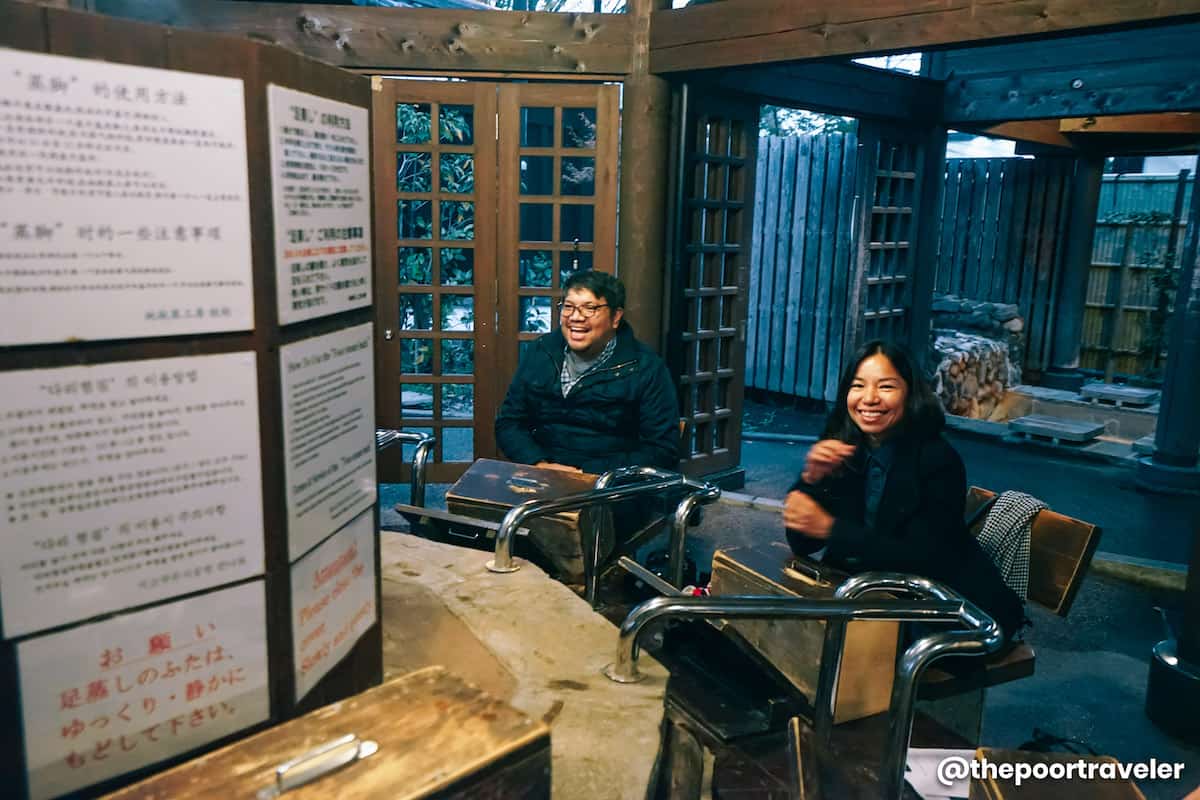 If you're not down for a proper onsen experience, you can try a foot bath. Near Jigokumushi Kobo Cooking Center in Beppu City, you'll find a couple of foot bath spots that are open to everyone.
You can simply walk in and if there is an available space, dip your feet in the hot springs. (Make sure you remove your socks and shoes, if that's not obvious.)
You might want to bring a small towel to wipe your feet dry after the steamy foot session.
---
Kuju Flower Park, Taketa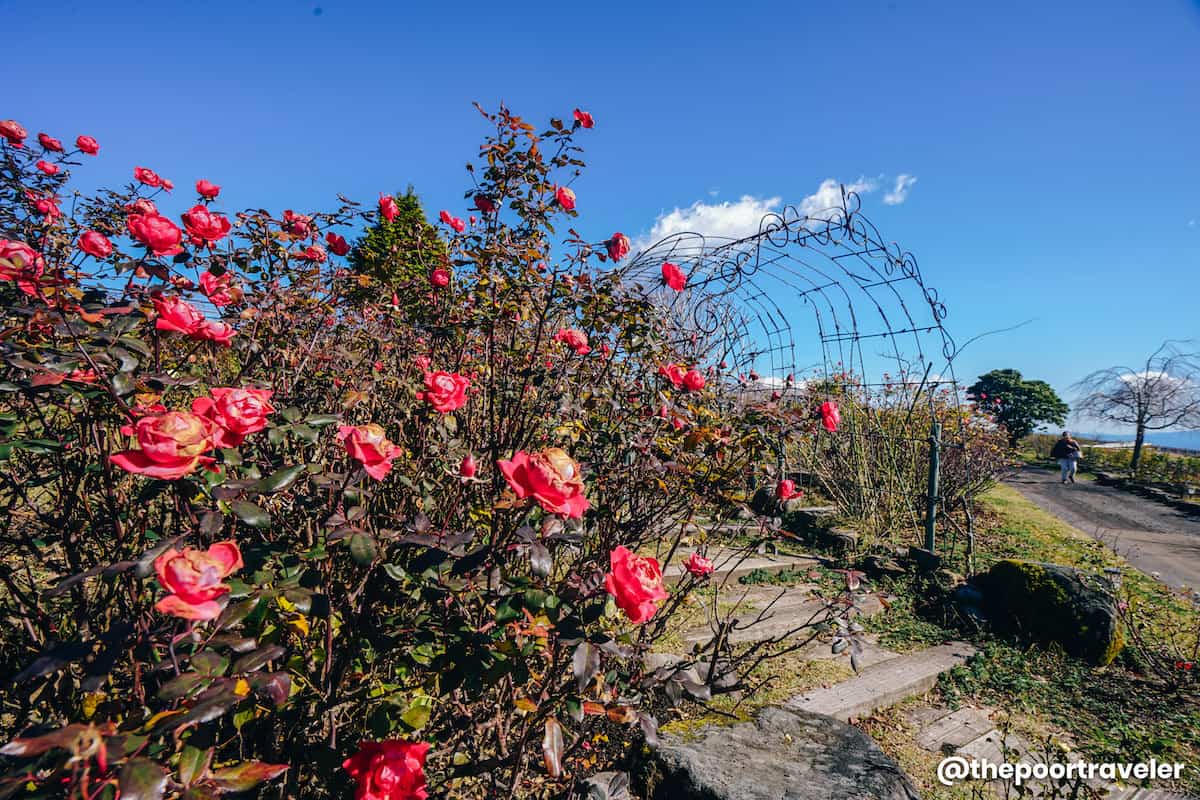 Set between the Kuju Mountains and the Aso Mountain Range, the Kuju Flower Park is a picturesque stop to add to your Oita itinerary. It's also close to Kurokawa Onsen, a hot spring town in Kumamoto Prefecture, so you can also drop by as part of a Kumamoto tour.
Kuju Flower Park is huge, spanning 39 acres and blooming with 3 million flowering plants including tulips, poppies, roses, and lavender. Many of these are seasonal so the park's appearance changes from season to season, and it usually closes in winter.
---
Usuki Stone Buddhas
Fringing a northeastern nook of Oita Prefecture, Usuki is a city that used to be a former castle town. It is best known for the Usuki Stone Buddhas, sculpted into the rock cliffs in the 12th century. These buddha statues along with other Buddha relics in other parts of the country are declared National Treasures of Japan.
---
Inazumi Underwater Cave, Bungo-ono
Locally called Inazumi Shonyudo, this is the largest underwater cave in Japan. I've always wanted to see this, but we never got a chance to. Nevertheless, I'm putting it on this list. Haha.
The cave in its present form was created by Mt. Aso's eruption 300,000 years ago. Much of the cave is underwater, but it is said that some parts can be explored on foot.
---
Harajiri Falls, Bungo-ono
Also located in Bungo-ono City is Harajiri Falls, an arc-shaped waterfall that cascades down 20 meters. It was formed 90,000n years ago after another major eruption of nearby Mt. Aso. It's part of Ogata River, which flows across the southern sections of Oita Prefecture. A wooden suspension bridge that bestrides the river, allowing a front view of the falls.
---
How to Get to Oita Prefecture
Most visitors come from Fukuoka's Hakata Station. From here, you can catch a train to any of the major cities in Oita Prefecture. Travel time can take an hour to over two, depending on your destination and the type of train you're boarding. To check the schedule and fares, you can consult Hyperdia.
If you wish to explore Oita from Fukuoka or as part of a grander Kyushu Island itinerary, you might want to consider getting a JR Kyushu Rail Pass to save a lot of fares! Our trip was organized and covered by JR Kyushu, so we were able to experience using the JR Kyushu Rail Pass extensively for the entire trip.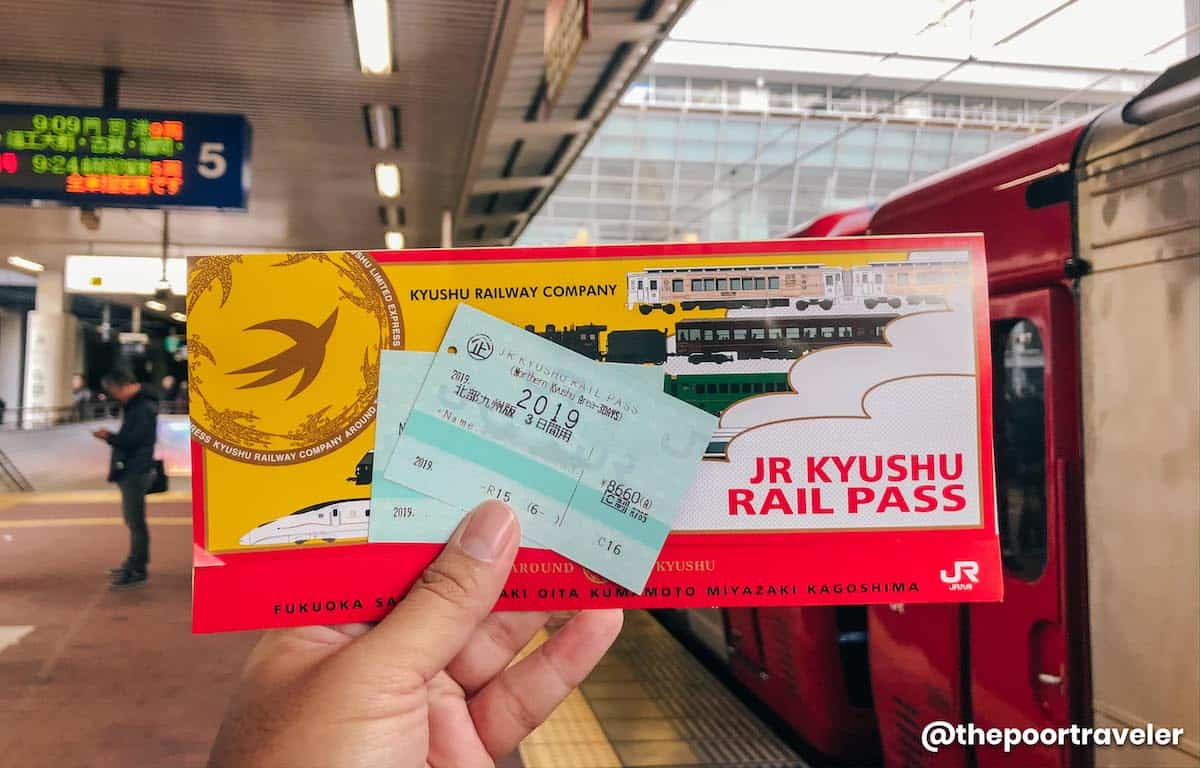 The JR Kyushu Rail Pass comes in three versions: Northern, Southern, and ALL Kyushu. But let's focus on the two passes only: Northern and ALL Kyushu.
If you're interested in only Yufuin, Beppu, Oita City or Hita, the JR NORTHERN KYUSHU AREA PASS is enough. It covers most of the key tourist attractions in Oita Prefecture and even other prefectures like Fukuoka, Saga, Nagasaki, and Kumamoto. However, you won't be able to use it to travel to stations south of Oita Station.
– Can be used for: Local trains, limited express trains, and Hakata-Kumamoto Shinkansen
– Price: ¥8660 (3 days); ¥10,190 (5 days)
– Number of seat reservations allowed: 10 (for 3 days), 16 (for 5 days)
If you're going to Usuki and Bungo-ono, you will need to shell out for extra single tickets. If you're also visiting more destinations in the south, consider getting the ALL KYUSHU AREA PASS instead.
– Can be used for: Local trains, limited express trains, and Hakata-Kagoshima-chuo Shinkansen
– Price: ¥15,280 (3 days); ¥18,330 (5 days)
– Number of seat reservations allowed: 10 (for 3 days), 16 (for 5 days)
To give you an idea on how much savings you can get, here's an example. The fare from Hakata (Fukuoka) to Beppu alone is roughly ¥6000 one-way, with unreserved seats. Round-trip, that's almost ¥12,000.
Just by purchasing a NORTHERN KYUSHU AREA PASS for those two trips, you would already save over ¥3,000. But this pass can also give you unlimited access to trains to explore the area and up to 10 seat reservations. Every other train ride you're gonna make in between will fall under your savings.
You can purchase via Klook. You can book any of three versions through the link below.
✅ GET A JR KYUSHU RAIL PASS HERE!
---
How to Get to Fukuoka
For international travelers, Fukuoka is the gateway to Oita. If you're flying from Manila, Cebu Pacific offers some of the cheapest flights to Fukuoka. Travel time is about three hours.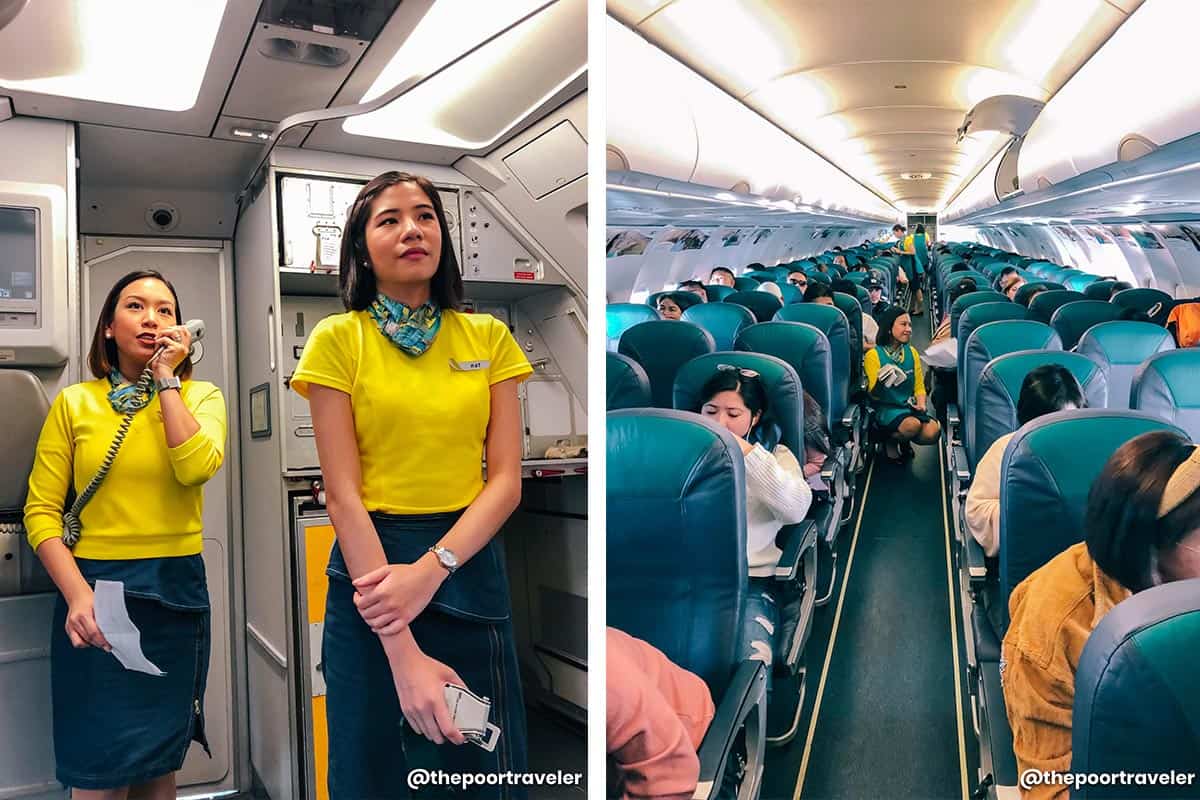 Getting to the city center (Hakata/Tenjin) from Fukuoka Airport is very easy. You can take the subway, the bus or the taxi. It will take about thirty minutes from the airport to either Hakata or Tenjin. You can read the detailed post on how to get to the city center from the airport here: FUKUOKA AIRPORT to HAKATA STATION & TENJIN: By Bus, Subway & Taxi
---
Special thanks to JR Kyushu, Kyushu Tourism Promotion Organization, and Cebu Pacific for making our Kyushu trip possible! Opinions are our own.
2️⃣0️⃣1️⃣9️⃣ • 1️⃣2️⃣ • 3️⃣0️⃣
---