2019 • 1 • 18
Tourism is one of the major economic drivers for the Philippines. The industry has opened many recreational and economic opportunities both for travelers and locals. But, of course, we can't deny the fact that tourism-related activities also have negative impact on the environment such as the destruction of natural habitats and disruption of the ecosystems. It's sad to think of the possibility that future generations won't be able to see these wonderful places as we do now.
As Cebu Pacific connects Filipino travelers and foreign revelers to new destinations in the Philippines, it has done so not without the thought of how it can also help preserve the environment. Through the company-led sustainable tourism campaign named "Juan Effect", it encourages Filipino travelers and locals to make a conscious effort to change daily habits that can make a big difference when done collectively.
True to its core, the company is also committed to reducing impact on the environment, cutting down the use of in-flight non-recyclable plastic and investing in fuel management system. More about Cebu Pacific's initiatives for sustainable tourism here: Cebu Pacific Launches Eco Program called "Juan Effect"
"Juan Effect" had its soft launching last August 2018 in its pilot area of Siargao Island — Conde Nast Traveler's 2018 Readers' Choice Awardee for Best Island in Asia. The team came back to the island in January 2019 to have its full-blast launching. Cebu Pacific flies between Manila and Siargao once daily and between Cebu amd Siargao up to four times daily using the fuel-efficient ATR 72-600 turboprop aircraft.
Aside from its partnership with the Department of Tourism (DOT), the "Juan Effect" campaign is also supported by the Department of Environment and Natural Resources (DENR), Department of Interior and Local Government (DILG), and the Local Government Units (LGUs).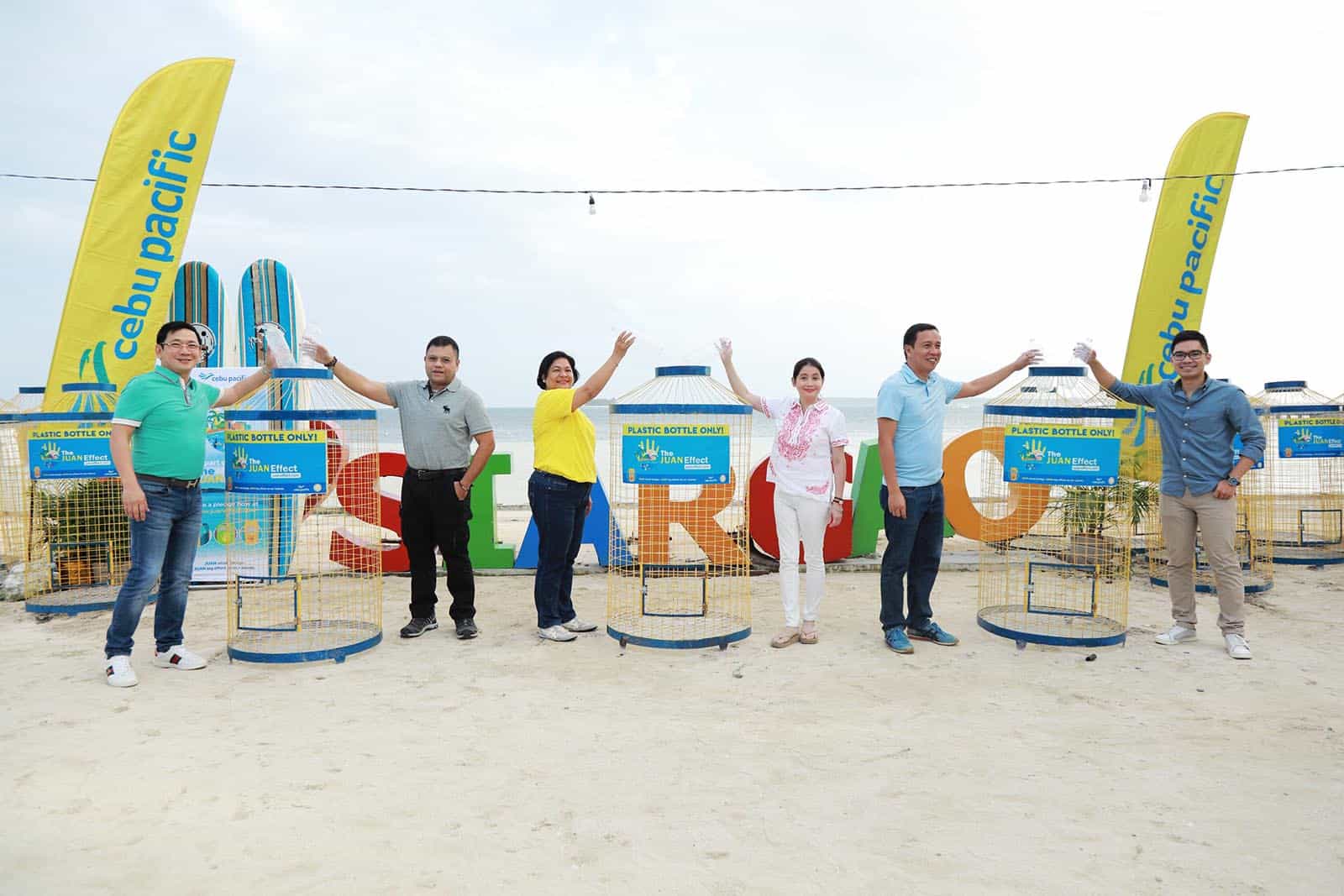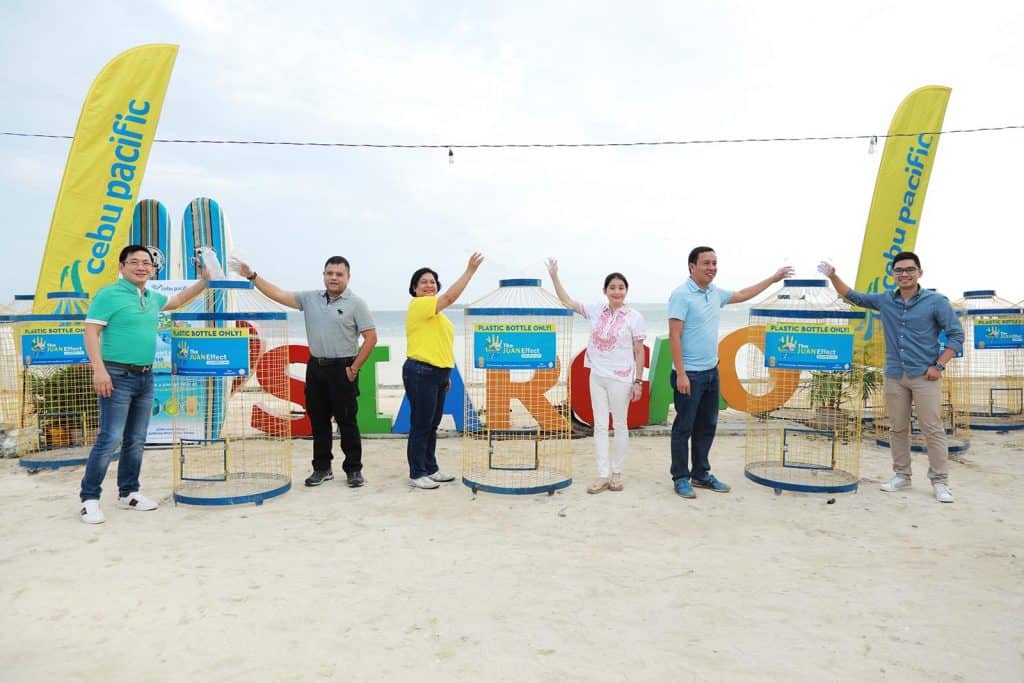 As part of the proper waste disposal effort, the airline turned over receptacles for plastic bottles to the local government. These receptacles will be placed at key points in Siargao to motivate tourists and locals alike to dispose of plastic bottles properly. These collected bottles will then be recycled or converted into eco-bricks.
Cebu Pacific also taps Erwan Heussaff, Jasmine Curtis-Smith, and Kyle "Kulas" Jennerman as "Juan Effect" ambassadors, leading activities that will engage people to do practices that can help minimize waste in the ground and in the ocean. For visibility and public awareness, old surfboards are turned into colorful signage boards and walls are painted with colorful murals, inspiring everyJuan to make a pledge to help preserve the environment for everyJuan's future.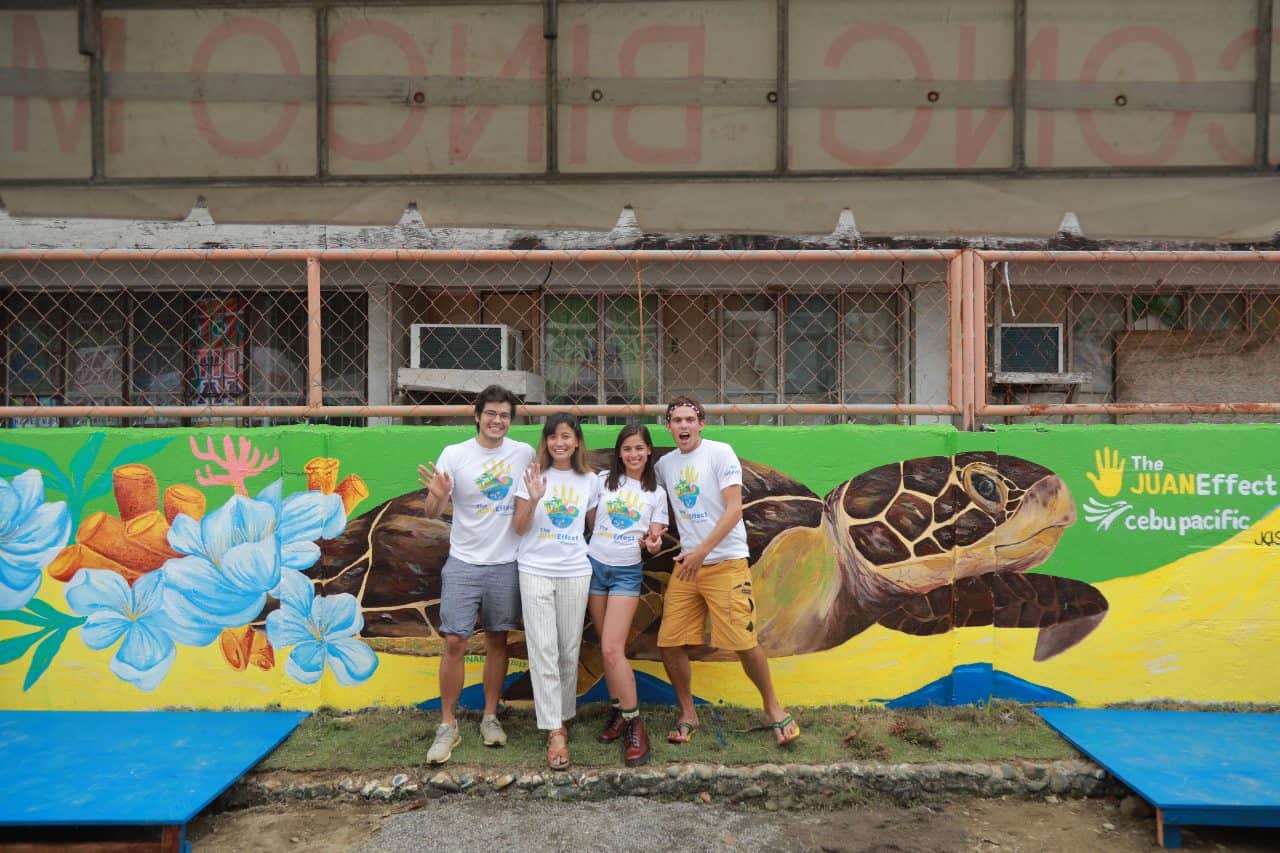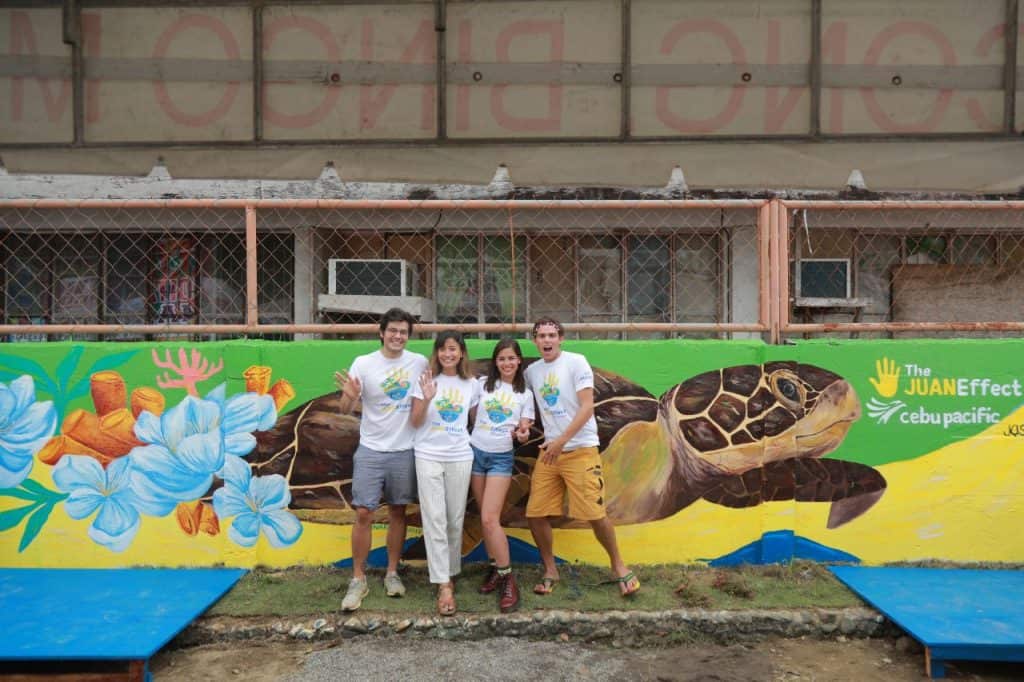 More than the natural attractions, the Philippines' strong suit is its people. Every Juan's small act can make a big difference. You can start with these three pledges:
Bring my own water bottle.
Bring my own eco bag.
Throw my trash properly.
I personally witnessed efforts done by the residents and business owners in minimizing plastic waste as two of the restaurants where we had our lunch and dinner are already using metal straws instead of the plastic ones. Yay!
Let's get committed to protecting and preserving our environment and natural resources. Whether you are making a ripple or a wave, you can do something positive for the environment. Every Juan, unite! You can learn more about the "Juan Effect" project here: www.juaneffect.com