2021 • 10 • 29
Here's our guide to the NATIONAL MUSEUM OF FINE ARTS in Manila. This includes information on the opening hours, closing days, and entrance fees, as well as some tips to make the most out of your stay! Enjoy!
The National Museum of Fine Arts will transport you to various eras. Each floor is rich in history; each gallery tells the story of an era; each masterpiece represents an integral piece that tells our story as a nation.
The building itself is remarkable. Constructed in the early 1920s, this neoclassical structure houses numerous notable pieces by renowned Filipino artists including Juan Luna, Guillermo Tolentino, and Felix Resureccion Hidalgo. The most prominent masterpiece is Juan Luna's Spoliarium, which was awarded a gold medal by the Exposición Nacional de Bellas Artes in 1884 in Madrid, Spain.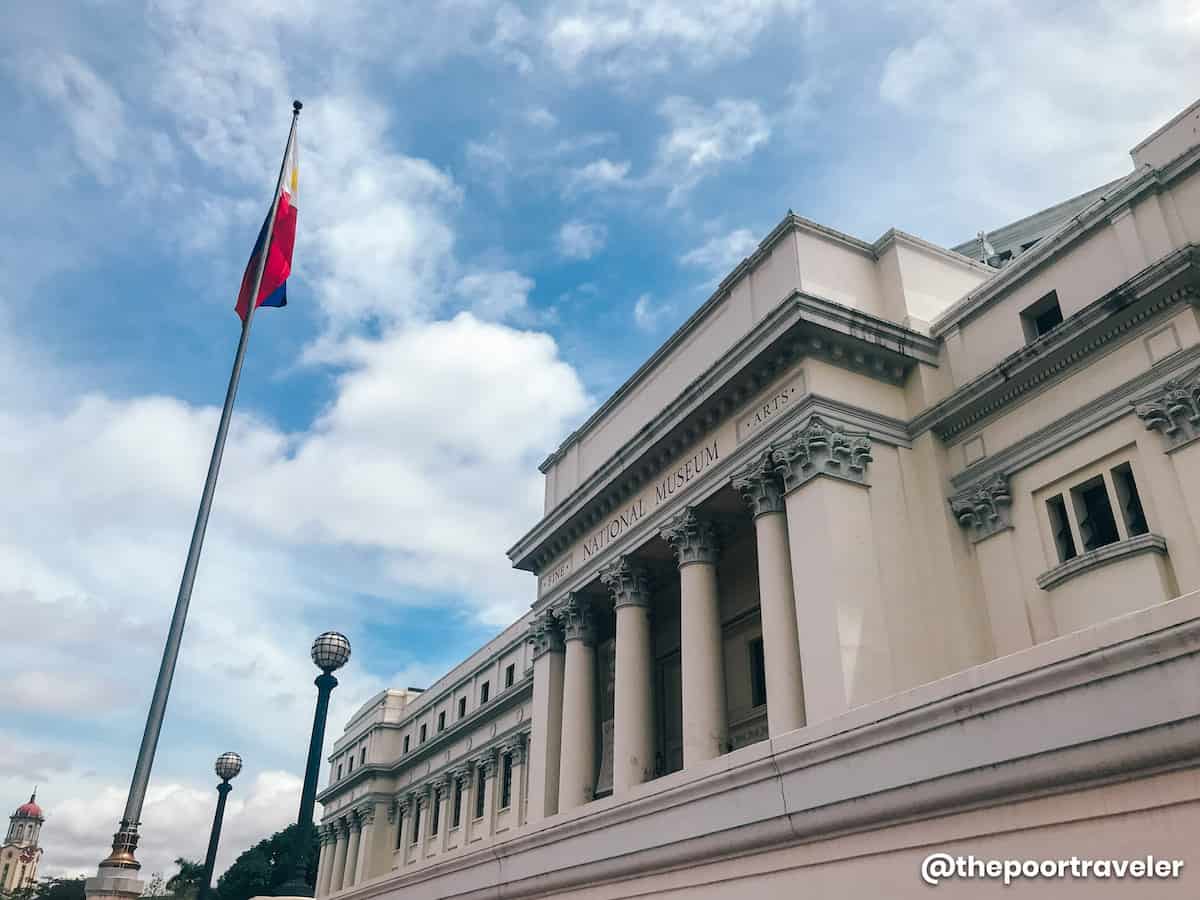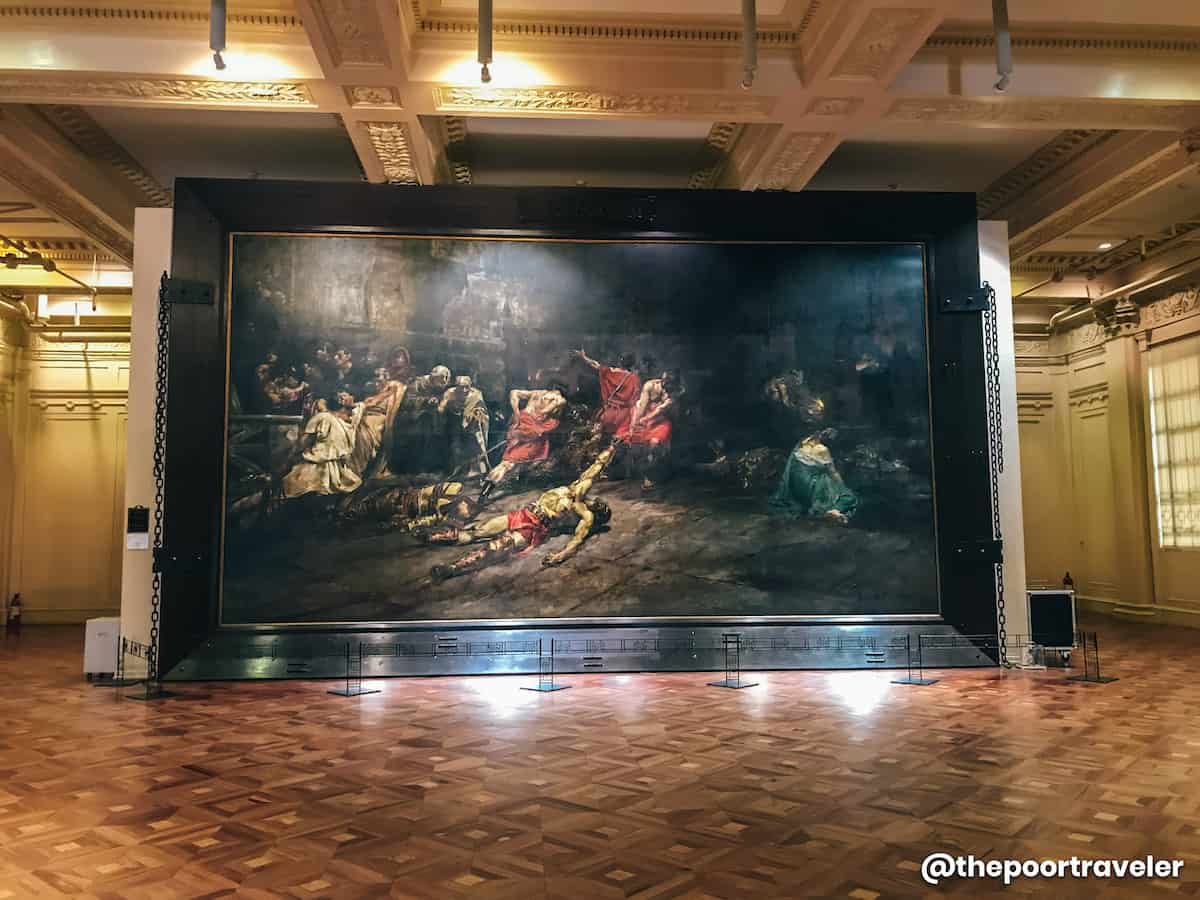 For those who are planning to visit the National Museum of Fine Arts to see the Spoliarium and other important artworks, here are some tips to make your time inside the museum smooth and hassle-free!
WHAT'S COVERED IN THIS GUIDE?
Who can visit the museum under the New Normal?
These are the people allowed to visit the museum:
Visitors 15 years old and above
Persons with disabilities
Fully vaccinated individuals. Proof of vaccination (Vaccination Card or Vaccination Certificate) must be presented.
IMPORTANT! All visitors must present a valid ID showing the birthdate of the cardholder.
---
New Normal Safety Guidelines
Walk-in visitors are not allowed. For the safety of everyone, the number of visitors will be limited to a maximum of 100 per session, so those who want to visit must first secure a slot. There are two sessions per day: morning and afternoon.
Prior online reservation or online pre-booking is mandatory. You need to book your slot/s at least one day before your visit. You may pre-book your visit here. Wait for the e-mail confirmation of your booking.
You may choose INDIVIDUAL reservation or GROUP reservation, whichever is applicable to you. Note that for GROUP reservations, only a maximum of five (5) persons are permitted.
A thermal/temperature scan is required upon entry. Those with a body temperature of 37.5 and above will not be allowed to enter the premises.
Visitors showing COVID-19 symptoms will not be permitted inside the building.
Visitors must accomplish a Health Declaration Form before entering the museum. You may do this online through StaySafePH mobile app.
Visitors must wear their face masks and face shields at all times when inside the museum.
Visitors must observe social distancing. Those who do not belong to the same household must keep a distance of two (2) meters from each other.
---
What are the operating hours under the New Normal?
As of June 2021, the current opening hours are the following:
Tuesday – Sunday
9:00 AM – 12:00 PM (Morning Session)
Cut-Off Time: 11:00 AM
1:00 PM – 4:00 PM (Afternoon Session)
Cut-Off Time: 3:00 PM
The museum is CLOSED on Mondays.
Note: The number of museum visitors will be limited to up to 100 only PER SESSION. Meaning, 100 slots for the morning session and another 100 slots for the afternoon session.
---
What are the regular operating hours?
Tuesday to Sunday, 10:00 AM – 5:00 PM.
Be there at least an hour before closing time. Better if you can come in the morning.
The museum is CLOSED on Mondays.
---
How much is a ticket?
ADMISSION IS FREE!
This is awesome. By not charging an entrance fee, the museum allows more people to appreciate these art pieces and learn more about our history through these masterpieces.
---
When is the best time to visit?
Under the New Normal, those who want to visit the museum must pre-book online at least one day before the preferred schedule. There's a limit of up to 100 visitors only PER SESSION, so the foot traffic is controlled. Note that walk-in visitors will not be permitted.
Before the pandemic, weekday mornings. Although field trips and other group tours are scheduled during weekdays, the museum is less crowded from Tuesday to Friday.

To maximize your visit, go in the morning. You might also want to visit the other establishments within the National Museum Complex — the National Museum of Natural History, the National Planetarium, and the National Museum of Anthropology. Expect the museum to welcome more visitors during weekends (Saturday and Sunday) and holidays.
---
How to get to the National Museum of Fine Arts?
The National Museum of Fine Arts is located at Rizal Park, Padre Burgos Ave, Ermita, Manila.
Nearest train station: U.N. Avenue Station (LRT 1)
From EDSA, ride the MRT to Taft Avenue Station.
Transfer to LRT 1. There's a footbridge connecting MRT Taft Station to LRT 1 EDSA Station.
Board the train and alight at U.N. Avenue Station.
Walk your way to the National Museum of Fine Arts. It is located near the Natural Museum of Anthropology and Philippine Normal University.
---
What are the attractions inside the National Museum of Fine Arts?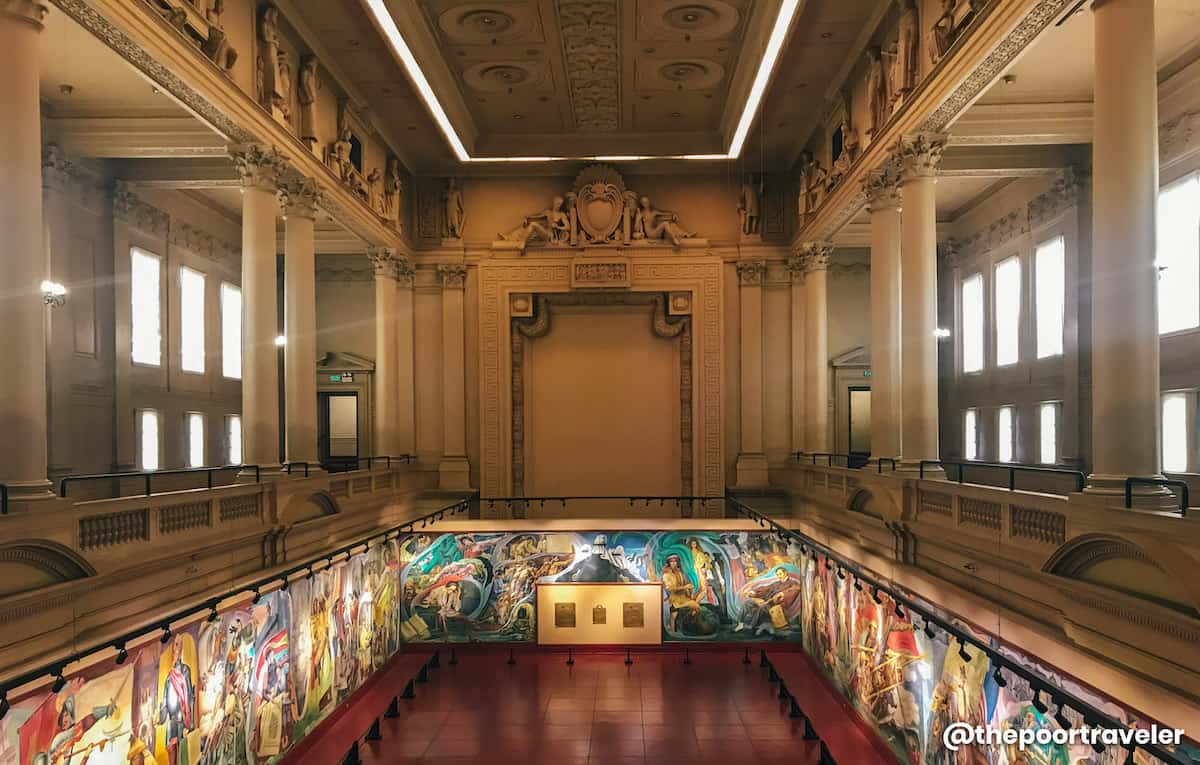 First Floor: The Judiciary Floor. The Government William H. Taft Entrance, The Architect Juan M. Arellano Foyer, The Sandiganbayan Reception Hall, Seminar Rooms, The National Fine Arts Repository, The National Archaeological Repository, Auditorium (North Annex), Administrative Offices (South Annex)
Second Floor: The House of Representatives Floor. The Padre Jose Burgos Entrance, The President Manuel Roxas Foyer, The Spoliarium Hall, Exhibition Galleries I to XII, The President Sergio Osmena Function Hall
Third Floor: The Senate Floor. The President Manuel L. Quezon Foyer, Exhibition Galleries XIII to XXIV, The Senate Session Hall (Main Level), The Senator Claro M. Recto Function Hall
Fourth Floor: The Executive Floor. The Senator Benigno S. Aquino Jr. Foyer, Exhibition of Galleries XXV to XXIX, The Senate Session Hall (Mezzanine Level), The President Jose P. Laurel Function Hall, Management Offices
---
What are the top attractions?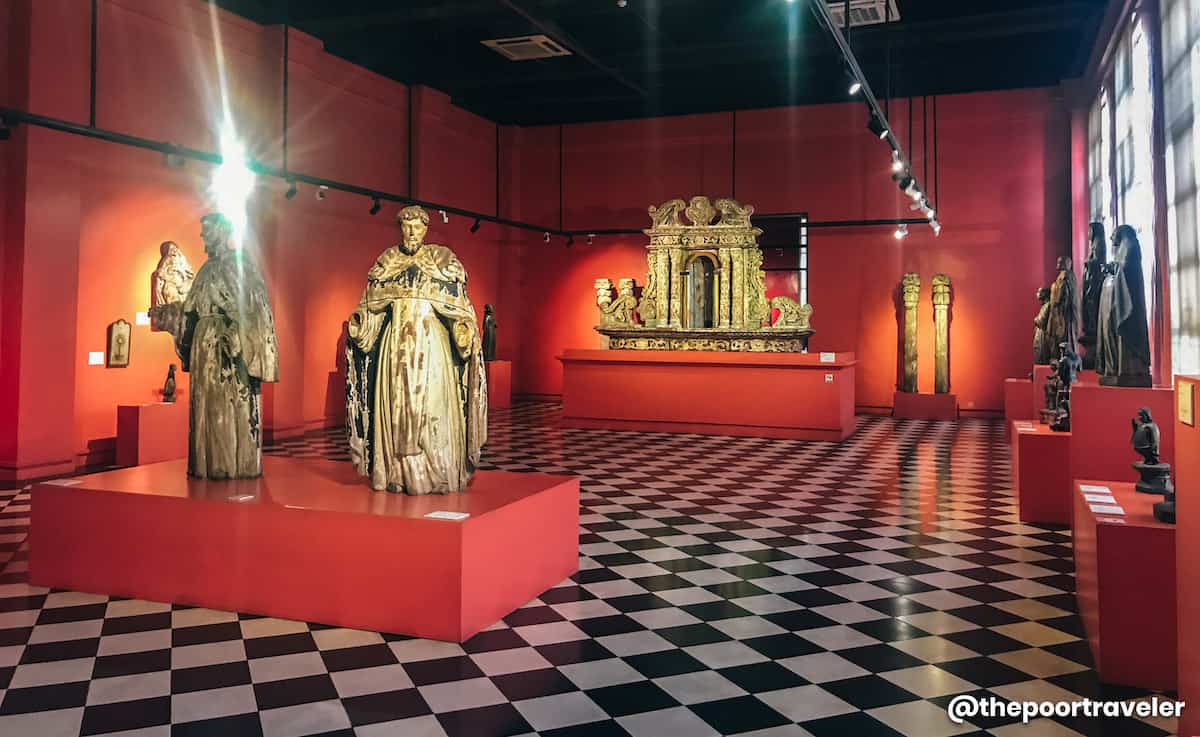 First Floor: The Sandigan Reception Hall
Second Floor: Spoliarium, The Assassination of Governor Bustamante, Portrait of a Lady (Gallery III), Recuerdo de Patay of a Child, The Burning of Manila, Rape and Massacre in Ermita, Noli Me Tangere (Gallery V)
Third Floor: Planting of the First Cross (Gallery XXIII), Untitled Philippine Scene I, Pillars of Philippine Modernism 4 (Gallery XVIII), Pillars of Philippine Modernism 5 (Gallery XIX)
Fourth Floor: The Art of Claude Tayag, Torero by National Artist, Quadricula (Hocus II)
Note: There are tons of interesting artworks and masterpieces and the abovementioned are just some of the major attractions.
---
Can we visit without prior reservation?
Under the New Normal: NO. Again, you need to reserve online at least a day prior to your visit.
Before the pandemic: YES! For individuals and small groups, you can just show up and enter!

However, for group tours like field trips and company excursions, you need to reserve and book the slots in advance. The schedule for group tours usually falls on a weekday.
---
Where to reserve slots for big groups?
For groups of more than 20 pax, you may contact the management for booking and reservation inquiries here:
Contact Numbers: (02) 527-7889 / 0929 457 3286 (Smart) / 0966 330 5931 (Globe)
Email Address: cmvod.nationalmuseum@gmail.com
Office Hour: 8:30 AM – 5:00 PM (Tuesday to Sunday)
Facebook Page: National Museum of the Philippines
---
How do we get in?
Go to the registration area.
Register your name. If you're a group, just register one name for the whole group.
Deposit your bag at the baggage counter.
Get your number. Keep it.
Enjoy!
---
What are the rules and regulations?
No food and beverages inside the museum.
No touching of museum objects and exhibits.
Photography is allowed but turn off your camera's flash.
No videography. You are not allowed to take videos inside the museum.
Tripods are not allowed inside.
Large bags and carriers are not permitted. Backpacks and bags bigger than a letter-size bond paper must be deposited at the baggage counter.
Wrapped packages are prohibited.
You cannot bring umbrellas inside. Deposit it at the baggage counter.
Pens and other art materials are prohibited.
Refrain from wearing caps and bonnets.
No smoking.
---
What are other nearby attractions?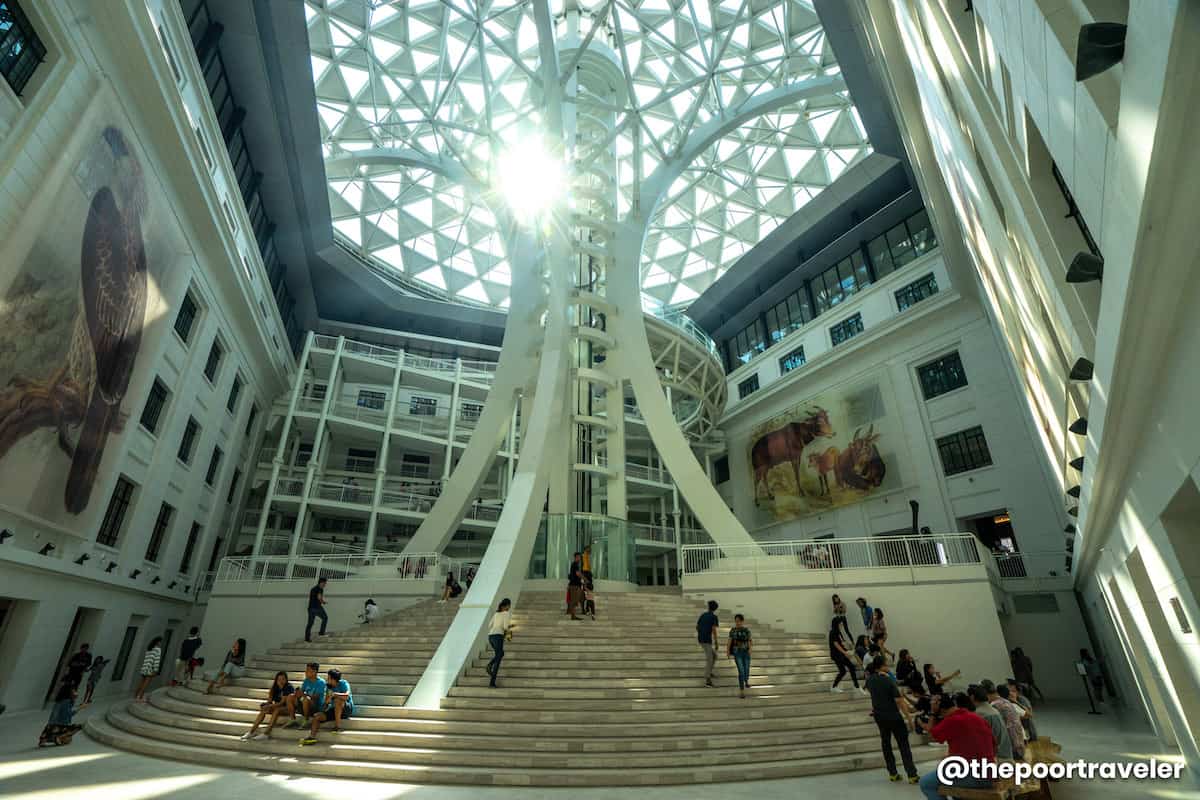 National Museum of Anthropology (located just across the National Museum of Natural History)
Luneta Park/Rizal Park
---
Important Reminders
Please read the warning signs. Strictly follow the rules and guidelines at all times.
Fall in line and wait for your turn. Be courteous and respect other people's time and space.
Parents and adults should supervise the children while inside the museum.
Keep quiet.
Respect the place. Do not litter or vandalize.
Be there early, especially if you plan to do museum hopping. National Museum of Natural History, National Museum of Anthropology, and the National Planetarium are located not far from each other.
---
Where to Stay in Manila
If you're not from Manila and would like to spend the night at a hotel, here are the top options as scored by Agoda customers.
---
Photos by Pycan Leynes
Words by Astrid Alvarez
---