The Japanese Embassy in Manila has just announced that visa applicants must answer and submit an additional questionnaire. The move was made in accordance to the Japanese government's decision to impose restrictions on travelers from China's Hubei Province. The announcement was posted on the embassy's official website on February 3.
According to the new policy, non-Japanese applicants who have traveled to Hubei Province within 14 days before arrival in Japan or non-Japanese applicants who hold a passport issued by the Hubei Province Authority will NOT be allowed to enter Japan, unless in exceptional cases.
Below is the full announcement.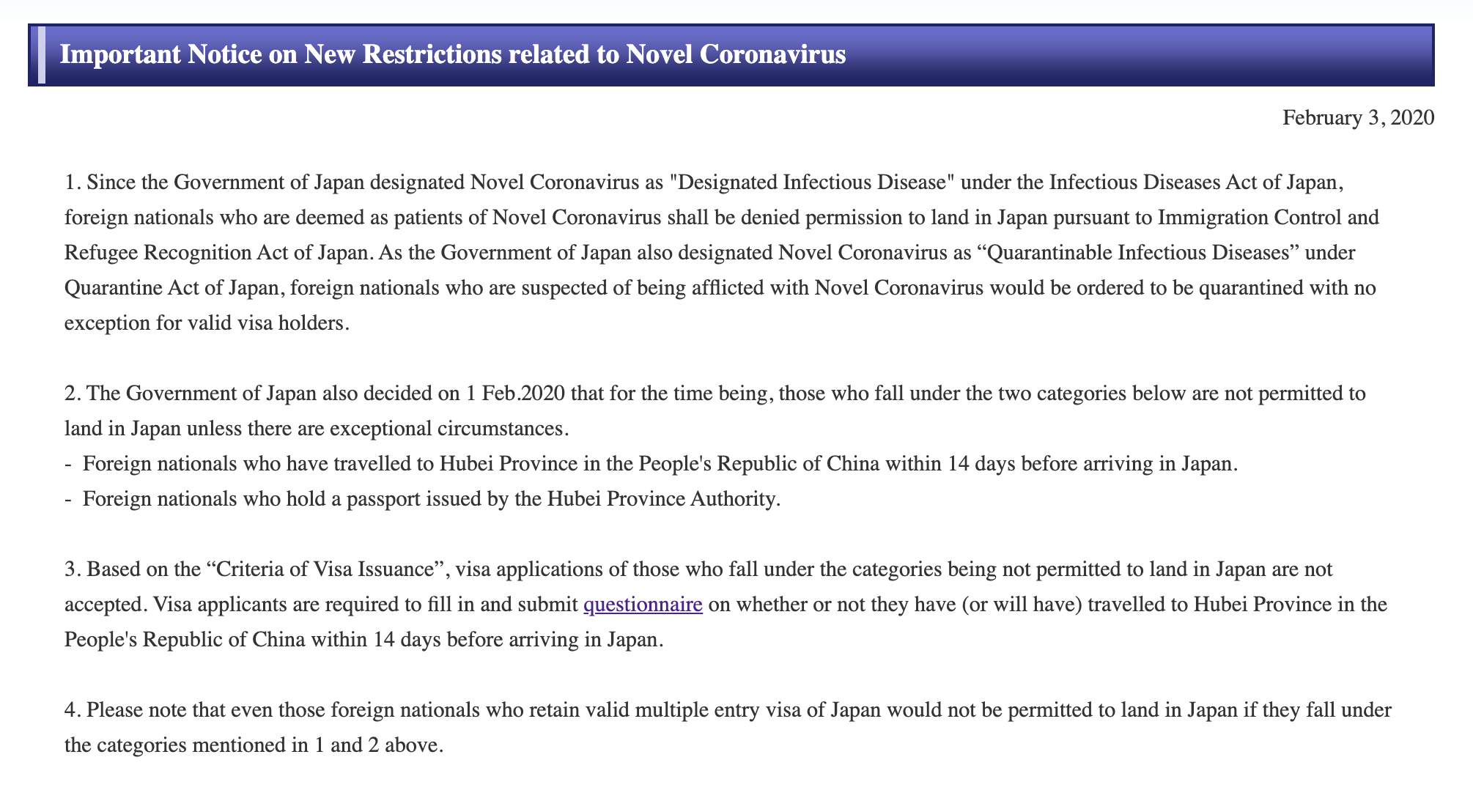 In line with this, visa applicants must complete a new form. It contains only two questions:
Have you travelled to Hubei Province in the People's Republic of China within 14 days before arriving day in Japan?
After receiving visa, do you have plan to stay in Hubei Province in the People's Republic of China within 14 days before arriving day in Japan?
If you want your visa application to be approved, the only acceptable answer to these questions is NO. But it is important to be honest about this, so if you have been to Hubei, we recommend that you just cancel your application for now.
Update (February 13, 2020): A newer form was just released by the embassy. This new version includes questions about stays in Zhejiang Province (along with Hubei).
Here's what the form looks like: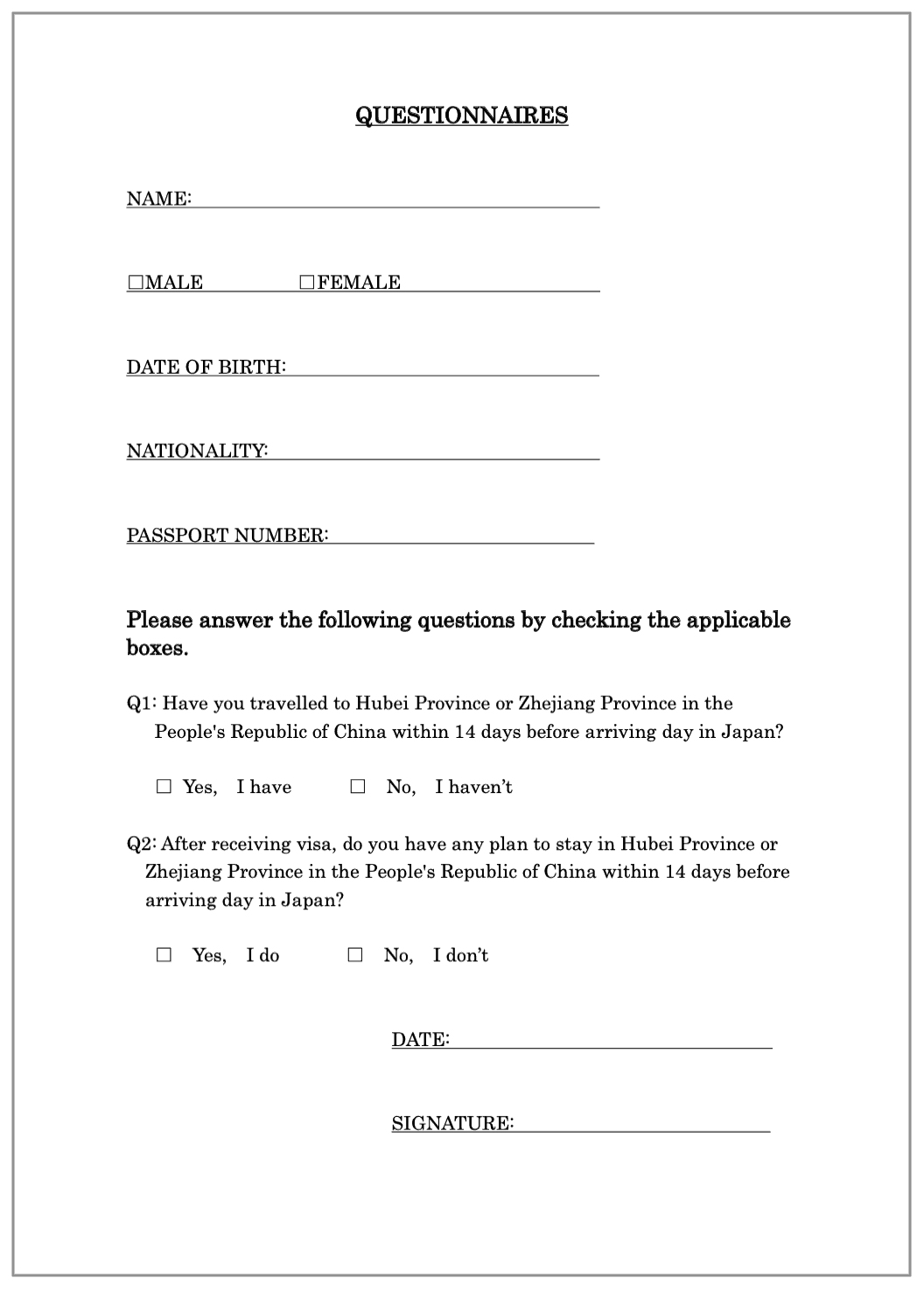 Some members of our Facebook Support Group has reported getting calls from designated embassies asking them to complete and submit this additional form or pick up returned application.
In addition, if you're flying to Japan soon with a valid multiple entry visa AND you have been or are planning to go to Hubei within 14 days before your arrival, the Immigration authorities in Japan have the right to deny you entry.
For more information about Japan visa application, here are our detailed guides:
---
---
Updates Log
2020 February 13 – Replaced the NCOV questionnaire with a new version that includes Zhejiang Province.
---
More Tips on YouTube ⬇️⬇️⬇️