This is the first summer since we became travel bloggers that we didn't travel. We didn't even set foot outside of our home premises. But that doesn't mean we can't go on a flight of fancy! And because of the heat, when we let our minds wander, they usually lead us to the beach!
Over the past ten years, we've visited many island destinations in the Philippines — from the boulder beach in Batanes to the pink beach in Zamboanga. And of course, we have our favorites! The reasons vary greatly. It may be the white, powdery sand, the breathtaking scenery, the opportunity to see wildlife, or simply the serenity.
As part of this blog's 10th anniversary, we're rounding up twelve of our favorite beaches in the Philippines. We initially planned on listing down just 10, but we just couldn't trim it down, so we settled with twelve.
WHAT'S COVERED IN THIS GUIDE?
Nacpan Beach, El Nido
We've visited El Nido many times, and we've seen how it has transformed over the years. The most remarkable changes is the ease of access. Years ago, it was difficult travel from Puerto Princesa to El Nido. But these days, it's easy to book a bus or van. It's also possible to reserve in advance via sites and apps like Bookaway.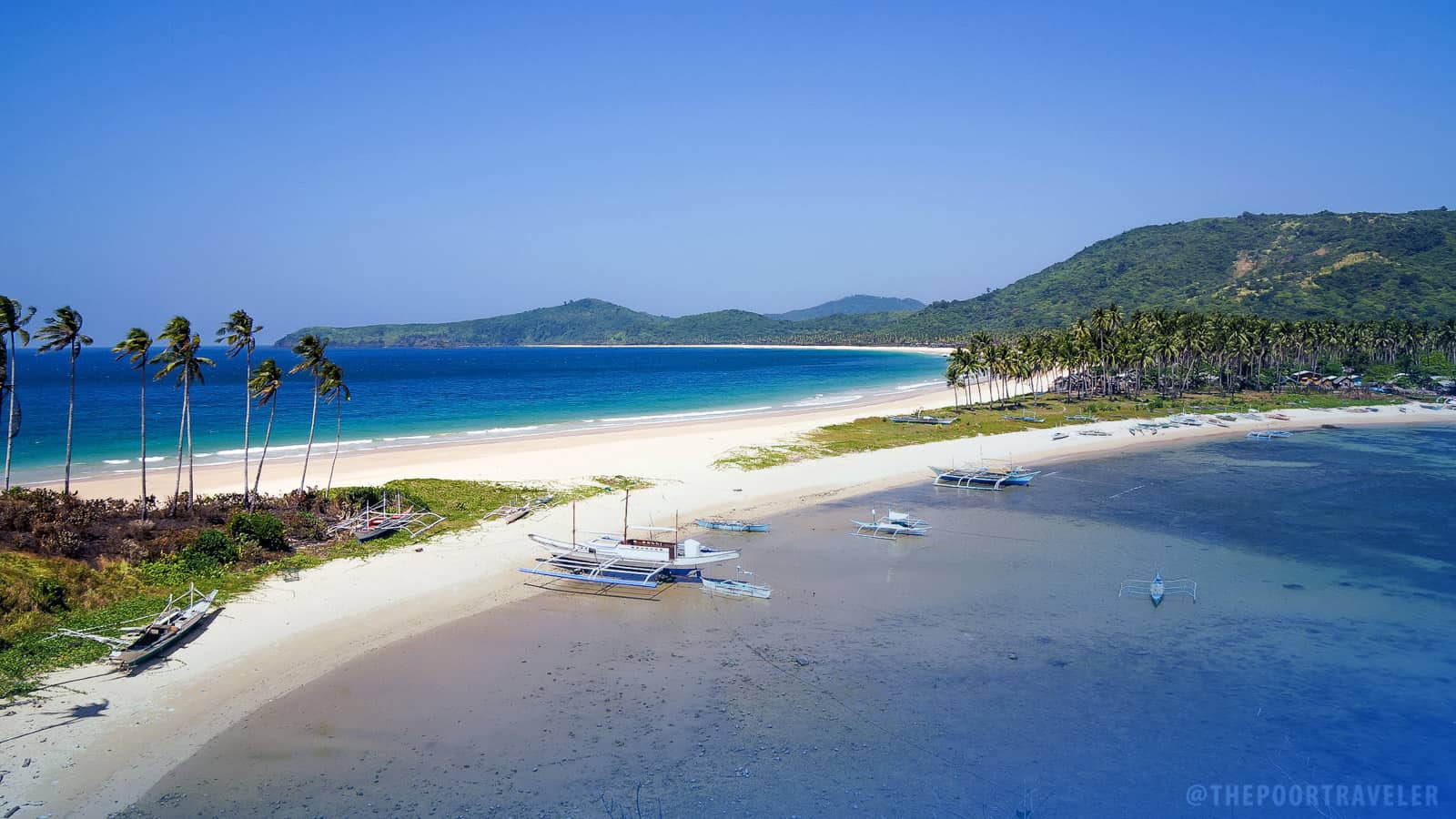 While El Nido is best known for its island hopping tours, the mainland also cradles several gems. Our favorite is Nacpan Beach!
Nacpan Beach occupies one side of a cape that sticks out to the West Philippine Sea. It is a long stretch of fine white sand with a picturesque background of coconut trees swaying softly with the wind. What's great about it is that it has a twin beach called Calitang, and together they form a breathtaking sight that is definitely worth the journey!
---
Bantayan Island, Cebu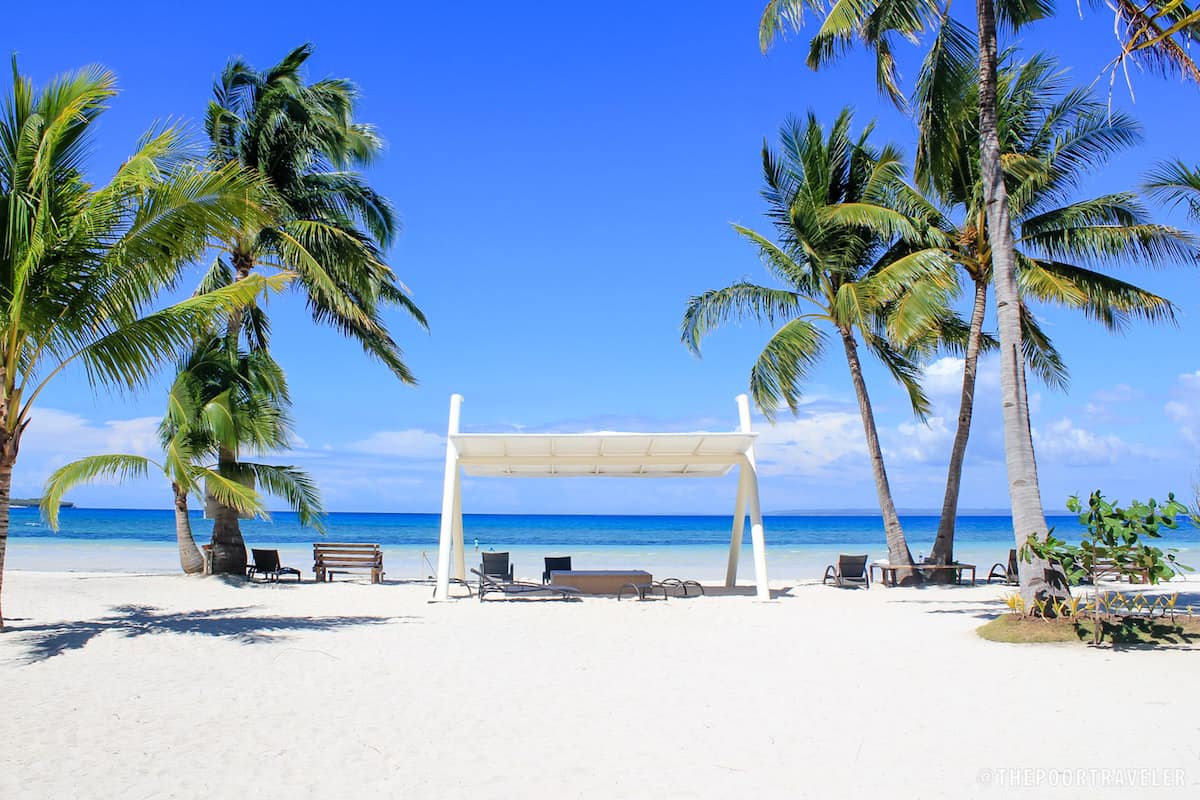 Lying off the coast of the northern end of Cebu is a tropical paradise that is Bantayan Island. Before it grew popular as the retreat island in Camp Sawi, it has been a secret hideaway far from the metropolis for travelers.
From being a quiet fishing community, Bantayan's tourism is now thriving as more people include this breathtaking island in their list of attractions they would visit when they go to Cebu. It has become an option for tourists looking for a tranquil beach destination. And although it has become more well-known, it still remains favored among backpackers because of its sheer beauty and peaceful ambiance. Its best asset is its fine white sand that is so white it could compete with that of Boracay. It is very fine but it doesn't smear the crystal, shallow water.
---
Pink Beach, Zamboanga City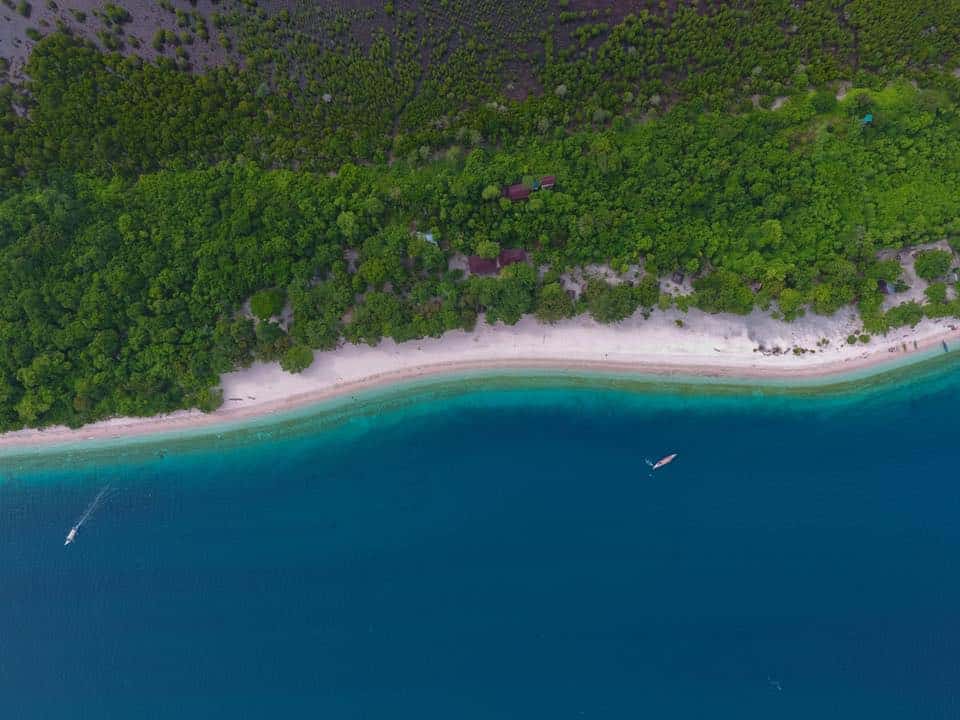 Have you seen a pink beach? Yes, this extraordinary beach in Sta. Cruz Grande Island has pink sand. Although it is not bright pink and it looks like an ordinary white beach from afar, the hue becomes apparent when you come closer. The pink tone comes from pulverized red organ-pipe corals that are washed to the shore.
Apart from its pink shore, Sta. Cruz Grande Island also boasts a lagoon that has a rich biodiversity. You can go on a guided tour around the lagoon to see the colorful marine life on the island up close. Another activity you could do here is rowing a colorful vinta.
---
Boracay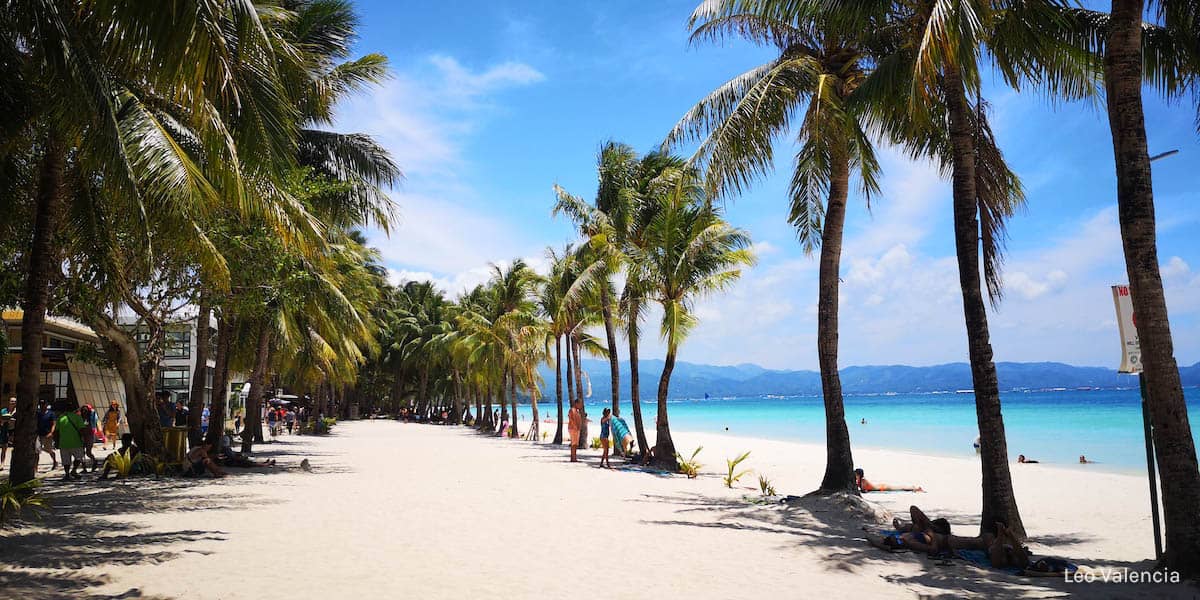 I didn't think I would be swept away by Boracay. I was one of those guys who pre-judged it before visiting, dismissing it as too crowded. After all, Boracay is the Philippines' most popular beach — owning a big slice of the country's tourism arrival pie. But it only took one trip to change my mind and turn me into a fan.
Boracay ranks on the top of many publications' list of world's best islands for many reasons: its powdery, white sand, blue waters, and magnificent sunset. It's probably not what you would think of if serenity is what you're looking for, but if you want to meet fellow travelers to have a lively time with, it's easy to do here. Another reason why Boracay is very popular is because it has something to offer for every kind of traveler. Whether you're a solo backpacker, a business traveler or going on a trip with family or friends, you'll surely find something to love about Boracay.
---
Carabao Island, Romblon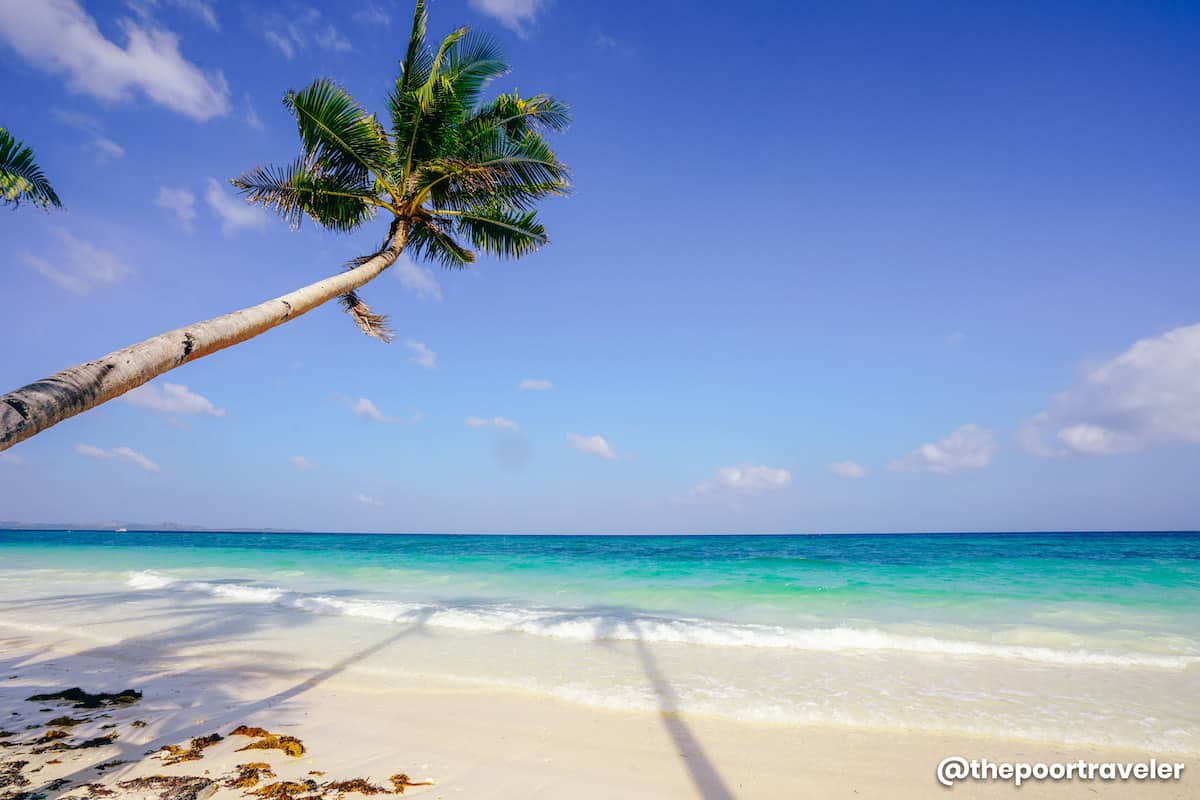 Speaking of Boracay, most tourists never leave the island, which is fine. But little do they know that another island can easily be accessed from there!
Carabao Island is part of the neighboring province of Romblon, but it's only roughly an hour by boat if you're coming from Boracay. Our boatmen say that Carabao Island now is what Boracay looked like decades ago, before it was overtaken by commercial development. The island's main asset is a long stretch strewn with sparkly white sand that seem to welcome you with a smile. It's caught between the glassy waters and a row of coconut trees that are irresistibly postcard-perfect!
---
Biri Island, Northern Samar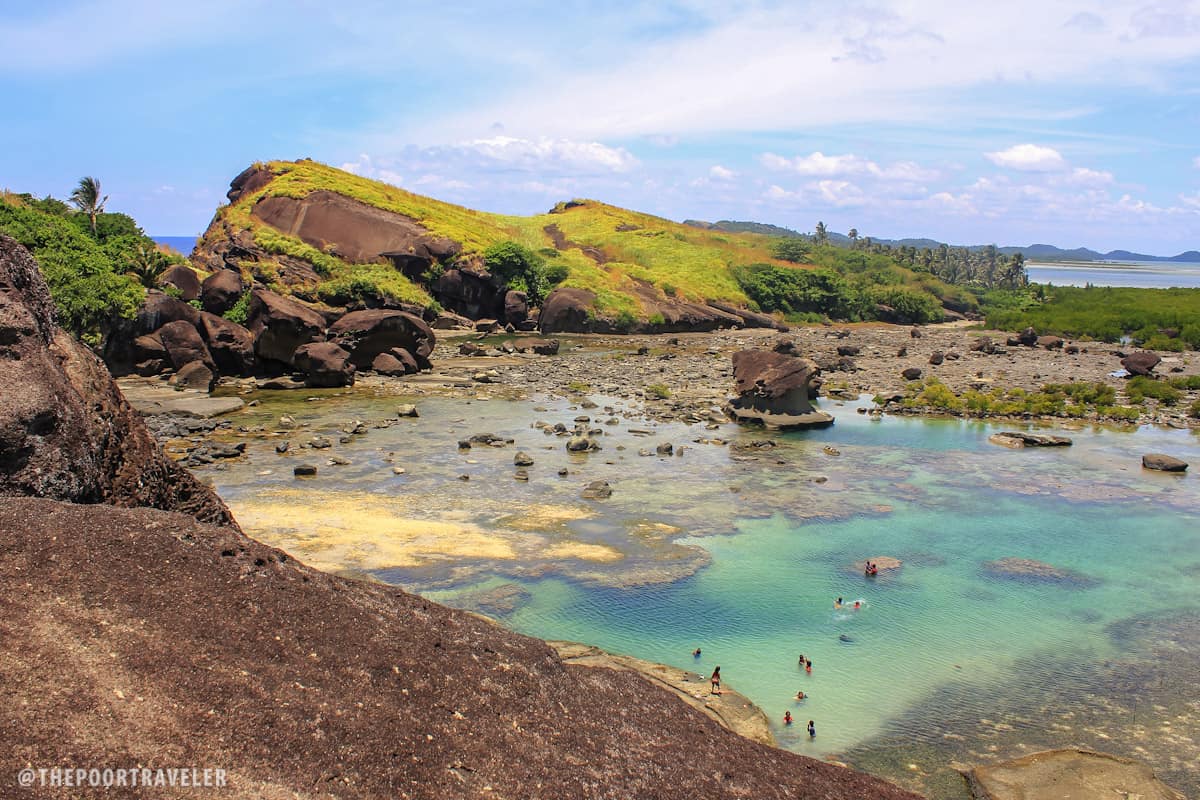 This early, we have to say that Biri Island does not have the typical white sandy beach that most items on this list are known for. But what makes this underrated destination unforgettable is the spectacular view of giant rock formations punctuating its coast.
When we first visited Biri, I wasn't that well-traveled so I was shocked, in a good way, by the sheer texture of the place. At the time, while standing on top of one of the rock formations, I declared it was the most spectacular place I had seen. I've been to many other geological sites around the world since, but because Biri was the first, it certainly left a mark.
Although it's not advisable to swim beyond the shore because of the monster waves, in between the rocks are natural pools of turquoise water where you can take a dip.
---
Danjugan Island, Negros Occidental
Danjugan Island is another item on this list that we added not because of its white sand. This time, it's the astounding treasures it hides underneath the waves and within its forests.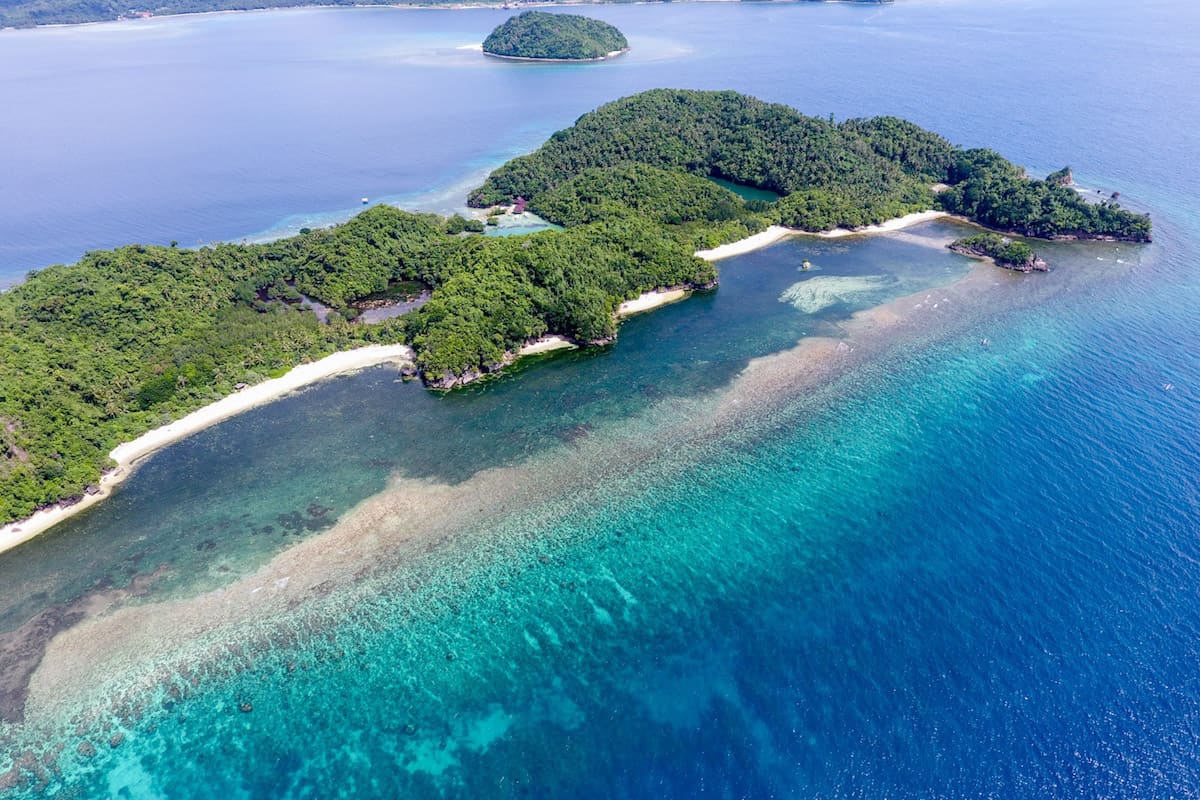 Danjugan Island is a protected marine sanctuary managed by Philippine Reef and Rainforest Conservation Foundation Inc (PRRCFI). They bought the island in 1994 to save it from destruction. Danjugan showcases 5 lagoons, a diverse wildlife and a colorful marine life. It has 72 species of birds including sea eagles and Tabon fowl scrubs, 10 species of bats, 579 species of fish, and 244 species of corals. There are many diving sites in the island, but you don't need to be a scuba diver to see these creatures because even snorkeling would give you a sight of them.
Located in Cauayan, Negros Occidental, Danjugan Island is 5 hours away from Bacolod or Dumaguete. The usual jump off point going to the island is Sipalay City which also has stunning beaches and many-colored reefs.
---
Black Island, Busuanga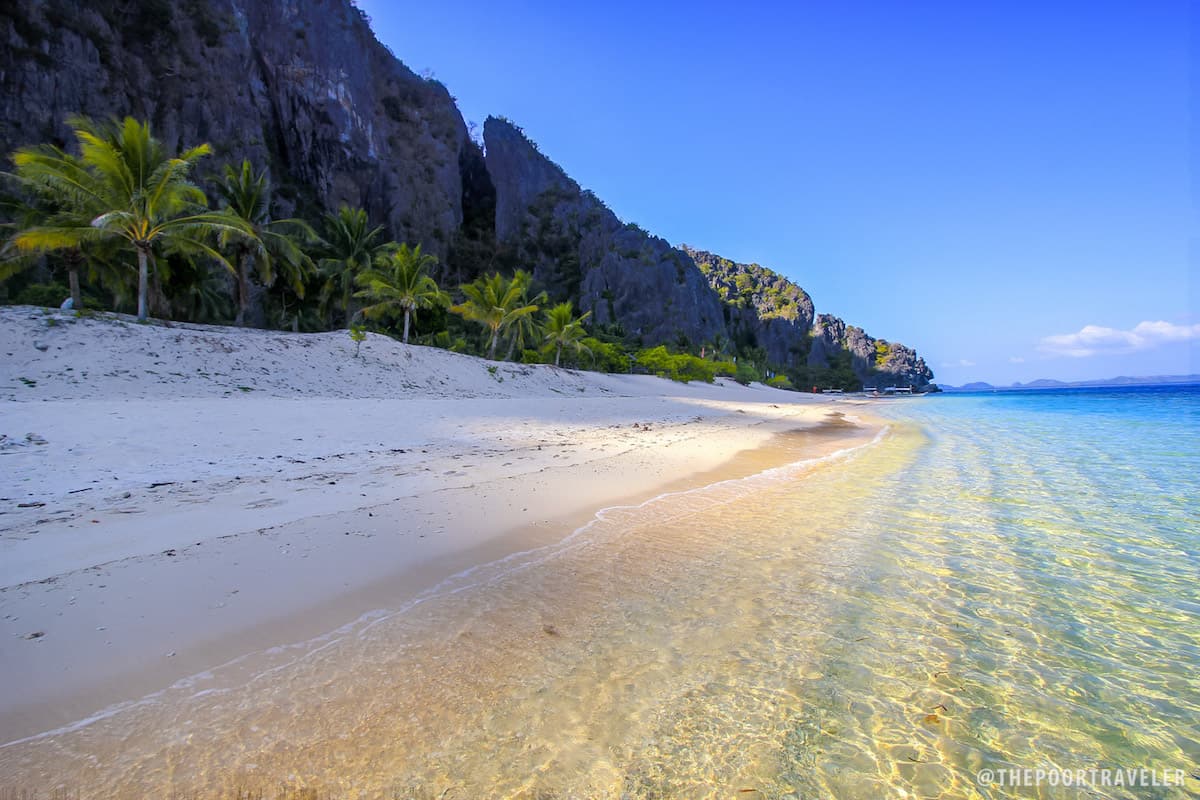 Although politically within Busuanga, Black Island is easily accessible from Coron! Locally known as Malajon Island, it probably got its nickname for the towering dark karst cliffs that dominate the area. Busuanga's waters are peppered with rounded peaks, so this spiky island sticks out effortlessly. Caves drill through and under the limestones, a couple of which can be explored by tourists.
The white sandy beach slopes dramatically from where the huts and trees stand and turns into a wide bed that lace the island, perfect for sun worshippers!
---
Daku Island, Siargao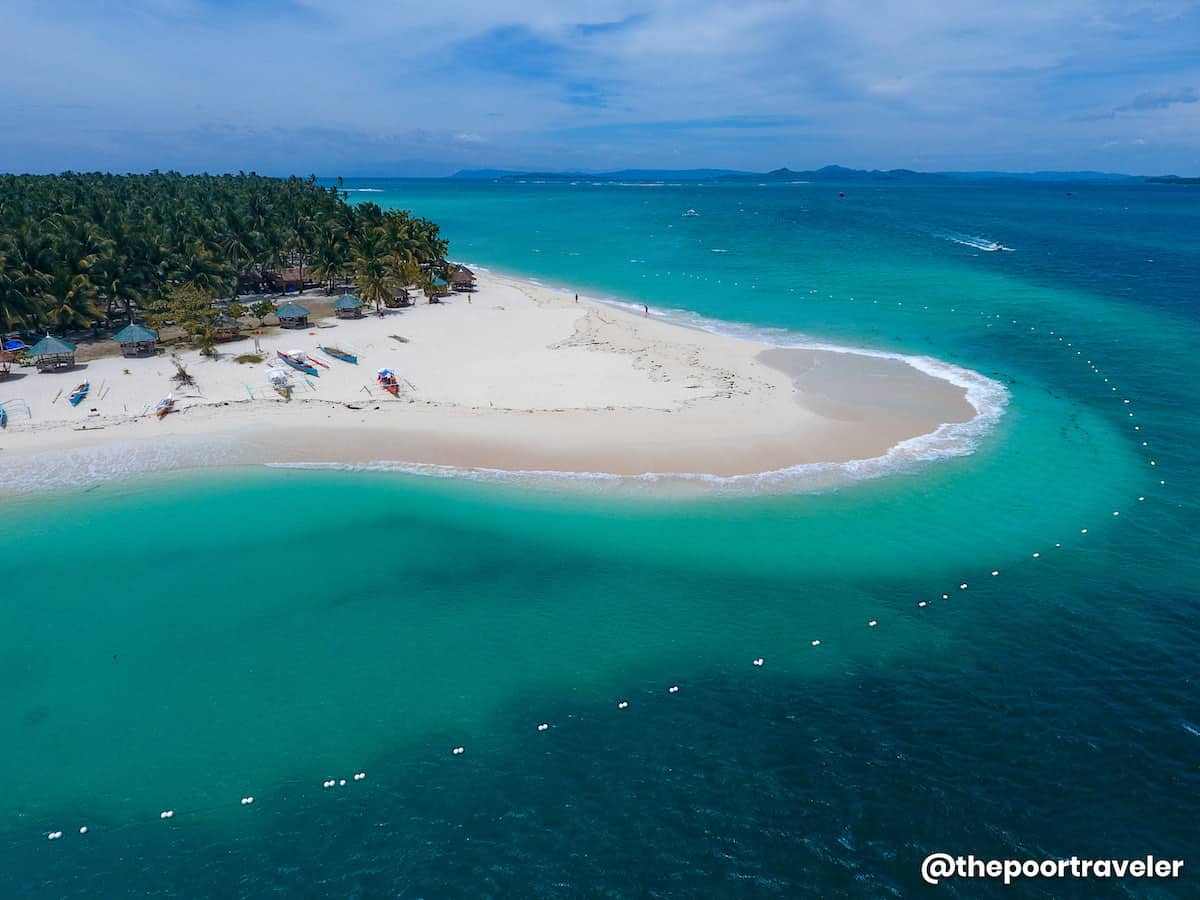 Daku Island is one of the stops on Siargao's THREE ISLANDS TOUR, one of the most popular activities there. A barangay in itself, it is also the largest of the three. And in our opinion, it also has one of the best beaches in the area, thanks to its white sand lapped by all shades of blue.
Daku Island is a fishing village with cottages along the beach. This is a common lunch stop where you can buy fresh fish and have it cooked by the locals if lunch is not covered in your tour package. If you're on a budget, bringing your own food is allowed.
---
Calaguas Islands, Camarines Norte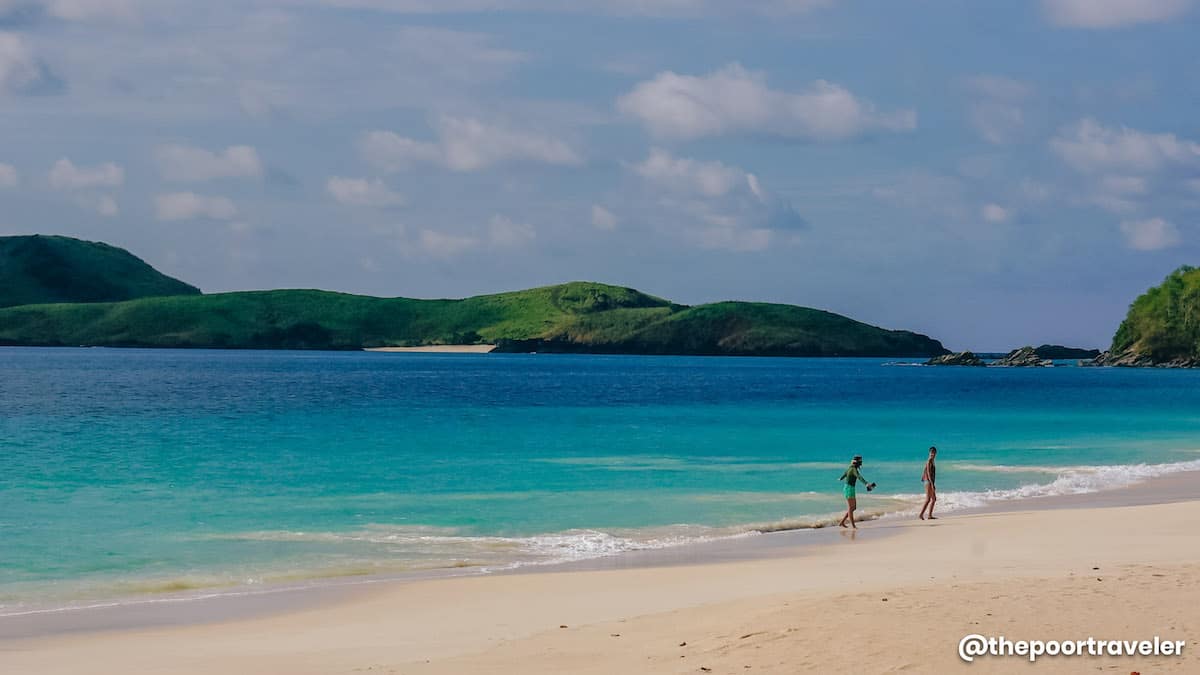 Another beautiful destination we have visited early on is the Calaguas Islands in Bicol. Calaguas is a group of islands composed of Tinaga Island, Guintinua Island, and the minor Maculabo Island, among others. This piece of heaven can be reached after a two-hour boat journey from mainland Camarines Norte. It has everything you're looking for in a tropical paradise — white sand, turquoise waters, and a moment away from the noise of the city.
---
Long Beach, San Vicente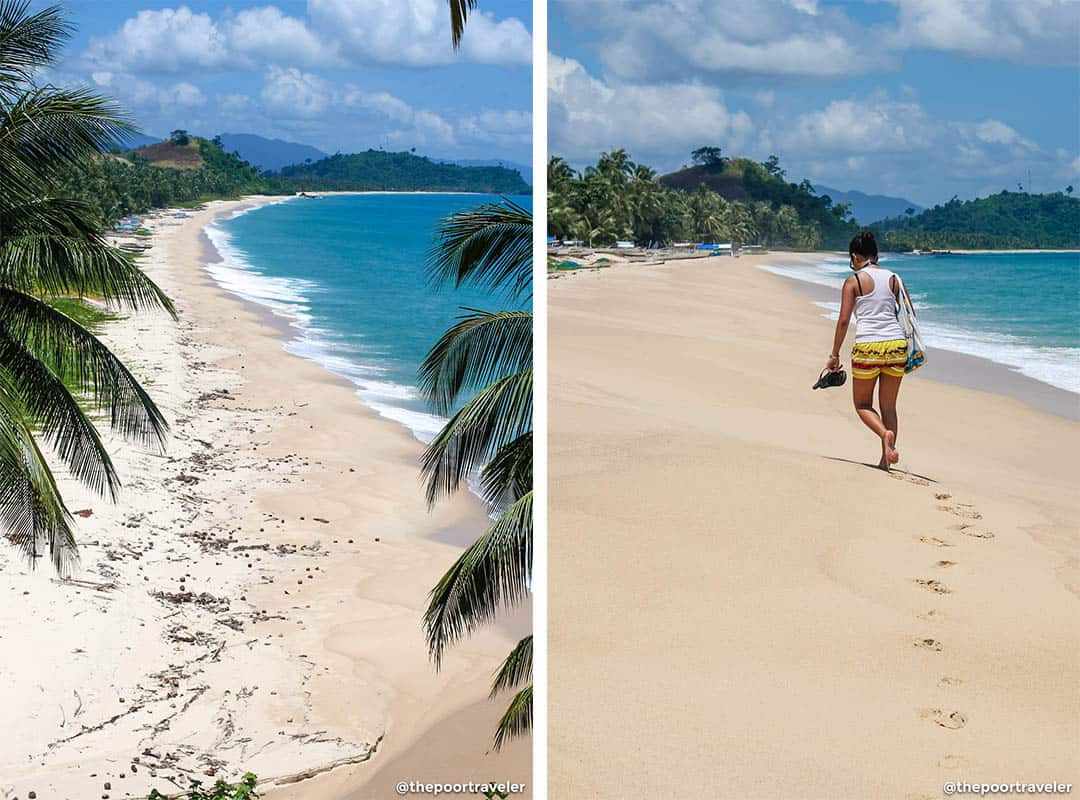 Marketed as the "longest white beach in the Philippines", Long Beach is a 14-kilometer long shoreline that is best explored by riding a motorcycle. It is more than thrice the length of White Beach in Boracay. Although the truth is, it's not a continuous stretch of sand but s cut into six strips by rocky cliffs that stick out into the sea.
The sand in Long Beach is not that white, closer to beige or light brown. But it's what spectacular views are made of, especially from any of the many hilltop vantage points punctuating the stretch.
(Also, in some areas, beware of sand flies.)
---
Blue Lagoon, Pagudpud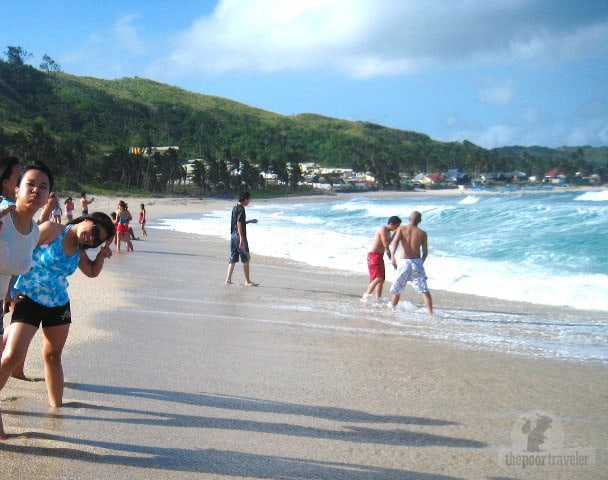 Blue Lagoon is one of the many isolated beaches of Pagudpud. It is located in Maira-ira Point, the northernmost tip of mainland Luzon. While it is not easily accessible from Manila, those who go the extra mile are rewarded with a fantastic time at a cove filled with fair pebbly sand.
It was surf season when we visited, so we were greeted by powerful waves. (It didn't stop us from swimming, though!) But they say that in other times of the year, the waters can be very still and calm, reflecting the sky — like a blue lagoon — hence its name.
---
With additional words and edits by Mariah Cruz.
2020 • 5 • 21
---