2020 • 5 • 12
In online discussions and polls about the best fried chicken, Uncle John's fried chicken from Ministop has always ranked high. And I agree, especially compared to other convenience stores out there.
Since the Enhanced Community Quarantine started, I haven't visited convenience stores as often as I used to. Thankfully, you can still enjoy Ministop goodies at home by having them picked up and delivered through GrabFood and JoyRide Pabili. Their delivery menu included not only Uncle John's fried chicken but also their popular kariman, siomai, hotdogs, and even turon!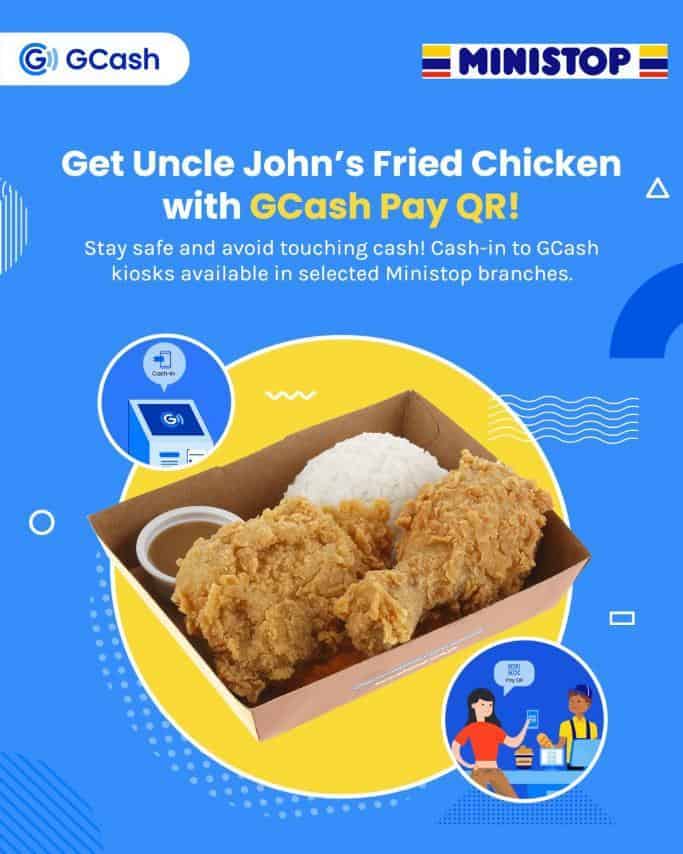 WHAT'S COVERED IN THIS GUIDE?
Ministop Branches on GrabFood

Here's the list of open stores that can serve you via the GrabFood app, as of April 2020!
METRO MANILA
Caloocan: Vicas
Makati: Guadalupe Nuevo
Makati: OSMAK
Makati: Vernida IV
Mandaluyong: G Square
Mandaluyong: JP Rizal
Manila: EGI Taft
Manila: Hotel Soriente
Marikina: PTT
Marikina: Shell JP Rizal
Marikina: Sto. Nino
Marikina: Xeland
Muntinlupa: Civic Place
Paranaque: Dela Rama
Paranaque: FC VVR Bldg
Paranaque: Fountain Breeze
Paranaque: San Antonio
Paranaque: Scienceville
Paranaque: Silverio Compound
Paranaque: Sun Valley
Pasay: Merville
Pasig: Manggahan
Pasig: Pioneer Center
Pasig: Shell C. Raymundo
Quezon City: 12th Avenue, Cubao
Quezon City: Capital Towers
Quezon City: Eastwood Cybermall
Quezon City: Kaingin
Quezon City: Mayon
Quezon City: Nice Hotel
Quezon City: Philcoa
Taguig: Signal Village
Taguig: Western Bicutan
LUZON
Cavite: Addas Greenfields, Bacoor
Cavite: Wood Estate
Laguna: Phoenix Molino
Laguna: Phoenix Sta. Rosa
Laguna: Zavalla
Pampanga: Bacolor
Pampanga: Clark 2
Pampanga: Entec 2
Pampanga: Fields Avenue, Angeles City
Rizal: Cainta Greenpark
Rizal: Village East
VISAYAS
Cebu: Banilad, Cebu City
Cebu: Escario
Cebu: Guadalupe, Cebu City
Cebu: Parkmall, Mandaue City
Iloilo: Atria
Iloilo: PTT Nova Robinsons Place
You can double check this FB note for a more updated list.
---
Ministop Branches on JoyRide Pabili
You can also have your order picked up and delivered using Joyride's pabili service. Here's how:
Open the JoyRide app.
In the PICKUP field, search for the Ministop store where you want to order.
In the DROP-OFF field, enter your address or where you want your order delivered to.
In the ITEM DESCRIPTION field, enter your orders.
In the PROMO FOR RIDE field, input the word "PABILI"
Confirm booking.
Wait for the delivery.
Upon arrival, pay the cost of your order and delivery fee.
---
Menu
Here are the items available for delivery.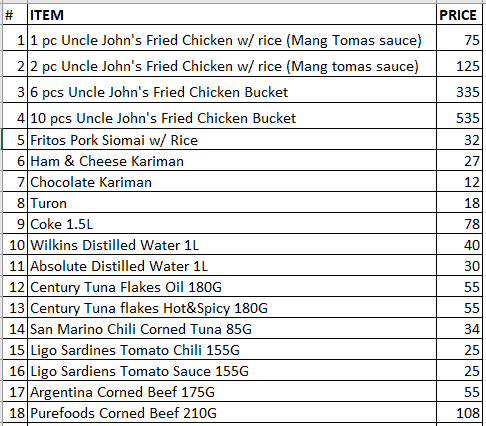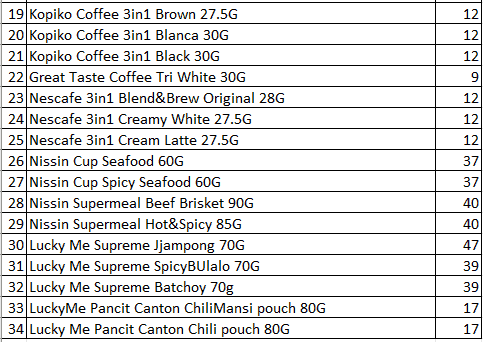 ---
Open Branches
Here are the branches open for JoyRide transactions, as of April 2020.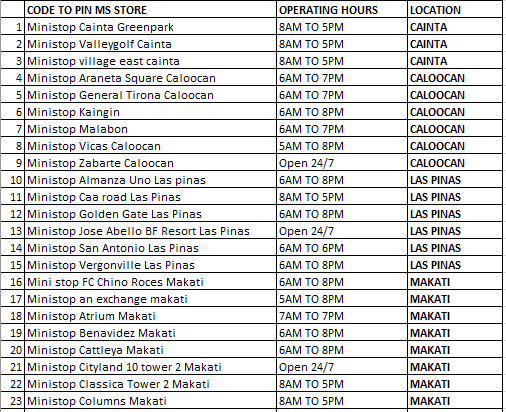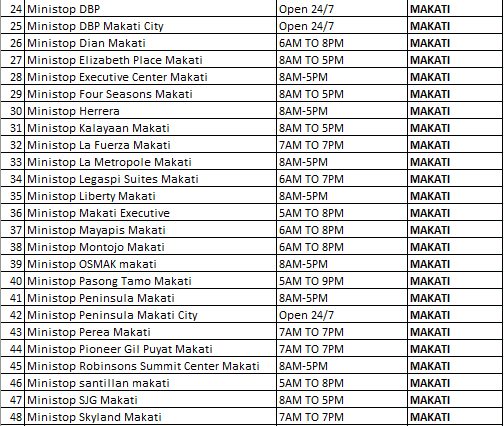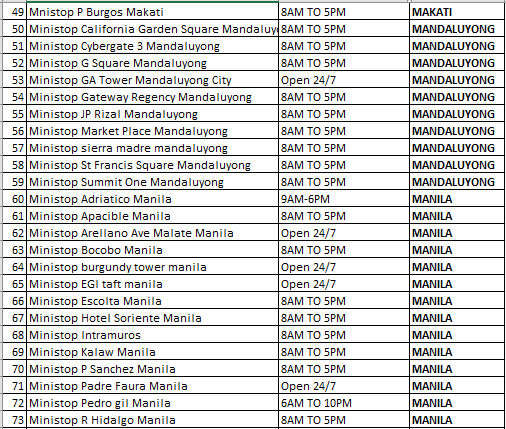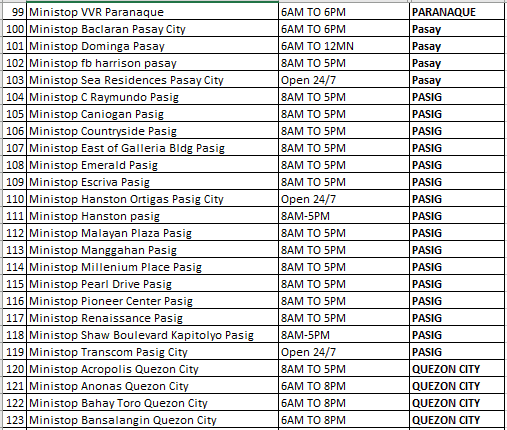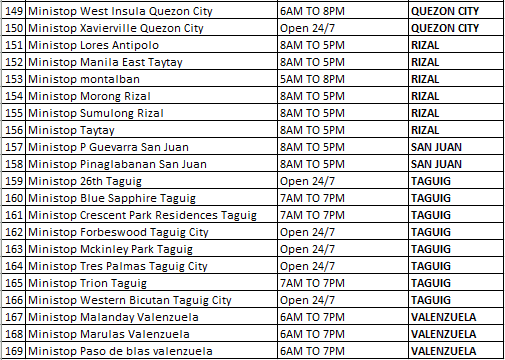 You can double check this FB note for a more updated list.
---
Ministop Frozen Packs
When Ministop announced that they will be selling frozen products of their ready-to-eat goodies, many wondered if they will be selling frozen Uncle John's chicken too. A week later, they answered and released new frozen food products including marinated chicken by Uncle John's which they sell for P380 per pack. These frozen products are available at Ministop stores now. Here are the frozen products they are selling: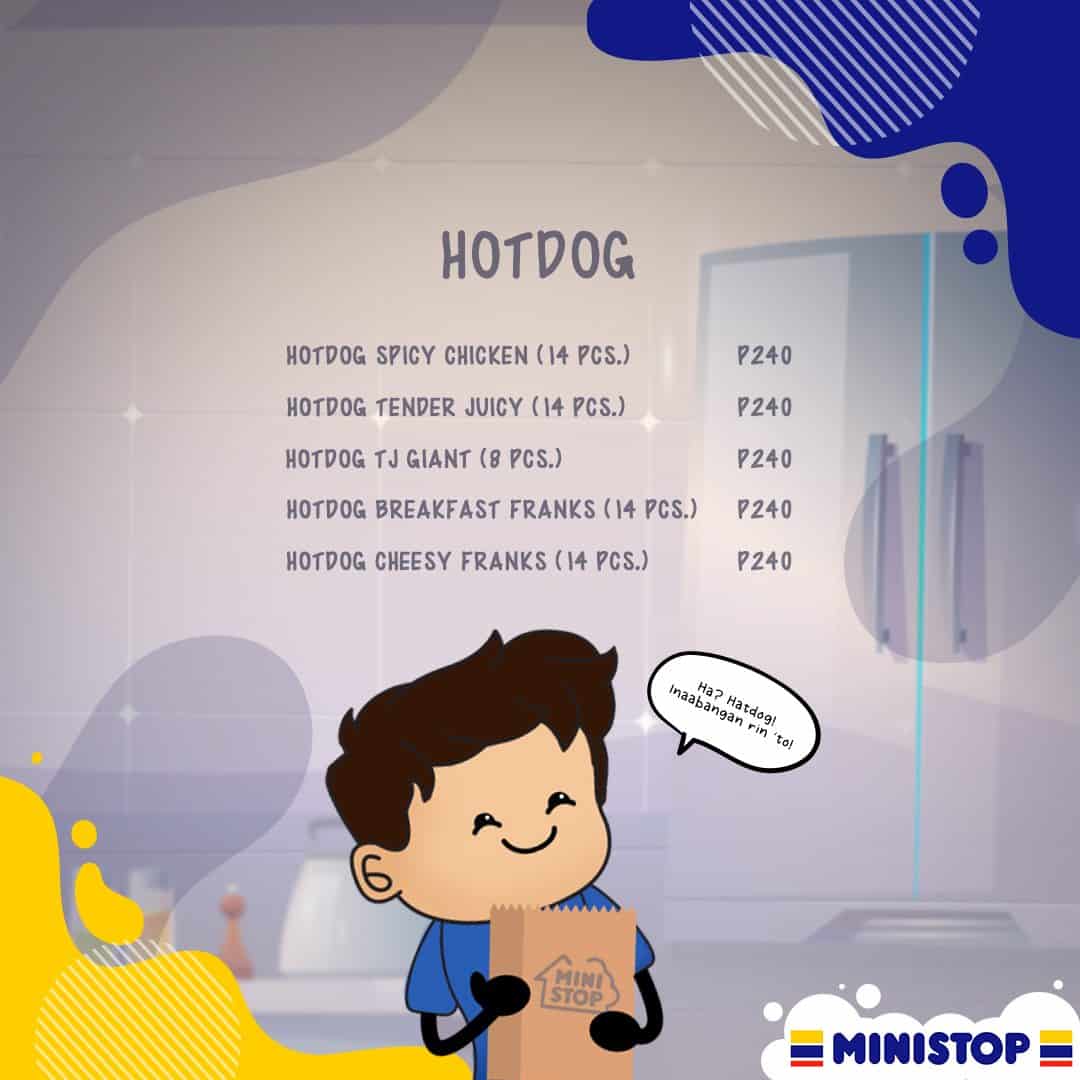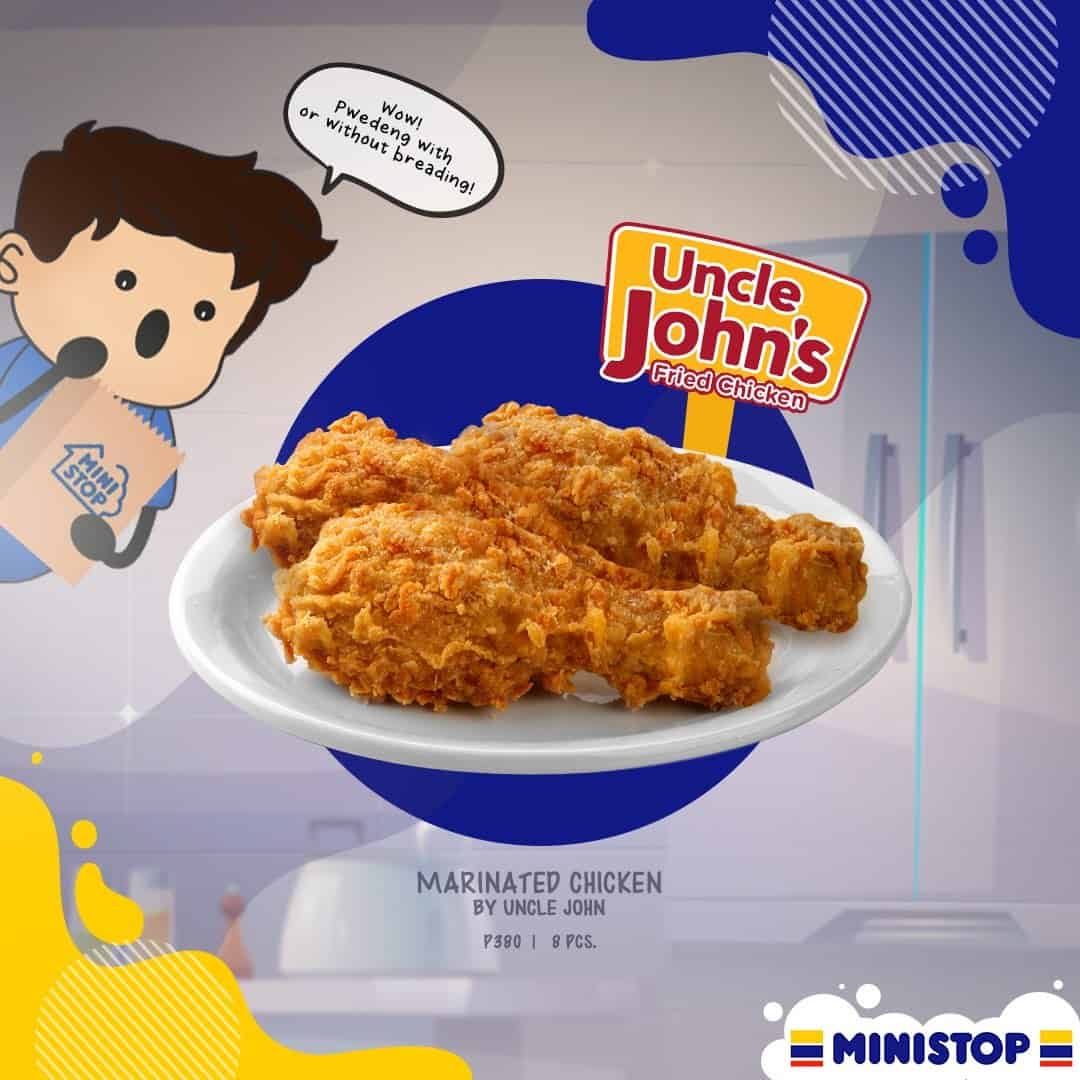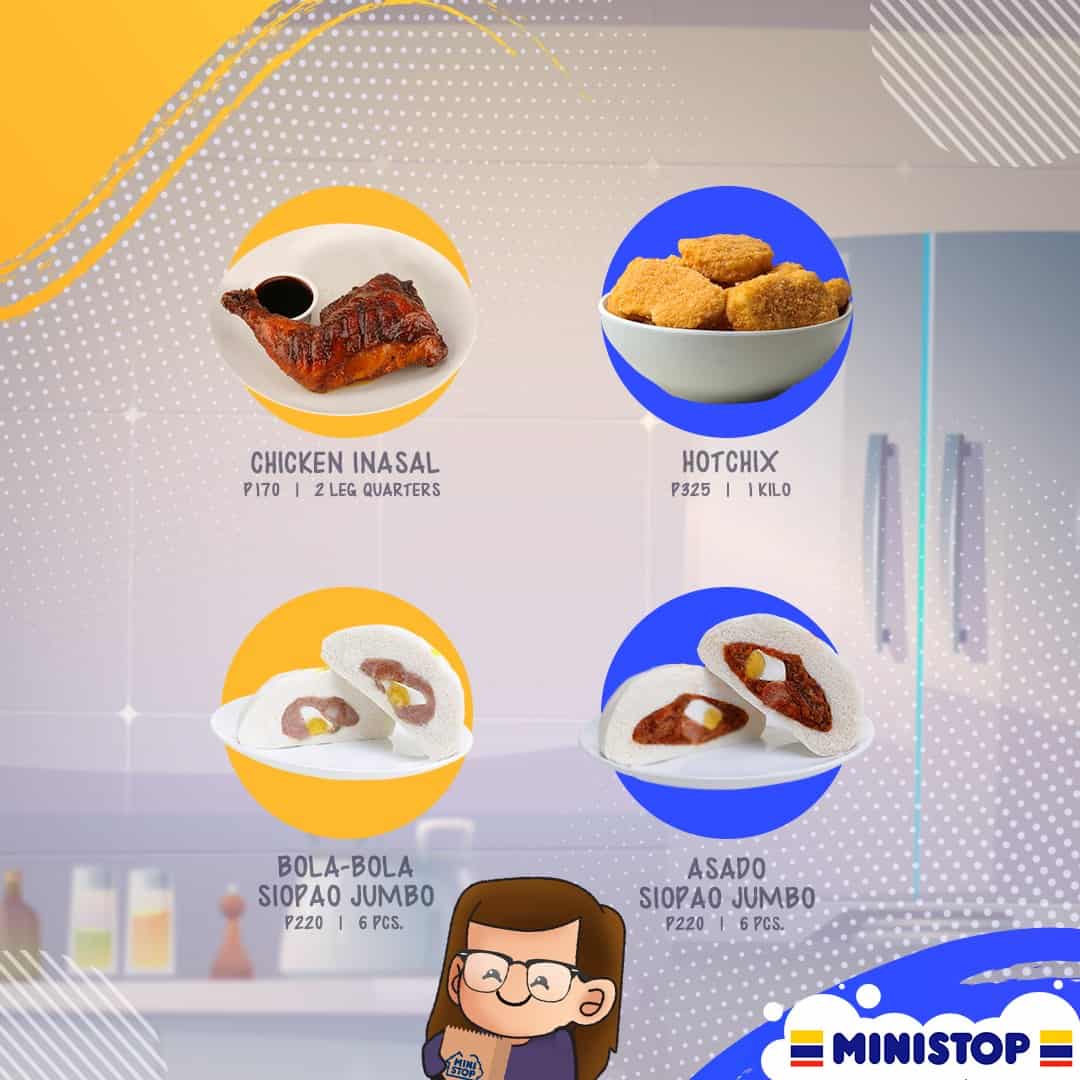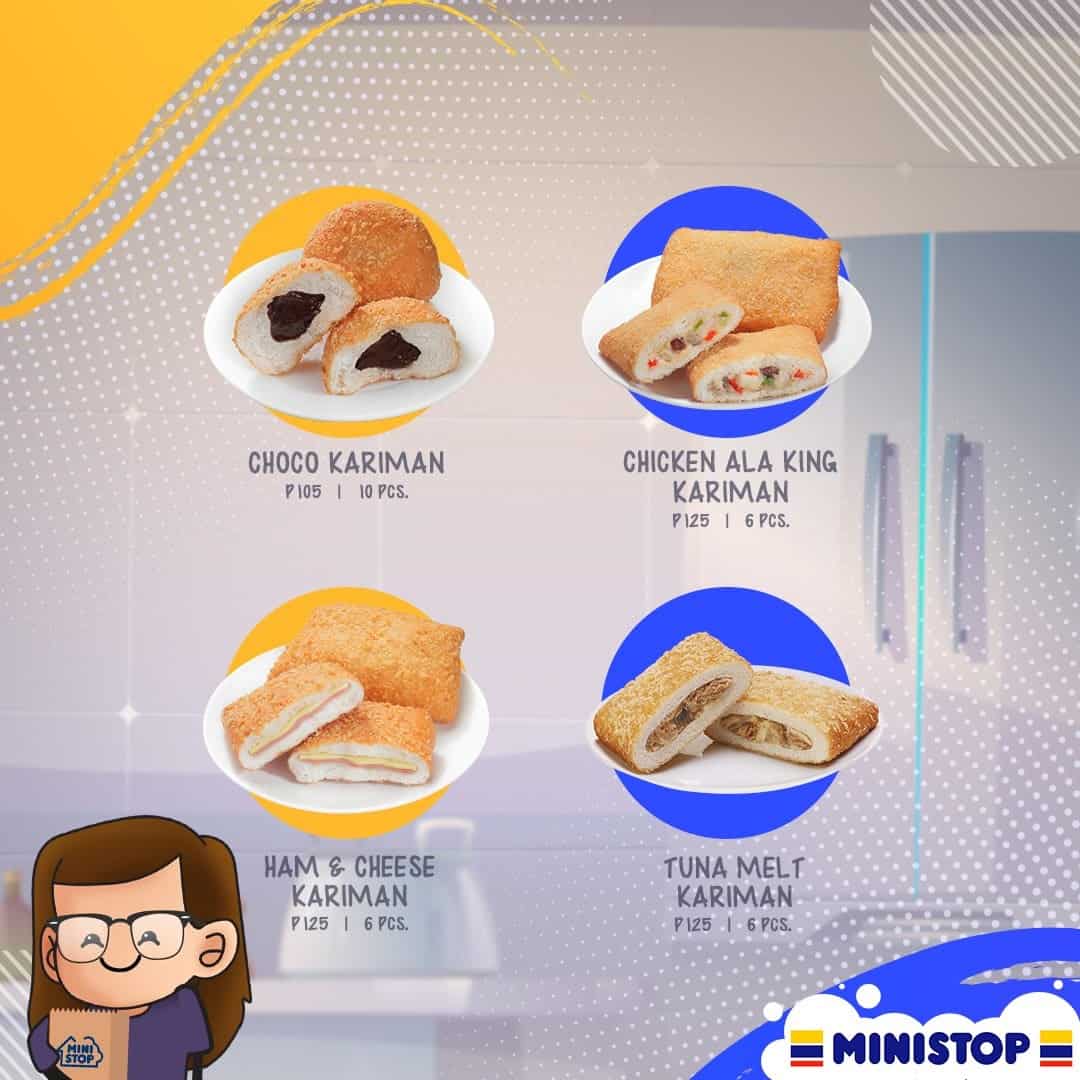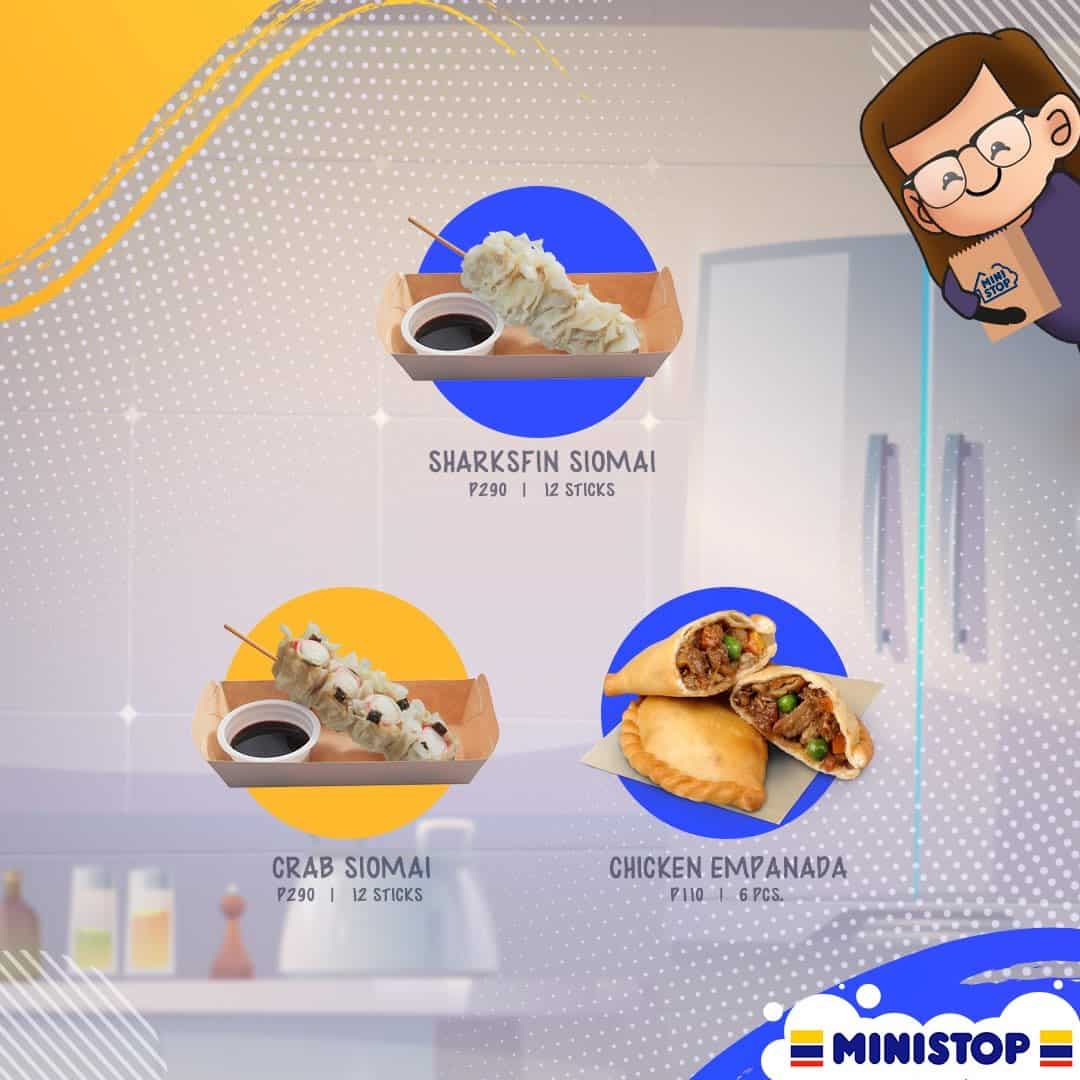 In case the text on the images are not readable, here they are:
Marinated Chicken by Uncle John (8 pcs)- P380
Spicy Chicken Hotdog (14 pcs.) – P240
Tender Juicy Hotdog (14 pcs.) – P240
TJ Giant Hotdog (8pcs.) – P240
Breakfast Franks (14 pcs.) – P240
Cheesy Franks (14 pcs.) – P240
Chicken Inasal (2 leg quarters) – P170
Hotchix (1 kg.) – P325
Bola-Bola Siopao Jumbo (6 pcs.) – P220
Asado Siopao Jumbo – P220
Choco Kariman (10 pcs.) – P105
Chicken ala King Kariman (6 pcs.) – P125
Ham & Cheese Kariman (6 pcs.) – P125
Tuna Melt Kariman (6pcs.) – P125
Sharksfin Siomai (12 sticks) – P290
Crab Siomai (12 sticks) – P290
Chicken Empanada (6 pcs.) – P110
---
More Tips on YouTube ⬇️⬇️⬇️