2020 • 5 • 2
When it comes to french fries, Potato Corner has undeniably become iconic through the years. Who could resist those strips of flavored fries, right?
Need a Potato Corner fix? You can finally have them in the comfort of your own home! Potato Corner is now offering Cook-at-Home kits! Share them with the rest of your family or consume it whenever you want.
Cook-At-Home Kit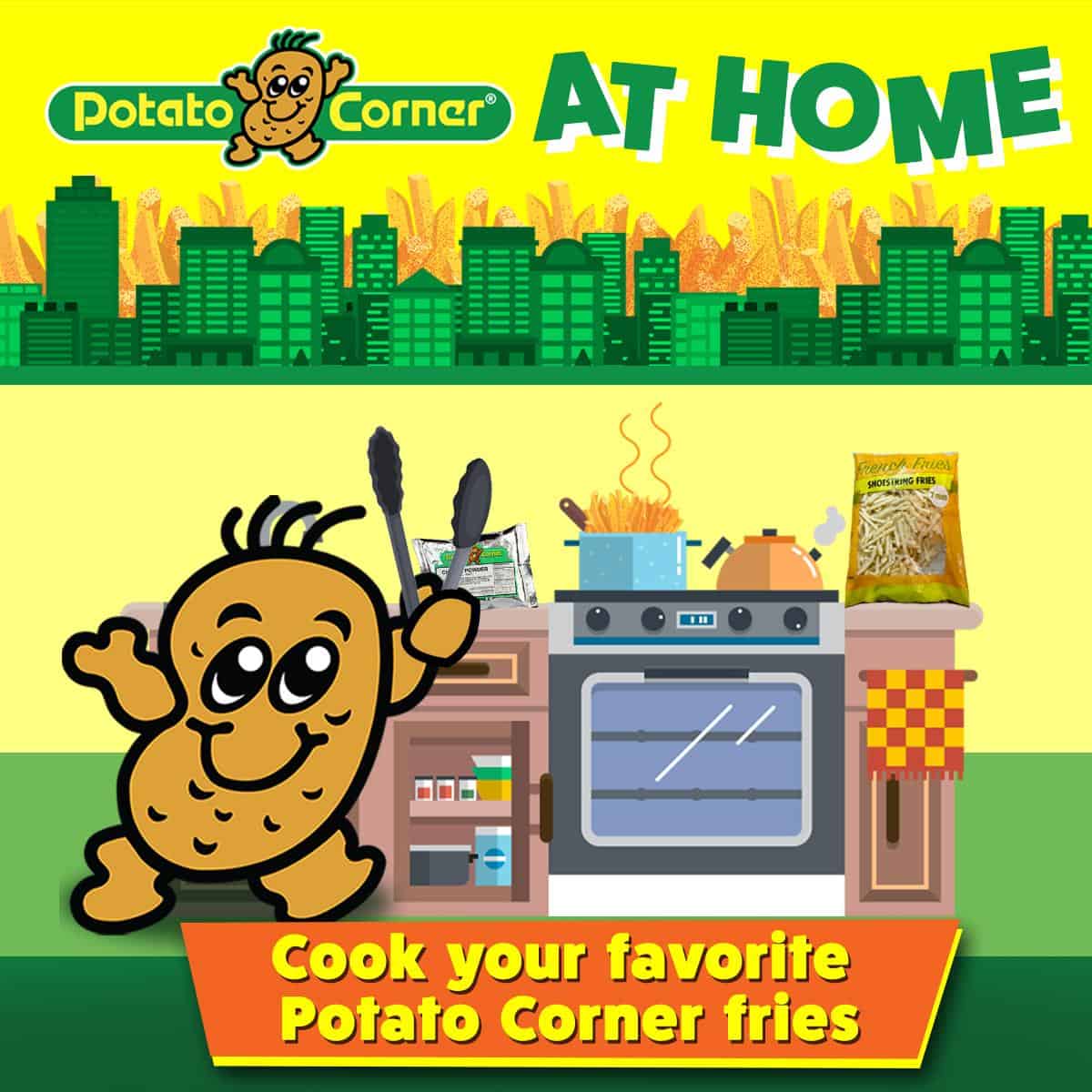 So, what are the items included in the kit and how much is it? The kit is available for P699.
Kit Inclusions
One Bag of Fries (2.5kg)
One Pack of Flavoring (220g)
Available Flavors
Cheese
BBQ
Sour Cream
Chili BBQ
Other Product Bundles
Aside from the shoestring fries, Potato Corner is also offering other product bundles. Check the database and click the sheet labeled "NEW PRODUCTS" to see the area where these new product bundles are available. You will also find the contact numbers for placing your order and delivery. Note: Limited stocks only. Each product bundle comes with one pack of flavoring (220g).
Mini Triangle Hash Brown (1 kilogram): P450
Waffle Fries (2 kilograms): P699
Tater Tots (2 kilograms): P699
Loopys (2.2 kilograms): P799
---
How to Order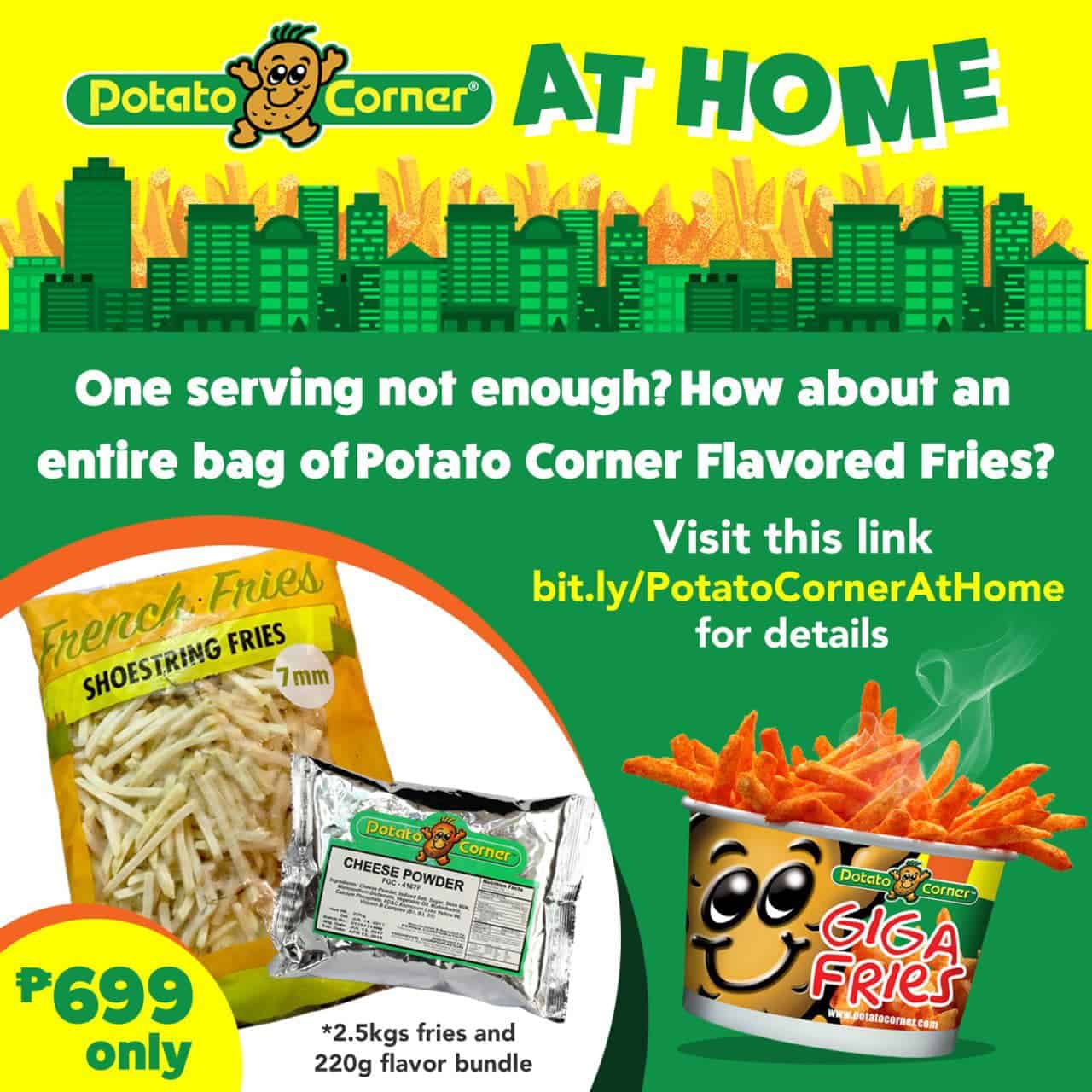 Check the nearest Potato Corner branch to your location in this database: POTATO CORNER LIST OF OPEN BRANCHES!
From the database, you can check the area coverage for delivery, the operating days and hours of each branch, the contact numbers, and the availability of products/flavors.
When you finally identified the branch nearest you, text your order to the number assigned to that branch. The order details must include your order, your name, your contact number, and your delivery address.
The store will send you a confirmation text.
Arrange the mode of payment and the delivery details with the branch. Note that the customer will shoulder the delivery charge.
Upon delivery of the order, check the quality and the authenticity. Beware of copycats and fake products. Potato Corner provided images of authentic packaging in the database.
---
How to Cook Potato Corner Fries
Heat the oil. Best if you use a deep pan for frying as recommended by Potato Corner.
Make sure the fries are golden and crispy before taking out of the pan.
Sprinkle the flavoring.
Shake and mix well.
Enjoy your flavored fries! Happy eating!
---
More Tips on YouTube ⬇️⬇️⬇️