In these trying times, everyone is doing their best to cope with the sudden changes in our routine and lifestyle brought about by the COVID-19 pandemic. No matter how quick or slow we ride the "new normal" wave, one thing is sure — we are all trying to adjust the best way we can.
Some of us have revisited passions that, for the longest time, were pushed to the back of our minds or the bottom of our priorities. Some have been trying to explore new hobbies and discover new skills to make better use of our time, distract us from what's happening, or trying out a new project or business idea.
If you want to take advantage of this time to learn a new skill, Klook has launched its Home-Based Experiences, including DIY activities and virtual workshops. Here are some of the Klook-curated workshops and projects. We also provided links where you can see the details and book.
---
WHAT'S COVERED IN THIS GUIDE?
Acrylic Painting Kit with Tutorial Video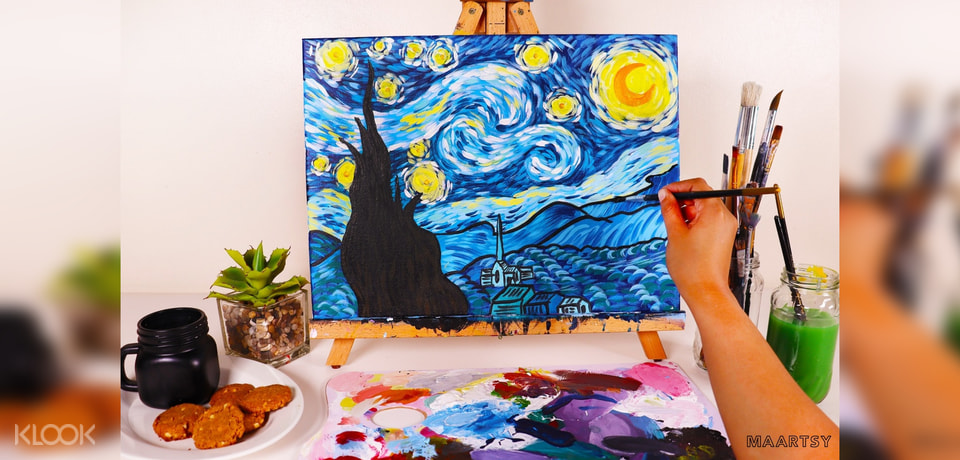 Beginners and even those without experience in painting need not be intimidated when you book your kit and the video tutorial. You won't have to think about the types of brushes and the color paints because those will be provided already. Along with the step-by-step instructions, the tutorial video also includes color mixing and brush stroke techniques. The kit usually contains canvas, palette, paints, and paintbrushes. Note that this might vary depending on the availability of the materials. Select the pick-up date that suits your schedule best. Here are your painting subject options:
Starry Night by Van Gogh
Sunset Forest Mountain
✅ GET PAINTING KIT HERE
---
Online DIY Playdough Workshop for Kids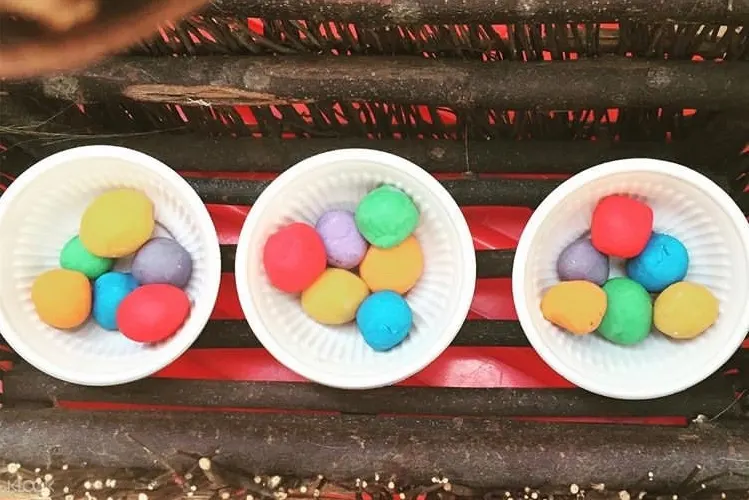 Here's another online workshop that kids and parents will surely enjoy — playdough-making workshop. Using natural ingredients and tools in the kitchen, discover how easy it is to create your own non-toxic play dough that can last for months. This workshop is organized by Flow Retreats, a wellness lifestyle company. The workshop runs for an hour.
✅ BOOK ONLINE WORKSHOP HERE
---
Soy Candle Making Kit with Online Class Voucher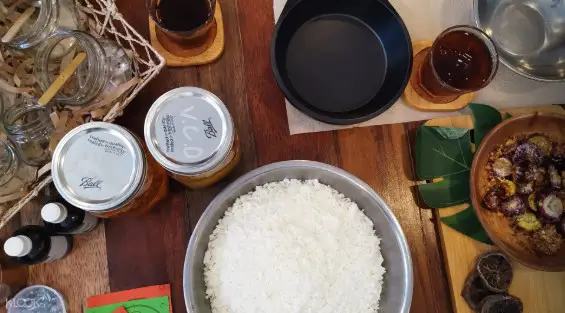 Whether doing it for a gift idea or for personal use, soy candles can help our mind and body relax. Get your own soy candle-making kit and avail of the inclusive online class voucher. The online class schedule is on Saturdays, 2:00 PM – 3:30 PM. The starter kit is composed of essential oils, natural wax, and dried flowers. Select a pick-up date for the kit; choose between Thursday or Friday schedule.
✅ GET CANDLE KIT HERE
---
Adobe Creative Design Workshops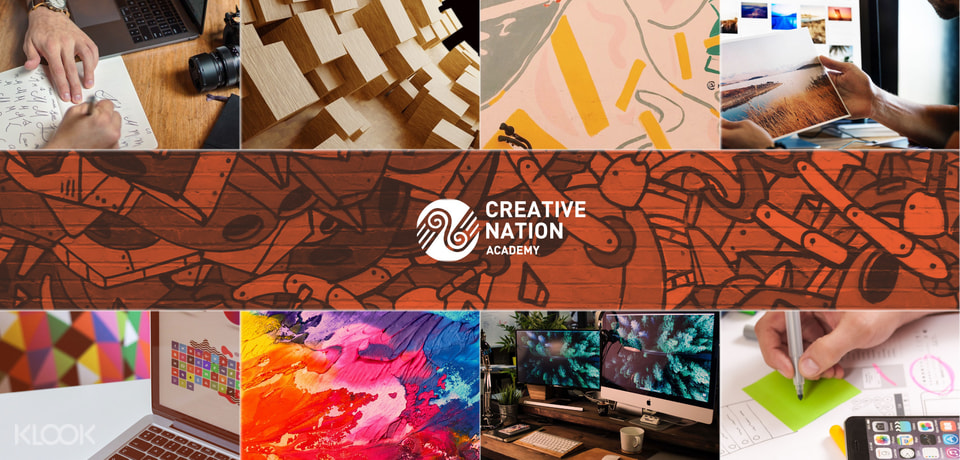 Adobe Creative Design includes video editing, 3D design, vectors, visual effects, graphic design, and other marketing tools. Each workshop is good for three days; it requires three hours per day. These workshops will be facilitated by industry experts and professionals. There are eight kinds of workshop to choose from. You will find the coverage when you click the link provided below.
Adobe Dimension3-Day Online Workshop
Adobe Illustrator3-Day Online Workshop
Adobe Photoshop3-Day Online Workshop
Adobe Premiere 3-Day Online Workshop
Adobe Indesign 3-Day Online Workshop
Adobe XD UI/ UX 3-Day Online Workshop
Adobe Spark 3-Day Online Workshop
Adobe After Effects 3-Day Online Workshop
✅ CHECK WORKSHOPS & RATES HERE
---
Doodle and Coloring Kit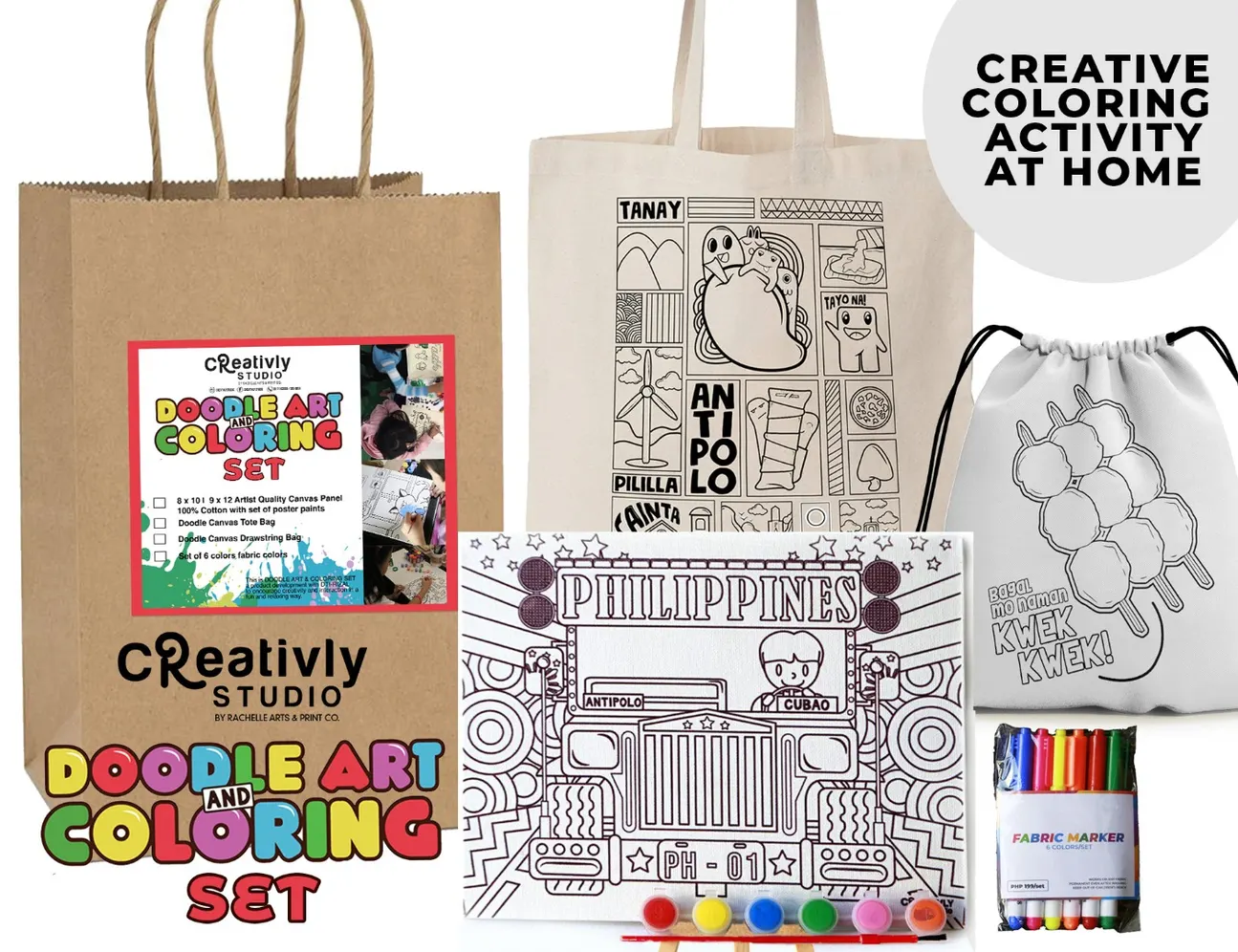 Customize your own canvas bag by coloring your chosen pre-printed design. The design themes for the canvas bags revolve around nature, local destinations, and Philippine culture. The kits provide worthwhile activities for families during community quarantine and help promote local tourism. For a minimum purchase of P1000, the delivery charge is waived for Metro Manila and Rizal province residents. Pick-up dates are scheduled on Wednesdays and Fridays. These are your package options:
Doodle Canvas Tote Bag
Doodle Canvas Coloring Set + Doodle Drawstring Bag
Doodle Canvas Coloring Set + Doodle Canvas Tote Bag
✅ GET COLORING KIT HERE
---
Basic Bartending Online Course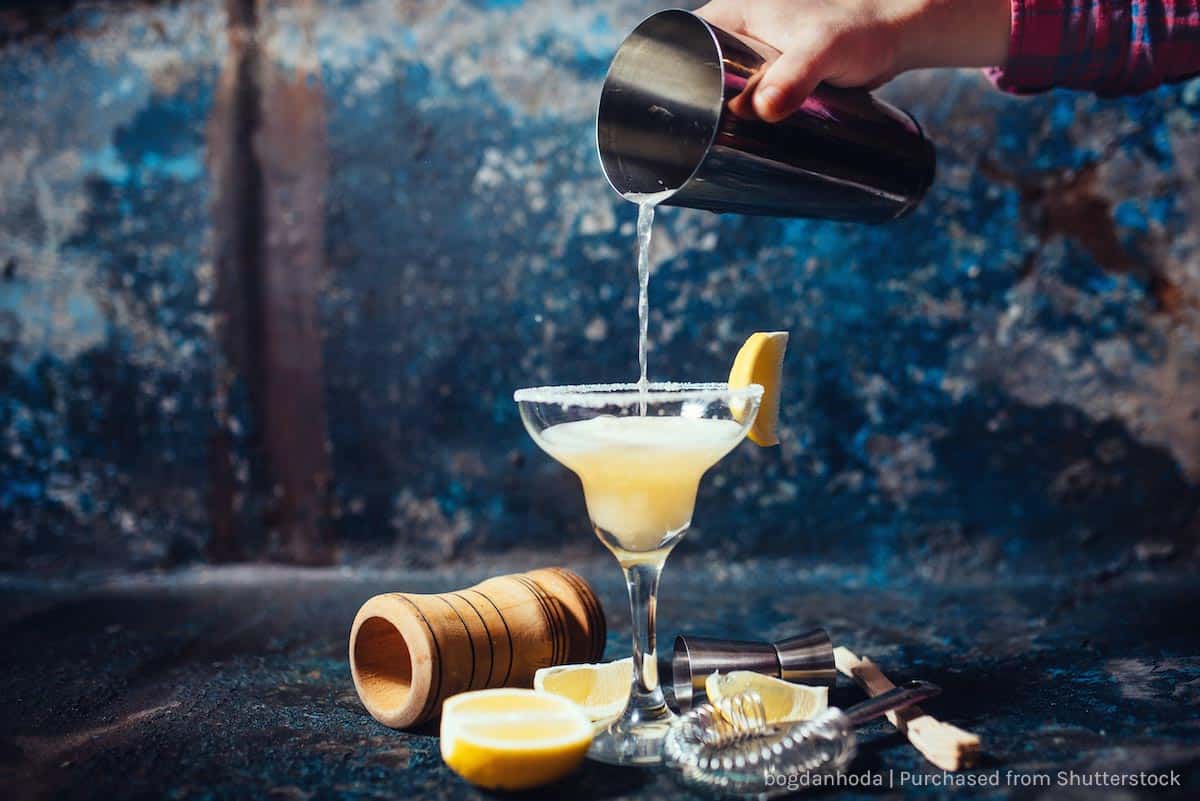 There are several bartending courses online. The one on Klook will teach you how to make simple cocktails by showing you basic bartending techniques. Just follow the lead of the professional instructors/bartenders.
✅ BOOK KLOOK BARTENDING COURSE HERE!
---
Coffee Brewing Kit with Online Class Voucher

Hello, coffee addicts! Want to level up and enrich your knowledge about coffee? This coffee-brewing starter kit will also grant you access to a live class on Saturdays (2:00 PM – 3:30 PM). Decide on the live class schedule and coordinate with the management. Select your pick-up date for the kit — Thursdays and Fridays only.
✅ GET KIT + ONLINE CLASS VOUCHER HERE
---
DIY Herb Gardening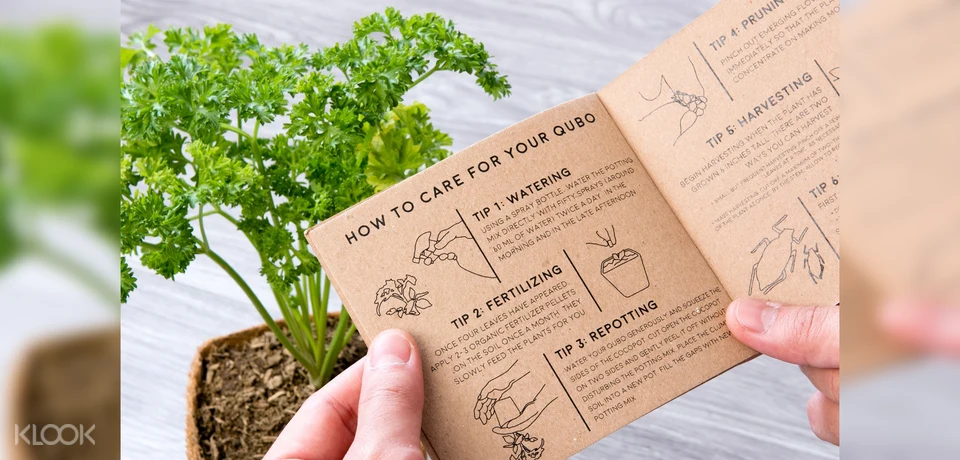 For most people, gardening is therapeutic. During this community quarantine, some have turned to gardening to pass the time or to relieve stress. Foodies will be happy to know that you can have your own edible herb garden kit and have it delivered to your home (Metro Manila area only). Choose from these five bundle options:
Italian Cuisine Bundle
Asian Cuisine Bundle
Tea Time Bundle
Steak Seasoning Bundle
Salad and Garnish Bundle
✅ GET GARDEN KIT HERE
---
2020 • 7 • 10
More Tips on YouTube ⬇️⬇️⬇️