IMPORTANT: Before working on the arrival requirements, know that Philippine quarantine and testing requirements and protocol differ depending on the traveler's vaccination status. READ THIS FIRST: PHILIPPINE TESTING & QUARANTINE PROTOCOL!
---
This post was last updated on: 2021 SEPTEMBER 17.
For more updated info, visit the official website of the Clark International Airport.
---
As part of the response to the COVID-19 pandemic, all international passengers arriving in the Philippines are required to follow strict protocols in line with the resolution of the Inter-Agency Task Force for Emerging and Infectious Diseases (IATF- EID).
In this post, we'll discuss the arrival protocols for all international passengers arriving at Clark International Airport, which serves Central Luzon and Metro Manila. However, note that there are still travel restrictions in place. Make sure to check the Bureau of Immigration's advisory on the passengers allowed to travel to the Philippines.
Before we go to the specific airport process, it is important that you're familiar with the quarantine and testing protocol when traveling to the Philippines. The rules and requirements vary depending on your vaccination status.
Because these policies change a lot, we decided to create a separate post for it. READ THIS FIRST: LIST OF PHILIPPINE QUARANTINE & TESTING REQUIREMENTS & PROTOCOL! ✅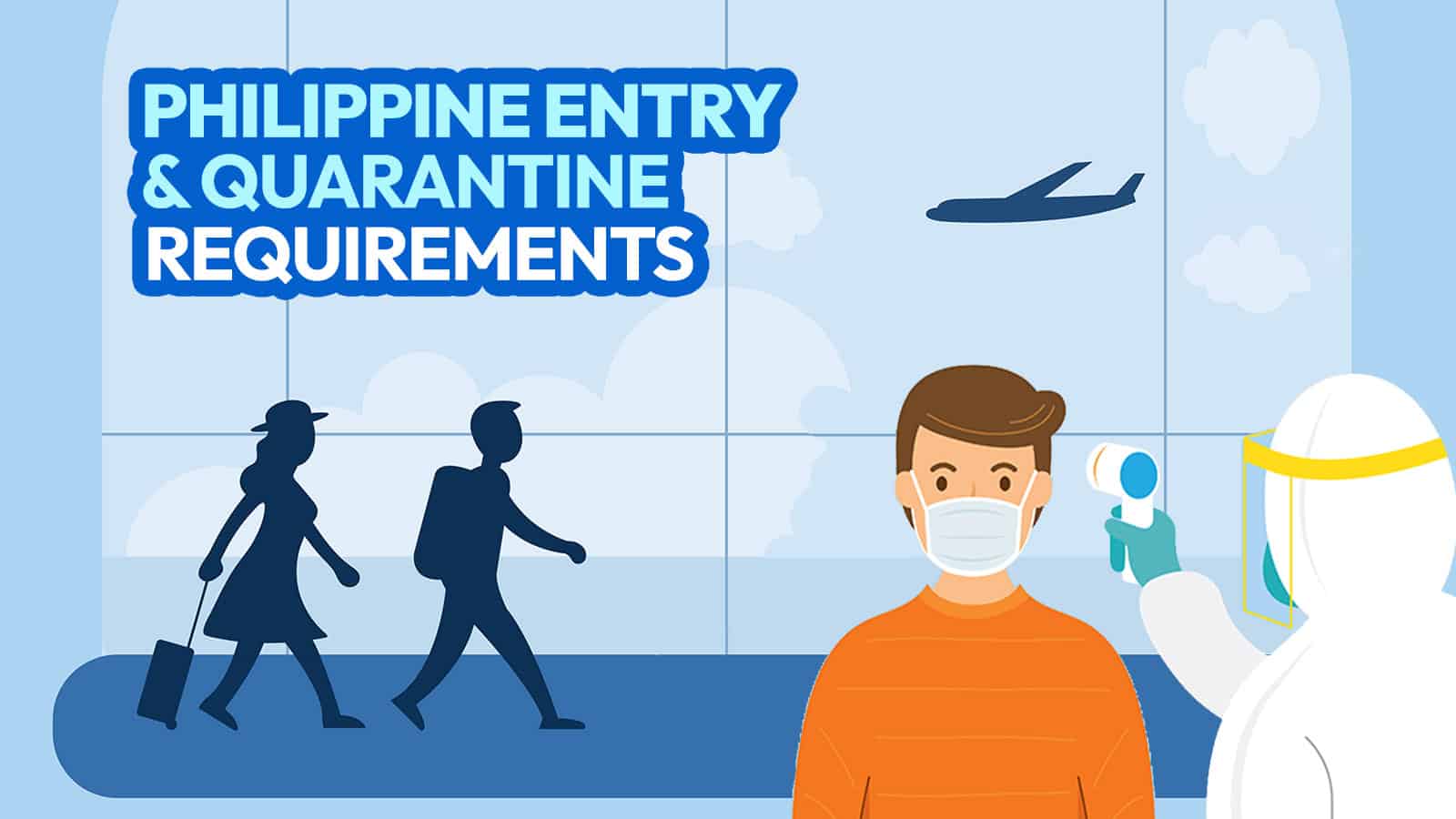 Now that you know the testing and quarantine requirements, here's what to expect when traveling to the Philippines.
WHAT'S COVERED IN THIS GUIDE?
What to Do Upon Arrival
1. Accomplish the necessary forms before your arrival.
All passengers are required to submit the following forms upon arrival. But fill out these forms before your flight. The links below will take you to the corresponding forms.
One Health Pass (by Bureau of Quarantine). All travelers (including children) must accomplish this form.
Electronic Case Investigation Form (eCIF)
– For Overseas Filipino Workers (Land-based and Sea-based OFWs): DashLabs
– For Non-OFWs & Foreign Nationals: PadLab.ph
A QR code will be sent to you through email. Make sure to print or save a copy of it on your mobile device.
2. Health Check and Verification
A Bureau of Quarantine personnel will validate your Health Declaration Card.
Non-OFWs and foreign nationals must proceed to Philippine Airport Diagnostic Laboratory (PADLab) desk for CIF verification and payment for the RT -PCR Test (P4,000).
3. Hotel and Transport Arrangement
After health verification, go to the designated One Stop Shop Booth for hotel assignment:
For OFWs (Land-based or Sea-based), approach the Overseas Workers Welfares Administration (OWWA) booth
For Non-OFWs & Foreign Nationals, proceed to the Department of Tourism (DOT) booth. You must present your booking confirmation for your hotel and transportation.
❗️ For the list of BOQ accredited quarantine hotel that you can book in advance, you may check this: LIST OF DOH-ACCREDITED QUARANTINE HOTELS IN CLARK!
For how many days should you stay at a quarantine hotel? That depends on your country of origin and vaccination status.
IF YOU'RE TRAVELING FROM GREEN LIST COUNTRIES: 7 DAYS but only if you meet ALL of the following conditions:
your port of origin is on the list of GREEN countries, territories and jurisdictions.
you stayed exclusively in Green List Countries within the past 14 days before your arrival date in the Philippines.
you're fully vaccinated (in the Philippines or abroad)
your vaccination status can be verified by authorities as valid upon your arrival
IF YOU'RE TRAVELING FROM YELLOW / RED LIST COUNTRIES: 10 DAYS (14 days total but only the first 10 are to be spent at the quarantine hotel and the remaining four days at home). Note that for RED list countries, only returning Filipinos traveling via government-initiated or non-government repatriation, and Bayanihan Flights may be allowed entry but they are still subject to strict quarantine protocols.
4. Immigration & Customs Check
Once you have your accommodations checked and arranged, proceed to the Immigration counters.
When you're through, pick up your bags and clear the Customs check.
5. Hotel Quarantine
At the Arrival Hall, find the bus assigned to you. This should take you to your designated hotel (OFW) or pre-booked quarantine hotel (non-OFW, foreigner).
Upon arrival, follow the check-in procedure of the hotel. Note that accommodation establishments may have additional requirements or protocols that you must follow.
Depending on your country of origin and vaccination status, you will be spending the next ten or seven days here, with the RT-PCR test to be conducted on the seventh or fifth day.
6. Swab Test (RT-PCR Test)
On the 7th or 5th day from the day of your arrival in the Philippines, a medical personnel will conduct your RT-PCR Test.
The result will be sent to you through email within the next 24-48 hours.
Passengers who exhibit symptoms anytime from the day of the arrival will be subjected to an RT-PCR Test immediately.
7. Going Home
If you test negative, only then will you be be allowed to leave the quarantine hotel.
Land-based OFWs may contact OWWA to arrange their transport.
Non-OFWs and foreign nationals must arrange their own transport.
You shall also be endorsed to your respective Local Government Unit (LGU) to coordinate your transfer from the quarantine hotel to your home.
You need to complete the 14-day quarantine at home. You will be under the monitoring of the Barangay Health Emergency Response Teams for the remainder of quarantine period.
---
Important Guidelines and Reminders
Only passengers with confirmed flight bookings and valid travel documents are allowed to enter the terminal. Passengers will be allowed to enter the terminal three hours before their flight, if domestic and four hours before their flight, if international.
Intrazonal movements between places under GCQ or MGCQ shall be permitted subject to the regulations imposed by the concerned LGU, if any, which should be submitted to the Deparment of the Interior and Local Government (DILG).
To check the complete details of the temporary restrictions on the international arrival and departure, you may see this post from the Bureau of Immigration.
Wear face mask and face shield at all times inside the terminal. You will not be allowed to enter without them. Bring extras in case it breaks.
Observe social distancing. Follow social distancing markers on queues. Observe one seat apart when sitting on gang chairs while waiting.
---