These days, if anyone brings up traveling from Manila to Cebu, our minds take us to the skies. I know this because when I mentioned to my family and friends that I was Cebu-bound, they assumed without question that I would be checking in at an airport. But they were wrong. Because this time around, I'm taking my love for travel to the seas!
Cebu is one of the most popular destinations in the country. While many would instinctively search for flights a prospect of a Cebu trip, there are still a lot out there who prefer traveling by sea. Yes, the travel time is much longer but it comes with several perks, too. First, year-round fares are often cheaper. Second, baggage allowance is waaaay larger. Third, if you book a modern ship, it usually comes with amenities to help you burn those hours.
I recently got to experience traveling from Manila to Cebu on board MV 2GO Maligaya, one of 2GO Travel's newest fleet members. In this article, we'll share with you how to sail to Cebu with 2GO Travel!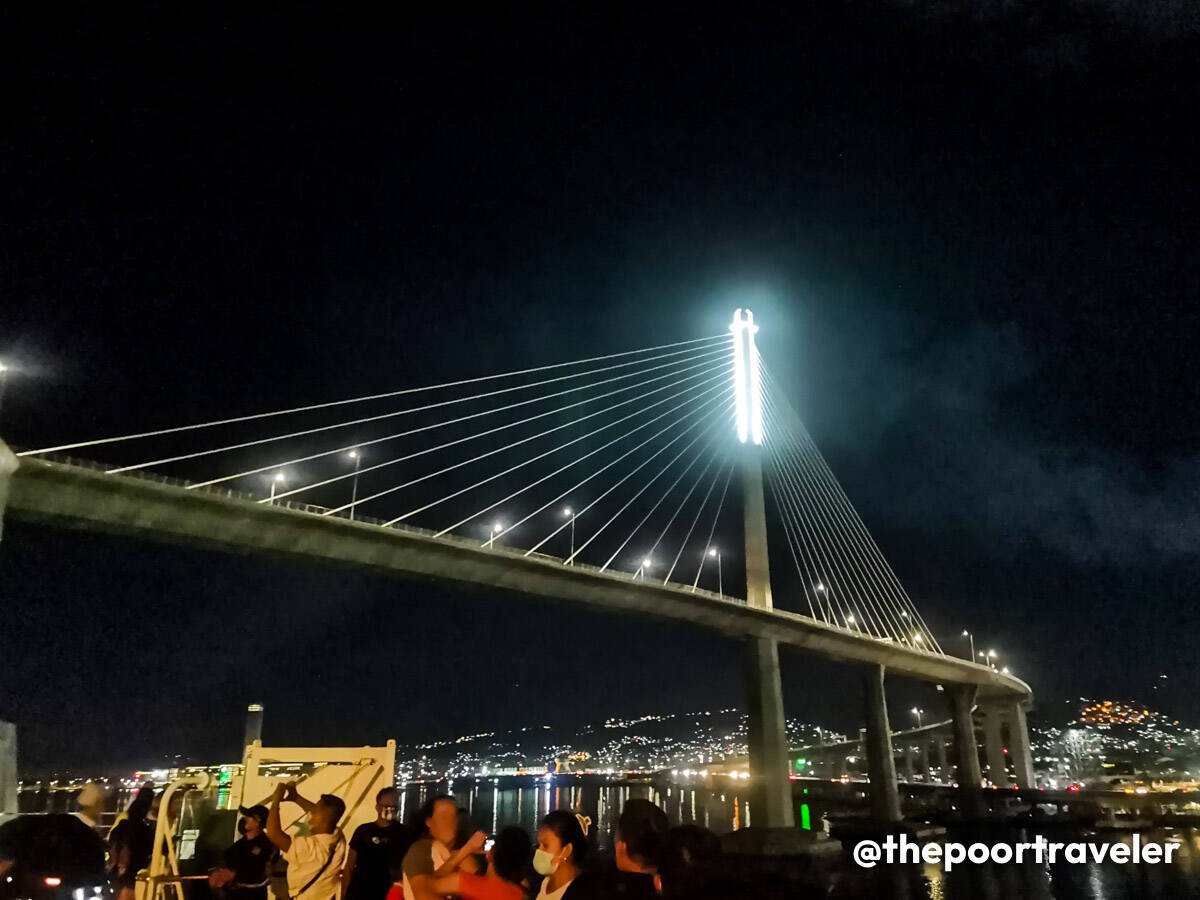 WHAT'S COVERED IN THIS GUIDE?
MANILA-CEBU-MANILA Sailing Schedule
2GO Travel has two vessels that plies the Manila-Cebu route: the St. Therese of Child Jesus and the newer, more modern MV 2GO Maligaya. Both sail to Cebu twice a week. Here's their complete schedule as of this writing.
Below is 2GO Travel's Manila-Cebu schedule as of July 2022.
That said, note that timings can change fast so please contact 2GO Travel directly or do a faux booking on their website for the latest timetable.
MV 2GO MALIGAYA (New Vessel)
MANILA TO CEBU Schedule
Wednesday Departure
Departure (Manila): Wednesday, 6:00 PM
Arrival (Cebu): Thursday, 4:00 PM
Travel time: 22 hours
Sunday Departure
Departure (Manila): Sunday, 6:00 AM
Arrival (Cebu): Monday, 4:00 AM
Travel time: 22 hours
CEBU TO MANILA Schedule
Tuesday Departure
Departure (Cebu): Tuesday, 10:00 AM
Arrival (Manila): Wednesday, 8:00 AM
Travel time: 22 hours
Friday Departure
Departure (Cebu): Friday, 10:00PM
Arrival (Manila): Saturday, 8:00PM
Travel time: 22 hours
MV ST. THERESE OF THE CHILD JESUS
MANILA TO CEBU Schedule
Monday Departure
Departure (Manila): Monday, 9:30 AM
Arrival (Cebu): Tuesday, 12:00 PM
Travel time: 26.5 hours
Thursday Departure (via Batangas)
Departure (Manila): Thursday, 6:00 PM / 6:30 PM
Arrival (Cebu): Saturday, 01:00 AM
Travel time: 31 hours
CEBU TO MANILA Schedule
Tuesday Departure (via Butuan)
Departure (Manila): Tuesday, 3:00 PM
Arrival (Cebu): Thursday, 10:00 AM
Travel time: 43 hours
Saturday Departure (via Ozamis)
Departure (Manila): Saturday, 4:30 AM
Arrival (Cebu): Monday, 01:30 AM
Travel time: 45 hours
---
How much is a 2GO ticket?
The ticket prices vary depending on the type of accommodation you prefer to book. 2GO also has a dynamic ticket pricing so prices change based on many factors including how close your booking date is to your intended travel date.
We did a quick check when booking 1 month ahead and here's what we found for Manila-Cebu route:
MV 2GO MALIGAYA
Value Class / Tourist Class: P1467 (all in)
MV ST. THERESE OF THE CHILD JESUS
Value Class: P1467 (all in)
Tourist Cabin: P1667 (all in)
All accommodation types are priced per bed except the Stateroom, which is booked as a room and comes with 2 tickets.
Unlike other 2GO vessels, all accommodations on MV 2GO Maligaya are air-conditioned. All 2GO Maligaya tickets are also inclusive of all meals on board depending on the schedule of your trip.
We'll be creating a separate post breaking down the different accommodation classes and types onboard!
---
Where to Book Tickets
You can book via 2GO outlets and via the 2GO website.
You may also contact 2GO at (+63 2) 8528-7000 for more information.
---
How to Get to 2GO Pier in Manila
The passenger terminal for MV 2GO Maligaya is at Pier 4 of Manila North Harbor.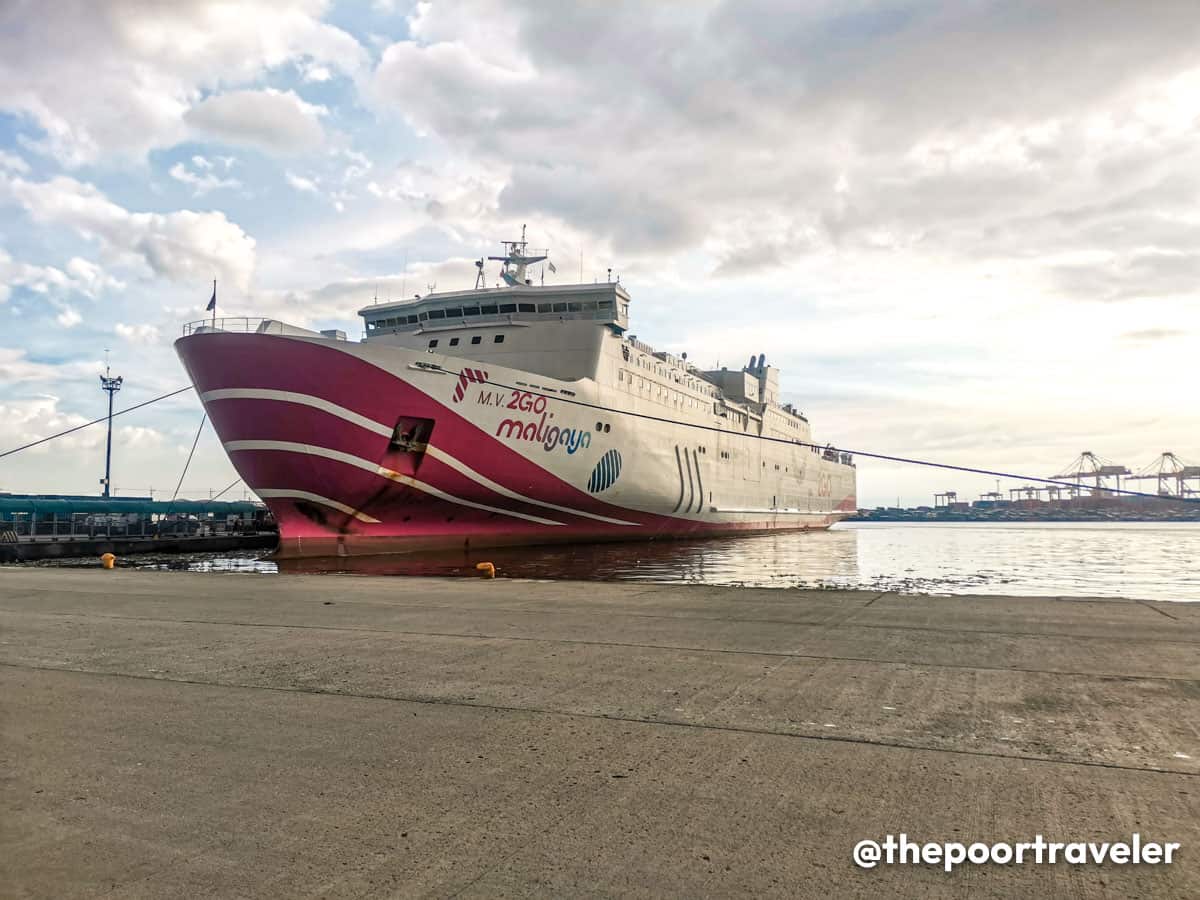 By Taxi or Grab. The most convenient option is to ride a cab or book a Grab. Just pin North Harbor Pier 4 Zaragoza Gate as your destination.
By Public Transportation. Make your way to LRT Carriedo Station. From here, walk towards Evangelista Street and ride a jeepney bound for North Harbor. Get off near Jollibee North Harbor. Then, walk to Zaragoza Gate (or hail a tricycle).
---
How to Check in and Board 2GO
Upon arrival at the port, you need to follow these steps strictly in order to board your vessel: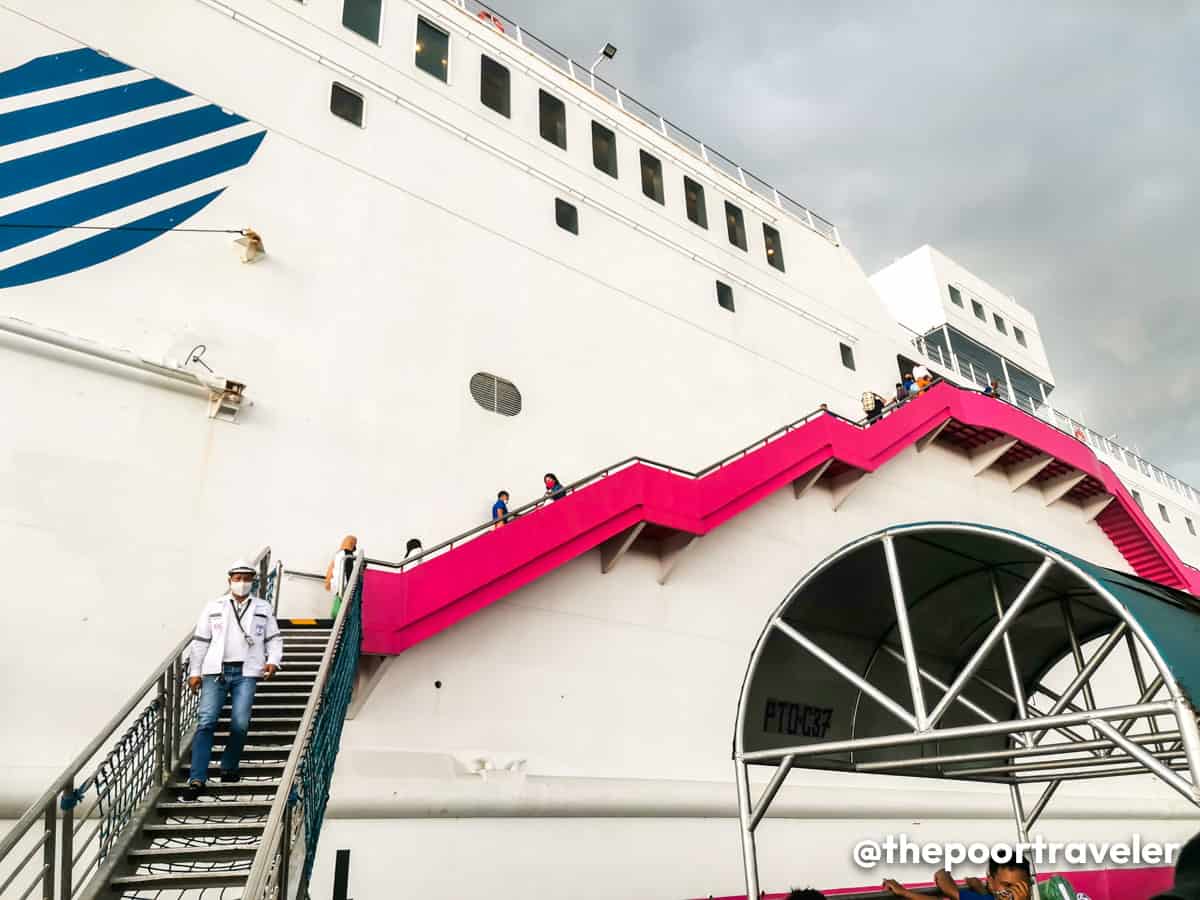 Arrive at the passenger terminal early. If you have cargo or checked baggage, you need to check in at least four (4) hours in order to clear security inspection in time.
Present your ticket upon arrival at the passenger terminal. You may not be allowed to enter the terminal without proof of booking.
Pay the terminal fee. Find the terminal fee counter to settle this.
Have your temperature checked. Before entering the departure area, your temperature will be checked.
Present your ticket and valid ID. At the check-in counter, present your ticket and valid ID to the agent/staff. For the list of accepted IDs, see the FAQs section towards the end of this article.
Wait for boarding at designated area. Passengers will be informed when it's time for boarding.
Board the ship. You will walk to the ship and climb up the stairs for boarding. Upon boarding the ship, present your ticket to the staff, who will ask you to wait at the lobby. When your name is called, you will be shown to your room.
Check in to your room. You will get a key if you're staying in tourist, business class, or stateroom accommodations.
Disembark at Cebu Port. The ship will dock at Cebu Port. There will be an announcement when the ship is arriving at the port and when it's time to disembark. When the right time comes, go down the same stairs you climbed up when you boarded the ship.
From the port, the best way to get to the city center, especially if you have luggage is to take a taxi or book a Grab ride. Grab car rates from the port to hotels in Cebu City or Mandaue City fall between P150 and 250.
---
Frequently Asked Questions (FAQs)
What are the health and safety protocols on board?
Upon boarding, you need to check your temperature with the thermal scanner by the entrance.
While on board, everyone is required to wear a face mask unless you're eating. Staff kept reminding passengers who were not wearing their face masks properly while going around the vessel. You'll find alcohol dispensers at the dining areas and other common spaces.
What are the requirements when sailing with 2GO Travel to Cebu?
The following are the requirements for fully-vaccinated travelers to Cebu City:
Printed copy of the eTicket Itinerary Receipt.
Valid ID (see list of accepted IDs in the next section)
Vaccination card/certificate with QR code
For unvaccinated or partially vaccinated travelers, the following are also required (as of May 2022):
Negative RT-PCR test result from a DOH-accredited laboratory taken within 72 hours; OR
Negative antigen/ saliva test result from a DOH-accredited laboratory taken within 48 hours; AND
Approved S-Pass
In addition, the LGU of your final destination might need more documents from you. Note that Cebu City, Mandaue City, Lapu-Lapu City and the rest of Cebu Province have different sets of requirements, depending on your purpose and vaccination status.
You may check 2GO Travel's Advisory page for the latest announcements. But it's best to contact the LGU directly.
What types of ID are accepted by 2GO Travel?
Philippine Passport
Driver's License
UMID
PRC ID
GSIS Card
SSS Card
Postal ID
Voter's ID
OWWA ID
OFW ID
Seaman's Book
OSCA ID
Firearms License
Student's ID
POEA Card
TIN ID
BIR Taxpayer's ID
PhilHealth Card
NBI Clearance
Police Clearance
How much baggage can I bring onboard?
Each passenger paying the full fare is allowed to have hand baggage weighing up to 50 kg. (Yep, 50 kilos.)
As for the size, it should not be over 20 inches tall and 30 inches wide per piece. The hand baggage should fit the designated accommodation area and should not obstruct other passengers.
Are there showers on board on MV 2GO Maligaya?
Yes. Shower rooms with multiple shower cubicles are available at each accommodation area.
On MV 2GO Maligaya's Deck 5, the shower area and toilet area are shared by passengers in the Mega Value Class, Tourist Premium, and Business Class Premium.
Shower rooms and toilets are also available on Deck 6, near the Business Class for 2 and Business Class for 4 rooms. Staterooms has their own bathroom with a bathtub inside the room.
Will they provide towels and blankets?
Towels, linens, and blankets are provided for business class and stateroom passengers. For Mega Value Class and Tourist Premium, these are not included, but they are available for rent on board.
You are also free to bring and use your own.
Is there available food on board?
Yes. Each ticket is inclusive of meals on board. The meals to be served depend on the schedule of your trip. Our scheduled departure was at 6:00PM and the meals included was dinner and breakfast and lunch the next day.
According to 2GO, in instances of delays, passengers don't have to worry about food because meals will be served for as long as they are on board.
On MV 2GO Maligaya, meals are served in Island Fiesta for Mega Value and Tourist passengers, while Business Class and Stateroom passengers can have their meals in Horizon Cafe.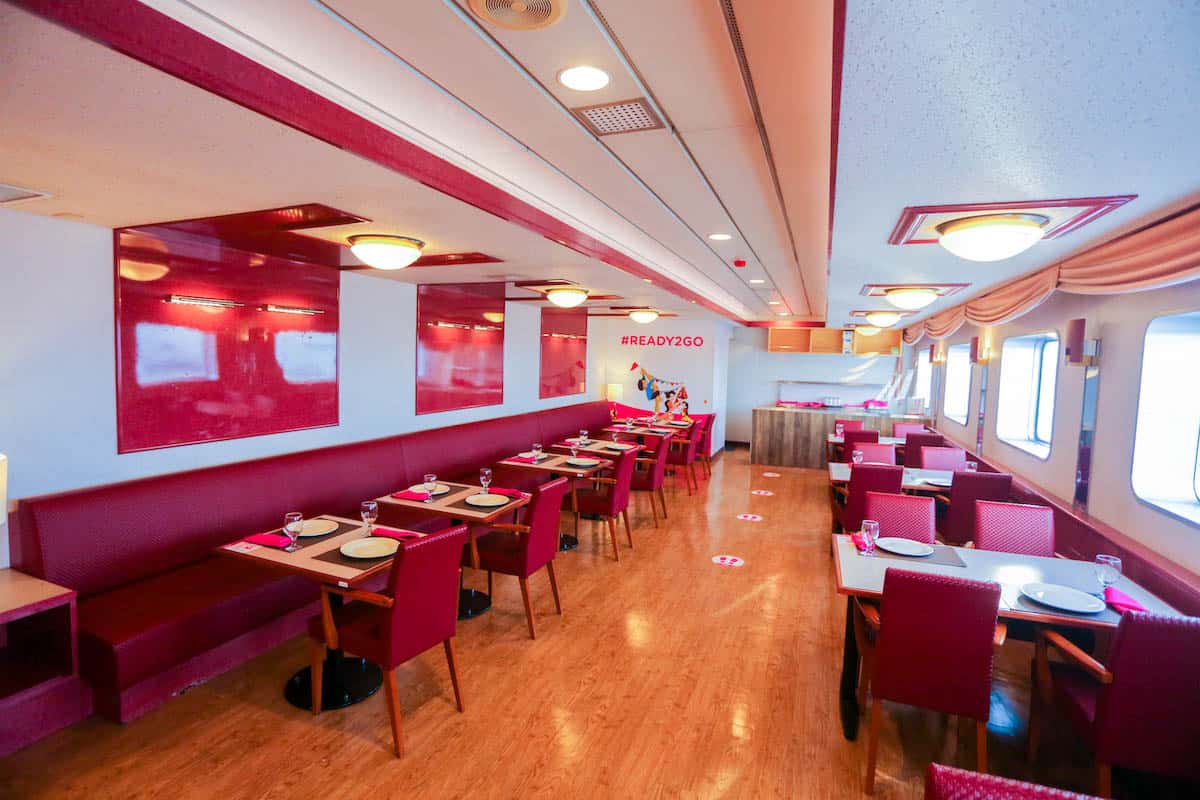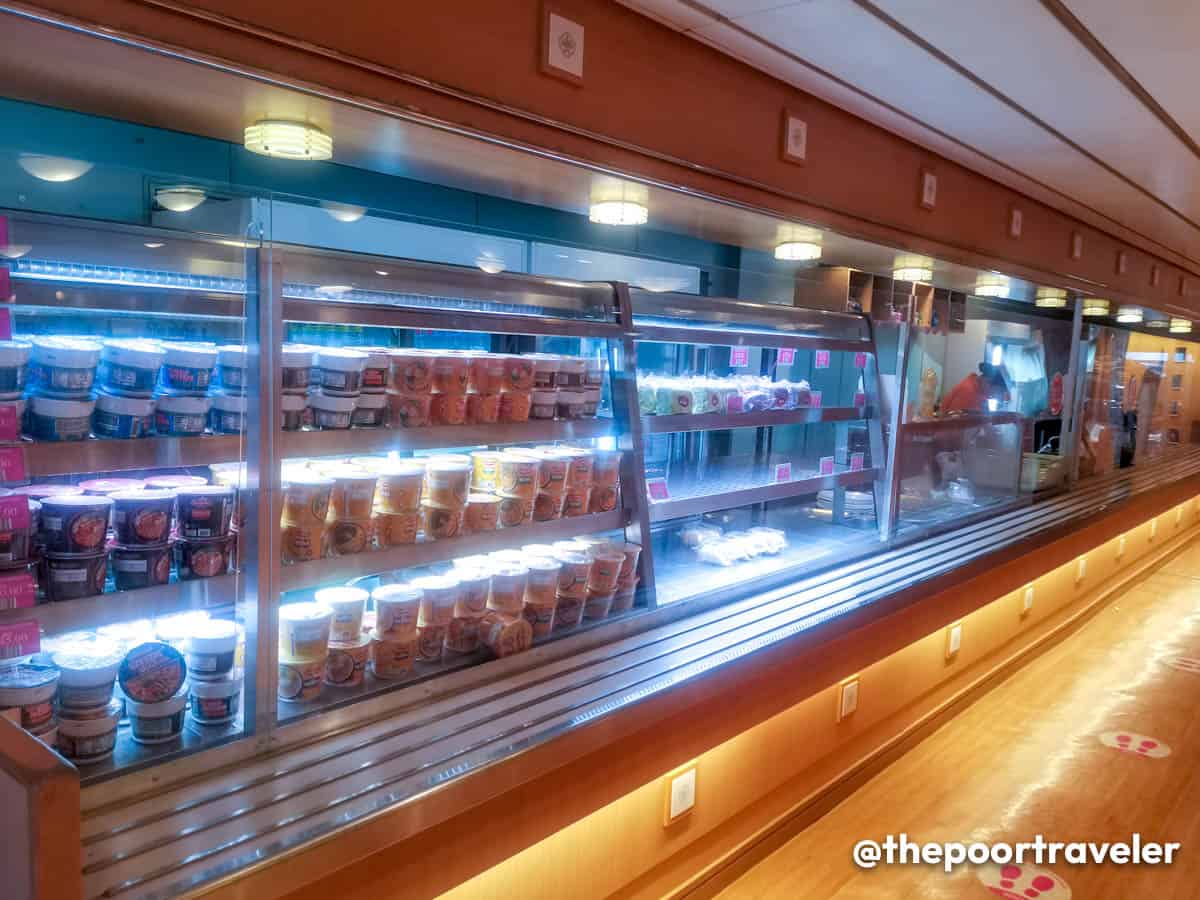 Passengers may also have their meals inside the room. During meal time, staff knocks on doors to deliver meals and passengers may consume it there instead of having to go to Island Fiesta or Horizon Cafe.
Is there a store on board where we can buy snacks?
Yes, on both vessels.
On MV 2GO Maligaya, a convenience store called Quikmart is open. Biscuits, chips, and cup noodles are available. You can also get juice, bottled water, beer, and other beverages here.
Other snacks like sandwiches, siomai, and siopao are also available at Island Fiesta. There are also hot and cold water stations where you can get free water refills and hot water for your instant noodles or coffee.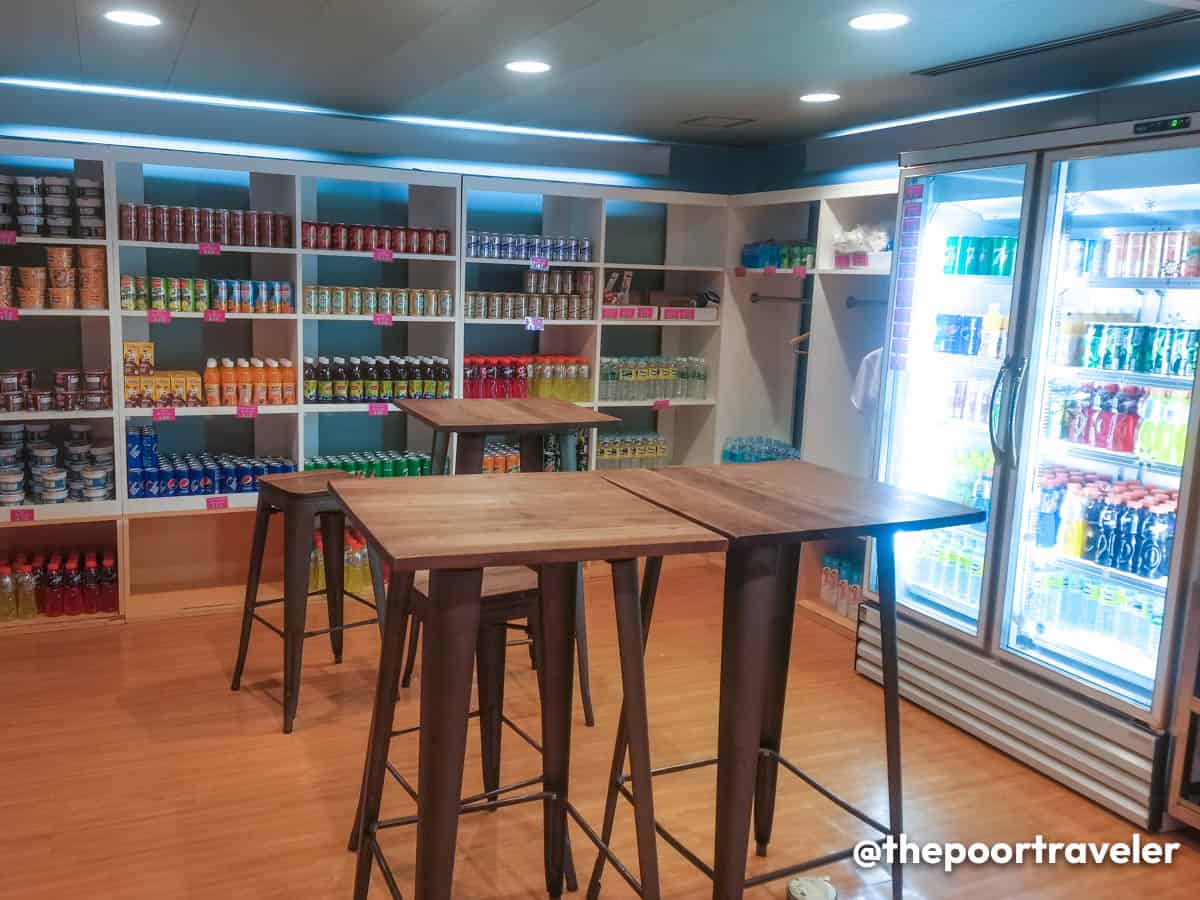 Are pets allowed on the vessel?
Yes, pets and other animals are allowed as long as (1) they are not endangered species, (2) they are properly caged, and (3) they have all the necessary paperwork.
Please get in touch with 2GO directly for the specific documents or permits needed.
What was it like to sail with 2GO? How was the experience?
OK, first of all, full disclosure, our trip was arranged for us by 2GO Travel itself, but I'll still be as objective as I can.
Personally, I've never experienced traveling on a ship prior this ship. A few people I know have never tried or even considered traveling this way because they were afraid of the thought of being in the open sea and feeling huge waves while on board. I myself isn't scared of waves and I don't get sea sick easily. But if you're one of those people, I don't think you should worry much about it. I didn't really feel the vessel move for the most part. It felt like I was in a hotel on land.
What I was concerned about was the long travel time and the possibility of being bored with nothing to do on the ship. The journey from Manila to Cebu took us almost 24 hours, but surprisingly and thankfully, I didn't get bored at any point. Activities and amenities on board would keep you occupied for much of the journey and it could make you feel like it's already a part of your vacation.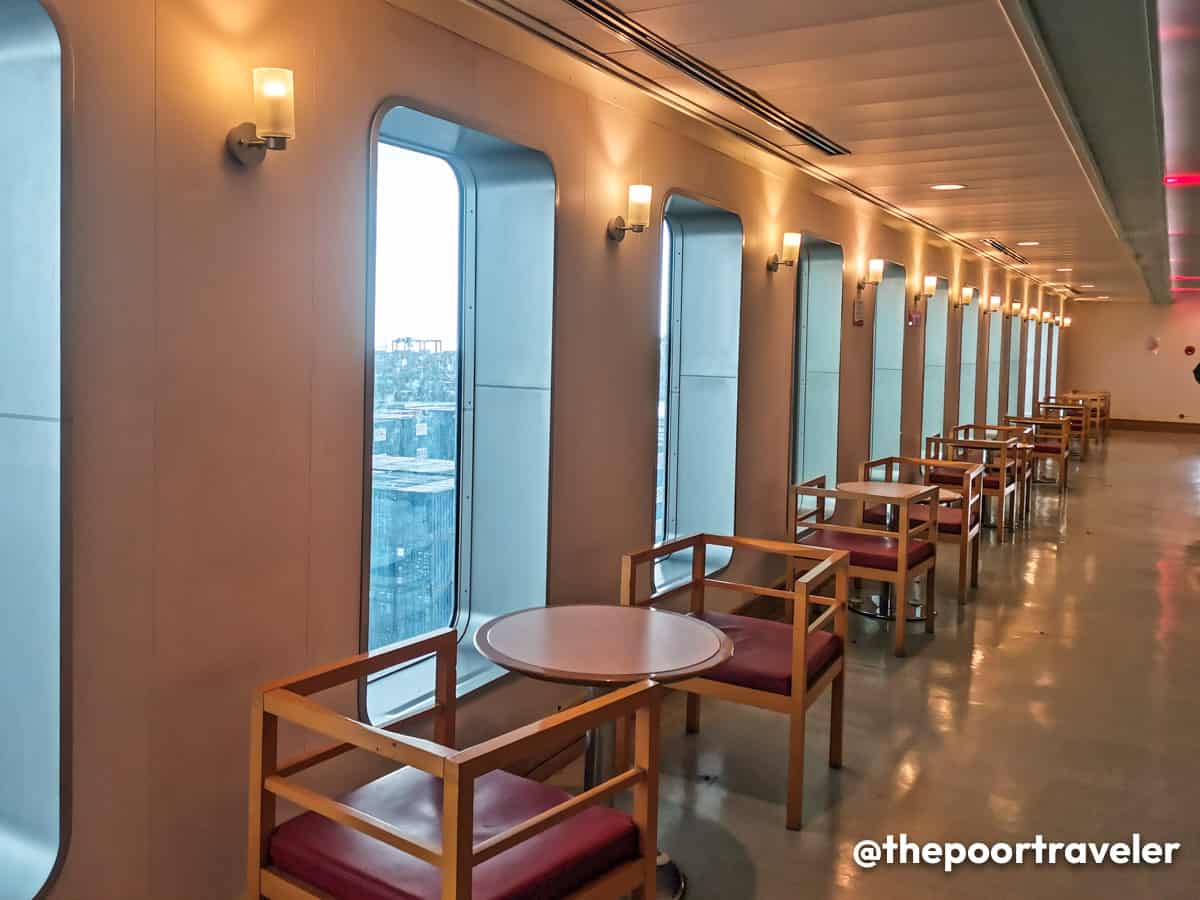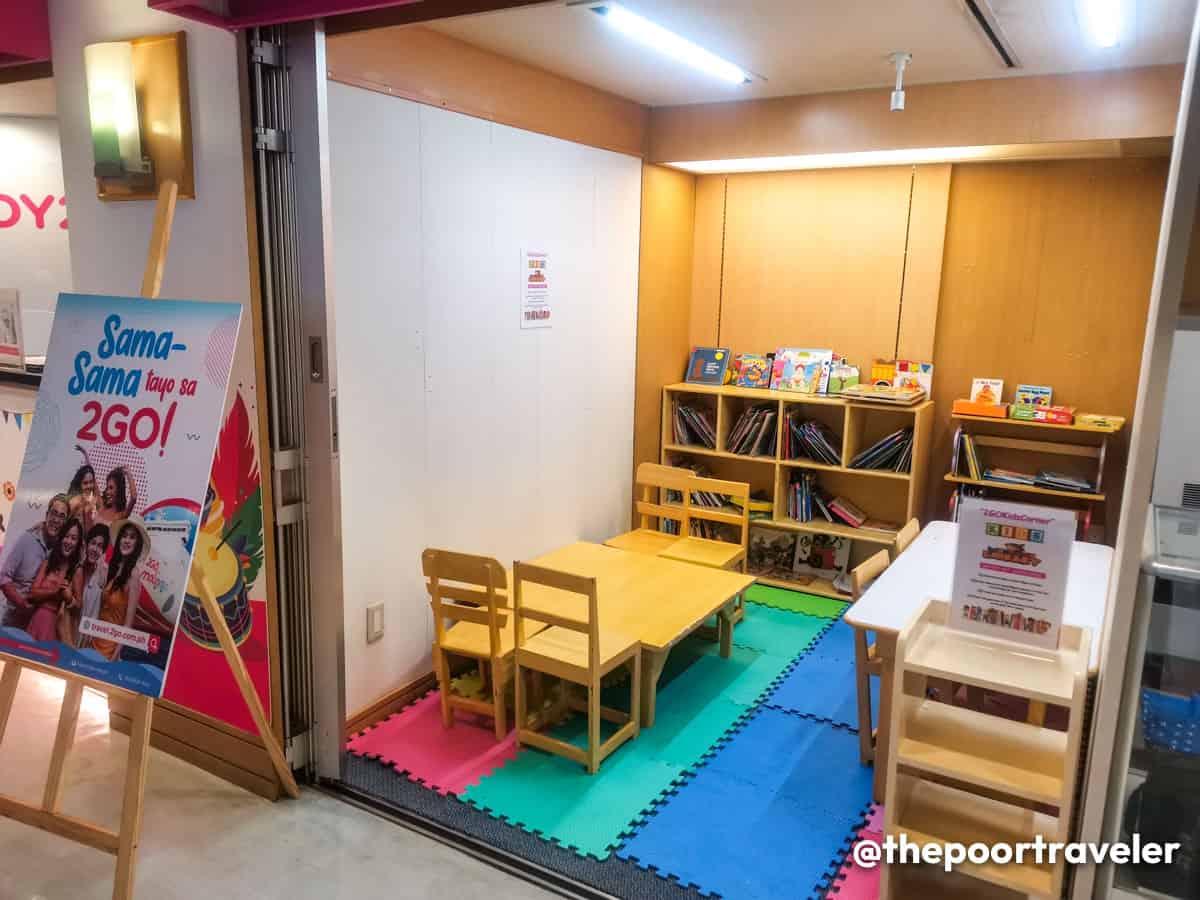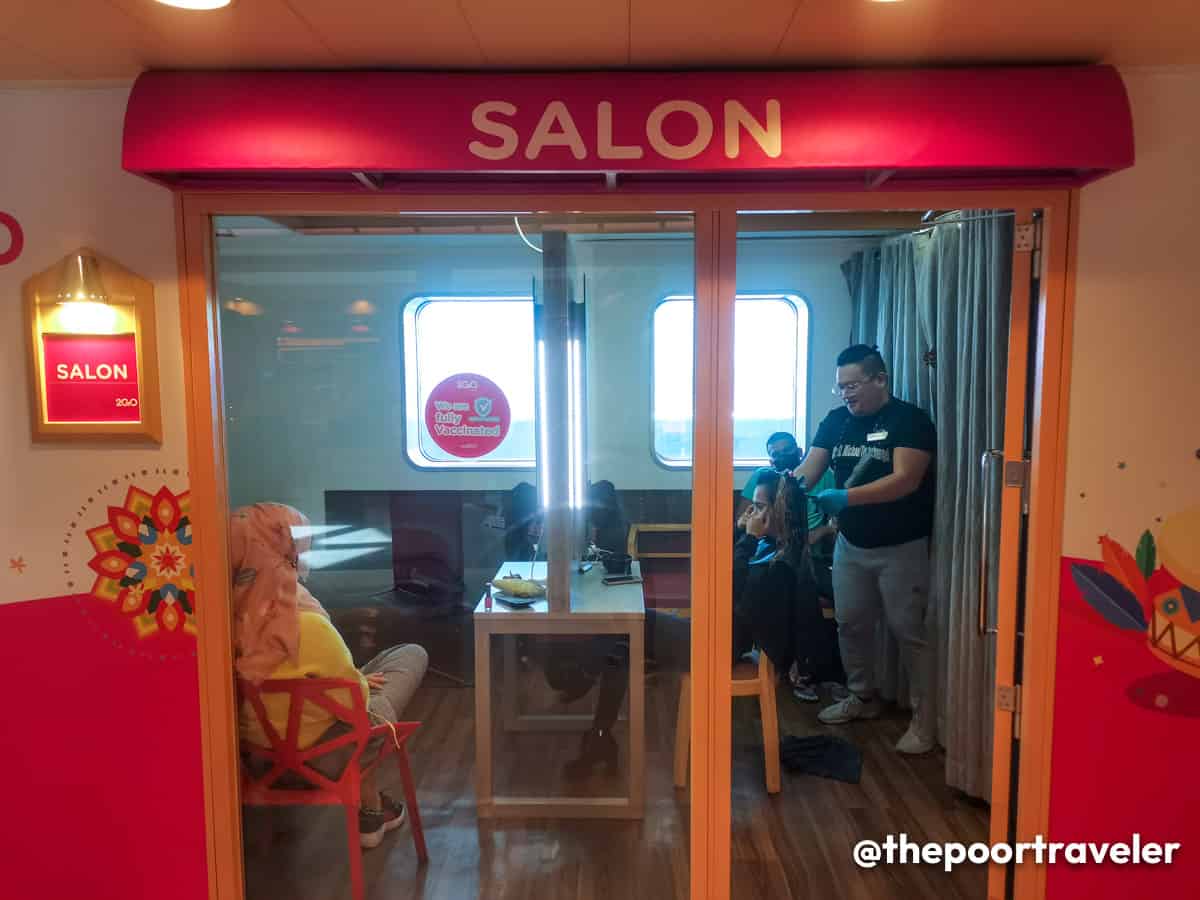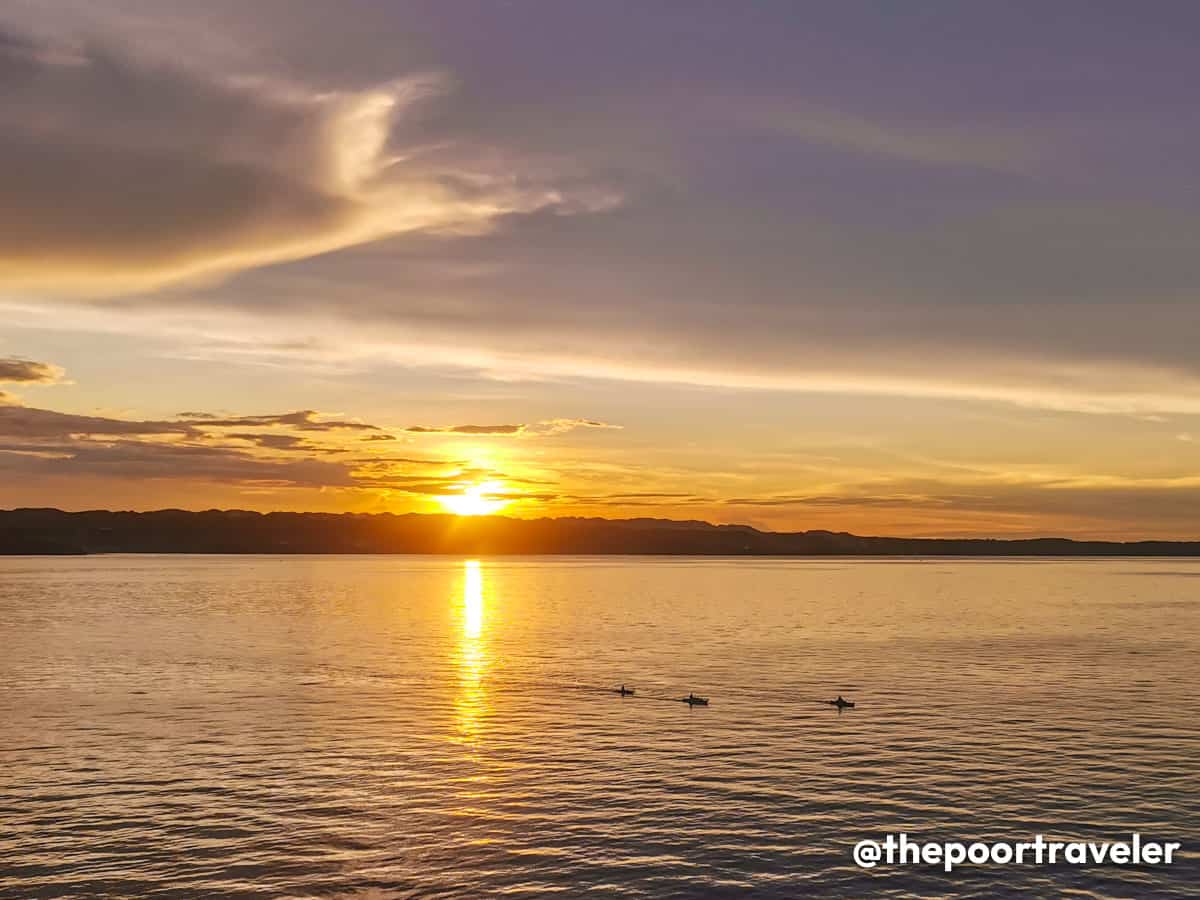 ---
Header image furnished by 2GO Travel
First up: 2️⃣0️⃣2️⃣2️⃣ • 7️⃣ • 3️⃣