Traveling to Davao soon? Make sure you have all the required travel and health documents, so you won't encounter any trouble on your journey.
Philippines AirAsia and Philippine Airlines released advisories summarizing the requirements for passengers flying to Davao International Airport (DVO). This is in compliance with the regulations of the civil aviation authorities and the local government of Davao.
Below is AirAsia's infographic, published on their official Facebook page.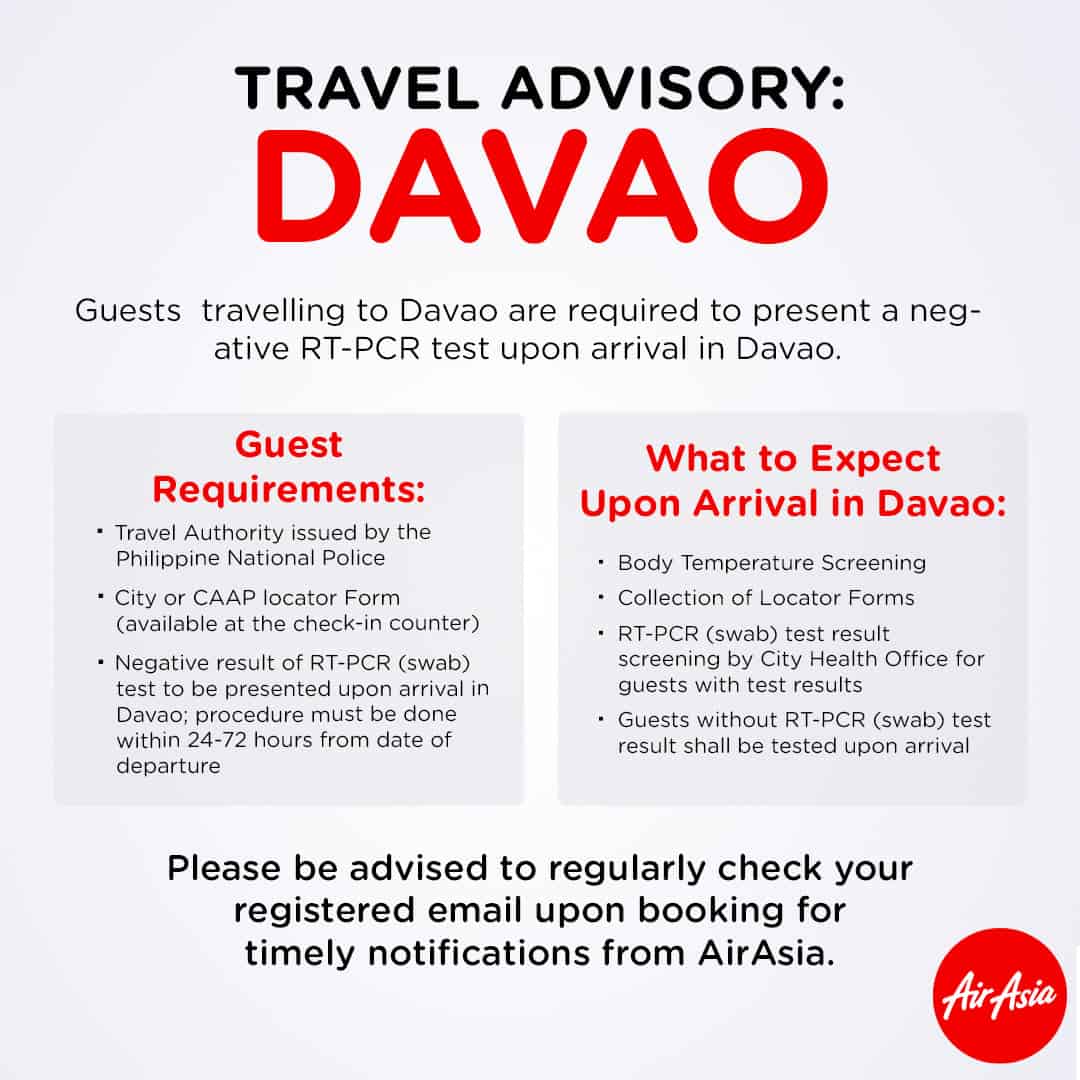 WHAT'S COVERED IN THIS GUIDE?
Requirements when Traveling to Davao
RT-PCR swab test with negative result. The test must be done within 48 hours from date of departure. You won't be allowed to board without this as it is required by the Davao City local government. It takes effect on July 20, 2020.
Travel authority from the Joint Task Force COVID Shield (JTF-CV) of the Philippine National Police (PNP).
City or CAAP Locator Form. You can find it at the check-in counter at the airport.
---
Procedure Upon Arrival in Davao
Here's what to expect when you arrive at Davao Airport:
Your body temperature will be checked.
Your accomplished locator form will be collected.
RT-PCR test result screening by City Health Office.
Passengers without RT-PCR test result will be tested upon arrival.
On top of these, we highly encourage that you contact the local government of Davao, your final destination and your origin to check for additional requirements or changes in the policies. These are extraordinary times, and regulations can change fast.
You should also check the inbox of the email address you used to book your flight regularly. Airlines will be sending you updates on your flight and/or changes in the requirements.
---
Important Reminders
Before your flight, contact the local government of your origin and destination to check for possible additional requirements or updates in policy. We mentioned it before, but this is very important so we just have to reiterate.
Passengers are required to wear face mask at all times when at the airport or inside the aircraft.
For more information about traveling with AirAsia, visit their FAQs page: AirAsia Frequently Asked Questions!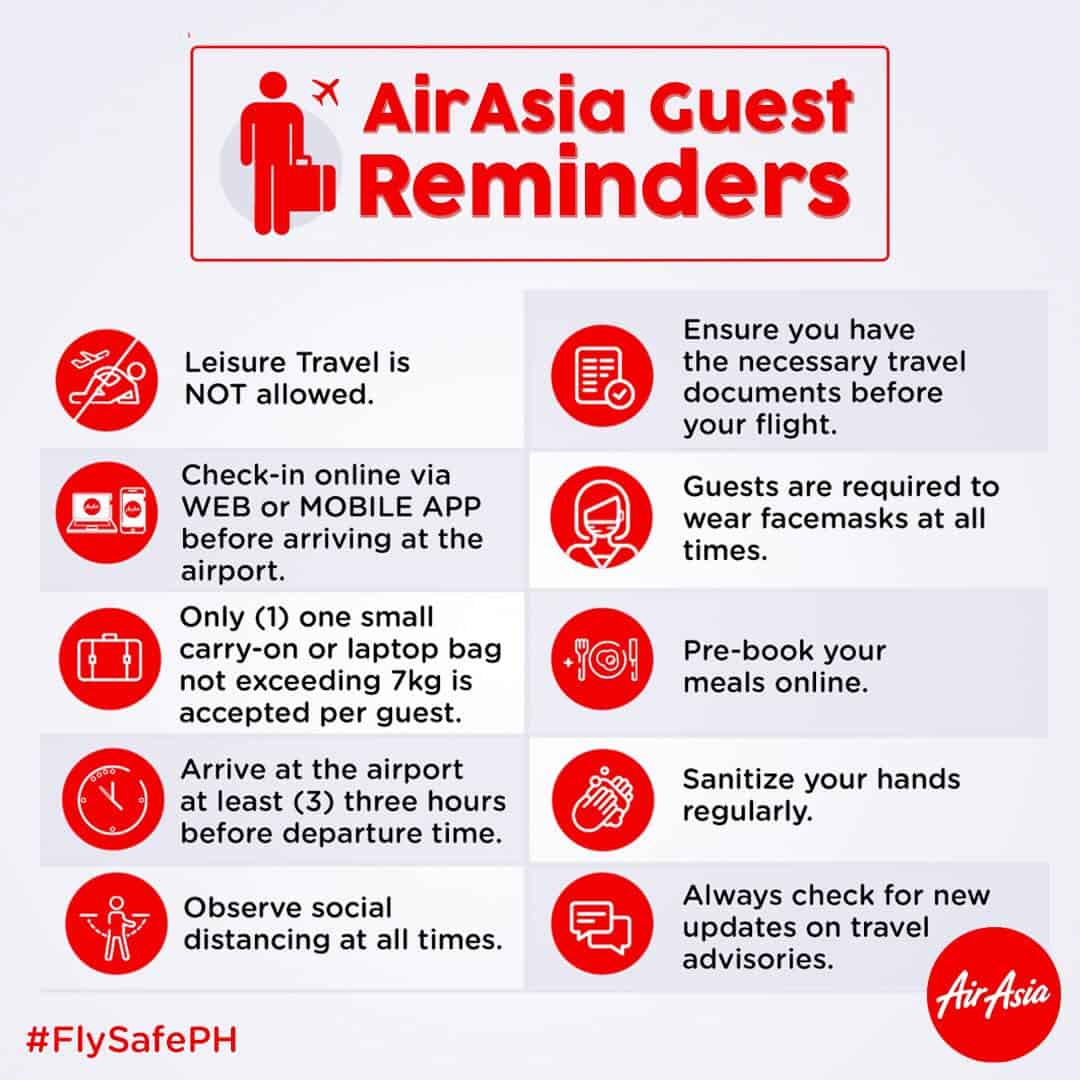 ---
Related Posts
---
More Tips on YouTube ⬇️⬇️⬇️