Last updated: 17 JULY 2020. Please contact the authorities for the latest updates.
---
The Philippine government has lifted the suspension of non-essential outbound travel by Filipinos. This is according to the Inter-Agency Task Force (IATF) Resolution No. 52, which has also been announced by Malacañang on 7 July 2020.
However, non-essential international travels by Filipinos are subject to the following conditions:
Confirmed roundtrip tickets for those traveling on tourist visas
Travel and health insurance covering rebooking and accommodations in case of getting stranded, and hospitalization in case of infection
An executed declaration acknowledging the risks, including possibility of delay in their return trip, which must be presented upon check-in.
The country of destination should have no entry ban on Filipino travelers
In addition, travelers must follow the National Task Force's Guidelines of Returning Overseas Filipinos upon re-entering the Philippines. This includes mandatory testing and quarantine upon arrival.
However, Bureau of Immigration Commissioner Jaime Morente, in a press release published on July 17, warned that it "does not mean that anyone can now leave the country anytime as he or she pleases."
"Unless your purpose in going abroad is really very important that you cannot forego, we advise you to stay until this pandemic is over as the risk of you getting infected by the virus is still very serious," Morente cautioned. "No one is exempted from complying with the conditions imposed on all outbound Filipinos, unless they are permanent resident, overseas Filipino workers (OFWs), and holders of study visa in their country of destination."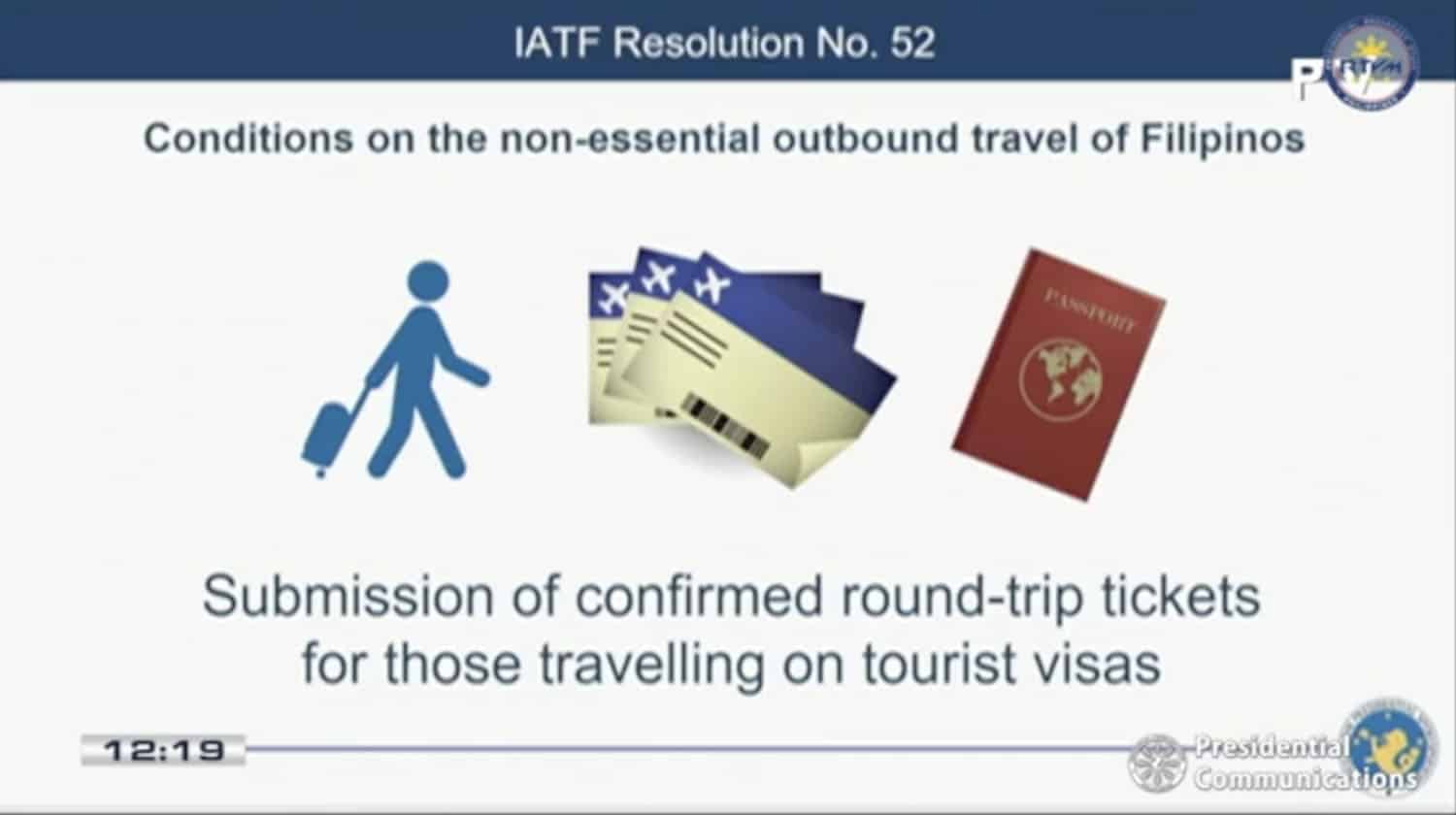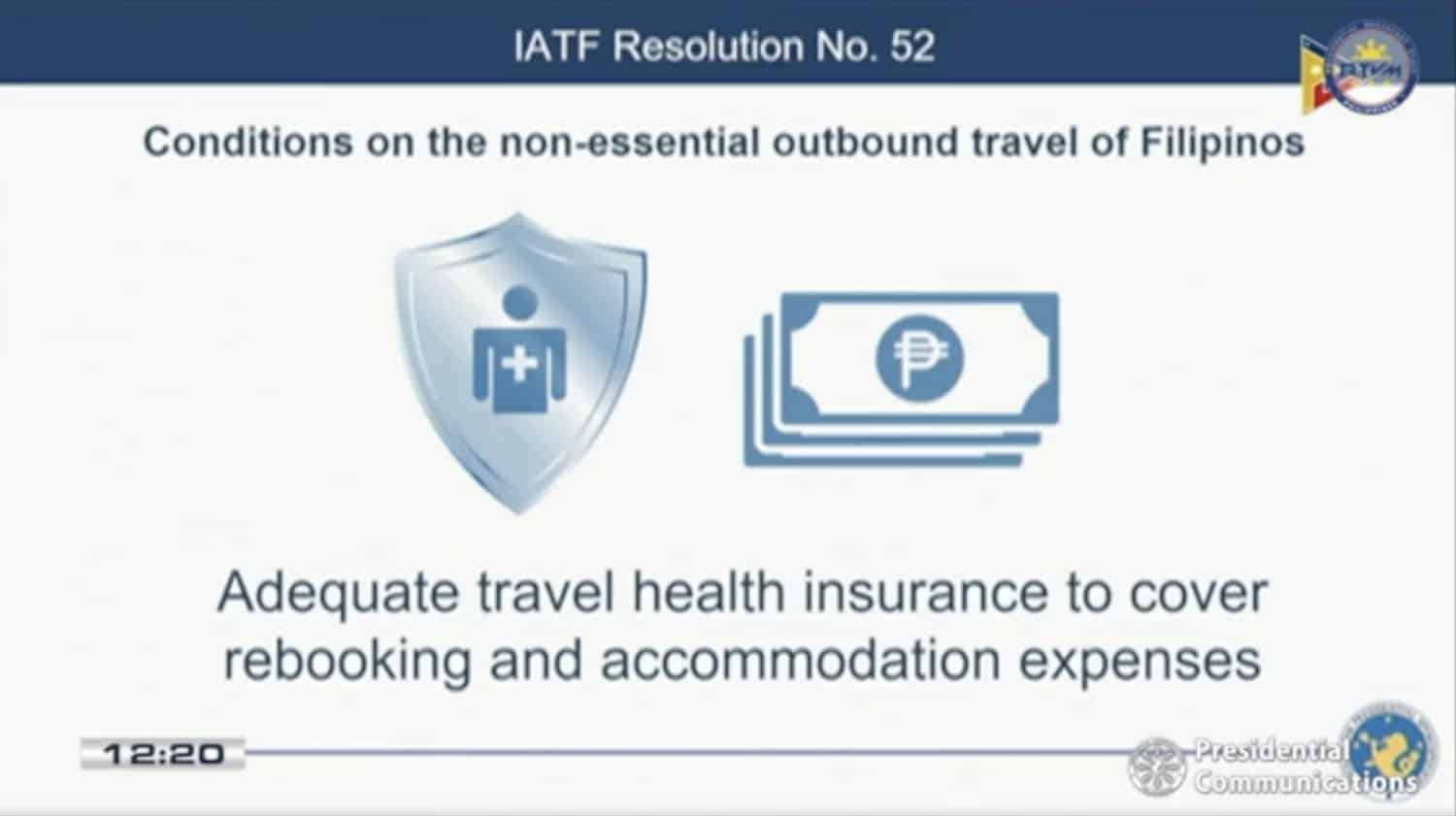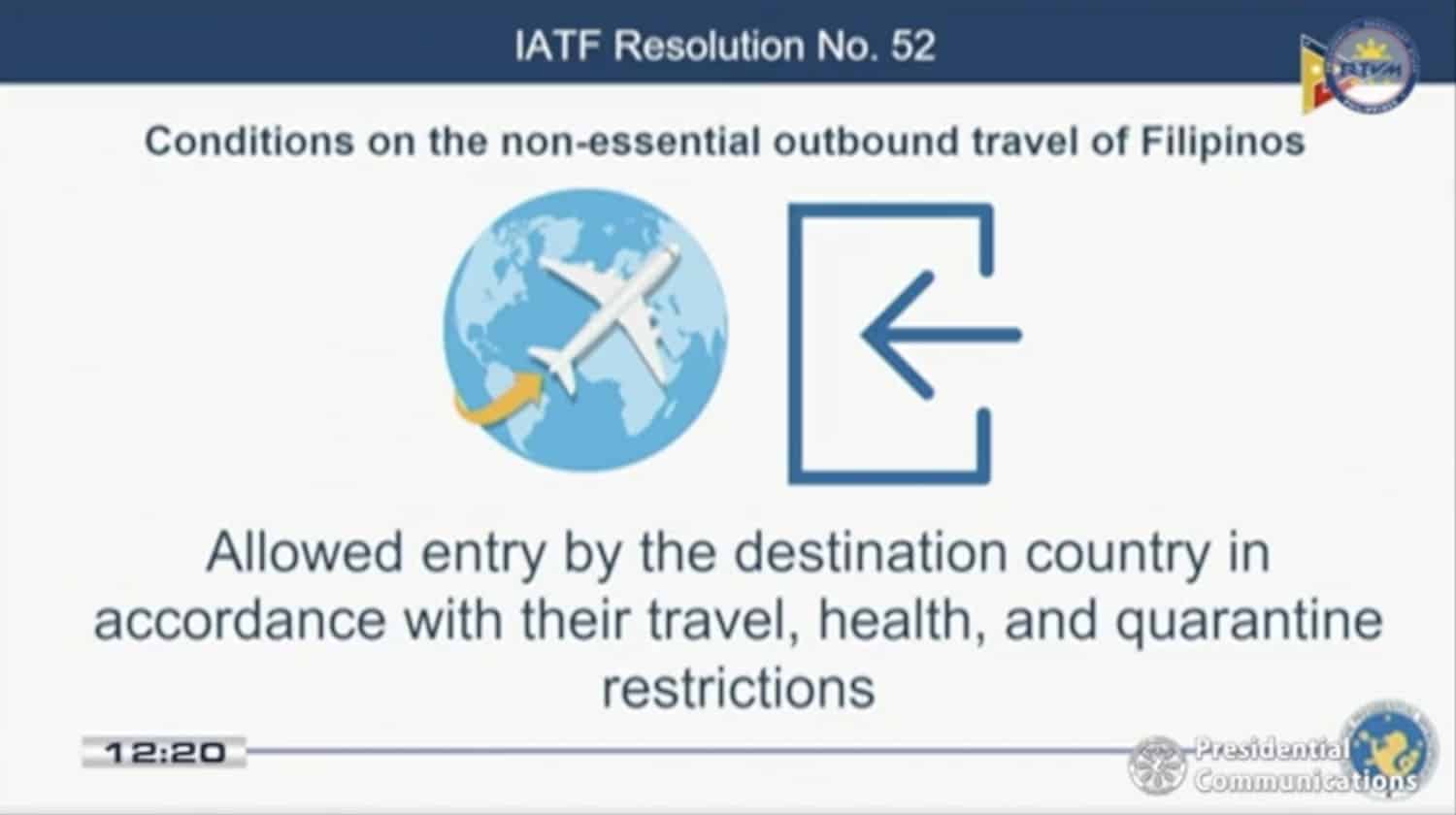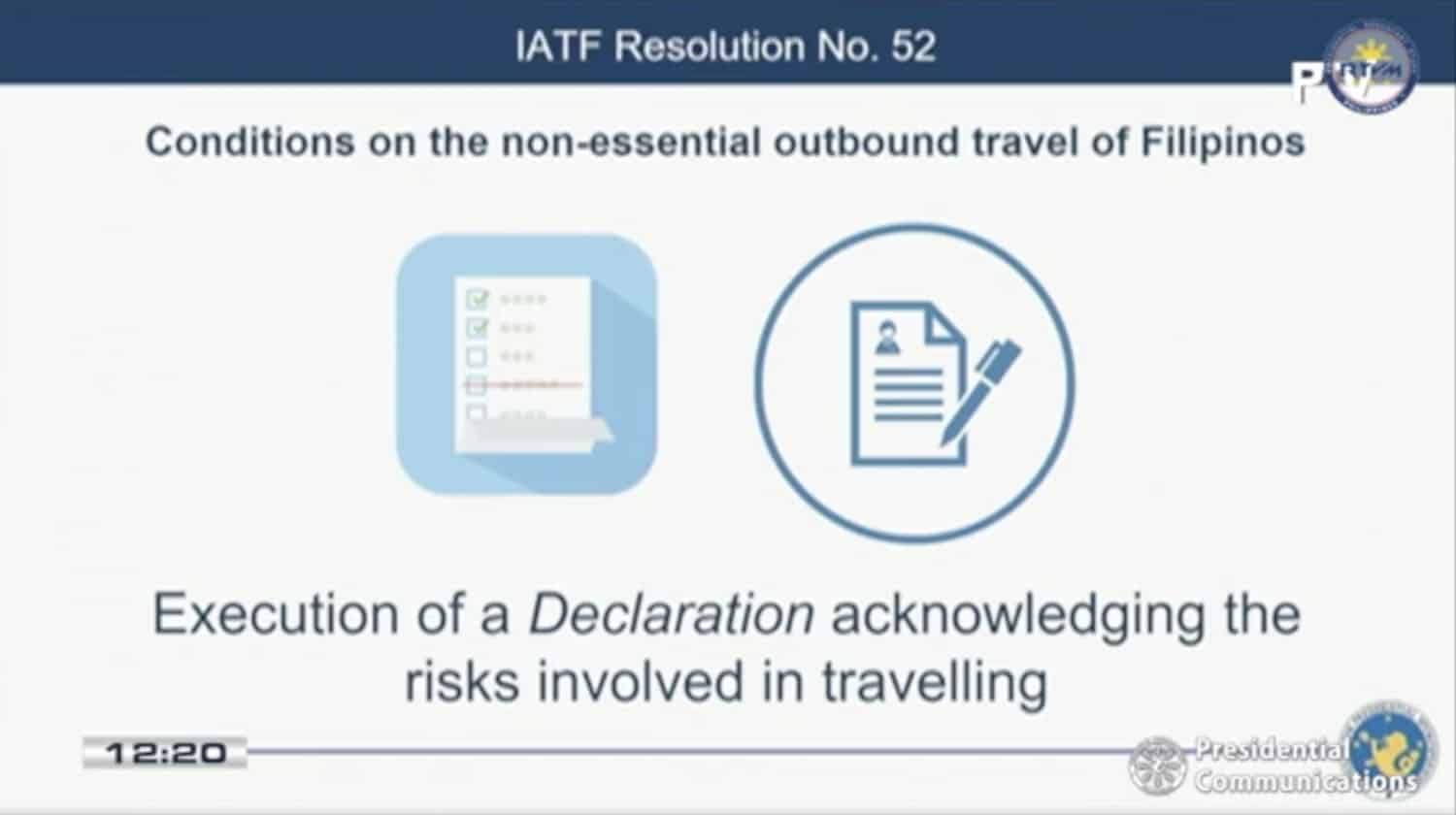 These are also on top of the existing immigration policies that are in place here in the Philippines and your destination, which varies from country to country.
Here's a copy of the IATF resolution as published by Inquirer.
LOOK: IATF Resolution 52 on whole of nation approach vs spread of new swine flu strain, and lifting of suspension on non-essential travel, travel restriction on outbound travel of Filipinos. | @JMAurelioINQ pic.twitter.com/FdxSwucVGL

— Inquirer (@inquirerdotnet) July 7, 2020
We also strongly recommend that you contact both the local government of your origin (in the Philippines) and your destination abroad to check for other additional requirements and policies. Some countries and territories have their own sets of rules and required documents. It is important that you are familiar with them.
Note that this article is not an endorsement of traveling at this time. Personally, we still won't be traveling any time soon, so we can't recommend travel for leisure given the current situation. But that's just us. If you really want to travel, please stay safe, follow the health policies, and make sure you have all the required documents.
---
Updates Log:
2020 July 17 – Added quotes from press release from the Bureau of Immigration.
---